"I've got you, shh shh shh, you're okay."
His malnourished and tiny frame clings to me as if being set down is his greatest fear. His cries are panicky, a learned behavior. He has been taught that crying doesn't make them come. He has learned a lot in his one year of life, a year of life that taught him to be self-sufficient.
I rock him a little longer, humming a little tune while waiting for his clutch to relax. He gently loosens his grip placing his forehead on my cheek, seeming to be soaking me in. He sighs, I whisper, "I've got you." He is quiet, inexpressive, his eyes heavy and dark. Tears stream down my face dripping onto ginger curls, he doesn't have the words to express his experiences, the panic and anxiety shows that even without words his body remembers.
The call came, he had been at the local shelter for five days since his removal from the biological home, two failed family placements and they called me. He celebrated his first birthday in the shelter. They brought him out of the room, his body bruised by the neglect and abuse. The worker handed him to me, instantly burying his face in my neck. I pressed my lips to his curls, "I've got you."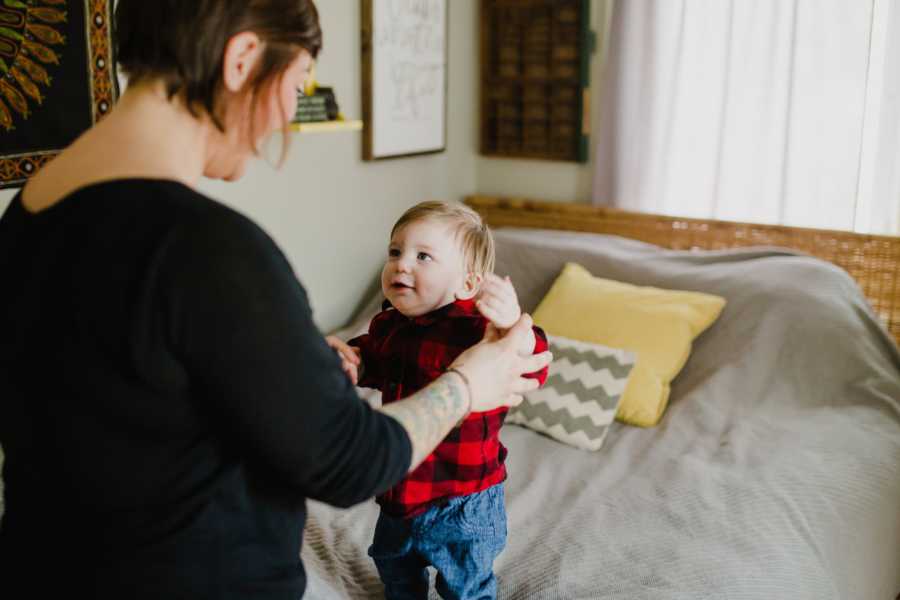 We drove in silence, I needed to revise my shopping list, he was much smaller than I had assumed. The neglect and malnourishment showed in his tiny frame and dark sunken eyes. We got to the store and I put him in the baby carrier, his forehead rested on my chest. His weary little body was clearly not used to physical contact, he seemed to be soaking in the warmth of my skin. I talked to him about everything as we shopped, then in a brief moment, I said something, he looked up at me, a smile showing in the corners of his lips. "I've got you," I whispered into his hair with a kiss.
We spent the afternoon collecting what we needed. I was telling him all about our home and our lives. I bragged about how great his big sisters and brothers are, how he came to the right house. The evening was spent soaking him in, we delighted and doted on him. In his short year of life he learned already not to reach out seeking connection. We got home and he just quietly sat there, eyes wide and empty. I walked by him, kissing him, "I've got you."
I rocked him to sleep that night, watching as his eyes grew heavy and he slipped into sleep. I watched him sleep while I held him, wondering just what he had seen in his short 12 months of life. Fighting back the judgement that comes when you rock broken little bodies.
The first night he woke up, confused and unsure of where he was. He fussed quietly. I gave him a moment, then scooped down to pick him up. He jumped; I had scared him. I realized he had learned that no one comes when he cries. I pulled him in close, rocking and kissing him, "you're okay, I've got you."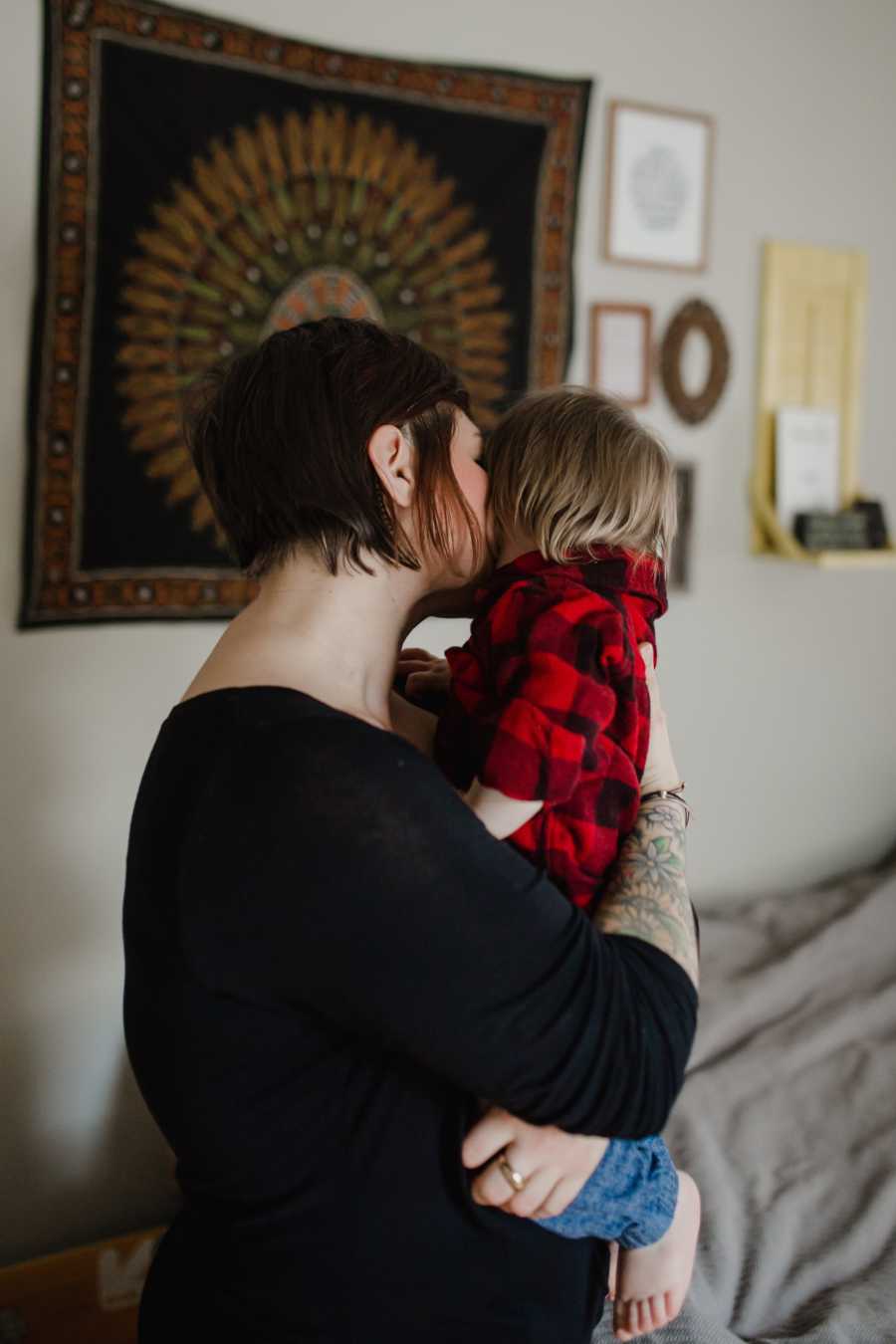 The world is new, he is discovering everything. Food is fascinating, outside is magical, and people are unique. He watches everything, those dark eyes soaking it all in. Hanging on, he absorbs the world around in my arms, afraid to be put down, so I don't. "I've got you."
Children are wonderfully and magically resilient, they change, grow and learn so quickly. A change in atmosphere, where survival is not the main priority, results in new skills learned. Day two we were driving and he let out the tiniest little noise, I quickly repeated the noise, the volley began back and forth. He found his voice, he was heard.
Day three, he was sitting on the floor, I caught him watching me across the room. So I walked over to him and crouched down, holding out my hands. I waited. He looked at them and reached. He found his security, he was held.
Eyes really are the windows to the soul. Dark, empty and lifeless he came, his soul burdened with his trauma. Day five his eyes had hope and even a little sparkle in them. He found a bond, he was seen.
This little one called our place home for just one week. We met each other in a season of tremendous loss for us all. Our short relationship brought tremendous healing for us all. This is foster care, this is loving borrowed babies for seasons, the place where healing happens.
This story was submitted to Love What Matters by Julianna Klepfer, a 30 something, single, foster/adoptive mama. She lives with her crew of seven, ages 11, 9, 7, 4, 3, 18 months and 6 months, their two dogs and 6 chickens in the hills of Iowa. 
Read more amazing stories like this:
'I took a big deep breath. 'So she was born yesterday?' We were meant to meet her.': Couple adopts baby born on late daughter's birthday, 'She gave me courage'
'At 11, his adoptive parents abandoned him at a hospital, never to return. 'Mr. Peter, can I call you my Dad?' I began to cry uncontrollably.': Single dad adopts 11-year-old boy from foster care after biological, adoptive family abandon him
'Please,' I pleaded. 'He must go to school. He must learn to read and write, or he will shine shoes on the street forever.': After woman takes in boy, she fights for son's education
Help us show compassion is contagious. SHARE this beautiful story on Facebook with your friends and family.