"My husband has always been quite poetic and writes lovely things, always has, since we first started dating. He sent me this last week as I spent three days in bed with gastro (stomach flu) and gave me permission to share. He is really hands on, so this was amazing to hear….
'I have always thought your job as a Mom is important. I've never doubted how much you do. But I underestimated it.'
For 5 years you've never left the kids to cry. You never want them to be alone. I also know now that even if you start in bed with me, you end up in Luca's bed anyway which is not sleeping by the way. That kid kicked me in the balls at least 18 times.
You are the most selfless person I know. How do you do that every night?
I don't think I'm a hopeless cook, but the kids got KFC every night because it's hard to watch them and make dinner. Ok I lied maybe I'm a hopeless cook. I do know that we literally went to nothing in the house and the fridge was empty.
Even between your vomits you tried to get up and do stuff and clean. I did say I wanted you to rest but mostly I wanted it to not spread. At one point though I felt like it would have been easier to have gastro then try and clean with the kids and basically be you for a few days.
I believed you when you said James was clingy, but that kid isn't just like Velcro, he is super glue. I had to hold him and do things with one hand while Sofia turned into the devil and Luca didn't listen to me.
I did that wild scream you did. I know where it comes from now.
I was you for 48 hours and now I understand why you lock the door at night to have that shower. I'm exhausted. You are a good mother my beautiful wife. Never doubt yourself. And I even took a photo of you see?'
See ladies? All you need to do is get horrible gastro and then they'll get it.
Sometimes I think the romance is dead because we are too busy loving our kids, but know they're always thinking that they couldn't do it without us.
Shout out to single Moms and dads too."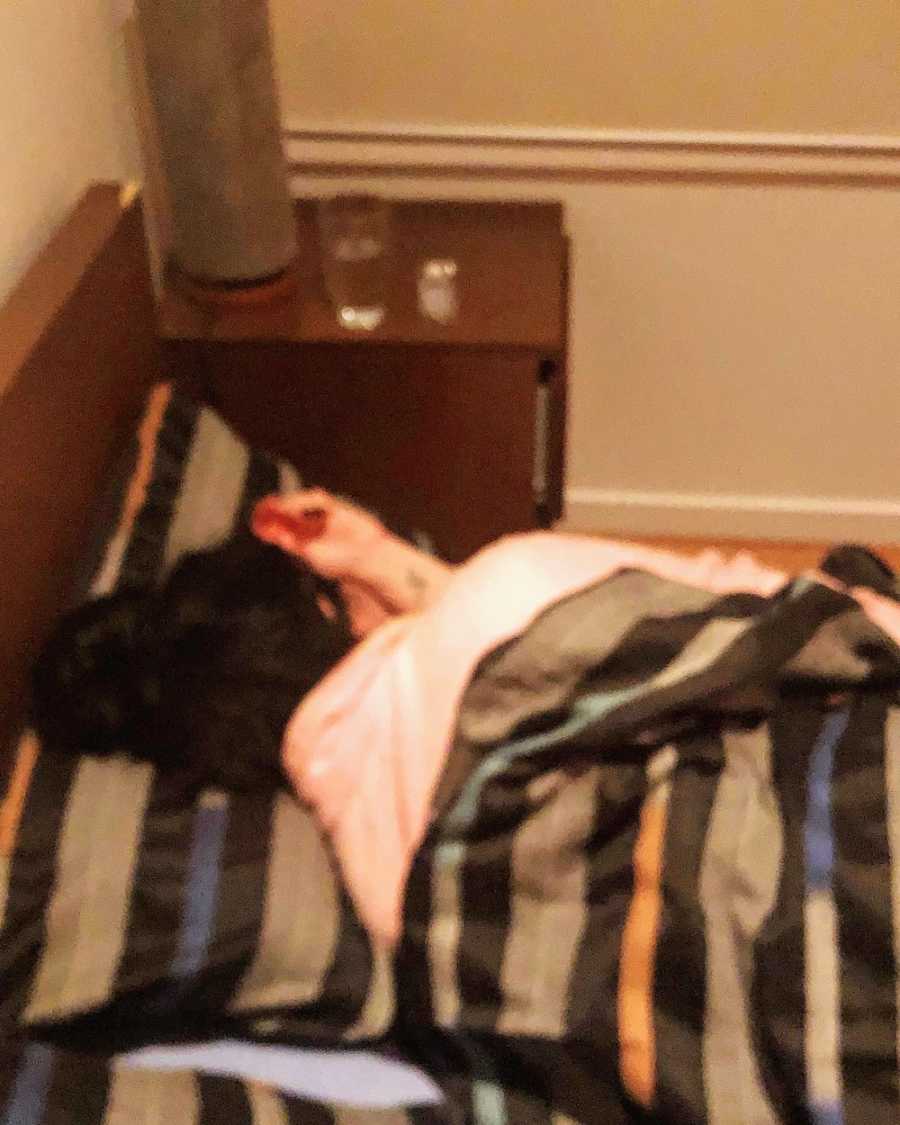 This story was submitted to Love What Matters by Laura Mazza of Mum on the Run, where it originally appeared.  Follow Laura on Instagram here. Submit your story here, and subscribe to our best love stories here.
Read more encouraging words from Laura:
'She's not broken': To the man whose wife or partner has anxiety
Provide beauty and strength for others. SHARE this story on Facebook with your friends and family.