"Our first set of twins argue over a toy, our two-year-old demands a snack (again), and our second set of twins smile and coo at me while I write this… so bear with me. With five children joining our family in the span of 3.5 years, our lives are hectic in the very best way.
I packed up my camera gear and headed to photograph a wedding one chilly day in November of 2015. It seemed like just another Saturday as a wedding photographer. I had no idea I would lay eyes on the bride's brother, the love of my life. I whispered to my assistant, 'The bride's brother is pretty cute,' and the rest is history.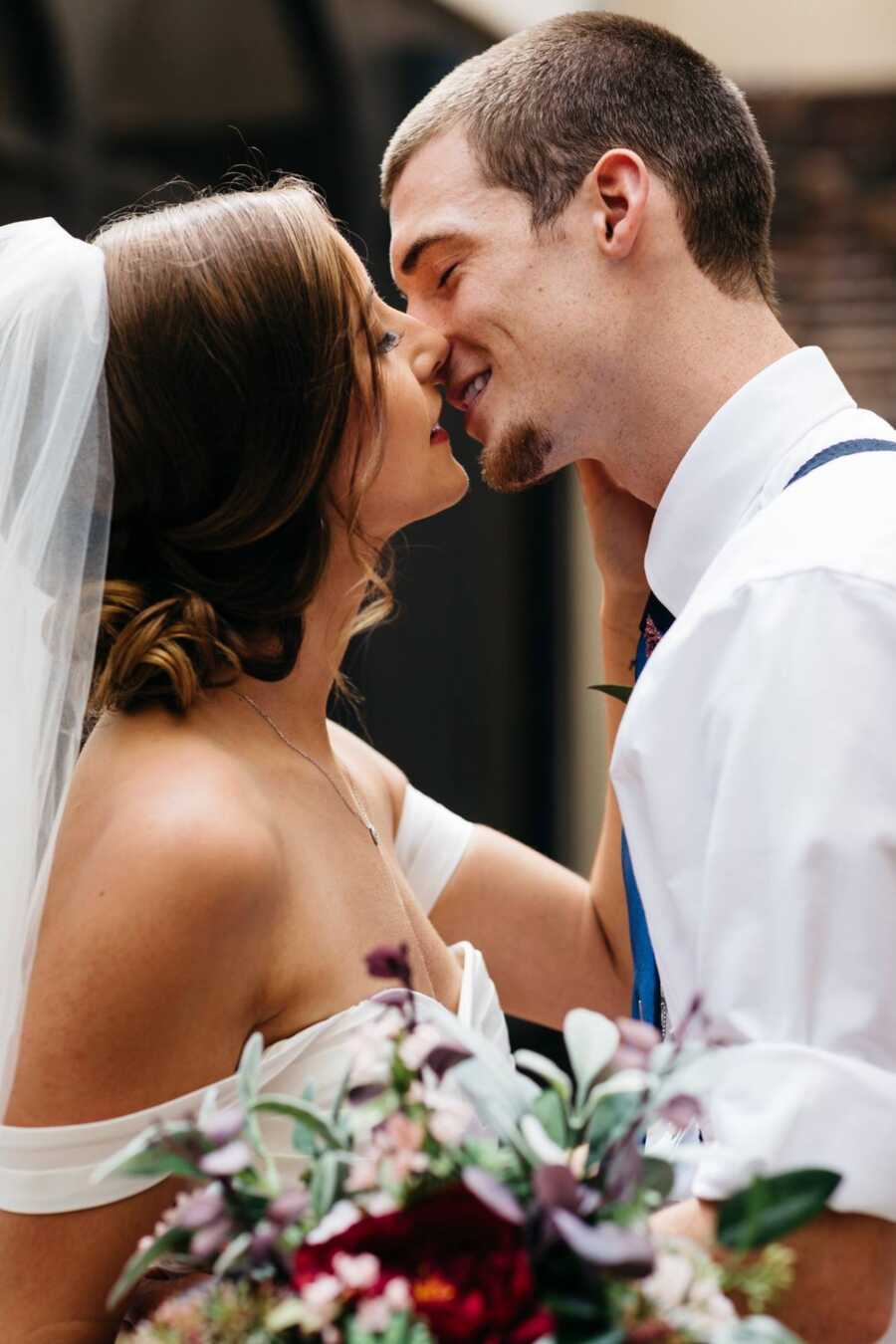 Our love story is beautiful and fast-paced. We were engaged just nine months after dating, and we were married just four months after our engagement. About one month before our wedding, we closed on our first home. It was a little fixer-upper farmhouse. We referred to it as our 'little box' because it was such a cute square home, and we dreamed about filling it with children and love. One month after our blissful Florida destination wedding, we found out we were expecting not one, but TWO honeymoon babies — TWINS. We were shocked, to say the least. We'd soon find out we were having two little girls.
My husband, Austin, transformed the house before my eyes and brought every single one of my ideas to life within those walls. The house quickly felt like home after the blessing of an uncomplicated pregnancy, our precious twin girls, Rosalie and Eloise, joined our family in November 2017.
Their first year remains a blur in my mind. If the passage into motherhood required a road, mine would be bumpy, confusing, and full of potholes. I struggled with both postpartum depression and anxiety. It was the most beautiful but also one of the darkest times in my life. It was the first time I really got a taste of the way such conflicting emotions can coexist. Motherhood continues to show me how opposing emotions can live in the very same moment.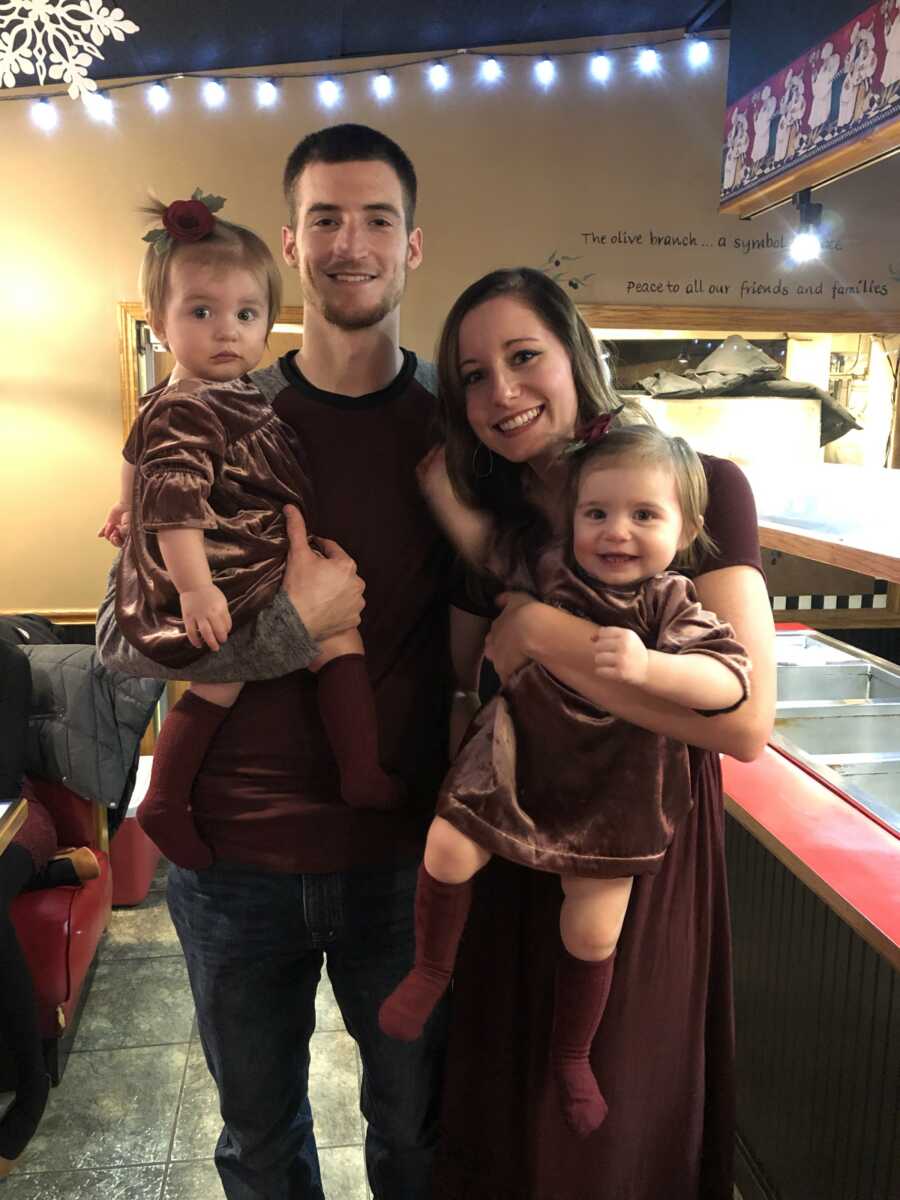 With the support of my family and friends, I got through it, and shortly after the girls' first birthday, we found out our family would be expanding again! This time, just one baby! Cordelia joined our family in October 2019, and she brought so much love and joy with her. Seeing Rose and Elle as big sisters is still one of my greatest joys in life. Coco's infanthood was blissful and even redeeming to me. Having already experienced such lows with my first postpartum experience, I think I felt more prepared the second time around. I felt more at ease with motherhood in general, and I think that contributed to such a positive postpartum.
Shortly after Cordelia's birth, the pandemic hit. Like many others, this event caused us to shift our focus and reevaluate some major things in our lives. We felt like big decisions needed to be made and we ultimately decided to sell our farmhouse and pursue our dream of building our forever home: a 'barndominium' on the land where Austin grew up. This was not a decision we took lightly. We had already put so much of our heart and soul into our little farmhouse, but we knew the new build on old land was the right choice for our family and our future. Austin set out to learn everything about this type of home build and was confident in building our dream home almost entirely himself.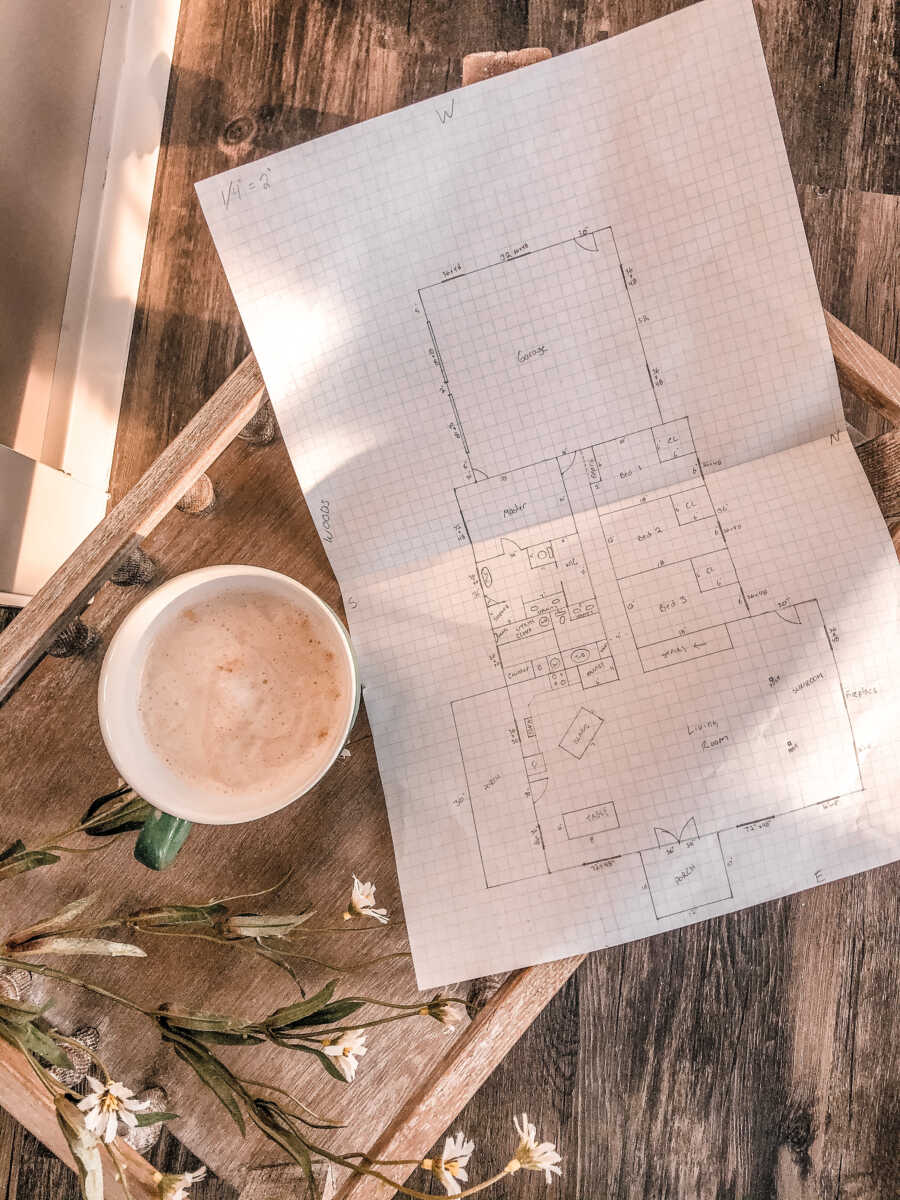 * insert record scratching noise *
In October 2020, we found out we were expecting again.
'Are those happy tears or…?,' the sonographer cautiously asked me as I sobbed upon the realization we were expecting our second set of twins. 'Happy,' I managed to mutter as she handed me a tissue. As soon as I saw them appear on the screen, I knew my suspicions were confirmed — twins… AGAIN! Two perfect little beans. The amount of joy (and a bit of fear) that overwhelmed my heart at that moment was uncontainable. I immediately wanted to call Austin with the news, but I held back for a couple of reasons. I wanted to tell him in person and I was also a little nervous about his reaction.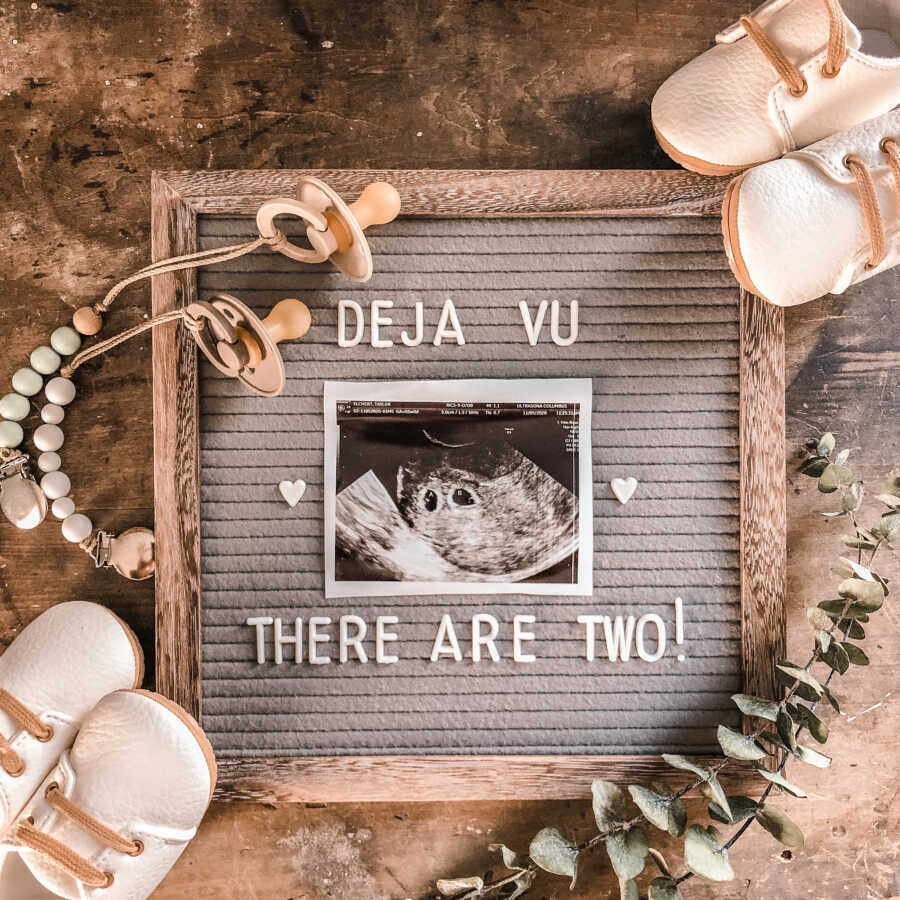 Our lives were already so hectic with our first set of twins approaching their third birthday, our newly one-year-old singleton, and our self-build home construction. I wasn't sure if it would (understandably) take him some time to process this news. When we got home from work that evening, he asked me how the appointment went. I nervously answered, 'Fine!'
Catching on to my awkwardness, he asked, 'Fine…? Does everything look like it's on track?'
I answered, 'Yep, everything is great!,' to which he jokingly asked, 'Just one baby, right?'
I said nothing. Instead, I simply handed him the ultrasound picture. He looked at it… looked at me… looked at it again… put it down… stared straight ahead… and then picked it back up to look at it again.
It's a moment I can replay over and over again in my mind and it just never seems to lose its comedic effect to me. Our second set of twins just turned five months old and I think we are still in a state of grateful disbelief. Having Rosalie and Eloise felt like such a once-in-a-lifetime experience. I never even imagined having one set of twins, and here we are, abundantly blessed by two.
The rest of my pregnancy held some minor complications, but we were so lucky to have the beautiful unmedicated labor and delivery I had been hoping for at 38 weeks in June of 2021. Our sweet boys joined our family in such a peaceful way, and their personalities are equally as calm. We joke they must know they are babies number 4 and 5, and that is why they are so easygoing!
I never want to paint a perfect picture. There are days that are so hard. Having five children under four years old can certainly be loud, demanding, and exhausting, but even on the hardest of days, it's worth it. Hard doesn't always mean bad, and good things aren't always easy!"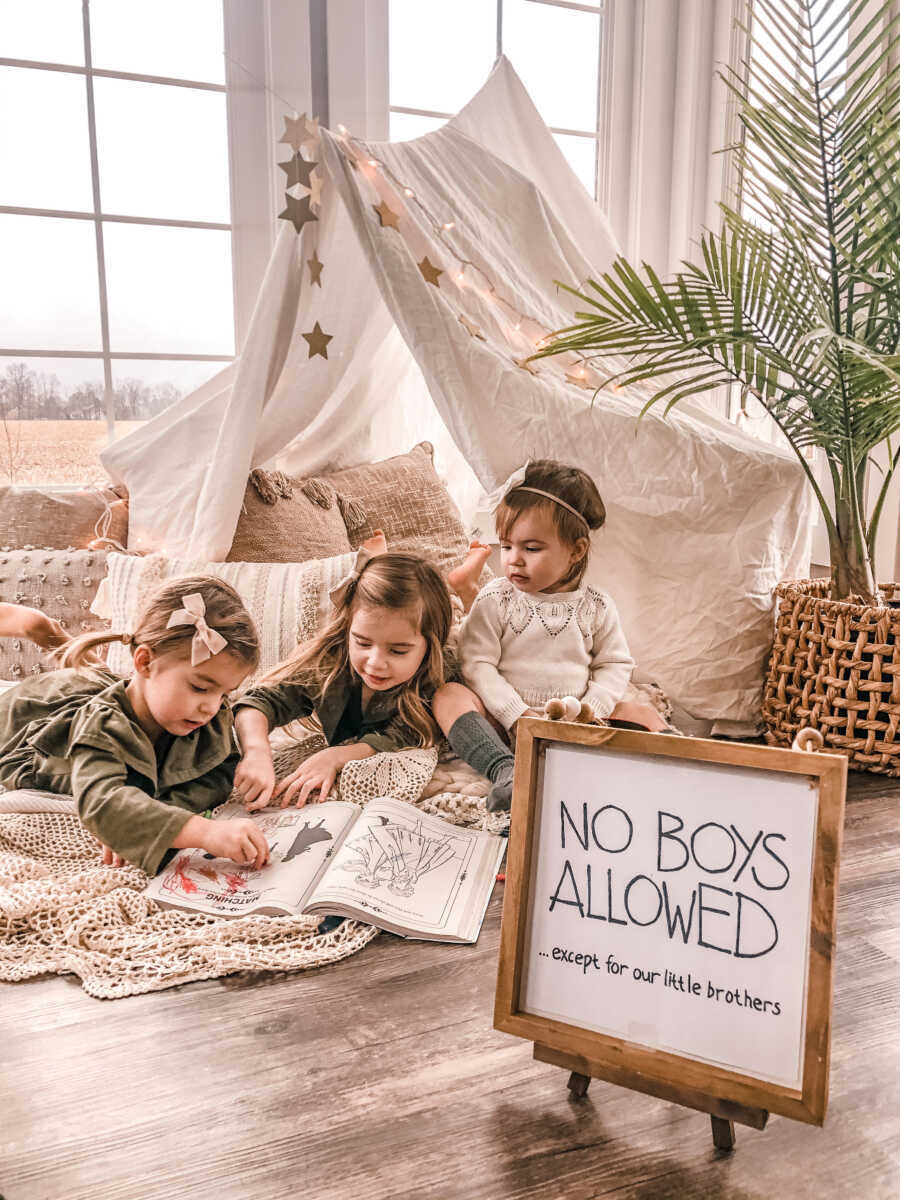 This story was submitted to Love What Matters by Taylor Elchert. You can follow her journey on Instagram.  Submit your own story here, and be sure to subscribe to our free email newsletter for our best stories, and YouTube for our best videos.
Read more stories like this:
'I know it sounds crazy, but I feel like you're only meant to carry two babies at a time.' It was a culture shock.': Woman births three sets of rainbow twins
'We had one egg left, but couldn't afford it. 'I can be happy with just the four of us.' It dawned on me… I never got my period.': Mom battling infertility welcomes 'miracle' twins
'Who's that?' I turn the camera to reveal not one, but two babies. 'We kept it a secret Dad!!': Mom to 5 surprises dad battling prostate cancer with newborn twins, now family of 9
'It's twins. Congrats!' Josh was speechless. 'Again?' There were 4lb bundles in incubators.': Gay dads experience surrogacy and have 2 sets of twins, 'We were blessed twice'
Provide beauty and strength for others.  SHARE this story on Facebook with your friends and family.