"I already knew I wanted to do a cake smash with the girls, and I also had the idea to make them life-size cakes… so why not combine the two?!
The cakes took me around 100 to 120 hours to complete. I started with the heads which are made from a solid block of chocolate and covered in a molding chocolate, which I shaped to make their facial features. I've been making cakes for competitions for the last few years, so felt under a bit of pressure to make the girls an EPIC first birthday cake. This was what I came up with.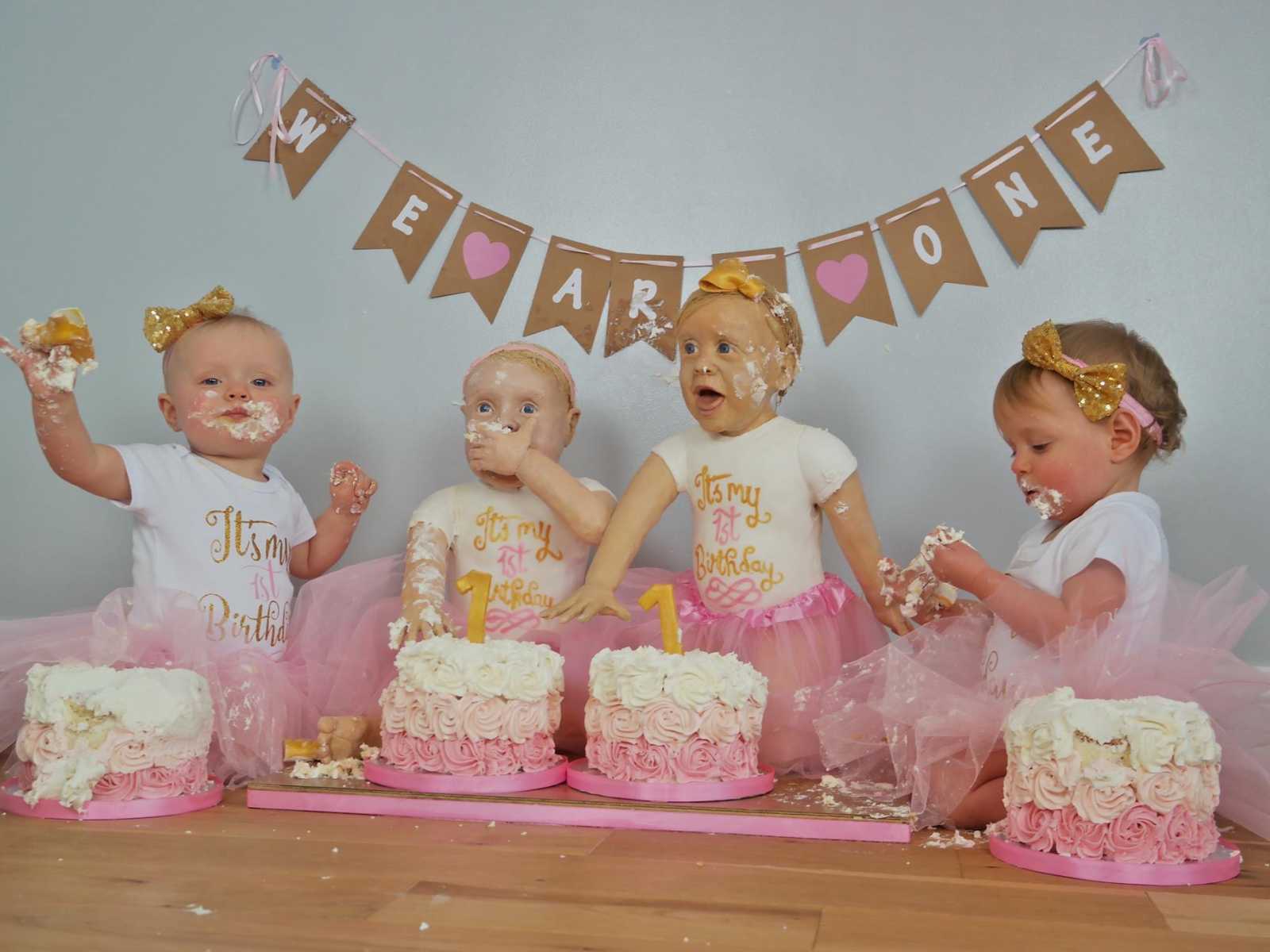 The girls are made from 44 eggs, 2.2kg of flour, butter and sugar, 4kg of chocolate and around 5kg of buttercream.
I started by building a frame, then stacked the six-inch round cakes on top and carved their shape. I covered them in a white chocolate ganache and then wrapped in fondant to resemble their outfits, which I had bought for the occasion.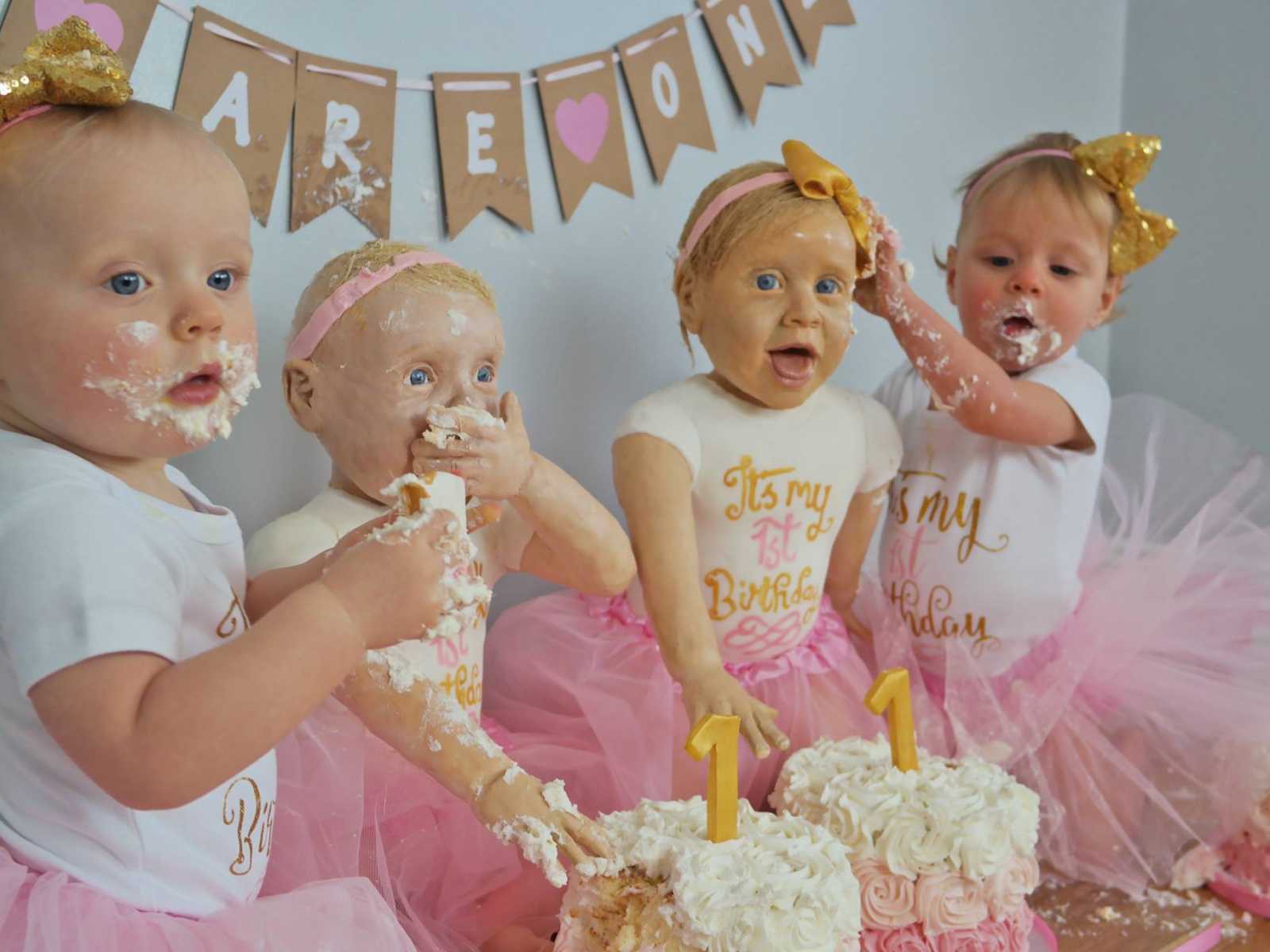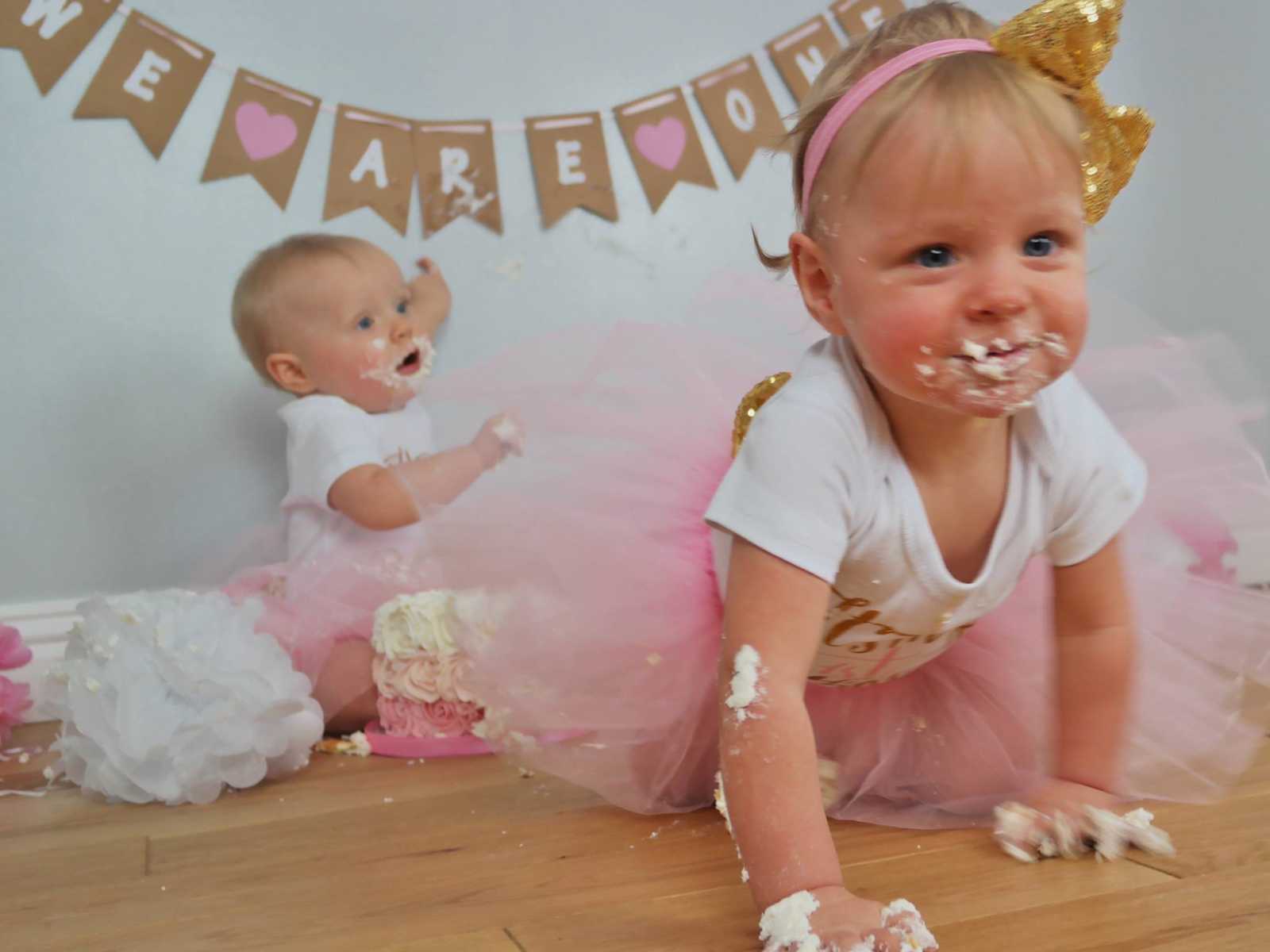 The hair is made from pulled sugar, so it took a long time to get right as I had to pull each hair individually!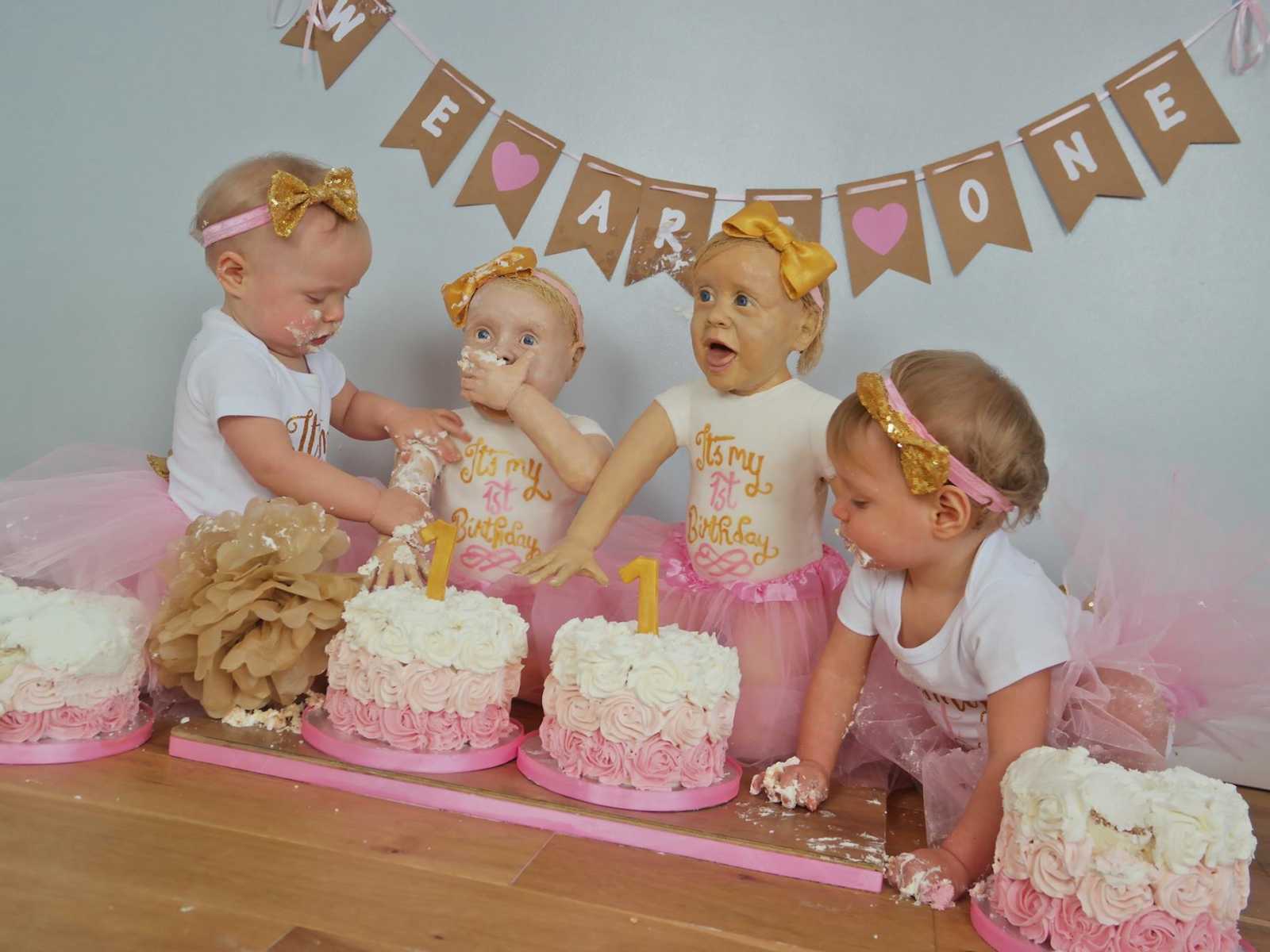 The burns were worth it haha!
We have had a fantastic reaction, and the girls really enjoyed themselves during our little photo shoot. I'll be cleaning buttercream out of the floorboards for months but I reckon it was 100 percent worth it.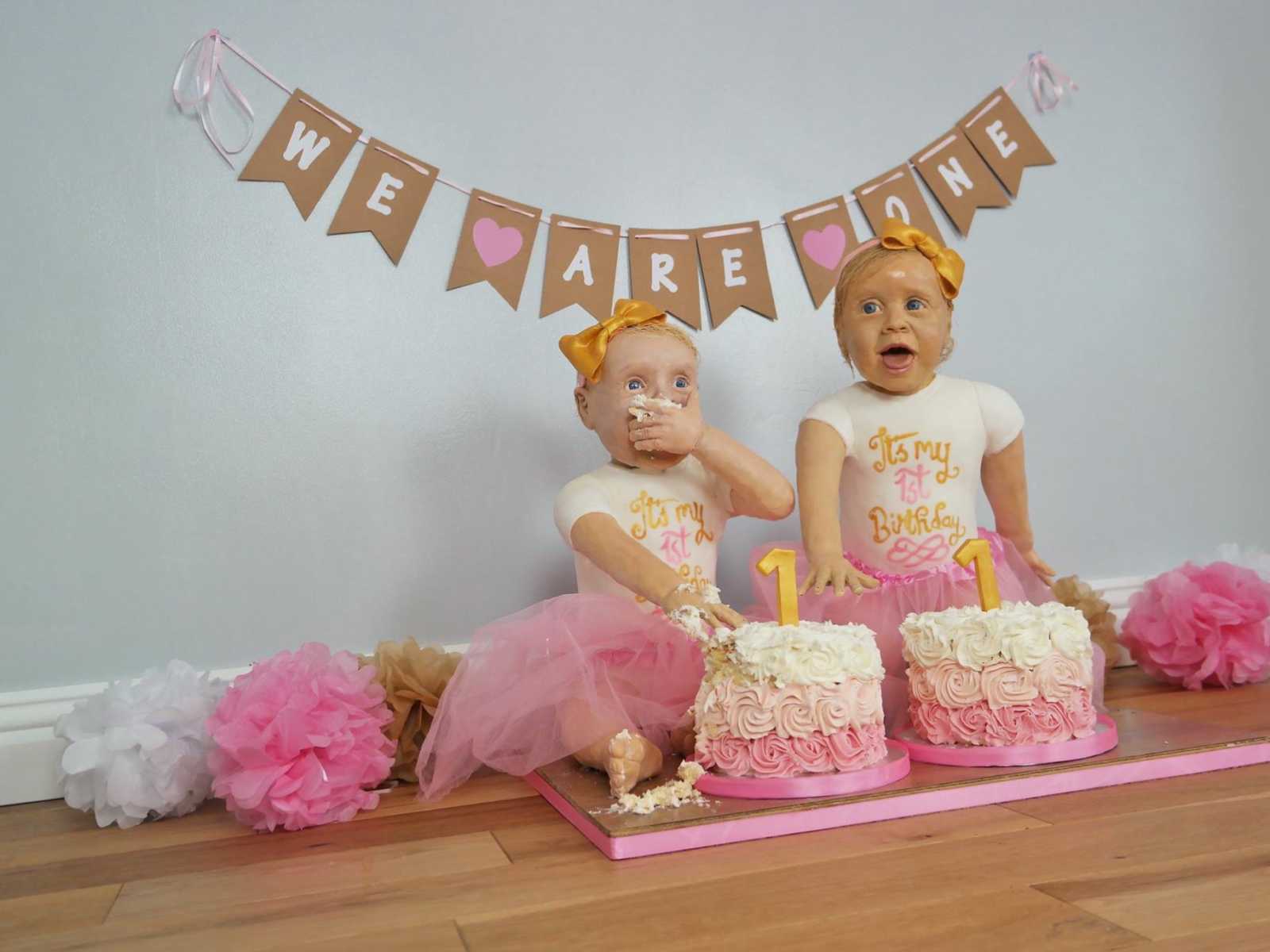 Cake Smash? SMASHED IT! Definitely a first birthday to remember!"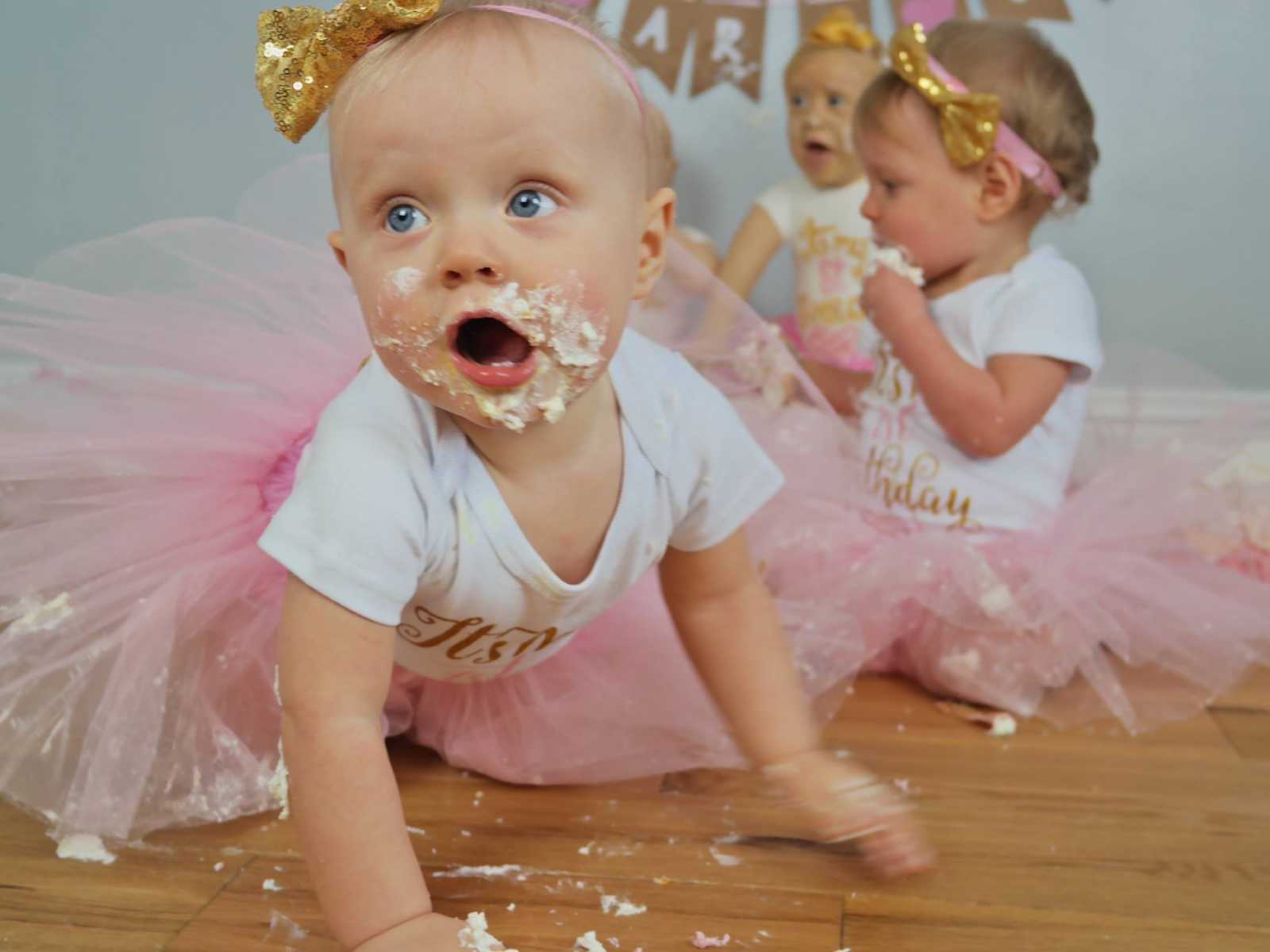 This story was submitted to Love What Matters by Lara Mason of Lara Mason Cake Art, from West Midlands, United Kingdom. Submit your story here.
Were you able to tell the difference between the cakes and the babies? SHARE this story on Facebook to see if they can spot the difference.