"In the depths of postpartum depression, I thought motherhood was a curse, that I wasn't cut out for it, and that this tiny being, while wildly beautiful, had just stolen the last ounce of happiness my heart had held onto.
When I found out I was pregnant, I remember saying, 'I will never be sad again.' I had been searching for purpose and fulfillment. I thought he would fill the void that was missing in my life. When he was born, and he inevitably did not "fix" me, I started to reject my beautiful child which made me even more depressed… this wasn't how it was supposed to be and what kind of mother gets mad at her newborn for not fixing her hurt? Some women can't have kids or have lost children — what was wrong with me for feeling this way? I looked at my son and saw all my failures and shortcomings, and I resented him for it. I loved my child, but thought he was better off without a mother like me. When the thoughts of suicide and self-harm came, I remember laying on my bathroom floor thinking about the letter I would write to my son for him to read when he was much, much older. It began, 'My dear Grayson, I love you so much…'
…and that was it.
That was the moment I knew I couldn't quit because all I could think to write was 'I love you, I love you, I love you.'
There was nothing else to say. I loved my son and I needed to be here.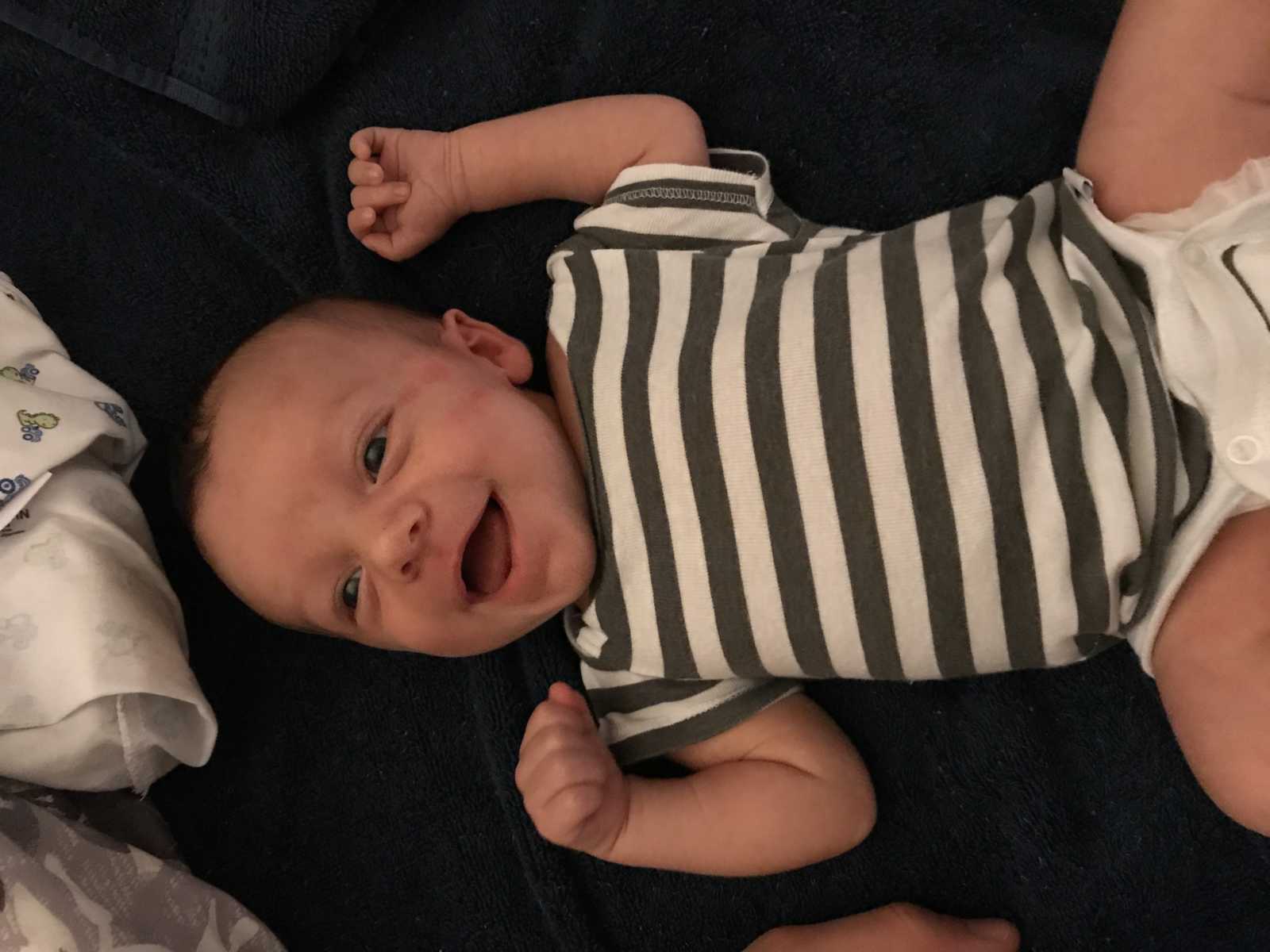 I was embarrassed and humiliated calling into my doctor's office and admitting the things I was struggling with. I didn't want anyone to think I was crazy or that I was a bad mom. I walked into the office with tears in my eyes and shame written all over my face. But I walked out with hope.
Every day of motherhood is a struggle. That's not to say that every day is bad. To put yourself last day in and day out is not an easy or even enjoyable choice. It's not always fun, not always pretty, and definitely not always simple. But it is always worth it. He is worth it.
My vulnerability led me to a place where healing could take place. My son couldn't fix me, and it was unfair as well as unrealistic to believe that he could. But what he did do was show me all the things I had to live for. He showed me that I was stronger physically, mentally, and emotionally than I ever imagined I could be. He showed me that I could both love and be loved more deeply than I ever thought possible. He showed me that despite my flaws, I am his momma… and that is enough."
This story was submitted to Love What Matters by Liz Savens, 23, of San Antonio, Texas. 
Have you experienced postpartum depression or know someone who could benefit from this story? Please SHARE on Facebook to let them know there is light at the end of the tunnel.