"When my first son was born, I was twenty-one years old. At the time, my husband and I were still young ourselves and my mind was overtaken by the awe of a new marriage and a new baby. When my second son was born three years later, the reality of raising black sons still hadn't quite hit me, even despite all of the racism my husband was enduring being enlisted in the Marine Corps. My second son was born only a month after Philandro Castile (an innocent, legally armed black man) was killed by police officers for no reason. I remember holding my newborn baby, hearing the news reports and seeing the outrage on social media, and my heart was heavy.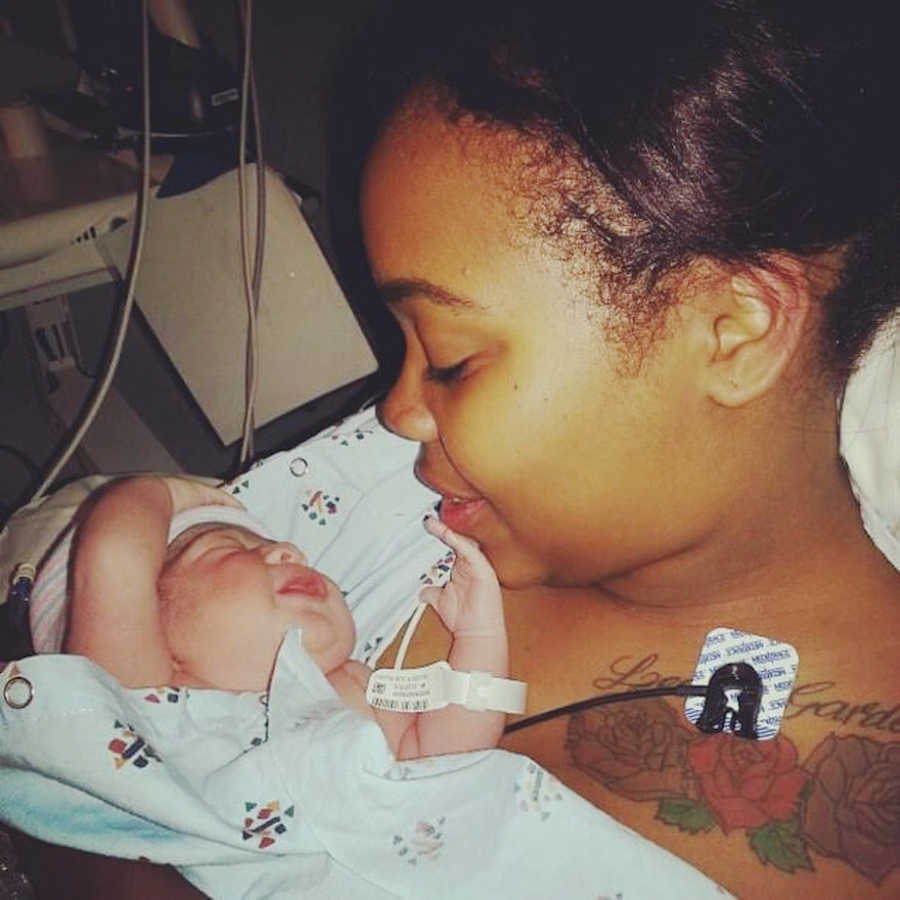 When I was 8 months pregnant with my third son, the doctors discovered a deformity resulting in kidney damage. I remember being in a large boardroom with a specialist who told me, 'We don't normally recommend terminations this late, but caring for a baby on dialysis will change your life as you know it.' I was a month away from birthing my baby, and I questioned why and how they could view his life as an inconvenience. I started to do some research and came to realize there was (and still is) a substantially higher mortality rate for 'black' babies and mothers than any other race in America.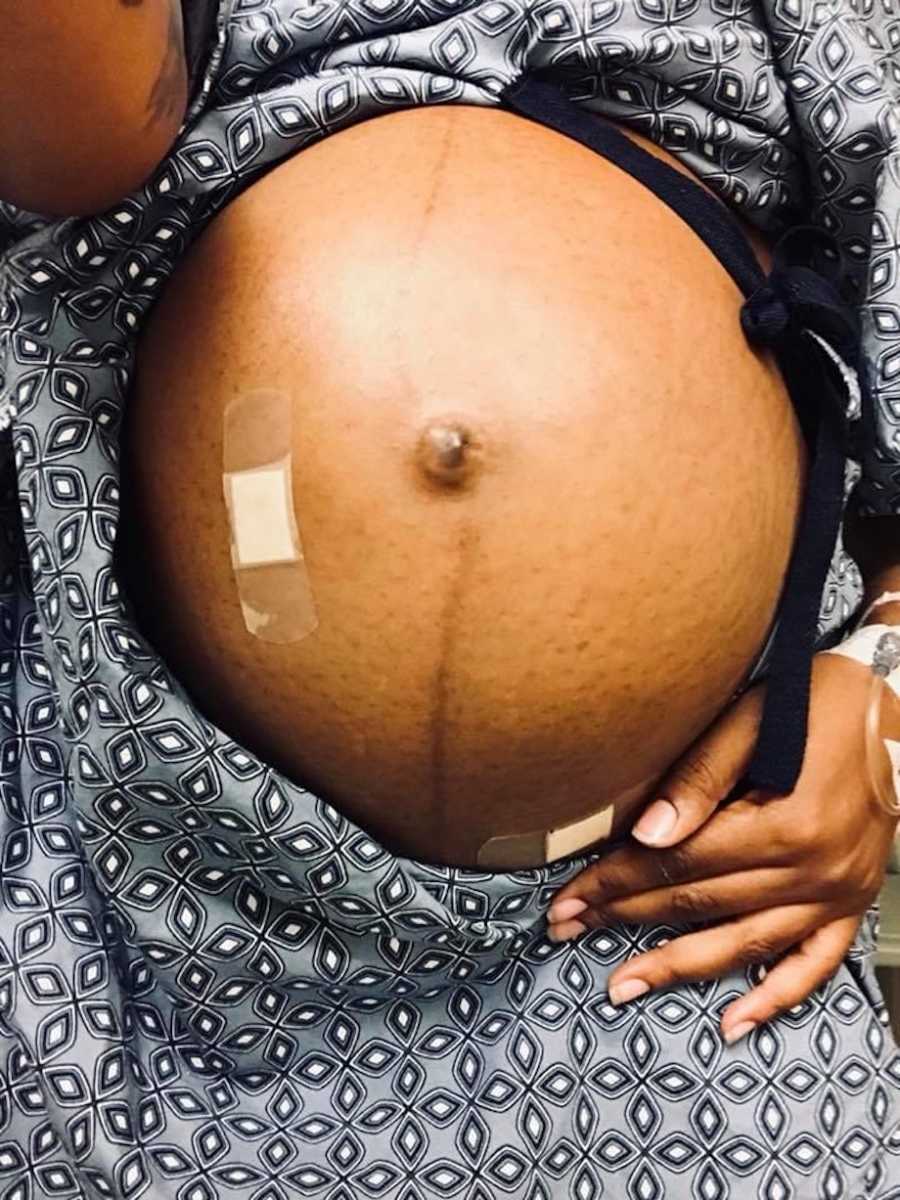 I opted out of the termination and birthed my baby boy 6 weeks later, who at almost two years old, has not yet needed dialysis. When my third son was born and I laid eyes on all three of my beautiful brown boys, it finally hit me.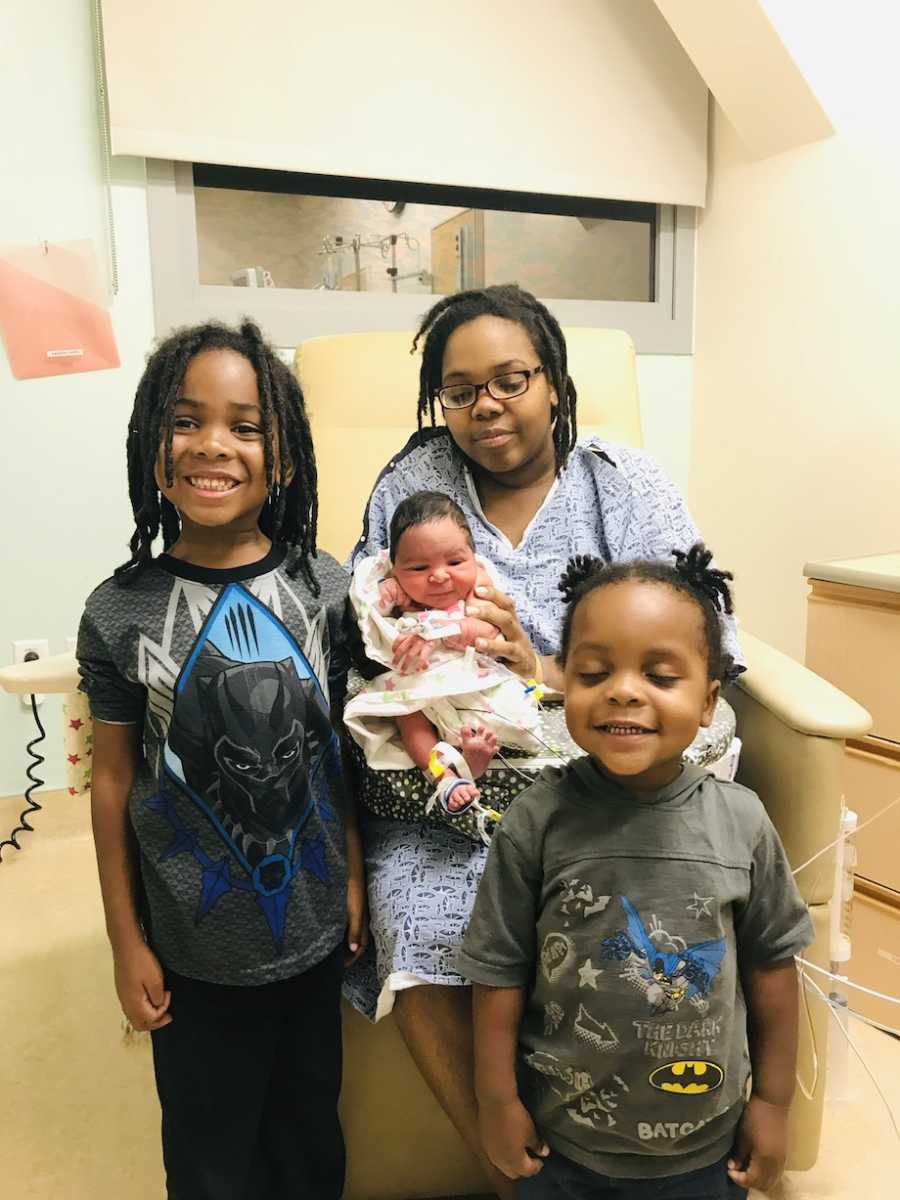 Over the years of my adulthood, it became apparent to me there is a rarely seen but well-known war on black men and women in America, and here I was raising three 'black' sons. My sweet little boys who still ask to snuggle at night, who say 'I love you' at least 20 times a day at random, who have such an infectious giggle, it could make the grumpiest person smile. My sweet boys, could grow up someday and be viewed as a threat to someone whom they mean no harm and be shot down, choked, or beat to death with no remorse. The thought alone makes my heart race and fills me with so much anger, fear, and anxiety, to know they are viewed as walking targets and they don't even know it.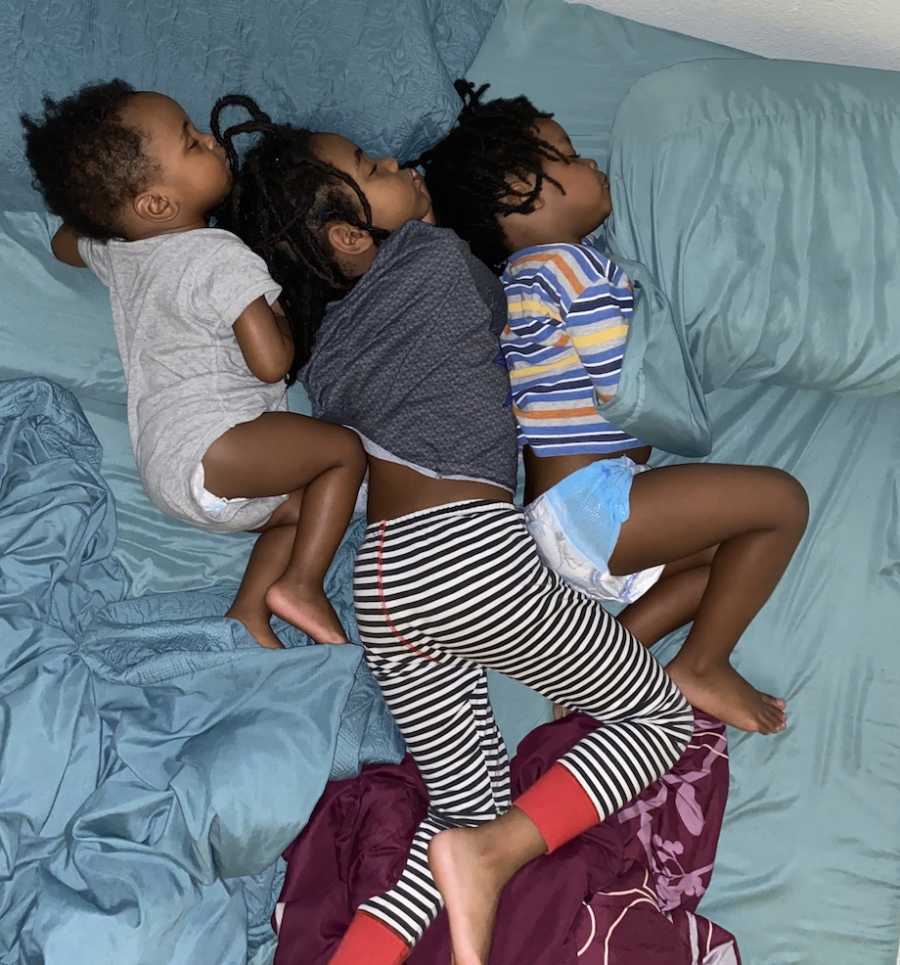 I remember visiting with a friend of ours who was white and had only daughters. I joked that it would be crazy if one day my son ended up marrying their daughter and her husband immediately interjected, insisting that would never happen. When I further questioned him about it, still jokingly, he responded he did not want his daughter to marry a 'black boy.' At the time, I was completely caught off guard and wasn't sure how to respond. So I simply laughed it off and left the topic alone. However, later as I had more time to think back on it, I got angrier and more baffled.
Not that I actually anticipated or cared if my son married his daughter, but I wondered what made a white husband better for her than a 'black' husband? Not to mention my son was only a few years old and the fact someone had already rejected him based on the color of his skin, quite frankly, pissed me off. I realized even more than ever my sons were different and if I didn't tell them, the world would.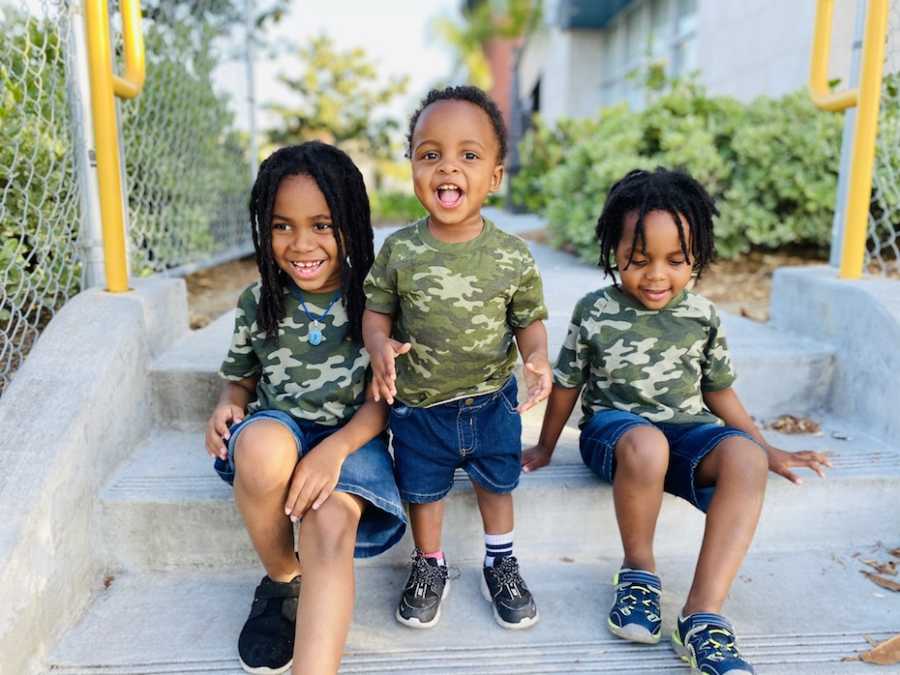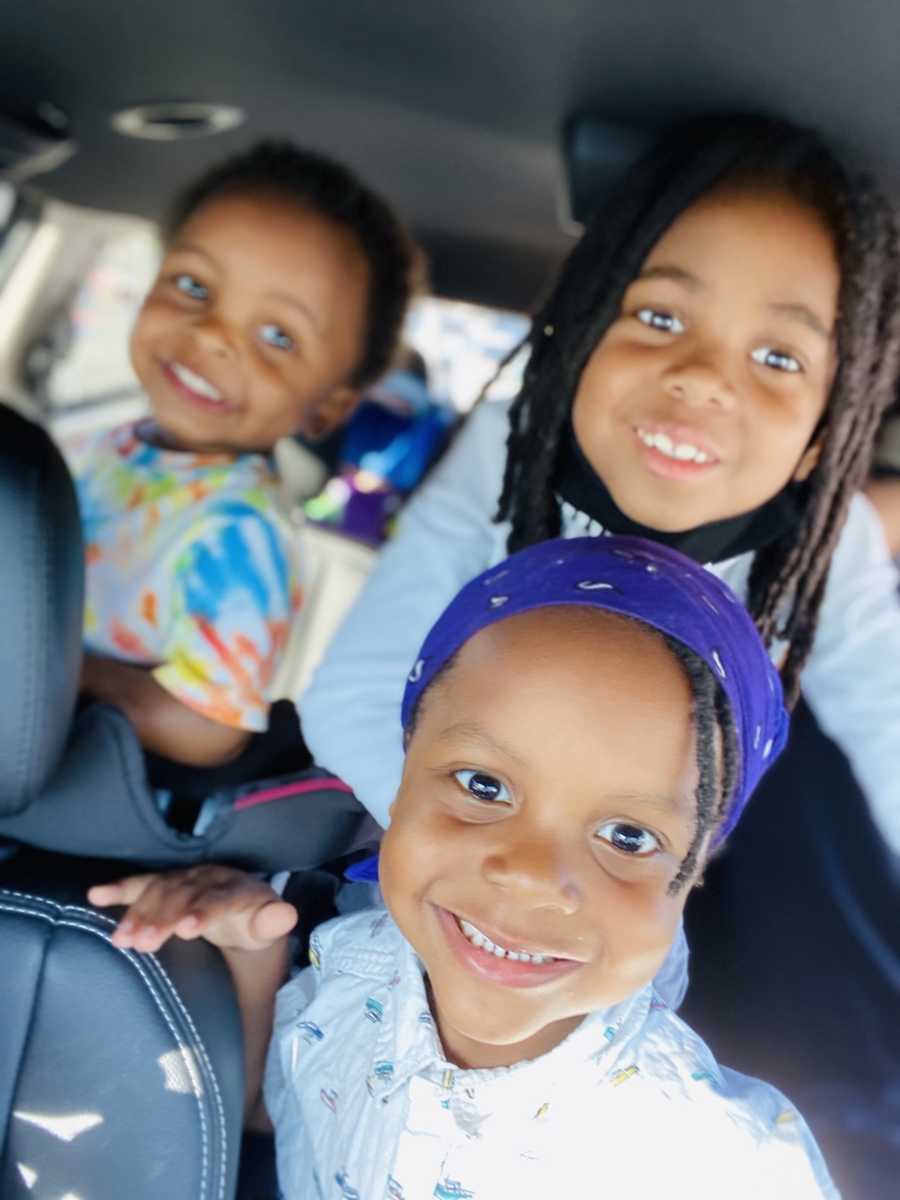 Racism has always been one of those topics I previously felt should be saved for when a child is older. I felt like telling a young impressionable child there are people who hate them because of their skin color would not only scare them but ruin their innocence. Besides, I didn't experience racism personally until I was a teenager. However, my husband expressed in his much less diverse hometown, he began experiencing racism at the age of 5. And to make matters worse, no one in his home was talking about it, which left him confused and outcasted. We knew despite their ages, we had to educate our kids on the reality of their world.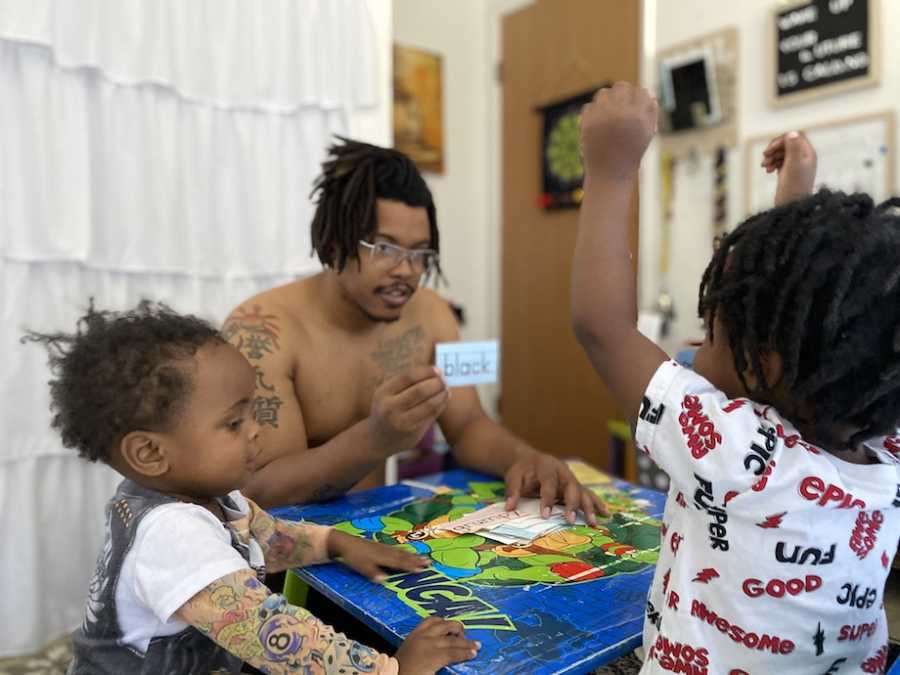 Culture is something we have always cherished and taught our kids to embrace from an early age. As homeschooling parents, education is important to us, and that goes beyond the basic subjects taught in school. We have always made sure to educate our kids on their history, as well as helping them become aware of who they are. We knew helping them understand racism and all that comes with it would be a process because honestly, too much information at once could prove to be traumatic. Imagine being young and living in the bliss of your innocence and one day, awakening to realize your world is a much darker, scarier place than you ever could've imagined.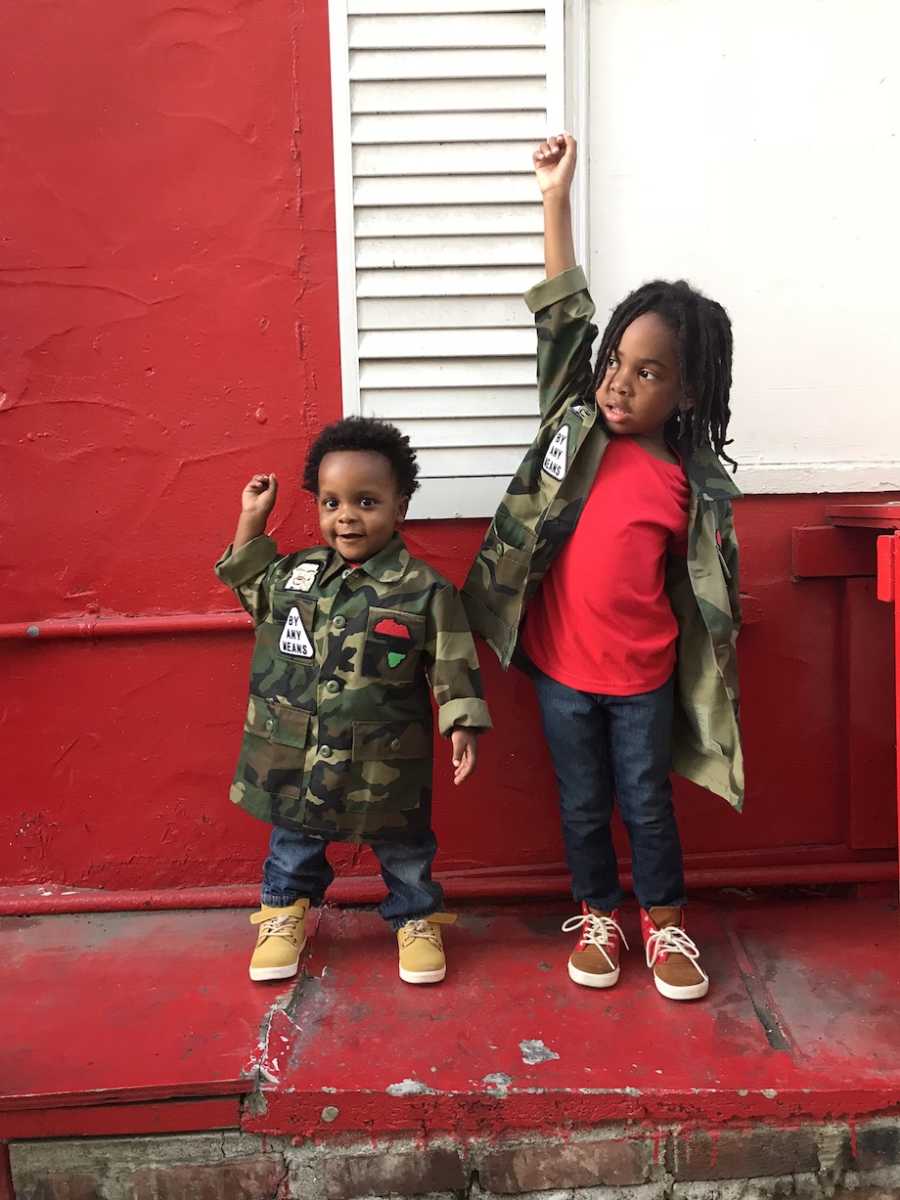 One of our first most impactful conversations came with teaching our oldest son Caidyn (who was 5 at the time) about racism. At the time, he was studying black history and this was the first time he'd asked, 'What is slavery?' Upon answering this compelling question, he followed with a long list of questions and clear blatant confusion. He asked, 'Why would white people do that to us? Does that mean white people are bad? Why didn't the slaves just run away? Why didn't they fight?' Honestly, as much as I tried to stay light-hearted about the conversation, the truth in my answers was saddening and the sound of empathy in his voice made everything that much more intense. My son is a leader and it was clear that conversation sparked something in him. Not a negative spark, but something that made him proud of his brown skin, something that made him gain an interest in understanding the world and how he can fight to make it better. The most beautiful part about it is he takes what he learns and understands and helps bring that same understanding to his younger brother Cash, who is 3.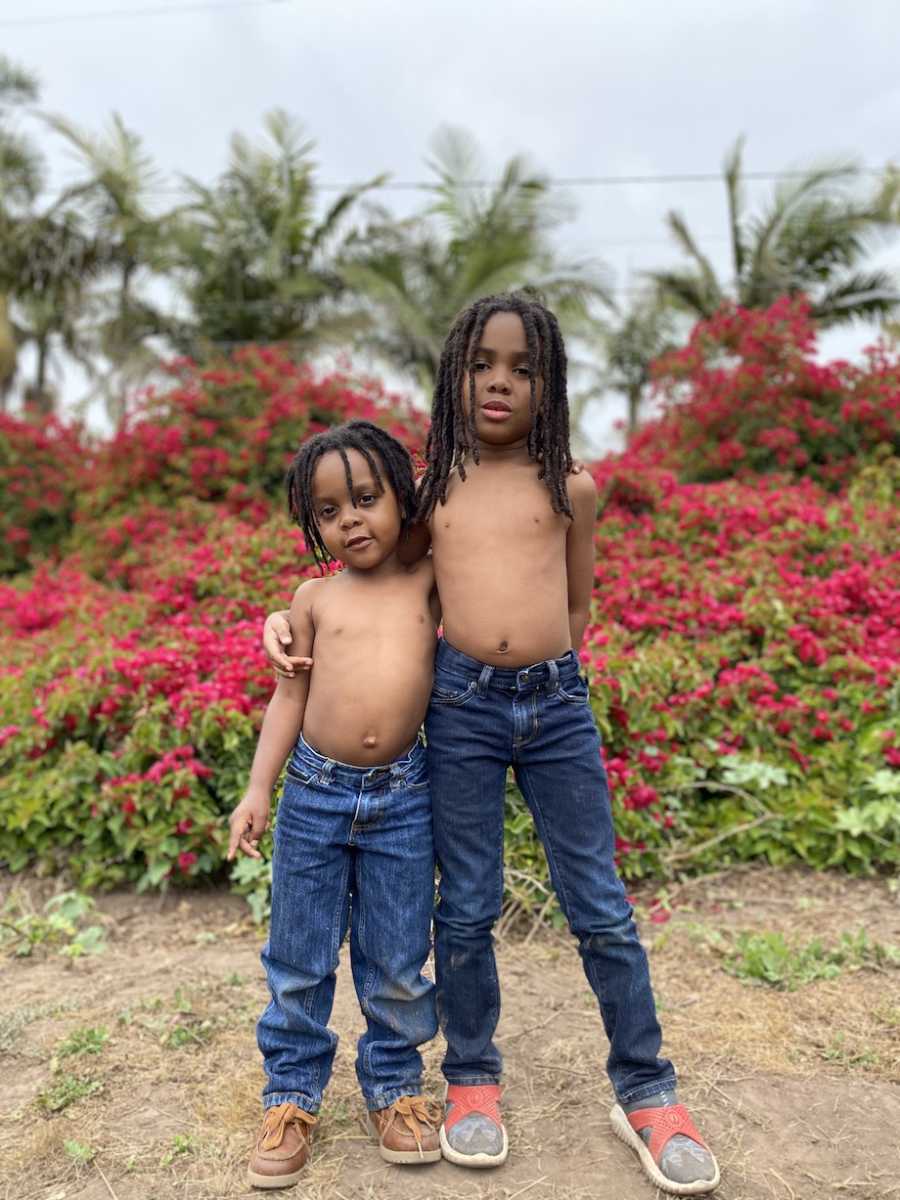 My husband takes joy in teaching the boys self-defense. It is something he found joy in as a child and has been something that has been a present and well-loved part of his relationship with his sons. He finds extreme importance in knowing the boys can defend themselves under any circumstance, whether it be with their hands, with a weapon, or with their mind. On pretty much any day, you can find the four of them training somewhere in the house or outside in the backyard. He also teaches them the law and helps them understand their rights, as best he can of course. To some, it may sound silly and of course, at their age, they may not absorb it all. However, it is something that will be instilled in them by the time they are adults and may very well be the thing that saves their life. It is a huge stereotype for men and women of 'color' to be ignorant, a category we work every day for our sons not to fall into.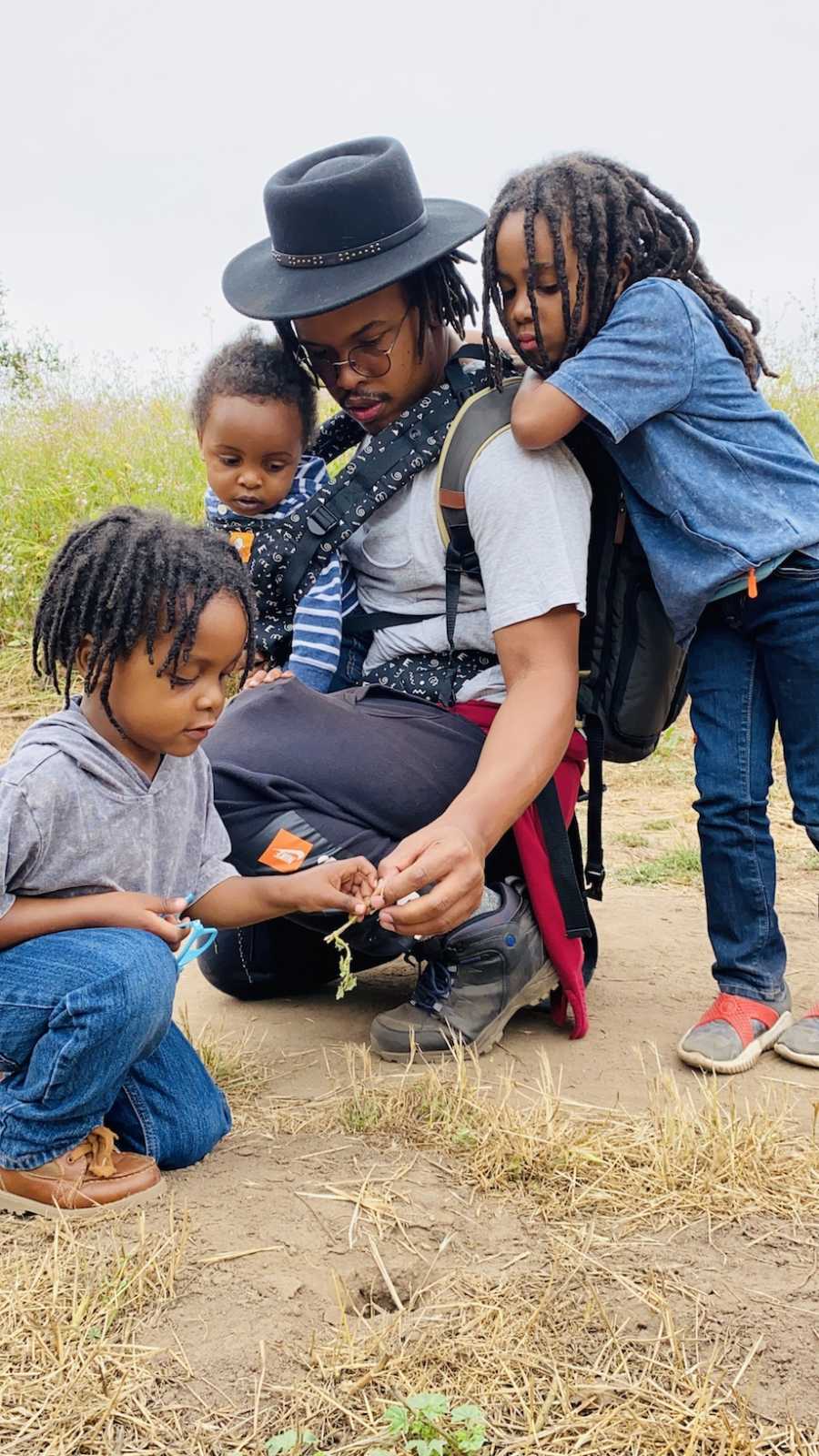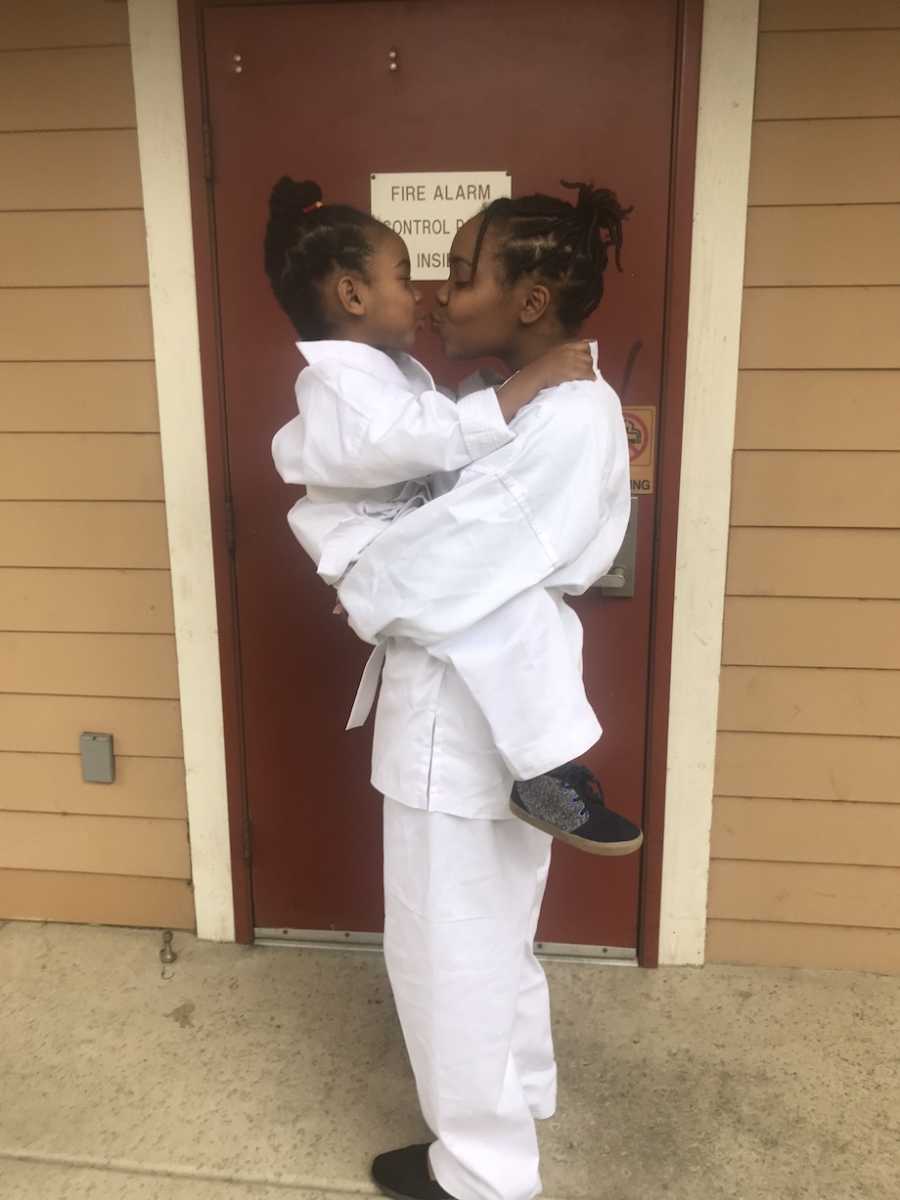 On May 25th, 2020, George Floyd, an unarmed black man, died as a police officer kneeled on his neck for 8 minutes and 46 seconds until he suffocated. The weekend following his death, we had a scheduled road trip to Santa Barbara. The road trip was a much needed mini getaway after being quarantined in our house for over three months, due to the Covid-19 pandemic. Considering most things were still shut down, the only outings we really anticipated were hiking and general sightseeing since we had never been to the area before. We stayed in Santa Barbara for four days and each day, the tension around the George Floyd incident grew. Being that we were on vacation, in an effort to destress, we avoided telling the boys what was going on in America. However, after a while it was being so widely displayed and talked about, it became unavoidable. Two days into our vacation, I turned on the hotel TV and before I could even consider changing the channel, the news flashed a video clip of the moments leading up to George Floyd's death. Caidyn (my 7-year-old), stared in disbelief, then asked, 'Why is that officer on that man's neck?' It dawned on me although we had explained racism to our kids and expressed there are people who will hate them because of their skin color, we failed to put emphasis on the fact some of those people may very well be the same people intended to protect you.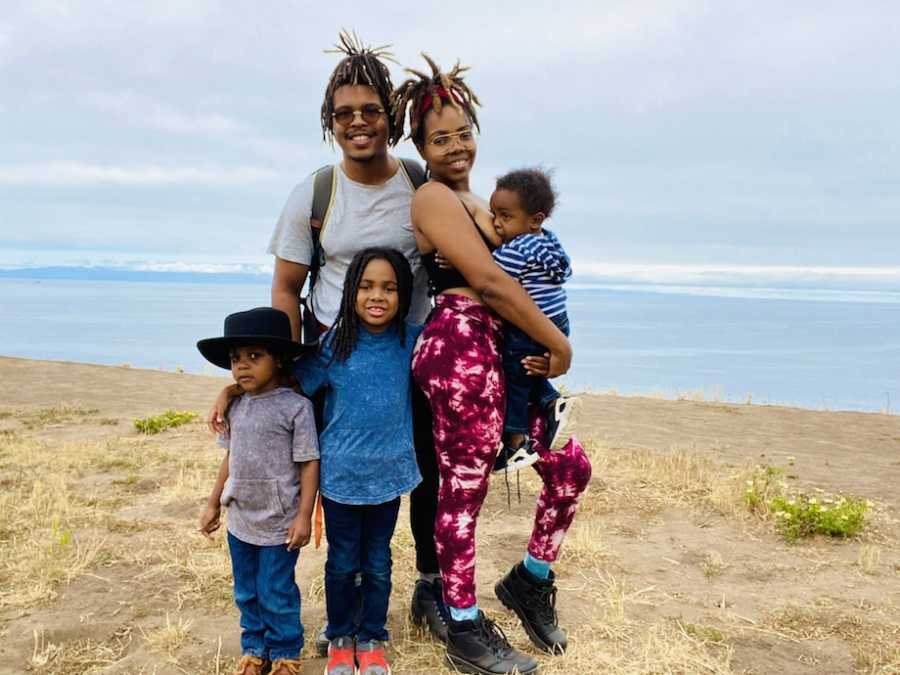 The conversation was a hard pill to swallow and we all sat in silence for a moment before talking about it. However, shortly after we talked, he simply asked if I could turn on Spongebob and said nothing more that night. As we were hiking the following day, Caidyn said, 'I wish I had never saw that video of that police and that man, because now I can't get it out of my head.'
I responded, 'I know baby I'm sorry, it's stuck in all of our heads.' I hated he felt so sad about what he had witnessed and I wished I could figure out a way to empower him.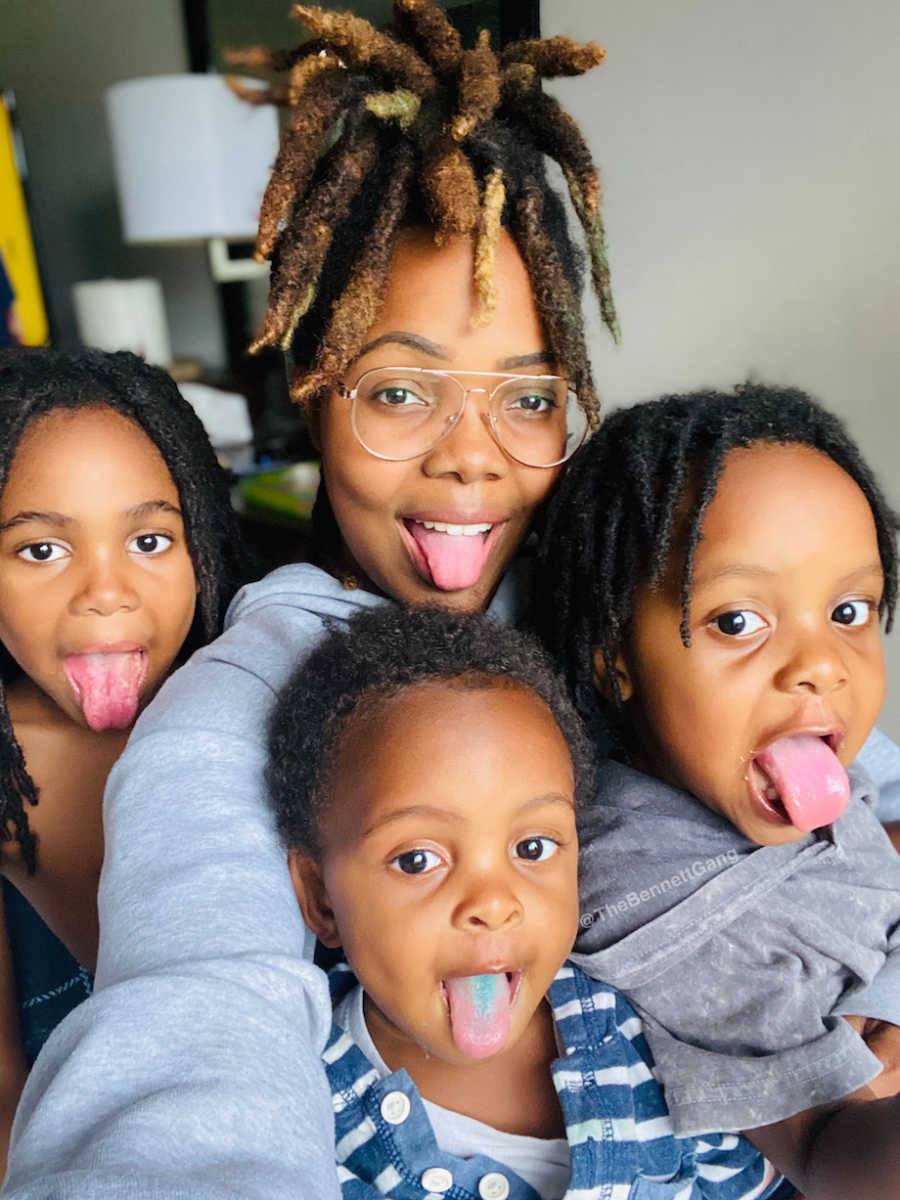 I knew there were upcoming protests in my hometown, but the thought of taking my children to a protest really concerned me. Not only was there a risk of danger if things got out of hand, but the coronavirus was also still alive and well. With all things considered, I immediately dismissed the thought, however, fate had other plans. On the day we were leaving Santa Barbara, we made a last-minute decision to drive through downtown on our way out, to check out the architecture (which is gorgeous by the way). As we slowly cruised through the area, we passed by group after group of protesters, all making their way towards the same location. The kids asked, 'Why do those people have signs? What do they say?' Their curiosity was piqued. I hesitated to answer, and my husband responded before I could get a word out. 'They're protesting,' he said. 'What's protesting?' Caidyn asked. I said, 'It means they're fighting to end racial injustice, they are mad about the police killing that man and they want justice.'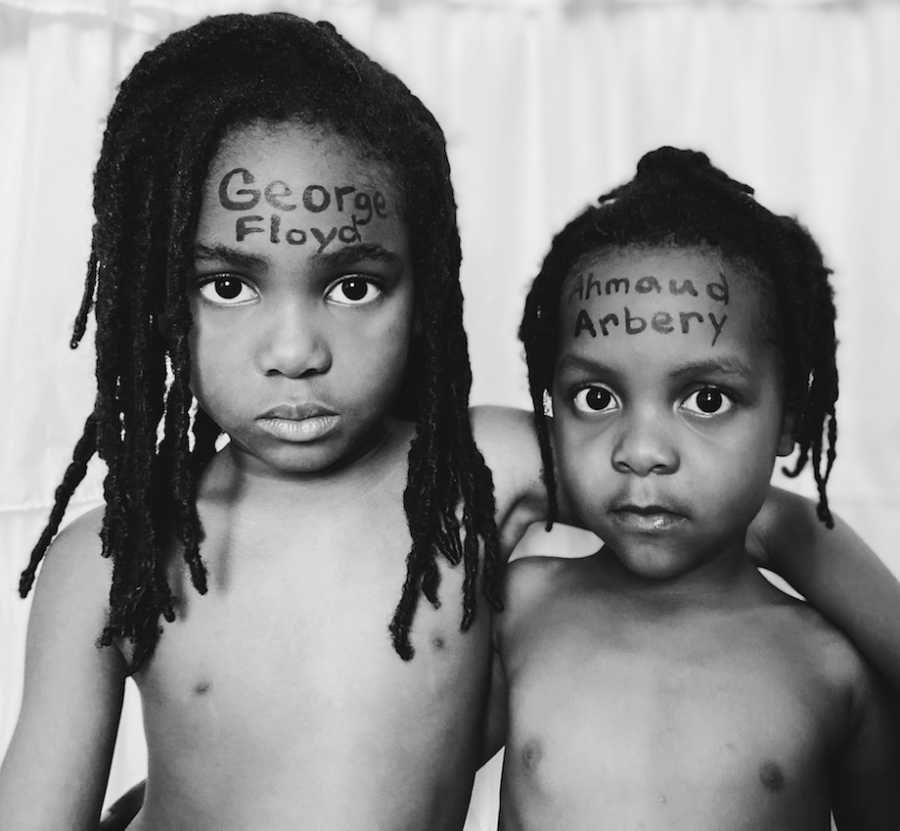 There were a couple of moments of silence as I held my breath, with a feeling of what he would say next. Then suddenly, he said it, 'I'm angry about the police killing that man too, I want to protest too.' My husband looked at me and shrugged, with a look of, 'It's up to you,' and as much as I wanted to say no, I wanted to say it was potentially dangerous, I wanted to say, 'Let's just go home,' but I didn't. I told my husband to pull over and find a parking spot, and my boys cheered. Despite all things, they needed this, they trained for this moment. They went nearly their entire little lives learning to defend themselves, learning their history, and learning to fight for their rights. How could I deny them an opportunity to participate in something so impactful?
We got out and popped open the trunk of the car and managed to find two shoeboxes and a pen that the boys used to make their signs. The signs read 'My Life Matters' and 'I Want to Grow Up.' We put their face masks on and they went hand in hand, walking down the street towards the Santa Barbara courthouse. When we approached the courthouse, the boys were amazed at how many people stood in participation. 'I think there's a million people here, I think we're gonna win the fight,' Caidyn said. In that moment, I knew I had made the right decision. We opted not to stay for the entire protest since we had a long drive home. But I left Santa Barbara so happy my boys got to participate in something so impactful, so empowering, they would probably remember it the rest of their lives."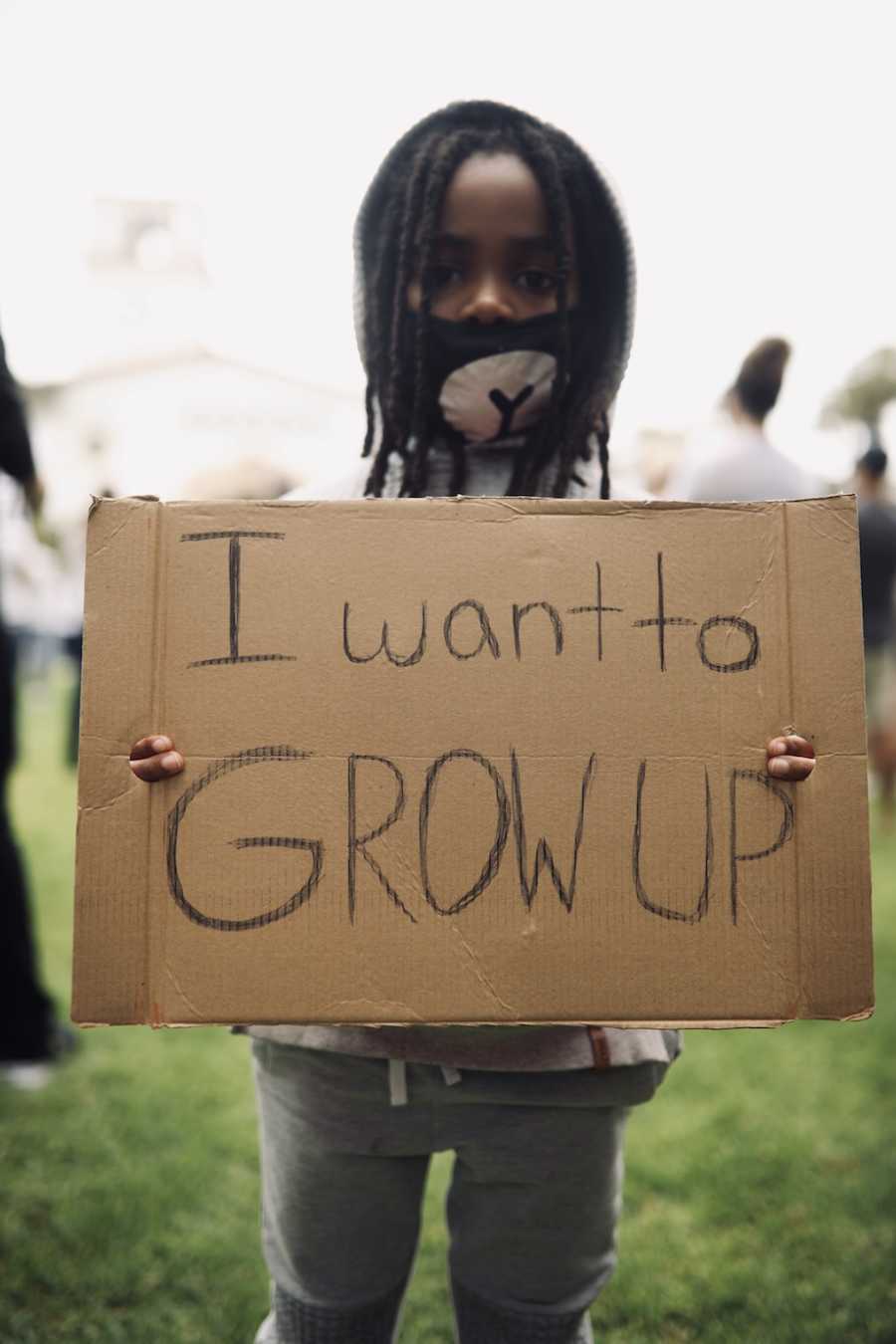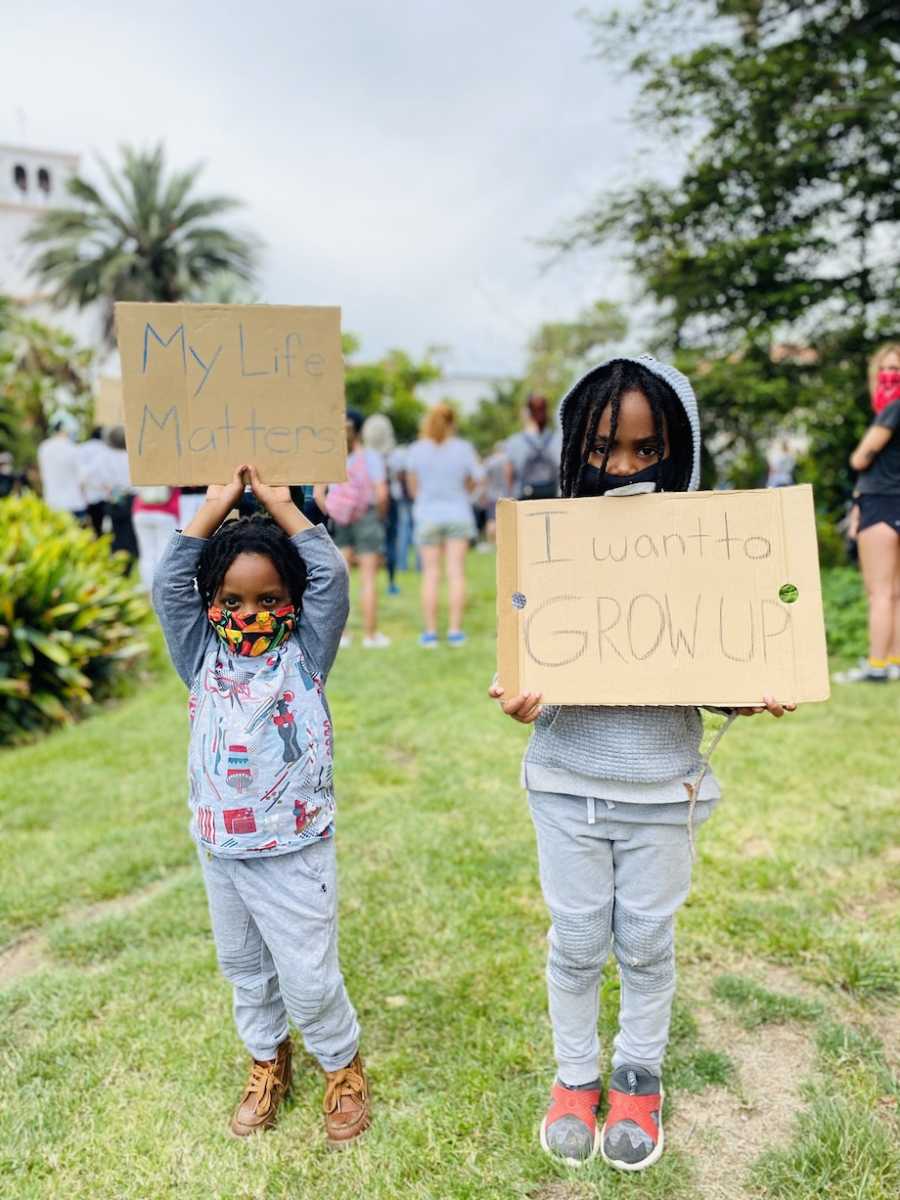 This story was submitted to Love What Matters by Destiny Bennett from Oceanside, CA. You can follow their journey on Instagram and Facebook. Do you have a similar experience? We'd like to hear your important journey. Submit your own story here. Be sure to subscribe to our free email newsletter for our best stories, and YouTube for our best videos.
Read more stories like this:
'I got pregnant. My father said I 'ruined his reputation.' A black family was not welcomed.': Woman in interracial marriage says 'my family is a symbol of unity'
'Well, mommy, I'm not just black. I'm white too!' I had to explain, 'I know baby, but people may just see your hair and tan skin.': Mom to multiracial family urges 'race talk'
'It can't be.' We were shocked. 'How in the world are we going to raise this army of littles?': Foster mom shocked by pregnancy, cares for 5 under four, 'I was made to be a mommy'
Do you know someone who could benefit from reading this? SHARE this story on Facebook with family and friends.