"Every morning, each and every one of us gets up and gets dressed. For most people the act of getting dressed is an uneventful, simple part of the day they don't think about. But for people with disabilities the act of getting dressed, which should be simple, is not so simple. Buttons and zippers are extremely difficult, or even impossible, for many people with disabilities. Because of this many of us require help with getting dressed. Since getting dressed independently is a part of most people's daily routines they don't realize how much independence could mean to those who can't. Having to rely on someone to help you can damage your spirits and cause you to start your day off in a bad mood. There have been numerous times when I start my day at school unhappy saying 'Mom, I'm sick of you helping me put my clothes on!' All I want as a senior in high school who will be heading to college soon is what all other teenagers my age want, their independence. I don't want to rely on a stranger to help me put my clothes on in college because I should be gaining more independence and becoming an adult. But how can I do that when I don't have that ability?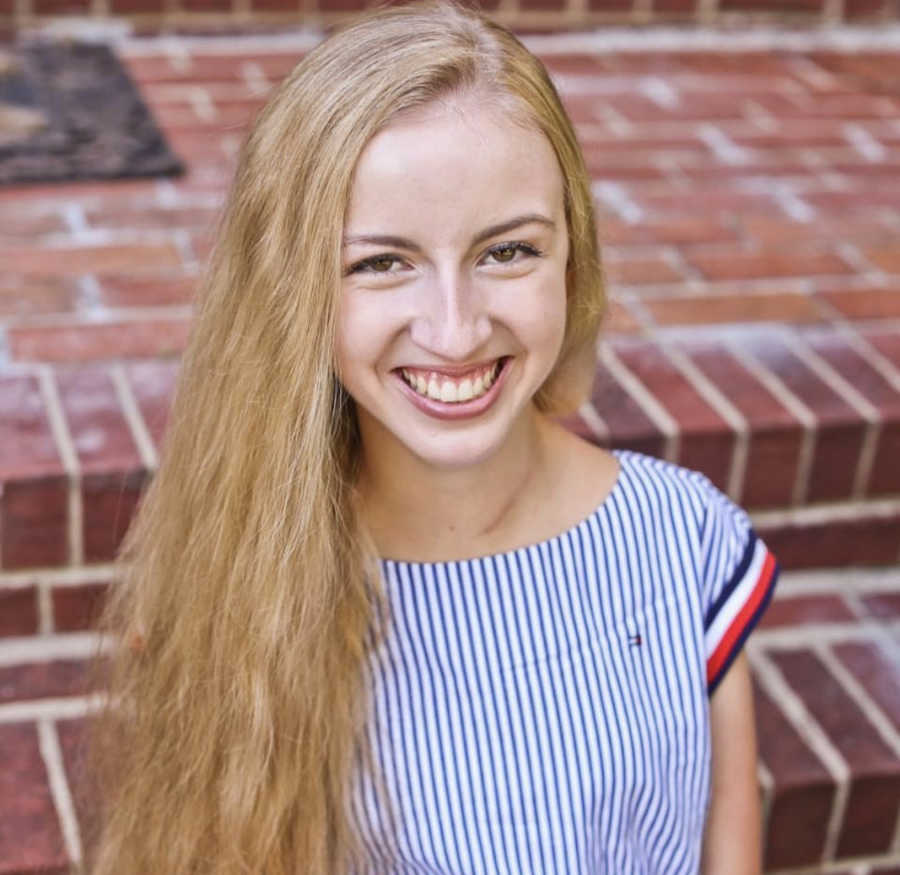 In 2010, I became paralyzed from the neck down in a matter of hours due to Acute Flaccid Myelitis (AFM), a disorder caused by a virus attacking the spinal cord. I have been fortunate enough to regain a lot of movement, but still have paralysis in my shoulders, arms, and right hand, and I cannot move my left hand at all. Since I was only eight years old when my life changed forever, I've only dressed myself for about four years of my life.
And I think it's about time that comes to an end.
In the mornings before school my mom has to help me put my uniform on because it's full of buttons and zippers. I'm almost 18 years old, and I can drive a car with adaptive equipment, take AP Biology and have written and published three books, yet I still cannot dress myself. Everyone wants to be independent but especially teenagers, and I hate having to rely on my mom for something I should be able to do on my own. When my mom pulls my arms through the armholes of my shirt I feel like a ragdoll, having someone else manipulate my body for me. It's not natural to have someone help me with such a personal activity, especially at my age.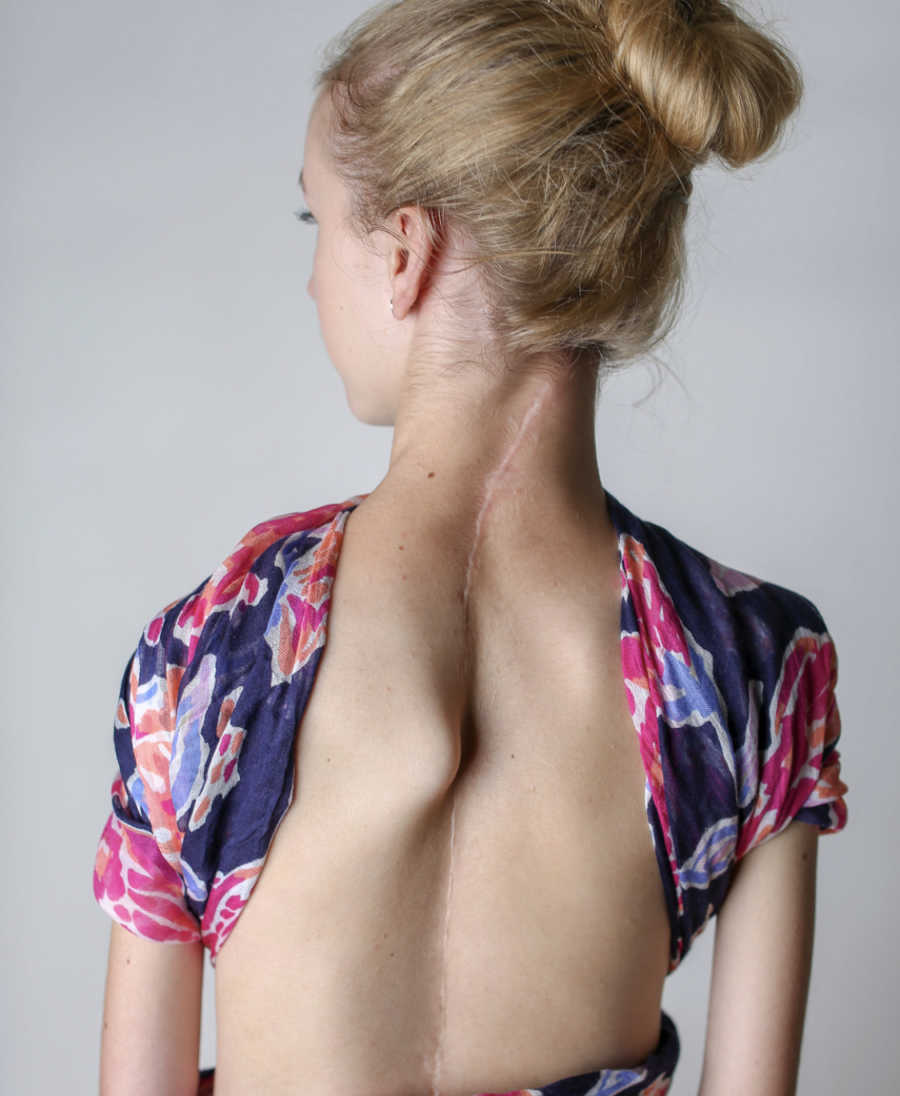 Ever since I became disabled shopping has also been extremely difficult for me. I've pulled a pair of jeans I love off a rack, excited to buy them, until I noticed there was a button and zipper on them. 'I can't get these, they have buttons,' I've said with an exasperated sigh too many times to count. If I want to wear jeans I have to make sure I can pull them up and down without unbuttoning and unzipping them, find some without a button and zipper (which is nearly impossible), or rely on my mom to help me. It's incredibly awkward needing help getting dressed and undressed in public in particular because no one my age wants their mom to have to go in the bathroom stall with them. It's uncomfortable not having the privacy I deserve, and it's uncomfortable getting stared at when we exit.
In 2014, a woman named Mindy Scheier started a foundation called Runway of Dreams after her son, who has muscular dystrophy, told her he wanted to wear jeans to school like everybody else. She didn't want to tell her son he couldn't wear jeans because he wouldn't be able to go to the bathroom on his own, but she also didn't want him to wear jeans and not be able to take them off. So, she tore apart his jeans and replaced the button and zipper with Velcro and he wore his jeans to school the next day absolutely beaming. She didn't want anyone else to have to make that decision, so she founded Runway of Dreams to promote inclusion, acceptance, and opportunity in the fashion industry for people with disabilities and make adaptive clothing mainstream. Because of Mindy's work, Tommy Hilfiger soon became the first brand to make an adaptive clothing line with clothing options containing magnets and Velcro instead of buttons and zippers. When I heard about Runway of Dreams and the Tommy Hilfiger Adaptive line I was so thrilled and immediately bought some dresses, shorts, and t-shirts. For nine years, I hadn't been able to put my own clothing on by myself, but Runway of Dreams and Tommy Hilfiger changed that for me. For the first time since I became disabled in 2010, I knew what it was like to put my shorts on and take them off without having them already fastened.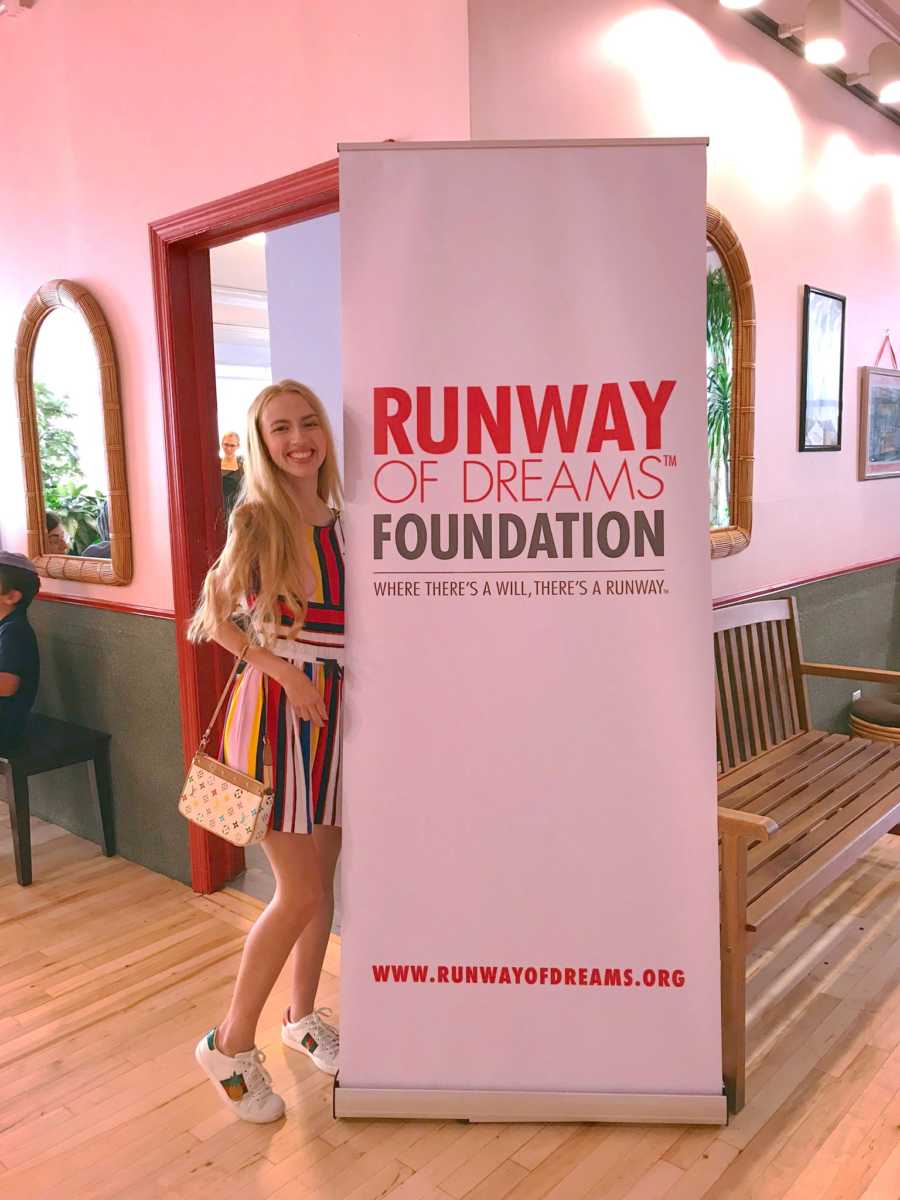 I wanted to thank Mindy for all she has done to improve the lives of so many people with disabilities, so I attended the Runway of Dreams Fashion Show and Gala in New York City last year! I got to meet Mindy and thank her for all of her hard work, and she promised me I'd be in the fashion show next year…and she kept her promise! On September 5, 2019, I had the honor of walking the runway with Runway of Dreams during New York Fashion Week! I modeled the new Kohl's Adaptive line and I absolutely beamed with pride as I strutted down the runway. It's incredibly easy to feel confident when everyone in the room is cheering for you; the room was filled with so much love. Walking the runway with Runway of Dreams was truly the greatest moment of my life, it was an indescribable feeling. One billion people on our planet have some kind of disability and I'm so proud to be a part of an organization that is working to help the largest minority group. As Runway of Dreams' slogan says: where there's a will, there's a runway!"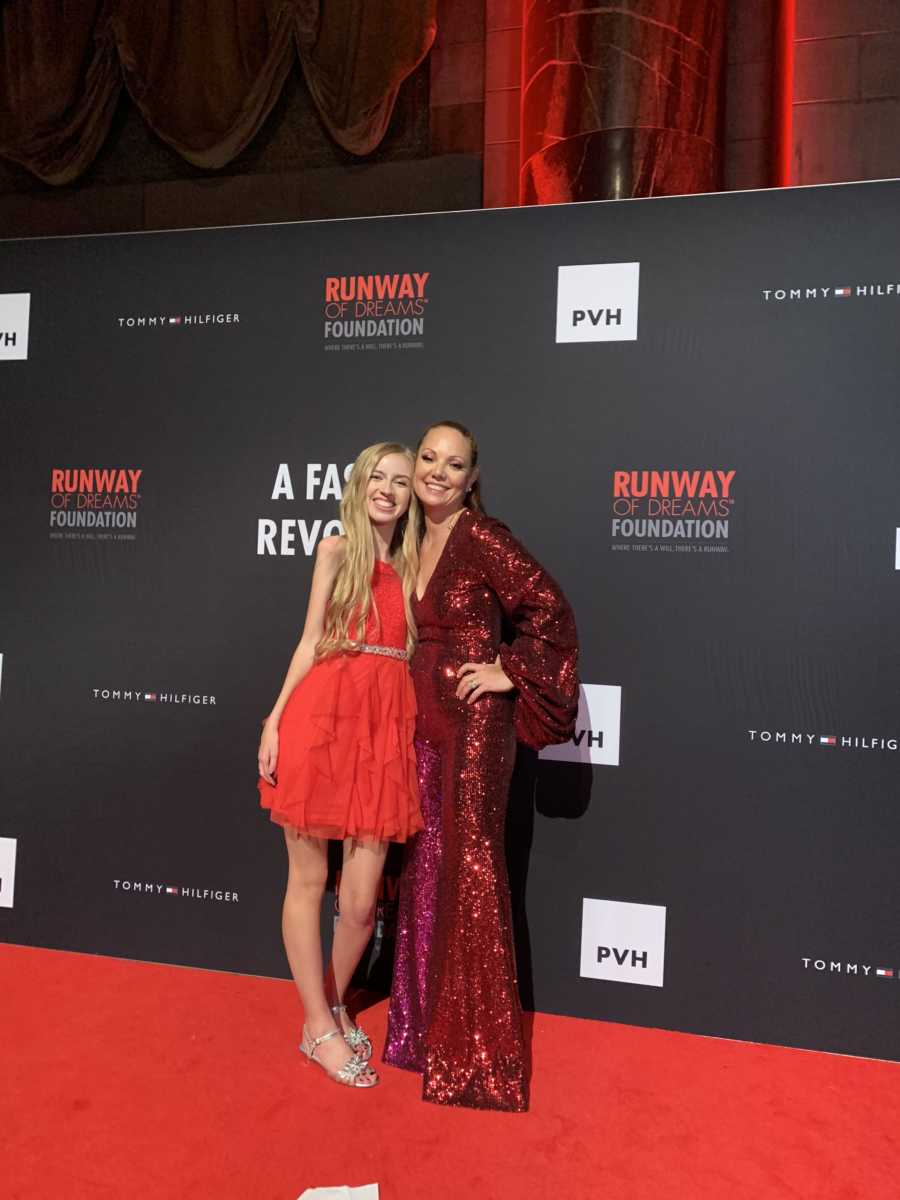 This story was submitted to Love What Matters by Sarah Todd Hammer. You can follow her journey on Instagram here and on her website here. Do you have a similar experience? We'd like to hear your important journey. Submit your own story here, and subscribe to our best stories in our free newsletter here.
Read more inspiring stories about people living with disabilities here:
'Excuse me, my child has a question about your face.' Others pulled their kids away like I shouldn't be looked at.': Woman with Craniofacial differences reminds us to use 'kindness' to approach uniqueness
'After a yoga session, my spine slipped forward. I couldn't move. I couldn't roll over. I was a vegetable.': Woman with Spondylolisthesis, chronic illness claims 'pain is inevitable,' but 'suffering is optional'
Please SHARE this story on Facebook and Instagram to encourage others to live life to the fullest.