'I was 19 and in college to be a teacher, getting pregnant was the last thing on my mind. I had goals, aspirations, a dream career. Everything was going right. My boyfriend and I had only been dating for 6 months, we barely knew each other. It was the summer of my sophomore year in college, I had gotten a great summer job, and a studio apartment. Living life through different parties, and friends was all that was on my mind.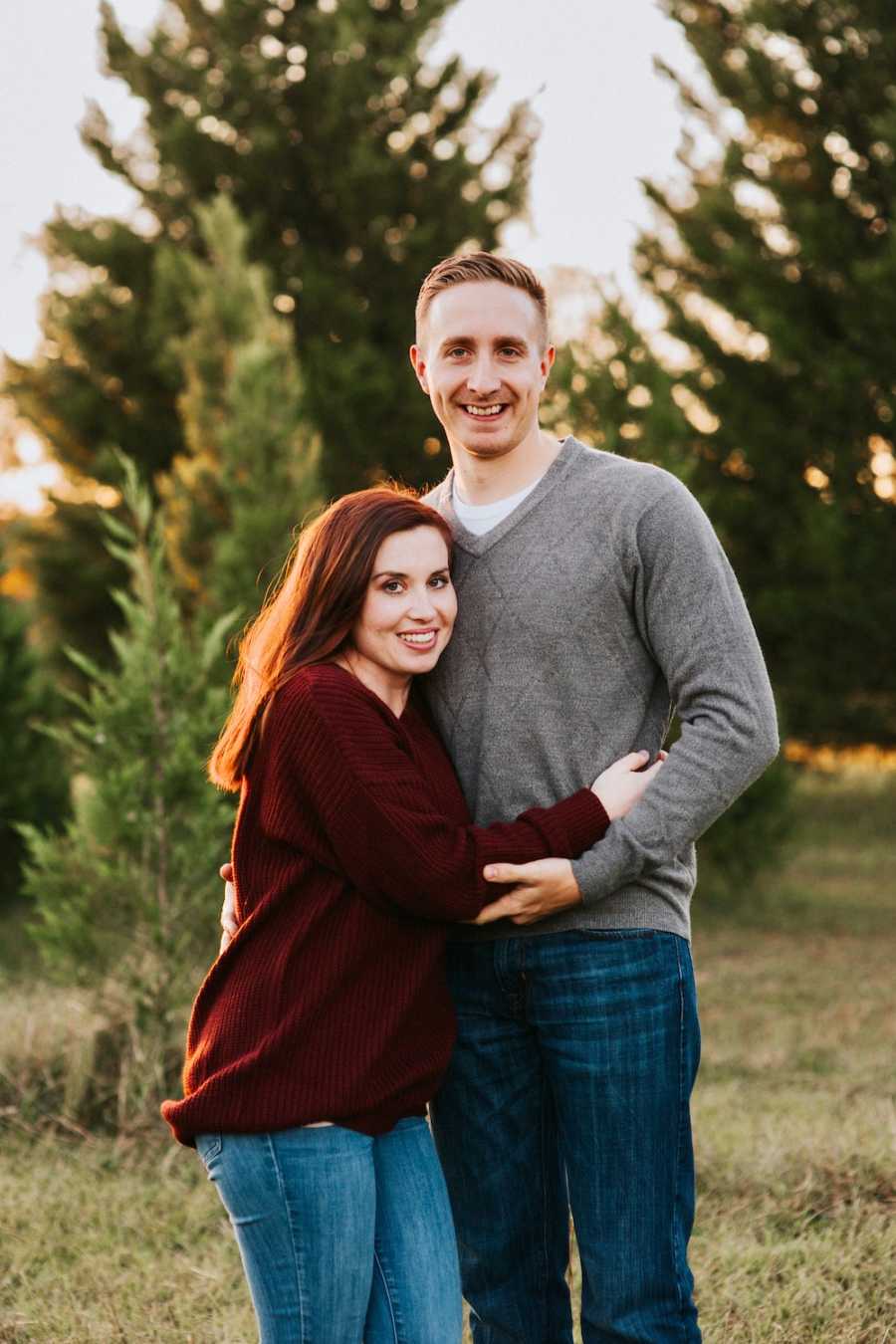 Life was good. I was barely focused on my body, because it had dawned on me that my period was two weeks late. I denied that I could be pregnant, 'that wouldn't happen to me.' I thought. I grabbed a cheap pregnancy test from the store just to prove my theory right, there was no way I would end up pregnant. That's not how my life was supposed to go. I'm going to college for my dream job, I have my dream boyfriend, a baby just wouldn't fit into MY plan for my life right now. Plus, I wanted to travel the world before I had kids, a baby definitely wouldn't allow me to do that.
My boyfriend and I were on the couch, watching a movie. I had to use the restroom and decided to take the test that minute. It was 7-8 at night, and I wasn't worried about taking it in the morning, because I was convinced, I wasn't pregnant. I peed on the stick, and I looked at it. The test had already read pregnant. To this day, I remember the utter shock that hit me in that moment. I thought the test was defaulted; it says that they take 5-10 minutes to read a correct result. So, I waited in the bathroom and took a second test. Positive. I must have sat in the bathroom for over 20 minutes just staring at this test. I had no words, I was shaking.
I left the bathroom to join my boyfriend sitting on the couch. He is laughing at a dumb TV show he was watching. I burst out in tears. He looks at me completely confused as to why I am crying. 'What is wrong?' He asks. 'I'm pregnant.' I said and sobbed.
He turned his TV show off and hugged me. 'What do you want to do?' He asked me.
This was a very impressionable moment in my life. This was the moment I chose life for my baby girl. I had everything, a career, a relationship, a life to live how I wanted to live it. In that moment, I told him that I wanted to keep her. We hugged each other and sobbed.
My boyfriend was a senior in college, I was a sophomore. That summer, we both unenrolled from our fall classes, and went to work full time. I really want to focus on this moment, because we had the choice, we could have chosen abortion. We could have chosen ourselves, our careers, our relationships, our pride, and ended the pregnancy, but we didn't.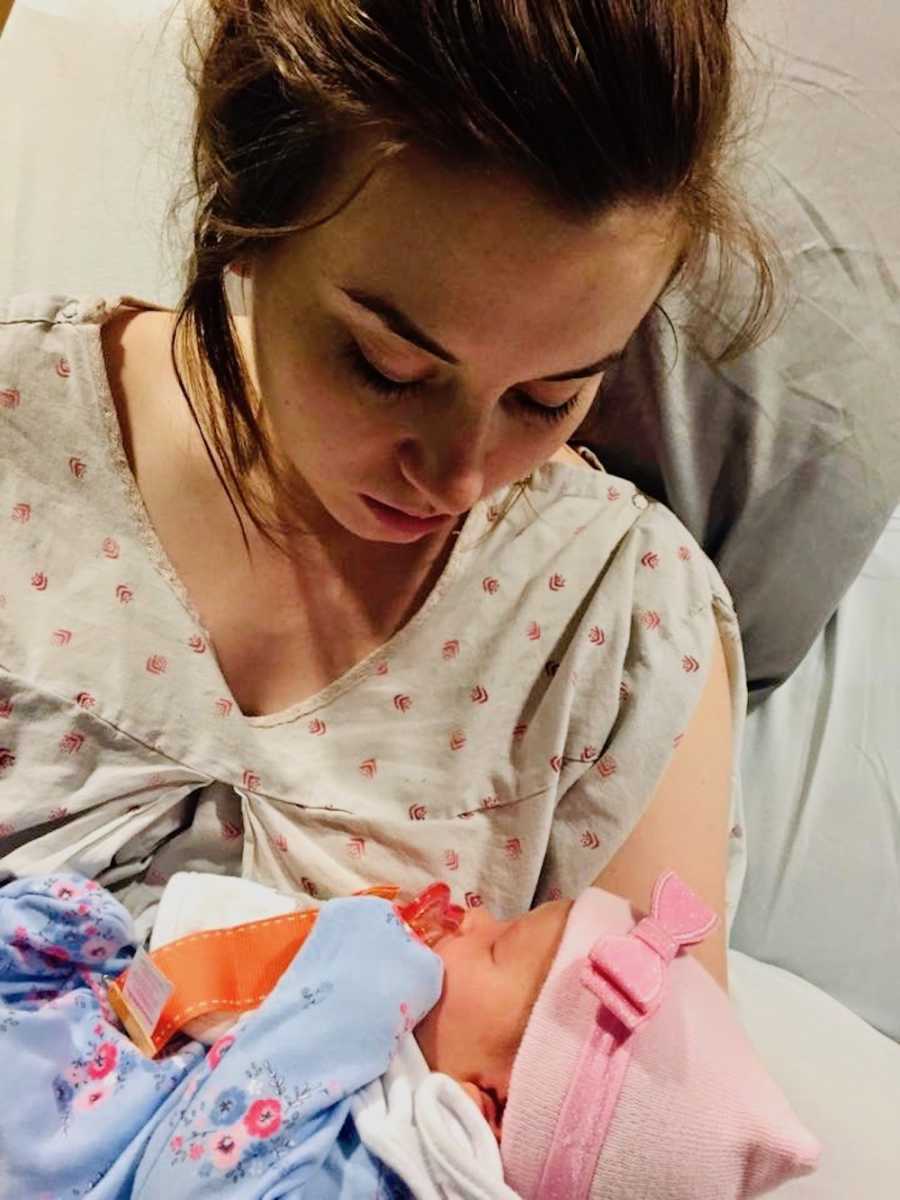 I'm telling you that because I didn't choose this path for my life, but in the same moment I did. Being sexually active meant that I was taking the risk to get pregnant. It's not a punishment, it's just how life works. The plan for my life may have not been how I saw my life going, but the thing is, it never is… at any moment, your entire life can be changed by something. A death, a car wreck, bankruptcy, deployments, or pregnancy. I saw my life being different, but it's not how my life was meant to be. And I won't lie to you, this choice was hard. It was so hard, and emotionally devastating for everyone involved.
Our parents were disappointed, we struggled financially, our relationship has had extreme downs. However, at the end of the day, I never doubt my decision to choose life. My daughter has shown me, that it's not about my plan. Her life has also had a plan, she is also a person. They will tell you that it's just a blob of cells, but at 8 weeks, 8 WEEKS I saw her legs kicking. She was swimming around in her nest of amniotic fluid, as happy as could be.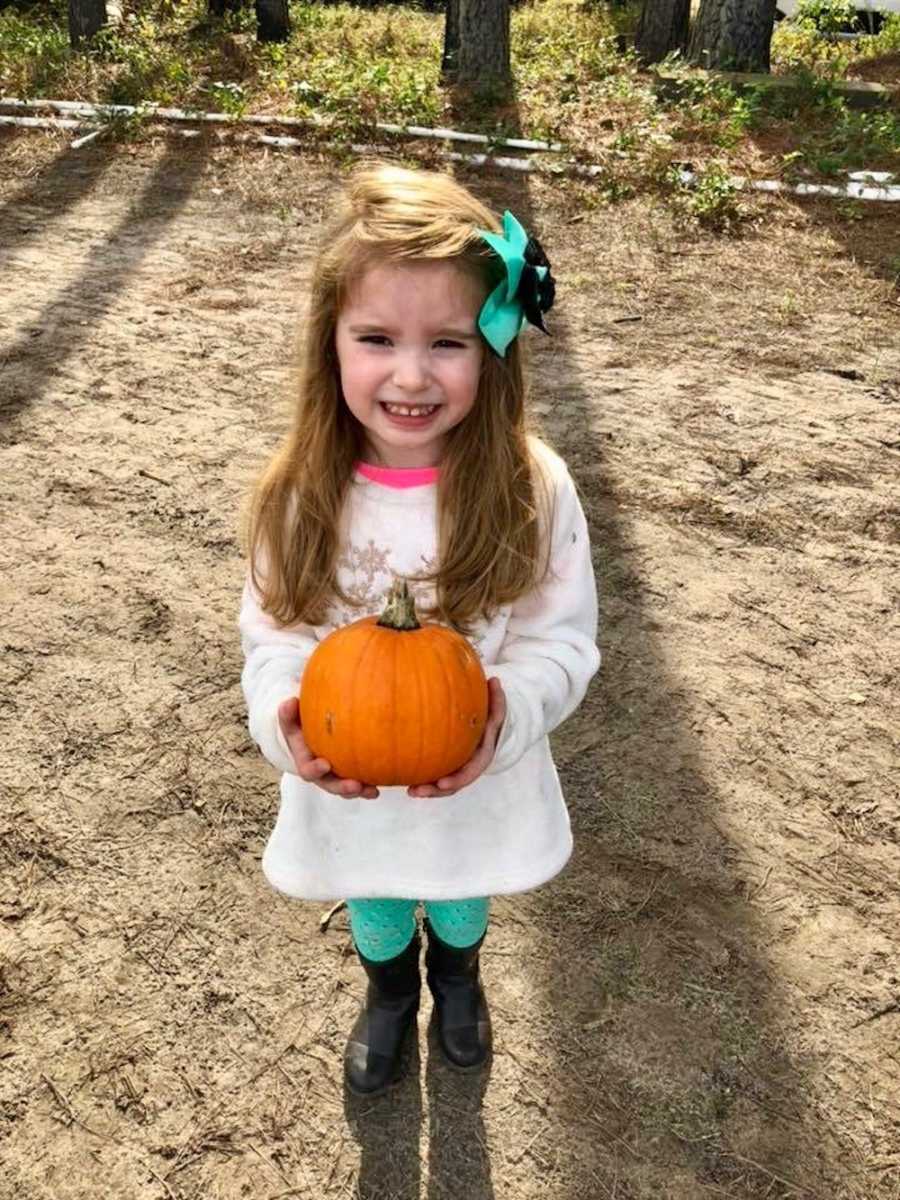 I'm writing this, not to shame you, but to let you consider the fact that maybe choosing life is the best decision. Maybe choosing life will shape your future into something you never even imagined. I know it has to me, my then boyfriend, is now my husband. He is a firefighter in the Air Force.
Last year, God blessed our family with another baby, a son. I have an amazing job, that I love, we live on a different side of the country, due to the military. We decided to become foster parents, when moving to South Carolina. We have fostered 7 kids. These things would never have happened, if I didn't choose life. Would we have had more money, and an education? Probably, but I wouldn't take an education over the life of my unborn child."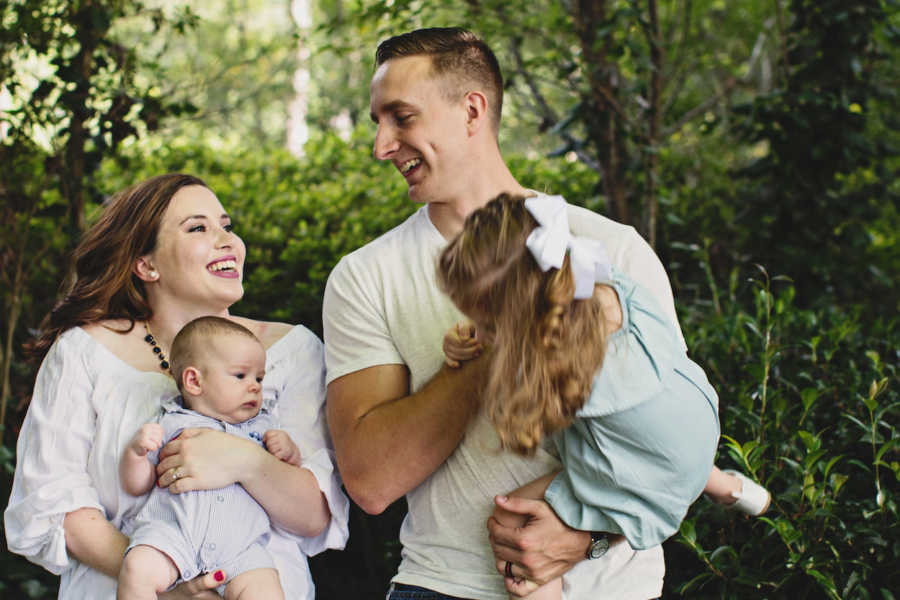 This story was submitted to Love What Matters by Autumn Cozart. Do you have a similar experience? We'd love to hear your journey. Submit your own story here, and subscribe to our best stories in our free newsletter here.
Read more stories like this: 
'I know you feel invisible. I see you running your child to therapy when friends take their kids to Little League. I see you cringe when people whine about petty things that pale in comparison to your day.': Mom pens touching letter to special needs parents
'I whispered to Santa, 'He is blind and autistic and is very interested in Santa.' He said, 'Say no more,' and immediately got down on the floor to greet my little man.': Mom thanks 'Best Santa Ever' for giving son magical holiday experience
Provide beauty and strength for others.  SHARE this story on Facebook with your friends and family