"For my recent birthday, my husband and I took a trip to San Diego. It was our first vacation together in two years—long before his heart, and our world—stopped. We thought we could use the time to recharge, to reconnect, to remember what it's like to be someone other than Mom and Dad.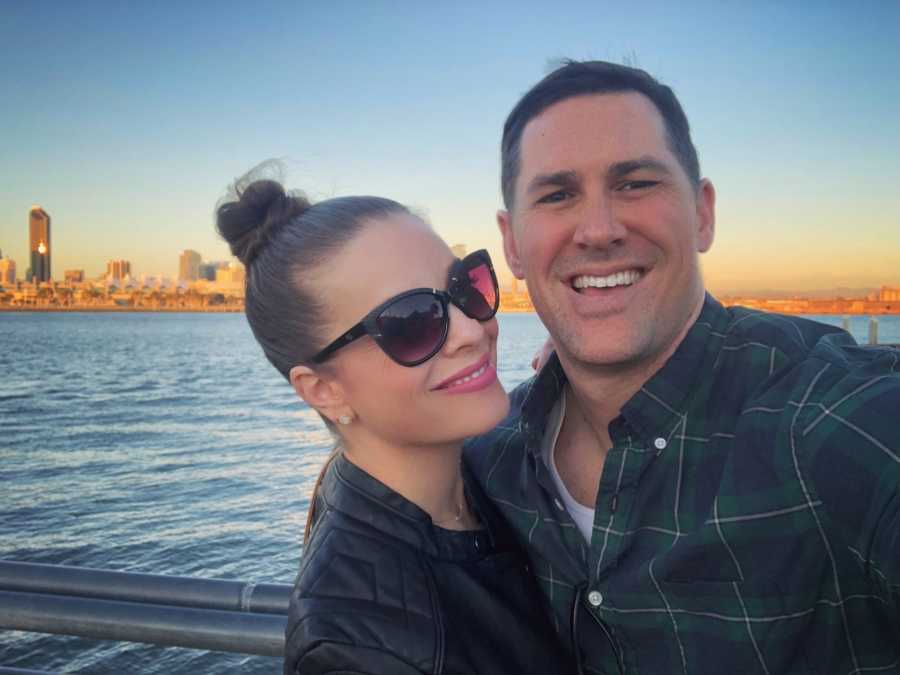 But what happened on that trip was this: we didn't remember. We had lost our footing in feeling comfortable as a couple. We (mainly me) had no idea what to do without our little people around to distract us. So, I just scheduled a lot of activities and excursions—if we were on the go maybe we wouldn't feel the gap in our marriage. It was awkward, and exhausting, and on the last day I let my depression get the best of me and didn't even leave the bed.
I returned home anything but recharged, and very, very regretful.
I regretted the fact that I let a prime opportunity to reignite our marriage slip away. If I couldn't do it in sunny San Diego, it surely wasn't going to happen at home in the middle of preschool purgatory. It had been years since our last getaway and who knows when another one would come. We don't have the time, or money, or babysitters to be jet setting every week.
But a funny thing happens when you open yourself up to the universe—when you're honest about where you're at and what you need. Because very soon after the San Diego disaster, my husband came home and said his boss had fought for him to attend their annual President's Trip—a reward trip someone in his position usually isn't eligible for—but because of his hard work an exception had been made.
We were going to the Dominican Republic on the company's dime.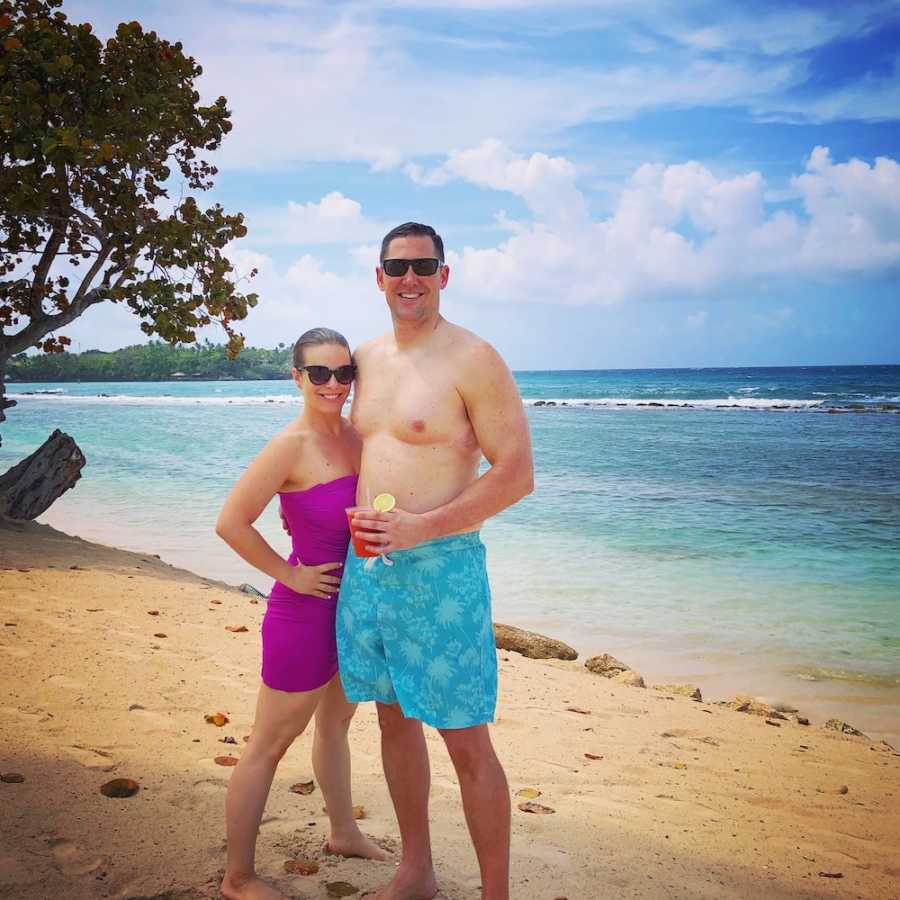 Let me stop and say this: life for me hasn't always been rainbows and butterflies and fruity cocktails on a white sand beach. It's mainly been inconsistency and abuse. Which is why when I met my husband, the most steady and stable man I'd ever encountered, I immediately said 'I do.'
But I wasn't seeing any of the assets anymore. All I was seeing was the work and the disconnect. We hadn't even made it to year seven of marriage yet, but I was itchy.
And here's why.
A few years prior to this dream vacation, I woke up to my nightmare. I found my healthy, young, athletic husband unresponsive on the floor. Unbeknownst to us, he had a really rare heart condition and doctors told us the prognosis was poor. His heart, at thirty-one years old, was on its last bits of functioning. The plan was to ride it out as long as we could until a transplant could be had. After that? The unknown.
Tragedy brings people together, but it also changes them. I wish I could say after this near-death experience we seized every moment as if it were our last, but what actually happened was I lost the predictability I so desperately craved and started panicking. I was emotionally collapsing. I had a two-year-old, a newborn, a sick husband, and no idea what would happen next (side note: autism would happen next). He could no longer stay alone with the kids, or drive them, or for a while even bathe himself. So many of the household duties that were once his became mine, and in my fragile state, I started to put up a wall. No more getting close to a man who wouldn't be with me long. It's awful, but that's the way I coped. And even though a few years had passed, and his heart was relatively stable, the fear and unknown was still very much present.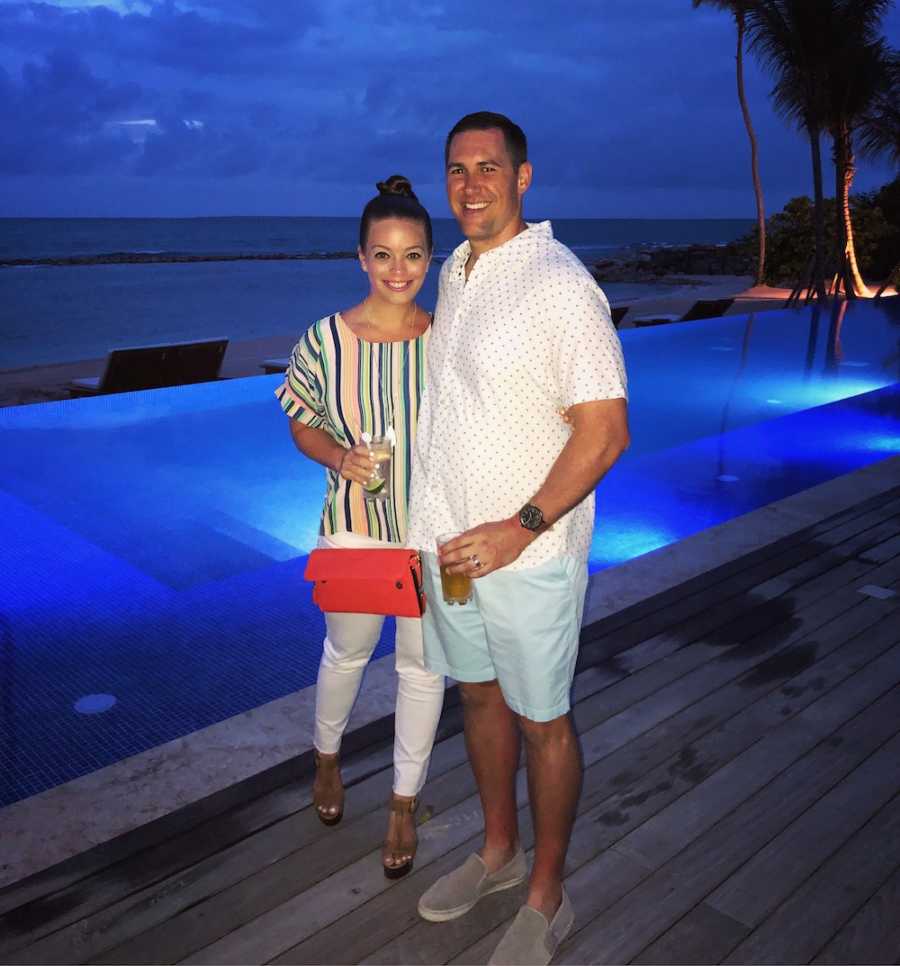 So, you can see why another trip brought more worry than excitement. By this point in our relationship, I felt like I was traveling with a stranger.
But in the Dominican—somewhere between the surf, and sun, and sipping fruity cocktails in a cabana chair—something shifted. I began to realize that I enjoyed the silences of our marriage. The space to sit with someone and not say a word. What a luxury. Maybe we'd gotten lost in raising kids and battling chronic illness, but that was situational. On that beach, in that moment, what remained was us. A different us—a hardened and softened us—but we were still together.
From the storm to the sunshine, we had survived.
The person you committed to in that chapel may morph over the years. They may become a pale comparison of the man or woman you once knew and thank goodness for that. Life gives us opportunities to let the old fall away and the good to stay. Then, if we're awake enough, we get to fall in love all over again. What an unplanned, much welcomed surprise.
Our life looks different than I expected. But who wants picket fences anyhow?
The only thing I needed, was a second chance to see my paradise."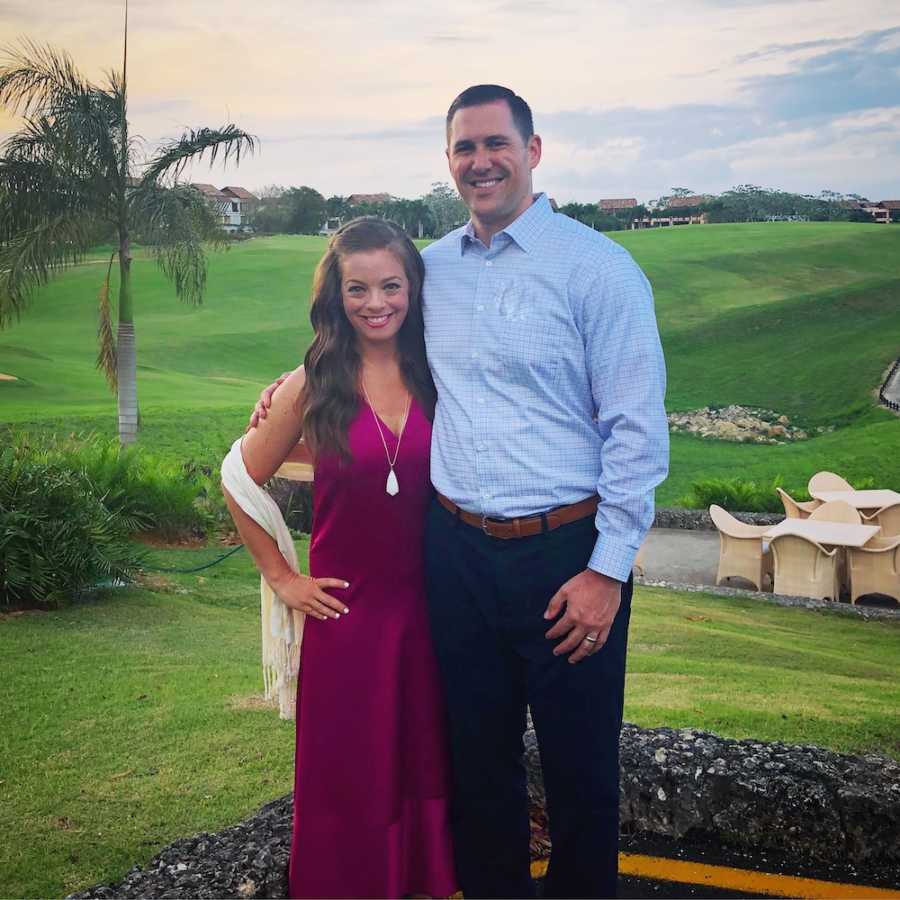 This story was submitted to Love What Matters by Stephanie Hanrahan. Follow Stephanie on Facebook here, Instagram here and visit her website here. Submit your own story here, and subscribe to our best stories in our free newsletter here.
Read more from Stephanie here: 
'That's when I heard the thud. The sound of a two-hundred-plus pound body hitting the nightstand next to our bed. A healthy, thirty-one-year old, former athlete doesn't just drop.'
'You have the perfect family.' That's what they saw. A life tied up in a pretty little bow. No one could've known what was happening behind closed doors.'
Provide beauty and strength for others. SHARE this story on Facebook with your friends and family.