"I had the perfect life, family, future, and career standing right in front me. At least for many years of my life, that's what I convinced my friends, family, and at worst myself. I used to Google ways of defense, expressions, and how to act in order to hide so many emotions I didn't want anyone to see or know about. I was too afraid for people to know the truth about me, to know I wasn't who they thought I was. To feel as if they knew the truth I wouldn't be accepted the same, to feel judged, or the thought of losing my friends I knew I couldn't bear. So after a while, I turned to be a puppet in my own mind, to push emotions so deep down that eventually I would erupt.
I learned to disguise myself, depending on where I was going or who I was with. I was born in the Bronx, New York. Anyone who is from New York City will gladly tell you it's the projects. New York is always known for the famous phrase, 'If you can make it here, you can make it anywhere.' That's exactly what my family did – found a way to make it no matter the hardships we had to go through. All my parents wanted was a better life for our family. They wanted us to be in better education programs, and didn't want us to get into trouble that could affect our future endeavors. Both my parents worked full time, and sometimes picked up a second shift just to make sure we were financially stable.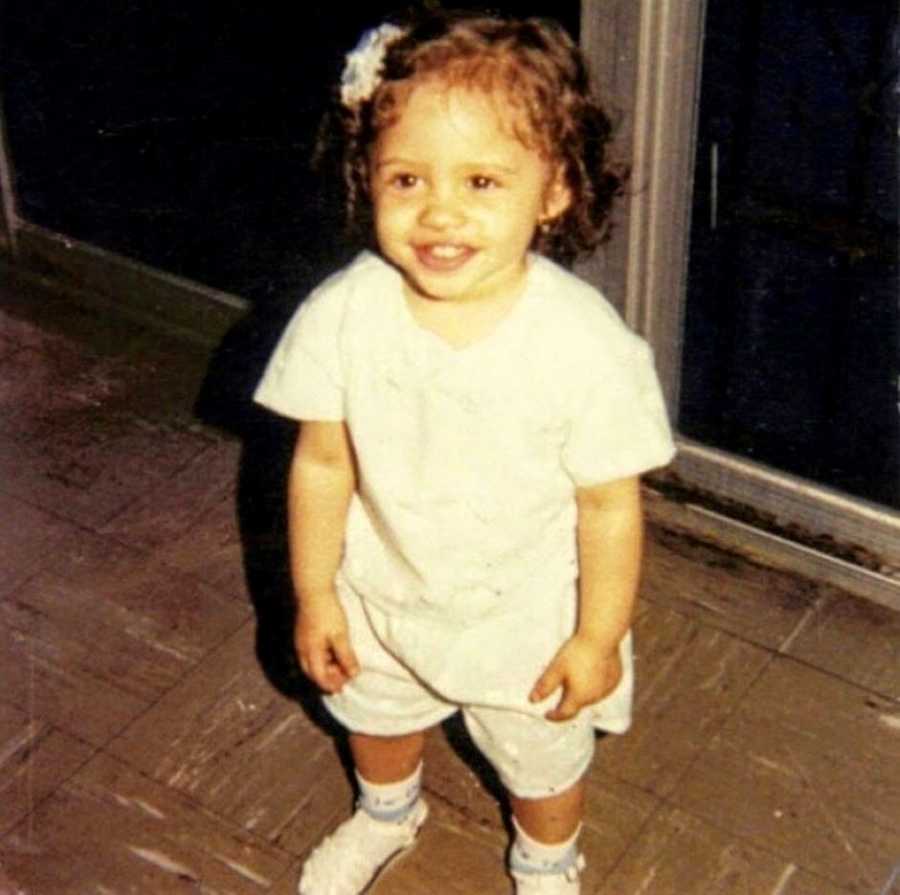 My grandmother raised me and my siblings; I'm sure if she was alive today, she would tell stories of us sneaking out, and how we were always finding a way to get into trouble. My grandmother was my angel, no matter what trouble I was. Even if I was wrong, my grandmother always had my back. I was a typical tomboy growing up; I enjoyed G.I Joe, cars, sports, etc. I was never really into the 'girl' thing; getting my make-up done, manicures/pedicures. I always wanted to play outside with the boys. When they left, I left. When they played basketball, I was putting on my basketball shoes calling out 'next' for the following game. I was always someone who was determined; when I wanted something, I never hesitated to open my mouth to ask or speak up. Growing up in New York is different. If you don't put yourself out there and show your hustle, no one will ever take you seriously. It's fast-paced, and if you don't keep up…you'll get passed up.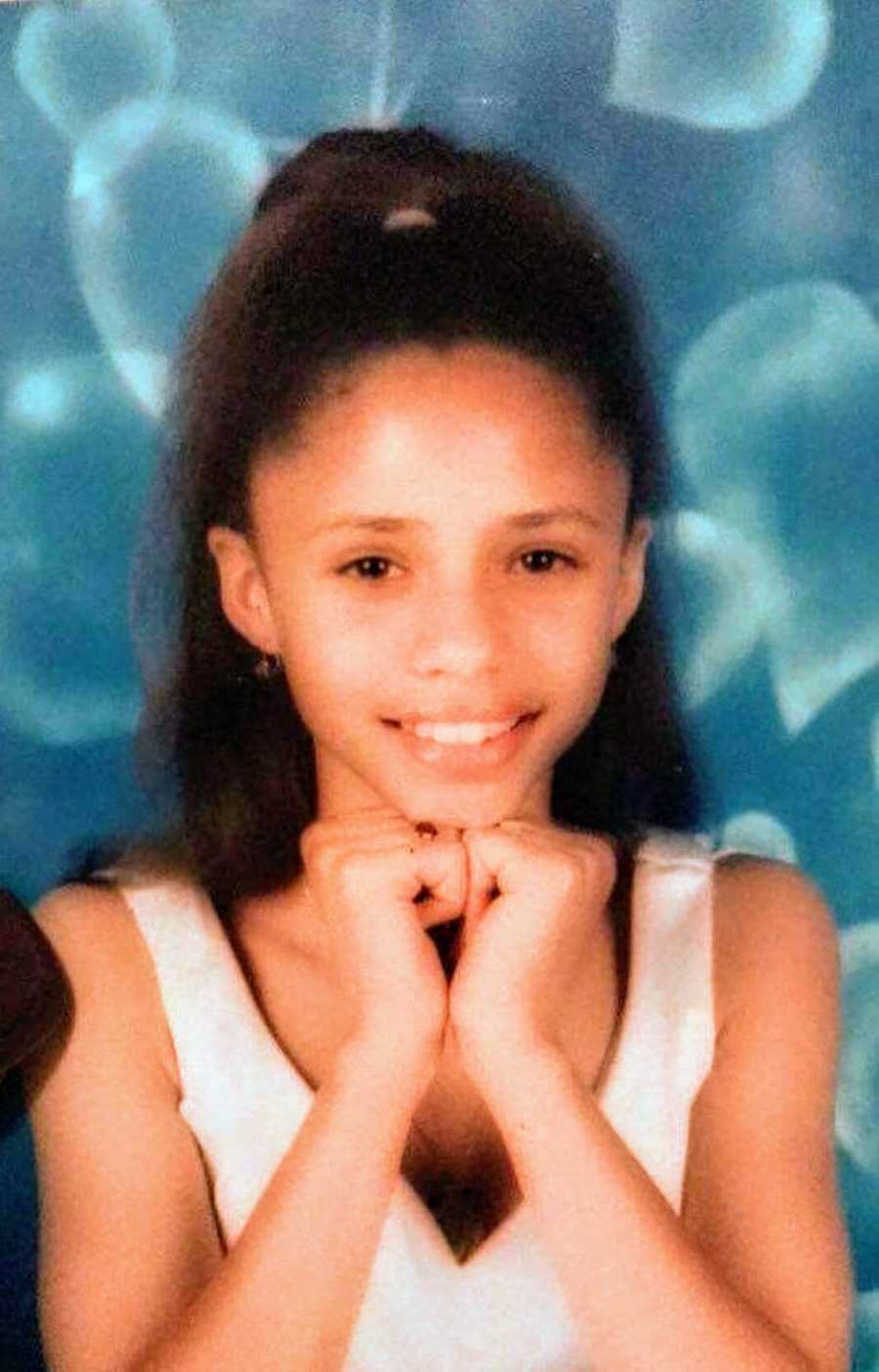 After my parents saved enough money to get out of New York, we moved to the great state of Texas. If anyone would have asked me at the time, I would have told you we moved into a mansion after leaving New York. But really we just moved into a regular two-story home in Houston, TX. Coming from New York City and moving into a two-story house, for me, was a mansion. I was young, so I didn't understand the difference. I just appreciated what I was walking into. After moving to Houston, life started moving even faster as I grew up. I started playing basketball in my middle school, which carried me to start playing in the YMCA, and AAU. As middle school came, I had a lot more friends because of playing ball, so I had countless sleepovers and parties I would attend with my friends. My parents would always let me host my friends, as my dad became one of my basketball coaches and trainers.
My dad would always volunteer to drive my AAU team around, and made sure he never missed a game. My mom made sure her voice was heard in the stands every game. I remember being the starting point guard, and anytime my coach decided to bench me my mom would yell, 'Put my daughter back in the game, you need her!' It's the small things you never appreciate when you're young. As we continued to establish ourselves, everyone knew who my mom and dad were. They were inseparable, at least that's what the picture painted. I thought things for my family were perfect in Houston, until I hit high school and my life changed.
My siblings and I are all two years apart. My brothers started to establish their own life and their own friends. My brothers started getting in trouble in school for fights, and legal issues arose. Of course, like any household, this made my parents fight, and we could always hear them. Until one day I actually saw my dad physically hit my mom, my life changed. I remember asking my mom about it, and she said I must have been dreaming – it wasn't true. Then I started to observe a pattern in my parents' behavior, and started to hear a lot more fighting. I was lost; do I tell my dad to stop? Do I try to defend my mom? I remember asking her again, but she told me I was too young to understand. And she was right, I didn't.
As I started to date and become interested in women, I never told anyone in family. I didn't want to be rejected in my home, especially knowing the abuse that was happening. I was too afraid of my father and what he would do to me after seeing what he was doing to my mother. I started to let abuse become 'okay' and 'normal.' My life was slowly becoming a wreck; I hung out with the wrong crowd, I started getting involved in things I had no business in. The women I started to date, I was seeing patterns of emotional abuse from myself. My mom started to see changes in my own behavior, and just as she lied to me, I lied to her.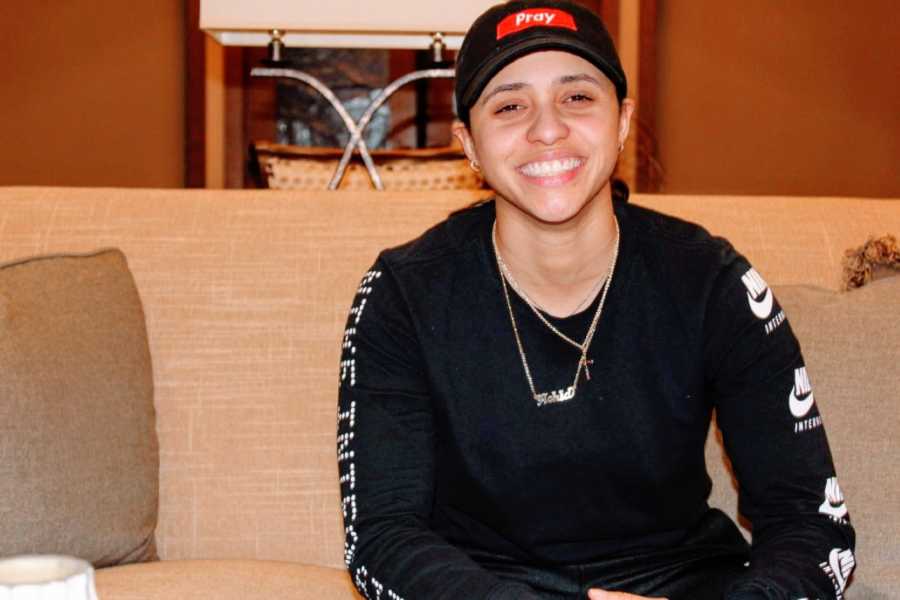 She found a diary between me and my girlfriend at the time, and clearly found out I was a lesbian. She broke down crying in my bedroom with confusion, sadness, and doubt in her abilities as a mother with the 'where did I go wrong' comments. My dad quickly rushed upstairs to see what was happening. While my mom cried, she told my dad, 'I think we have a gay daughter.' That was the day I was quickly rejected from my family. My dad didn't hesitate to tell me to leave, call me every name in the book, tell me I wasn't his daughter, and quickly started throwing away my 'boy clothes.' I remember him telling me I was weird, nasty, stupid, I wouldn't have any more friends. He took all my shirts, pants and shoes if he thought they were boy related. Everything I felt like would happen, did.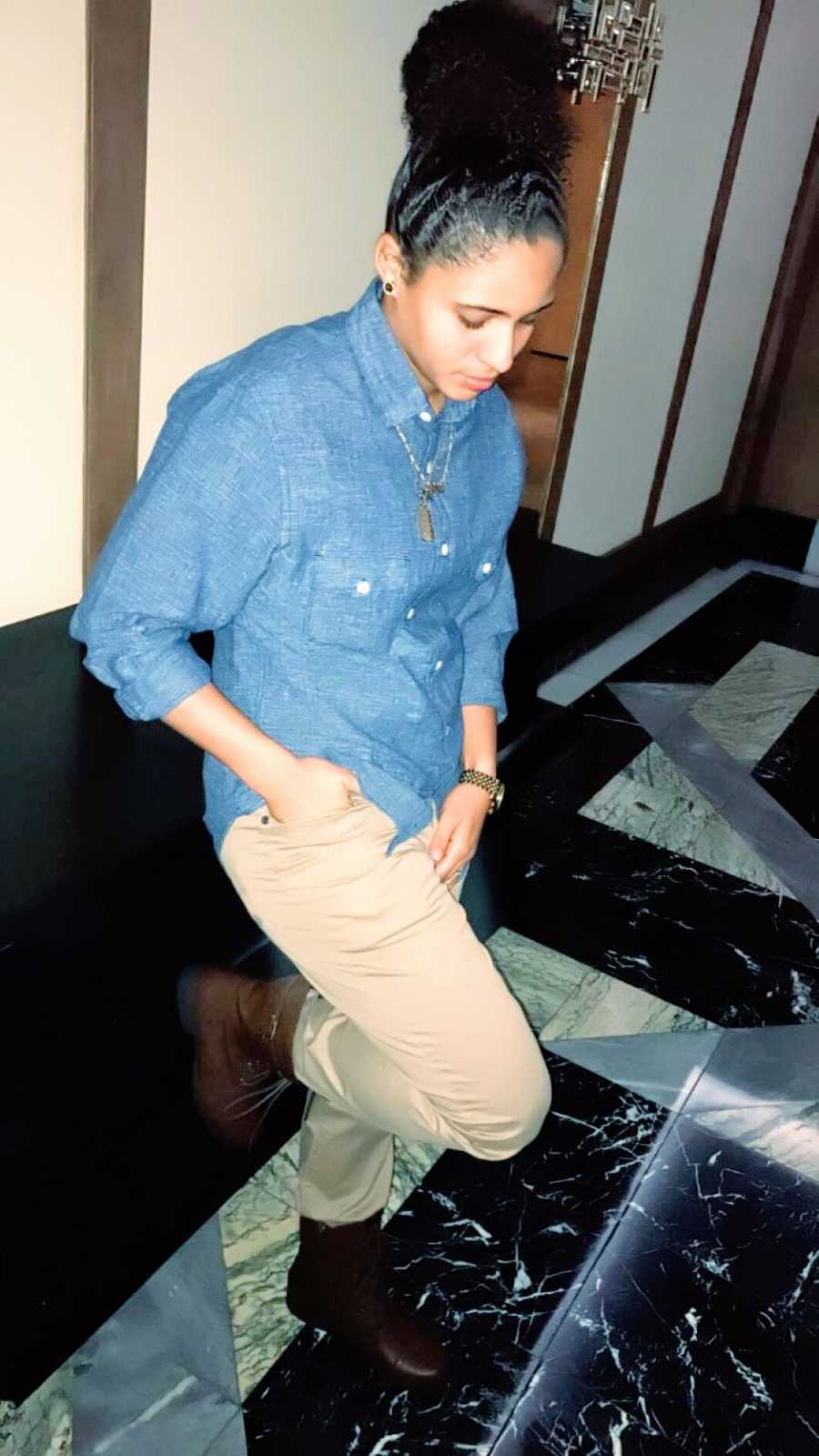 After leaving my house, I quickly felt the cloud of depression over my head. What do I do? Where do I go? Who is going to love me? Where am I going to live? I started finding commitment very hard, because I was always searching for an empty void I wanted to fill. When it was too deep I pushed away. When a girl got too close to my 'truth,' I buried it. I ran away from my problems, and anyone who loved me. Every time I felt like my life was on track, I was kicked back twice as hard. My depression got deeper after I was raped, twice. I hid everything I felt, and everything I was going through. I thought playing basketball would heal my mind and take away all the bad dreams and days. Playing basketball was my happy place, where I felt 'normal,' accepted, and fit in.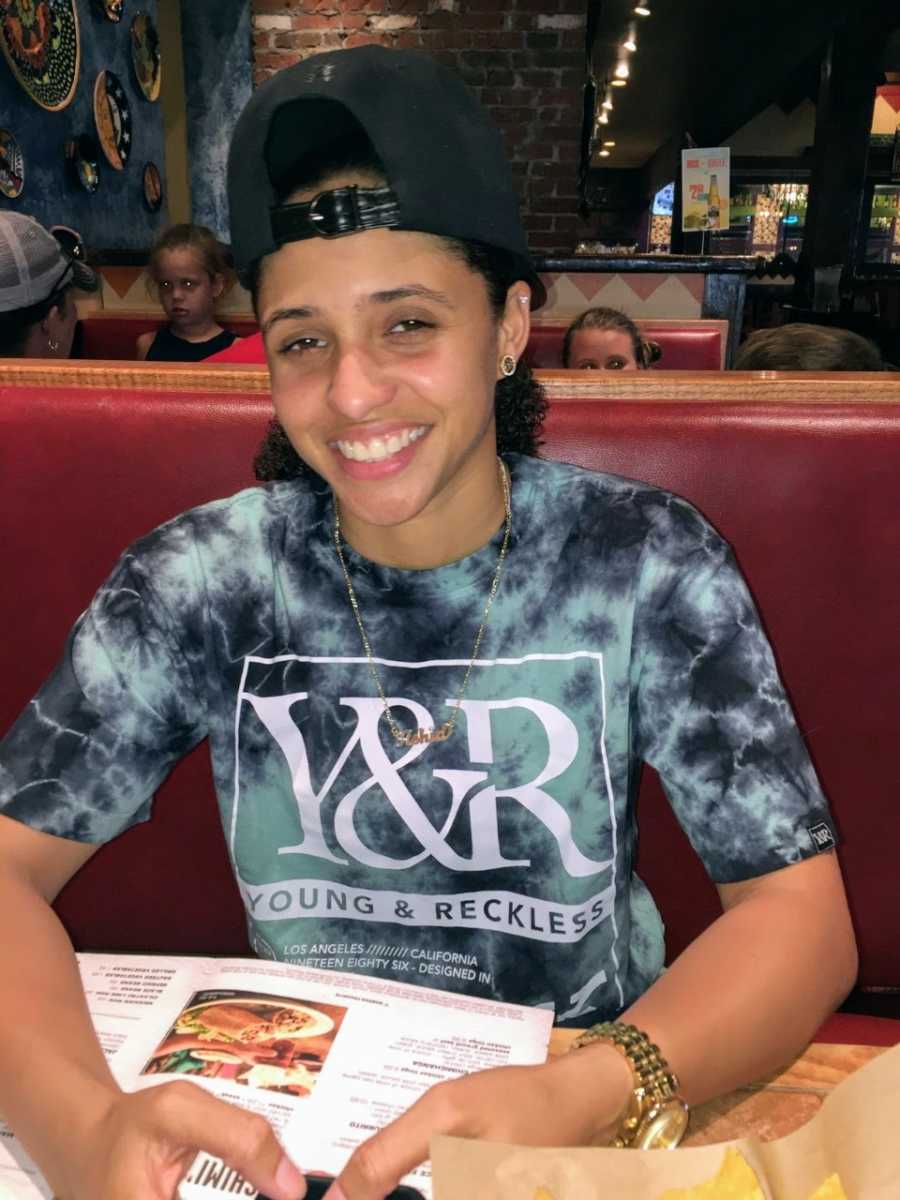 College is when I hit rock bottom. Although I played basketball, my internal struggles never failed to let me down, and I knew it was right there with me. Anxiety became my best friend, and depression never left my side. After the many struggles I never dealt with, my pain of hiding who I really was, all the people who I hurt with my selfish acts, I was ready to give up on life. But I couldn't tell anyone, I used my great acting skills to mask everything I was experiencing. I wasn't sleeping, eating, I couldn't focus in school. I almost failed out of college due to my grades being so low. I remember writing several notes to people I hurt, apologizing for the pain I caused. After self-medicating, I remember the girl I was dating came to my apartment after a text I sent her. She probably has no idea, but she actually saved my life that day. I felt like I had nothing left to live for.
The next day I opened up to one of my professors, who guided me in seeking help for what I was going through. I had to learn how to deal with my pain, and how to forgive myself for things I did in my past. I couldn't let go of the anger I had for my dad and how he treated my mom. I still had so many questions, but yet I was still fighting for acceptance. I came across a young girl in middle school who was in a juvenile detention center for selling drugs, vandalism, and assault against a family member. I was then asked to mentor her through a big sister program. When she was released, she wrote a letter explaining how I saved her life; it was the first time I felt like I had something to live for. I felt like my story, my pain, and my struggles allowed someone else to give life a second chance.
Soon, I decided to try different methods of how to deal with pain and healing. Although my platform was small, I took advantage of every opportunity given to me to help someone else. I started to help more people with similar situations, and them questioning their sexuality. I remember one of my best friends telling me I had a way with talking to people, and being an influence on their lives. I never saw it in that light, I just wanted to help people feel empowered and save their own life. Allowing people to understand resilience, and healing from traumatic situations. At that moment, I felt like I had something to give back to a community, and to people who were experiencing the same struggles. For individuals who were victims of sexual assault and rape. I had a reason to fight and go harder in life.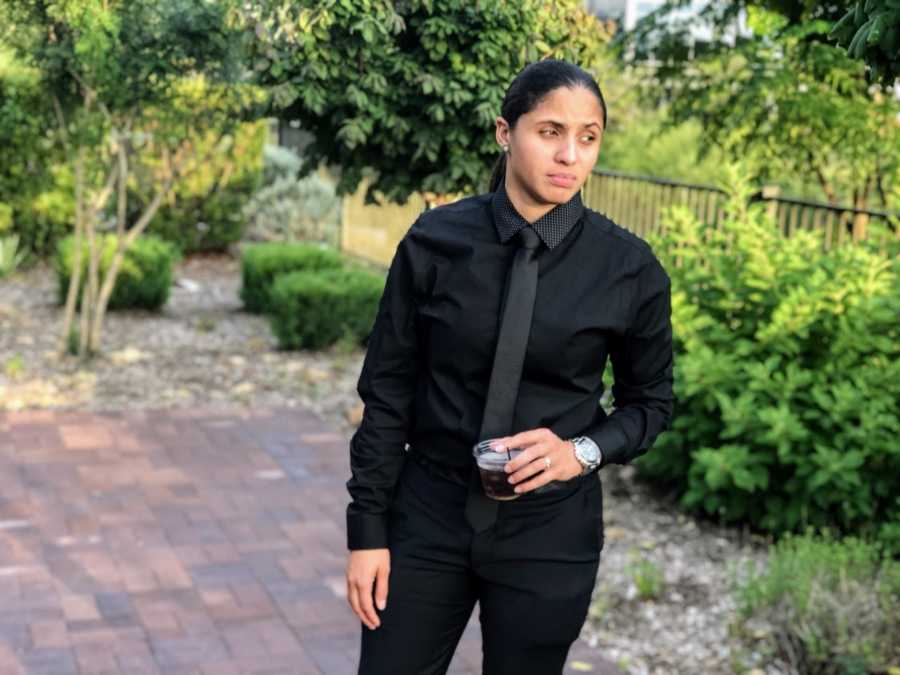 Giving up meant all the healing I overcame was for nothing. My life wasn't meaningless anymore; the strength I built to speak about my journey gave individuals faith. My pain molded me into who I am today. I've always told myself, 'With pain comes strength.' Any moment I've doubted myself, I've looked in the mirror to see all the shackles I've been able to break. All the failing moments I've still been able to survive and stand on my own. I didn't come this far to stop fighting. I had the determination to do something with myself to help others.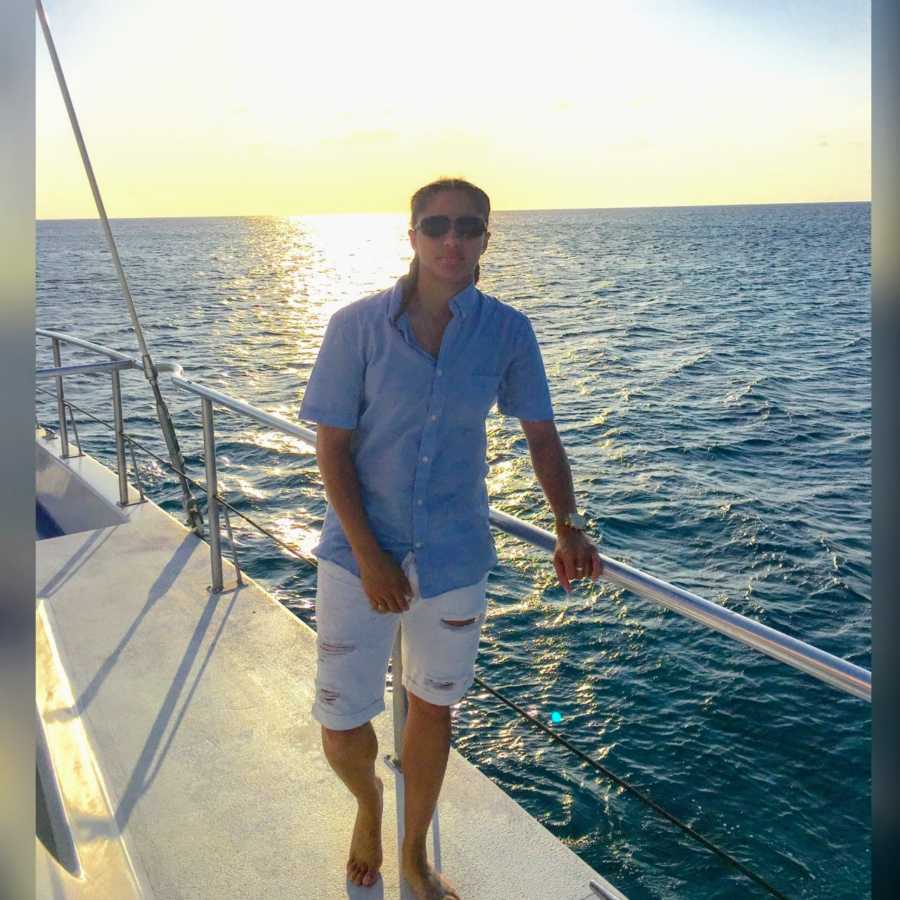 After meeting my wife back in 2015, she quickly became my best friend. Any time I doubted myself, she was quick to step in. She turned bad days into great days, and negatives into positives. We got married in 2019 and after being together for 4 years, we had a successful cycle of IUI, and she gave birth to our handsome son. My chapter of life continues to grow, and now I have my own child I can pass wisdom to. Life just isn't about me anymore."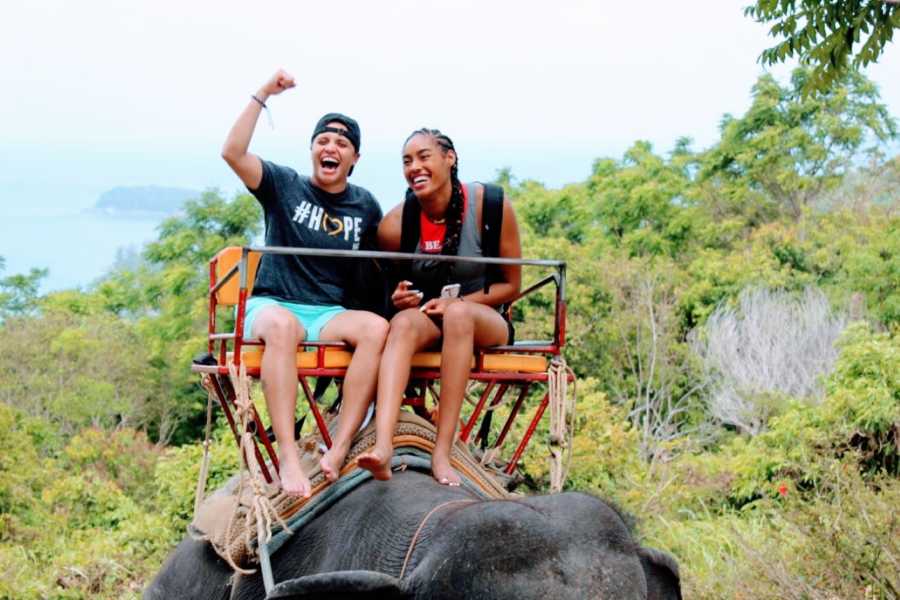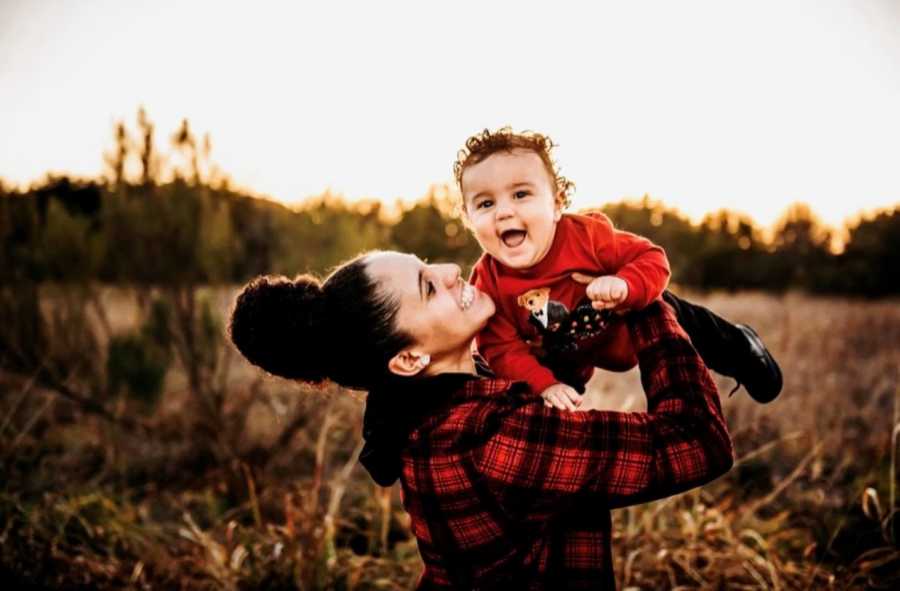 This story was submitted to Love What Matters by Jay Roy of Austin, TX. Follow her on Instagram. Submit your own story here, and be sure to subscribe to our free email newsletter for our best stories, and YouTube for our best videos.
Read more stories like this here:
'Did you not get my letter? Your dad's been dead 7 months. He killed himself.' Imagine being told that over the phone.': Woman endures years of trauma, meets 'saving grace' who saved her life
'We hid under the guise of 'best friends.' Suspicious, my roommates logged onto my Facebook. They exposed our romantic messages to mutual friends and strangers.': LGBTQ+ woman details brave 'coming out' journey
'She's so beautiful.' 'Yeah, RIGHT. She's Christian! You don't have a chance.': LGBTQ couple thrives despite hate, claim 'love is so much stronger than words'
'Kids, will you follow me up the stairs?' We walked into his bedroom. I knew something was wrong. 'Where is Mommy? What happened?': HIV warrior details journey with grief, trauma
Do you know someone who could benefit from reading this? SHARE this story on Facebook with family and friends.