"I was that crazy new mom who would constantly read to her infant, hoping that someday he too would love reading just as much as I did. I spent vast amounts of time with a book in hand, showing my son the large colorful pictures. He would sit in his bouncy chair or lay down on my lap and just listen to my voice.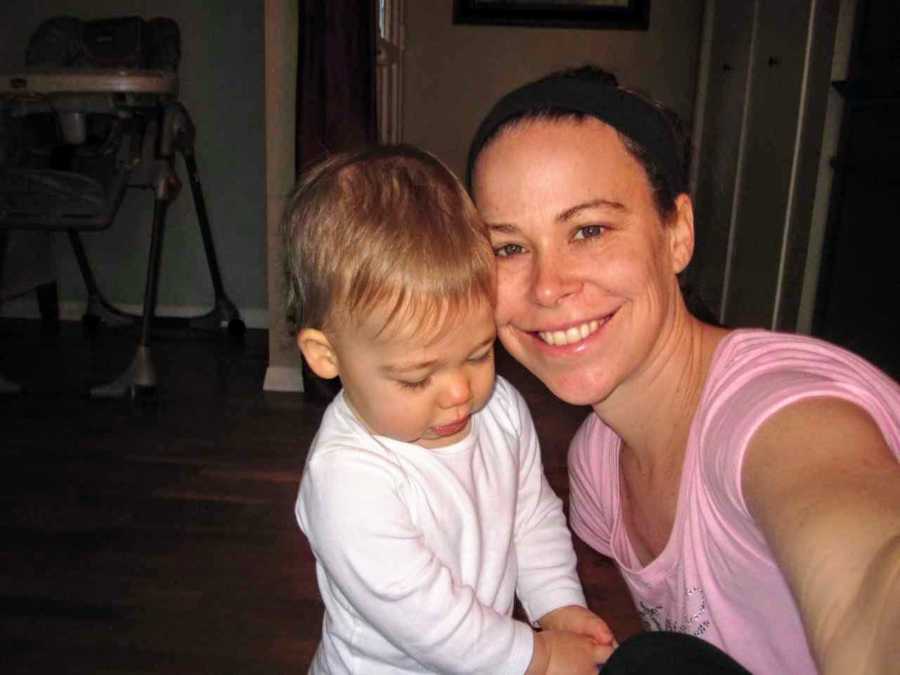 As he grew older, he loved listening to the stories and would follow along, using my finger to point to the words. Before bedtime, he always demanded I read three books, never just one or two. If I ever tried to skip reading for the night, he would be especially upset. He adored books and all of our time spent together reading.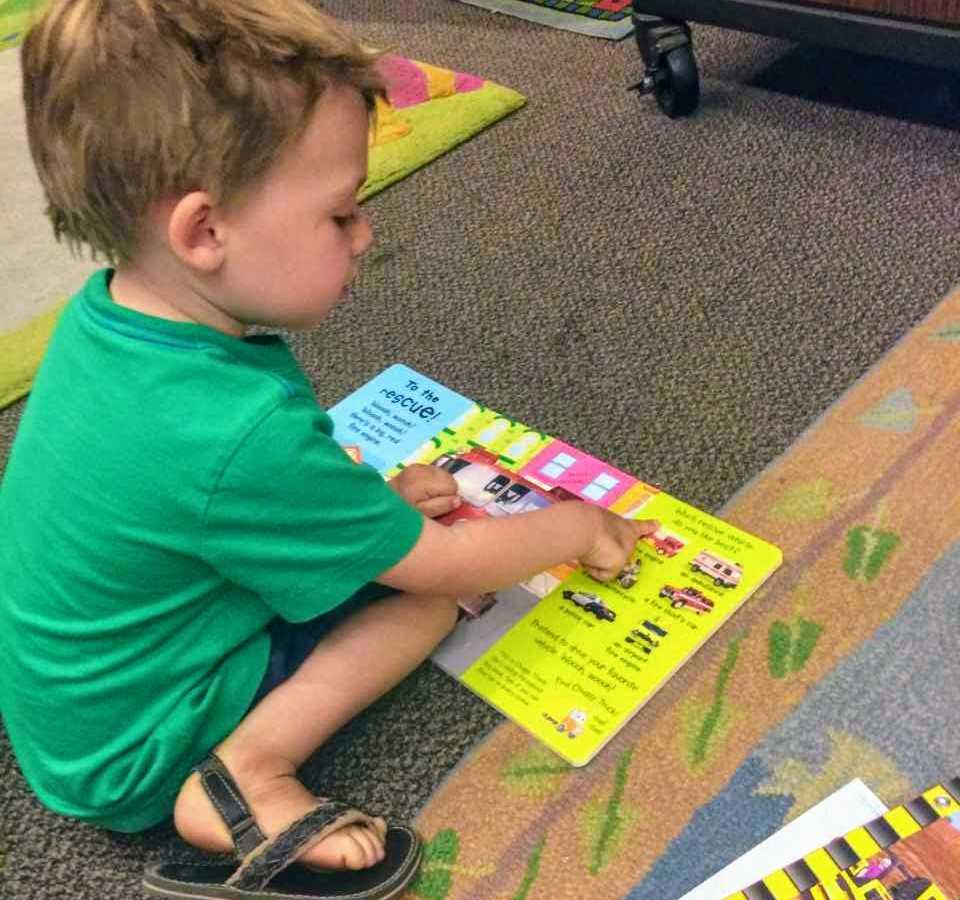 I never thought that books would become a problem for my son and I.
A few years later, when my son was seven years old and in first grade, a troubling situation arose that would change our world. I arrived at his school for the quarterly parent teacher conference. I wasn't sure what to expect, but I assumed everything would be all good because I hadn't heard from his teacher in nearly two months. But during that meeting, I found out that things were very wrong.
His teacher reached out and handed me a big stack of unfinished classwork. On the wall of the classroom was a neat display of the students' recent essays, every student but my son. 'He is not working and he sits in class all day long and daydreams,' the teacher said. Different waves of emotions rolled through me.
She asked, 'Do you have any ideas on what we can do to help him here in class?' I was quite horrified as I felt she should know better than me. I was still in shock and didn't know what to say. I walked out of the meeting in tears. This was the beginning of an ongoing struggle for our family.
Why was he not able to get his work done? He was such a good kid. He had a great heart and no known social issues. I lost faith in the teacher and decided to go up the chain of command. The principal met with us and suggested we get him tested for a learning disability. It was a private school, but she recommended testing through the school district so that we could use free resources and avoid any fees.
Soon after, we met with a panel of specialists. His teacher did not show up for the meeting, which was quite disappointing. The specialists felt our son was fine and there was not enough evidence to prove he needed to be tested. We felt good leaving the meeting, and presumed his teacher was simply not doing enough for him. But we were wrong.
When a private doctor pushed to get him tested, we got the news. After two days of observing our son, she diagnosed him with Dyslexia. I was relieved to hear this answer but couldn't help but think, 'How do we help him?' My mind flooded with questions. What does it mean to have dyslexia? Is it just when someone reads and writes letters and numbers backwards or is there more to it?
We immediately sought help through the resource center at his school. I sat down with my son and talked to him. 'You are going to receive extra help with your reading and writing,' I said. He was quite happy. 'The other kids at school were starting to notice.'
He told me that one day, when picking out a chapter book, a classmate came up to him and said, 'You can't read chapter books. Don't even try.' I was so happy he felt comfortable enough to tell me this. Another child told him, 'What takes you an hour to do, only takes me five minutes.' I used this time to remind my son that each person has something they are good at and things they are not great at too. I explained that other people can be mean because maybe they are hurting inside too.
'Bring home some books to read and we can read them together,' I reassured him. The resource teacher even encouraged us to read together by splitting up the paragraphs. We had nights where we acted out silly books and some when we read about adventures, assigning certain characters to ourselves. Other nights, he was too tired to read and I allowed him the night off. Instead, I or his father read to him, just like when he was very young.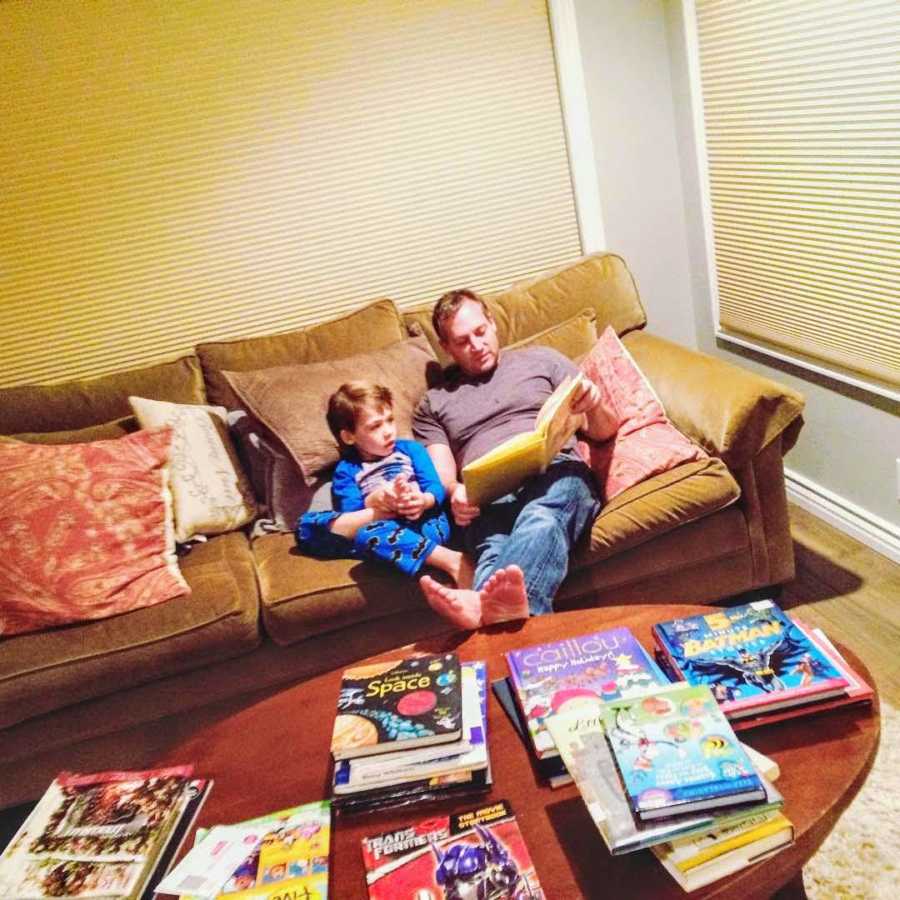 I would even read novels to him before bed. He would fall asleep to his favorite historical fiction novels. He was able to keep up and, afterwards, we would always discuss them. I know he wants to be able to read so very badly. It hurts deep inside to see him struggle and not want to try some days when he grows too frustrated. I watch as he tries to write, yet his letters are backwards and the writing is choppy and difficult to read.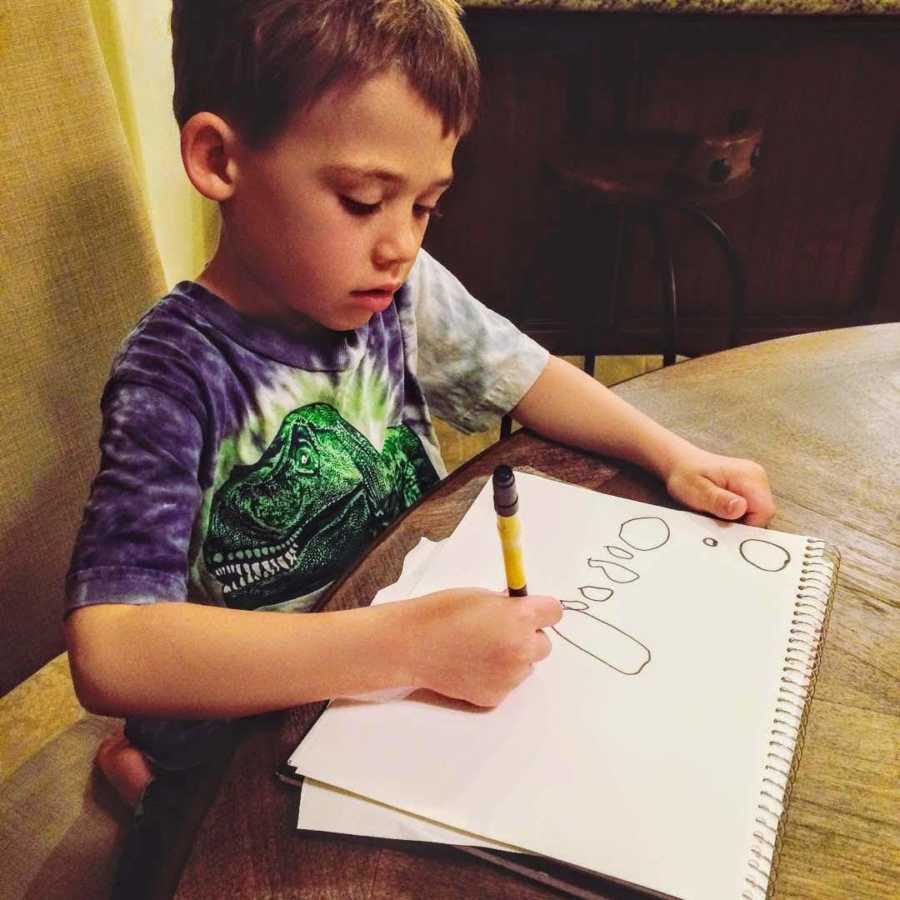 He would sit sometimes and refuse to do his homework, making excuses. 'Mommy, I need a break,' he'd say. Or, 'The teacher told me I don't have to do it right away.' But I always knew the real reason. It was too hard for him and he didn't want to do something he felt he couldn't do. I felt helpless, but I knew I needed to keep him moving forward. So, I decided to tell him about my own personal struggles.
When he was younger, I was diagnosed with breast cancer. I reminded him that for the past several years, I had undergone multiple chemotherapy regimens, surgeries, radiation treatments, and medicines. I told him that if I had grown discouraged and stopped trying, it would have left me in a far worse situation. I told him I felt compelled to prove my cancer wrong and to get up on the days I felt my worst. If it meant five more minutes of spending time with my family, I did it.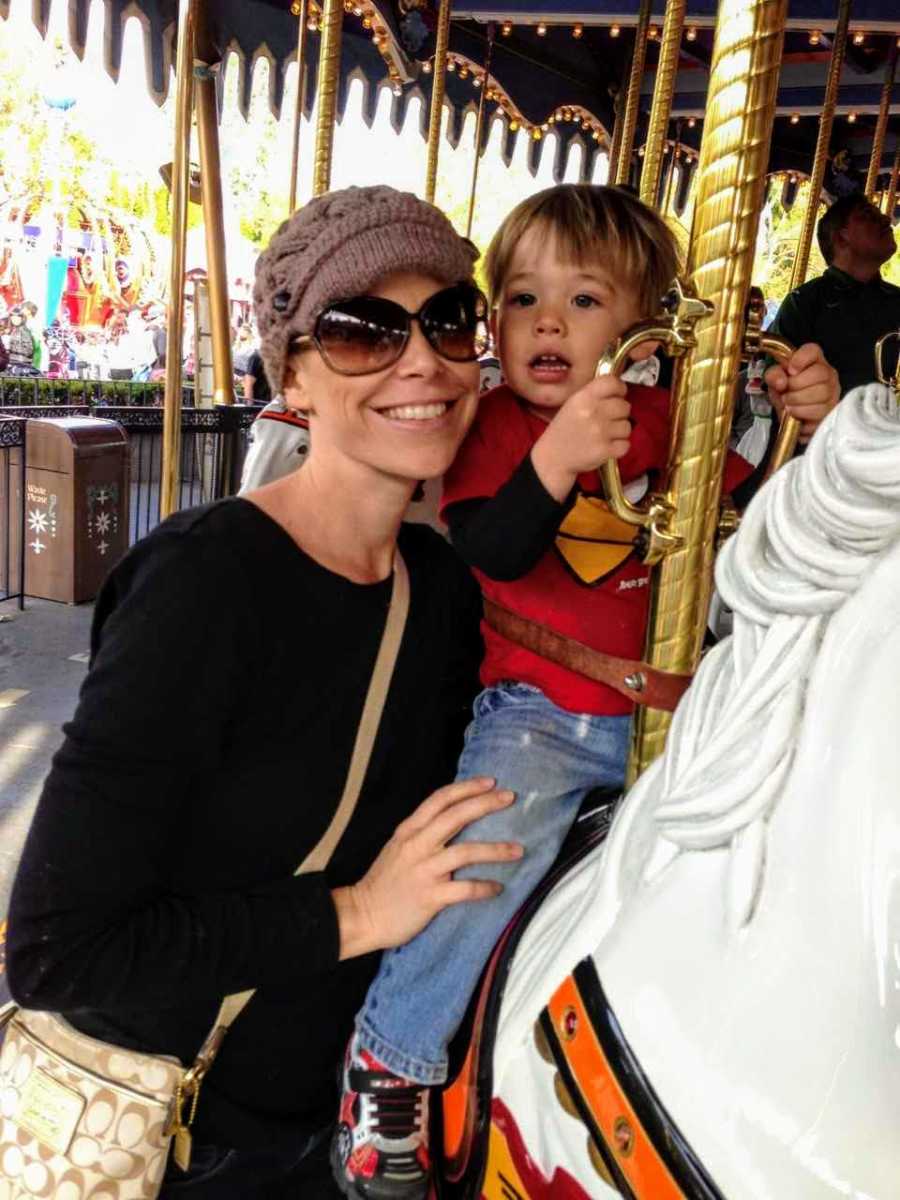 I asked him to try, try, try his best on each day. 'You do not have to stress yourself out with working too hard but resist the urge to feel as if you will never be able to read and write. You can do anything.' He listens to me when I give him these pep talks and I see the wheels turning in his head. I know he wants to keep trying.
Someday, I hope that he will pick up a book at his leisure. I want him to be so compelled that I have to drag him away from the page in order to feed him and get him ready for school. I hope, one day, he will enjoy writing so much that he uses it to his advantage, telling the stories he verbalizes so well.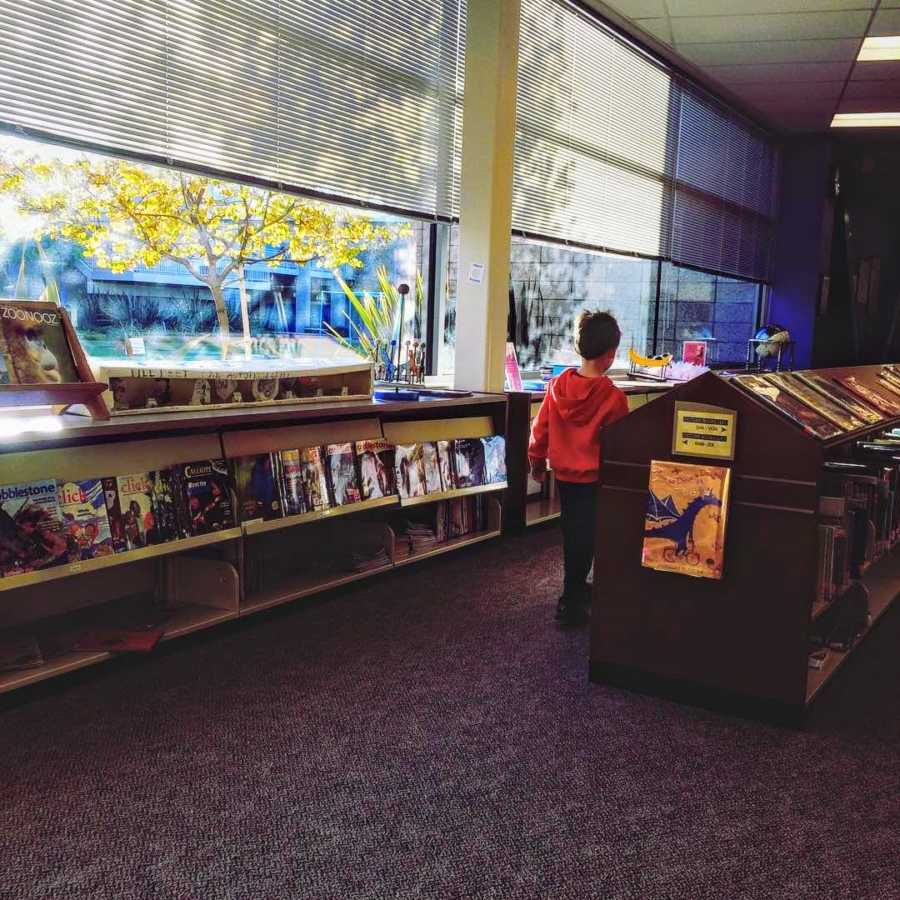 Today, things are different. We are still having issues with his reading and writing, but his teacher is very caring and encouraging. My little boy continues to try so hard every day.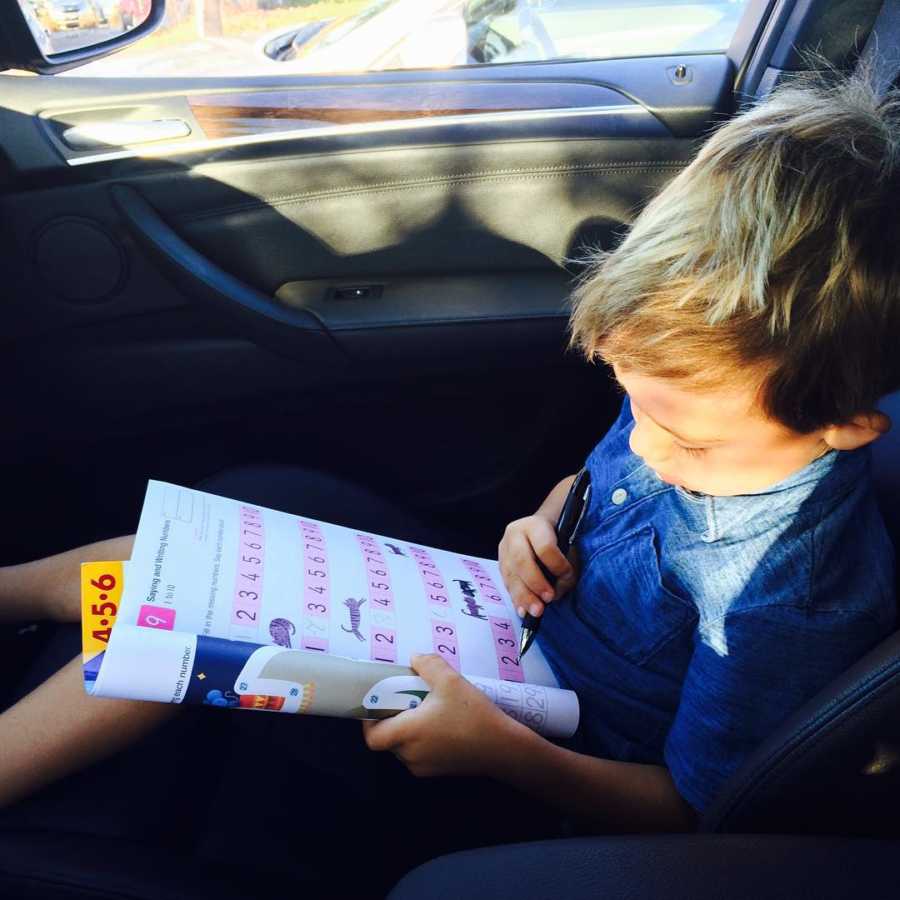 We decided to move him to a public school for his 3rd year, where there are unlimited resources when it comes to learning disabilities. I am currently working on having him tested in our home school district so we can transfer him to an even better school next year.
When I went to my second meeting with the new district, I was quite impressed. This time around, his new teacher attended the meeting. The specialists analyzed my son's scores. They were blown away with his advanced verbal skills but got to work with setting up observations and tests regarding his reading and writing skills. Although still quite unsure of what the future holds, I left the meeting that day feeling empowered.
Will the new school have the right resources for him? Will he get all the resources necessary so he might be able to read? Will he make good friends who are good influences? As a mom, I have only so much say in his entire life span. I can direct him right now and give him the right tools, but he will be heading out into the world years from now. Will he be able to walk out the door of our home with confidence?
If cancer has taught me anything, it's to let things go… just a little bit. It will all work out. We need to ignore the entire picture and just take things day by day. I have often found that what we worry about the most won't even happen. As for now, my son is quite happy. He may not have all the tools yet, but with the dedication and hard work he will get there soon.
Tonight, he brought in three books to the bedroom. Just like when he was one year old, he asked me to read each one. We read about a dog from Nepal and he told me he wants to help rescue lost dogs every Wednesday night. I told him we can do that if he wants to try.
The next book was about the first man on the moon. My son said to me, 'I will be the first man on Mars.' He smiled. I replied, 'Go for it my little guy. You can do anything. And I will always be cheering you on,' I know that's all he needs to succeed."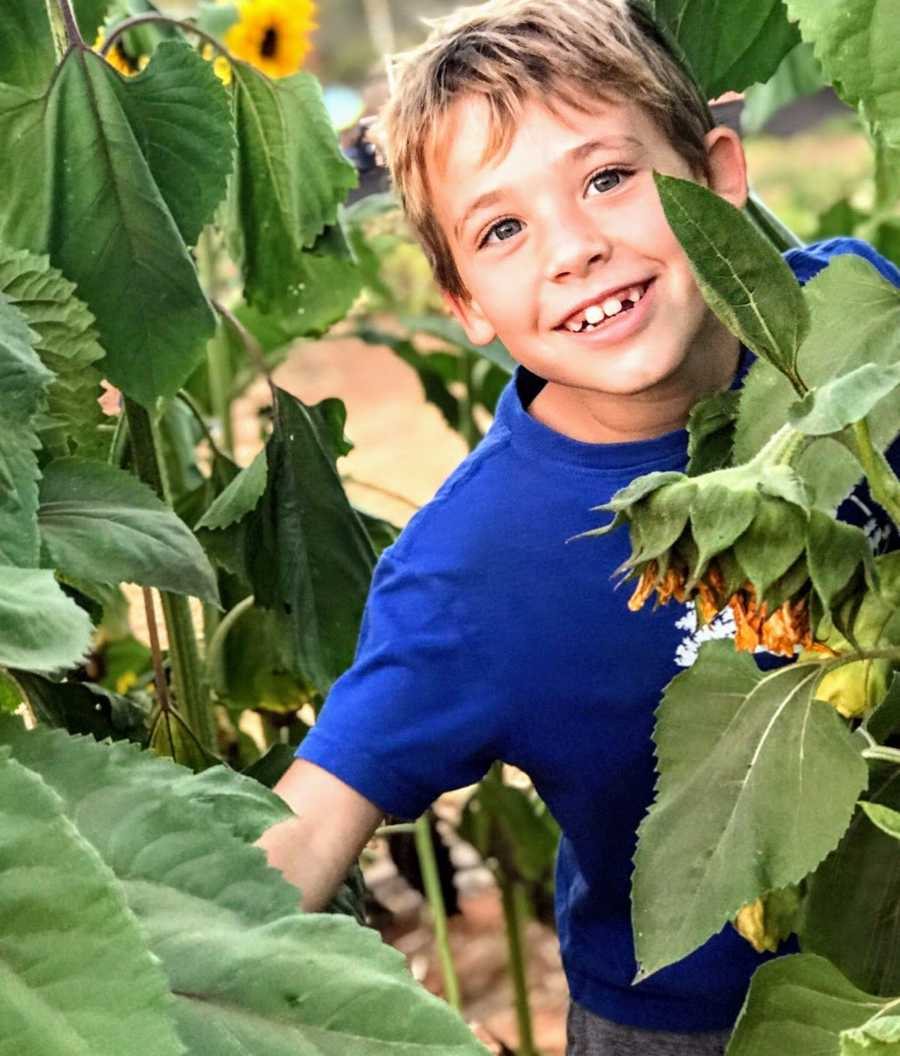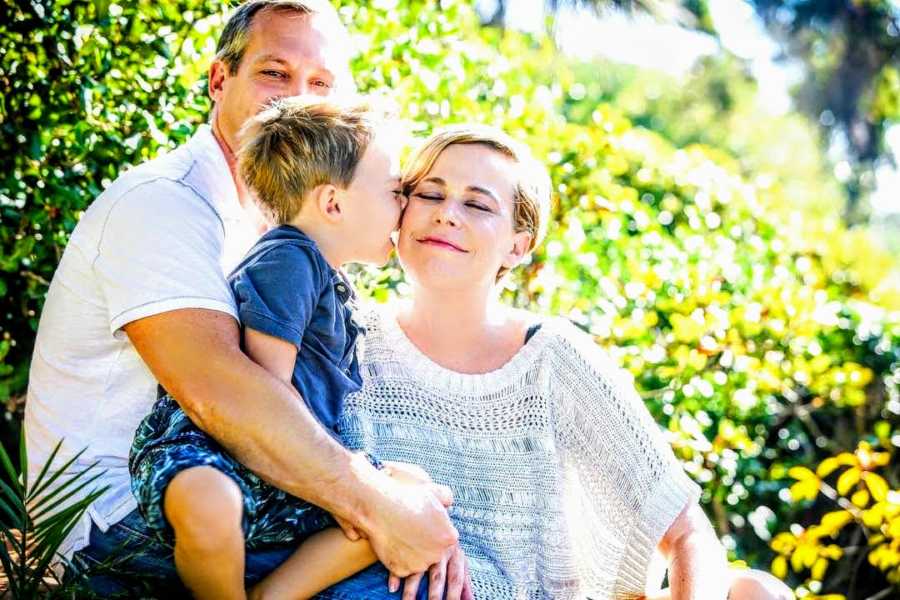 This story was submitted to Love What Matters by Dana Dinerman of San Diego, California. You can follow her journey on Instagram here. Do you have a similar experience? Submit your own story here, and be sure to subscribe to our free email newsletter for our best stories.
Provide hope for someone struggling. SHARE this story on Facebook with friends and family.