"You know that moment when you're sound asleep at 2:30 a.m. and suddenly there's knocking on your bedroom door? Your heart jumps. Your brain is foggy but you're quickly trying to figure out what's wrong or who had a nightmare or who didn't make it to the bathroom in time. You're tangled in your sheets, trying to kick them off as the pounding gets louder as you clutch your chest making sure you're not having a heart attack. In one leap, you're out of bed and at the door, pulling it open while you draw in a huge breath, pushing your hair out of your face and spitting it out of your mouth. Both your children are standing there, both upset, both on the verge of tears when one announces, 'He smacked me.'
'She's using too much toilet paper.'
I check for blood or any bruising. Nothing. 'It's 2:30 in the morning.' I firmly reminded them.
'You don't care that he smacked me, do you?'
Nope, not really. Not at 2:30 in the morning. Not unless you have something to show for it.
'Well, are you using too much toilet paper?'
Even though the hallway was dark, I could see the look of disgust on my teenager's face as she rolled her pretty eyes and stomped away down the hall. I addressed my son.
'Touch her again and I will take away all the toilet paper in the house. And, I'll give away your dog.' Because threats are ridiculous when you're sleep deprived.
'She's gone through a roll in like two days,' he protests.
I threw him a look, you know, the one mom's have when they've had enough. That look that alerts them that they suddenly understand why some animals eat their young.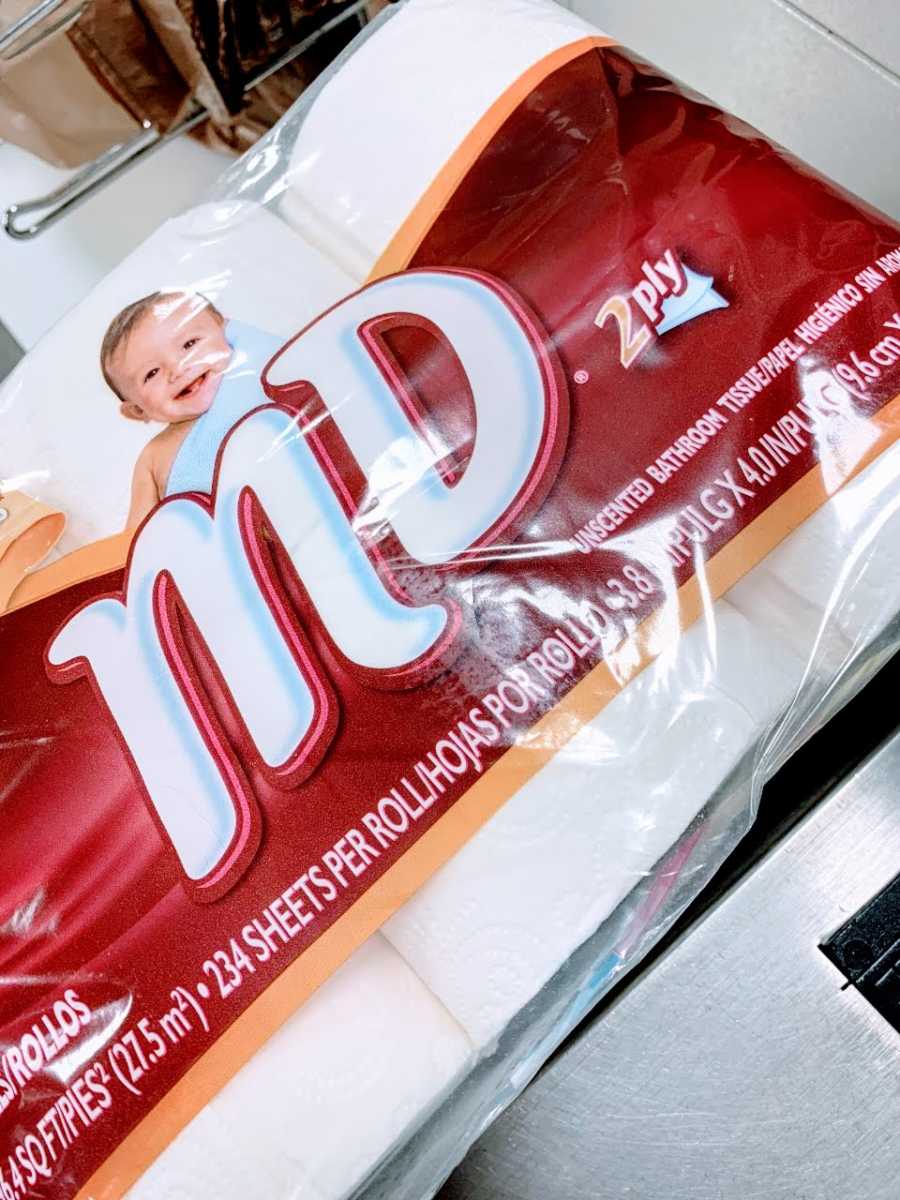 'You've got to be kidding me,' I mumbled under my breath as I plodded bare-footed down the hall in nothing more than a tank-top secretly hoping that the sight would cause him to run screaming back to his room. I flung open the garage door and made my way to my secret stash of the priceless wood pulp hidden in the trunk of my car. I paused for a minute trying to decide if I should give him on ply or two and quickly decided on the double roll, so I didn't have to talk to him again in the next week. Because, as we all know, he can make it last.
I threw it to him like a football and told him it was his 'very own' and he should probably guard it with his life. He turned on his heels and caught up to my daughter, apologizing like he should. By the time they hit the bottom of the stairs they were best friends again making plans for whatever new recipe they were going to try to make the next day because suddenly everybody in my town is learning how to bake and are doing jigsaw puzzles.
Ah, quarantine. Isolation – that, in my house, is not isolation at all, at least not in the true sense of the word. I find myself looking around asking the same questions over and over. Do all these people really live here? Are fake eyelashes really an essential item? Wait, we have fish? When did we get fish? I am trying to figure out how I can self-isolate in my closet, but they keep finding me.
I have one of those 'essential jobs,' so I do still get to go to work but every time I come home, they're there. Talking. Moving. Talking some more. It's exhausting. I've forgotten what it's like to have all five of the people who live in my house there at the same time, all the time. All-the-time. It's like being at Costco when they announce they have Lysol wipes. So-many-people.
So, I've resorted to making up new rules to live in my house based on what's happening at the current time as things come up. What are they? I'm glad you asked.
1. No, I'm not telling you where the TP is.
2. No, we don't need to fatten up the dogs.
3. Emergency food is emergency food. Go find your own can of beans.
4. There's no social distancing when it comes to chores.
5. Take the permanent marker we're using to write on who's water bottle is who's and I'll actually quarantine you to your room. And tell you the government said so.
6. Yes, hoarding wine is absolutely necessary.
7. It is actually appropriate when one of you makes the announcement 'I gotta poop' that everybody texts you to remind you, 'Five squares.'
8. In saying that, don't ever wake me up again at 230 a.m. to tell me your sister used more than five squares.
9. Don't run power tools at midnight. If the neighbors don't kill you for food, they will for that.
10. Yes, it's a peri bottle. I'll explain later.
Oh yes, quarantine. Of course, I know the importance of it, and why we're doing it, but I can't help but make fun of the beautiful chaos that goes on in my house anyway. But, please, please tell me I am not alone. Show all those wonderful moms and dads out there that there's ridiculousness in your house, too between homeschooling and cabin fever.
What are YOUR new quarantine rules?"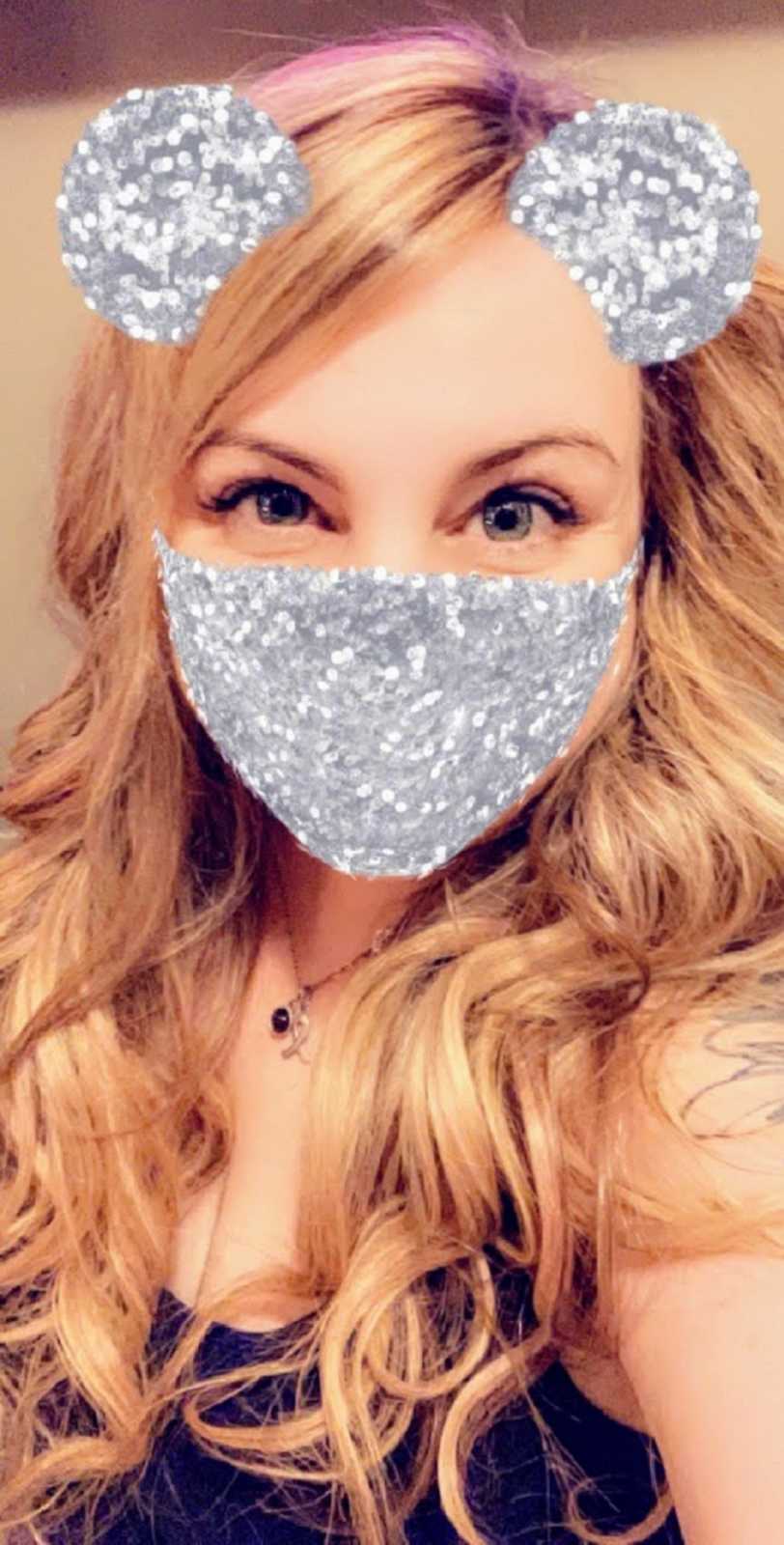 This story was submitted to Love What Matters by Diana Register of Meridian, Idaho. Her books "Grief Life" and "Grief & Glitter" are available in print and on kindle. You can find more of her books here, and her podcast here. Connect with Diana on her author Facebook page, and Instagram.
Read more from Diana:
'An older gentleman stopped us and asked, 'Do you know how to make a cheese sandwich?' He was veteran, and he didn't know how to cook.': Woman urges 'don't forget the Marks in the world who need you to say hello'
'My child started hiding canned foods in the garage. 'I wanted to make sure we had enough, mom.' I realized then that they were panicking, because I was.': Mom urges for a calm in the storm, 'Take a breath, your kids are watching'
Do you know someone who could benefit from reading this? SHARE this story on Facebook with family and friends.