"We strongly believe in the power of spreading love, kindness, and positivity through our campus. This idea has been in the works for several weeks, but now feels even a little more powerful after last week's horrific events in Parkland, Florida.
Our campus theme this year is 'Happiness,' inspired by Dr. Shawn Achor's book, 'The Happiness Advantage,' and we're needing that now more than ever. We feel that our children are privy to too much negativity in their lives via social media and television, and we had a very special group of parents step forward to complete this project and add a piece of daily positive encouragement for our students.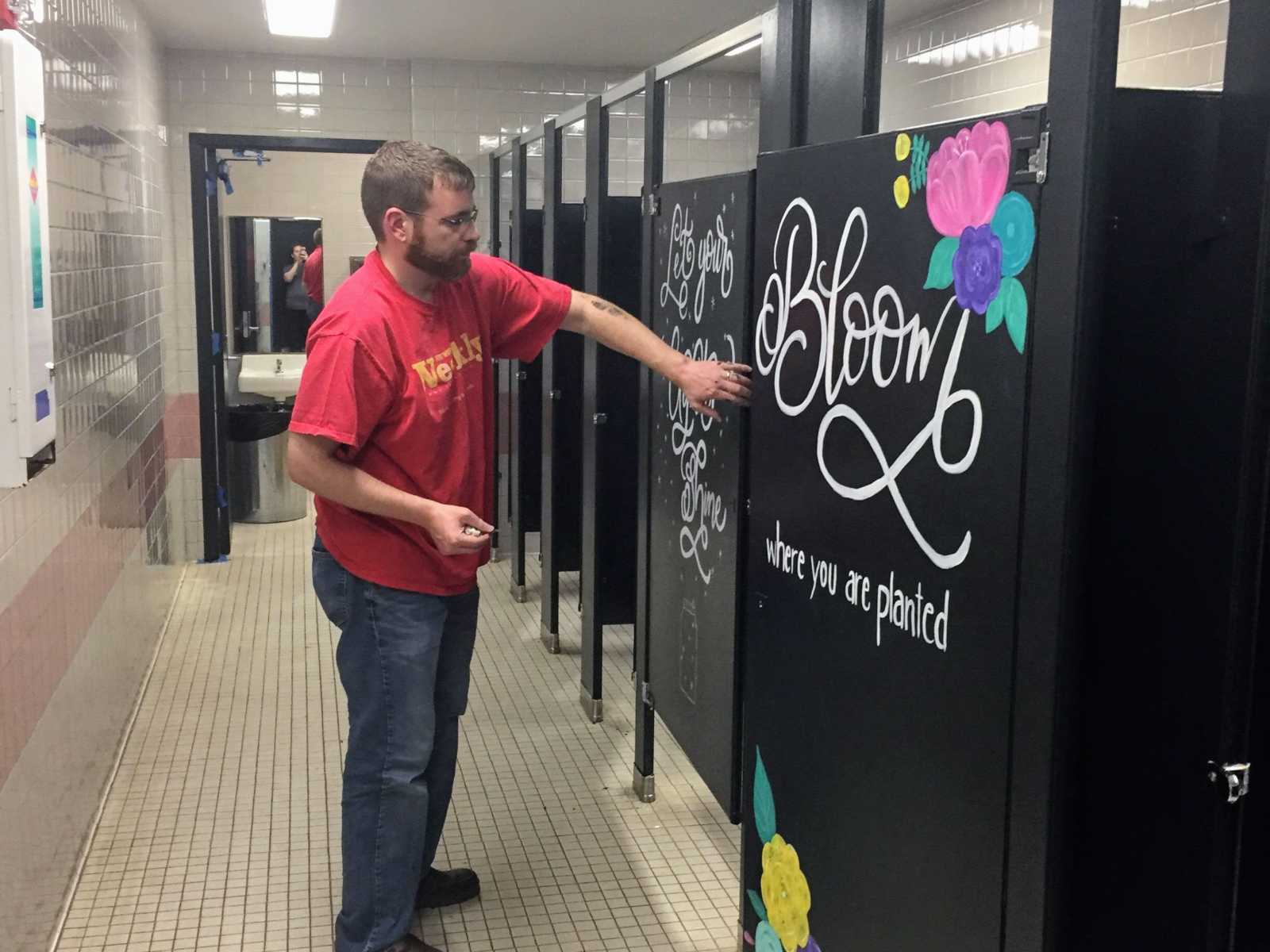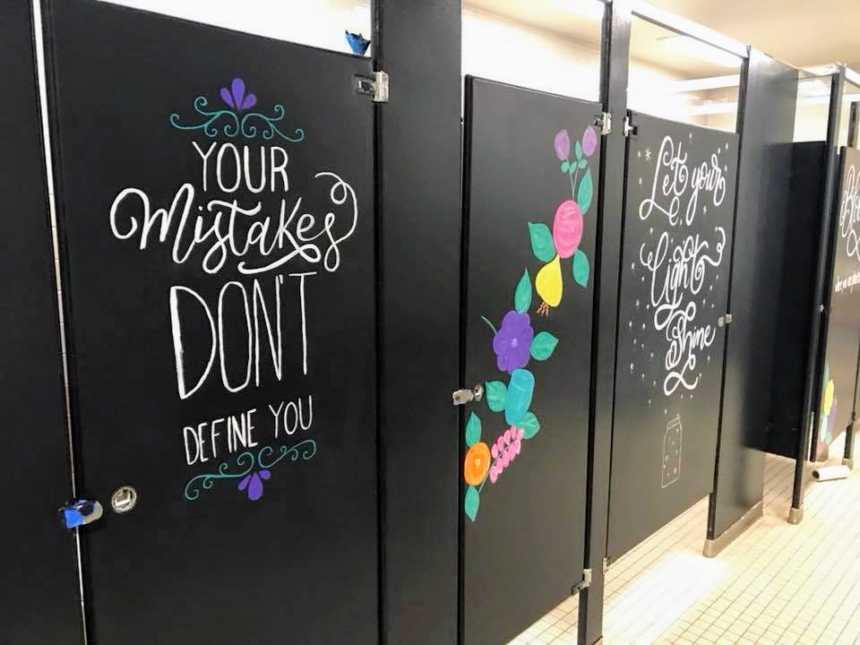 A group of 5th grade moms started this idea a few weeks ago, as a way to encourage more positivity around the campus. These parents worked for 37 hours over the weekend!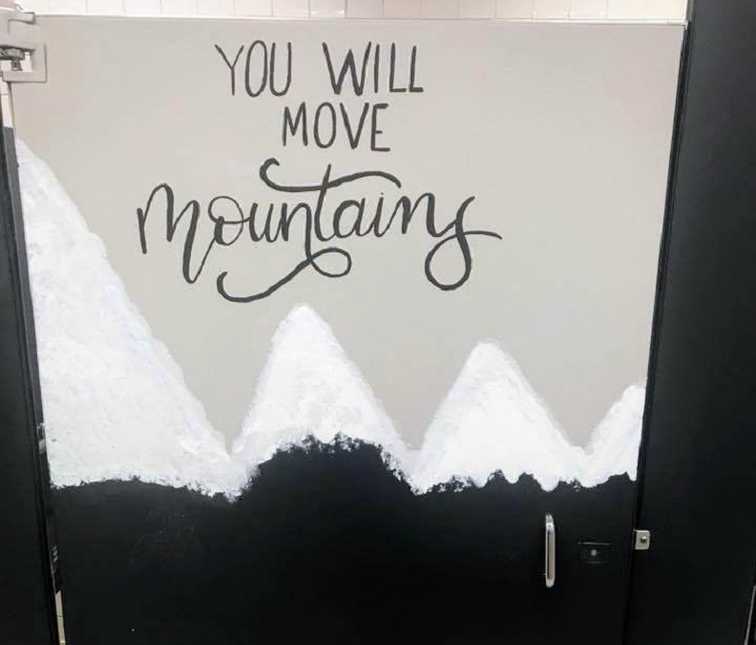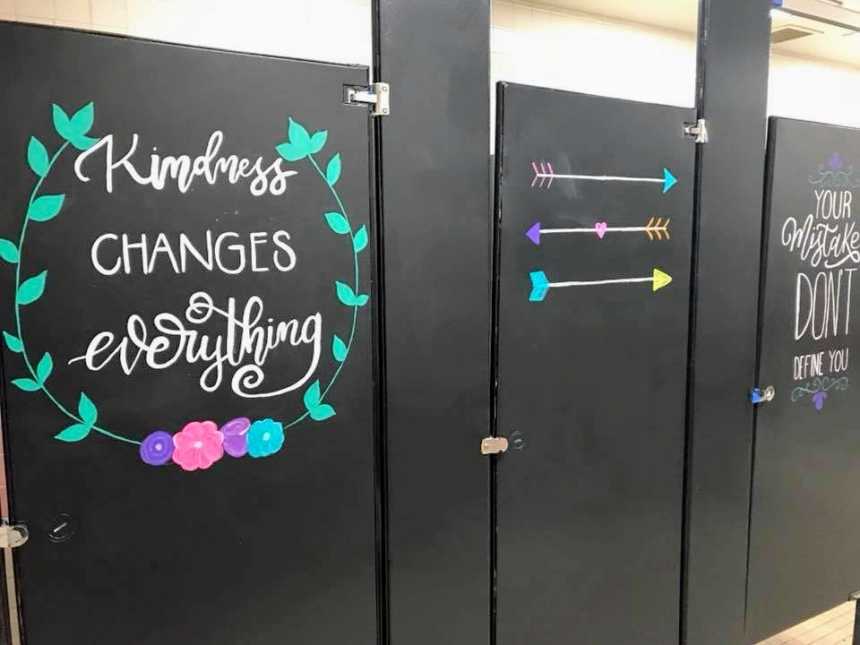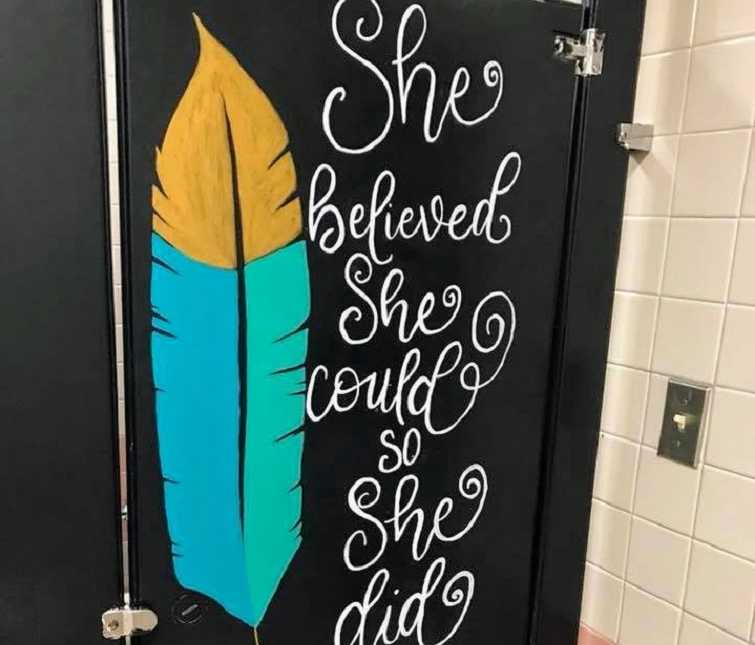 They sanded down the original surface and painted everything black to create a 'canvas' for the drawings. We were very blessed to have almost everything donated for the project! Sherwin-Williams donated the paint, Home Depot donated supplies, and local businesses JC Nails and Great Oak Dental also gave monetary donations.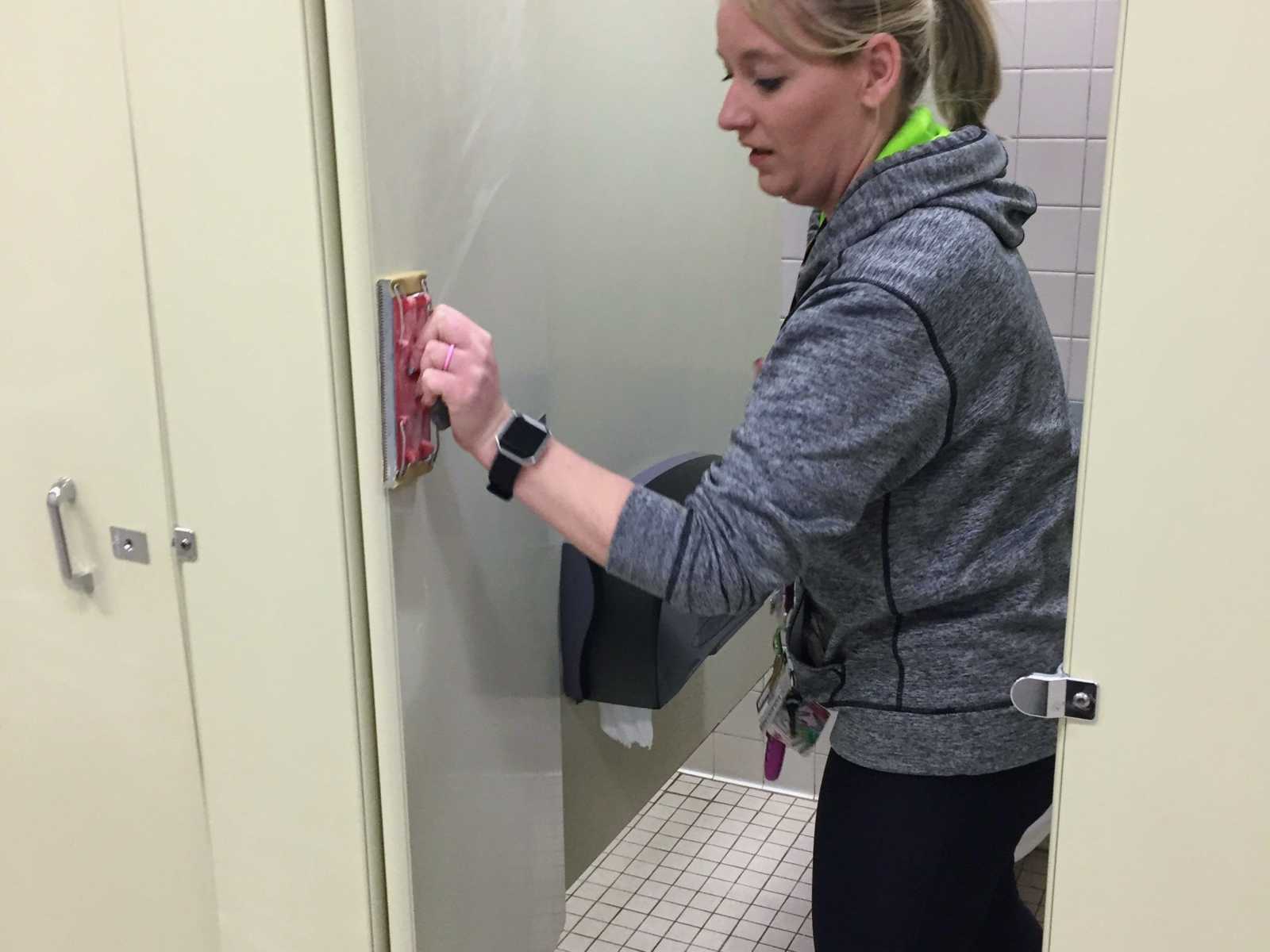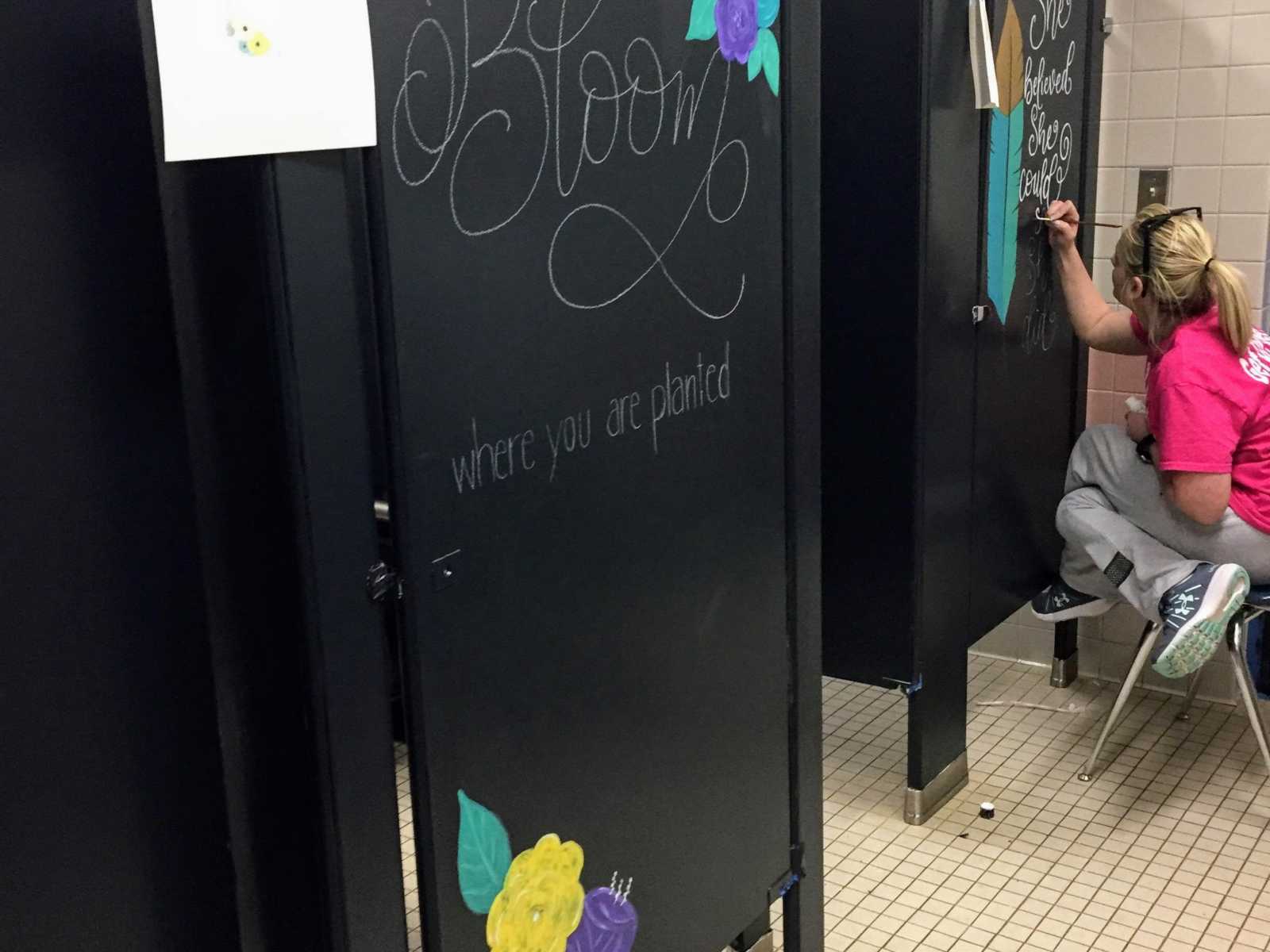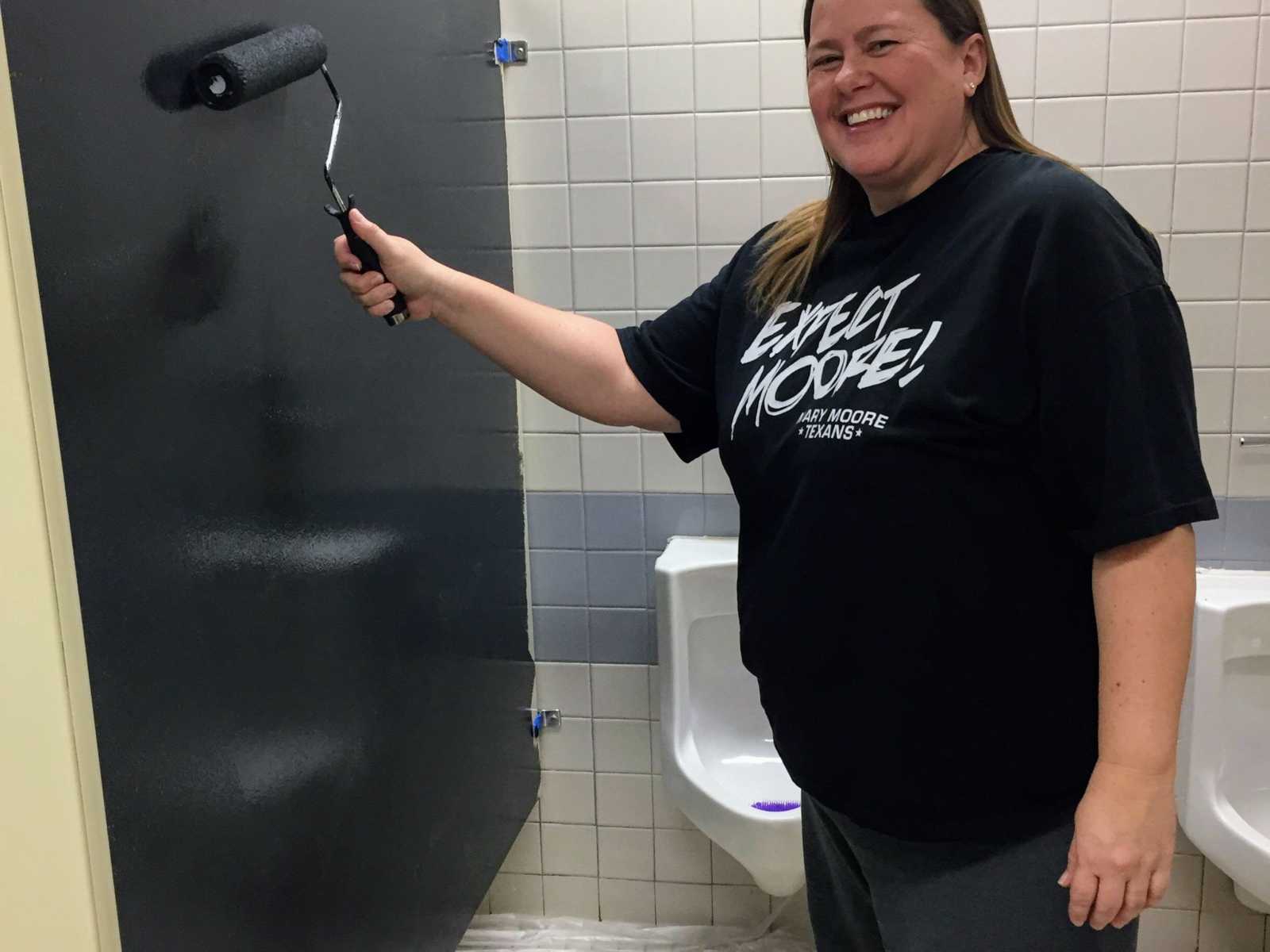 Our 5th graders didn't know they'd be coming back to this yesterday, and were shocked! They've definitely taken a sense of pride and ownership, and have had nothing but exciting things to say about it. They're all smiles for sure!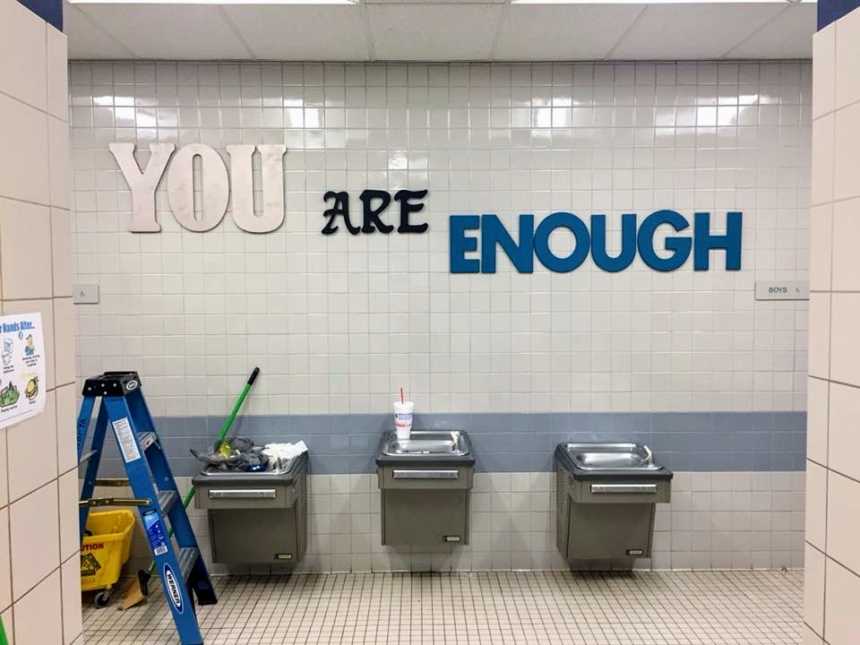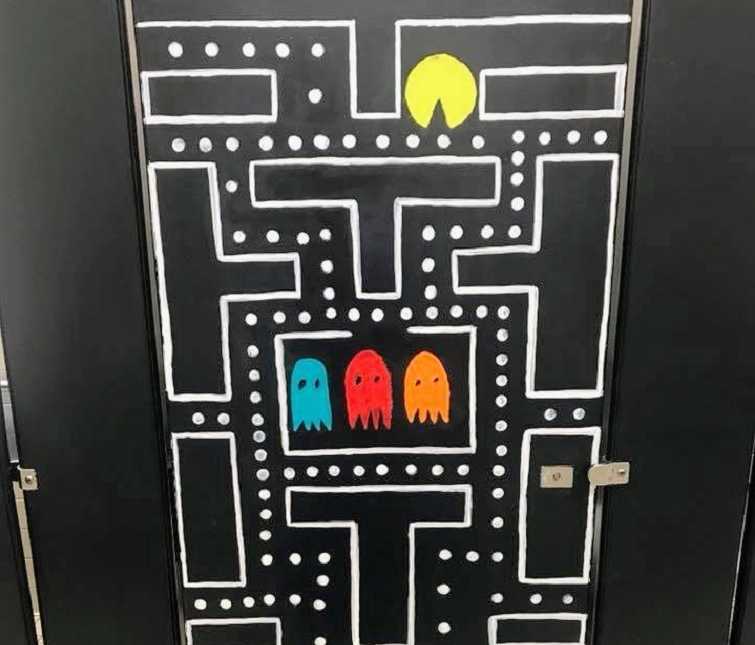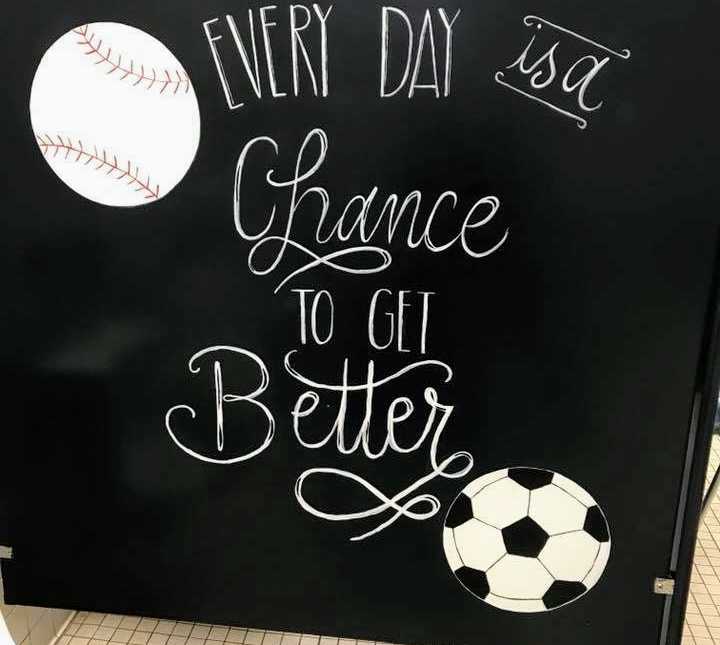 Due to the overwhelming positive reaction from students, parents, and community members — we plan to continue spreading these messages of kindness and encouragement in different ways throughout our campus. It's been so exciting to see all the different teachers and administrators commenting on our Facebook post that they can't wait to start something similar in their schools. I definitely hope that our parents' random act of kindness inspires many other schools to do the same. Our kids can always use an extra boost of happiness and joy."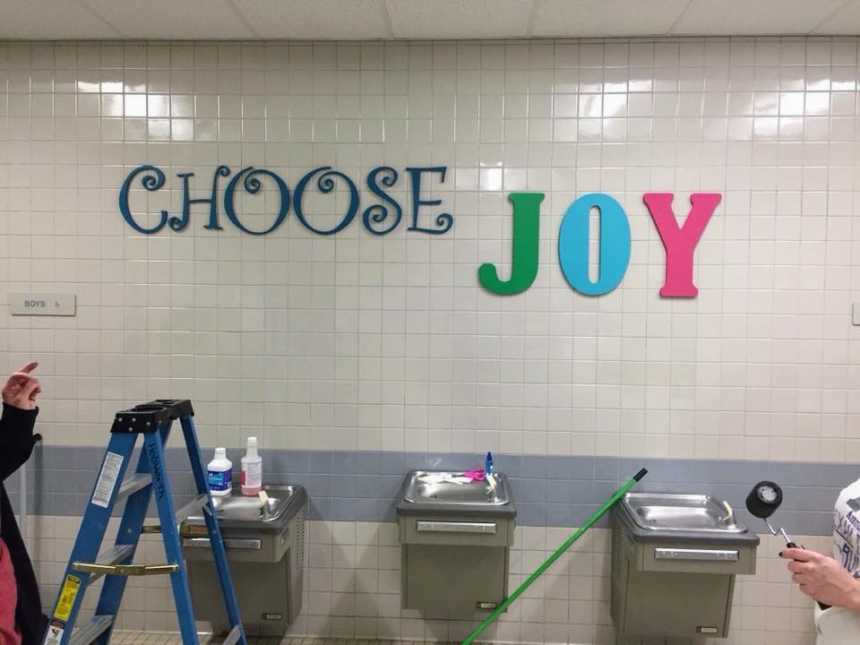 This story was submitted to Love What Matters by Tyson Jones, principal of Mary Moore Elementary in Arlington, Texas. Submit your story here.
SHARE this story on Facebook to encourage today's youth to be kind to one another.