"My wife and I were trying for four years to have a child. After four losses, we finally got our baby, Noah Watson Miller. His middle name was after my grandfather that passed from cancer.
Noah was born May 31, 2017, at 10:28 p.m. by emergency C-section. He came out a healthy little guy. I got to hold him for three hours before anyone else. I could tell right then that he was going to be a perfect baby. He hardly cried the whole time he was little, or any time really.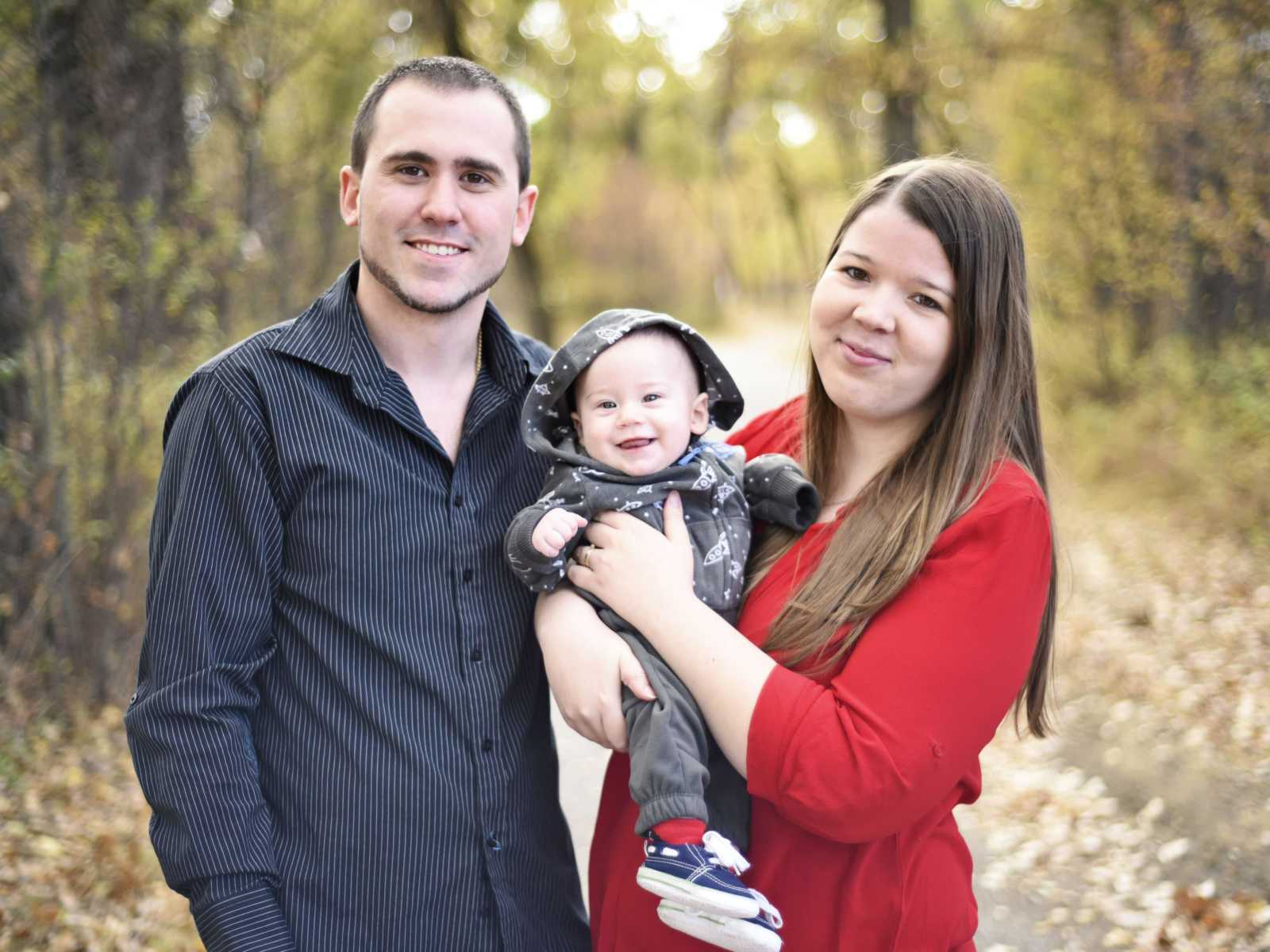 I remember the first time looking at him and thinking he's our son. I could hardly believe we finally had our rainbow baby. We always wanted and wondered what kind of man he would grow up to be. Everyone that met him couldn't believe how happy of a baby he was, always smiling at everyone —  stranger or not — not even shy to be held.
We were so proud of every milestone he accomplished. The biggest was him being up on all hands and knees rocking back and forth. He was so close to crawling and ready to explore the world. We were happy to have him experience it with us. He had no health problems other than he would hold his breath off and on which doctors told us was normal for newborns to do.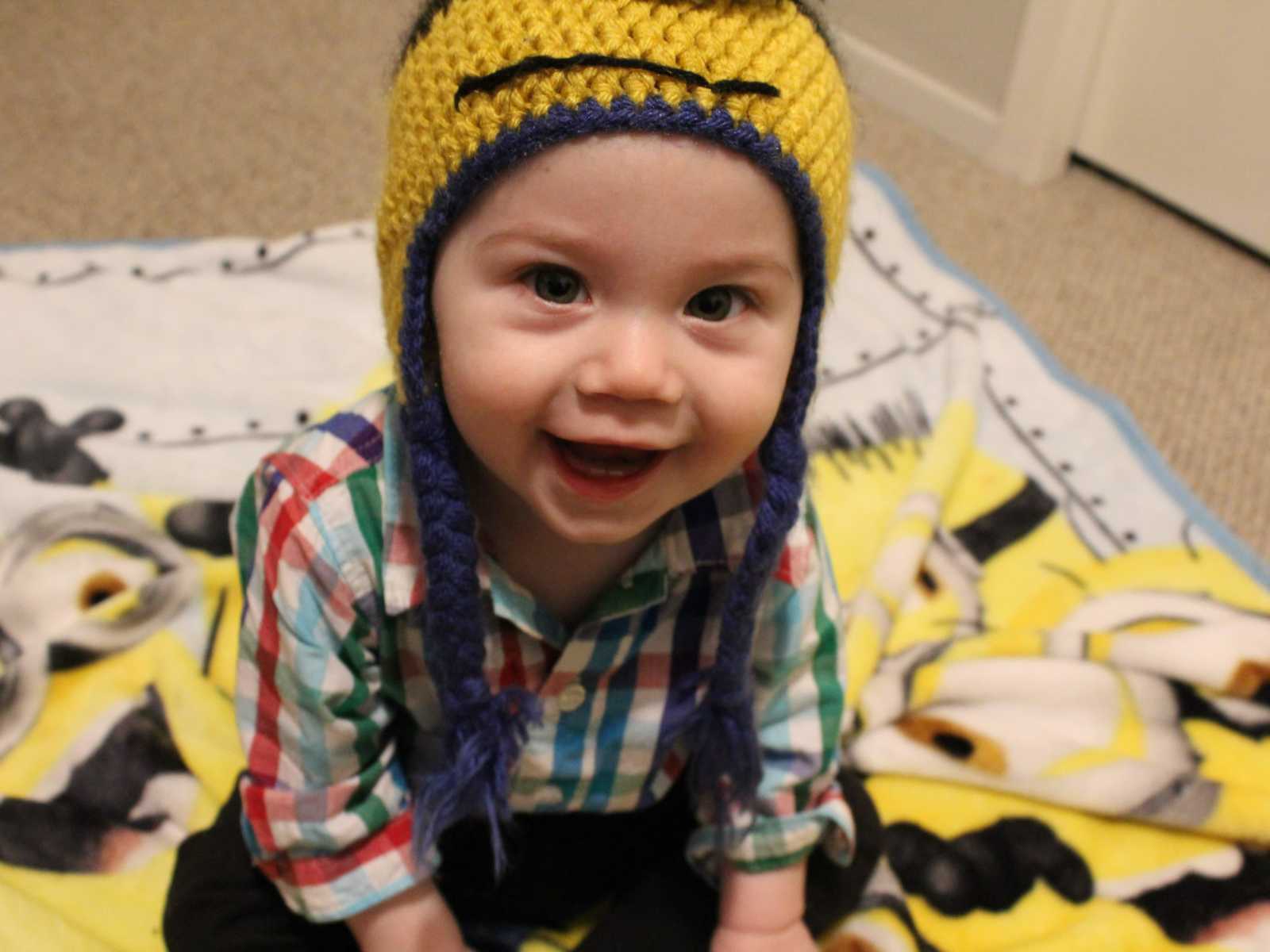 When he was 7 weeks old, he went blue while sitting next to me. We called 911 and as we were on the phone, he just started breathing on his own again like nothing happened after I put him to my chest. We got him checked by paramedics and by doctors. He had an ultrasound of his brain and blood work. They found nothing and passed it off as a one-time thing.
Since then, we were careful of how he laid and slept. Everything was fine until he started coughing at 7 and-a-half months, which we got checked three days in a row until the doctors took us seriously. They checked him and said he had a viral chest infection which would pass on its own. That week he started getting better. Even though he was sick, he was never cranky or stopped smiling so we thought everything was fine.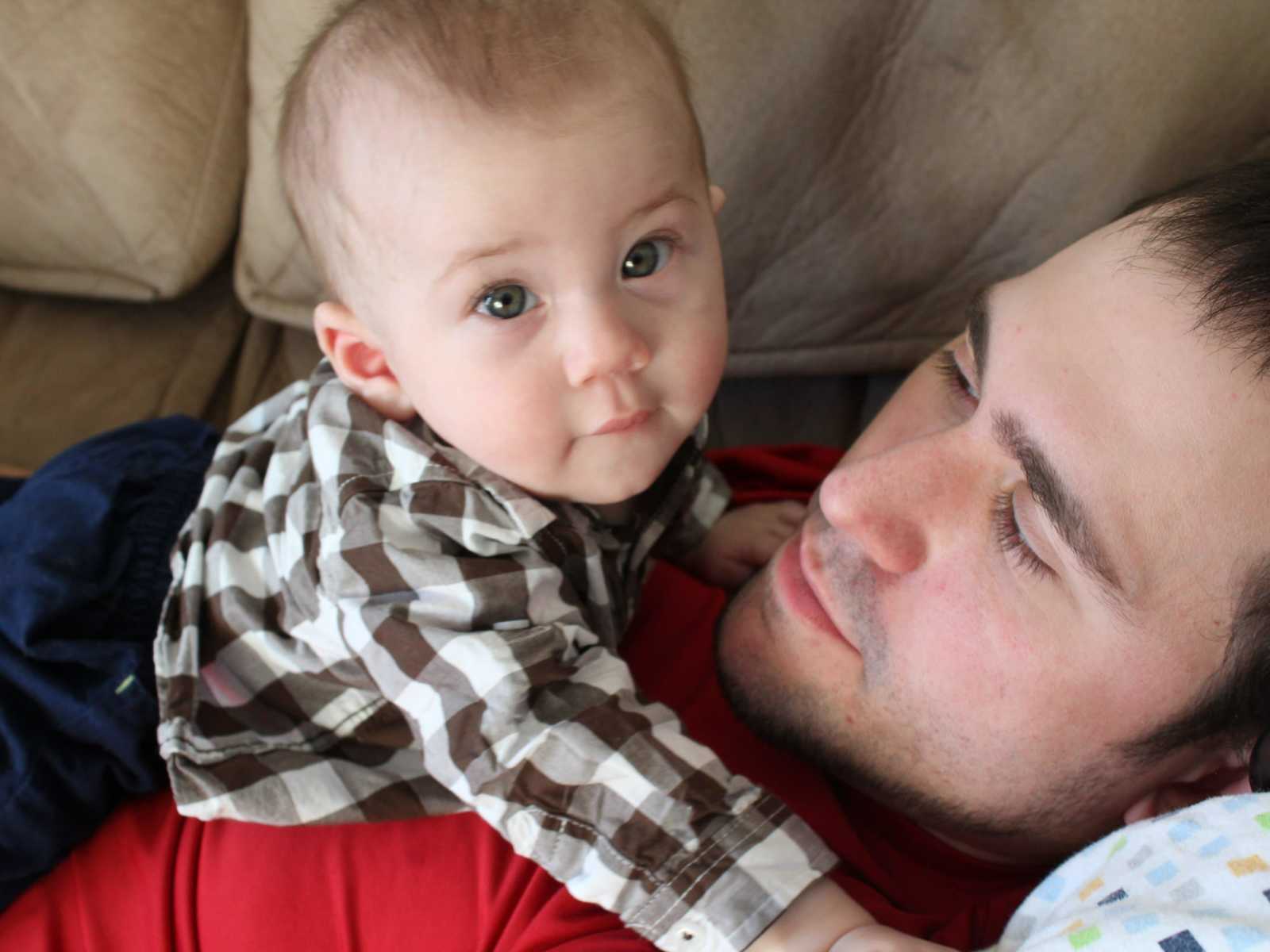 Then our world came crashing down around us that Sunday night when I had him laying next to me on the couch. I looked over and he was sound asleep a few minutes before. Normally I constantly look over, and that is when I saw him pale and staring at the ceiling blankly. I grabbed him and there was no reaction from him.
We called 911 where I had to do CPR on our son for 10 minutes straight before any help arrived. The whole time his heart wouldn't start and he never breathed on his own. He was then rushed to the hospital by ambulance and after 45 minutes of no heartbeat, his heart — by a miracle — started beating. He still wasn't breathing on his own but at least there was hope.
He was airlifted to the children's hospital in Calgary where they checked him and sat us down and told us he might not survive. They wouldn't know for the first 72 hours if he would make it due to the lack of oxygen to the brain. There was too much swelling. But after only 24 hours, the doctors sat us down again and said that his brain had no activity and that in Canada he was considered already gone. We didn't understand because his heart was beating. To us, he was still there.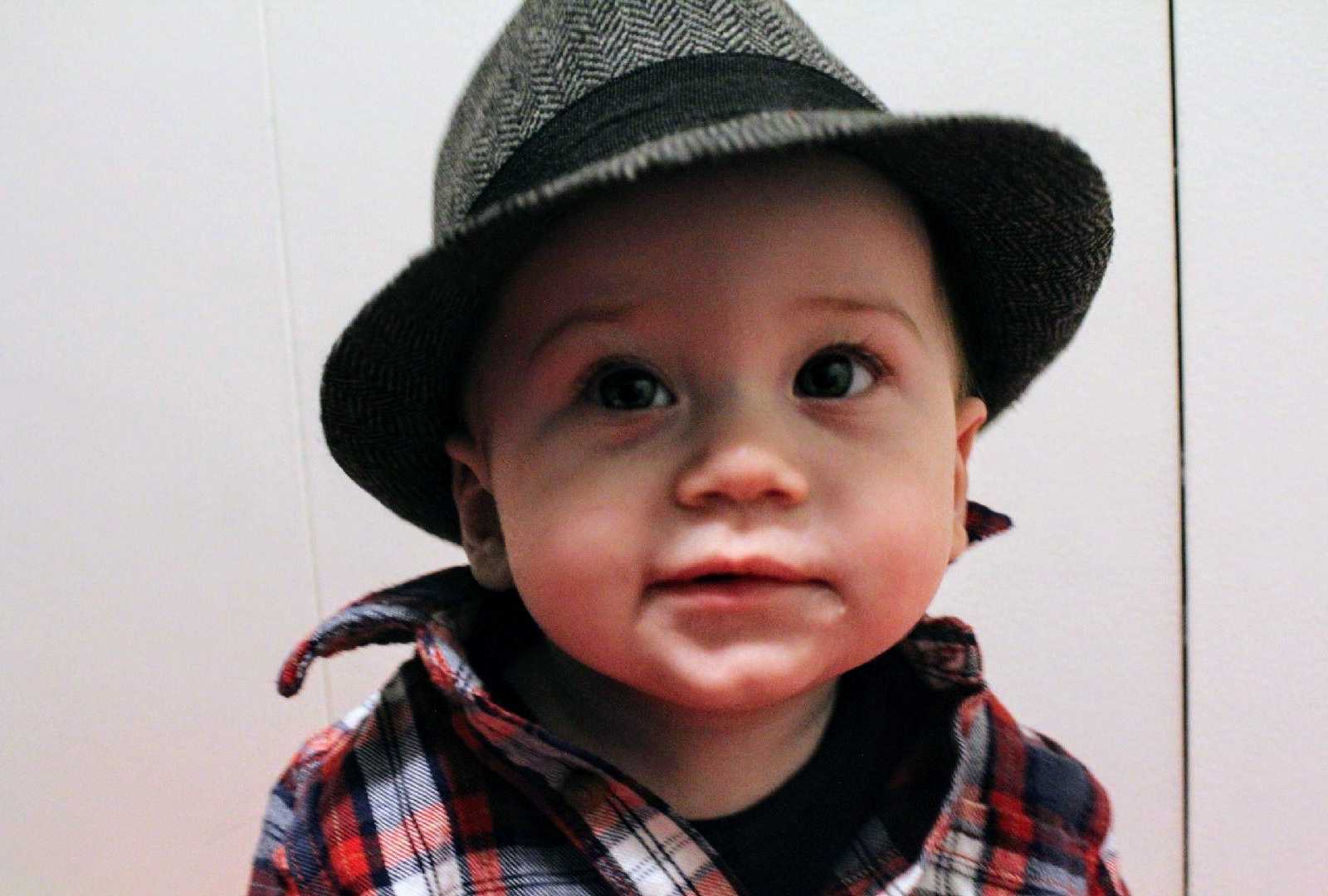 That night surrounded by people he loved, he was taken off life support. He will be missed every day and remembered by everyone that met him. We named a star after him in the Gemini constellation, named Noah Miller (Little Minion). It is the left arm of the constellation, so everyone can look up and share a piece of our love for him and he can shine his love on the world that he didn't get to see long enough.
It is not goodbye, it's 'til we meet again little Buddy. Mommy and Daddy love you.
If anyone would like to help, they can ether donate to SIDS Calgary in Noah's name, or send sympathy cards sent to  P.O. Box 513 Fort Macloud, Alberta, Postal Code T0L 0Z0, Canada."
This story was submitted to Love What Matters by Nolan Miller of Windsor, Nova Scotia. 
Do you know someone who has lost an infant? SHARE this story on Facebook to let them know a community of support is available.
SaveSave
SaveSave