"Love is a crazy thing.
As a back story, my parents married when they were 21 years old, and were married for 32 years.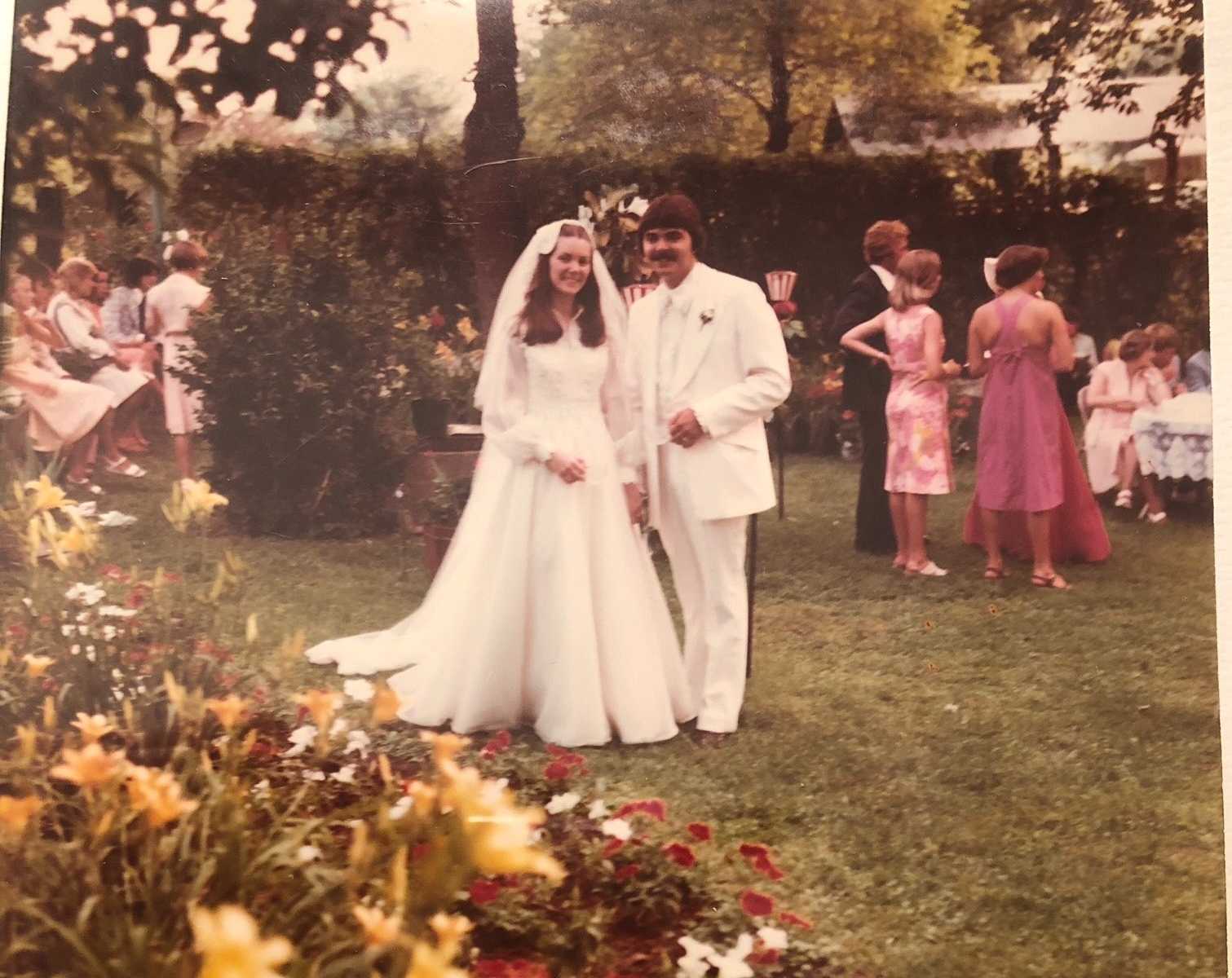 Growing up, it always seemed like they had the ideal marriage. They literally never even had an argument in front of me or my older brother. We are a very close-knit family, so it stunned my brother and I when they told us in 2008 that they had divorced. Not that they were getting a divorce — they had actually already been divorced for three months at that point.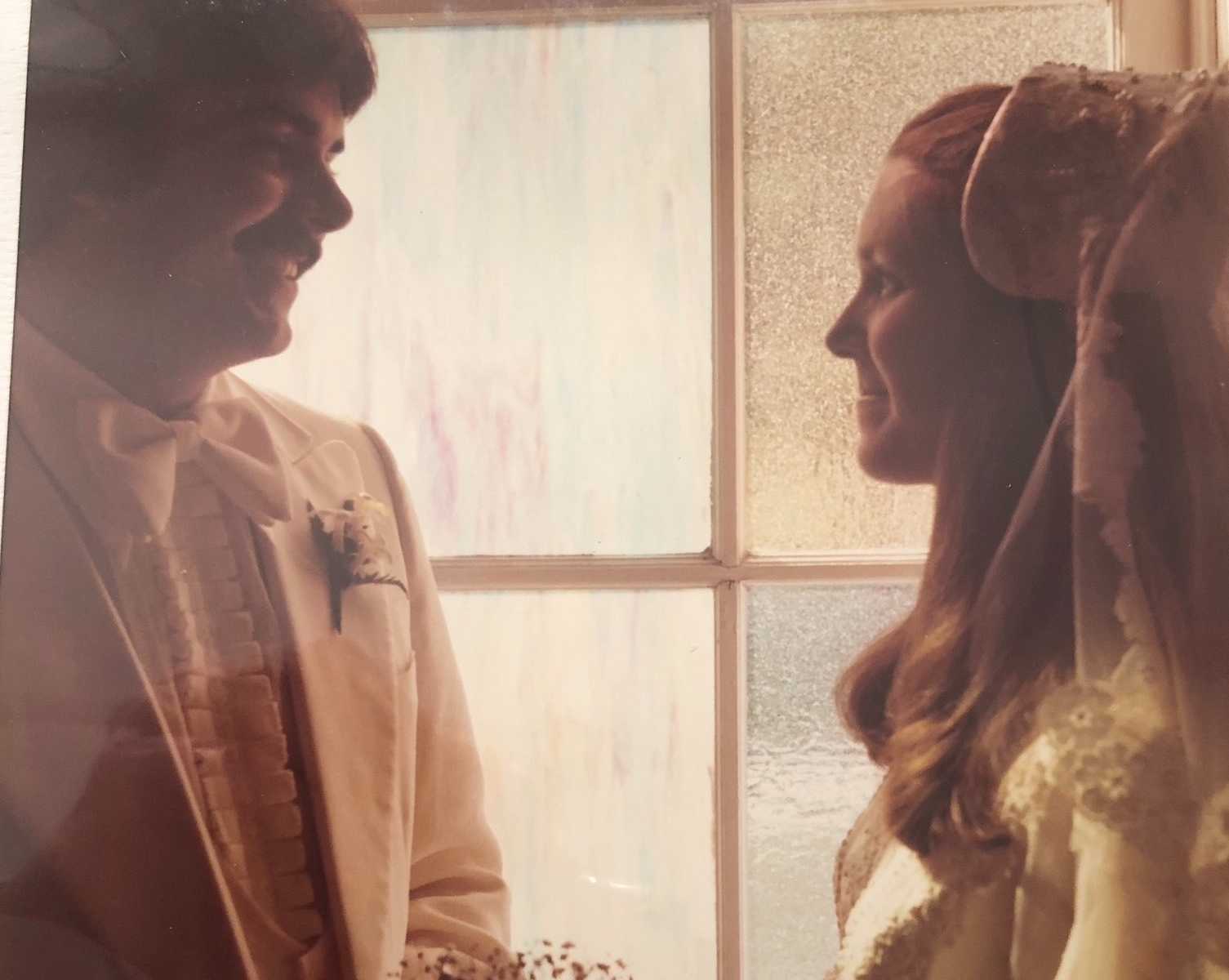 If this tells you how uncontentious their divorce was, they continued to live together for another two months while waiting for my dad's new house to be finished. The interesting part about their divorce was that there was no real catalyst that drove the decision. Basically, they split up because they had different priorities. My mom is a social butterfly and my dad is a complete homebody. With no kids at home anymore, I think they just thought it would be easier on them both to go through the next phase in their life solo, since they wanted different things.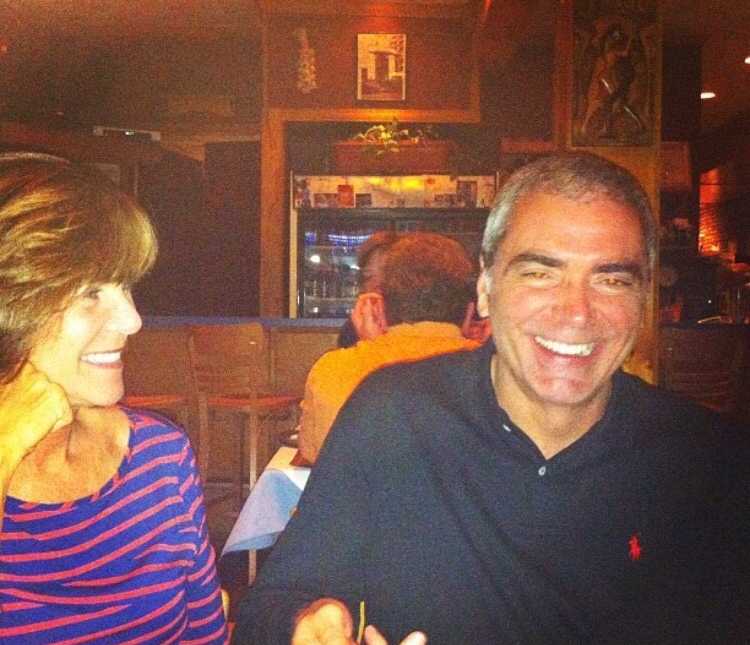 Now, I know it is horrible on children when their parents get divorced at a young age, but I actually think it might be just as devastating as an adult. In the blink of an eye, my whole world had changed. When I visited my parents, I had to now make two different stops, and allot enough time during my trip home to appease both parents. However, my older brother and I were extremely lucky because our parents remained good friends, continuing to talk on a daily basis, but both parents dated other people on and off throughout these past 10 years.
We had continued to celebrate holidays all together. They attended events for their grandchildren together. They even dated each other again for periods of time, but it never really stuck.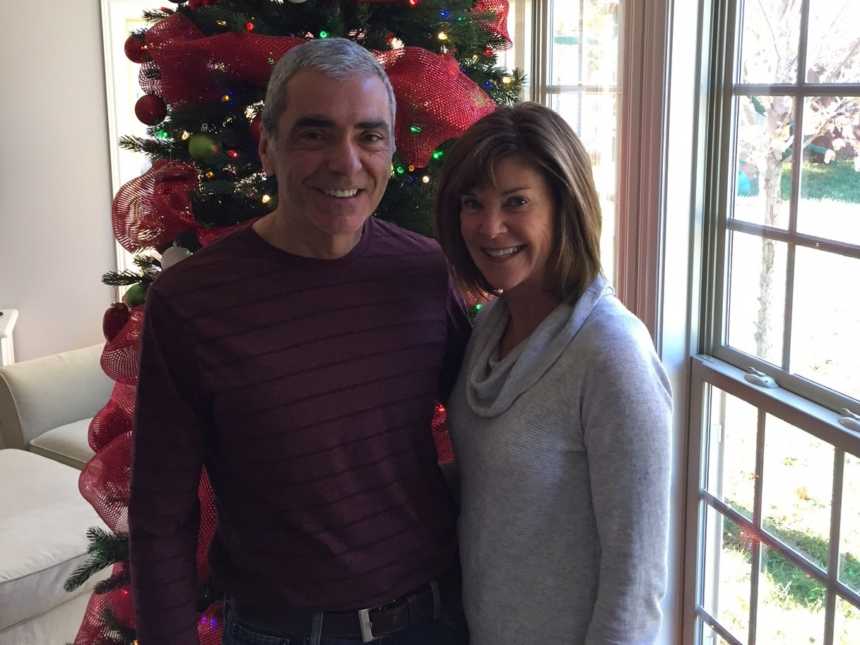 Nevertheless, this past summer, my mother started dating a very nice gentleman and for the first time, she started to get serious about a relationship. Well, I think something just finally triggered my dad to realize he couldn't chance losing my mom to another man. As a result, he started courting my mom with every romantic gesture under the sun. Think flowers, a trip to Lake Tahoe, going to Church again, etc. Big time effort. My mom finally realized there was no way she could ever make it with anyone else because my dad would always be in the background.
While visiting home for Christmas this year, my Brother and I (along with our families) were instructed to dress in specific colors for 'holiday pictures,' which would take place promptly at 5 p.m. on December 23. Naturally, my brother and I were extremely annoyed because it is a HUGE cluster trying to color coordinate outfits for six adults and five children (all under the age of 5). My dad kept pushing for us to suck it up because all of us are only together a handful of times throughout the year.  Begrudgingly, my brother and I (and our families) went with the flow, and we were all ready (and matching) at 5 p.m. on the 23rd.
When the 'photographer' came in the door, my parents still were not ready. Also, the 'photographer' didn't seem to have a clue how to set up a tripod. Then, music started playing over my mom's surround sound system, and my dad came out of their room with a nice suit on. About five seconds later, my mom came out in a white dress holding a bouquet of flowers.
Then it hit us: the 'photographer' wasn't a photographer at all. He was actually a minister!
Instead of taking pictures we got to watch my parents, who have been divorced for almost 10 years, stand in the family room and get remarried — to each other."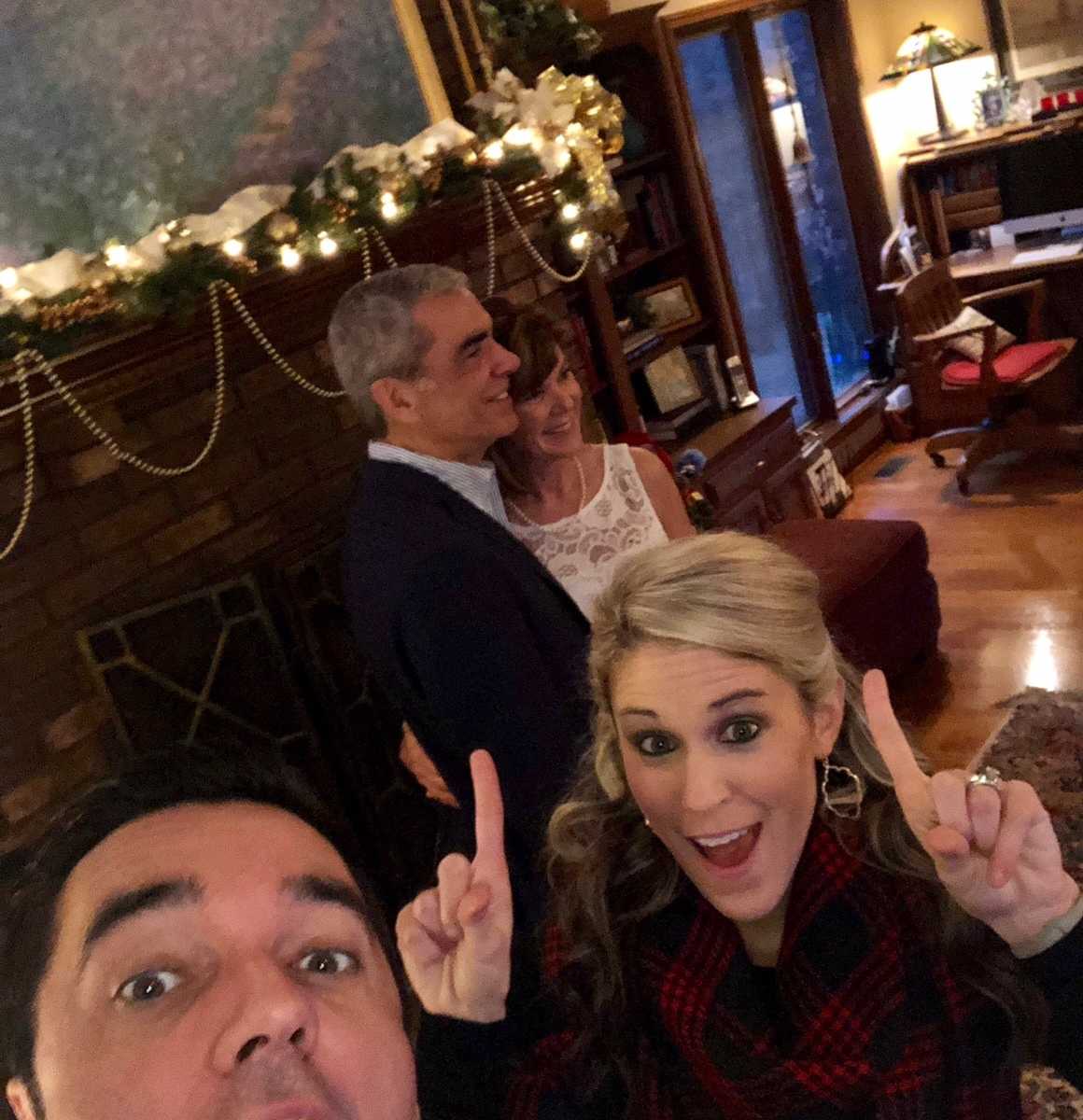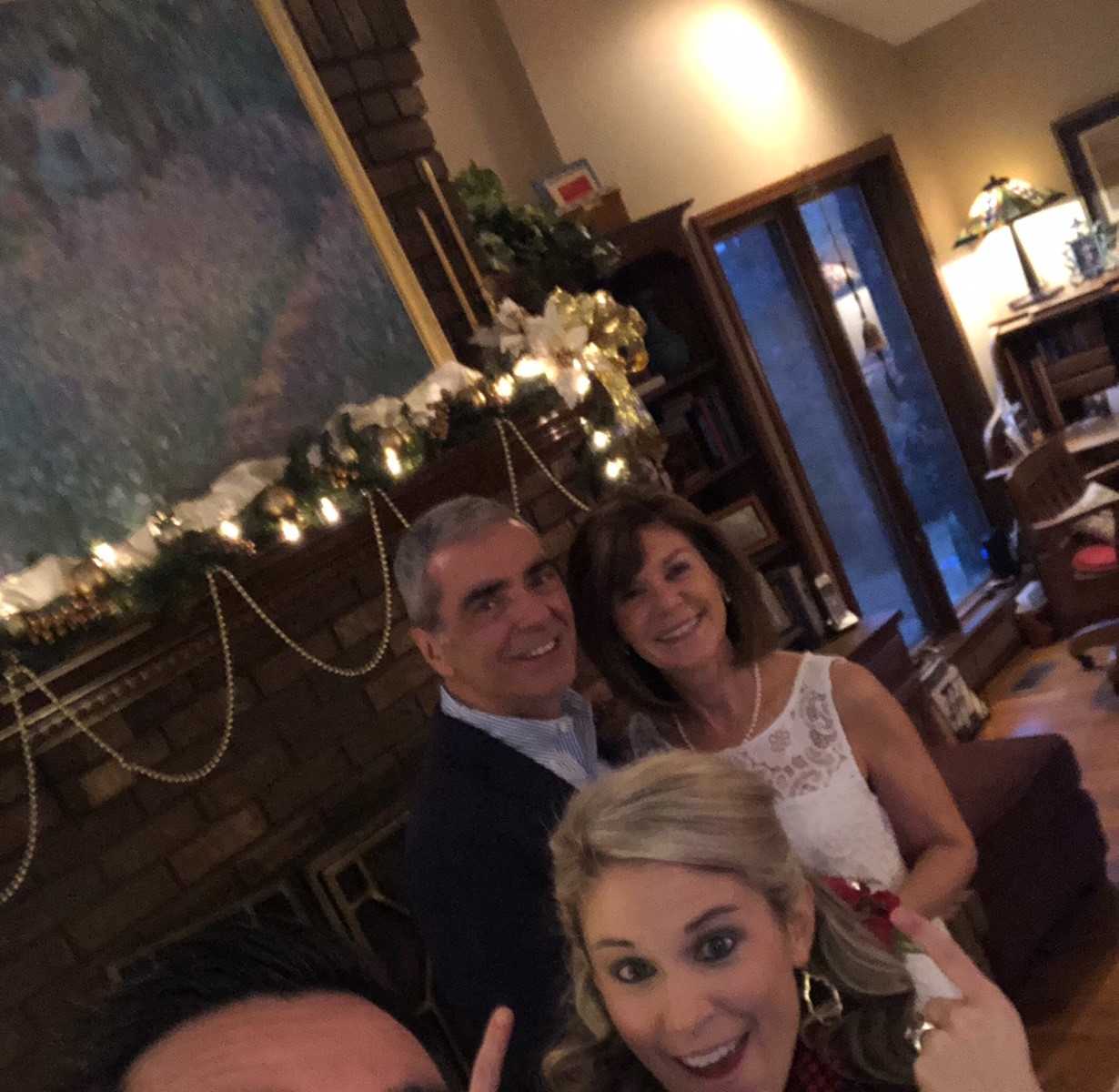 This story was submitted to Love What Matters by Caroline Gray, 32, of Lexington, Kentucky. 
Read more stories like this here:
'They both knew deep down they never stopped loving each other.': Parents remarry in surprise wedding after 18 years divorced, dad sober 7 years
'A letter fell out. 'Let's never give up and keep pluggin.': Anniversary note reminds wife of former addict to 'cherish and celebrate' their love story
Please SHARE this story on Facebook to celebrate the enduring power of love.