Disclaimer: This story contains details of child loss that may be upsetting to some.
"I am sharing these images with permission from my client. If you've known me for a while, you know that back in August I took maternity pictures for a friend that was having identical twin boys.
Unfortunately, one of those twins, Parker, only joined us for 24 hours on earth, before leaving to join the angels in Heaven.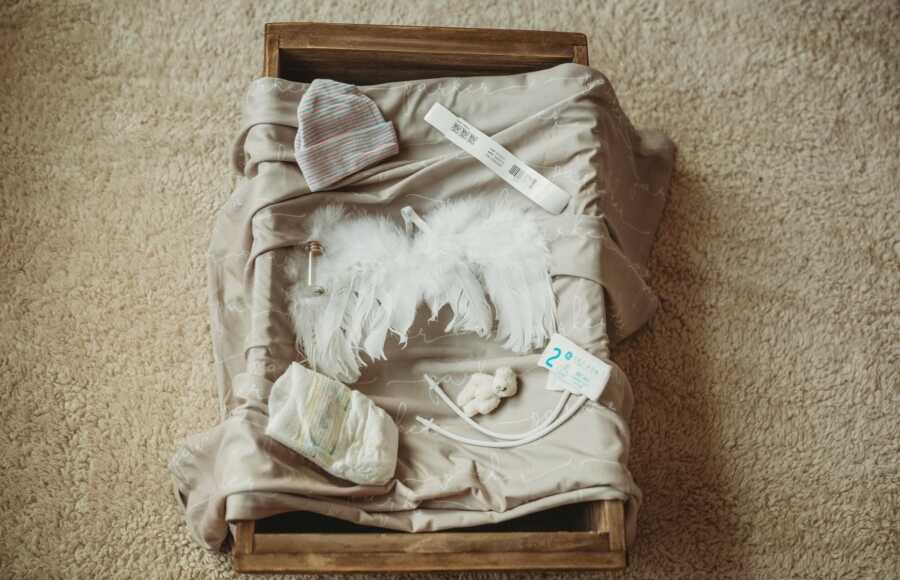 His mother, Sara, wanted to create these images. It was an emotional shoot for both of us, but I am so thankful to have had the opportunity to capture these images for this sweet family.
I am going to share the words written directly from his mother because they are truly beautiful:
'A Letter To My Sweet Parker:
Not an hour goes by that you don't cross my mind. I cannot believe that I gave birth to two beautiful boys and one was taken from me. I often wish that I was still pregnant and you were safe with me. I wish I could keep you there forever and never say goodbye.
When your father and I found out we were having twin boys, we were in shock. I was nervous about raising two identical boys. I was worried you two would always be competing and fighting over everything. Over time, those anxious feelings went away. I became so excited to have both of you. I couldn't wait to see you boys cuddling as newborns, playing blocks together, and having your first t-ball game together, and seeing two jerseys with the name Clark. I even thought of you as high schoolers and grown men. I wondered if you'd like the same sports and have the same friends. I can't help but cry knowing that now I'll never know.
I am so thankful that God gave us 24 hours with you. In that short amount of time, I learned a lot about you. I felt your determination and strength in the NICU. I saw how hard you were fighting to stay here on earth. I am so proud of you and the courage you showed.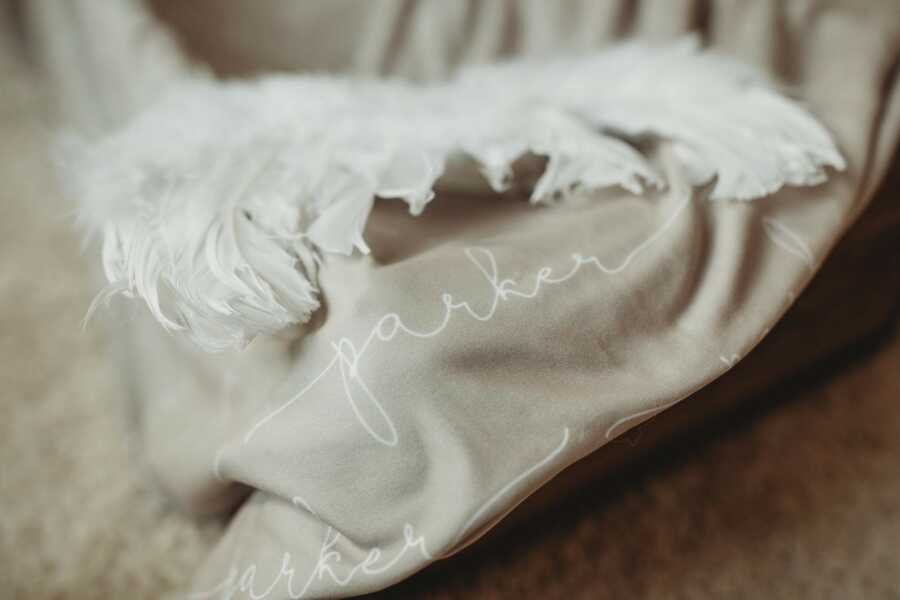 When the doctors told us it was time, they allowed me to hold you for the first time. I couldn't help but stare at you and just think how beautiful you were. Everything about you was perfect from the top of your head down to your little toes. I just hoped and prayed and prayed and prayed for a miracle that your vital signs would pop up. When I realized that it was truly your time, I looked at your father and we both knew you were in a better place. We sat there for hours just holding you tightly in our arms where you belonged. I didn't want to say bye because I knew that meant it was real.
Parker, I would do anything in the world to have you here. I believe my heart will always ache for you. I will think about you every day, Parker. You are forever mine. I love you, sweet boy.
Over time, we thought the absence of Parker's physical presence may get easier—it doesn't. We are learning that we simply learn to cope with it a little better. Now, the greatest prayer my husband and I have is for Parker's life to have meant something. Could our story help other grieving parents? Could the medical team learn from his illnesses to cure future infants? Could we simply love our other three children more knowing how precious their lives truly are? We don't know the answer to that prayer yet. For us still here on earth, Parker's story isn't finished. However, God already wrote that book.
We will continue striving to honor God and remembering what Parker's time here on earth and life meant to us."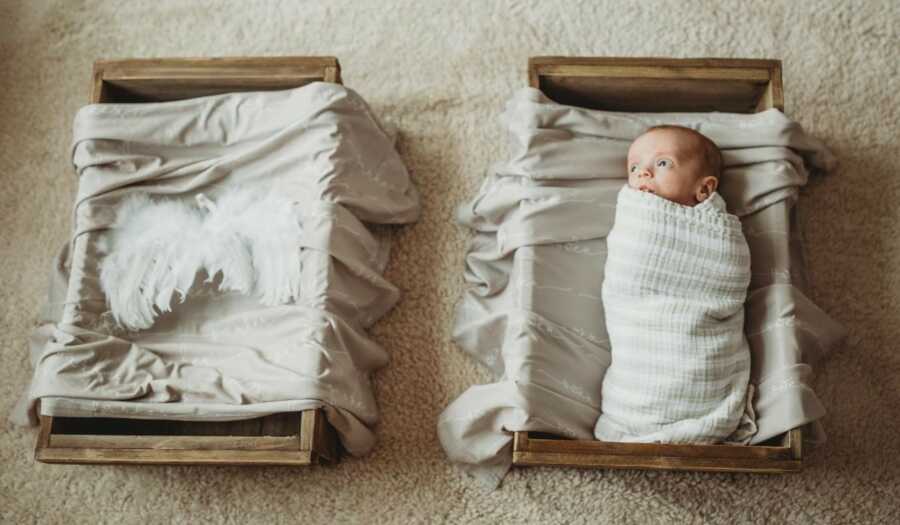 This story was submitted to Love What Matters by Autumn Collette Photography. You can follow her on Instagram and Facebook. The beautiful letter to Parker was written by his parents Bronson & Sara Clark. Submit your story here, and be sure to subscribe to our free email newsletter for our best stories.
Read more touching stories here:
'I stood hand poised over the silver handle saying my silent goodbye, wondering if I should wake my husband. The first time I flushed was in the bathroom of my old apartment.': Woman recounts traumatic miscarriage
'We left with a box. Not a baby. Not our child. But with a box.'
'Honey, they've tried reviving him 6 times. He's not coming back.' I was barely hanging on.': Mom loses son to fatal car accident, finds 'beauty in the ruins' of child loss
'Are you ready to hold your baby?' She takes a deep breath, sits up as straight as she can. We're very careful.': Child loss photographer reminds grieving parents 'this little life mattered'
Do you know someone who could benefit from reading this? SHARE this story on Facebook with family and friends.