Life hasn't been easy for an eighth-grader named Emily for the past few years.
Last year, as their family was grieving the death of her grandmother, Emily's mom passed away suddenly after a battle with pancreatic cancer. At just 14, Emily had to step up to help care for her five younger siblings. She did so with such grace that her best friend nominated her for their area's Secret Santa campaign.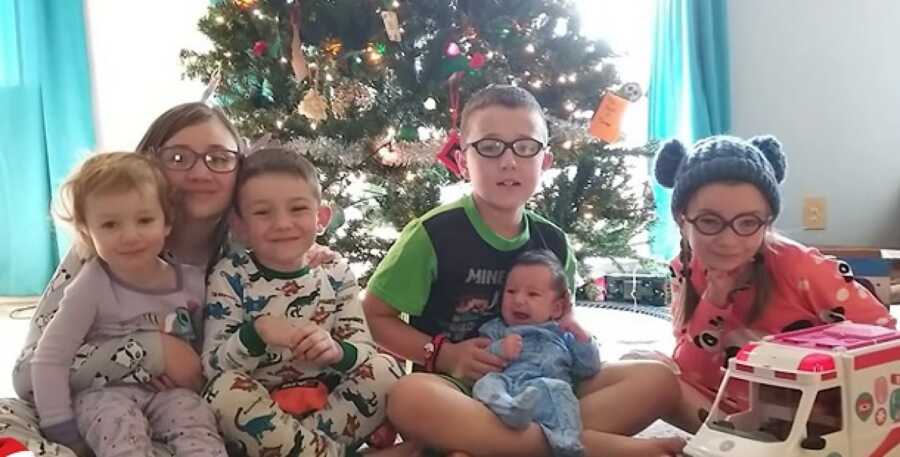 A mysterious benefactor has been funding Secret Santa gift giveaways in East Idaho for the past seven years. While only East Idaho News director Nate Eaton knows who the donor is, everyone has seen videos of people being surprised with gifts both large and small. This year, the donor decided to give away $1 million in Secret Santa presents, and Emily was one of the lucky recipients!
As is usually the case, Nate and the news team showed up unannounced to shower Emily with gifts. Catching up with her as she walked home from school with her brother, Nate presented her with three boxes filled with valuable gift cards. The teen's attitude went from aloof to overjoyed in seconds as she registered the unexpected kindness in each box.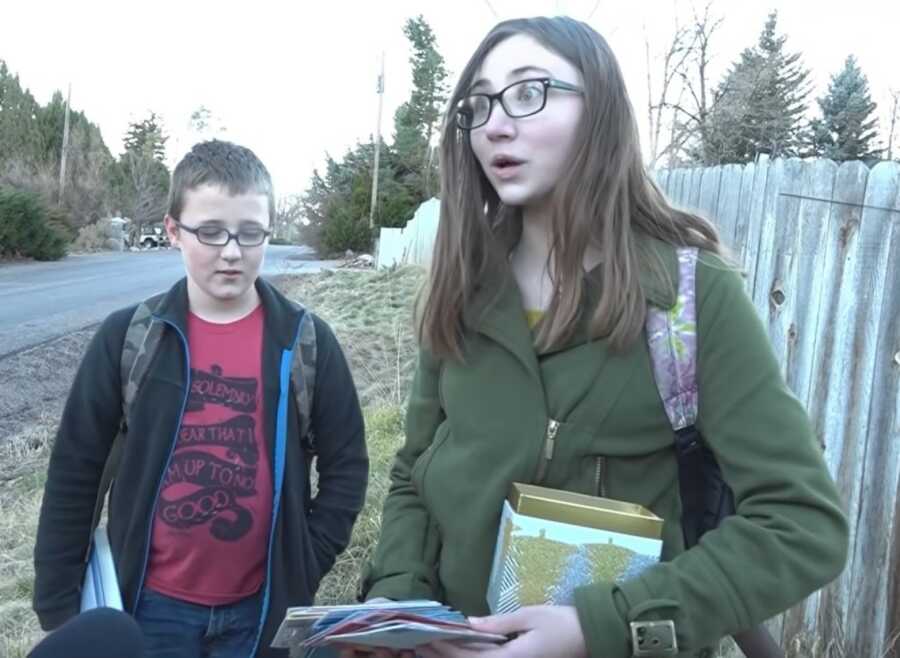 This story originally appeared on InspireMore.
First Emily opened a box filled with gift cards to every restaurant imaginable. She was thrilled as she called out names of her favorite eateries, and when she heard that they added up to $1,000 total, she was shocked. "What?" Oh my goodness! Thanks," she said.
The next box contained $2,000 in gift cards to a local department store to take care of her family's clothing and other personal items. As a budding chef, her favorite gift came last: a $1,000 gift card to a grocery store and a $1,000 gift card to Bed, Bath, and Beyond.
Emily took a moment to thank Nate and his elves before turning to face the camera. Speaking directly to the person who made the donation, she said simply, "Thanks. Thanks a ton." We're certain the Secret Santa was delighted to see how happy his gift made this hardworking young lady!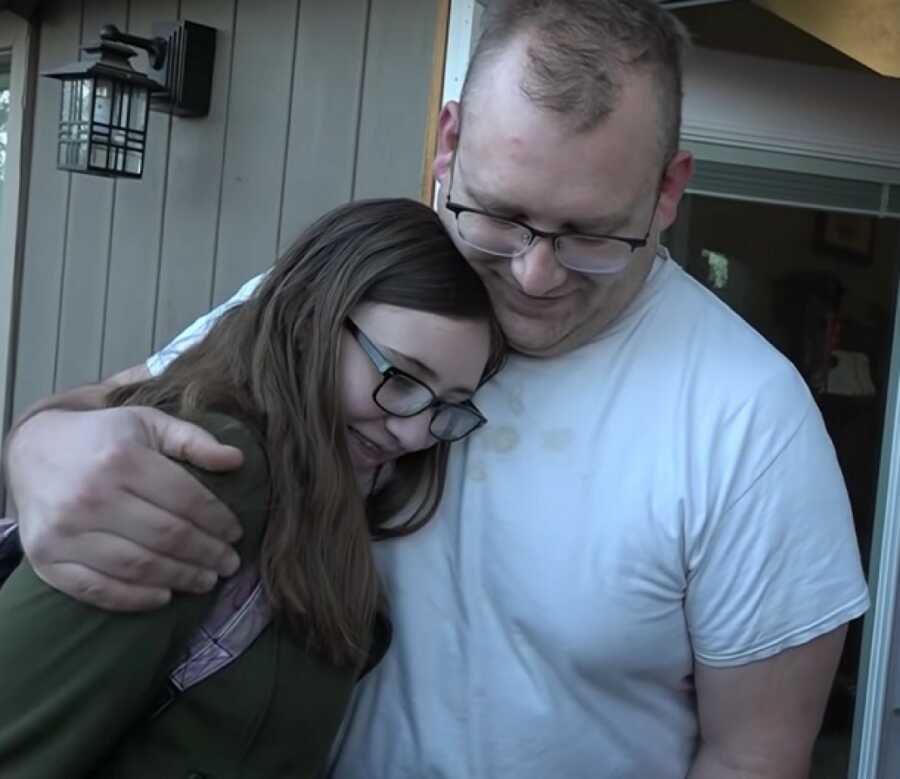 Emily plans to share her bounty with her family, and her dad seemed just as blown away by the kind gifts as his daughter! Thank you to Nate and Idaho's Secret Santa for helping ease their burden this Christmas.
Watch the surprise play out in the video below.

This story originally appeared on InspireMore. Submit your own story  to Love What Matters here, and be sure to subscribe to our free email newsletter for our best stories, and YouTube for our best videos.
Read more stories like this here:
'I had no idea she would pass just 3 days later. These Christmas photos became a lifeline for my family.': Woman urges 'JUST TAKE PHOTOS' after sudden loss of grandmother
'Last Christmas, I didn't put up a single decoration. I didn't wrap a single gift.': Widower celebrates holiday early after last Christmas stolen by grief
16 Stunning Christmas Gifts To Shower Your Friends With Love
'I'm not sure I will get to meet Santa.': Boy fighting leukemia gifted magical day to 'be a kid again' at North Pole
Please SHARE this story on Facebook to encourage others to cherish every moment and love what matters most.