Zak Khogyani has been living his very own American Dream since coming to the U.S. in 1977.
He was just 9 years old when his family fled Kabul, Afghanistan in search of a better life. Since then, he's become a commercial airline pilot and photographer who has traveled the world, but he has never forgotten the feelings of fear and uncertainty in those early days as a refugee.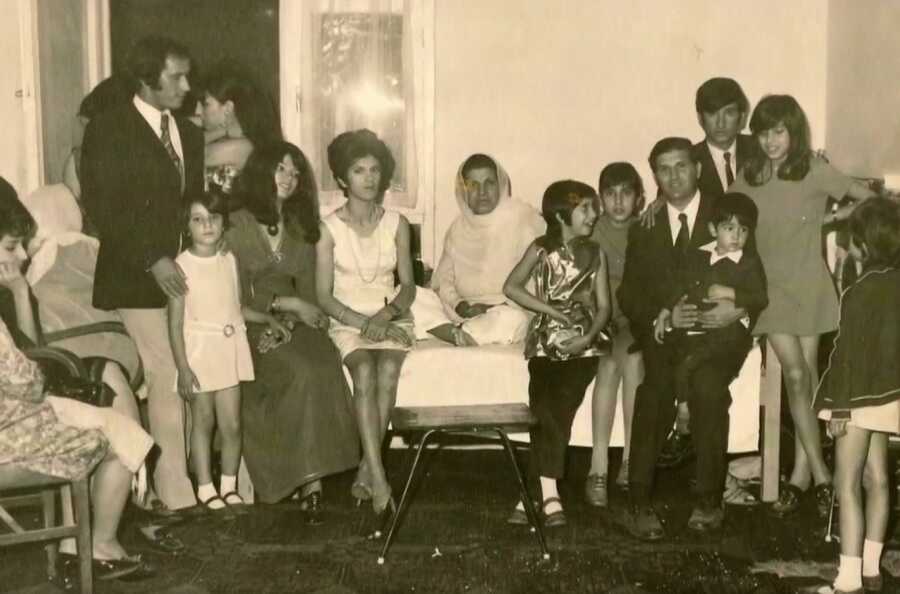 Zak now lives in Phoenix, Arizona with his wife and 14-year-old twin sons. When the Taliban seized control of Afghanistan in August 2021, the faces of the Afghan refugees fleeing their country brought back painful memories.
The Pentagon called upon the Civil Reserve Air Fleet to supply commercial airlines for emergency evacuations, so Zak immediately wrote to his CEO at United Airlines to volunteer his services as a pilot and translator. They agreed, and Zak went on to fly multiple airlifts from Germany to the U.S. and Europe. So far, he's flown more than 1,000 Afghan passengers to safety!
This story originally appeared on InspireMore.
When the refugees boarded his plane, they were shocked when he greeted them in their own language. "Welcome," he told them in their native Pashto. "I hope you come joyfully."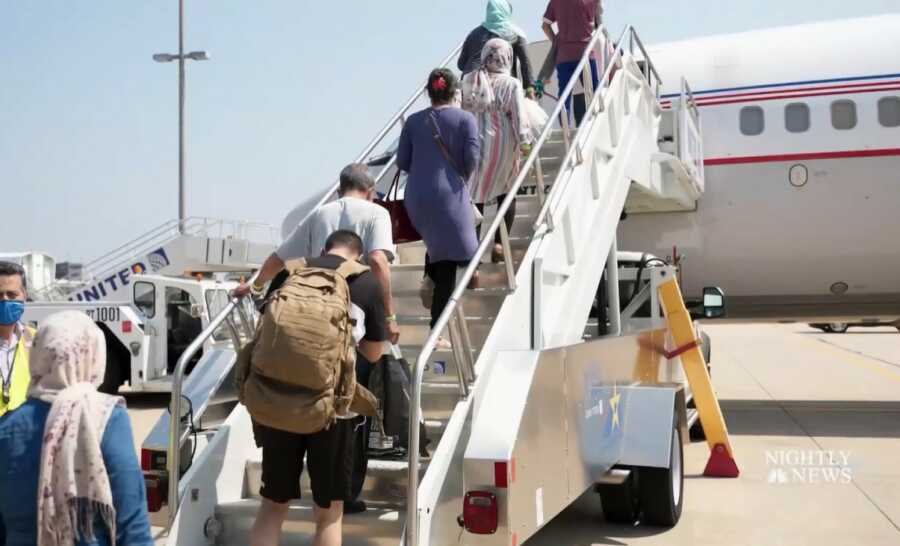 The passengers were relieved to hear their language, but they also looked at Zak's success in America as a beacon of hope. They asked him questions about finding jobs and reuniting with the family members they left behind. Zak did his best to comfort and reassure them, seeing himself in every face that boarded his plane.
"There were a lot of kids on the flight, and every single one in one way or the other reminded me of our own escape," he said. "I was 9 years old when I experienced similar circumstances. It all came rushing back. It was harder than I thought."
View this post on Instagram
The road ahead is uncertain for these refugees, but seeing Zak's success has given them hope for what lies ahead. "A lot of them told me that they were proud of me," he said, "and that I gave them hope that the future will be bright."
Zak maintains that Afghan people are hardworking and never give up, so he has high hopes for their success in their new home. "The United States is the land of opportunity," he explained. "If you are willing to work hard no one is going to stop you from having what you want to achieve."
He plans to donate half the proceeds from his photography business this year to charities that directly help Afghan refugees settle into life in the States. When asked what advice he has for Americans who see refugees moving into their communities, he implored others to simply be kind. "Please be a good neighbor; be a good citizen. Be compassionate."
Zak's journey from frightened refugee child to successful pilot and artist wasn't easy, but in his adopted homeland, the sky is the limit!
View this post on Instagram
This story originally appeared on InspireMore. Submit your own story  to Love What Matters here, and be sure to subscribe to our free email newsletter for our best stories, and YouTube for our best videos.
Read more stories here:
Camera Captures Heart-Stopping Moment Choking Infant Is Rescued
'What is he doing out here?' I immediately took my jacket off, wrapped it around him.': Hero snowplow driver spots freezing 5-year-old, instantly turns truck around
Brave Stranger Rescues Man In Wheelchair Who Slipped Onto Subway Tracks
'I'll never forget she lifted him up and trusted me like a last hope.': Stranger saves choking 10-month-old on verge of death
Please SHARE this story on Facebook to encourage others to cherish every moment and love what matters most.