"How did I meet my soulmate? He was a stranger who commented, 'I would drink your bathwater' underneath my Facebook profile picture and the rest is history. I'm just kidding. Kinda.
Josh Nathan Burd and I became Facebook friends in June 2014. I had just broken up with someone and as always, when a girl changes her relationship status to single, I got about 3,000 friend requests in two weeks. He was one of them. I actually ended up deleting about 2,990 of the 3,000 I stupidly added only days after adding them because I couldn't take the constant inappropriate and vulgar comments and messages I was getting. However, I didn't delete Josh because I saw we had a lot of mutual Facebook friends where I lived in Middletown, Ohio despite the fact his Facebook profile page said he lived in Beckley West, Virginia. And he did.
For two years that's all we were, friends on Facebook. We would comment occasionally on each other's posts and joke around because we both have the same savage sense of humor. In May 2016 I was on my way to the beach in North Carolina, so I messaged him when I was passing through Beckley and sent him a picture of the highway sign and told him I was about to pass through his 'hood.' He tried to get me to stop by that day. I kept driving, though. But this started us messaging each other and talking a lot more.
Then on July 20, 2016 he came up to Ohio with one of his friends to visit and we were commenting on one of his Facebook posts when he asked me if I wanted to go out on a date to dinner and a movie. I agreed to go and started getting ready. I remember when I pulled in the parking lot of the restaurant I sat in the car despite the fact it was turned off and I was sweating bullets inside of it, not just because it was 98° outside but because I was super nervous. I actually yelled out loud to myself inside the car, 'What in the heck are you really doing right now!' However, I got out of the car and walked towards the door and he was already standing outside waiting for me. I walked towards him and laughed and said, 'Hi, nice to meet you' and he said, 'Come here beautiful' and gave me the biggest hug. He instantly felt like home. He told me he loved me that night, and of course I thought he was full of it, but he really meant it. And so did I.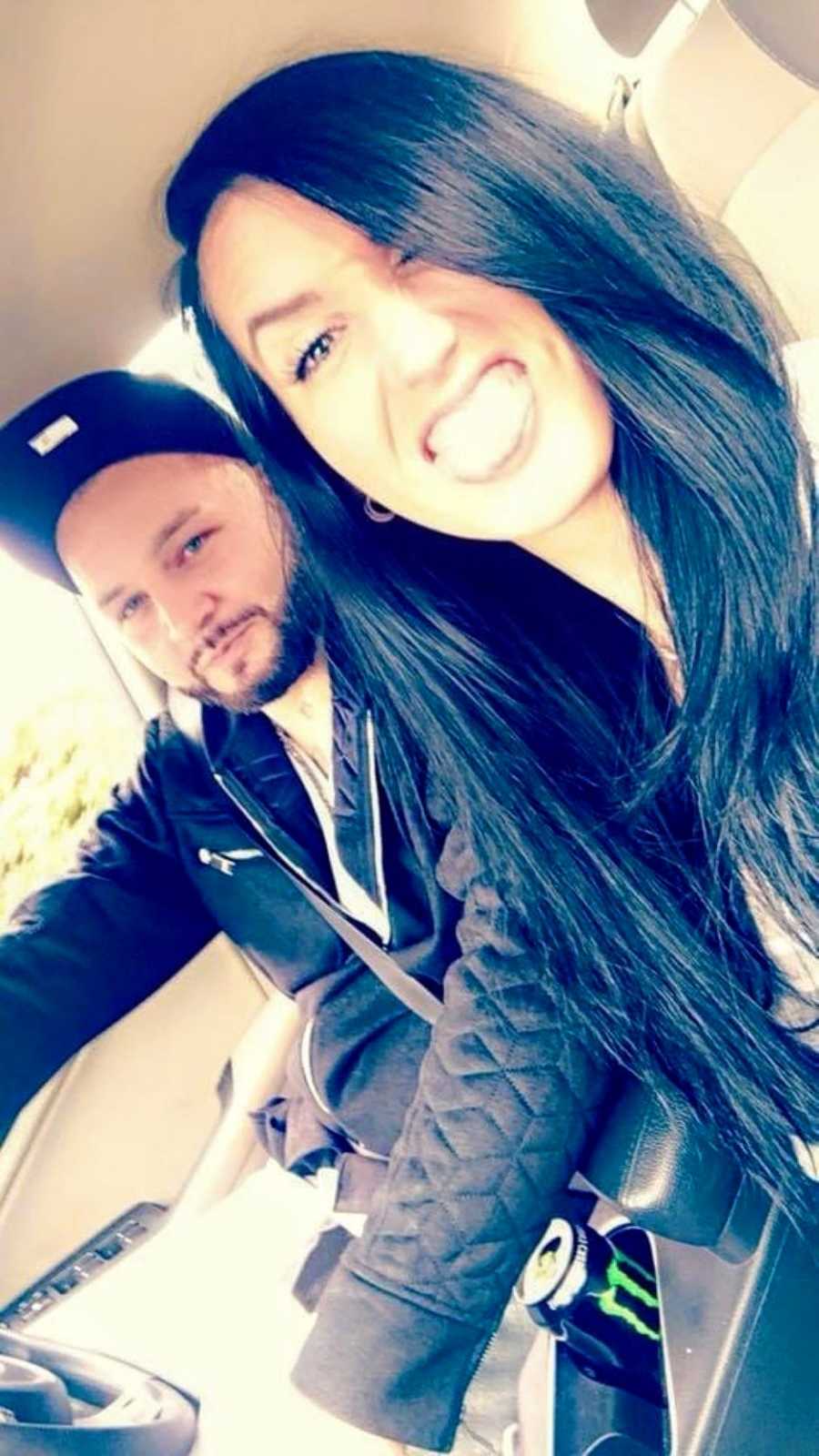 From the second we saw each other, we had a chemistry and a connection like we had known each other for dozens of lifetimes. It was so natural and so raw and so real. He was my best friend, my lifeline, my saving grace, my rock, and the man of my dreams. And, sheesh, was he super handsome! He had these insanely beautiful blue eyes that pierced right through me. When I looked into his eyes, I could see what a beautiful and genuine soul he had, but I could also see how tortured and trapped he felt in his mind from a lifetime of holding a lot of emotional and mental chaos in his head and not talking about it. I promised him if he opened up to me and trusted me to love him through working through anything he was going through, I wouldn't leave him or run away because I was scared of him revealing his true self. And I always kept this promise, no matter how deep or intense or dark it got. Our bond was truly like nothing I ever thought could exist between two human beings. We knew each other on a scary deep level that only grew stronger and more intense over time. We never got bored with each other. We never stopped loving one another.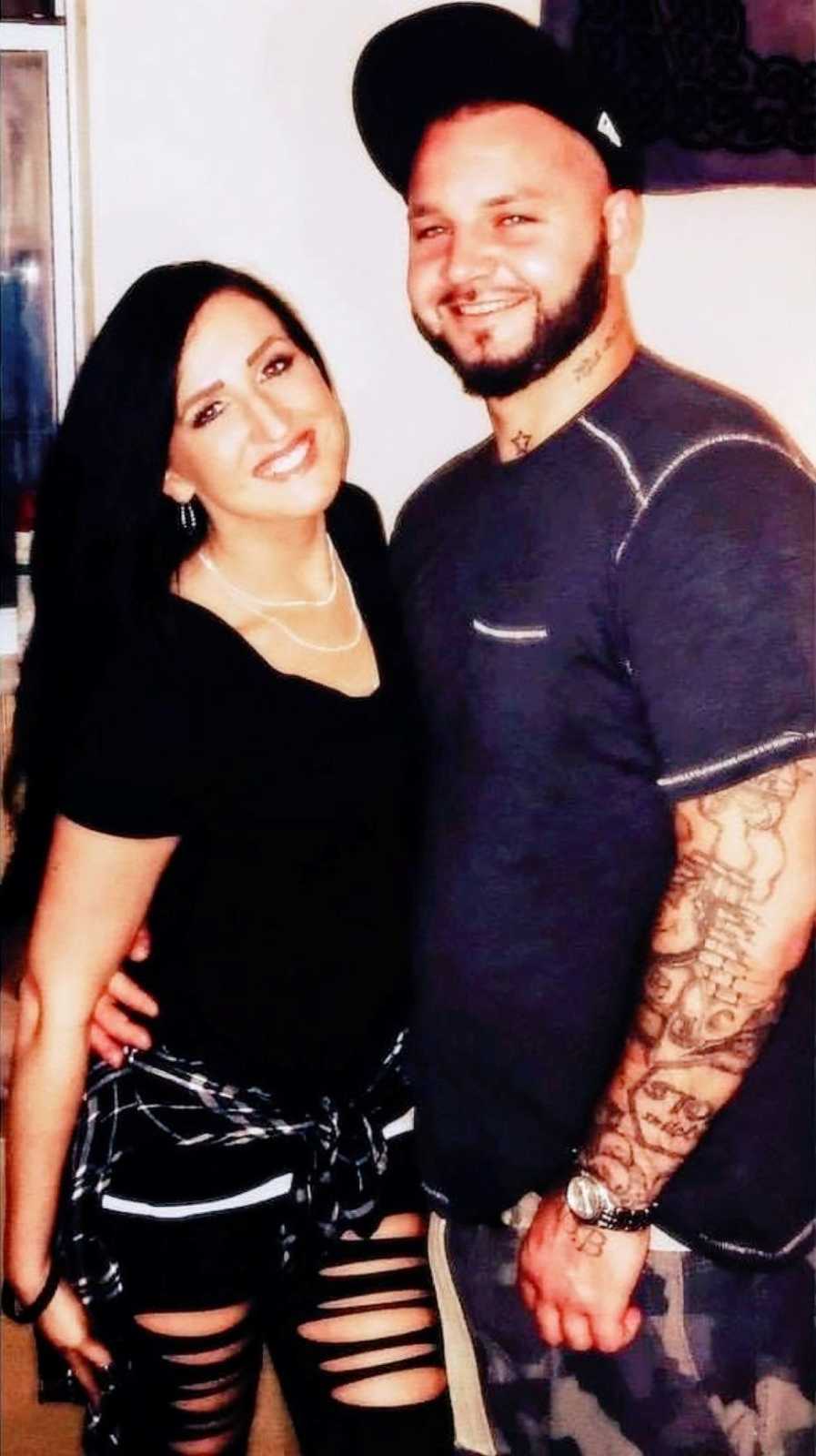 The first two years of our relationship was long distance. He still lived in West Virginia and I lived in Ohio. It wasn't easy being long distance, but we talked all day every day and the distance definitely never broke us; it only made us want to be together more. In the summer of 2018, he moved up to Ohio to live with me. After a year of living there, we both moved down to West Virginia and lived there together, inseparable every day for two years until the end of February 2021. Then it happened.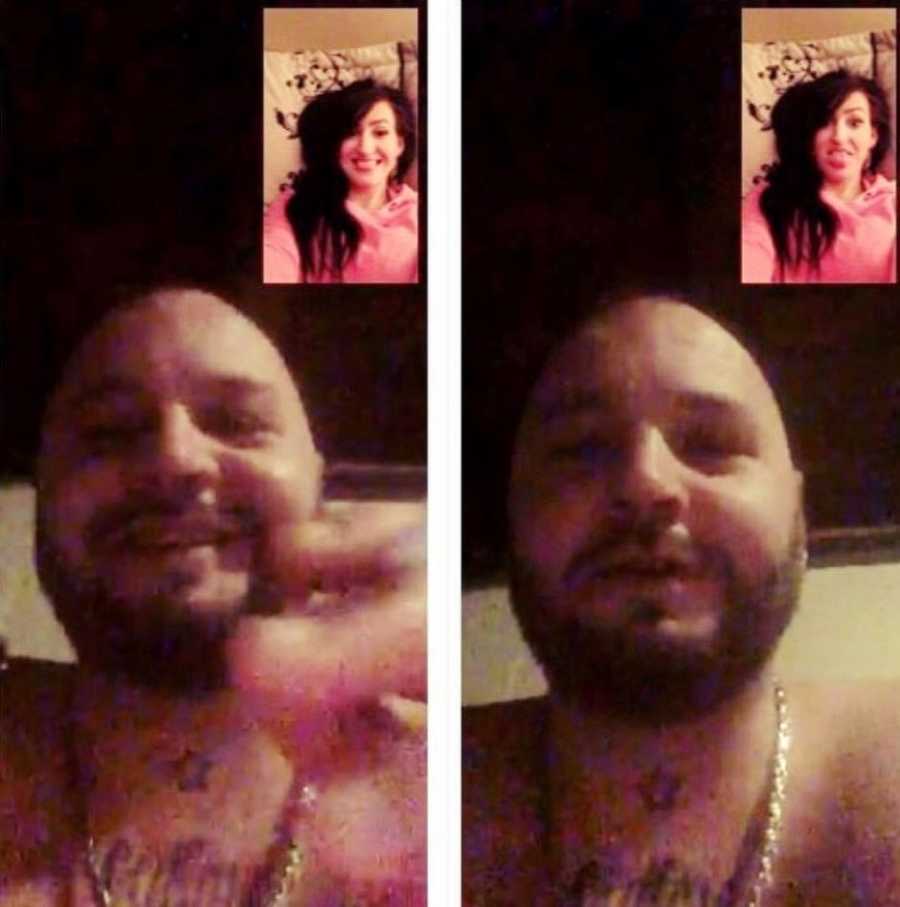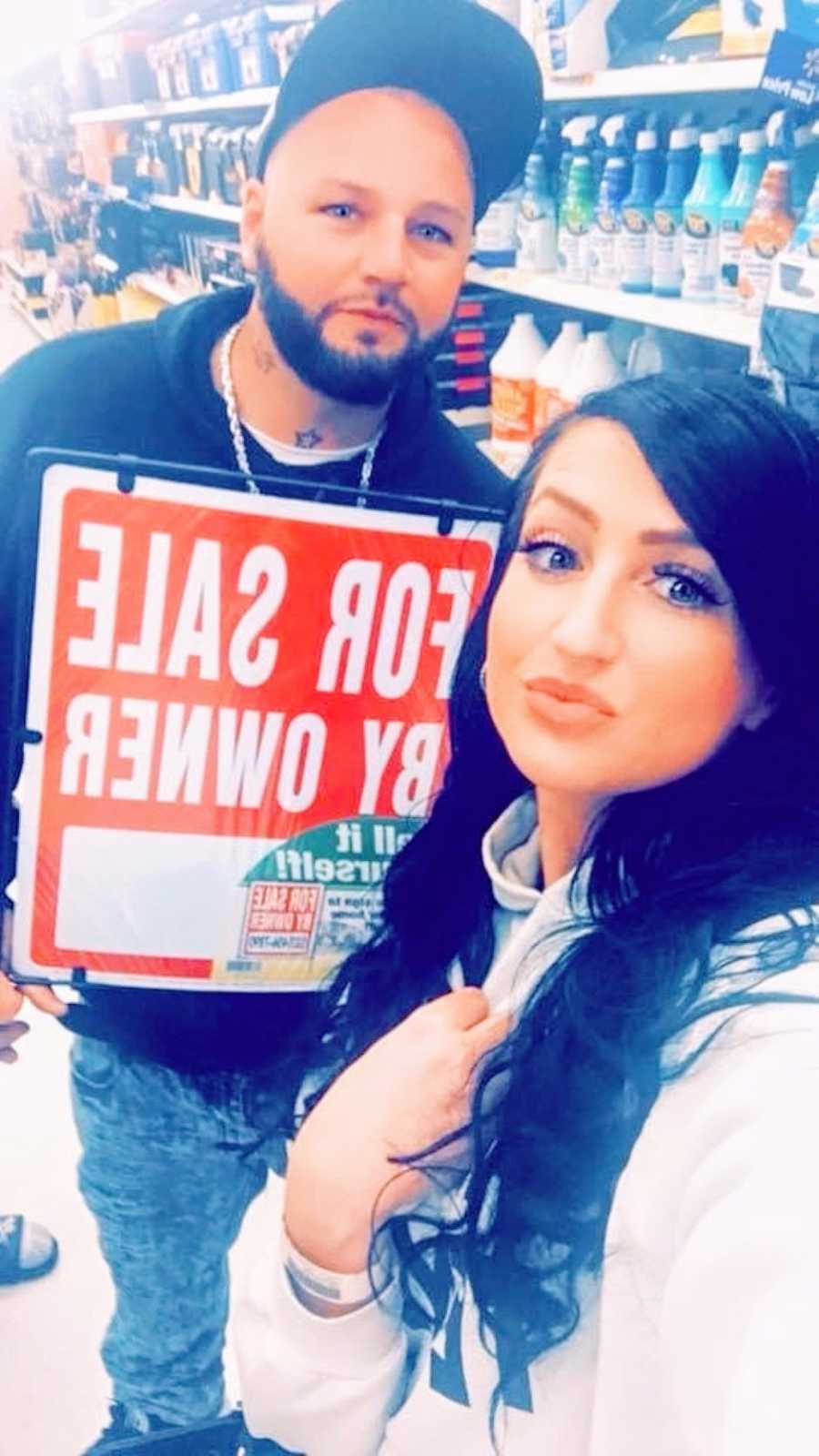 He was the victim of a senseless act of violence from people he knew and even considered friends at some point. He was injured severely and had to be air carried from Beckley, WV to Charleston, WV when he was found unresponsive lying on the side of the road. He spent 6 weeks admitted to CAMC hospital. He had suffered from severe bleeding on the middle and sides of his brain and the doctors said if he pulled through he would have a lot of behavioral issues, but he wasn't expected to pull through. He was in a coma for the first few weeks and spent the last few after surprising everyone and waking up trying to recover and regain strength. I had gone back up to Ohio about a week after he got hurt and we were back to long distance. After being discharged from CAMC, he was admitted to a hospital in Beckley because of a stroke for about a week. And a couple weeks after, I finally was on my way back to West Virginia to reunite with my best friend.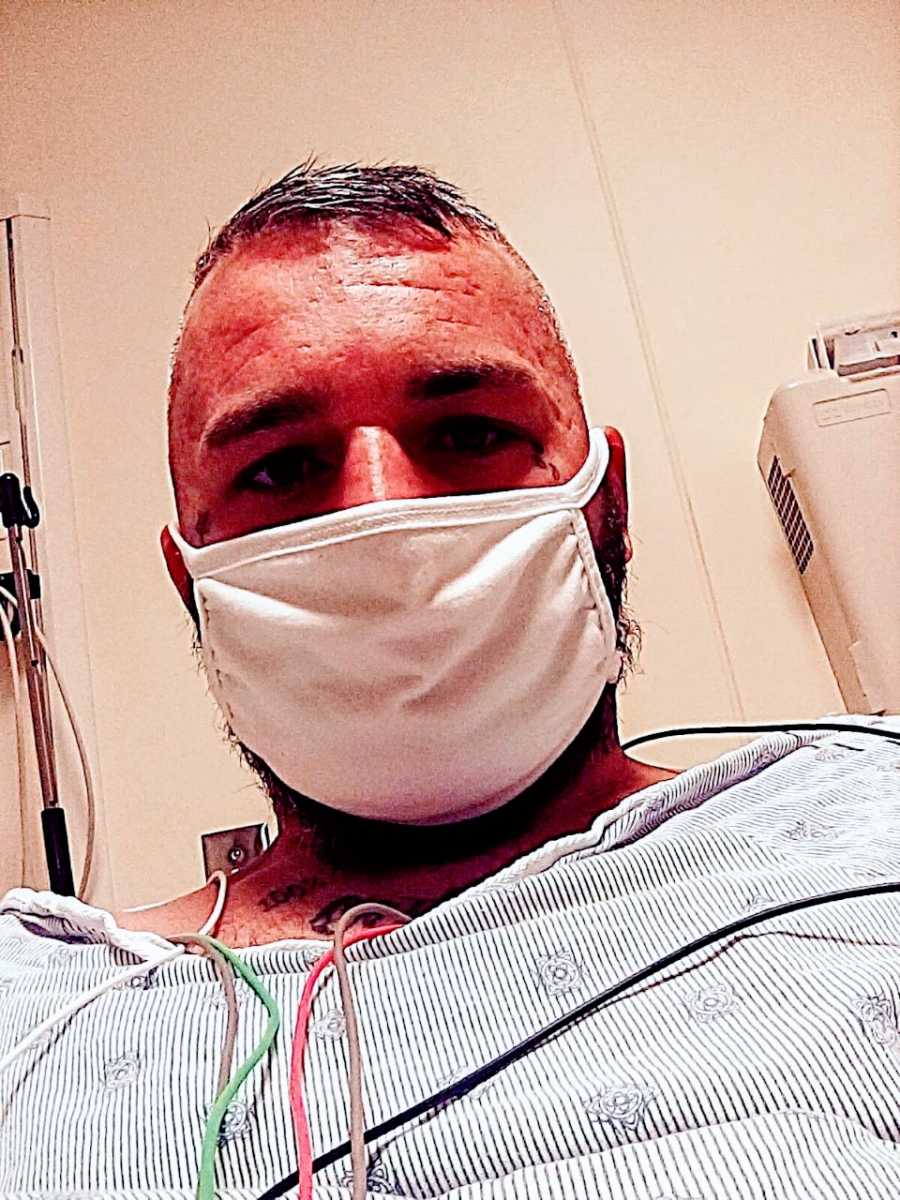 I had only been in town 16 hours. We spent the night together on Friday, May 14th after spending 79 days apart. I never imagined it would also be our last night together forever. On Saturday, May 15th at 2:20 p.m., I had to call 911 when he stopped breathing after he started having what looked like a stroke to me. I've never seen anyone have a stroke, so I wasn't sure. I just knew he had recently had one and it looked like what people say having a stroke does. I stayed on the phone with 911 for 8 minutes until the paramedics arrived. I did CPR and each time I'd get him breathing again I would also have to hold his tongue down because the seizure caused him to start choking on it. And during those 8 minutes, I prayed. I prayed harder and more than I have my whole life. I prayed if I couldn't save him, God would.
The ambulance arrived and took him to Raleigh General Hospital. After an hour of trying to stabilize him, two doctors walked up to me standing alone in an empty waiting room and told me he was gone. Forever. My heart stopped. My lungs did too. I screamed. And I lost it. I had to give my phone to the doctors to call your parents and my heart shattered again picturing their pain. We all loved you so much. How could this world even keep spinning without you? Walking down the hall in the hospital to say goodbye to you felt like death row must feel. I walked in the room and collapsed on your chest and held your hands and told you how much I loved you. I begged you to come back. They had to practically pull me off you because I didn't want to leave. And then I had to walk out of that hospital without you and leave you there, knowing I'd never see you again. And it's been torture ever since.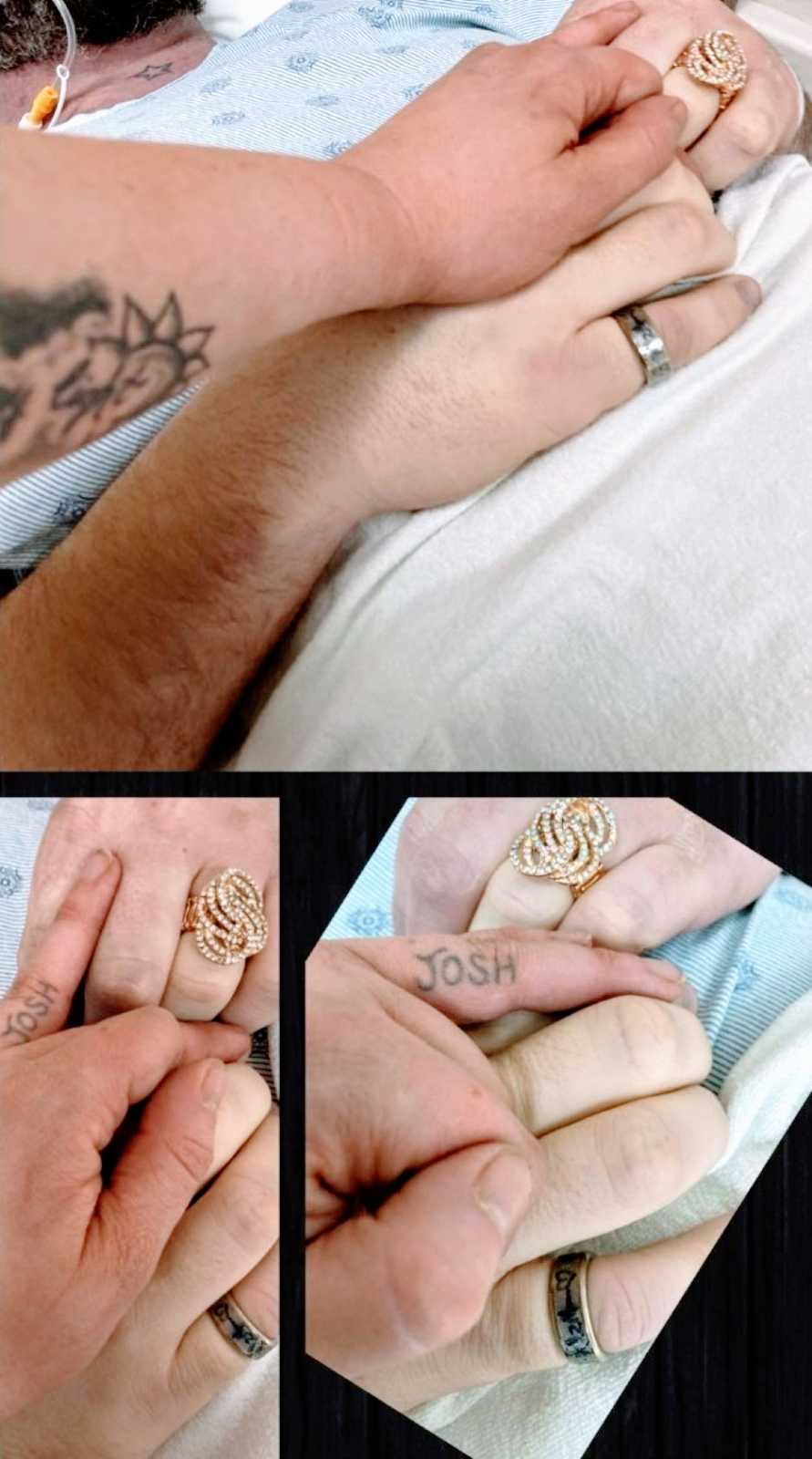 I go to your grave every day. One day, I asked our friend's two-year-old daughter if she wanted to go visit her 'Josh bird' and of course she said yes because she always adored you. Aubrey and I started walking through the cemetery to cut across the big open field to get to where your grave was. Aubrey's parents don't take her to church and her family has never talked to her about Jesus, God, or anything religious. Out of nowhere as I'm walking Aubrey starts shouting, 'Look, it's Jesus! It's Jesus! Jesus is right there.' I literally stopped dead in my tracks and looked at her and asked her where she saw him. She pointed behind us and said, 'Right there.' I looked over to see if there was any statue of Jesus or an angel and there was nothing that looked anything like what would possibly provoke her. Nothing. So, we walked to his grave and she said hello to him. I asked her again who she saw a few minutes prior and she told me she saw Jesus. Again, I asked her where she saw him and she went to point behind her to where she had seen him the first time, but instead of confirming the same spot she stopped and looked around her immediate area and said, 'Jesus is right here.'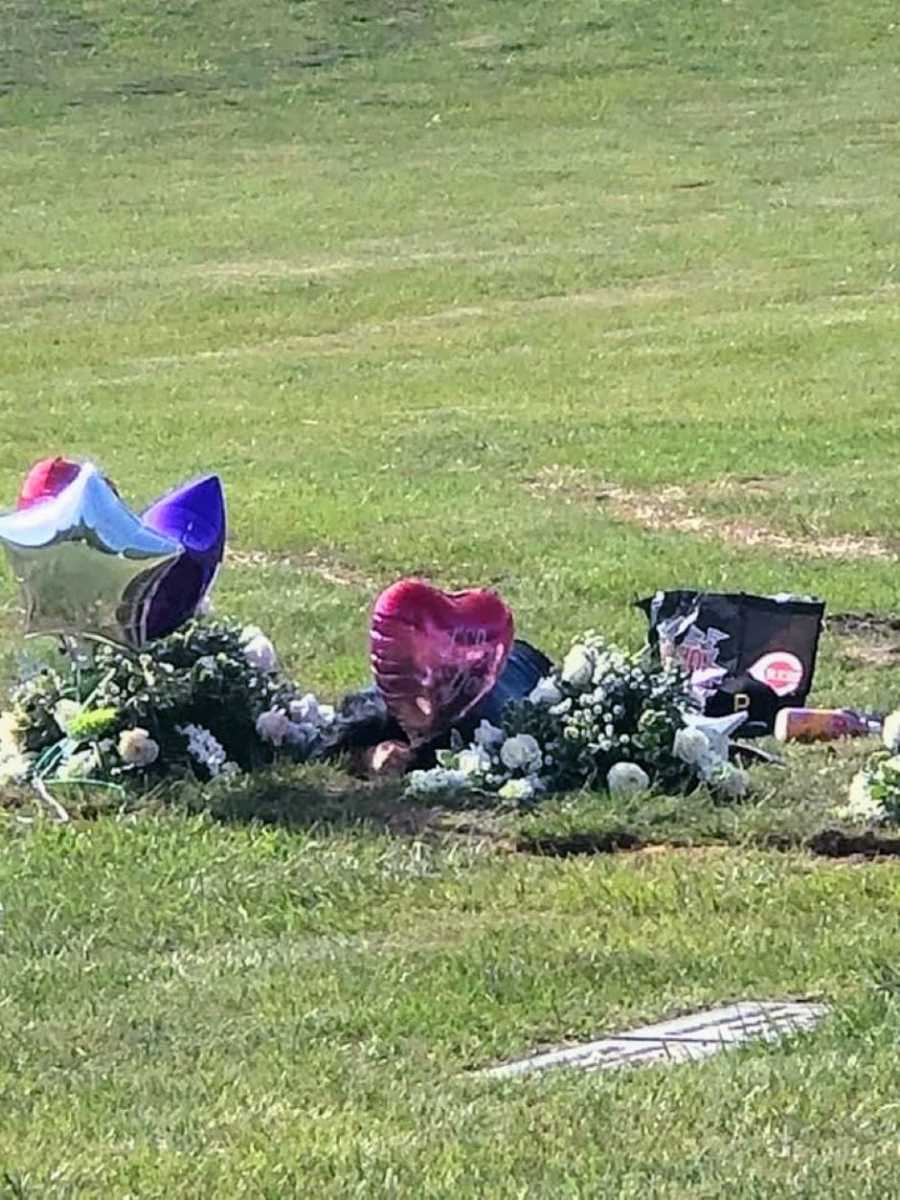 And I've struggled so bad with God's reasoning for needing Josh more right now than we needed him here on Earth, but I didn't struggle that day. Because I knew he was in Heaven. I knew he had been forgiven. I don't have a clue if the prayers I cried while waiting for the ambulance had anything to do with it, but no one will ever be able to tell me Josh isn't in Heaven for all of eternity. He may not be here with me on Earth anymore, but man, I sure do have the most extraordinary angel in the sky for the rest of my life."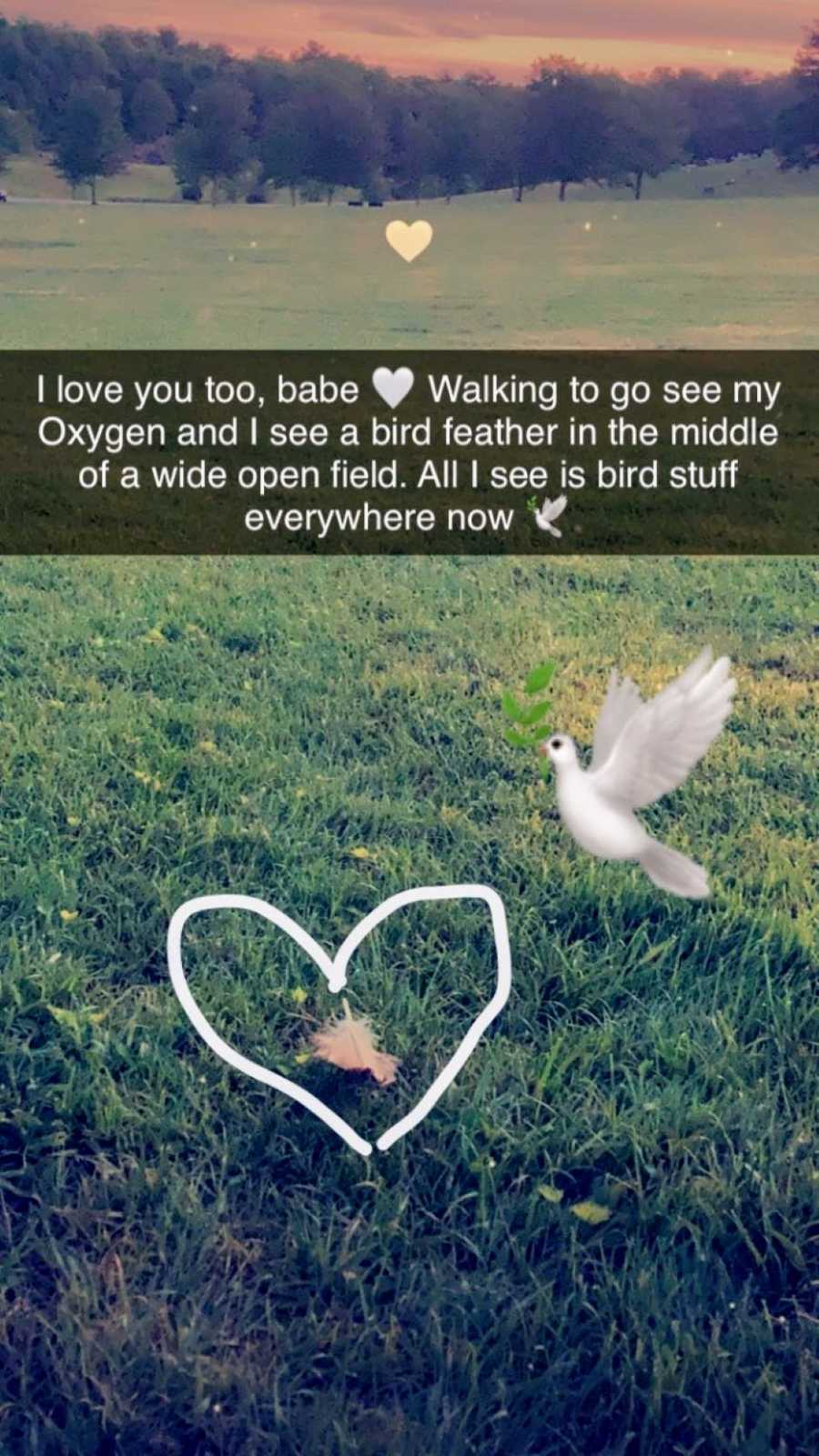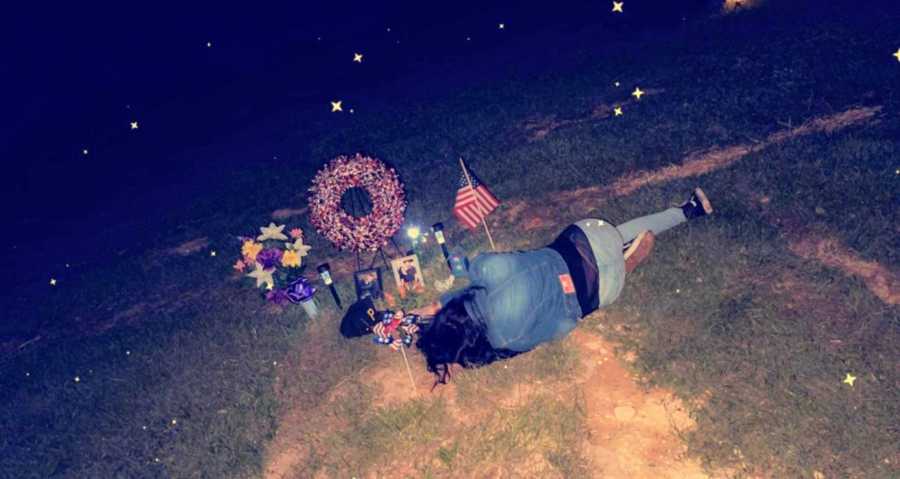 This story was submitted to Love What Matters by Claire Lance Hatton of Middletown, OH and Beckley, WV. You can follow her journey on Facebook. Submit your own story here, and be sure to subscribe to our free email newsletter for our best stories, and YouTube for our best videos.
Read more stories like this here:
'Um, this is kind of weird but the car before you said they felt you HAD to have a cake donut.' We failed to hold back tears.': Woman gets touching 'wink from heaven' on day of late friend's birthday
'That's strange. Why is she lying backwards on her bed?' She looked peaceful, like she was in a deep sleep. I rocked her. She rolled on her back, lifeless.': Woman loses identical twin to Addison's disease, gets winks from heaven
'I kept repeating, 'This can't be real!' My deceased husband's badge number kept showing up in places it shouldn't have.': Widow gets countless 'winks' from late husband, 'It's the most beautiful, comforting thing in the world'
'She didn't want to talk about it or deal with it. Mix teen hormones in and you have a recipe for disaster.': Widow celebrates daughter's strength after husband's passing, gets wink from heaven
Please SHARE this story on Facebook to encourage others to cherish every moment and love what matters most.