"Every year, in early May, there is a fun block party in the heart of Buckhead, Atlanta. You get a wristband and the street is blocked off. It's always a really a fun way to kick off the summer. One year, after a few hours with friends, I decided to meet up with another group across the street.
As I stepped outside, I was greeted by a large scuffle. There were several people running in various directions, a cop running towards me. It was pure chaos. I looked and saw a guy about my age sitting alone on the ground holding, his head in his hands. So, I went over to see if he was alright. It was a decision that changed my life forever!
The scuffle, I soon learned, emerged when this guy was trying to stop a fight between his friend Tim and a very rude stranger. While telling Tim and the guy 'let's not fight' the stranger sucker punched him directly in the eye and ran off!
'Are you okay? Let me see. Move your hands,' I said. As he moved them, I saw blood all over his face and hands. There was a wide gash above his eye where his face had met with the stranger's fist. People immediately came running over with napkins, rags, and a chair for him to sit on. The cop rushed over and said the ambulance was on its way. I looked around as I held the napkins to his face and realized that his friends were nowhere to be found. He was all alone.
'Hey, the ambulance will be here soon. Do you want me to go with you?,' I asked. He shook his head. 'No, no. It's ok. I'll be fine,' he answered. 'Listen, I had the same injury in high school. You could be there well into the morning. I really don't mind going with you so you're not alone,' I told him as I recalled the 6 hours I spent in the ER by myself after a cheer leading accident. After some hesitation, he replied, 'Well, if you don't mind, that would be great.'
I asked him his name and he told me it was Cody Johnson, with a T. I laughed and said, 'Okay Cody Johnston with a T. When the ambulance gets here, I'll go with you and pretend we're dating.' When the ambulance arrived and the medic began asking questions, I was able to learn a little bit more about this guy. He had a birthday coming up, he was from Ohio, and he had a job as a structural engineer in Atlanta. The EMT suggested I ride up front with his partner, a bubbly woman who quickly realized I didn't know the injured guy in the back of the truck.
'You don't know this guy, do you?,' she asked. I felt totally called out and started apologizing immediately. 'No, I'm so sorry. I just felt so badly because he was all alone and…' Her laughter cut me off and she said, 'Well, at least he's cute. Maybe he'll get your number!' Maybe the woman was on to something, I thought. All I could see from our initial meeting was blood and sweat. I hadn't gotten a good look at him too much under all the napkins.
When we got to the hospital and I knew he was going to be okay, I started to check him out a little bit. 'Okay, he looks kind of tall laying there on that stretcher,' I thought. As they wiped away the blood, I could see his sparkling blue eyes. As we chatted with the doctor, his deep dimples started to show. He was cute.
While we were waiting, his phone kept ringing. I noticed someone named Rebecca was calling a couple of times. I thought maybe it was his girlfriend, but then he declared she was a friend of his. He asked me to answer and let her know what was going. 'Hi, um. My name is Kristin. Everything is okay. I'm here at the ER with Cody and he's getting some stitches here soon.' Before I could continue, she shouted, 'OH MY GOSH. I'M ON MY WAY!' About 10 minutes later, his friend Rebecca walks in, phone in hand, camera pointing at the bed, and laughing hard. 'Is it okay if I take pics of this?' I am so grateful that she came and had that funny idea because now we have pictures from the crazy night we met!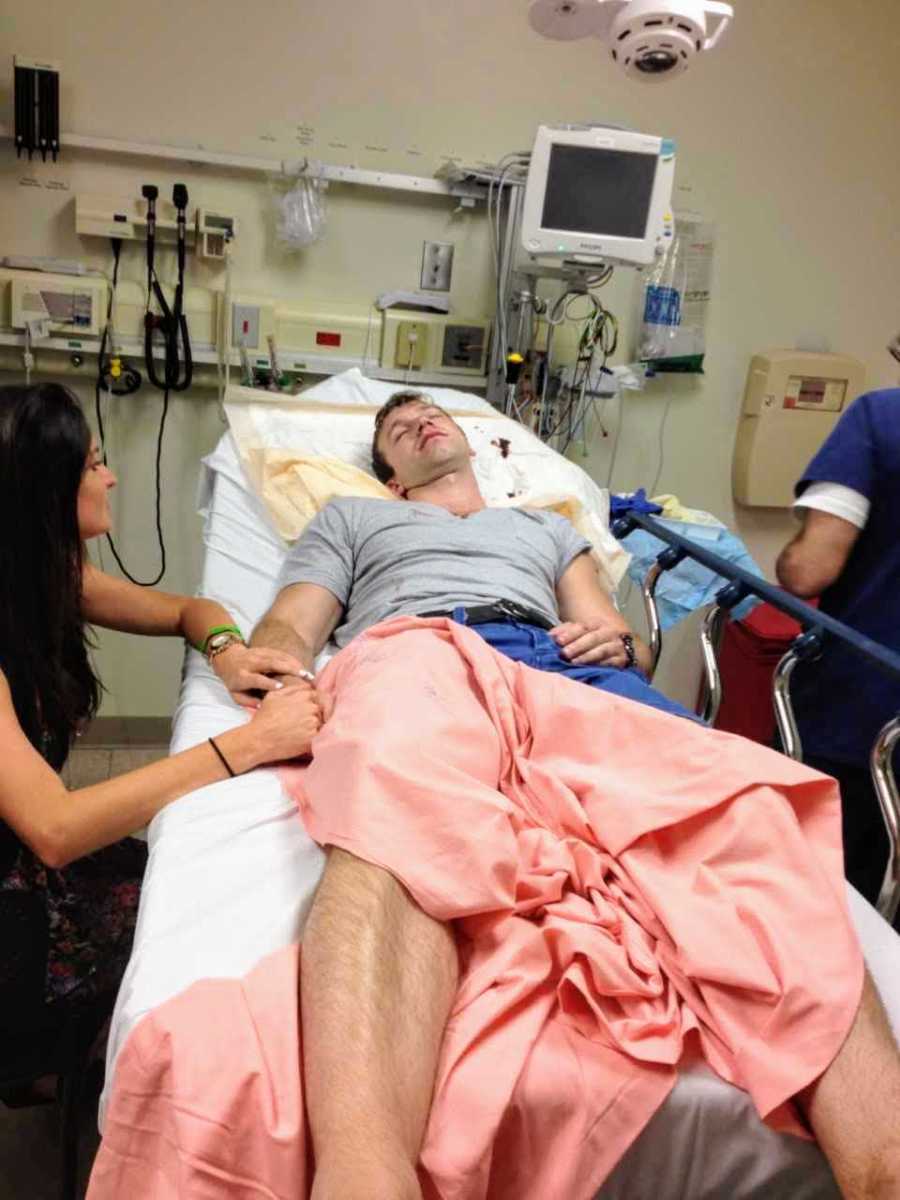 After Dr. Raj stitched him up and sent him on his way, I added the two of them on Facebook and told them I hoped to see them soon. The next day, I got a very sweet message from that handsome injured stranger thanking me for helping him and asking if he could take me to dinner as a way to thank me for being there that night, but preferably after his face healed a bit!
We had our first date a few weeks later.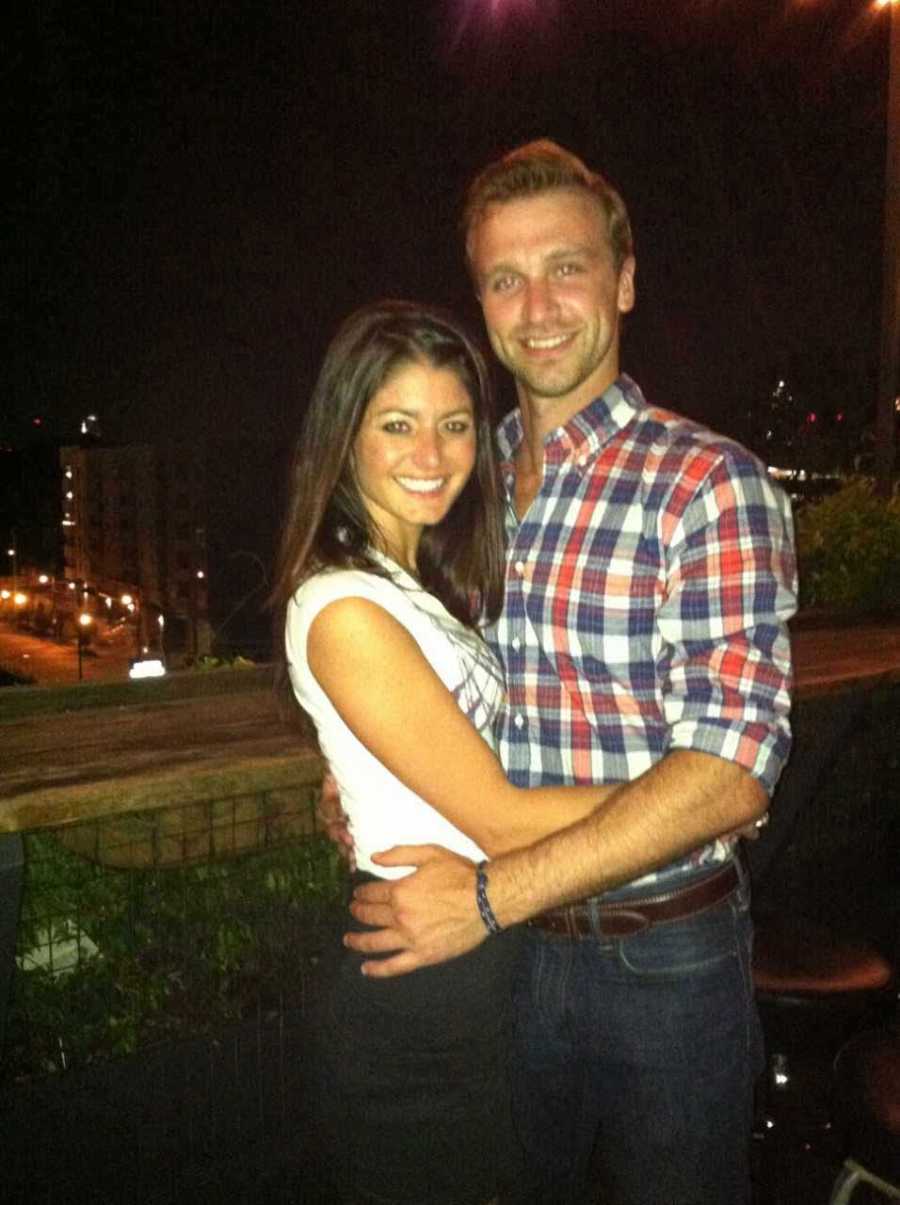 The next month he even came with me on my family beach trip, and I think it was then that I began to really fall in love with him. He was so much fun to be around, so easygoing, and got along great with my entire extended family during the vacation. From the start, I could really see he was a man who put others first, valued the important things in life, and worked hard to make sure he could have the life he wanted in the future. I knew I wanted all those things in a husband and quickly came to realize he was the one for me. And it's safe to say we have been inseparable ever since!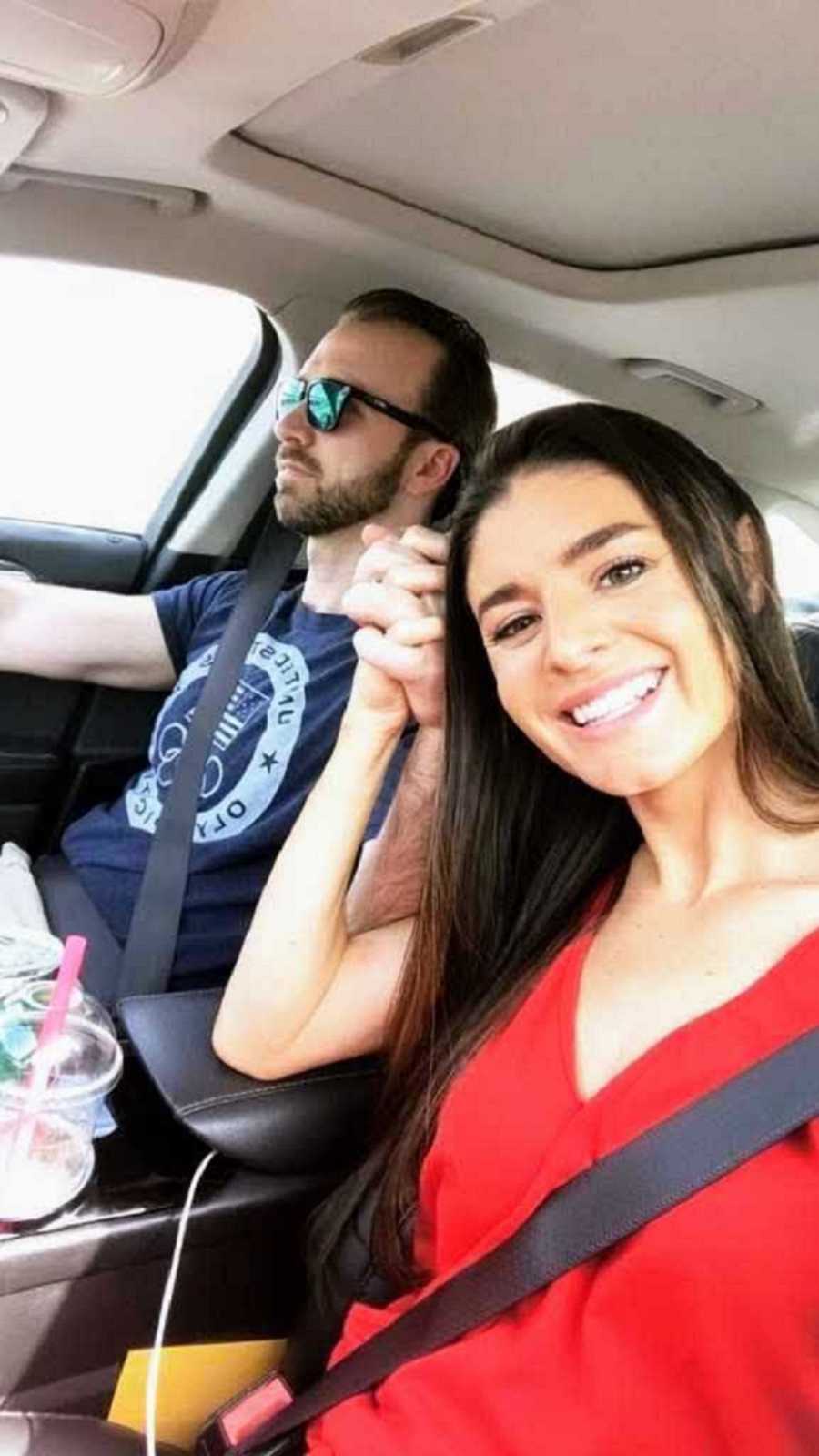 We met back in May of 2012. Since then, we got engaged in March of 2014 in New York City and married in Atlanta in 2015.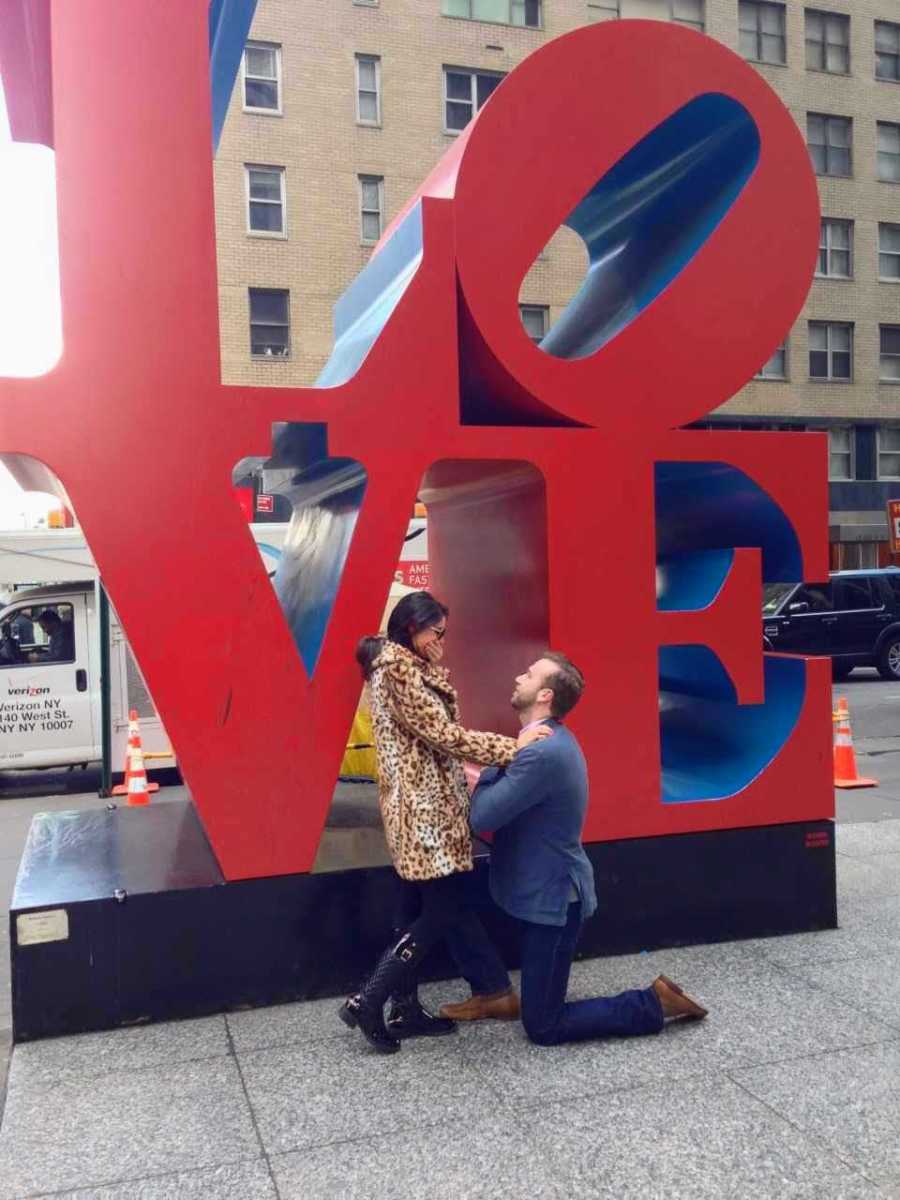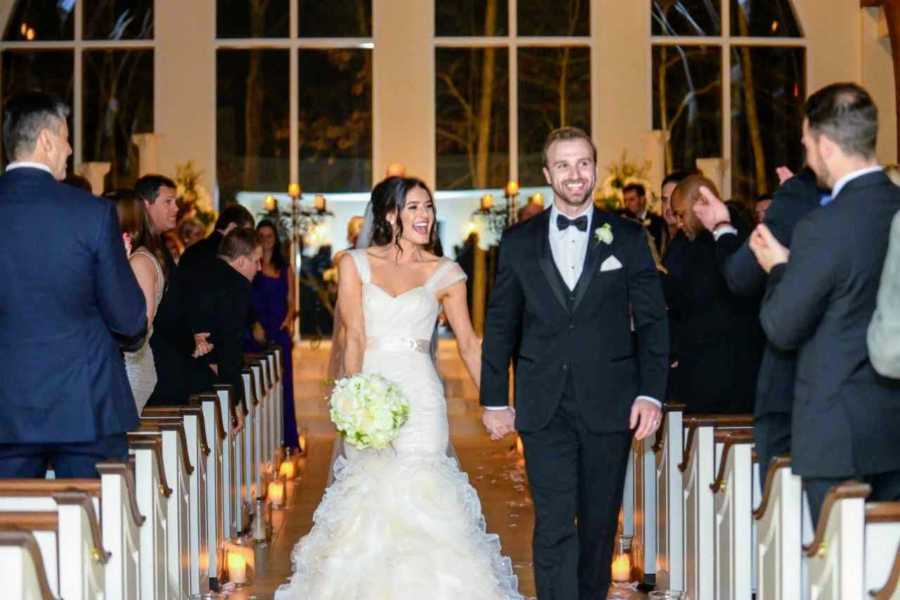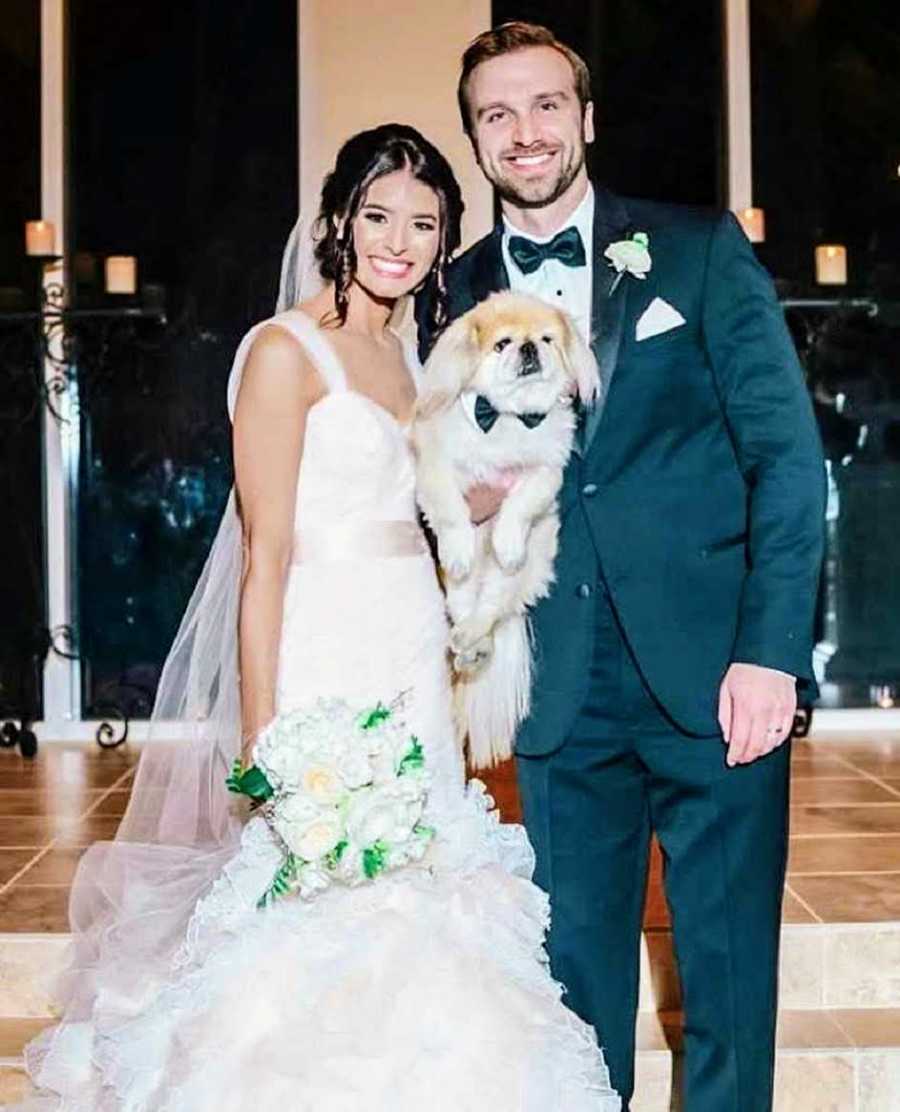 We also went on to have our first child, Sawyer, in 2016 at that same hospital.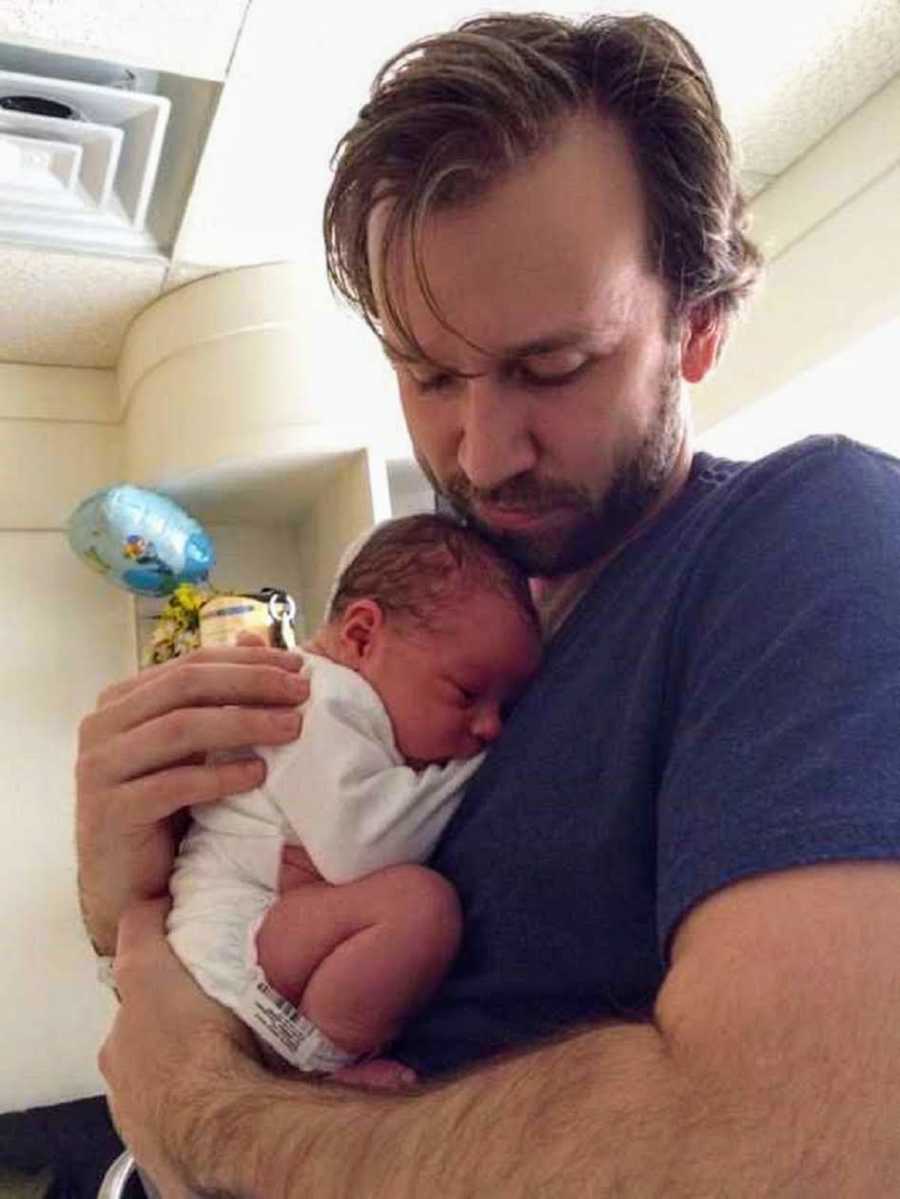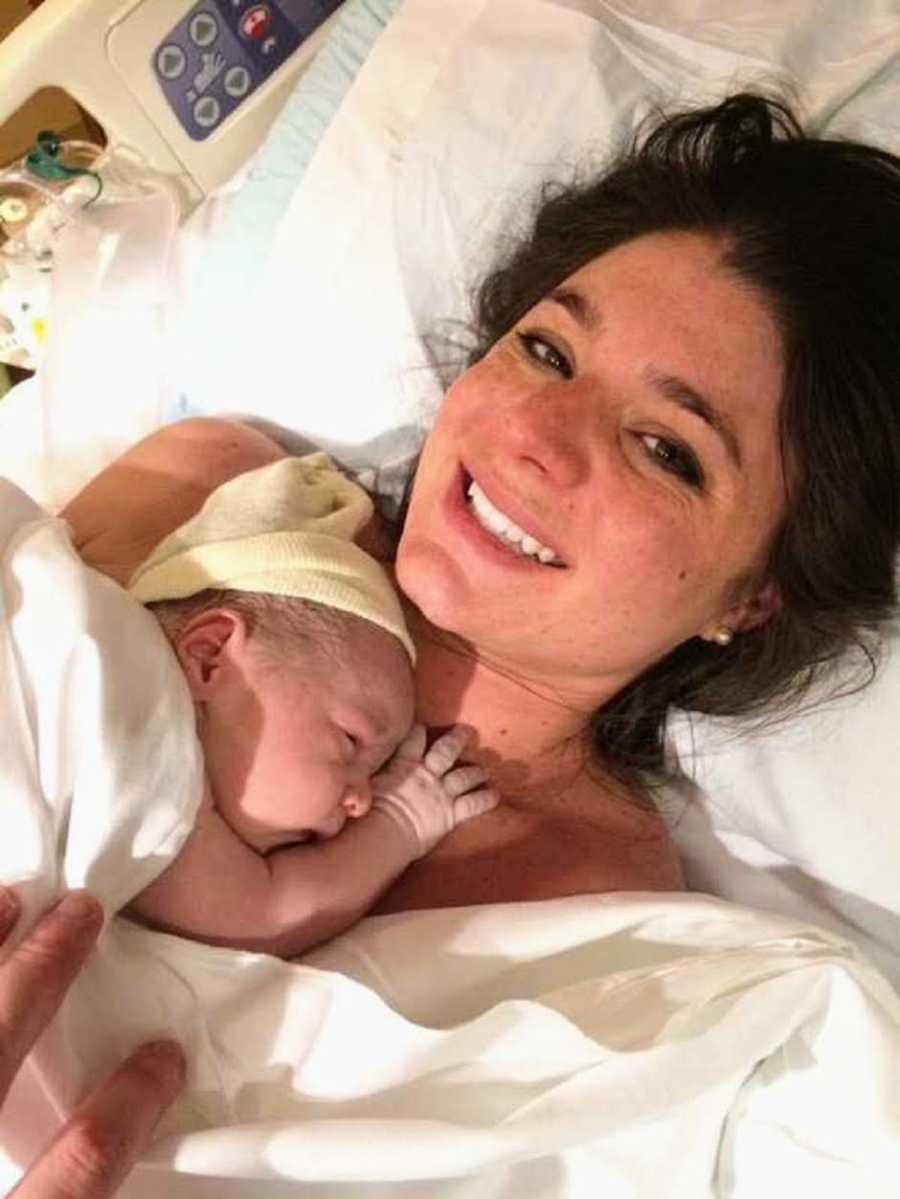 We welcomed our second child, Teddy, in 2018 at the same hospital as well! It's become a tradition.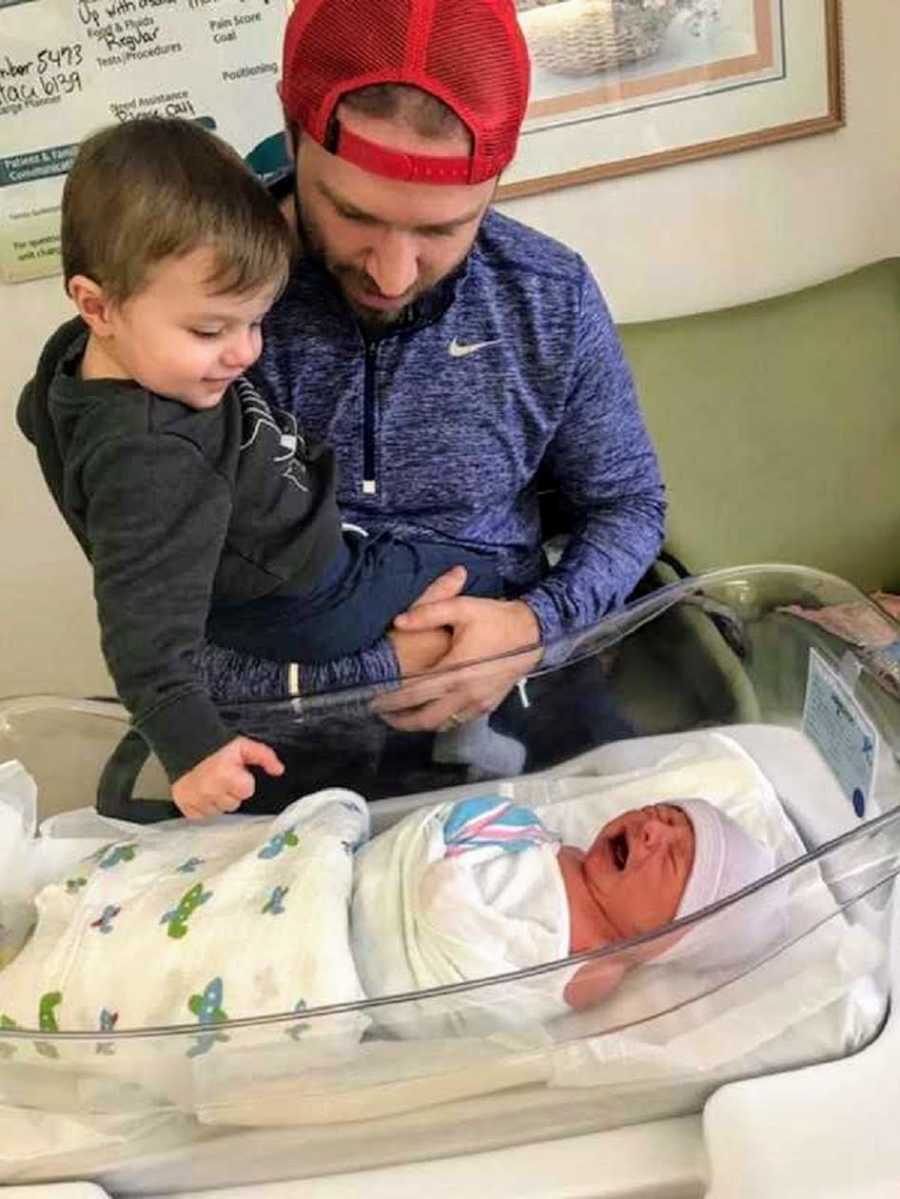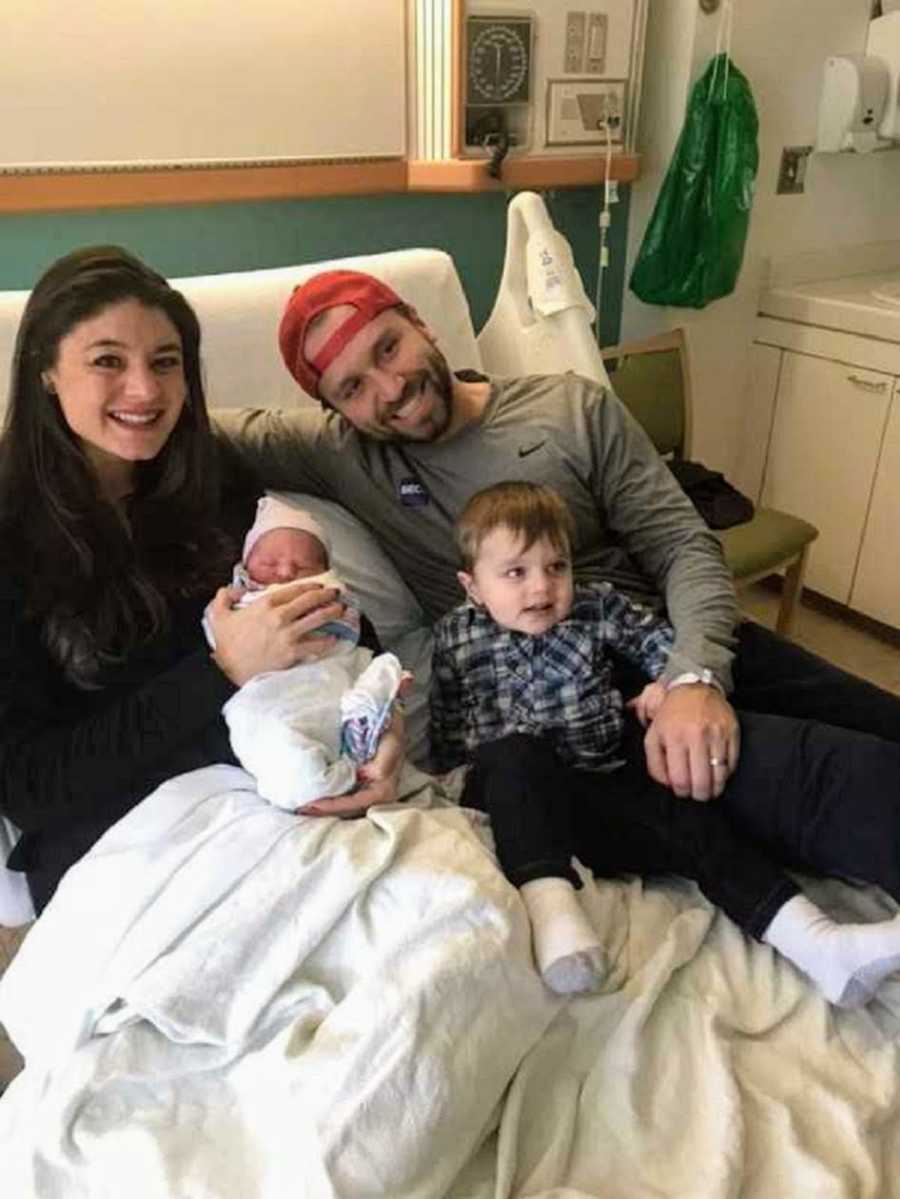 It is so funny to think that a random chance meeting could be so serendipitous and change the course of two people's lives forever. In that moment, I thought I was simply helping a stranger. Turns out I was setting myself up to fall deeply in love with the man of my dreams! If I had walked out a minute earlier, I would have missed the whole encounter. Had it been a minute later, he may have met a different kind stranger. Had he declined my offer to go to the ER, he may not have remembered me at all from the incident.
The more I talked with Cody those first few days, we discovered that we had many mutual friends already. In fact, we had been nearly meeting each other for over a year at various events we both attended! I truly believe that after 7 beautiful years together, and two wonderful children later, we were meant to meet each other at the right time.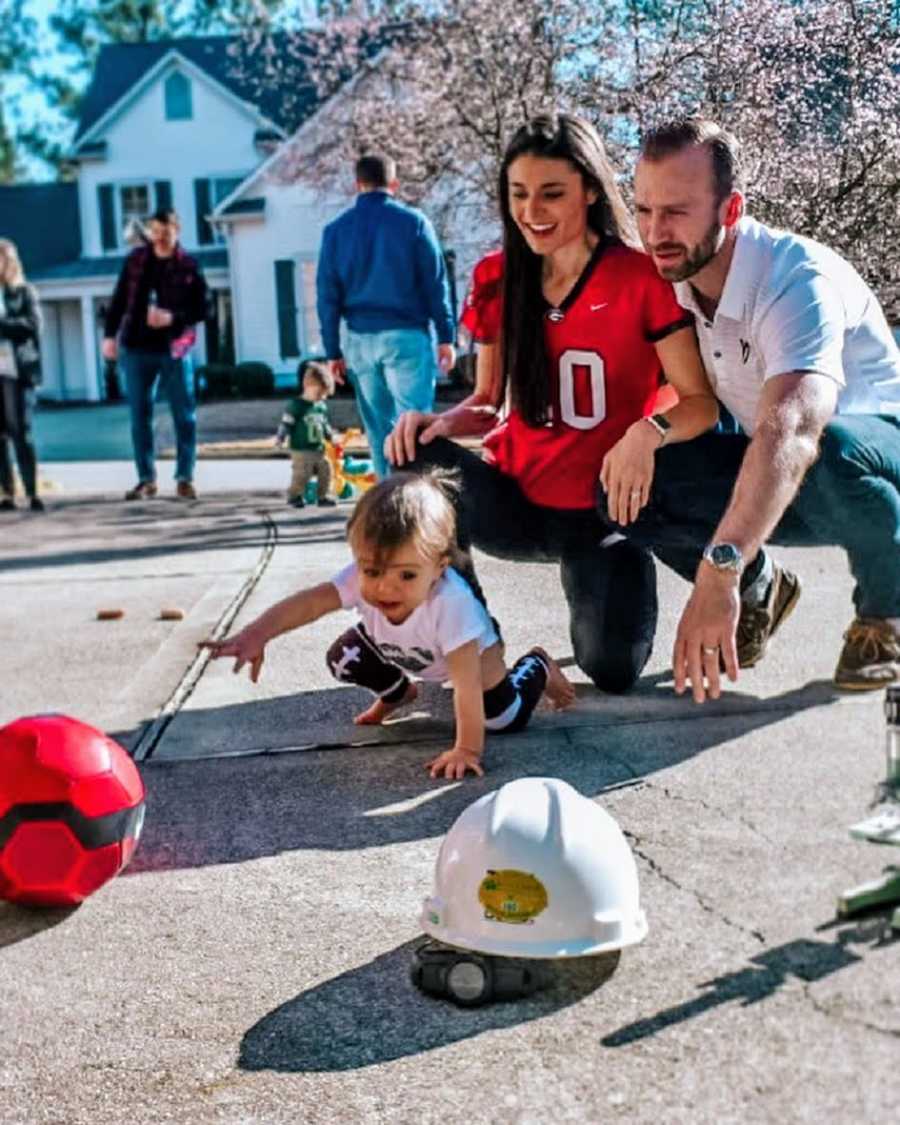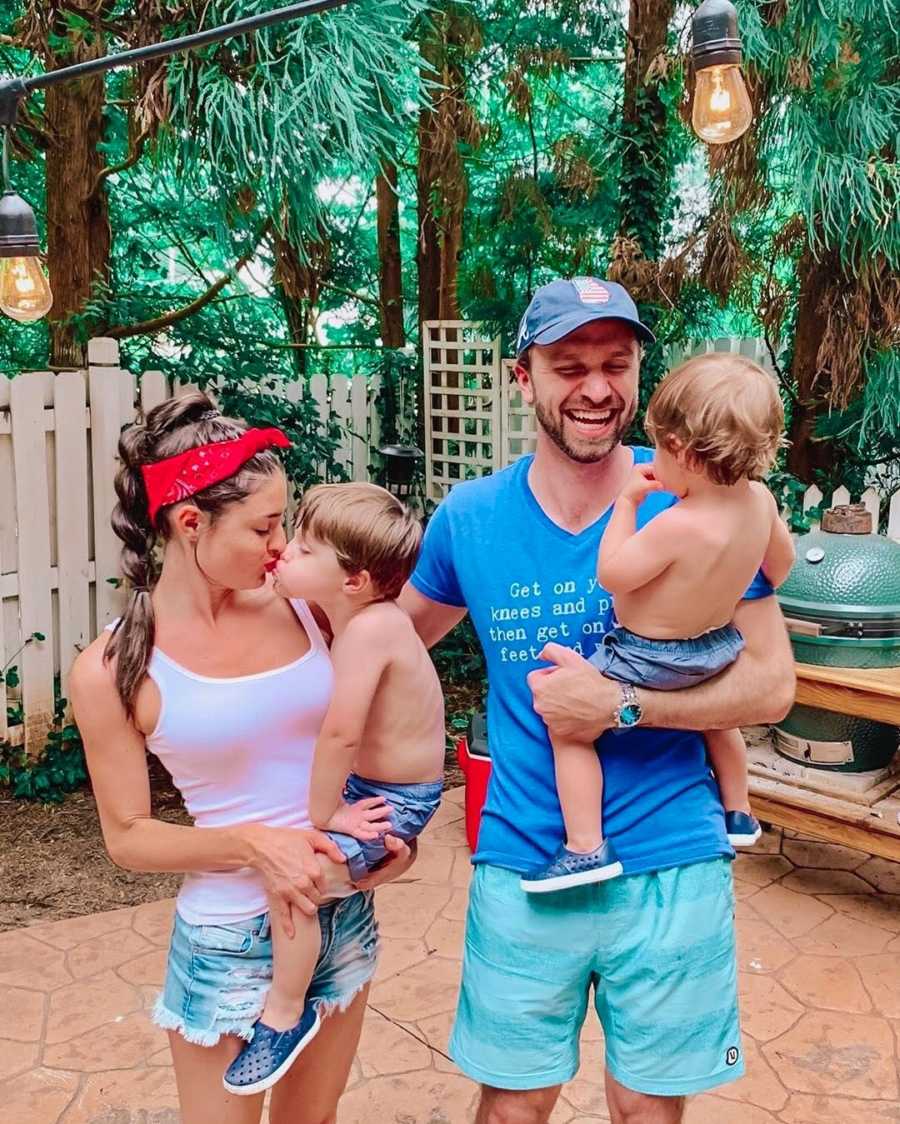 You never know what lies ahead in your life, but if you listen to your heart, pray hard, and follow little clues and hints, maybe, just maybe, you'll be on the path that God has planned for you."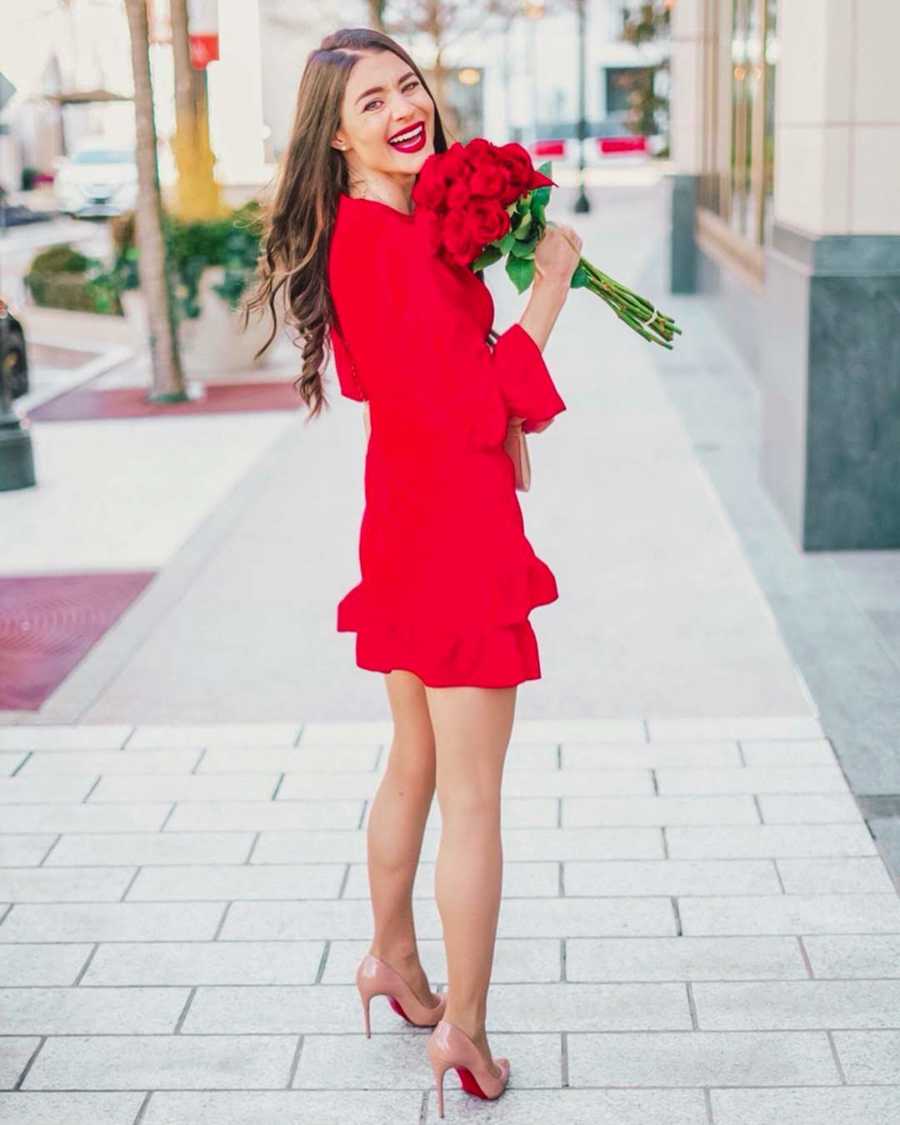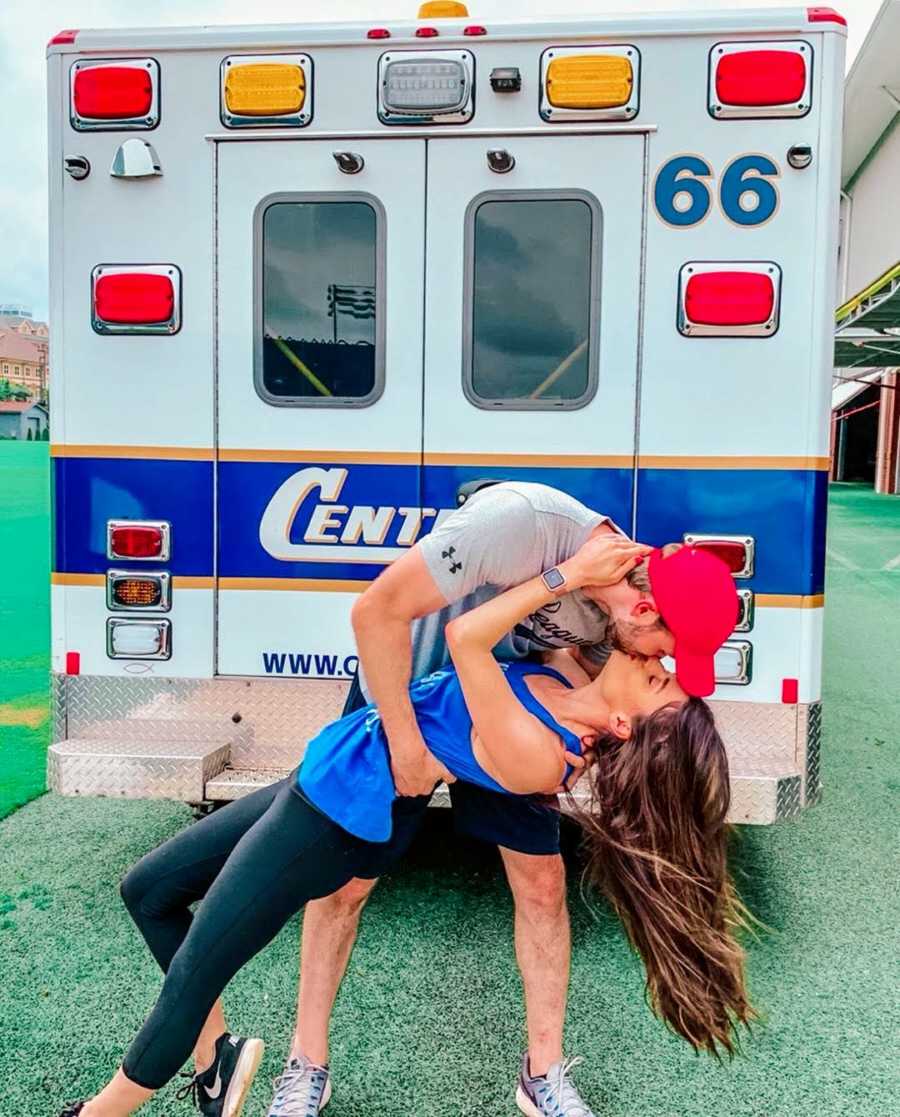 This story was submitted to Love What Matters by Kristin Johnston of Atlanta, Georgia. You can follow her journey on Instagram here and Facebook here. Submit your own story here and be sure to subscribe to our free email newsletter for our best love stories.
Read more powerful love stories:
'After 22 years of marriage, I found myself headed to a divorce court. When I walked into Kmart, my life forever changed. 'I would ask you out if you weren't wearing that wedding ring,' he said.'
'His last text said, 'Bank robber.' My heart raced and I ran upstairs. I received a message from a stranger offering condolences to my fiancé. I had no idea what was going on.'
'We were told, 'Long distance NEVER lasts.' We lived on different continents. Everyone thought we were crazy. The time finally came for me to fly across the world and see if our love was real.'
Help us show that compassion is contagious. SHARE this story on Facebook with family and friends.