"My husband and I sold the entire freaking American dream to buy 10 acres near a State Park and build our own off grid homestead while we live in 240 sq. feet with our three kids. I want to tell you we had a sitcom worthy Ah-Ha moment, but it just isn't true. Our story is longer than that, but it is ours, and it led us to here, to this tiny, intentional, sustainable, debt free, solar powered, do it yourself reality we happen to love.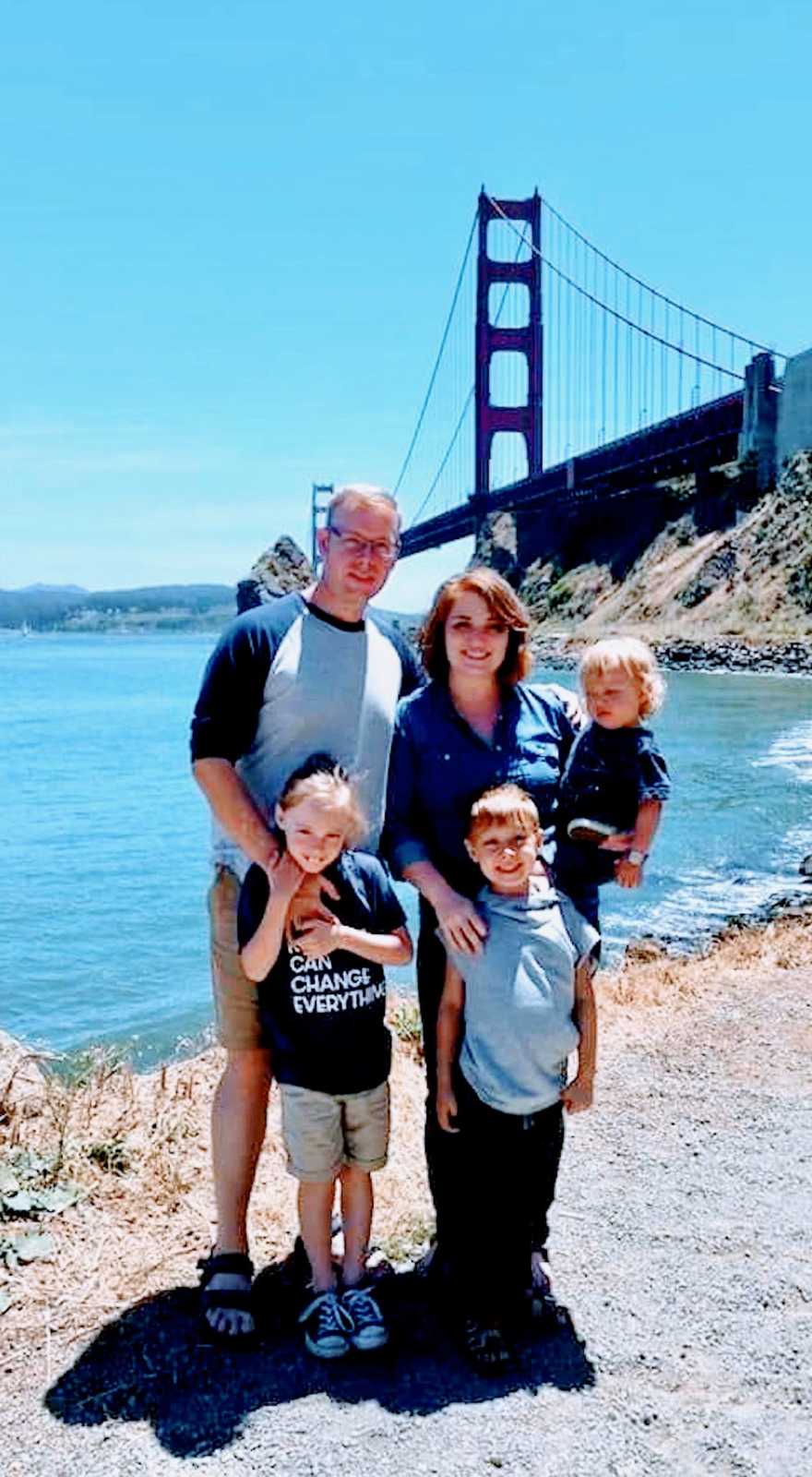 Let's go back a few chapters.
In 2014 before minimalism was on the rage, I found myself purging stuff. We had sold our little house and bought this BEAUTIFUL, 3,000 sq. foot historic home and we were renovating it ourselves. It was one of those storybook farmhouse style Pinterest dreams. It was rough around the edges, but the bones were good, and I knew with some updates and paint we could make it dreamy once again. It was also three times the house we left. At that time, we had two boys, they were 2 and 4. The house had 5 bedrooms and three full baths and within a year of moving in it was obvious it had served as a catalyst for STUFF. Every evening I would finally get the kids to bed only to spend hours cleaning up after them, loading and folding laundry, washing an entire day's worth of dishes and going to bed feeling more and more drained and unfulfilled. I started donating things slowly and mostly organizing what we had in some attempt to lessen the load as if putting a mountain of crap into pretty bins made it less of a pain to clean up every day of my life, but it was definitely all necessary.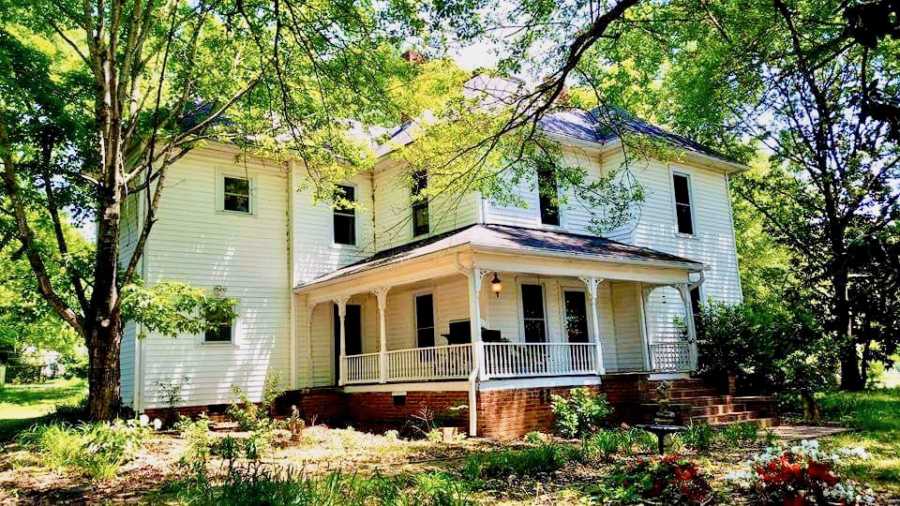 That big, full, beautiful house left me feeling empty. Things stayed pretty much the same in our lives until August of 2015. My husband left for work as usual and I set about washing bedding and changing diapers. It was hot and I was worried about the power bill, so I spread all the blankets out across the giant banister. Like in most early 1900's homes the stairwell was right in the middle of the house and it was very large. I had done this dozens of times before. I went upstairs to check in on the boys in the playroom and played dress up with them for a while, I am honestly not sure how long, but I heard the next load of laundry chime and I headed to switch it. Opening the door, I immediately saw flames and smoke climbing the stairs. I could see little pieces of fabric floating up from the blankets and I quickly realized we were trapped.
For a quick second I thought about trying to get water to throw on it but I had no idea where it had started and I kind of assumed in the kitchen (we had a gas stove I had always worried about) which would mean most of the house was gone. I made the decision to push the boys back into the playroom and try to escape. I crammed one of their blankets under the door to keep the smoke out and tried to open a window feeling grateful we were in one of the only rooms over the porch. The window was stuck. I had my cell phone, so I quickly called 911. While trying to hold the two-year-old and keep the four-year-old calm I started kicking the window and talking to the dispatcher. I knew I could get us on the porch roof, but I really didn't have a plan from there. It was too high to jump. I got the window open FINALLY and crawled out onto the roof holding the baby when the oldest started to cry.
To this day he will tell you he remembers this moment, he said he was NOT getting on the roof. I gently took his arms and looked him square in the eyes, 'We are going to get out of here, we are going to be okay and when our feet are on the ground you can cry all you want. I will hold you and we will cry together. But right now, in this moment I need you to be brave. I need you to do what has to be done. You can do this; I am right here.' Reluctantly he dried it up and followed me onto the roof. Thankfully that house is in the city and they were there to rescue us in only a few minutes. We were sitting on the roof of the porch and I was trying not to think about the flames behind us.
Two different firemen carried my boys down and a third came up for me while their crew broke windows and doors to put out the fire. They loaded us into an ambulance even though we were unharmed, the boys didn't even smell like smoke because they had been in the playroom. Everyone checked out okay except my blood pressure was something like a million over 678 and they wanted me to sit still and take the oxygen for a few minutes while I called my husband. The poor man was nearly an hour and a half from home when he got my call saying the house was on fire, but we had made it out. It wasn't until the fire chief came up to me a full half hour later that I learned the fire was contained to the stairwell (until this point I still thought the entire back of the house was gone). Because the fire was directly beside the return vent and it was August, so the air conditioner was on the smoke damage was extensive. We weren't allowed to take things from the house.
I remember someone called a victim's advocate telling me to call our insurance company and someone from the Red cross asking if we had a place to stay, someone else from a cleanup company pushing a business card into my hand. Everyone had questions and I couldn't think. It wasn't the smoke I was just still in shock and my mind was reeling. My mom (remind me to tell you the story of her running through a police barricade another time) came and took the kids for a few hours so I could meet with all the necessary people. As soon as my husband got there and the fire investigation was finished (they have to rule what the cause was candle, if it was accidental or arson accidental etc., we eventually found out it was a candle) we signed things and gave testimony, made hotel arrangements with the adjuster, scheduled meetings with the clean-up people and they finally let us back in. My heart sank. Stepping over broken glass, chard wood, rug remnants and water from the hoses was so surreal. I remember thinking it looked like one of those post-apocalyptic movies.
It would take months and over 76 thousand dollars to make it whole again.
A friend sent some of her boy's clothes for our kids for the night and we headed to the hotel. All I had was what I was wearing. I sat in my Smokey clothes and told him the whole story. It wasn't until then that I realized I hadn't grabbed a single item from the house. Not one single thing. If you had asked me before that day what I would take with me if the house caught on fire, I guarantee I would have listed off a dozen things. Pictures, irreplaceable family treasures, computer, my camera gear blah blah blah. Not one thing had even crossed my mind to take.
We moved to a hotel with a tiny suite for the next few months. It had a living room area, a tiny kitchenette, a bedroom and a bathroom. From 3,000 sq. feet to probably 350 sq. feet. I was sure we'd be miserable, but we would make the best of it. Our community rallied around us. They donated money and brought little toys for the boys, someone dropped off backpacks with coloring books and toddler pajamas, someone else had special blankets made for them with their names and my sister took us all to the zoo for fun. I will never forget them pouring into our lives and supporting us in every way, it forever changed my impressions of humility and gratitude.
Everyone wanted to know what we needed but I honestly wasn't sure.
Slowly but surely the house was restored. It was time to move home. Except now it was empty, and I had changed. I spent months in that tiny hotel with virtually nothing and it was so wonderful. I played with my kids, not occupied them so I could get something done, I played with them. We wore that hotel pool out until it got cold, built blanket forts, baked cookies, ambushed the hotel staff with dart guns, hosted puppet shows with our socks, read library books, napped together, had park dates with friends. We had a blast.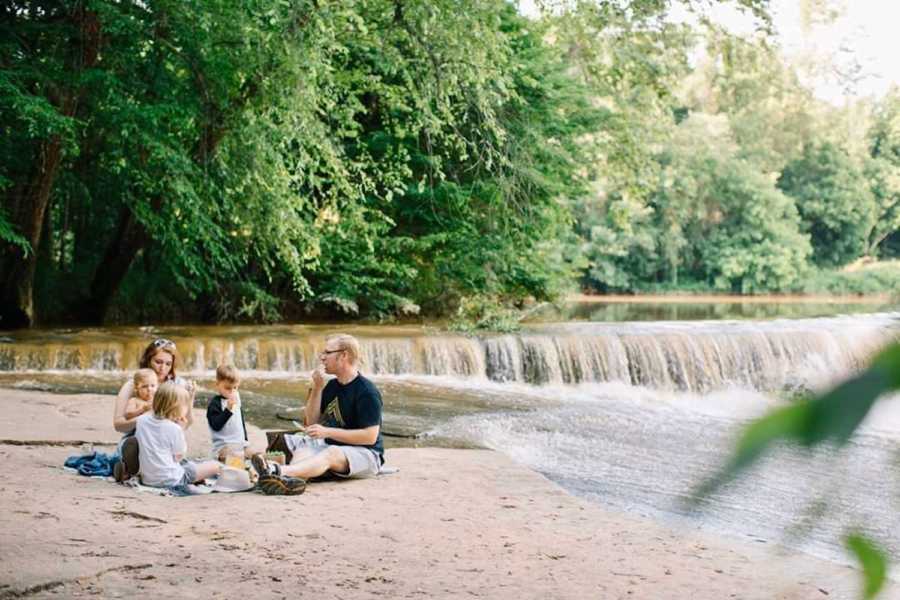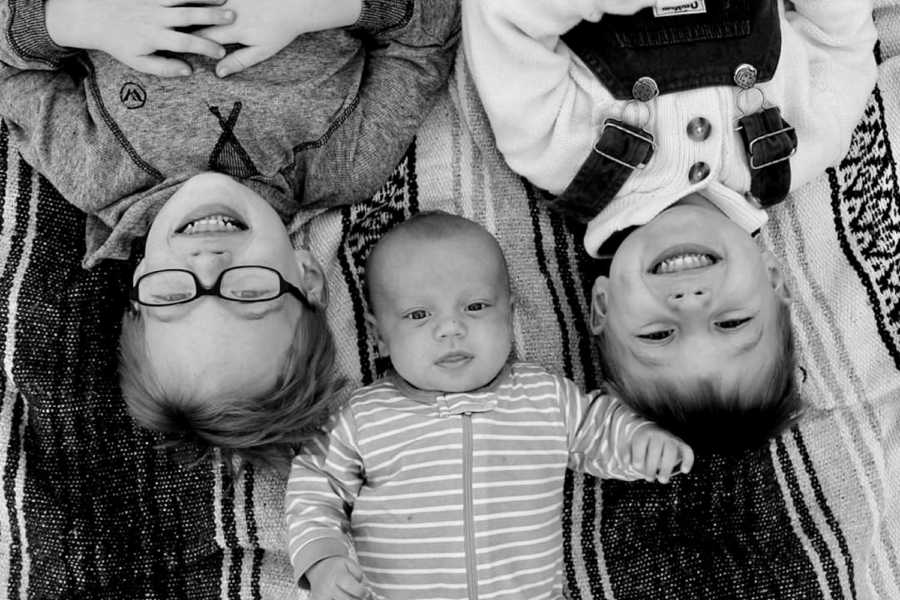 Two days before we moved back, we had a meeting with the clean-up crew to do a final walk through before we paid them. Roi-Kyi (husband) was talking to the contractor near the stairs where all this started. People were asking me questions I couldn't even hear, and I was in some sort of daze, walking room to room, crying. I wasn't crying for all the stuff we had lost or crying because it happened to us. I could finally see everything I had missed. I could finally see how all that STUFF kept me in constant combat with maintenance. I could see evenings I should have been snuggling with my husband and watching a movie wasted on putting puzzles back together and sorting dumped toys in senseless bins. I could feel all that resentment I had toward my family for all their messes. I could see the afternoons I had missed playing cars in the floor with my precious blonde boys because I was folding mountains of laundry and washing dishes.
I didn't know what we needed but I knew I wasn't going back to the way things were. I talked all this over with hubby that night and he agreed. We went out the next day and bought a set of white dishes, a few cooking things, curtains for privacy, pillows and bedding and nothing else. We waited a few weeks to see what else we needed and honestly it wasn't much. The kids had a few toys and books they'd been given while we lived at the hotel and we had replaced our clothes with simple capsule style wardrobes because we didn't have room for more. Eventually we added a few cooking tools we found we needed, and we started to talk about our goals.
Losing everything taught us we didn't need much and hotel life taught us we could live tiny without issue. Roughly five minutes (exaggeration) after we moved back in, I found out I was pregnant again with a surprise baby. I guess we found something to do in the hotel.
We started getting serious about what we wanted to do with our lives. I had aspirations of minimalism and I was becoming very passionate about sustainability. He wanted to get out of debt completely and he really wanted to build our house himself. His career shifted for the better, but it meant a long commute and we knew we needed to sell our house and all of its dreamy moldings. So, we bought 10 acres and mapped out a plan that centered around our goals. We figured out we could pay for the build with cash if we didn't have to pay a mortgage or rent so that led us to living tiny on sight. I was adamant about using clean energy and you aren't allowed utilities until you have a residence, so this led us to solar power. We put in a well and septic, renovated a camper, sold our house went for it. We have two bowls, plates and cups per person. We each still have capsule style wardrobes and a few pairs of shoes. They boys have a cabinet of homeschool supplies, building sets like Legos and Zoobs and a small drawer with dinosaurs, cars, robots and maybe two stuffed animals each. All of their toys would probable fit in a backpack and honestly, they would rather play outside than touch any of it.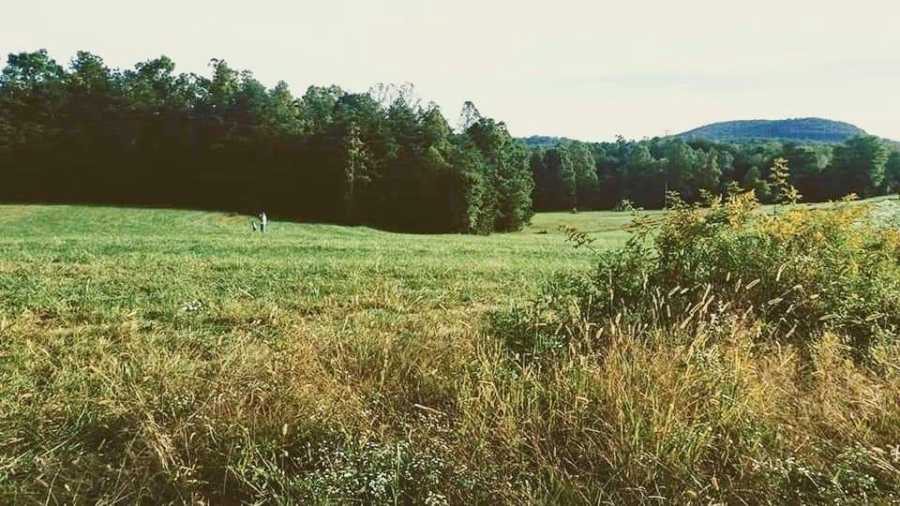 I am writing this to you from the table of our tiny little space. In the room behind me our three beautiful little homeschooled boys are sleeping in bunks and my husband is telling me it's getting late from our room on the other side of the living/kitchen/dining area. Our power is solar, it's a system that amazing man of mine designed and built for our needs in this phase. We also have a generator in case of relentless clouds or a lot of big tools. Outside we have the footers for our future garage and house. We designed it ourselves around the life we want to craft for our family. It isn't tiny but it certainly won't be grandiose. We planted a small orchard and we recycle our grey water for our gardens. We are learning to grow our own food and expanding the growing space a little each season. Because we are building with cash and doing the work ourselves, we move slow, but we accept that because it is an active choice. We could go out tomorrow and be approved for monstrous debt, we just don't want it.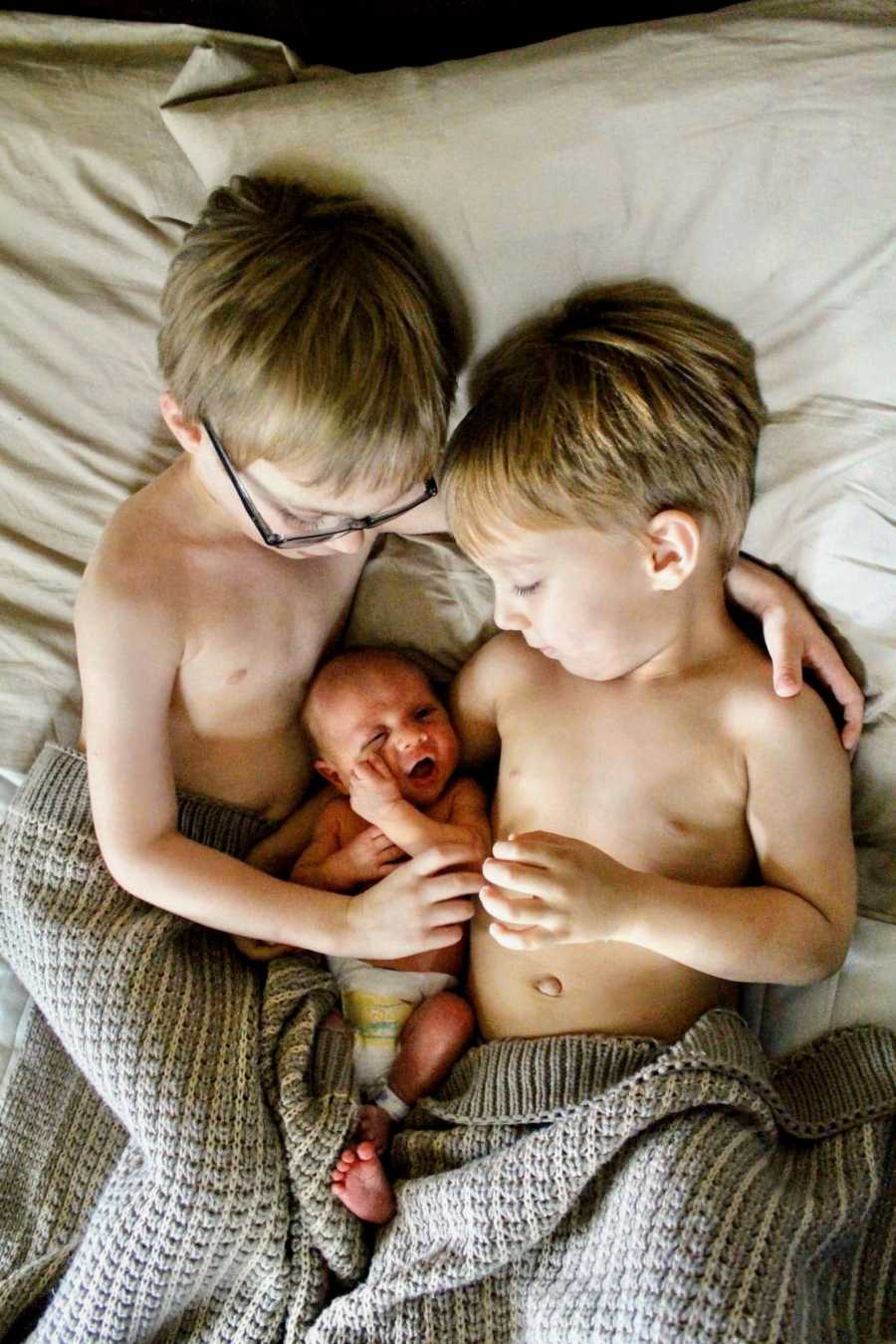 We are becoming who we want to be, and we are doing it on purpose. We decided to share our journey with our family and friends, we called it 'The Caterpillar Project' after a poem by Presley Love.
For us it wasn't so much a big 'Ah-Ha!' moment where we looked at each other and screamed in unison 'let's sell it all and become off-grid hippies!'. It was more of a slow evolution over several years, it was deep conversations calling into the light everything we'd accepted as 'normal', it was a journey toward healthy living, then minimalism, then sustainability. It was the realization that we'd unknowingly followed the herd mentality that life is a check list.
House? Check.
Marriage? Check.
Kids? Check.
Full sized family car? Check.
Dream fulfilled. Now you get to work to pay for it until you die. Congratulations.
We decided to push back. We decided to run after OUR goals. We decided that WE get to decide what is important. We decided to curate a life we are proud of and in doing so teach our children to be bold in the pursuit of whatever sets their souls on fire.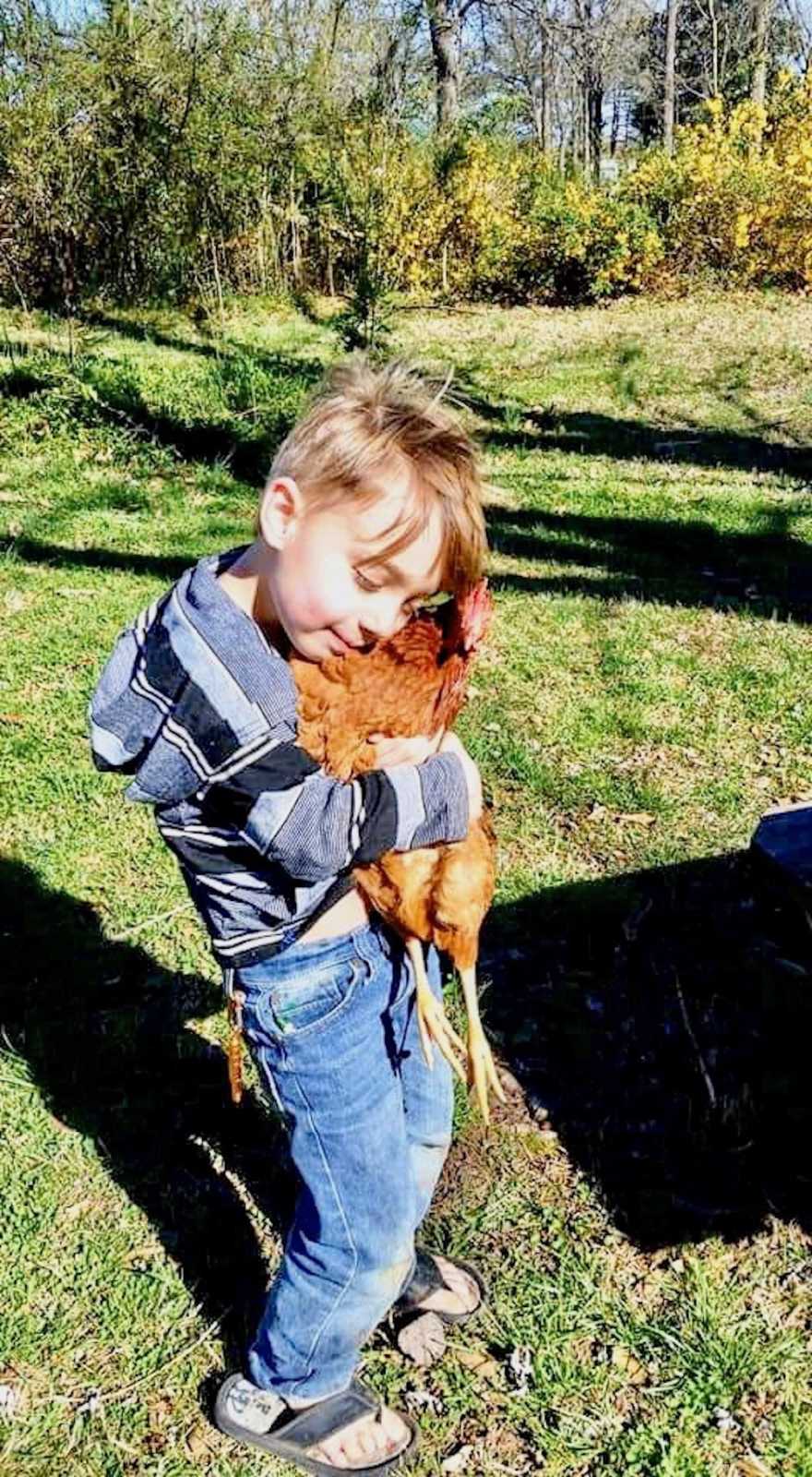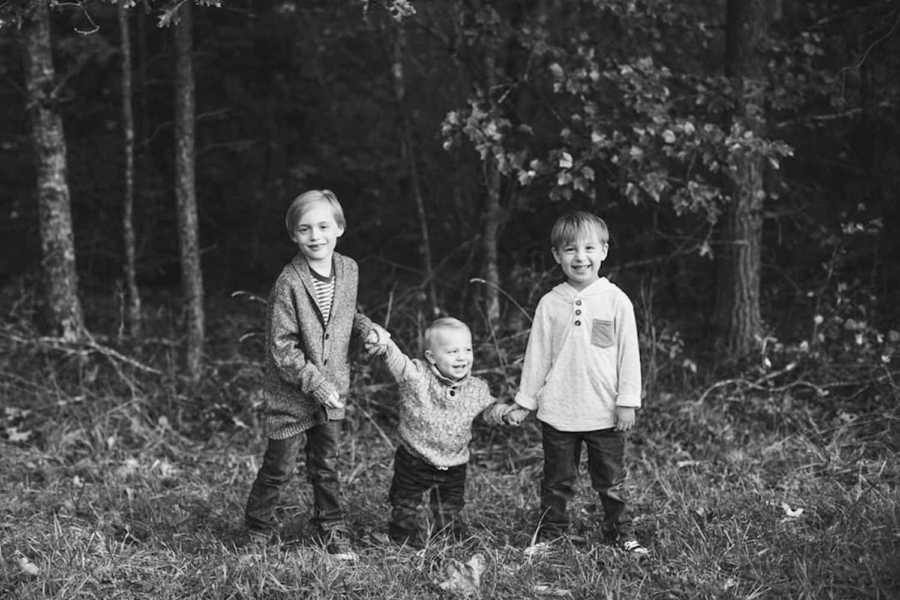 What does this have to do with you, reader? Maybe nothing. Maybe everything. I am going to ask you a question, I want you to stop and mull it over for a second. You don't have to answer it for me, for your spouse or even out loud right now. Just take it in. Ready?
If you could do anything, would your life look exactly as it looks now?
Read it again.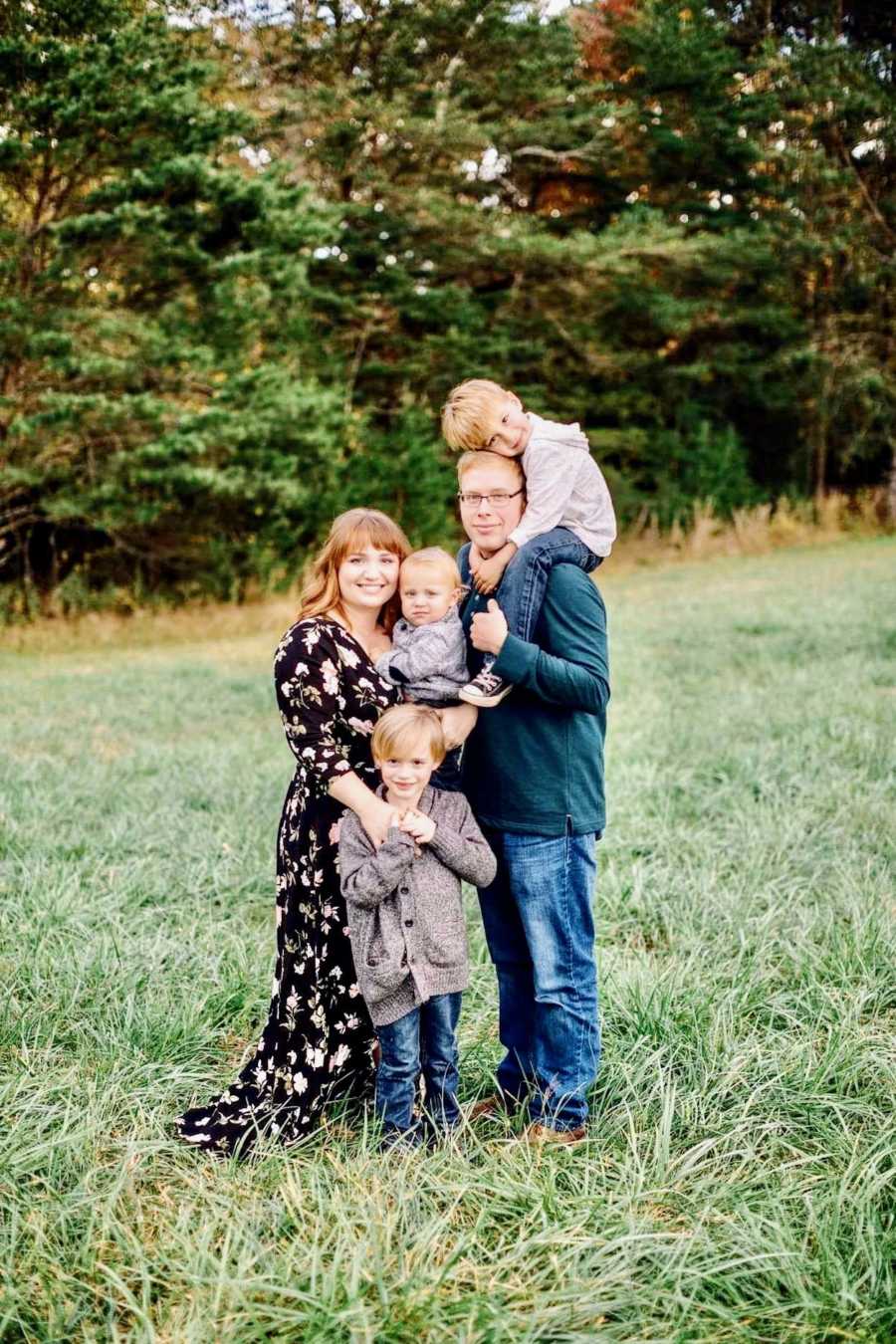 'Caterpillar holds the grand dream of becoming all that it can be, with no limitations, it reaches out to become its greatest expression of self, spirit and soul. Putting everything aside, it follows the drive to evolve. Caterpillar teaches is to do the same, to find our power to transform in deep meditation, to go into the cocoon and emerge as a greater aspect of self… believing in the possibilities that with faith all things are possible, and to remember the grand and beautiful things have very humble beginnings.' -Presley Love"
This story was submitted to Love What Matters by Katie Bryant, 31, of North Caroina. Follow Katie on Instagram here and Facebook here. Do you have a similar experience? We'd like to hear your important journey. Submit your own story here. Be sure to subscribe to our free email newsletter for our best stories, and YouTube for our best videos.
Read more from Katie here: 
'I got the call at 6 p.m., left my kids with my husband and drove to her house with my socks crammed into my Birkenstocks.': Mom urges others to 'just show up' when friends need you, 'She didn't need Pinterest, she needed me'
'I told him to stop! He pushed him again. So, I punched him, hard,' my son said. I took him for ice cream.': Mom proud of son for sticking up for bullied classmate, 'My child has full permission to rock your kid's world if they're bullying them'
'We nearly lost him today. I pulled off wrappers, started dishing them out. I gave it to him.': Mom feels guilt for giving son Popsicle that ignited peanut allergy, 'We're just trying to keep our kid alive'
'Y'all, I was too embarrassed to go to the car wash. 'Everyone pick up their stuff.' I just wasn't willing to listen to my husband.': Mom shares hilarious car wash fail
Do you know someone who could benefit from reading this? SHARE this story on Facebook with family and friends.