"It seems like years since our story blew up, but it was just 22 days ago. It's amazing how much the world can change in that time. I pray everyone is staying safe, healthy and, most importantly, calm.
I was talking to a friend about COVID-19 on Monday, and we were discussing how things have changed for me – not just as a single dad, but as a foster parent. I realized the hardest part has been feeling so isolated from the relationships around us. I often use the phrase, 'It takes a village to raise a child.' For some it's a cliché, but not when you actually come from a village.
For me, it's more cultural. My village in Uganda was called Kabale. I come from a world where we depend on each other for the smallest things. I'll give you an example – in my family, we could not afford salt or a matchbox. So, in order for us to cook we had to borrow. We'd go to our neighbors or we'd go to our cousins or relatives to get fire. Fire would come as charcoal or a piece of wood that had fire on it. If we cooked at 7 and someone else was cooking at 8, they'd come to us for fire. Same with salt – if we didn't have it. We'd rely on the neighbors or relatives we could borrow from. But when we had those things and they didn't, we'd do the same for them. That's where the concept came from for me. I could see and understand how to be there for others.
Losing that has been tough. As a single dad, you're already isolated. But now you're absolutely, strictly isolated. It's hard to imagine. For now, we've lost that village as single moms and single dads, the places where we went to seek help, places where we went to let our kids feel like they were part of another community – those are all gone. The isolation makes it even more lonely.
So, if you know a single parent out there, take a few minutes today to give them a quick call and let them know you're thinking about them. Encourage them to keep staying put (trust me, they'll appreciate it!).
But as a foster parent, I can't help but think of the kids that aren't somewhere safe right now. I've learned that most of the kids in the system come from the most difficult places. That means that kids that are being abused today or last week will stay in that position. They have nowhere else to go. Right now, the chances of anyone rescuing those kids is almost impossible.
As we struggle through these times, just remember there are kids in a worse place than they were before. If they were being neglected before this, they were being neglected in a world where there was food. But now, there is no food. The parents can't do the part-time jobs they were doing to even provide that. If they were being abused, they'd get to leave for school. Now, they're stuck with their abuser for 24 hours. For many of us, our biggest problem right now is toilet paper. For them, it's life and death.
As a foster dad, it's important for my kid to know he's in a safe place. It's easier right now to see the difficulties we go through to be there for our kids, but at this moment I'm glad he's with me. I'm glad he's somewhere safe. That makes me know I'm changing kids' lives. I couldn't imagine, if I hadn't taken him with me, what life would be like for him. Right now, that comfort is all the village we need."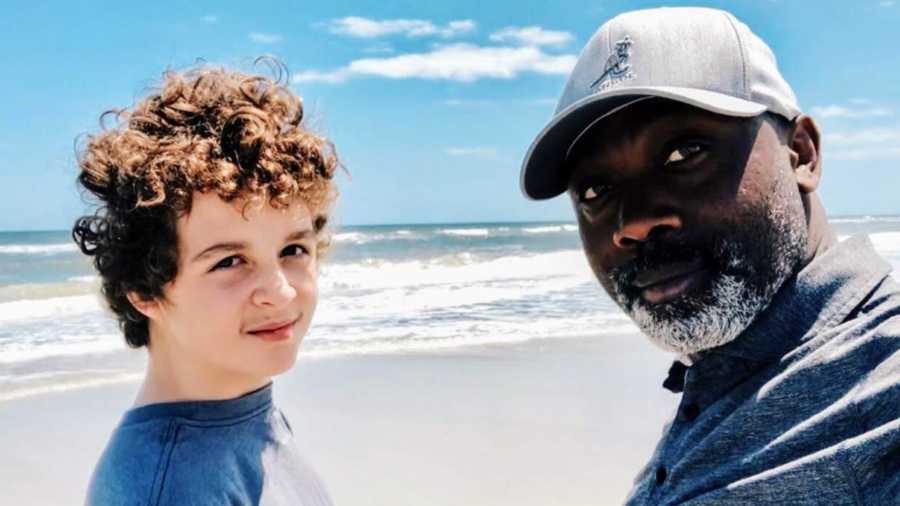 This story was submitted to Love What Matters by Peter M. You can follow his journey on Instagram and order his book here. Submit your own story here and be sure to subscribe to our free email newsletter for our best stories.
Read Peter's backstory here:
'My father sent me out for cigarettes. I decided to run away. I needed to find a place he'd never find me.': Man rescued from abusive family, returns favor by fostering children in need
'At 11, his adoptive parents abandoned him at a hospital, never to return. 'Mr. Peter, can I call you my Dad?' I began to cry uncontrollably.': Single dad adopts 11-year-old boy from foster care after biological, adoptive family abandon him
Do you know someone who could benefit from reading this? SHARE this story on Facebook with family and friends.