"I was only 19 when I found out I was pregnant. I was scared out of my mind. I'd been dating my boyfriend for about 11 months at the time and I was on a full-ride tennis scholarship at Brigham Young University. Finding out I was pregnant was the absolute worst thing I thought could happen to me. I started playing tennis when I was about 5 years old, so my tennis scholarship meant everything to me.
My boyfriend and I met at BYU during our freshman year. He was the star pitcher of the BYU baseball team and I was the  number one player of the BYU tennis team. We both had just gotten out of relationships when we met. We had mutual friends and started hanging out in a group. Eventually, he began asking me to hang out alone.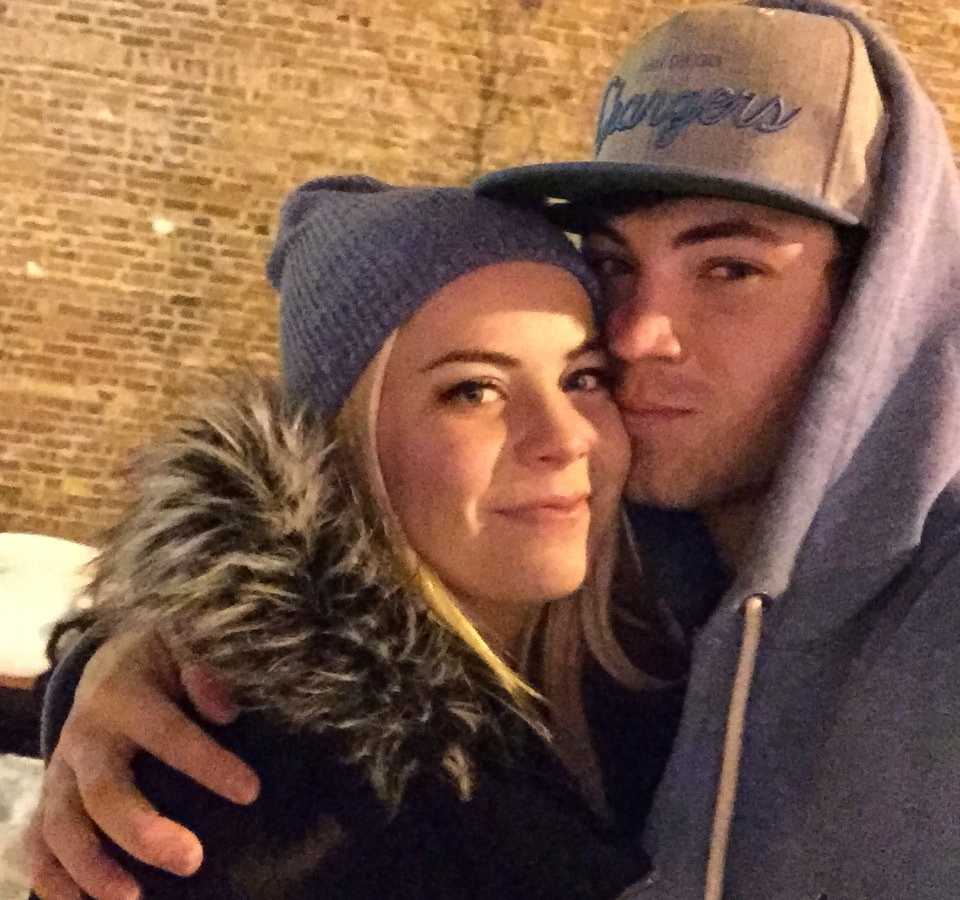 We instantly hit it off and we had very similar personalities. He was funny, witty and overall just so fun to be around. Everyone who hung out with him was instantly drawn to his vibrant personality. We were both members of The Church of Jesus Christ of Latter-Day Saints but were in a similar stage of life with our beliefs. We both believed in the church and had families who were practicing, but we were kind of experimenting with different things like alcohol, etc. He brought out a different side to me, a more wild and carefree side. When I was with him, I felt like I was invincible and nothing would ever get in my way.
When I took my first pregnancy test I could not even believe the results. 'Was this really happening to me? Is this really going to be my life?' None of this was in the life I originally had planned for myself. I never wanted to be a mom so young and I was so scared everything I had worked for was now gone.
On top of worrying about my career as a D1 tennis player, I also had to worry about how my family was going to take the news. I grew up in a religious home where sexual activity before marriage was a big no-no along with many other things. After all, I was a member of The Church of Jesus Christ of Latter-Day Saints.
When I told my boyfriend I was pregnant, he reacted better than I thought he would at the news. When I told my boyfriend I was pregnant, he responded by saying, 'Everything is going to be okay, Mayci. We wanted to get married and be together before any of this even happened.' What he said definitely reassured me, but I knew in the back of my mind that everything wasn't going to be ok.
We waited a month to tell our parents because we were scared and we also just wanted to be carefree without that stress a little longer. We spent many nights running to get some of the food I was craving which usually ended up being Wendy's chocolate frostys. He would frequently lay on my chest and rub my tummy and call our baby, 'Our little alien.'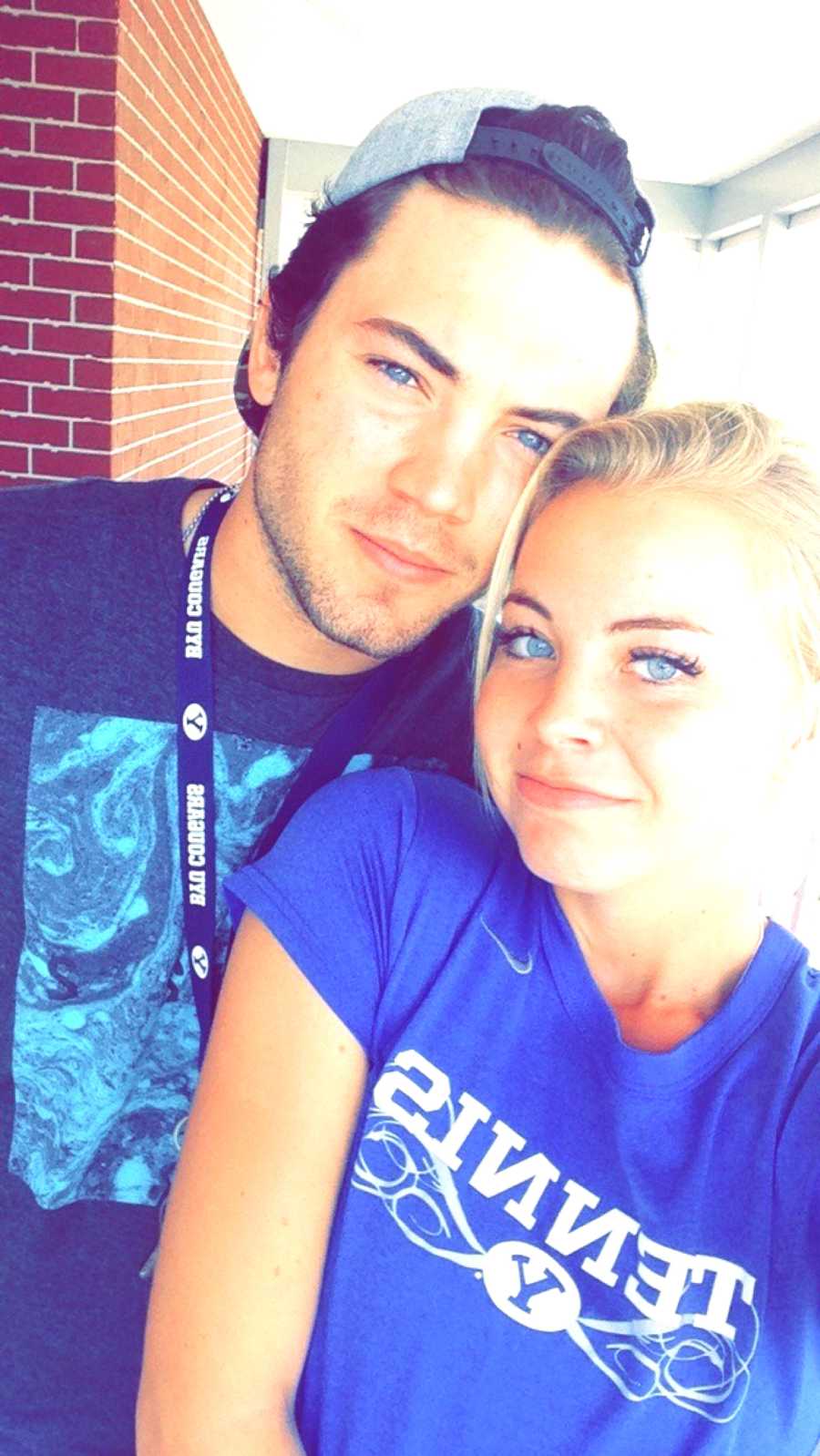 About 20 days after finding out I was pregnant, I decided to see a doctor. I found a pregnancy resource center in Salt Lake City to check me out since I knew I probably needed to start prenatal care. My boyfriend had baseball practice so I went to this appointment with a friend. During which I did an ultrasound for the first time.
At this appointment, I found out I was almost 10 weeks pregnant. I really could not believe that I was that far along. I saw little fingers, toes, eyes and a mouth. It was the first time I really got attached to the little baby that was growing inside of me. After this appointment, I knew it was time to tell my parents.
I was so nervous to tell my parents because I knew they would be upset… and on top of that, I had hidden that I was in a committed relationship. I hid the relationship from my parents because I was making decisions that were against my religion with my boyfriend, so I knew they would not like him.
I decided to tell my sister about my pregnancy first and she was very calm about everything. She hugged me and cried with me. She then told me we needed to call my parents and tell them as well. I am originally from California so the only way to tell my parents was on the phone.
When my dad answered the phone, I started crying and he just knew. He asked me if I was pregnant and I told him I was. Then I told my mom and she had a different reaction. For a lack of better words, she was absolutely pissed. She was basically in shock, especially because she thought I was a virgin.
My boyfriend's parents surprisingly reacted super well. They were supportive of us being together and they said they would help us in any way. The only problem was that my dad told me he was going to come to Utah the next day so that he could take me back to California.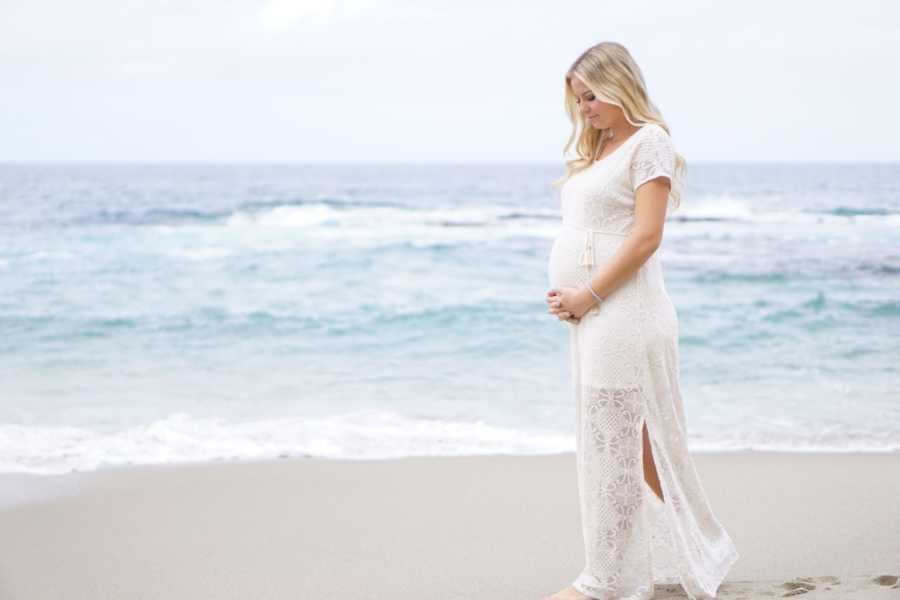 My boyfriend didn't want me to go. He begged for me to stay with him so we could figure it out together. He told me everything would be okay and his parents would help us with everything. Despite what he said and me longing to stay, I knew I needed to go back to California to figure everything out.
It was very hard going back to California and being away from my boyfriend. My parents and I argued a lot about my relationship and it put a strain on my relationship with my boyfriend. I started finding out some things that disappointed me in our relationship and there were some things that just weren't adding up.
On March 24, 2015, my boyfriend and I got into an argument. I found out he had been lying to me about multiple things and that is what led to our fight. At the end of our fight, I told him he would never see me again and to have a, 'Good f**king life.'
I was very upset, so my mom took me to go get some dinner at my favorite local Mexican restaurant. After ordering my food, I was scrolling through Instagram when I saw my boyfriend's cousin post something about him and at the bottom of the caption it said, R.I.P.
My heart started beating faster. I scrolled down on my phone again and saw another picture that showed a crashed car with the words R.I.P. again. All of a sudden my phone started ringing, people started calling me asking if he was actually dead. I was so overwhelmed and I didn't know what to do or say. I told my mom and we left our food and I started walking out of the restaurant and had to grab on to the trash can outside because I felt like I was going to pass out.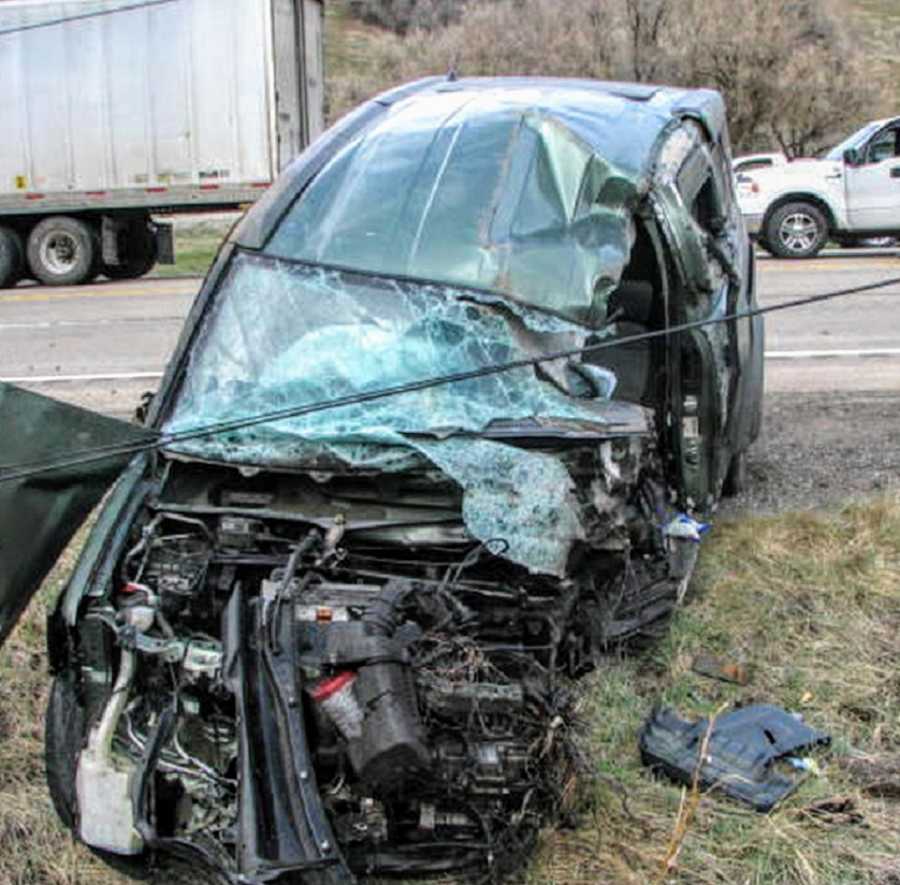 We got into the car and I called my boyfriend's dad to see what was happening. My boyfriend's dad answered the phone very calmly and confirmed my worst fears. My boyfriend had died in a car accident just about an hour after I got into an argument with him on the phone. When I found out I was pregnant, I didn't think it could get any worse, but now I knew that idea was far from true.
This was now as worse as it could get. I could not eat, sleep, or do anything else. My mom was so worried about me that she would not even let me out of her sight. I was in complete shock. It really felt like a horrible dream I was hoping to wake up from at any moment. But sadly it wasn't. The next day, the only thing I wanted to know was the gender of our unborn child. I called the ob-gyn and since this was such a rare case, they let me come in to see if they could detect the gender on an ultrasound. I was only 14 weeks pregnant.
I always thought I was going to have a girl, but the second my boyfriend passed away, I knew it was going to be a boy. It took a little bit, but the ultrasound technician saw the gender. Boy. I burst into tears. On my way out of the doctor's office, I started passing out. I hadn't been eating or sleeping, and overall the trauma was just too much for me to handle.
Two days later, I was back in Utah for the father of my unborn child's funeral. I can't even begin to explain the pain I felt. The pain was excruciating and I felt it so deep that my heart physically hurt. So many people came out and so many people posted about him on Instagram which was great, but it also bothered me. They did not know him as I did, they did not care for him as I did. I did not feel like anyone could truly relate to the pain and anger I felt.
The rest of my pregnancy was absolutely horrible. I was extremely depressed and sad. It was very hard to get out of bed or even get myself to do anything and on top of that. I was so scared to be a young single mom. I constantly looked through old photos, messages, voicemails just longing for something to connect me to him. Occasionally, I had dreams about him that were so real I didn't want to wake up. When I would wake up, I would enter the nightmare called 'life' all over again.
My mom was amazing and tried to get me out of the house as much as possible. She was so concerned about my well-being, almost too much. I was so depressed that my mom was scared I was going to hurt myself or commit suicide. Looking back, I completely understand her concern. But at the time, I knew I would never do such a thing. I wanted to die on many occasions, but the only thing that kept me going was my son. He was the only thing I was looking forward to in life. Every ultrasound and every time I got to hear his heartbeat felt like Christmas morning.
My pregnancy seemed like the longest time of my life, but once my baby was born my life changed forever. I felt like a whole new person. My depression was almost completely gone and I felt happy again, which is something I hadn't felt in a long time.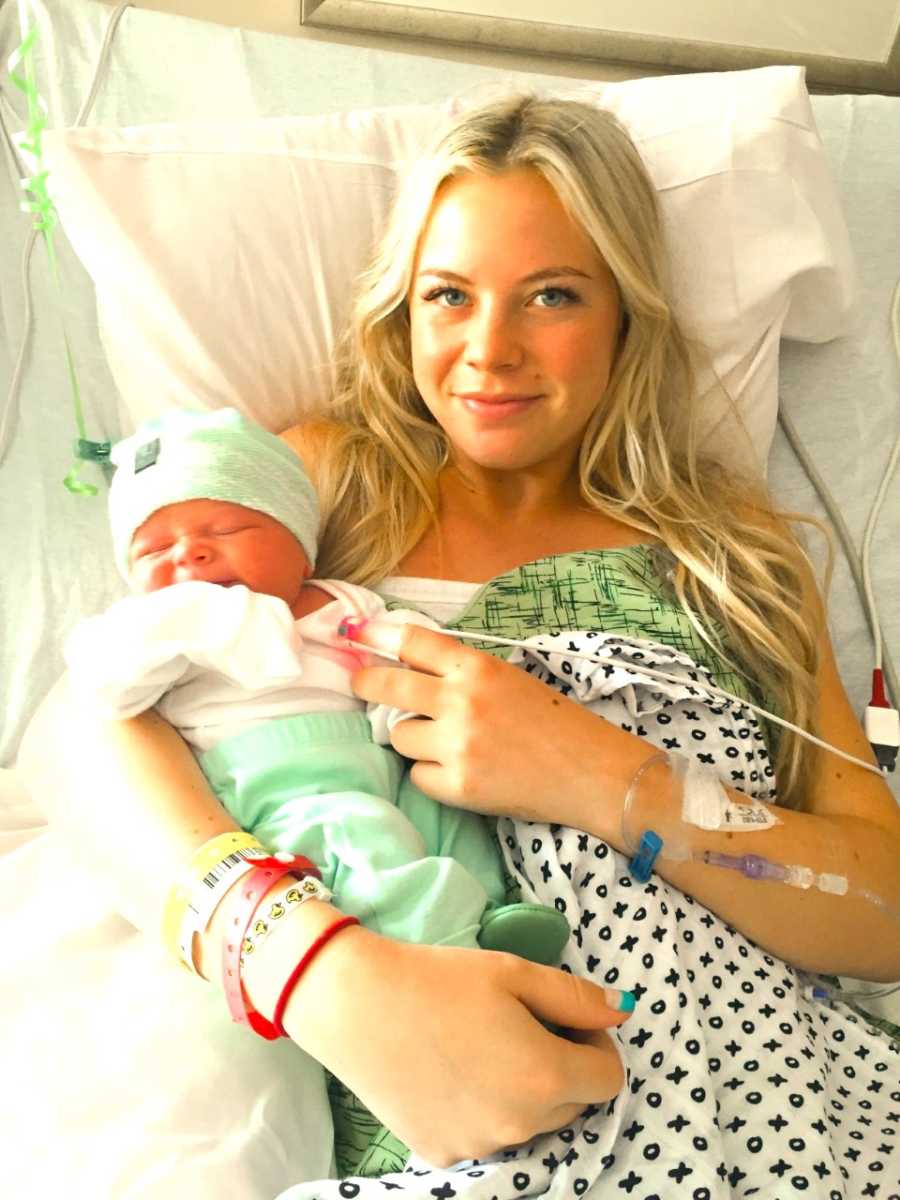 A few months after having my son, I went back to BYU and continued on with my full-ride D1 tennis scholarship playing number one again. I thought my life would stop when I had my child, but in reality, it was only the beginning for me.
I will never forget the biological father of my son. He played such a large role in my life. Although tragic, the experiences I had in 2015 and going through what I did shaped me into the person I am today. I learned to work harder and smarter to be able to accomplish what I wanted in life.
In 2018, I graduated from BYU having been a single mom, student, and D1 athlete. I also found an amazing man who accepted my baby and I with open arms and we got married in June of 2018.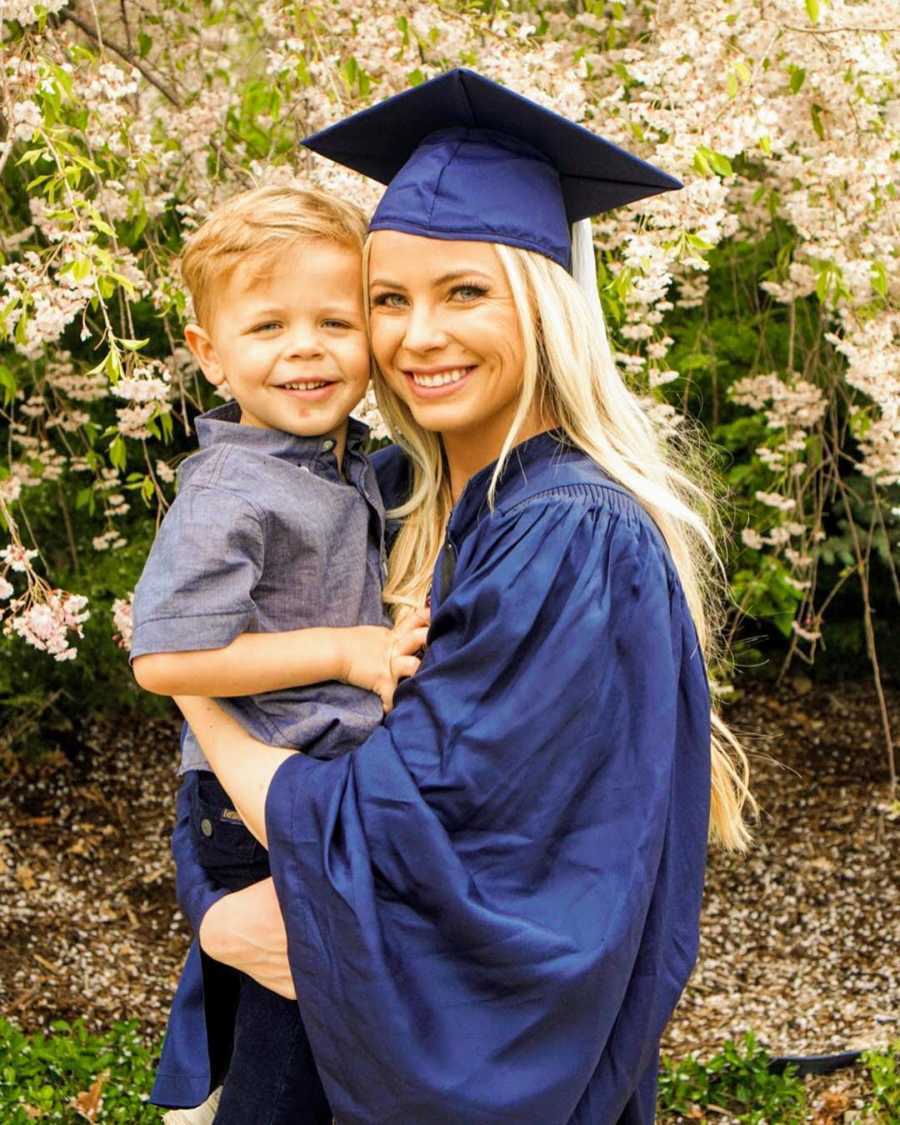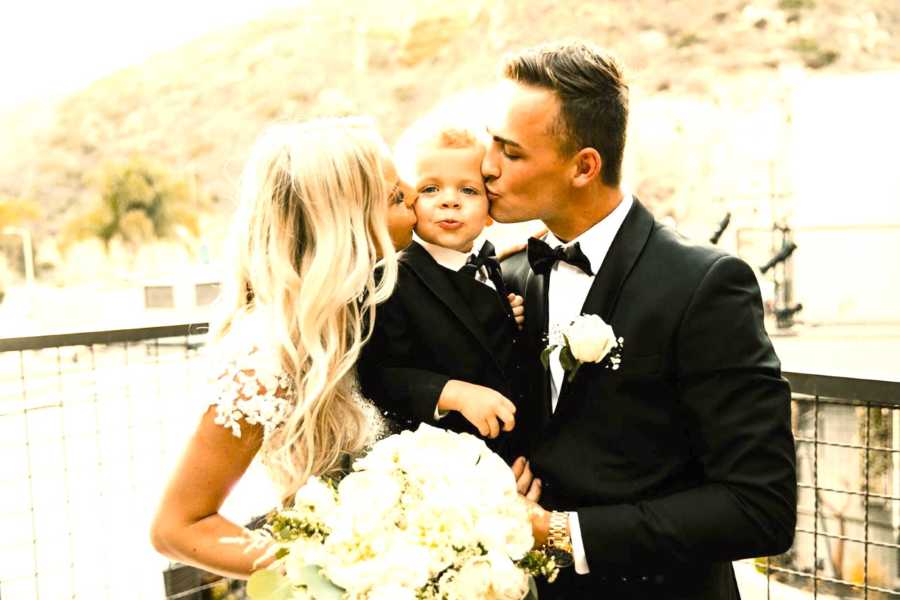 There are so many things I wish I could have told my younger self when I felt like there was no hope and that is why I tell my story. I use my story to help other women, to let them know that it is never the end. You can do amazing and hard things. Just believe in yourself and trust that things do get better and there is always a way to accomplish your dreams."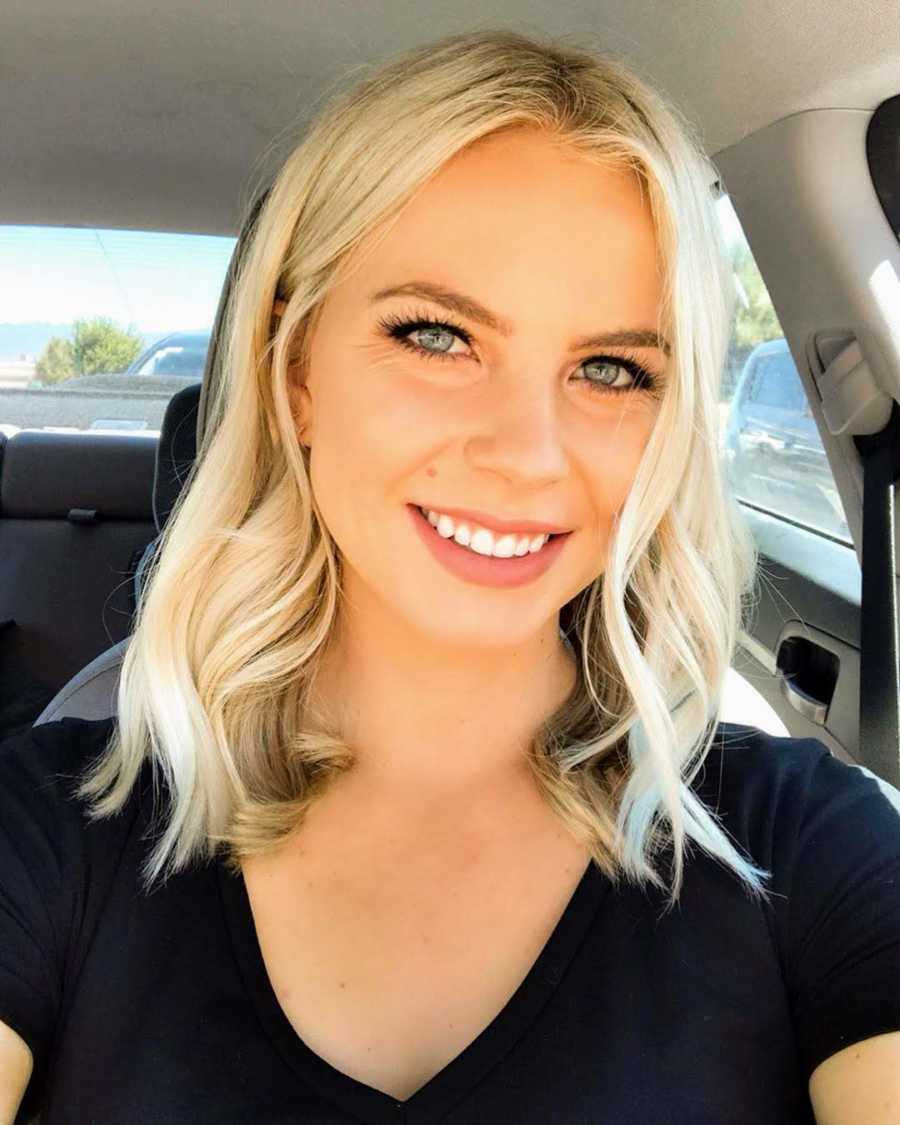 This story was submitted to Love What Matters by Mayci Neeley of Utah. You can follow her on Instagram and blog. Submit your story here, and be sure to subscribe to our free email newsletter for our best stories.
Read more stories like this:
'Babe, I'm so excited. REALLY excited!' On the way to deliver our baby, we were struck by a drunk driver.': Woman loses husband to car crash hours before childbirth, 'I had everything and lost everything all at once'
'Everything was changing. But it was grief that brought us together.': Widows fall in love after losing spouses to tragedies, now a beautiful 'blended family of 8'
Do you know someone who could benefit from this story? Please SHARE on Facebook to let them know a community of support is available.