"Well, it's official. I literally have a miracle baby growing in my uterus! This is the impossible…possible. Let me explain.
I have no fallopian tubes. They aren't tied, they aren't cut. They are literally gone. I had them surgically removed! (I might add that I have one ovary as well.) I've been in hospitals all day and night, have had the life scared out of me with different theories, only to finally find out that I am indeed pregnant and the baby IS in my womb, not randomly implanted somewhere inside of me!
Y'all THIS IS NOT POSSIBLE! But yet…here it is. A true miracle in the works.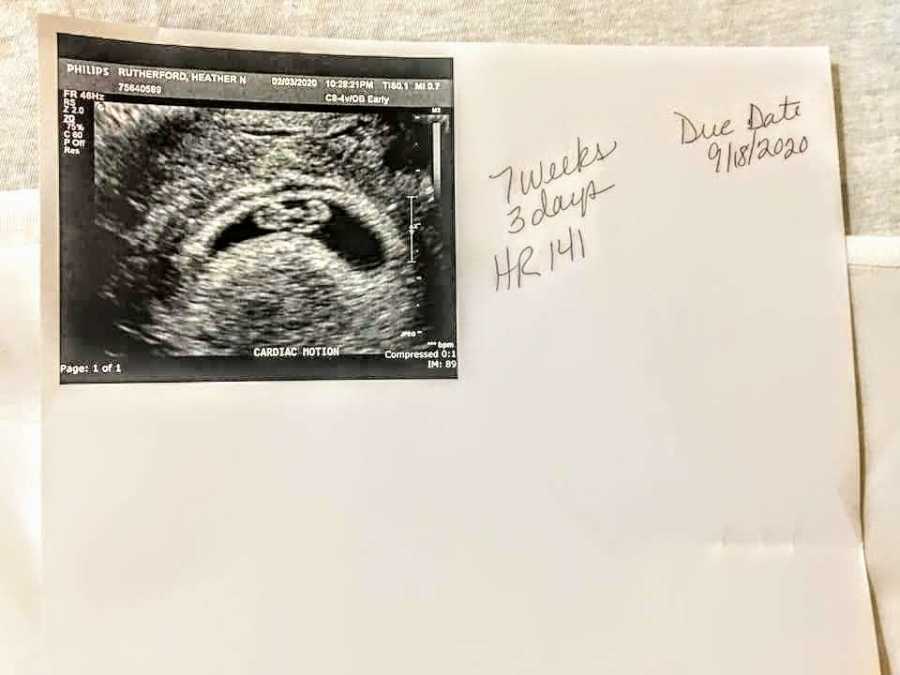 Almost 12 years ago, after I gave birth to my youngest son, I had to have an ovary and tube removed due to a football-sized tumor. The advanced women's health specialist who removed them told me that eventually, I will need to have the other side removed since I didn't allow him to remove the other side.
January, 2019, my obstectrician removed my other tube, but left my ovary. I have one ovary and a uterus. I am in no way saying this is not some medical error, but as far as I know, all the paperwork I have signed and the surgeries I've had indicate I have NO TUBES. Once again, they aren't tied. They aren't burnt. They aren't cut. They are GONE.
So, this baby is nothing but a miracle to me. If during the medical process I discover that there has been a medical error, I will surely update that fact. As of right now, no tubes were seen on the ultrasound. They found my ovary, but no tubes.
Now, this was a terrifying situation for me. Especially being told by ER staff that I will most likely need emergency surgery because 'this is not a normal pregnancy and the baby implanting is life threatening.' Only to be later sent to another ER where they performed an ultrasound and found this baby safely growing in my uterus. I have never been so shocked, scared, confused in my life.
No, I have not had any secret IVF.
I had no secret fertility surgery whatsoever.
I didn't even want anymore kids.
I share this not to spread false hope for others, but to simply share my journey.
Update:
My obstetrician is floored! He double checked all his work, notes, and pictures from the surgery from January. He even gave me proof that he performed the procedure and my tube is, in fact, gone. He also did another ultrasound because he didn't want to believe it and had to see it for his own eyes.
The baby is still there and the heartbeat is still good and strong! I'm currently 8 weeks pregnant.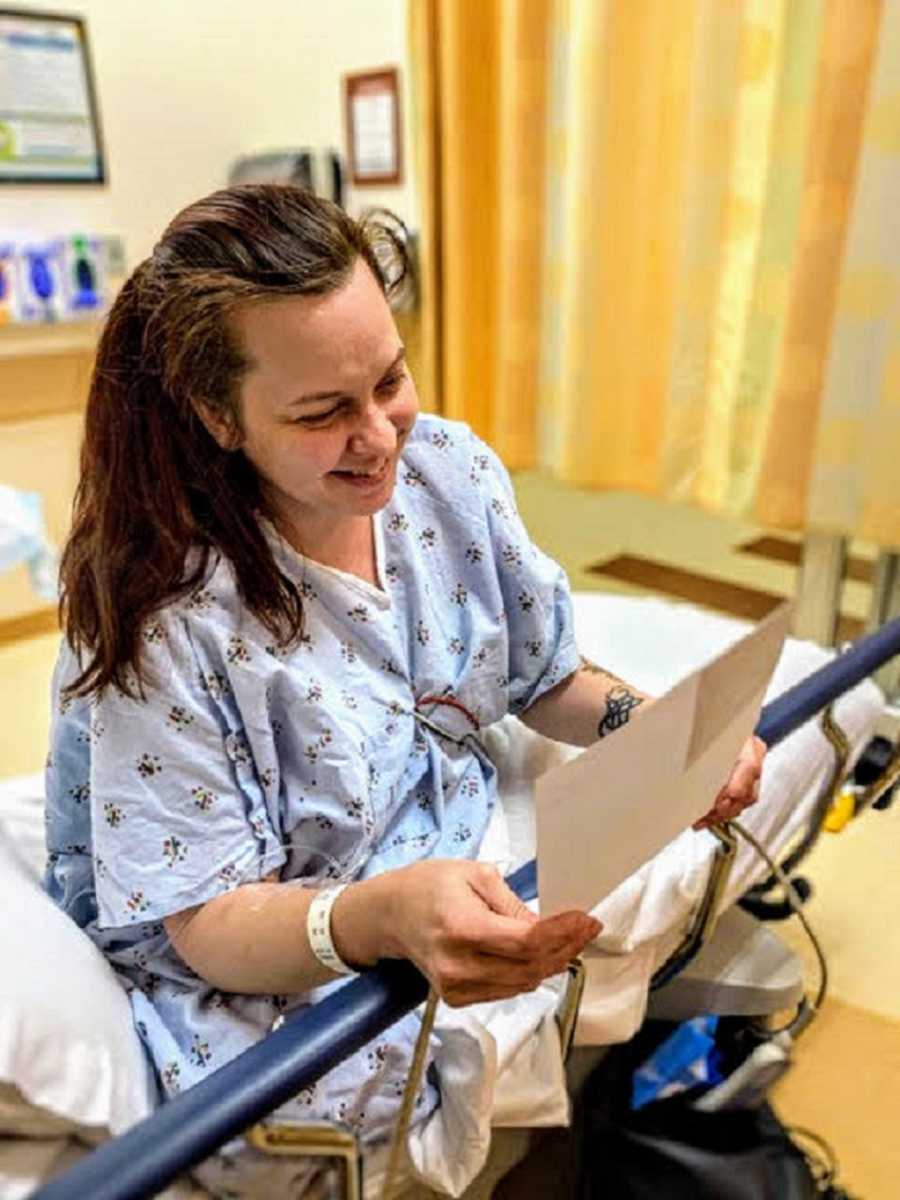 He said the only thing he can think of, is maybe 11 years ago the other doctor didn't remove my tube. He doesn't have those records. He said by his observations during surgery, my left ovary was gone and there was scar tissue where my left tube should have been. However, he said he didn't investigate further and look under the scar tissue because he had no reason to believe the tube may be under scar tissue until now.
So, after this baby, he wants to go in and do a complete hysterectomy (to avoid this in the future). While he is in there, he is going to take lots of pictures and open up the scar tissue to see if there is a tube or part of a tube. After all, that is the only explanation he can think of.
That being said, the doctor that did the previous surgery is an amazing doctor and a specialist in his field. So I do believe that he did do the Salpingo-oophorectomy successfully. However, I am not opposed to investigating it further at all! He is looking for a medical/scientific reason this has occurred!
At the end of my appointment he asked me if I am a religious person. I told him, 'Not really.' I mean, I believe, but I'm not exactly religious. He said he isn't either. I told him that people keep calling the baby a miracle and he said, 'Yes, exactly.'
So as for now, I'm still believing in my miracle. I won't know until after the pregnancy if the baby is a true miracle or the aftermath of a surgery mishap 11 years ago. But we won't know until then.
Now for the scary part…I have a subchorionic hemorrhage around the sac. This puts me at risk for losing this baby. He said it doesn't look bad but this early, there is really nothing we can do except keep an eye on it. For now, my baby is there and their heartbeat is strong. Y'all, please pray for my baby miracle and his/her safety and health."
From podcasts to video shows, parenting resources to happy tears – join the Love What Matters community and subscribe on YouTube.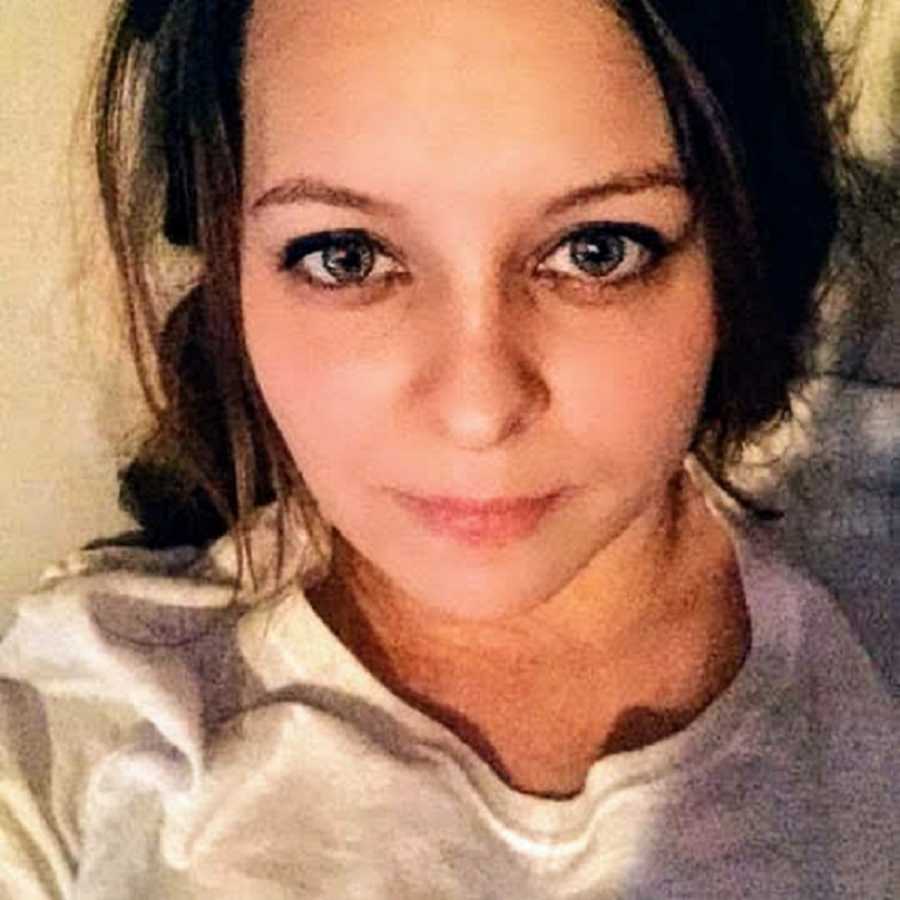 This story was submitted to Love What Matters by Scarlett Longstreet of I'm That Wife. Submit your own story here, and subscribe to our best stories in our free newsletter here.
Read more stories like this:
'The sonographer whispered under her breath, 'Thank you, Jesus.' Confused, I looked up to her wiping her eyes. My 'dead baby' was alive.': Baby miraculously survives suspected miscarriage
'I kept crying out, 'Please wait! It's too early!' I was 19, pregnant with quadruplets. My water broke at just 24 weeks and wouldn't stop.': Teen mom births miracle micro-preeme after losing 3 of her quadruplets
Do you know someone who could benefit from reading this? SHARE this story on Facebook with family and friends.