"My oldest son was three years old and in a Transformers stage. You know, those toys that can change from a robot into a car? He had just discovered the toys and, much to my husband's delight, equally liked the 80s cartoon. It was September and when we asked him what he wanted to be for Halloween, he of course said, 'Bumblebee, the Transformer.'
As our first born, I guess you can say we put in extra energy into making things special for him. His birth announcement was a custom-made card created by my husband and his first birthday was over the top for our standards. So for this Halloween, we didn't just want him to dress as a Transformer, we wanted his costume to actually transform.
I hopped on the internet and searched for inspiration and low and behold, found the plans for a costume that transformed from a car into a robot. We bought the plans from Etsy, purchased sheets of foam board and, equipped with an X-Acto knife, hot glue gun and a gallon of paint, took to building this dream costume.
It took at least 8 hours, no joke. My husband was locked in the garage cutting, gluing and figuring out how to piece this thing together. On Halloween, we surprised my son with his creation. It truly was the coolest costume I have ever seen. His little body fit perfectly and when he crouched down he became a bright, yellow sports car.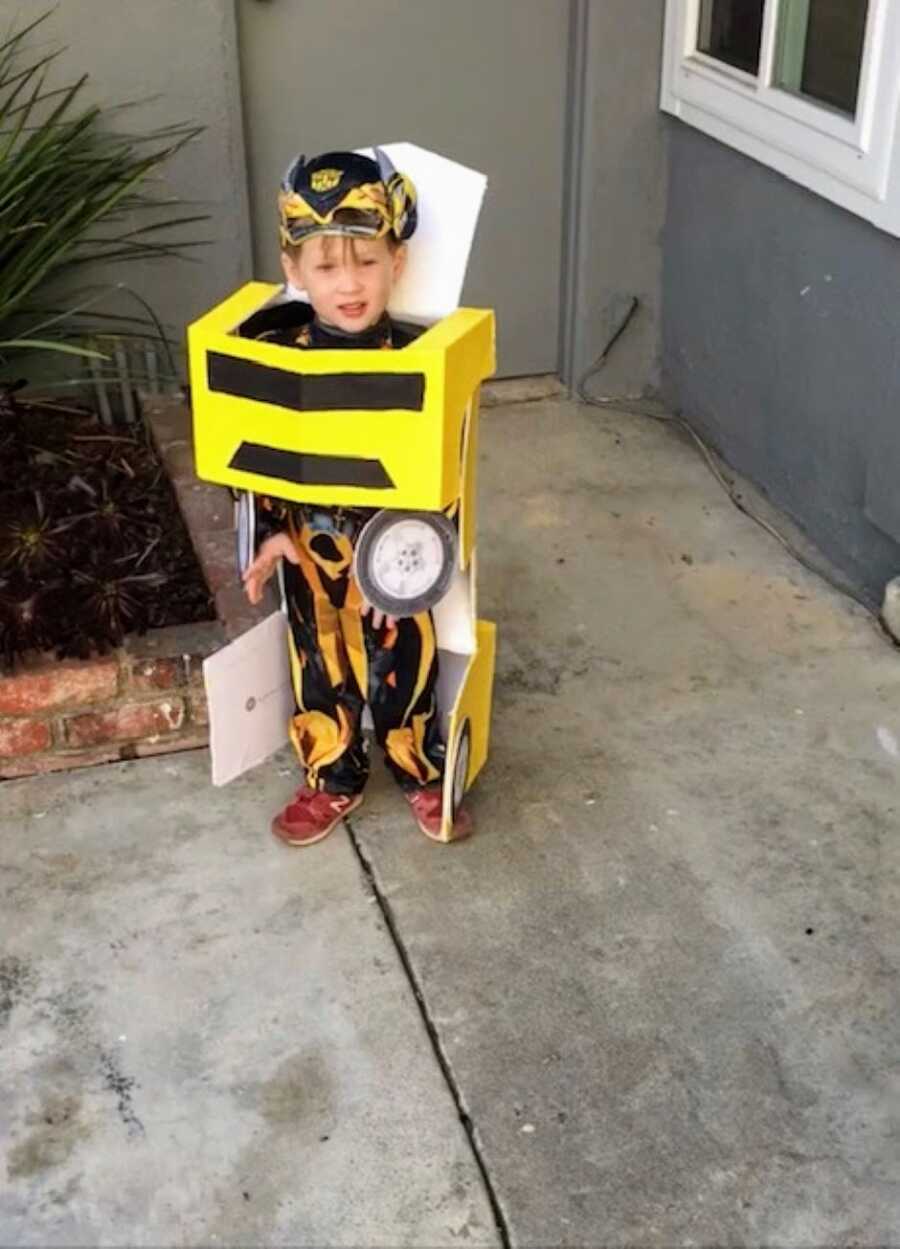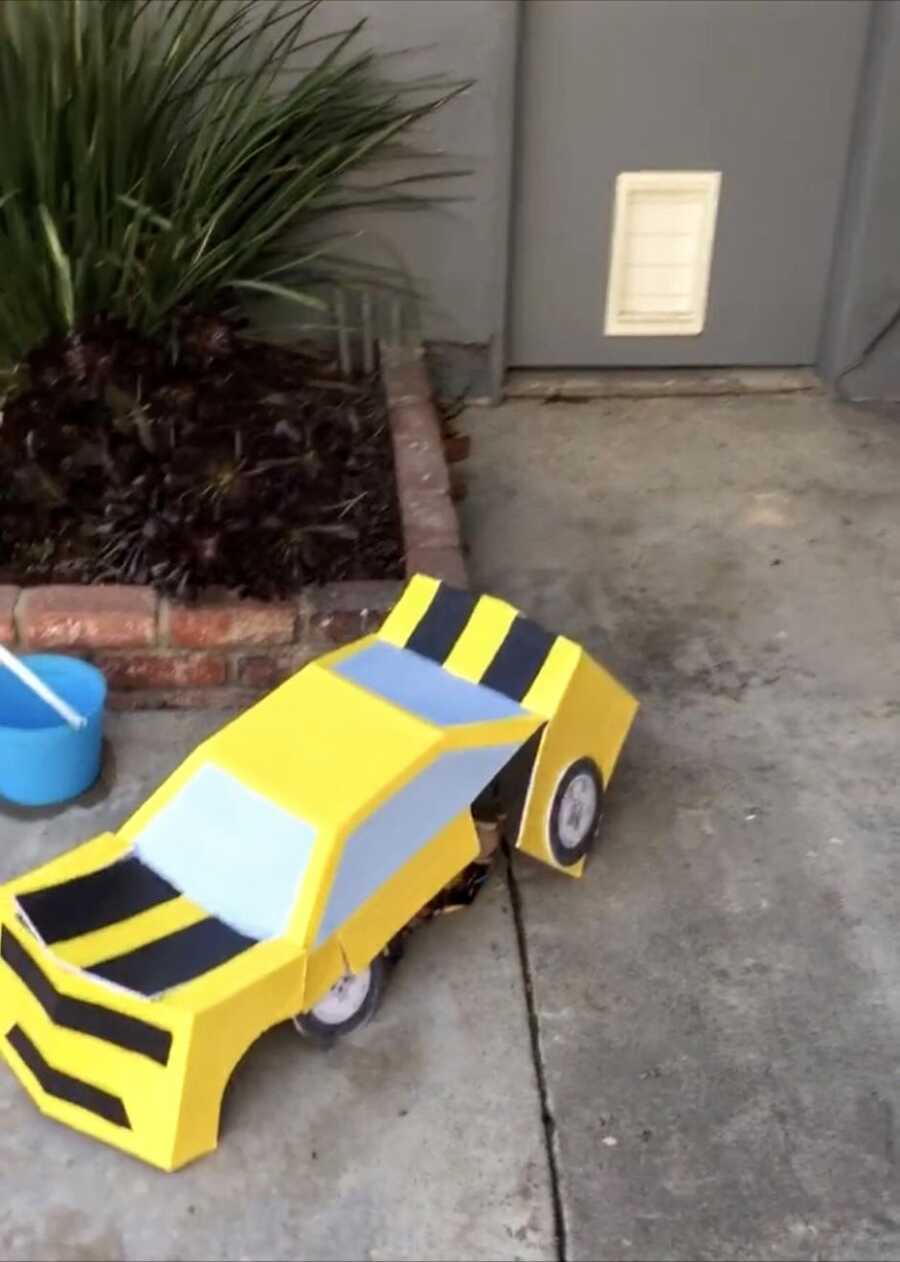 But here's the kicker – after all the work and effort we put into this costume, my son wore it a total of five minutes. FIVE MINUTES!!!! It was big and bulky and he couldn't walk two feet in it without complaining.
All of our hard work ended up in my husband's arms as my son ran from house to house collecting candy and NOT showing off his cool costume. After that night, it sat in our garage for about a year, neither my husband nor I able to throw away our hard work.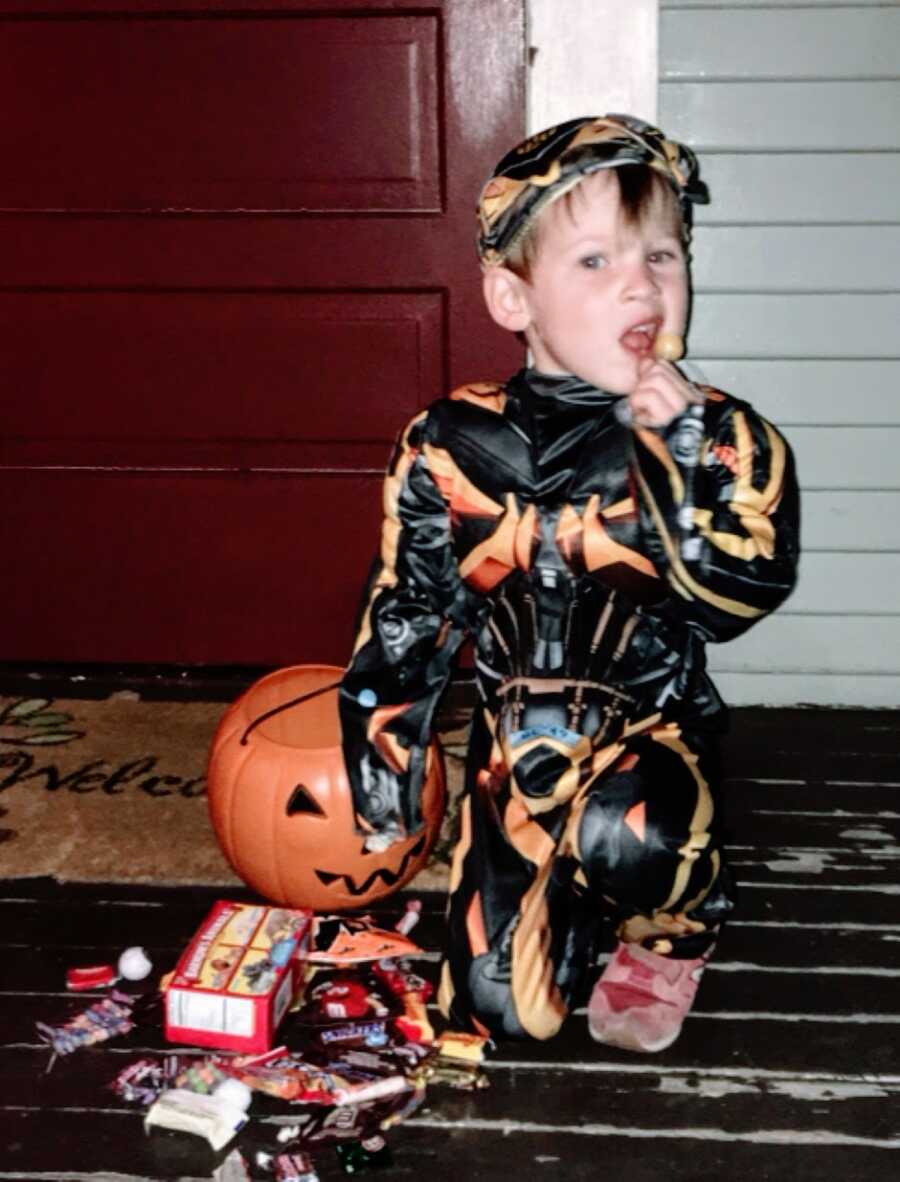 I tell this story not to brag about how crafty we were but to open up about how this Halloween failure changed me as a mom. The next four years that followed, my son either wore a costume we bought on a whim while shopping at Costco or one that was delivered by Amazon straight to our house.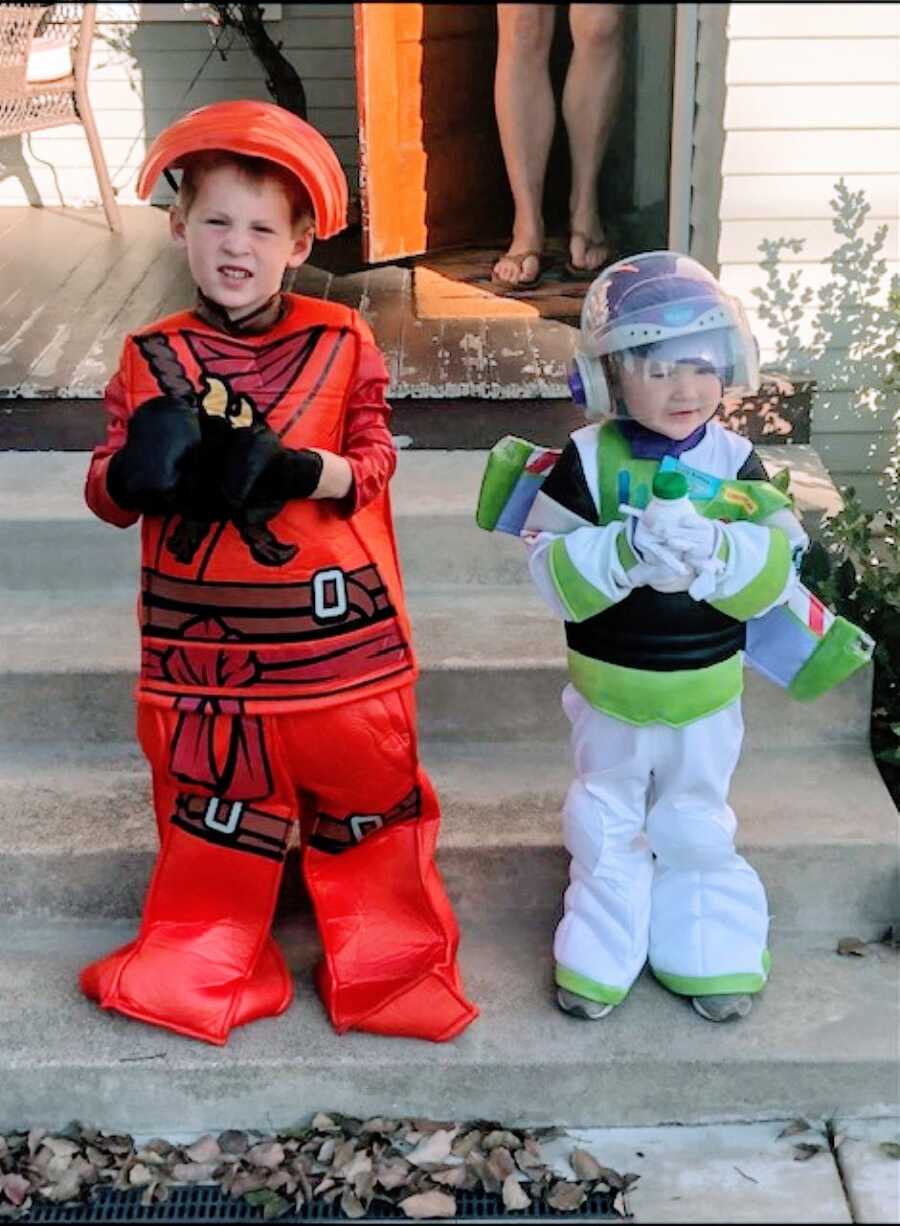 I always thought I could be the kind of mom who made homemade costumes for my kids, but the Halloween of 2017 gave me a different perspective on who I needed to be. It released some of the pressure I had put on myself to be that perfect mom. There are parts of motherhood I will go all out for, but I have learned where to draw the line.
This year, on September 9th, my sons told me they wanted to each be Star Wars characters for Halloween, so the next day I hopped on my phone, gave Amazon a little scroll, placed an order for three costumes and had them all delivered by September 12th. Done and done. My boys are beyond excited for Halloween and never once questioned the fact that their costumes took me two minutes to order instead of two hours to make.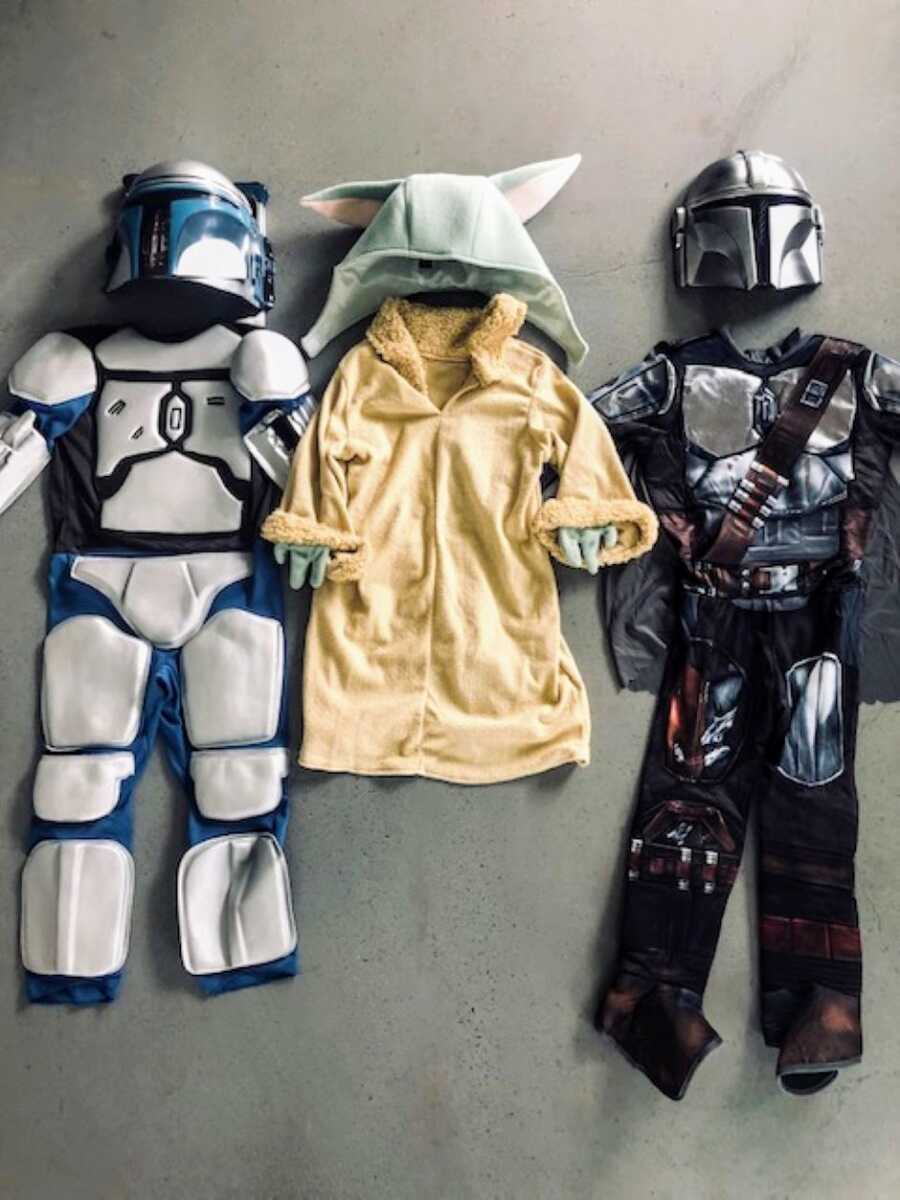 Do I sometimes wish I could pull out a sewing machine, like my mom did when I was young, and whip up an amazing homemade costume? Of course, but then I remember the hours we put into that Transformer costume, and I realize in this case I am going to give myself a pass.
I guess you can say a Halloween costume transformed me as a mother, and every October, there is no better treat for me than the realization and acceptance of that."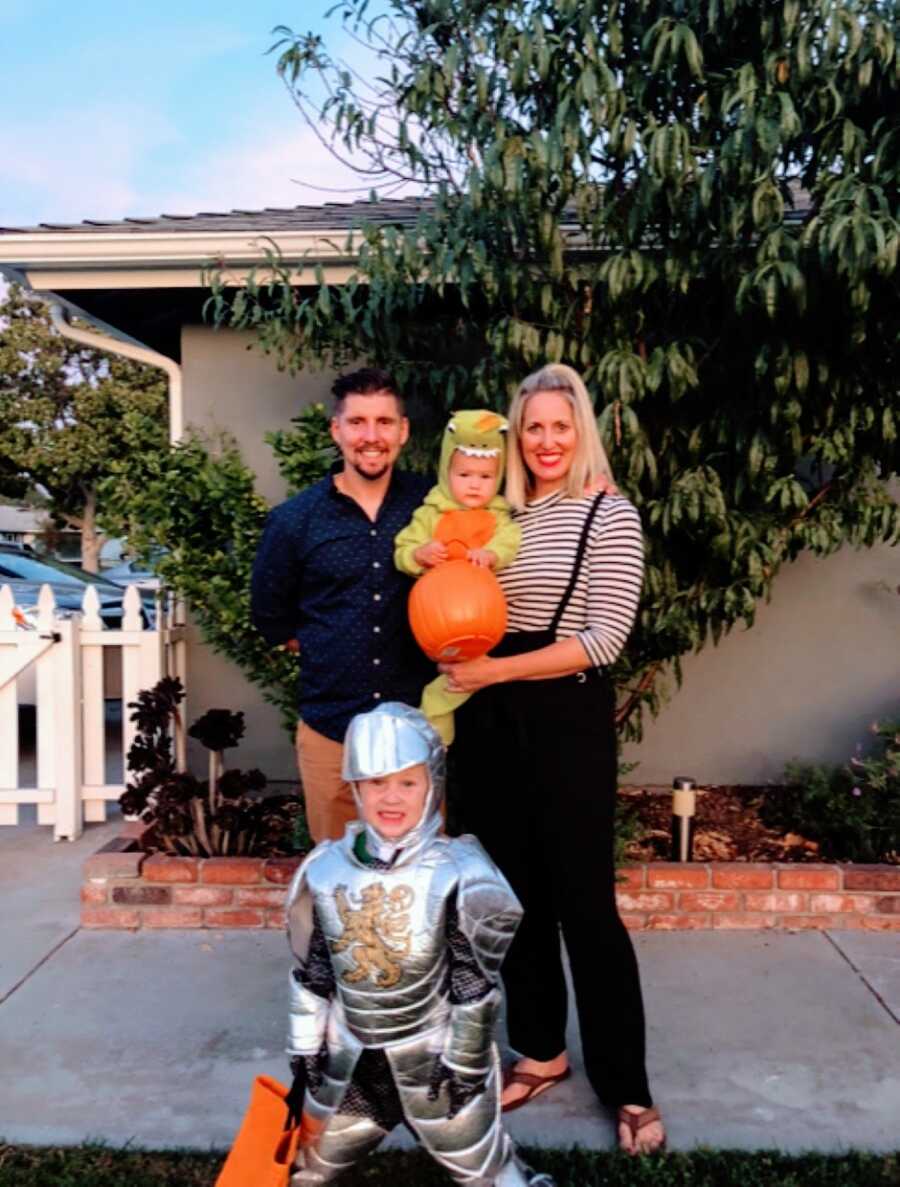 This story was submitted to Love What Matters  by Katie Fenske of Southern California and originally appeared here. You can follow her journey on Instagram, YouTube, and her website. Submit your own story  here, and be sure to subscribe to our free email newsletter for our best stories, and  YouTube  for our best videos.
Read more stories like this here:
'I want to be Tiana for Halloween!' he screamed. I stopped listening to others and listened to my kid.': Mom shares gender fluid parenting journey, 'Every kid deserves happiness'
'Please take down your ghoul. It's scary and inappropriate.' An anonymous neighbor sent me a letter.': Mom 'angry' after neighbor complains about Halloween decorations, urges 'let kids be kids'
'My neighbors change these skeletons every day for Halloween. I think I finally need to share them.': Woman documents neighbors' amazing Halloween efforts
'Not everyone knows what the TEAL PUMPKIN is. It lets trick-or-treaters with allergies know you have stuff for them.': Mom's important reminder this Halloween season
Help us show compassion is contagious. SHARE this beautiful story on Facebook with your friends and family.