"I joined the Marine Corps August 7, 2000. After September 11, 2001, I knew I had made the right choice. I had joined to travel and shoot guns but had soon found myself very comfortable at Marine Corps Base Kaneohe Bay, Hawaii. I volunteered for duties outside my radar technician job and was a marksmanship instructor for the rifle range, which also included a small demo range. One day some Explosive Ordnance Disposal Techs were working on the demo range and I got to pick their brain about their job. After an extended conversation, I once again had that feeling of 'this is what I am supposed to do' and began the process of screening for a shot at a school seat. My timing was perfect. The Marine Corps was in dire need of EOD techs and I went to NAVSCOLEOD in Niceville, Florida.
As a Marine EOD tech student, you had to transfer from a current job instead of being able to attend straight out of boot camp. We were typically older and knew what crummy jobs were out there, and knew we wanted something more. Studying could only be accomplished at school as the majority of our subject material was confidential. Some were secret, and you had to be eligible for a top secret clearance. You had to be book smart and good with your hands, and all of the practical exams are administered one-on-one, with no room for error, just the way it should be.
The school was stressful and when school wasn't in session, there wasn't really much you could do. I was new to the area, didn't drink, and didn't have a lot of money. I was finishing up my divorce and it had compounded my stress, so my recreational time was very quiet. Church was a big part of my upbringing and I found a young group of non-military types who had the same cheaper budget I did. This is how ended up meeting the most beautiful woman I have ever met.
I saw my wife for the first time in 2005, and experienced what people call love at first sight. I was at a friend's house after a church group meeting, and Christina walked in the door. I fell in love with her before I knew her name. I did my best to limit my gaze, but not very well, because she caught me staring a few times.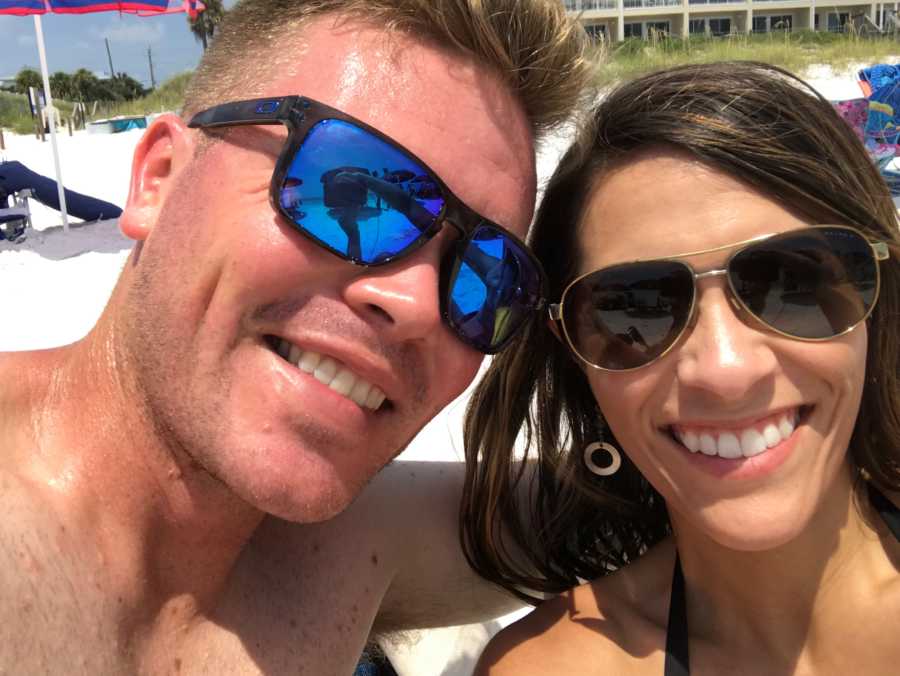 I was in a complicated spot, still technically married, and she had a boyfriend. I didn't do anything more, except enjoy her presence and leave it at that. Throughout school I would run into her from time to time because we had friends in the same circles. Every time she entered the room it felt like the world stopped turning. I graduated EOD School in May of 2006 and had orders to Okinawa, Japan.
While stationed in Japan, my divorce was finalized. I deployed to Camp Baharia outside of Fallujah, Iraq, in 2007. I had asked to be busy and I got it – we ran over 300 missions with diverse profiles and were one of the busiest EOD teams in that area at that time. On 7 separate occasions our vehicle was struck by improvised explosive devices, injuring our driver in one instance. We prosecuted huge vehicle-born IEDs, from a dump truck all the way down to the smallest unexploded ordnance. It was amazing to serve at that time in that area, and to this day look back with nothing but fond memories.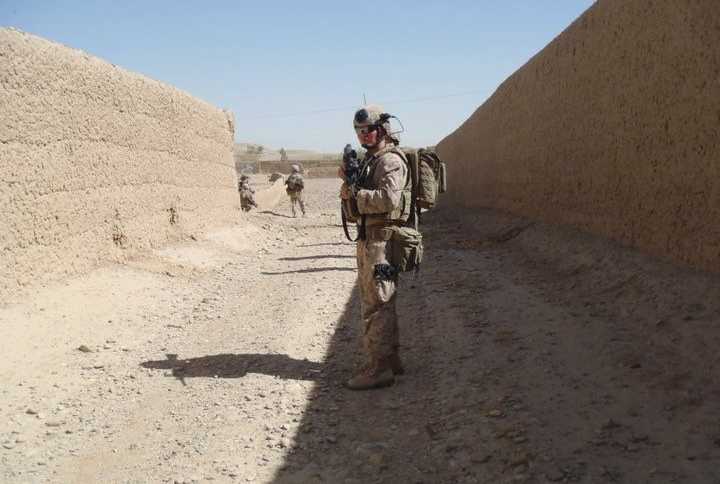 After returning from Iraq alive I had a fresh perspective on life. I had continued training back in Florida and was able to see Christina for a few hours in our circle of friends before I left back for Okinawa. Christina was heading to Australia with her boyfriend a week after I left. We continued to communicate over email and instant message. One night after drinking with my buddies, I started thinking about how amazing Christina was and I figured I should tell her. Right then, I got on my laptop and wrote to her, confessing she was the most beautiful woman I had ever met and that I'd marry her in a heartbeat. After all, I was in Okinawa. I assumed she still had a boyfriend – but I just had to get this off my chest. To my surprise she wrote me back. This blew my mind! While she expressed caring for me, she did still have a boyfriend but explained things weren't good between them. Nothing horrible, but just the standard crap.
I tried my hardest to communicate platonically and hide my strong feelings for her in my emails and instant messages. But I was doing a horrible job and ultimately, we stopped communicating. If I was in her boyfriend's shoes I wouldn't want me talking to her either. It wasn't my place. We lost touch and I continued to do my job for the Corps. Life had different plans for us, and it wasn't quite our time.
I found a new girlfriend and decided my feelings for Christina had been misplaced since I only knew her as someone else's girlfriend. I got married and deployed a third time, but this time it was to Afghanistan. My requests for the busiest locations remained constant and my superiors honored my wishes. Sangin, Afghanistan, was a completely different war from Iraq. We had to take bombs apart manually where in Iraq we were able to use robots. We couldn't use vehicles and walked to and from most of our missions.
On March 14, 2011, while attempting to remove a bomb from its emplacement, it detonated in my right hand. I am now missing my right hand, most of my right leg, and 3 fingers from my left hand after the bomb I was diffusing detonated.
This is my 'alive day photo.' Christina likes to say, 'If photos speak 1,000 words, this one speaks 10,000.' She says I'm the kind of guy who smiles through adversity. She told me when she sees this photo, she pictures me smiling in the face of terrorism, wounded with blood in my teeth, but still smiling – like hey you can blow me up, but screw you, I'm still smiling.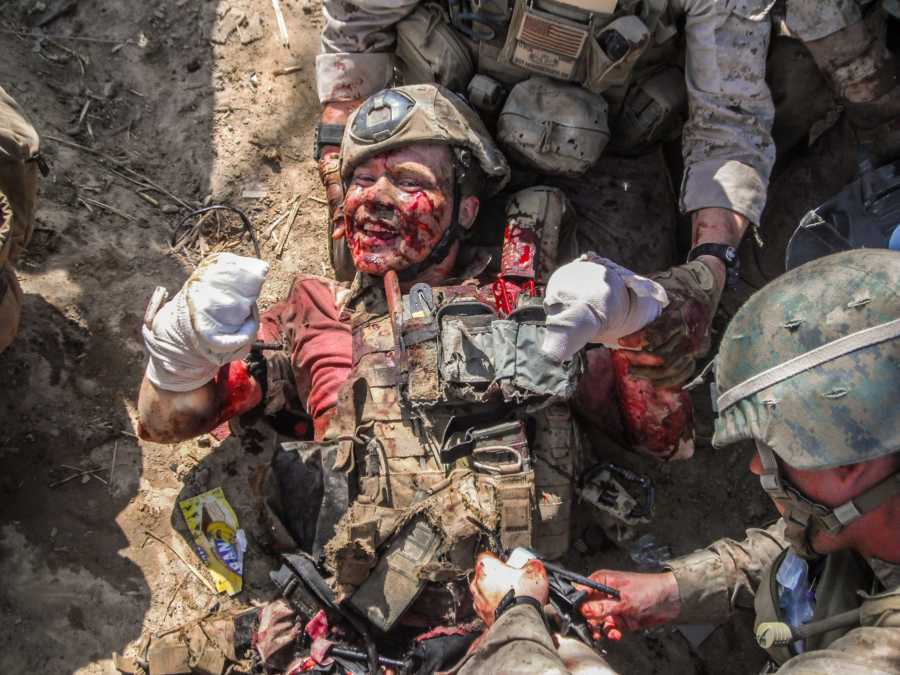 While my injuries were egregious, I recovered quickly and was released from the Naval Medical Center San Diego 30 days after my injury in Afghanistan. My wife at the time was an amazing caregiver but we grew apart as I healed. We struggled for a few years before we recognized our differences as irreconcilable. After our divorce, my thoughts would return to Christina.
I couldn't find her and once again thought it wasn't something that was meant to be. I would randomly search social media to no avail. But when I searched Instagram in spring of 2018, she popped up. My heart almost leapt out of my chest. It had been 10 years since I had seen her and there she was, holding her beautiful daughter. I messaged her as her relationship status was not listed. Christina didn't recognize me from my ridiculous photo and didn't respond to me. I wasn't persistent and assumed she was married with a family, busy with her life. Trying to be as unselfish as possible, I told myself I was happy for her, but only felt sadness.
Months passed. I rarely frequent social media, but I was bored one day and searched Christina Alexis instead of her maiden name. She popped up instantly. I messaged again but this time received an almost immediate reply. She had a lot of questions. She was newly single which I couldn't believe, and I wanted to play my cards right. She was apprehensive at first but allowed me to call her. We talked everyday afterward, and I was very focused in being the last man she would ever be with. That was the beginning of what has been a whirlwind romance. We eloped on August 31, 2018, after dating just 40 days.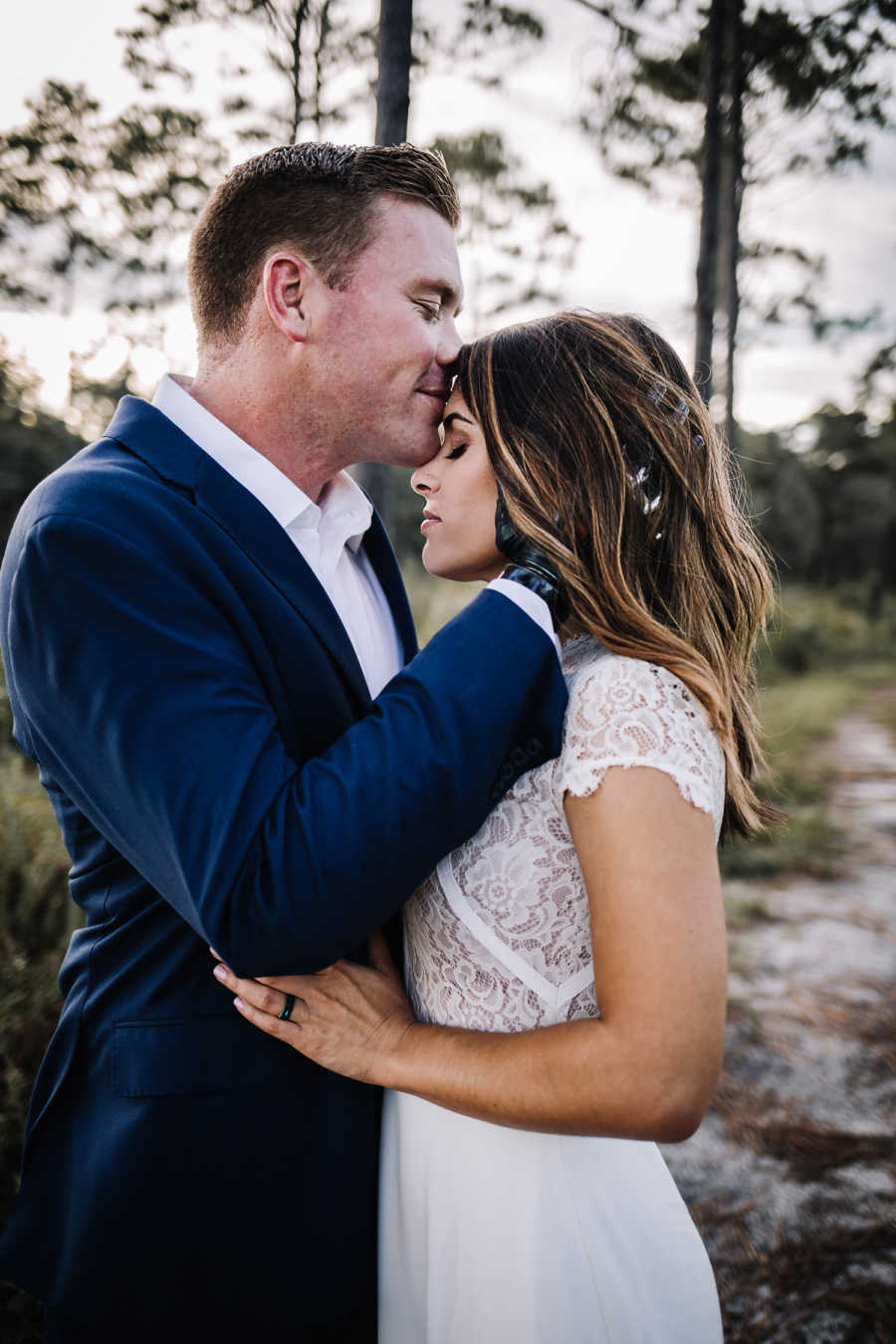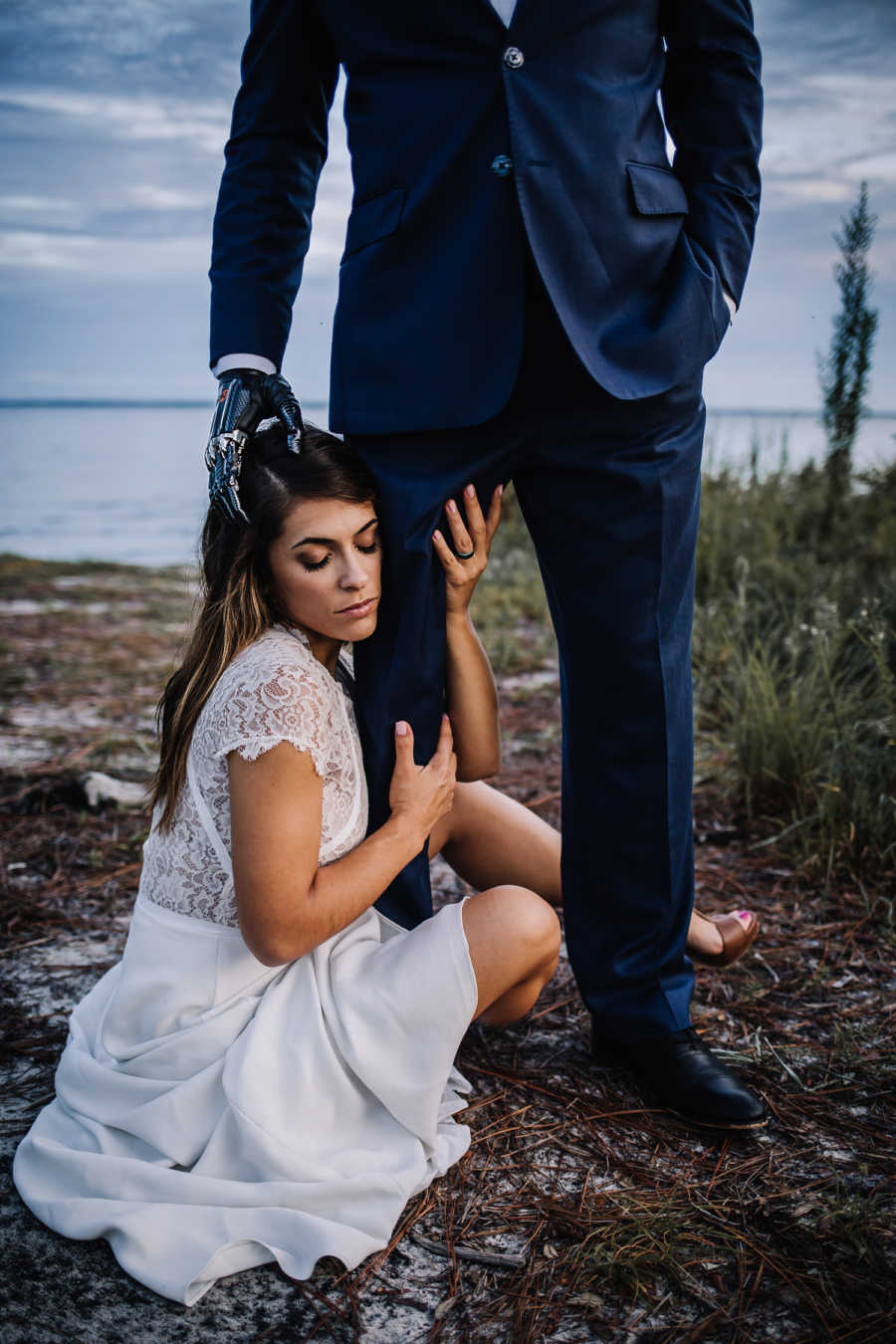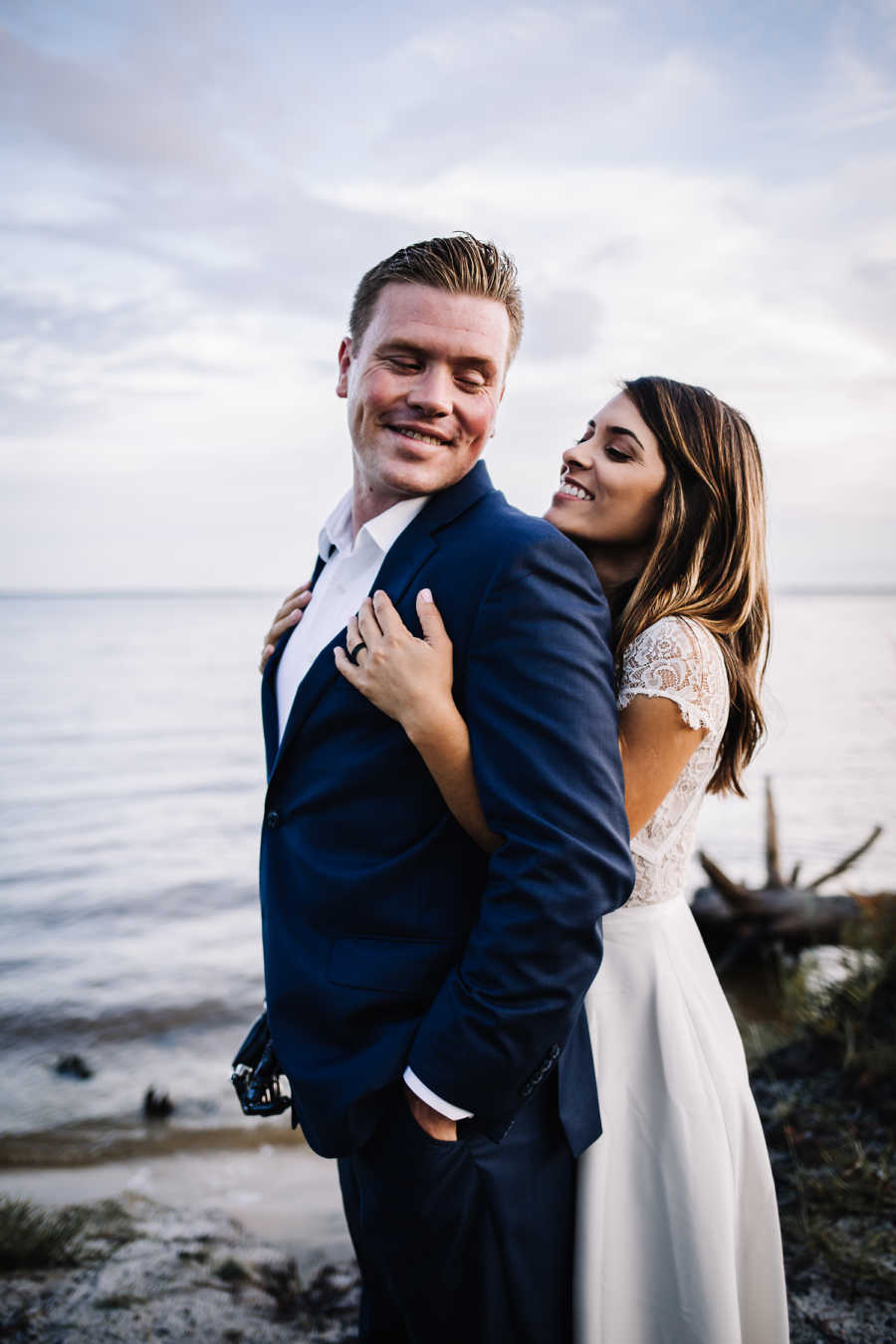 Our current life together, while short, has been dedicated from the onset to each other. If you have been counting, she is my third wife. I'm not proud of everything in my past but I love the man I have become. Our 40 days of dating were dominated by conversations of what we both want out of our partner. I flew to visit her in Florida from California and even though we'd been talking on the phone for weeks, I don't think either of us knew quite how strong our connection would be upon seeing one another. There was an instant bond between us, like we were meant to be in each other's lives all along.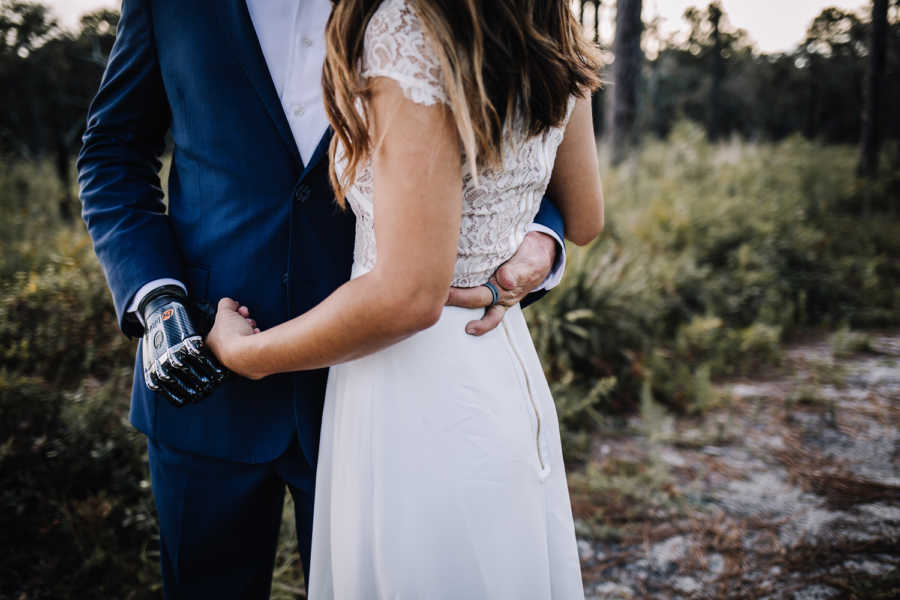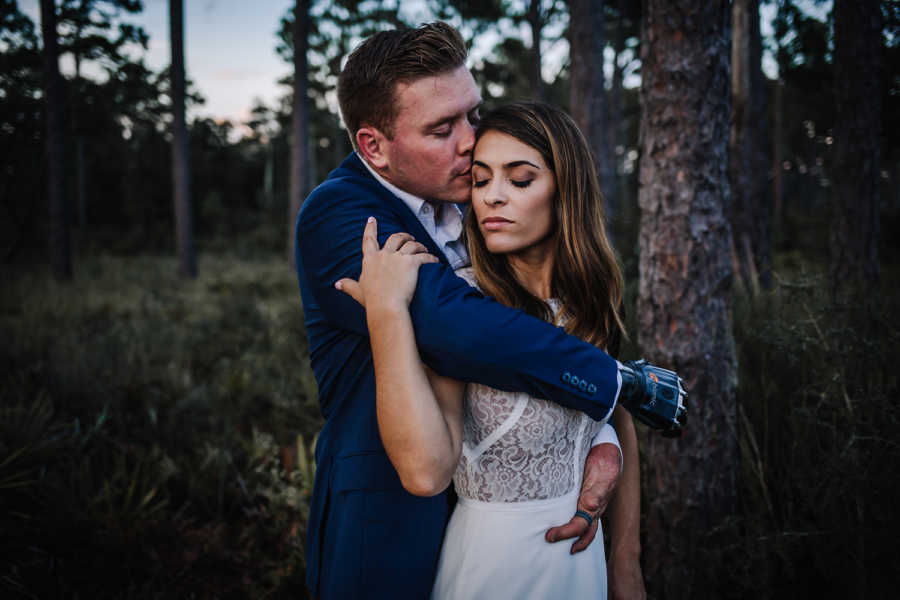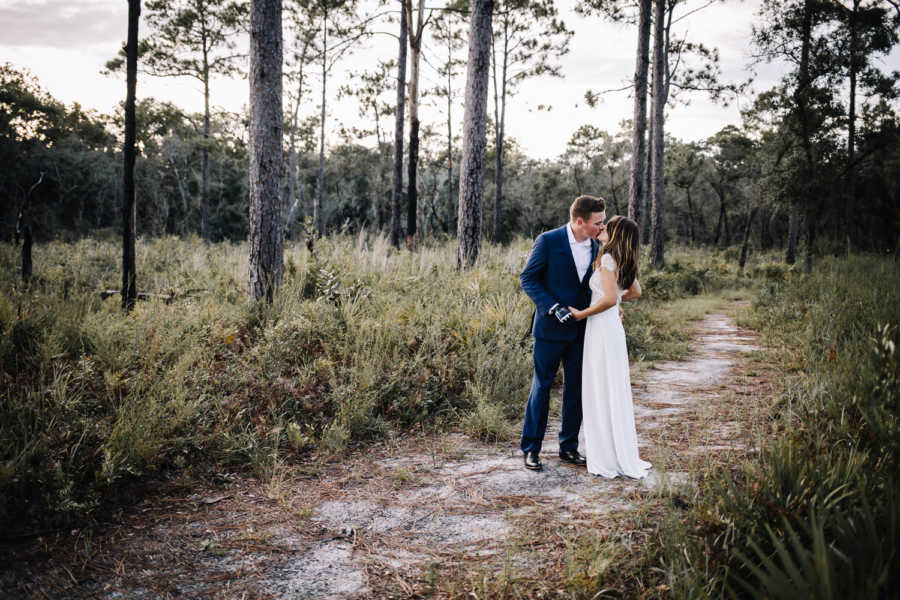 I have little experience with children but I grew up with step-parents that were instrumental in my upbringing. Eden, Christina's 4-year-old daughter, has been a great first experience with step-parenthood and it's my honor to pay it forward for what my step-parents did for me. Christina is my wife from another life, and now that I have her again in this life, I am complete."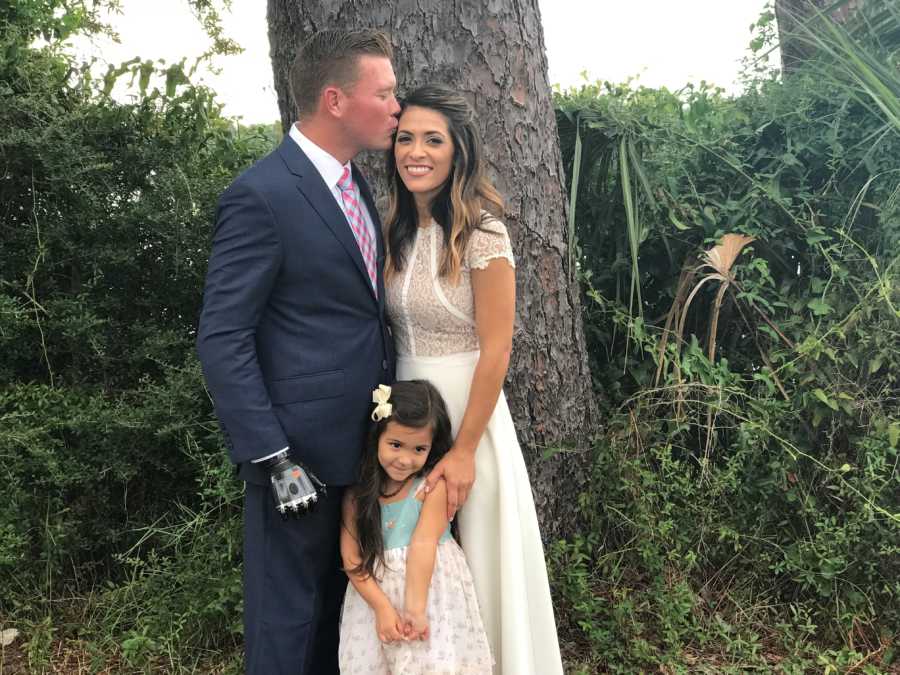 This story was submitted to Love What Matters by Brian Meyer, a United States Marine who was deployed to Afghanistan after the terror attacks of 9/11. Did you have a whirlwind romance and would like to share your journey? Submit your own story here, and subscribe to our best stories in our free newsletter here.
Read more powerful love stories:
'After 22 years of marriage, I found myself headed to a divorce court. When I walked into Kmart, my life forever changed. 'I would ask you out if you weren't wearing that wedding ring,' he said.'
'I found YEARS of mail in his trunk. My husband was living a double life and had another daughter! He abandoned us in a Target parking lot and changed the locks to our home.'
Show your love for the active duty heroes around the world. SHARE this story on Facebook.