Disclaimer: This story contains mentions of suicidal thoughts that may be triggering
"Sometimes, in the dark places of my mind, I wrote 'the' letter. It was a letter of sadness and goodbye. In my mind, I thought my family and friends would be better off without me. Living with scars caused by Amniotic Band Syndrome and all of the pain, insecurities, and fears they caused felt too hard. I felt like a burden, without purpose or worth.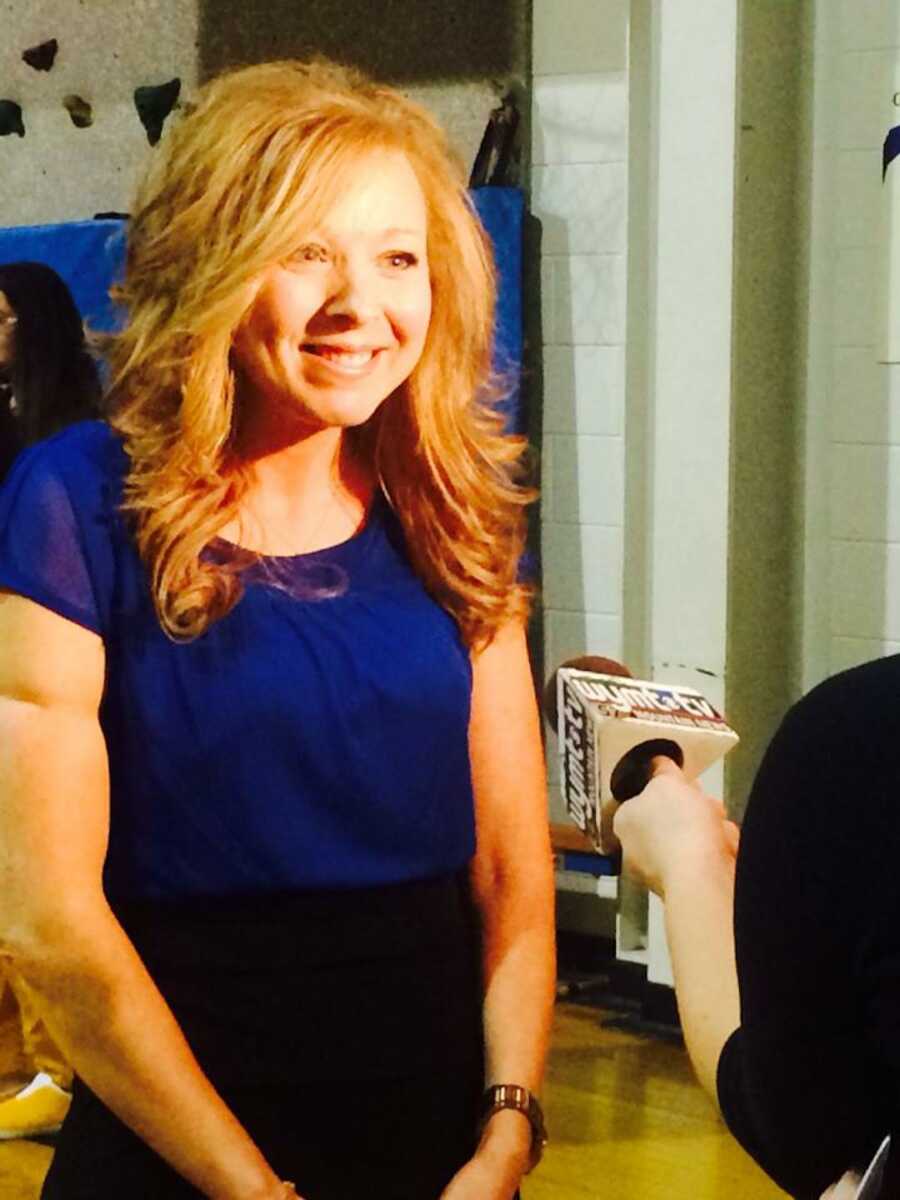 No one knew about the layers of pain inside me because I hid behind a mask of happiness. I smiled and laughed, even though I felt as if I was dying inside. I pretended to be strong as the pain continued to knock me down and pull me under the currents of depression.
If I could go back and say something to my younger self, this is what I would say: Your story is not over. It is just beginning. God has unique plans for you, but you have to give Him the time to bring it all about.
Here is my story of how God turned my heartaches into blessings.
I prayed the same prayer every night when I was a little girl. Before drifting off to sleep, I asked God to heal my hands. As I removed my hands from the covers every morning, I was so disappointed that God hadn't answered my prayer.
The school years were tough. I wanted to fit in and be normal. While the elementary years were great, everything changed when I entered middle school. I didn't have classes with anyone I knew. I felt so alone. Every day, as I clutched my lunch tray and scanned the tables for a friendly face, my heart ached. Sitting alone or with people who ignored me was hard to do. It gave my mind time to think about all the hurtful words others had said to me.
Being bullied was the first time in my life that someone else had voiced their disgust for my scars. The words echoed in my mind on repeat. Mainly because I had said the exact words to my reflection for years.
I lived with so many fears and what-ifs. Would I ever have a boyfriend or husband that would be able to look beyond the scars and see me? Would my future children have my scars? Would my scarred hands and feet continue to get worse? Would I get my driver's license or a job? Regardless of how I looked at my life, it all seemed hopeless, and I felt helpless.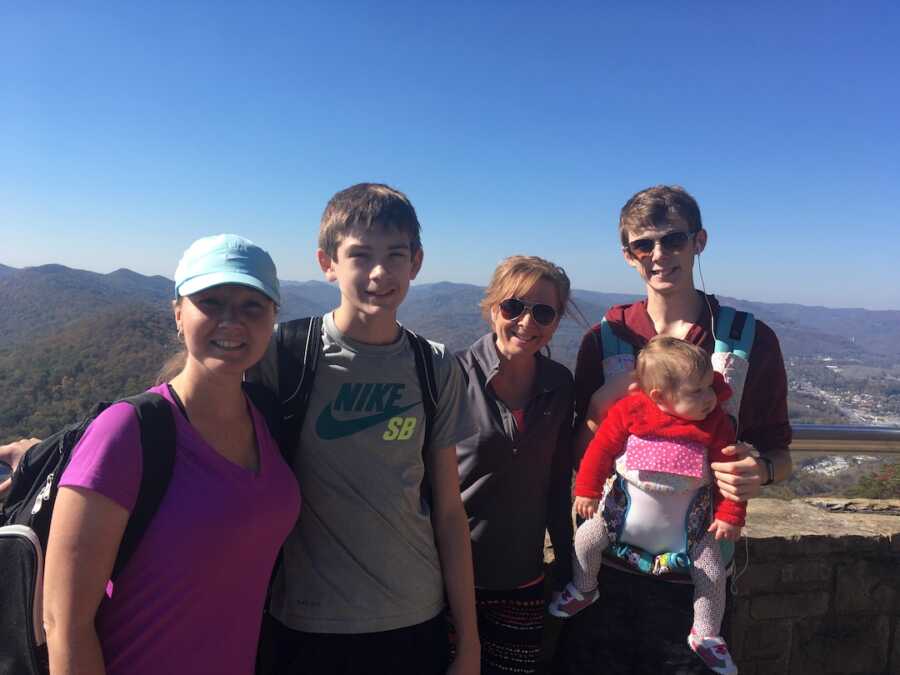 Even with all the uncertainty and pain inside me, I couldn't hurt my family. So I stopped fantasizing about death and started planning for my future.
When I got my first job, I vowed never to use my scars as a disability. I had tried that as a child, and my mom would NEVER allow me to use it as a handicap. When I told her I couldn't wash dishes with my little hands, she told me I could and I just needed to find my way.
I got a job as soon as I was old enough to work. I learned to figure things out and find my way to do things. For a few years, I was even a waitress. One day, a lady came into the restaurant and offered me a job. She was impressed with my work ethic.
Since I was going to college and needed extra time to study, I took the cashier position. Waitressing was hard on my body with all the ways I had to modify to fit my needs. The cashier position was easy. Everything was going great, or so I thought, until I got fired.
The woman, whom I loved and admired, fired me for not being able to wring out a mop well enough, and she spewed such cruel words at me, my spirit cracked. She said no one would ever hire me again. Why would anyone want someone disabled to work for them when they could hire someone else? I quit college and gave up on my dreams. While I got another job, the words lingered in my mind and tortured my soul.
I was in the lowest place I had ever been. But if there's one thing I have learned throughout my life, God won't leave us in the valley forever. He sent me someone to love me, cherish me, and help me to feel beautiful.
My husband, of 24 years, has never asked me about my scars. In fact, he married me without mentioning it and has never made me feel anything other than truly beautiful. When I was pregnant with our first child, the doctor was concerned the baby would have my scars. I was a crying mess at the possibility, but my husband assured me that we would love and accept him however the Lord gave him to us. And if he turned out like me, then he would be incredible. As it turns out, he had my eyes and my husband's hands and feet.
By the time I had my second son, some of the pain had healed inside me. My sweet little boys and the love of my husband made me want to dream again. While I wanted to be a teacher, every door I tried to open slammed shut in my face. One night I asked God to give me something to help other people. I wanted a gift that would be mine and provide me with a purpose beyond myself.
God gave me the gift to write. He blessed me to take all of the pain inside me and turn it into stories of overcoming and hope. Writing became my saving grace. It helped me take all of the pain, heartaches, fears, and disappointments out of my mind and put it on paper. Then, God gave me new perspectives on each thing. When I wrote my book, Underneath the Scars, I told my raw and very personal story. As the agent rejected my book with the comment that my story couldn't touch anyone's heart, I felt the deep, searing pain of rejection all over again.
Sobbing with my face on the floor, I tucked my manuscripts in the drawer and vowed to never send them out into the publishing world again. But the urge to help others haunted me. As I stood beside the coffin of a little girl who took her own life by suicide, I vowed to make a difference.
By this time, the pain in my body from constantly modifying how I used my hands and the formation of my feet had caused me not to be able to work. So I started writing a blog. I figured I would publish the words on my heart.
The doctors didn't give me any hope of getting better. They told me they would make me comfortable with pain medication. But when I couldn't remember if I had taken my kids to school or not, I elected for a natural approach. I changed my diet. I started by eliminating gluten and dairy and adding more vegetables and fruit. When I could barely walk, I pedaled an exercise bike that sat on the edge of my bed.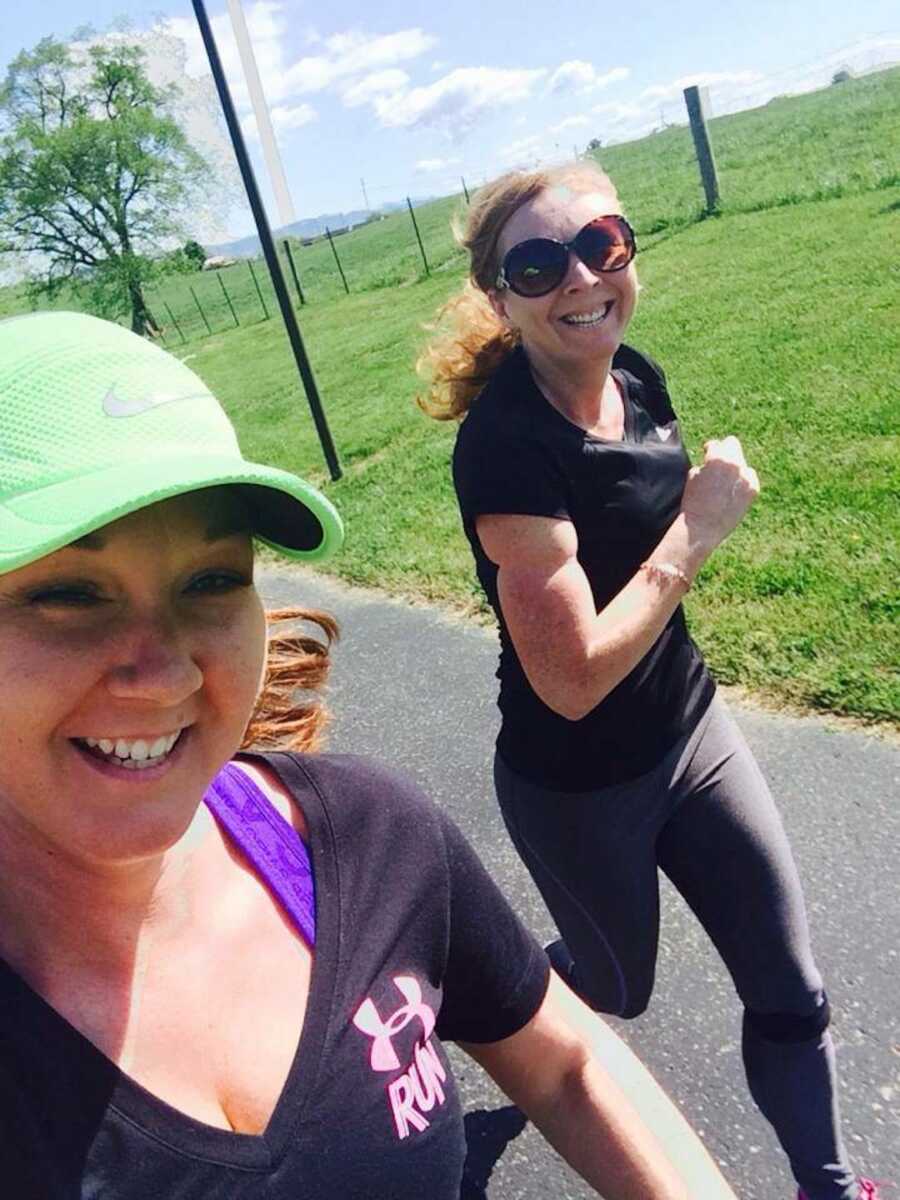 This time it wasn't just about me. I wanted to get better for my husband and kids. On the excruciating days, I imagined a life where I could run races, take hikes, work again, and have fun with my family. Slowly, I began to get better.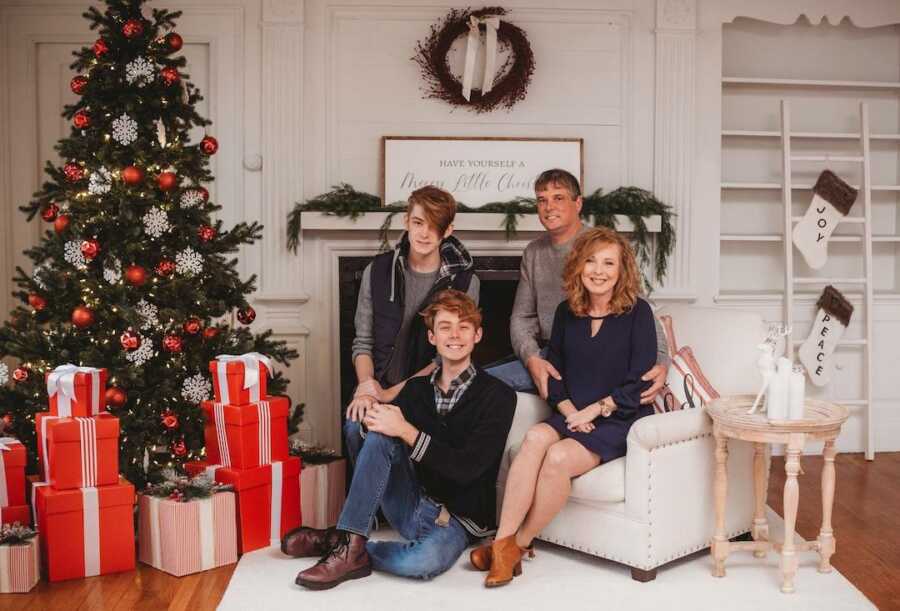 I started exercising to help me deal with the constant pain. For the first few months, I cried through the workouts. But I didn't give up. I continued to write and share my journey on my blog. One day, as I was waiting to pick up my kids, I got an email from a publisher. She had been reading my blog and loved it. When she asked me if I would like to write books for them, I knew God had intervened on my behalf.
Later that year, I had two books published on the same date. God opened so many doors for me. It was as if He bottled up every ounce of misery and poured out the blessings to exceed the heartaches.
My blessings included:
Three published children's books about differences: Zippy and the Stripes of Courage, Zippy's Big Difference, and Zippy's Club. Zippy's Club became a play. I also published two books for adults about differences and overcoming challenges: Underneath the Scars, and Despite Your Circumstances. I've had over 150 speaking engagements. Despite Your Circumstances won the 2016 CSPA book of the year award. I've had opportunities to share my story all over the world through blogs, TV, radio, and social media. My body healed, and I can run and hike with my family. I work a full-time job, plus all the other stuff. I also got a thumb.
My thumb story is one of my favorite stories. It reminds me that God doesn't forget about us. He sees us and hears us, and knows our every need. When the time is right, then He will answer our prayers.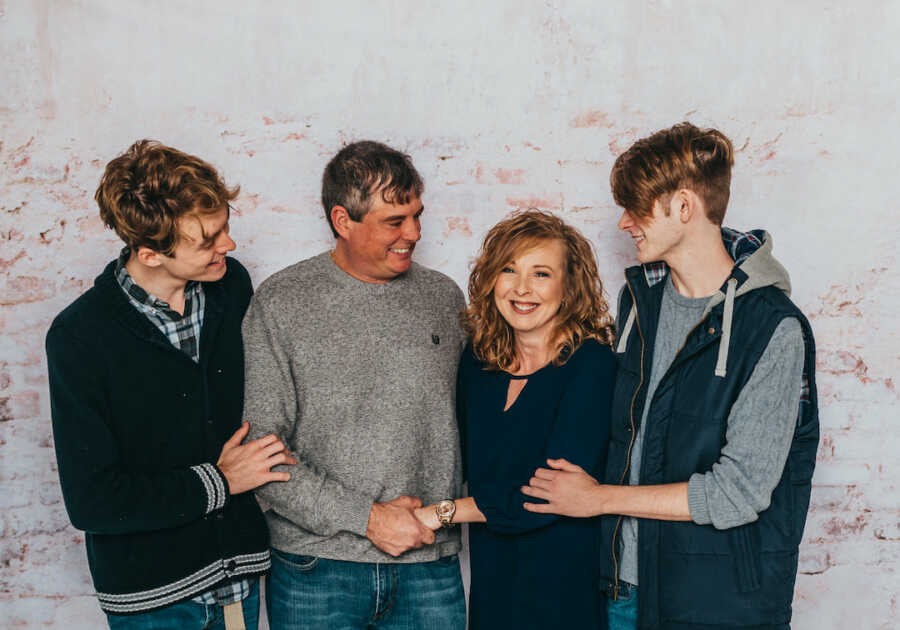 Exercising helps to relieve my pain. One night, tired and hurting, I shuffled to the left. Due to the formation of my left foot, I lost my balance and landed on my left hand. The severe pain shot through my elbow, and I wondered why God had allowed me to fall. I was already dealing with so much pain.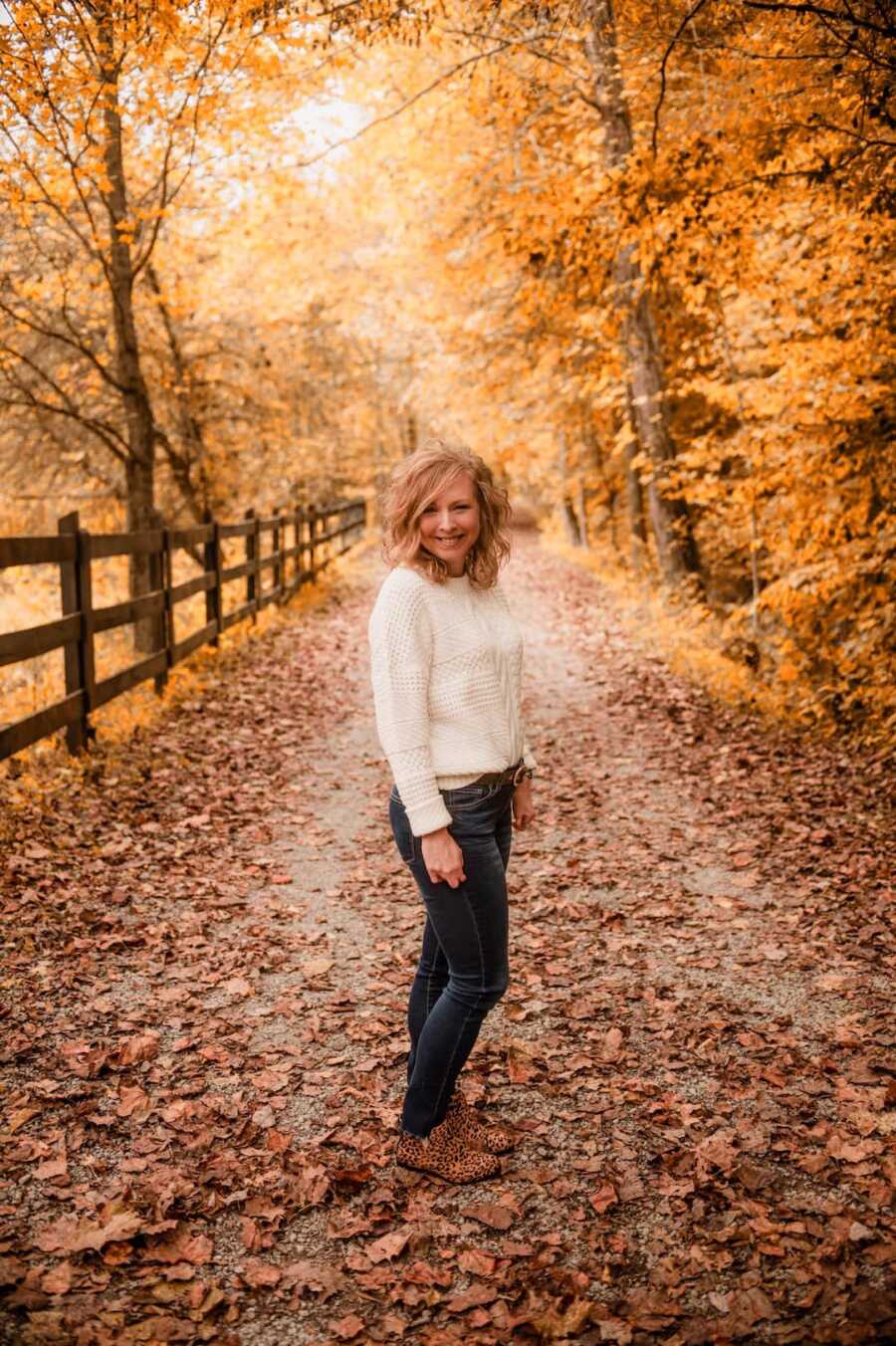 It got worse before it got better. For months I barely slept. Finally, I went to see a specialist. I asked God to touch the doctor's heart with compassion for me and give him the wisdom to help me because most doctors dismissed the opportunity to help me when they discovered my ABS diagnosis.
According to the doctor, my elbow was healing and needed a little more time. Then, he asked to see my hands and took X-rays. When he told me that he could give me a thumb on my left hand, I knew why I had fallen. All of those childhood prayers flashed through my mind, and the peace that passes all understanding filled me. God had heard my prayer after all.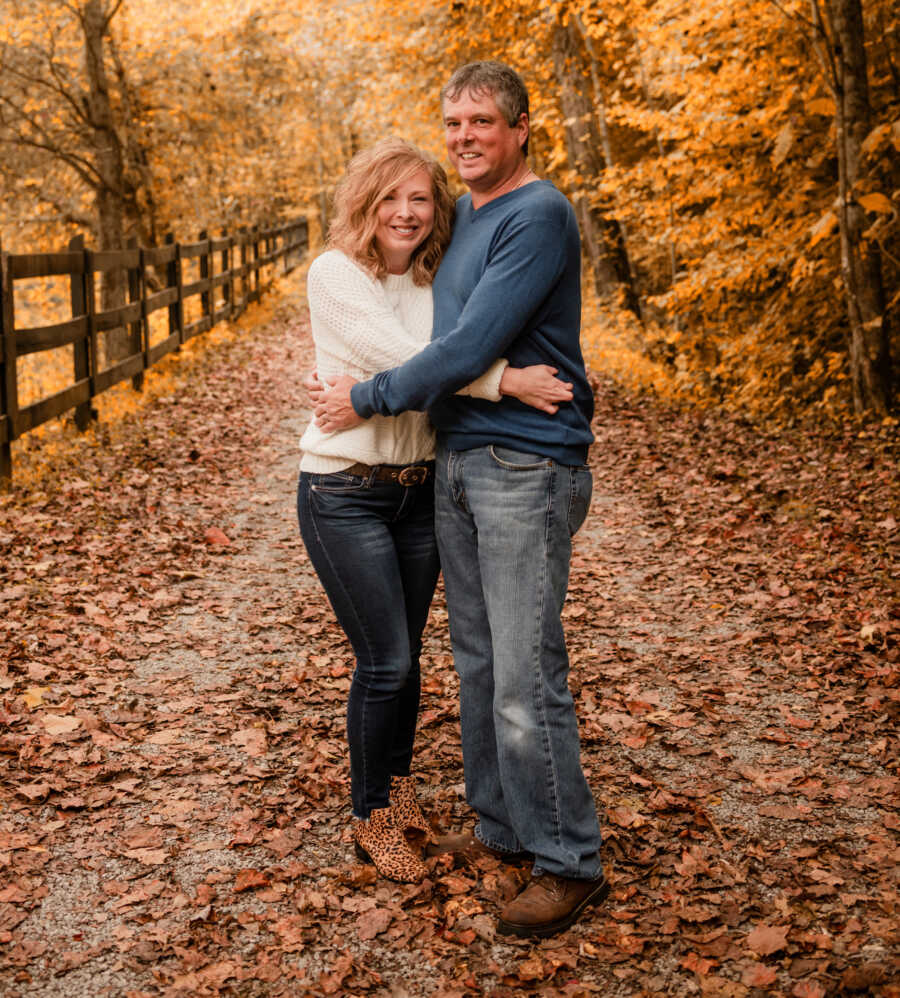 A few months later, God blessed the doctor to defy the odds and make me a thumb. Now I can drive, open doors, type, and hold a dumbbell with my left hand. Today my life is better than anything I could have ever imagined, and I can't wait to see what future doors God will open for me.
Living with Amniotic Band Syndrome has given more than it has taken. If given the choice, now I wouldn't change anything. Every hardship is perfectly woven into the design of my life and molded me into the person I am. I am happy, healthy, and alive to love and be loved."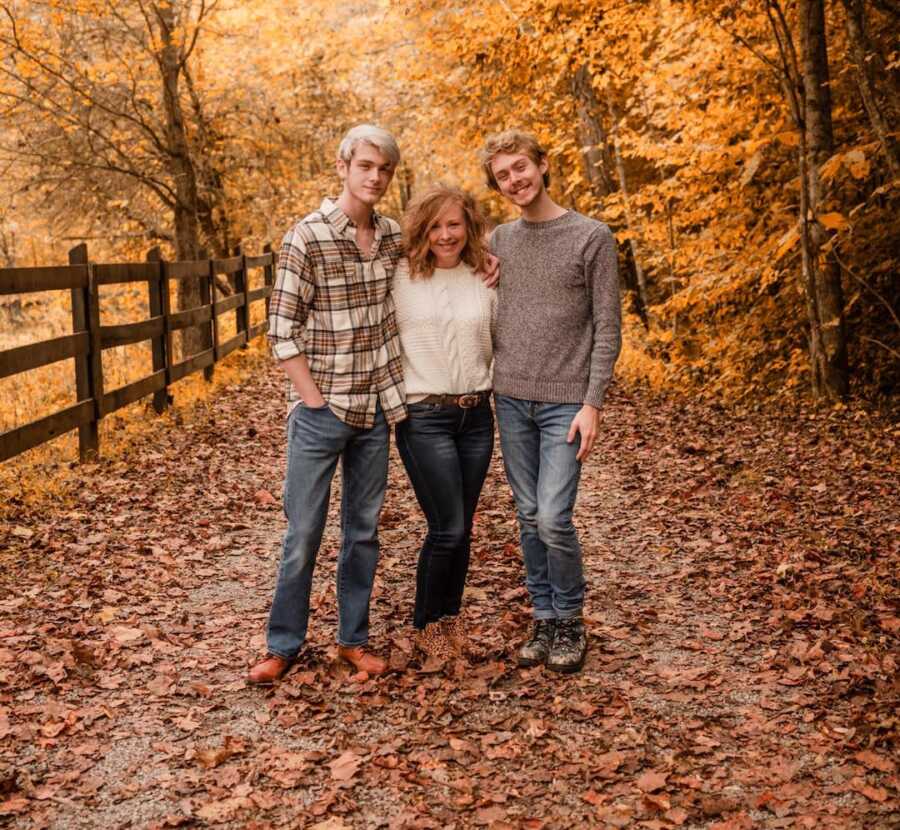 This story was submitted to Love What Matters by Candida Sullivan. You can follow her journey on Instagram, Facebook, and her website. Submit your own story here, and be sure to subscribe to our free email newsletter for our best stories, and YouTube for our best videos.
Read more stories about limb differences:
'I was called freak, alien, monster. 'When will this end? Did I make a mistake by not amputating my leg?': Limb difference advocate says 'I'm proud to stand out'
'Mom, I don't like my hands.' Her gloves always had an extra space. She came to me with her piggy bank, begging for four-fingered gloves.': Little girl with limb difference 'beaming with joy' after gifted custom gloves
'I thought you were cute until I found out about your hand.' This CRUSHED me. I thought I was unlovable.': Woman with limb difference urges, 'Be kind to others'
'You'll never be able to write or even wear a ring.' I'd pull my sleeves over my hands. I wanted to be 'normal.': Limb difference advocate shares her journey, 'Celebrate your differences'
SHARE this story on Facebook to help celebrate unique and beautiful differences!