"How many times in our lives have we had a last time without appreciating it? Would you want to know you were having a last time while you were living it, or would you rather remain completely unaware?
On March 11, 2016, my grandparents said goodbye to their house in Johnstown, Pennsylvania, where they lived in since 1969.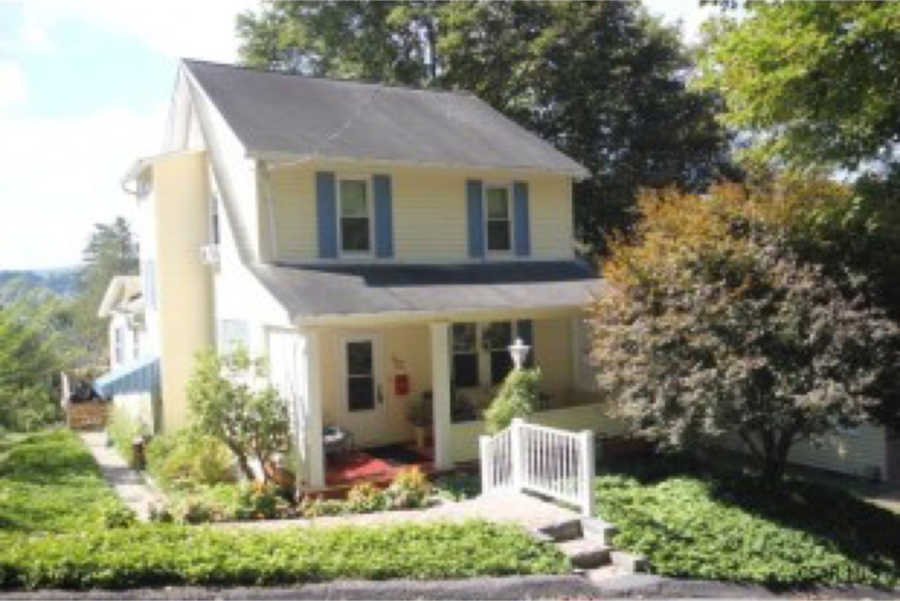 Johnstown is a city in Cambria County that lies 67 miles east of Pittsburgh. Both my parents grew up there, and met one summer after high school while working at the local steel mill. The city received a nod in Bruce Springsteen's song The River– 'I got a job working construction, for the Johnstown Company, but lately there ain't been no work on account of the economy.' It was also the filming location of the 1983 high school football drama All The Right Moves starring a young Tom Cruise.
Plenty of landmark events happened while my grandparents lived in that house. Marriages. Deaths. Retirements. World travels. Divorces. Births. Eight Presidents. Six Super Bowl wins for their beloved Pittsburgh Steelers.
46 Years.
Like most of the other homes in the neighborhood, the house was no longer functional for my aging grandparents, who decided to buy a practical condominium in an adult community.
Isn't downsizing a thing? 
They were ready to bid adieu to the house without looking back.
No more shoveling snow, worrying about how they would get to the bedrooms on the second floor, or stressing about maintaining the exterior.
233 Bossler St., Johnstown, PA, 15902.
233 Bossler St., Johnstown, PA, 15902.
233 Bossler St., Johnstown, PA, 15902. 
I've written that address literally hundreds of times in my life.
Starting in the late 1980s when I'd write my grandmother thank you notes for ordering me subscriptions to Highlights magazine or for her financial contributions to my elementary school student government campaigns.
Into the 1990s when I'd write the address on luggage tags because my sister and I would spend our summers with my grandparents in this house.
I wrote the address in the early 2000s when I started sending letters to my grandparents featuring important events from undergrad: football games, fraternity parties, and weekends away with girlfriends. I wrote the address when I was in law school in the mid-2000s when I expressed confusion about how I'd survive torts finals or make it through the bar exam. I wrote the address in the late 2000s on letters enclosing engagement pictures and invitations for wedding events. In the early 2010s, the address became a destination for birth announcements and birthday parties.
I'll never write that address again. 
The last time I was in that house was 2005 when I visited my grandparents after law school finals. I never made it back because life got busy, but I always thought there would be another time.
There won't be another time.
Now, it's someone else's home with someone else's family and someone else's life.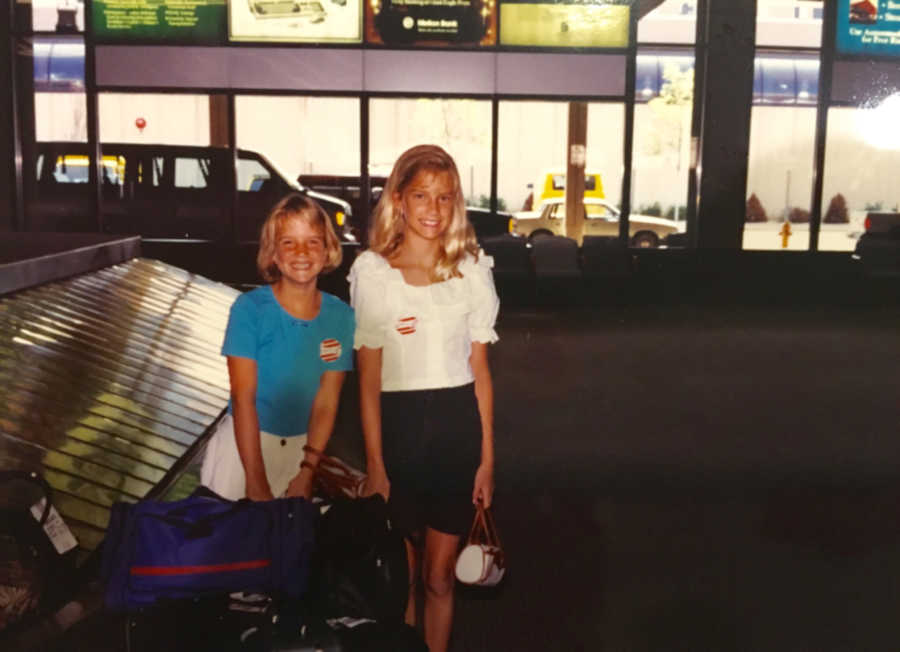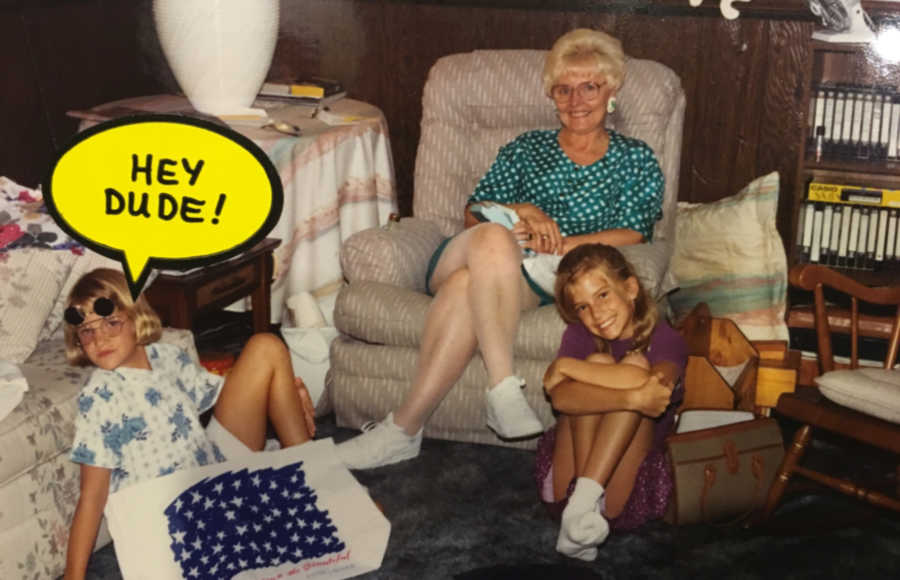 Sure, the sale of the house doesn't change or erase the memories.
But if I would have known I was having a last time while I was in the middle of the last time, I would have spent a little more time staring at the color of the walls, touching the leaves of the pachysandra my grandfather painstakingly planted in the front yard, and listening to the wind slide off the side of the hill.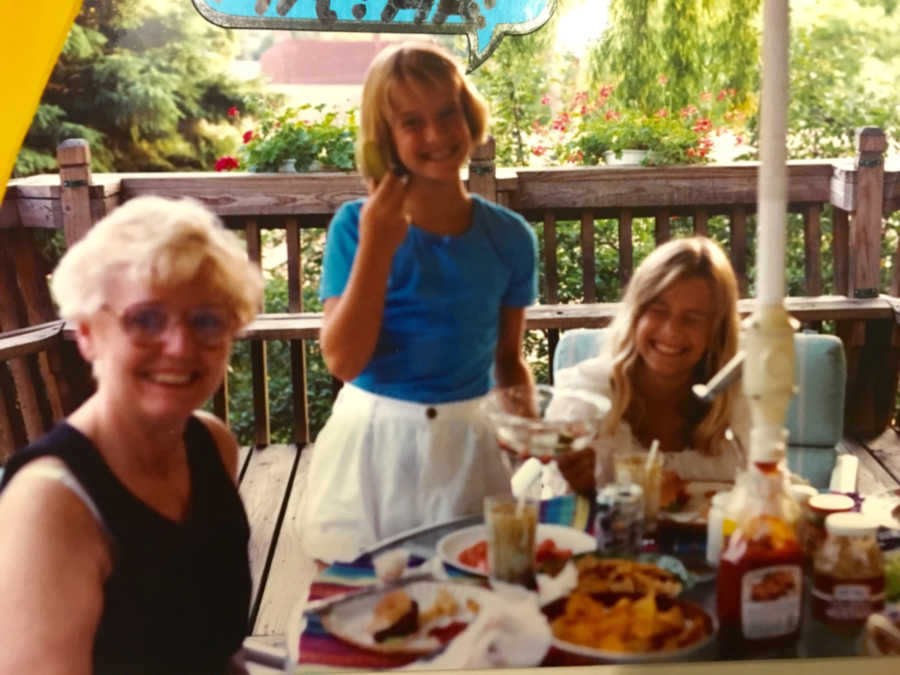 How many times in our lives have we not appreciated the moment we were living in because we thought we could do it again some other time?
Talking to a loved one for the last time?
Not realizing we'd never see someone or go somewhere ever again?
Sending someone to voicemail because we thought there'd be another opportunity to speak to them?
Seeing someone again, but having it be different from the last time.
Below is a photograph of me and my sister with my great-Uncle staring off the side of a nature trail in Johnstown back in 1993. If life would have given me a fast-forward button, I would have found out my Uncle would be diagnosed with Alzheimer's Disease some years later. If I would have known this, I probably would have hugged him a little harder and appreciated the moment, while it was happening, a little more.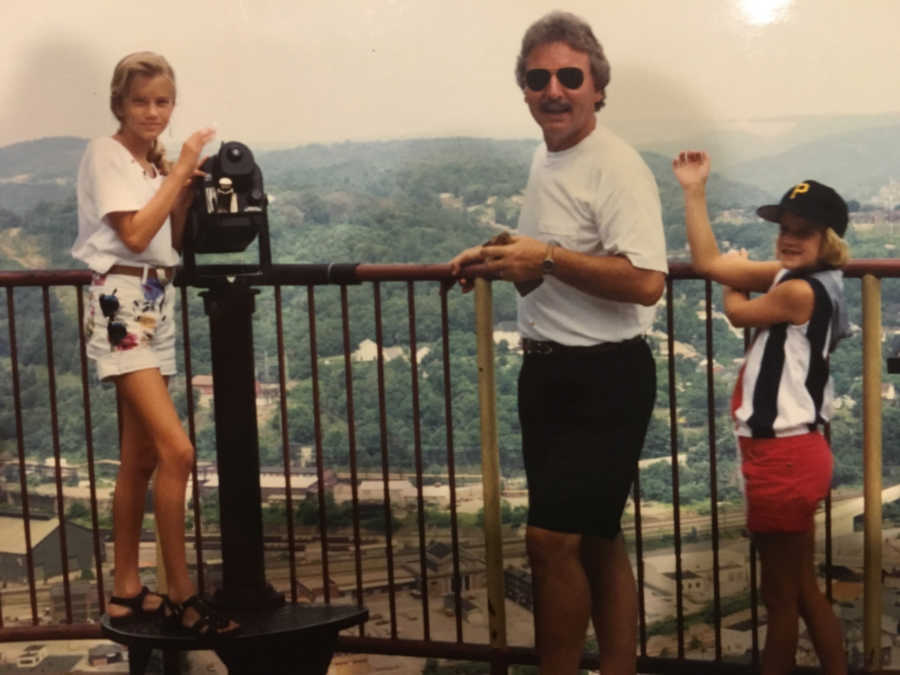 Years have passed and I'm a grown up with a family and life of my own. But I'll always remember that house on top of a hill and all the cherished memories I have there.
1,832 square feet. Four floors. Two bedrooms. One cellar. One attic. One bathroom. A large deck that overlooked the side of a hill. Red carpet. The "purple room" that was my bedroom for weeks in the summertime. The smell of cedar coming from the closet. The fancy couch downstairs where I read almost every book in Oprah's book club collection.
I have never known a life without this house. 
Virgil said all of our sweetest hours fly by the fastest.
Don't they?"
This story was written by Jennifer Burby of Tampa, Florida. You can follow her on Instagram here and her Facebook page here. An original version of this story is from her blog here. Do you have a similar experience? We'd like to hear your important journey. Submit your own story here, and be sure to subscribe to our free email newsletter for our best stories.
Read more touching stories from Jennifer:
'His daughter didn't get home until after 9 p.m. each night, then she still had to do her homework and shower before bed. Hearing this child's schedule was exhausting. Then I had an epiphany.'
SHARE this beautiful story on Facebook if you're nostalgic about your childhood home!