"My life changed the moment I found out my mother was terminally ill. There was no cure, no treatment. It shook me to my core and changed my perspective on life forever.
I'm originally from Sweden but have spent most of my life living overseas. As a child, I developed a passion for travel and exploration. After 10 years in Asia, I moved to Sydney, Australia to study design at a university, leaving my family behind in Indonesia. Moving overseas and away from my parents at 19 encouraged me to be very independent (and a bit of a control-freak to be perfectly honest). I value family above all else and have always returned home to visit them whenever possible.
While studying in Sydney, my life came crashing down. My dad called me one day from Indonesia and told me my mother was suffering from a terminal disease. 'She is slowly dying,' he said, slowly deteriorating. I was shocked and at first I wasn't even sure how to feel. Yes, my mom was a little different these past few years. Yes, she was not as active as she used to be and many things had changed about her. She was not very strict anymore/ She had certain obsessive behaviors and there was a lot of rage within her towards my dad.
Still, my first instinct was denial. I thought perhaps my dad was wrong. Maybe she didn't have it? My dad gradually told me more and more about her illness and what this meant for her and our family. I felt beyond helpless and, at the same time, angry and resentful. It's difficult to describe. How could I be angry with my mother for being sick?! Well, I was.
He proceeded to tell me the illness could potentially have passed down to me as well. I wanted to get tested right away! My dad urged me to take it slow and learn more about it, finish my university degree and not rush into this. Getting tested is a big deal and living with the results would be life changing. I trusted his judgment, although I knew in my heart I needed to know.
I waited 5 years before I decided I was ready.
One day, I finally had the confidence to ask my mom. I asked her straight out. 'Are you sick and should I get tested?' She replied, 'I am not sick and if you want to get tested, just do it. You don't have it!' I was confused. How could she even say that to me?! I was shocked! She was clearly sick and here she was, sitting right in front of me, denying it, acting like it wasn't a big deal.
I was hurt that she wasn't being honest with me. And I was angry she wouldn't admit she was sick! That is when I realized it. My mom doesn't know (or believe) that she has the illness! She is 100% in denial. She doesn't deny it because she is lying or because she wants to protect me. She denies it because she is sick. Because she has denied it for so long that her brain has created a new reality for her. It took me years to accept this.
The saddest part is that I have never been able to share this very huge part of my life with her. All my concerns, all my worries. If I'm sick and know I will die from it, will I want to end my own life? Will I want to have children? Will I want to give up one day and not even try at life? I was so very close to my mom as a child and she was no longer there to guide me or answer my questions. Her sickness took that away from me.
During this time, I met my husband, the love of my life. It is especially because of his promise to stand by my side whether I was sick or not that I decided to take the test to find out. We had just gotten engaged and I wanted to be absolutely sure of the facts before we got married. I truly believe the not knowing was the worst part. For someone who is naturally a planner and likes to be in control, I convinced myself finding out would be the best choice for me. At least then I could make a plan and act accordingly.
On a crisp but sunny spring morning, after therapy, I took the test and got the result.
Leaving the hospital that day I called my dad. I couldn't even speak through tears of joy and relief. I told him, 'Papa, I am not sick!' Those were the only words I was able to speak. And those words said it all. They were enough. I cried and I cried and I'm pretty sure he did too.
Honestly, it is impossible to describe the relief, joy, and gratitude I felt in that instant. It felt unreal. A part of me couldn't quite believe it, as I had spent countless hours mentally preparing myself for the alternative. Still today, I thank God.
My husband and I got married the following year and quickly found out we were expecting our first child. This mama was going to be a mama, for real! I cannot express my sense of relief and gratitude in knowing that I was safe from my mother's disease.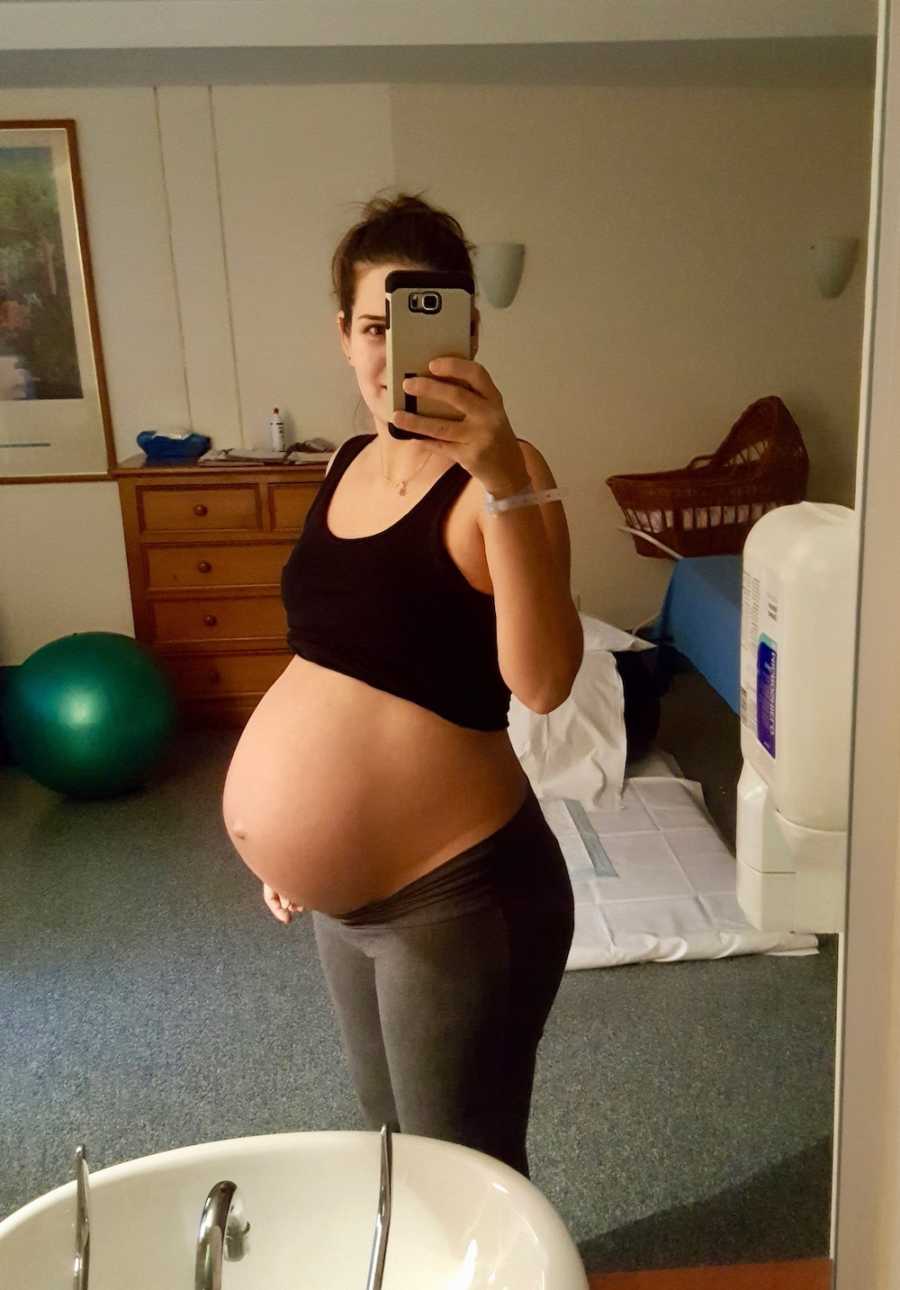 Still, I was overwhelmed with sadness at seeing my mother deteriorate. I wanted more than anything to share the joy of being a mother with her. It is true that we don't truly understand the love of a parent until we are parents ourselves. My connection with her was now deeper than ever, yet the mother that raised me was no longer there. I was unable to share motherhood with her, unable to ask her the millions of questions that came up daily as a new mom, and unable to thank her for loving me so unconditionally. A love I only truly understood now.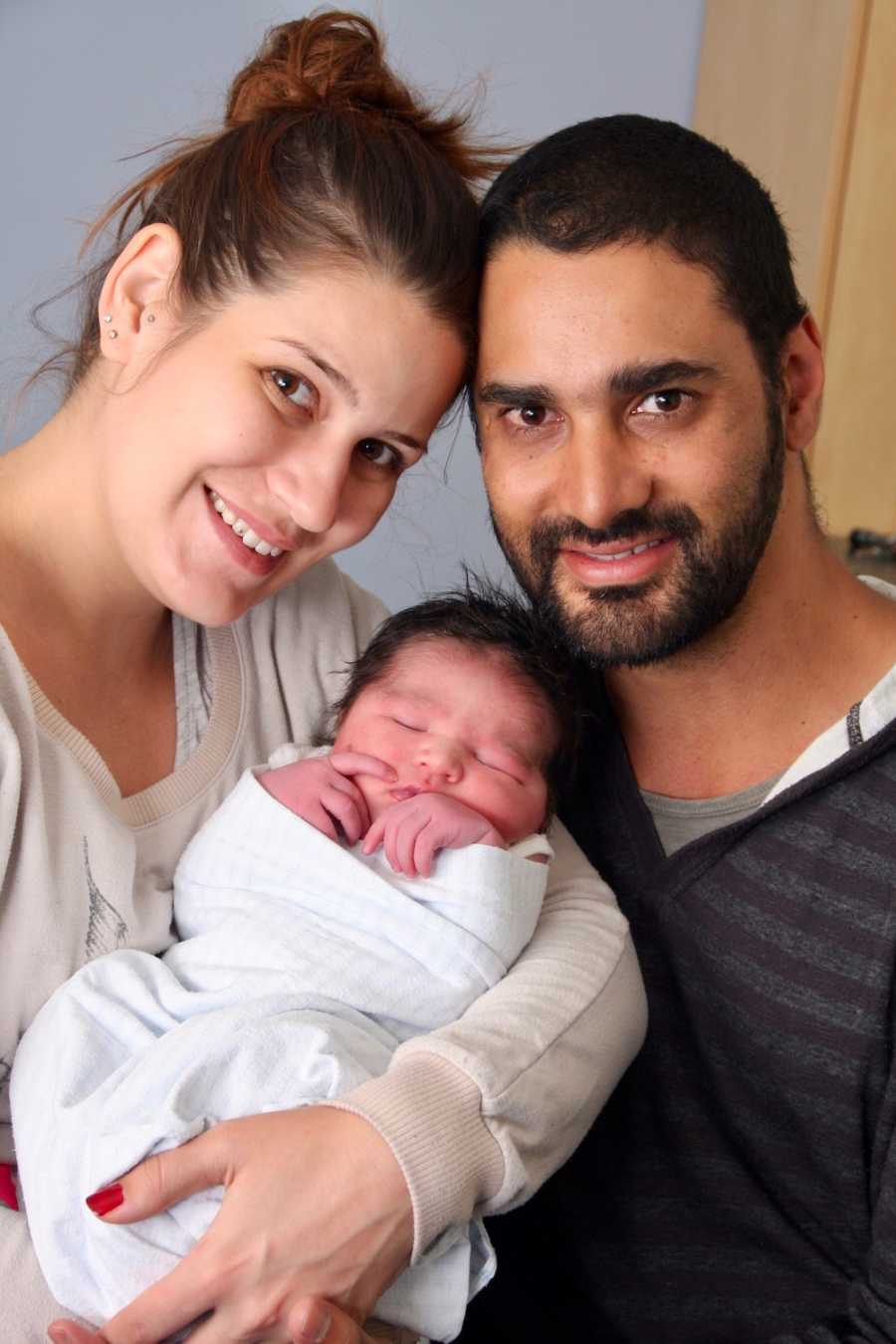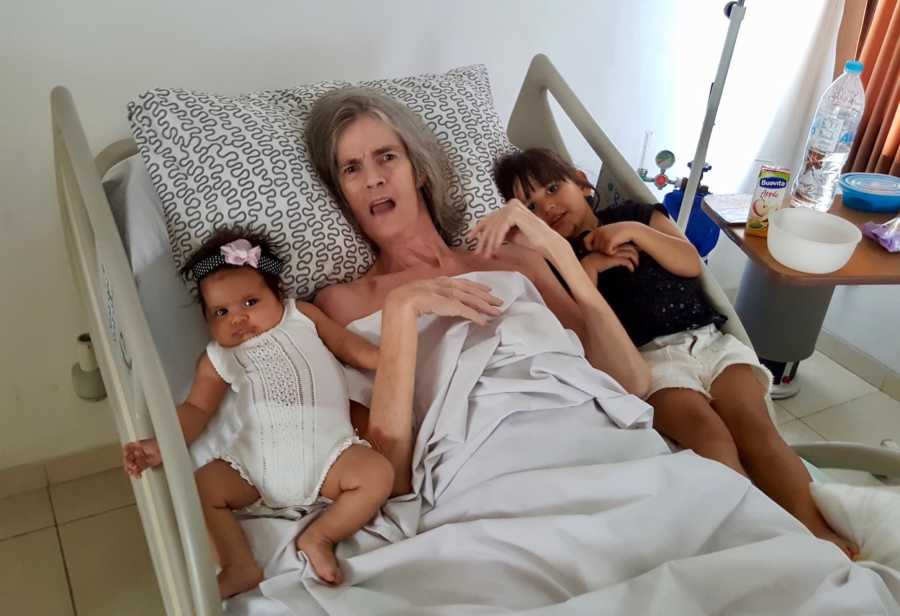 I made the decision to move to Bali and help my family care for her. Bali had always been close to my heart and quickly became home and a beautiful place to raise our child. I felt fortunate to be able to focus solely on my baby girl while helping my mother, despite the struggles of only seeing my husband every few months.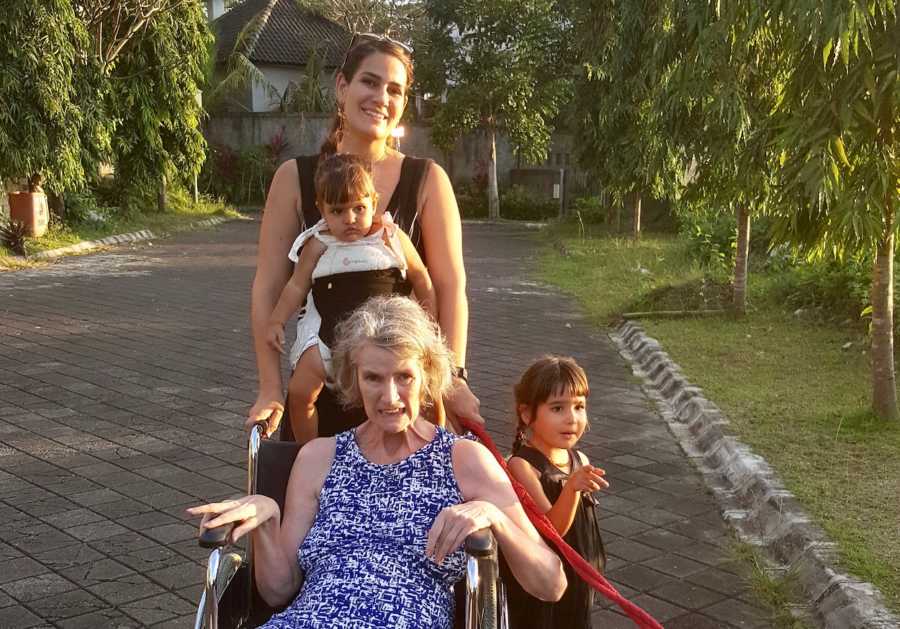 After the birth of our second daughter, I realized I longed to do something creative and contribute something special to this world. For this reason, I created a brand dedicated to help mothers nurture the special bond between mama and baby. The reason I do what I do is because of my mother.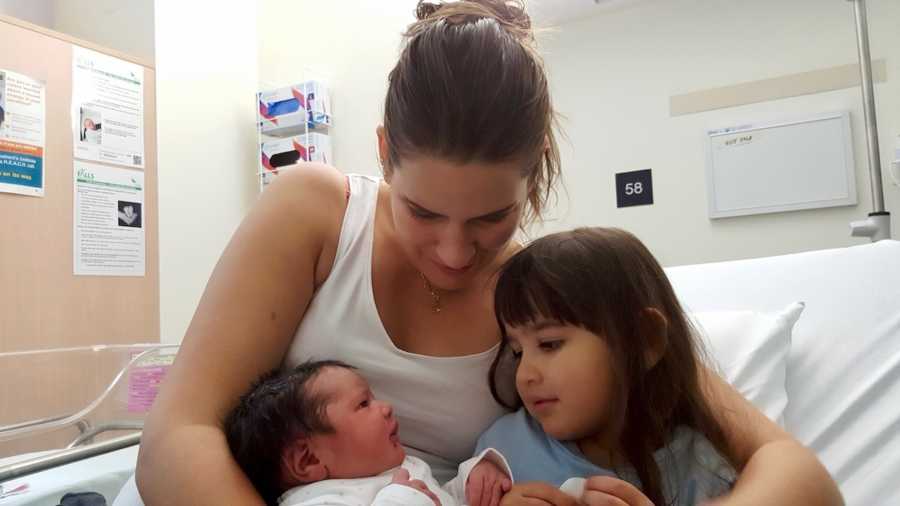 I was blessed with a wonderful mother. She was honest, she was real, she was strict in all the right ways while incredibly supportive and devoted. My childhood was next to perfect because of her. My mother inspired me to be the mother I am and to devote myself into building a deep bond with my children. I understand the importance of that bond. I also understand the loss.
The love between a parent and a child is deep and unconditional and simply incomparable. It is sacred and it should be nurtured and celebrated. What better way to impact this world than to help mamas nurture that unique bond from the very beginning of life?"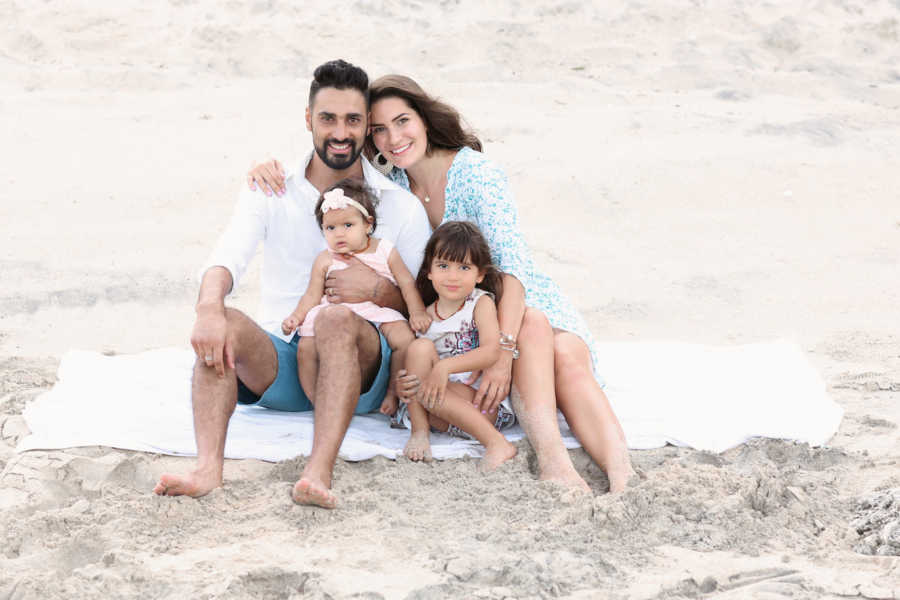 This story was submitted to Love What Matters by Rebecca Thuresson. You can follow her journey on Instagram here. Submit your own story here and be sure to subscribe to our free email newsletter for our best stories.
Read more stories like this:
'One random afternoon, I got a text from my husband. It's bad. I thought, 'Will I be a widow?' I should've been at home breastfeeding. Instead, I was meeting with geneticists.'
'Fifteen days after this picture was taken, this sweet girl's dad – her best friend, was diagnosed with terminal cancer. She would only have him 18 more months.'
Spread beauty and strength for others. SHARE this story on Facebook with family and friends.