Growing up in a blended family, Vanessa Lynch of Minnesota understands that sometimes, we get to choose our family.
Vanessa met her now-husband, Craig Lynch, when they were both in college. They fell in love, and Vanessa slowly got to know Craig's young son Henry. By the time they finally walked down the aisle after a few years of COVID-19 delays, they had become a beautiful family of three.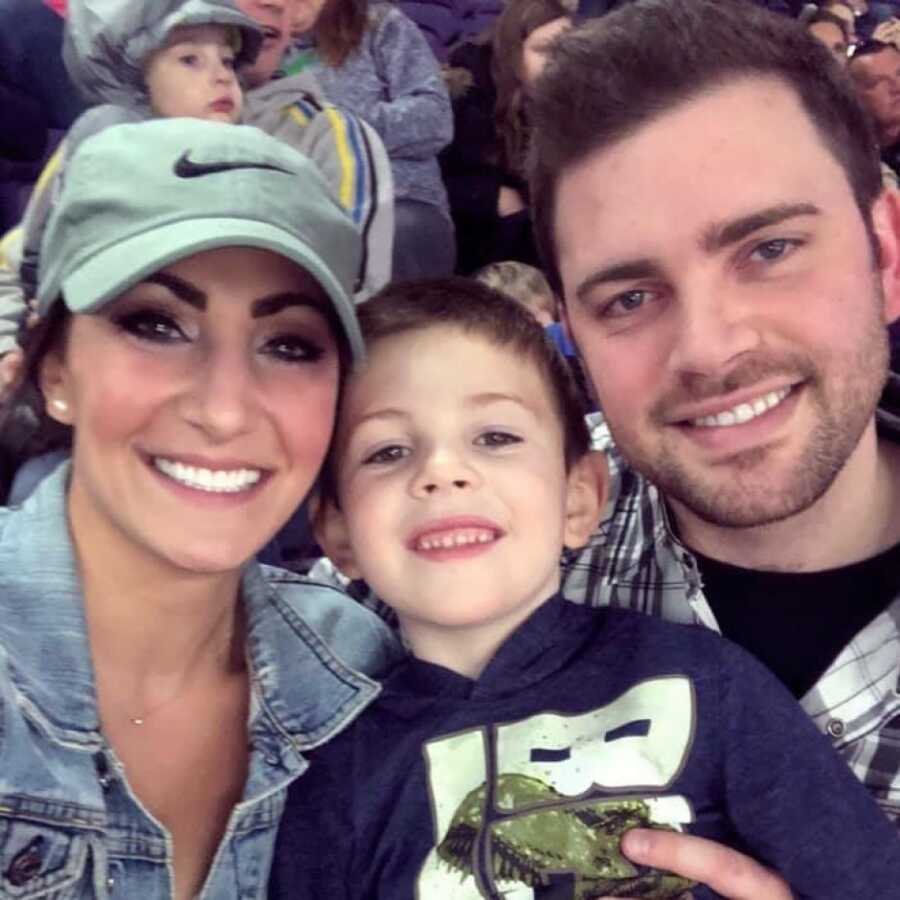 As she prepared her wedding vows, Vanessa knew she wanted to find a way to acknowledge 9-year-old Henry. After all, she wasn't just gaining a husband; she was also gaining a stepson. While she worried that she would embarrass the child during the ceremony, when the big day came on December 11, 2021, she decided to go for it.
"I wanted [Craig] to know how much my relationship with Henry meant to me," she explained, "to know that I wasn't just going to be a woman his dad was married to."
When Vanessa finished reciting her vows to Craig, she pointed to Henry and asked him to step forward. An emotional video shows the moment she tearfully tells the boy, "Henry, I know I wasn't there the day you came into the world. I wasn't there for your first steps or your first words, but I promise I will be there for many more of your firsts."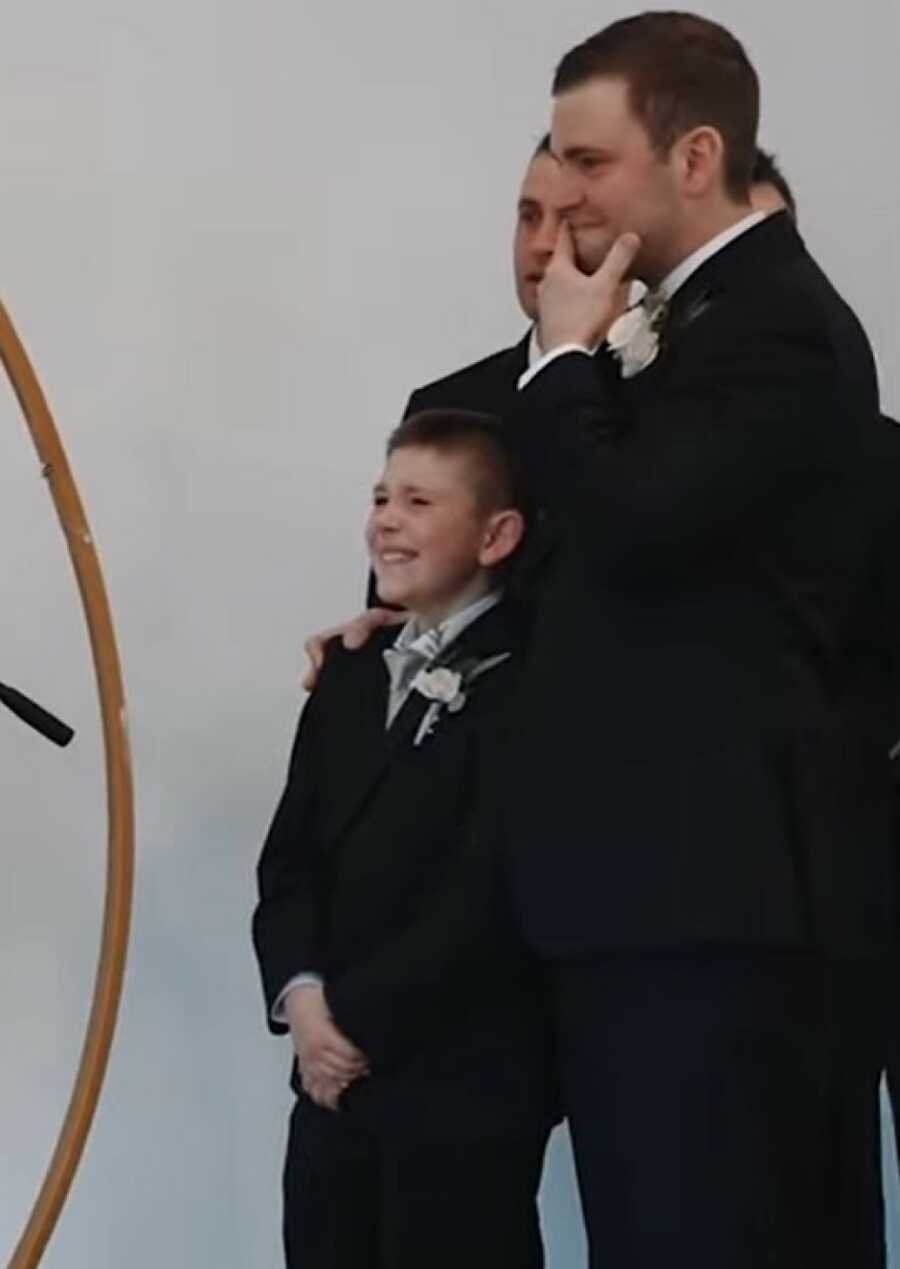 Henry, Craig, and Vanessa all fought back tears as she continued: "I promise to love you as if you were my own, and lastly I promise I will be the best wife for your dad, and I promise to be the best stepmom I can be for you."
When she finished, Henry rushed into her arms for the sweetest hug.
"I'm not typically an outwardly emotional person but when I started saying the vows to Henry, I got choked up because I could see how much it meant to Henry to hear those things," Vanessa said. "He totally wasn't expecting it."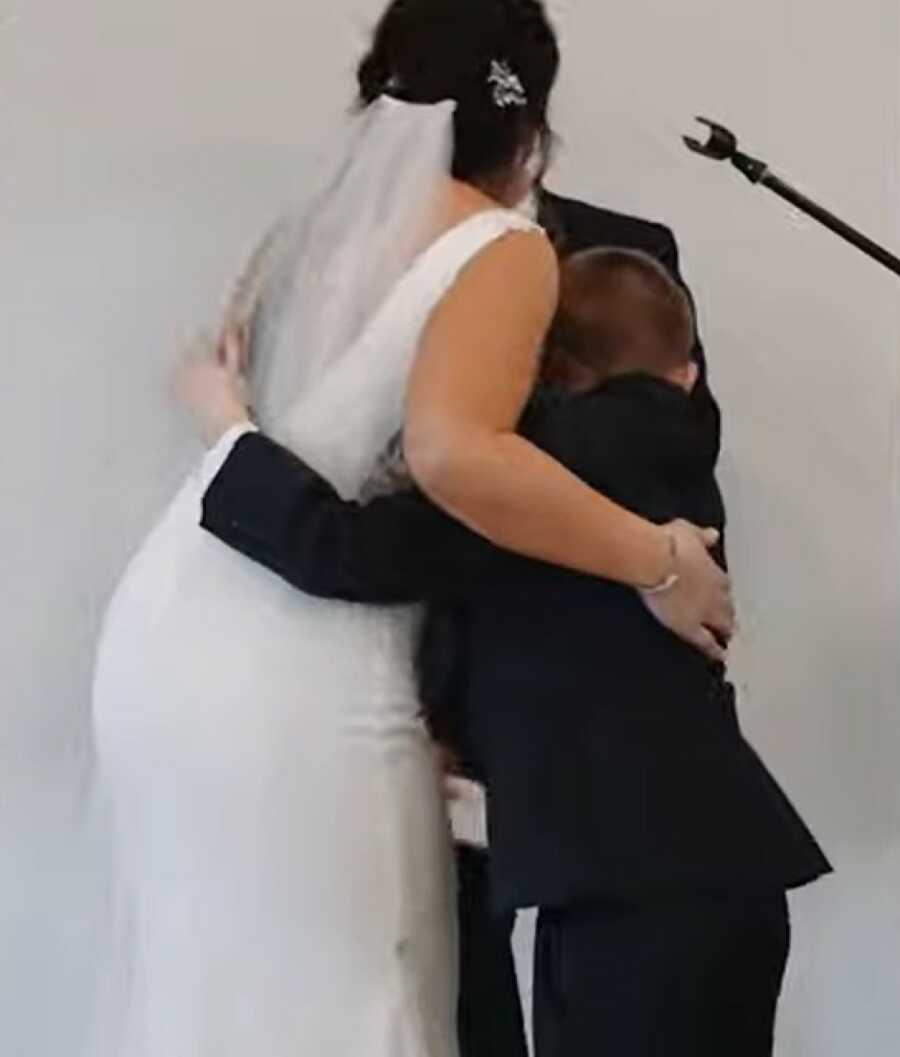 When the touching video went viral, Vanessa added that it was her own upbringing that showed her what a huge part of a child's life a stepparent can be.
"I come from a blended family, so me deciding to say vows to Henry really stemmed from my experience as a child — how stepparents should treat stepchildren as though they were their own children," she said. "Just because you don't share blood with someone, does not mean you cannot be a family. It all comes from love you hold for a person and what you commit to one another."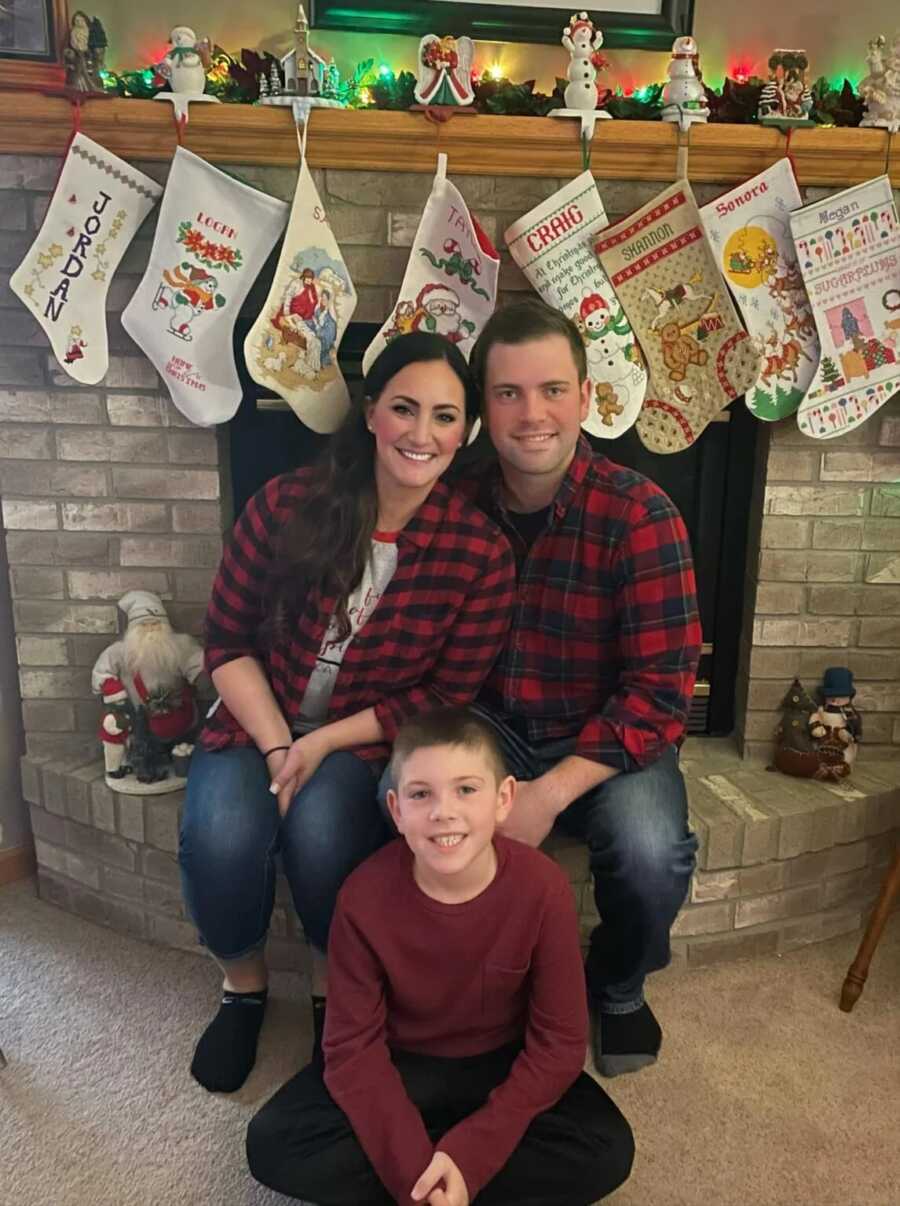 Henry is a lucky kid to have such a kind and understanding stepmother! We hope this blended family has a lifetime of joy and "firsts" ahead of them.
Watch Vanessa's vow to Henry in the video below.

This story originally appeared on InspireMore. Submit your own story  to Love What Matters here, and be sure to subscribe to our free email newsletter for our best stories, and YouTube for our best videos.
Read more stories like this here:
Disney's Tear-Jerking New Christmas Short 'The Stepdad' Is Reminding Us What Family Truly Means
Bride And Father Pull Stepdad Out Of His Chair So They Can Both Walk Daughter Down Aisle
After Grandpa Suffers Stroke, Bride Travels 800 Miles To Bring Wedding Dance To Him
Please SHARE this story on Facebook and Instagram to encourage others to live life to the fullest