"Target has always been a pretty significant part of our relationship. When we needed something to do on a slow Thursday night, Target was always there with open doors. Even if we didn't need anything, Target always knew what was best for us and it never failed to send us home without some sort of delicious treat, household good, or one of those beautiful red tag clearance items that now consume our entire home décor.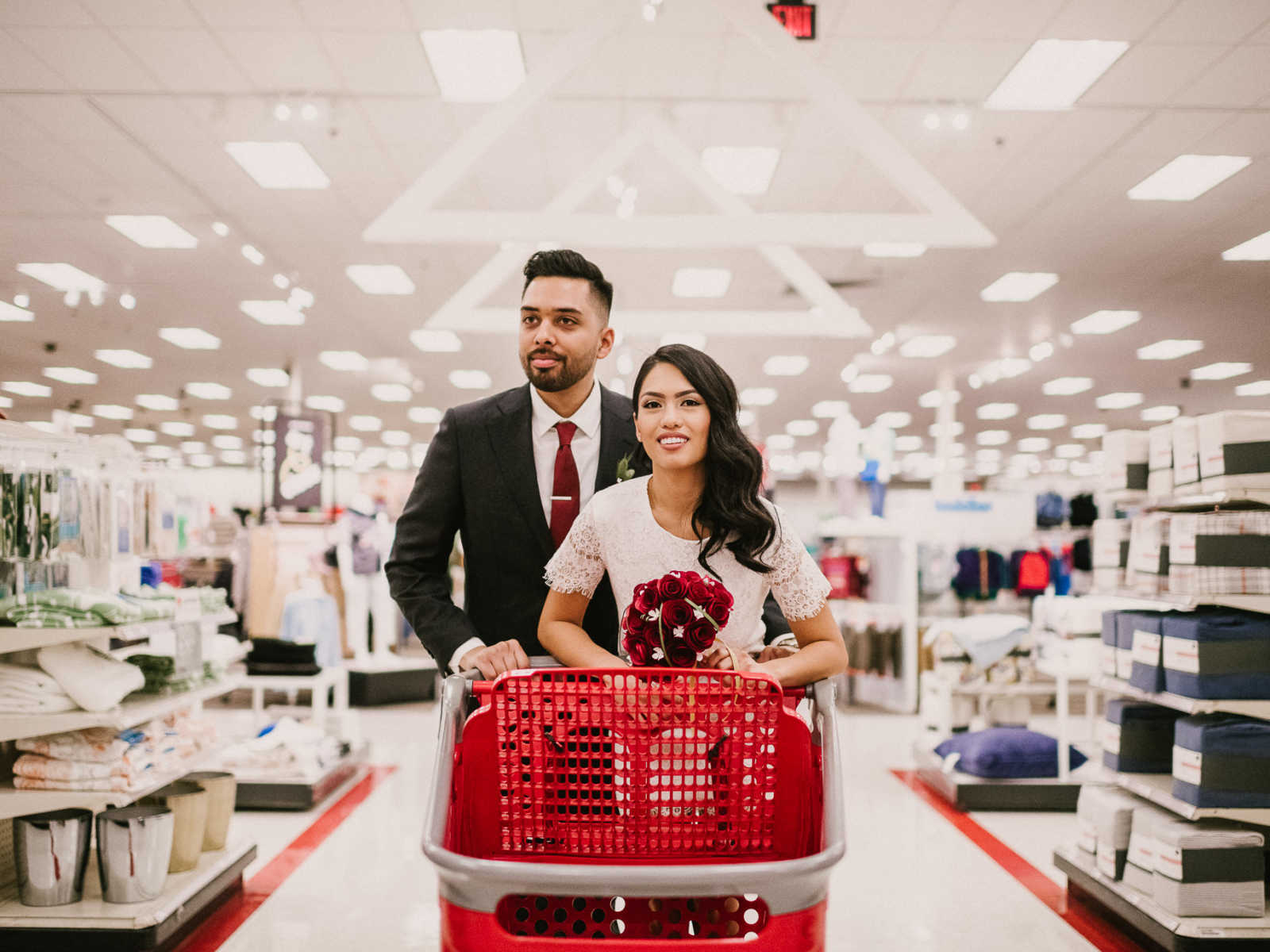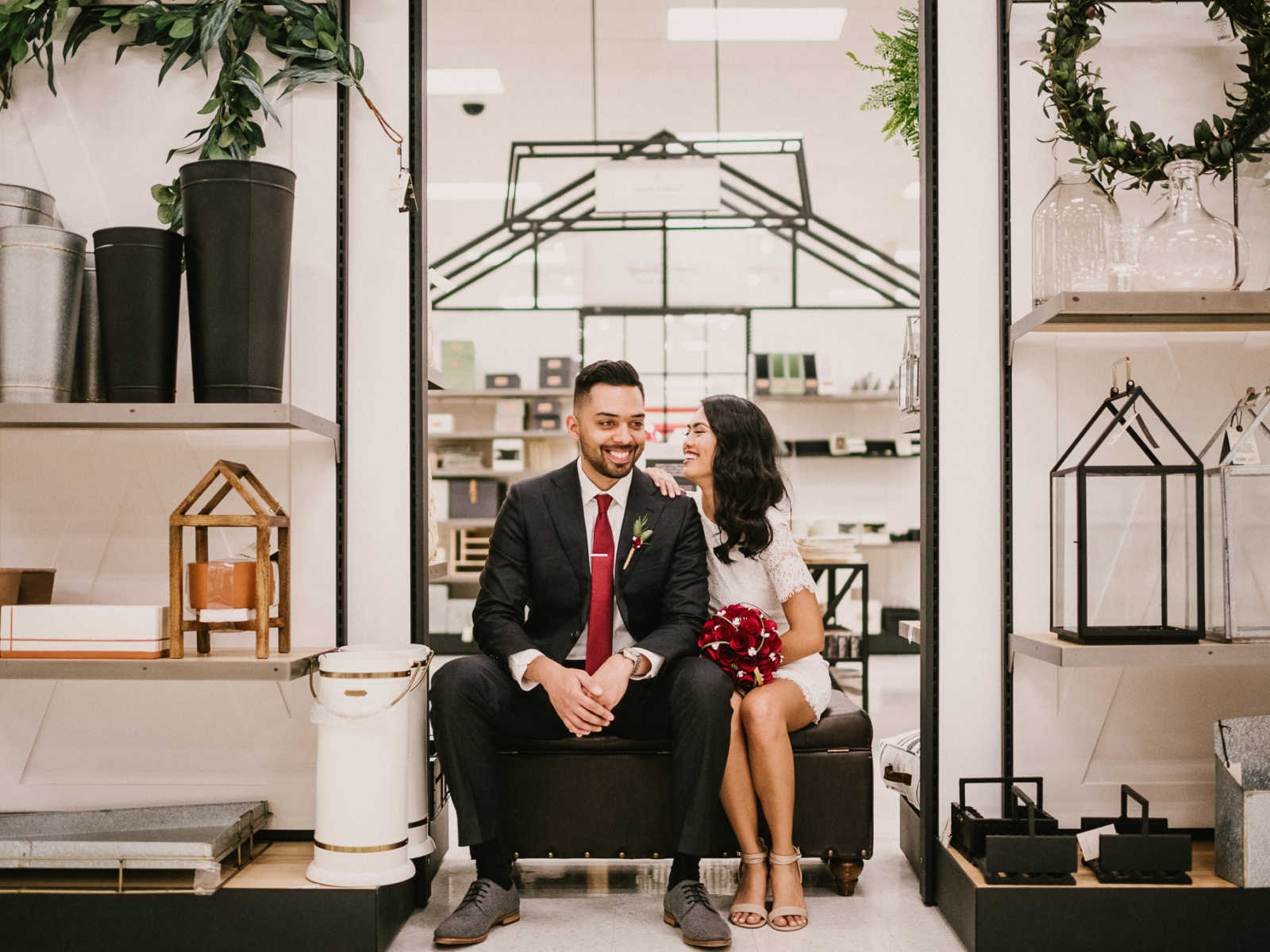 When it came time to decide on a location to shoot our wedding photos before we eloped, we knew it had to be somewhere with deep personal meaning — somewhere that contributed to the development of our relationship — so naturally, our first inclination was the enthralling aisles of our favorite emporium.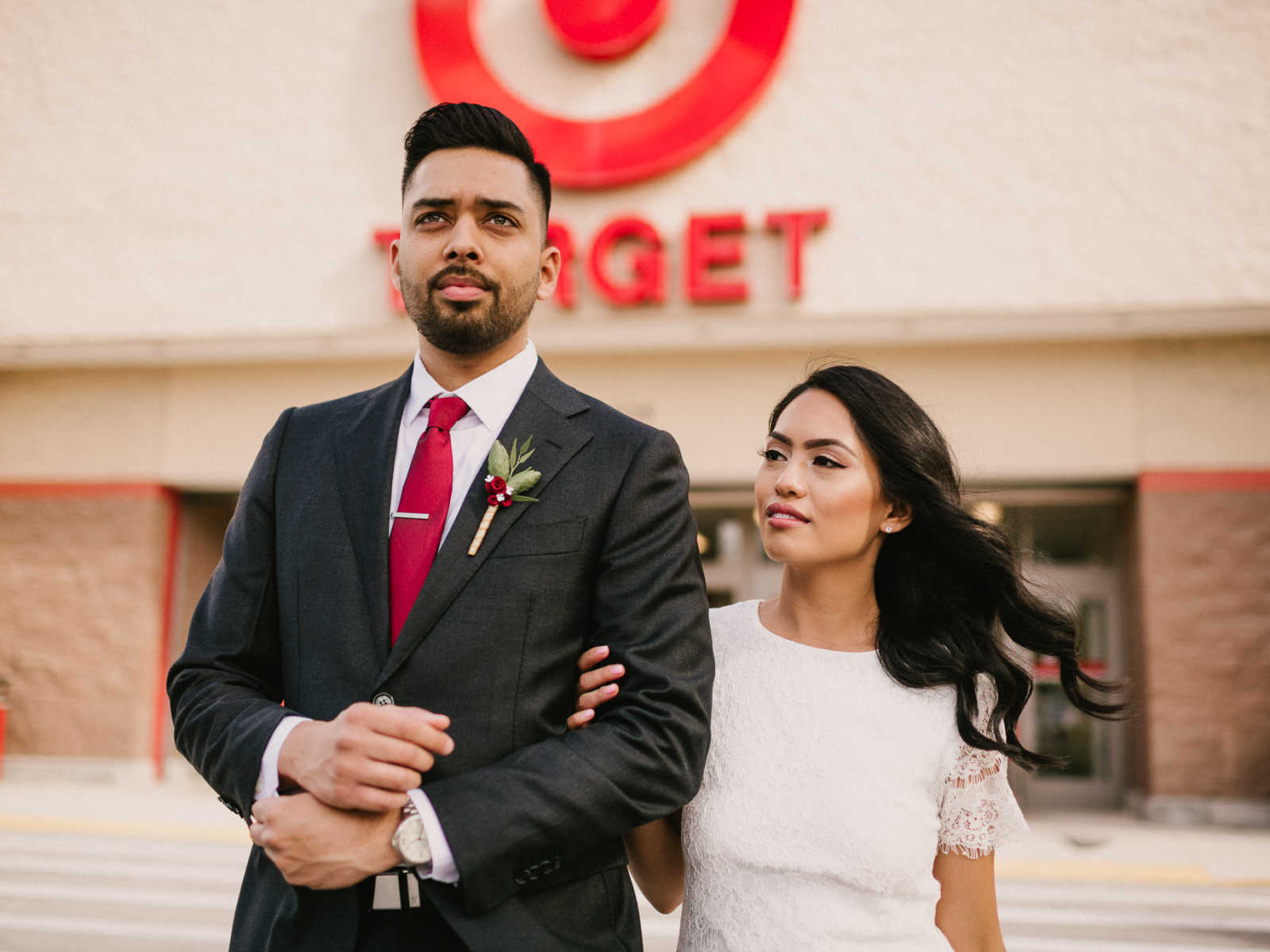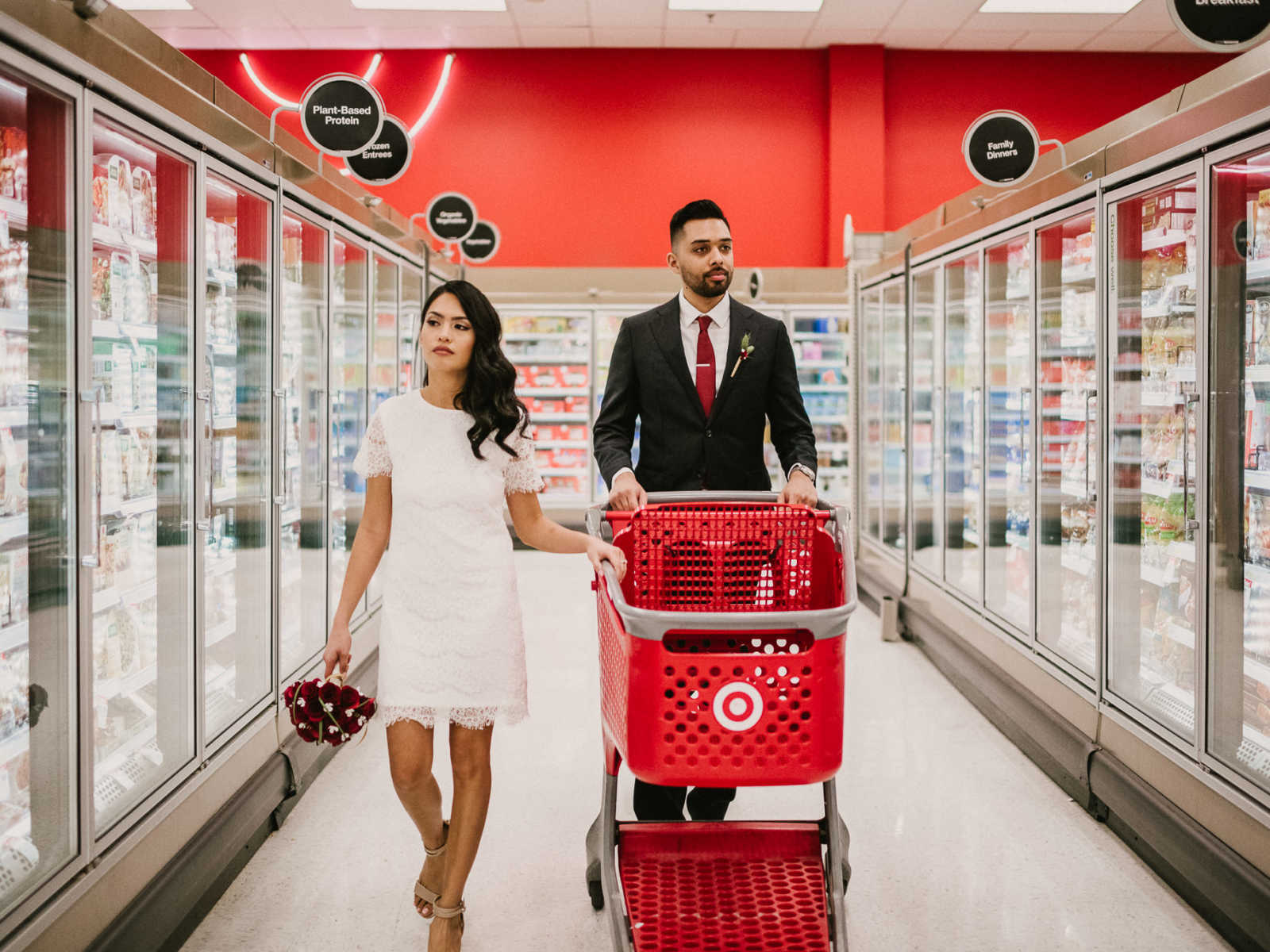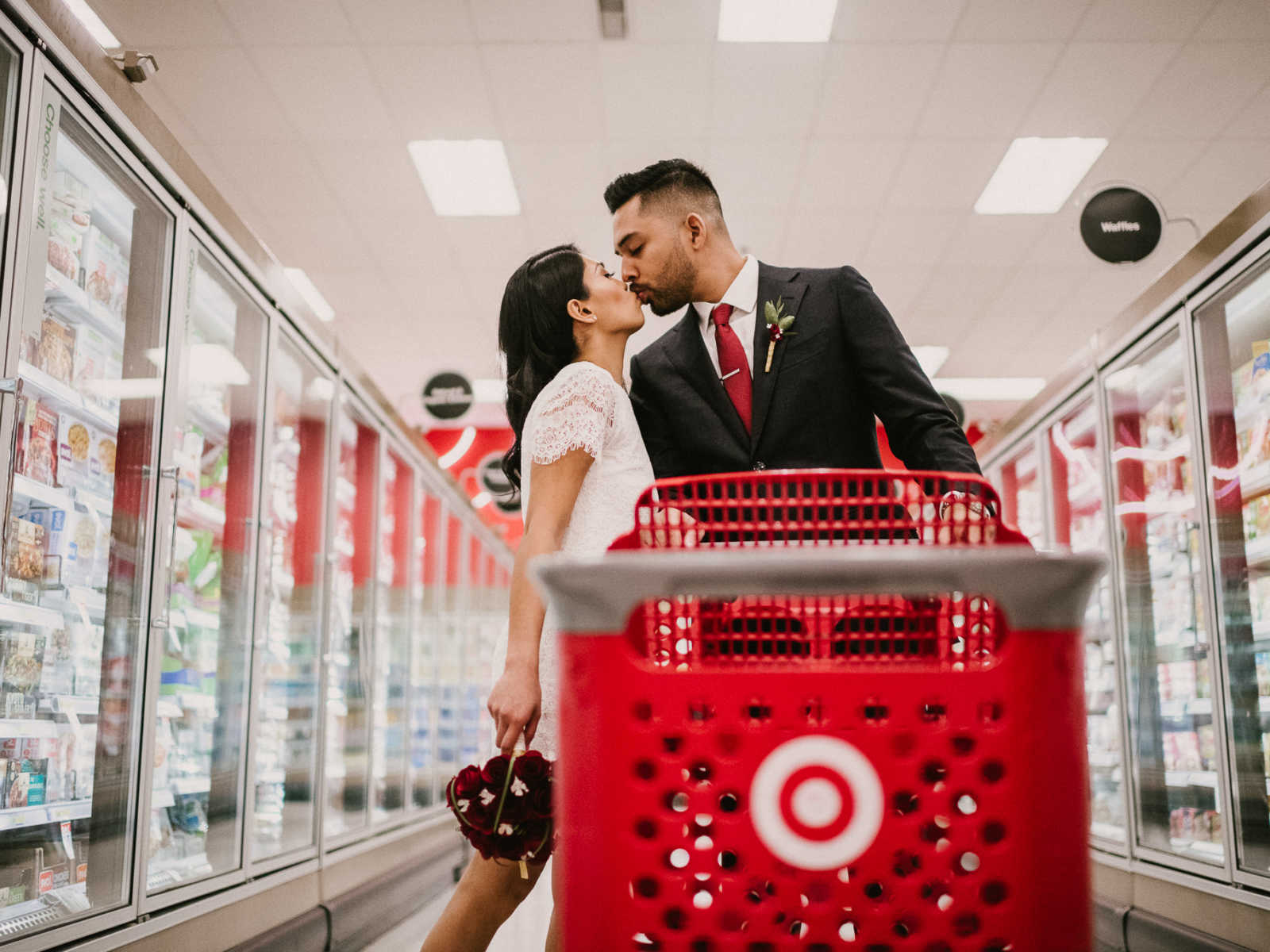 We invited our parents and two friends to our elopement, but it was a secret to everyone else. We shot at Target first (which our parents did not know we were doing), and then we met them at our elopement/wedding site.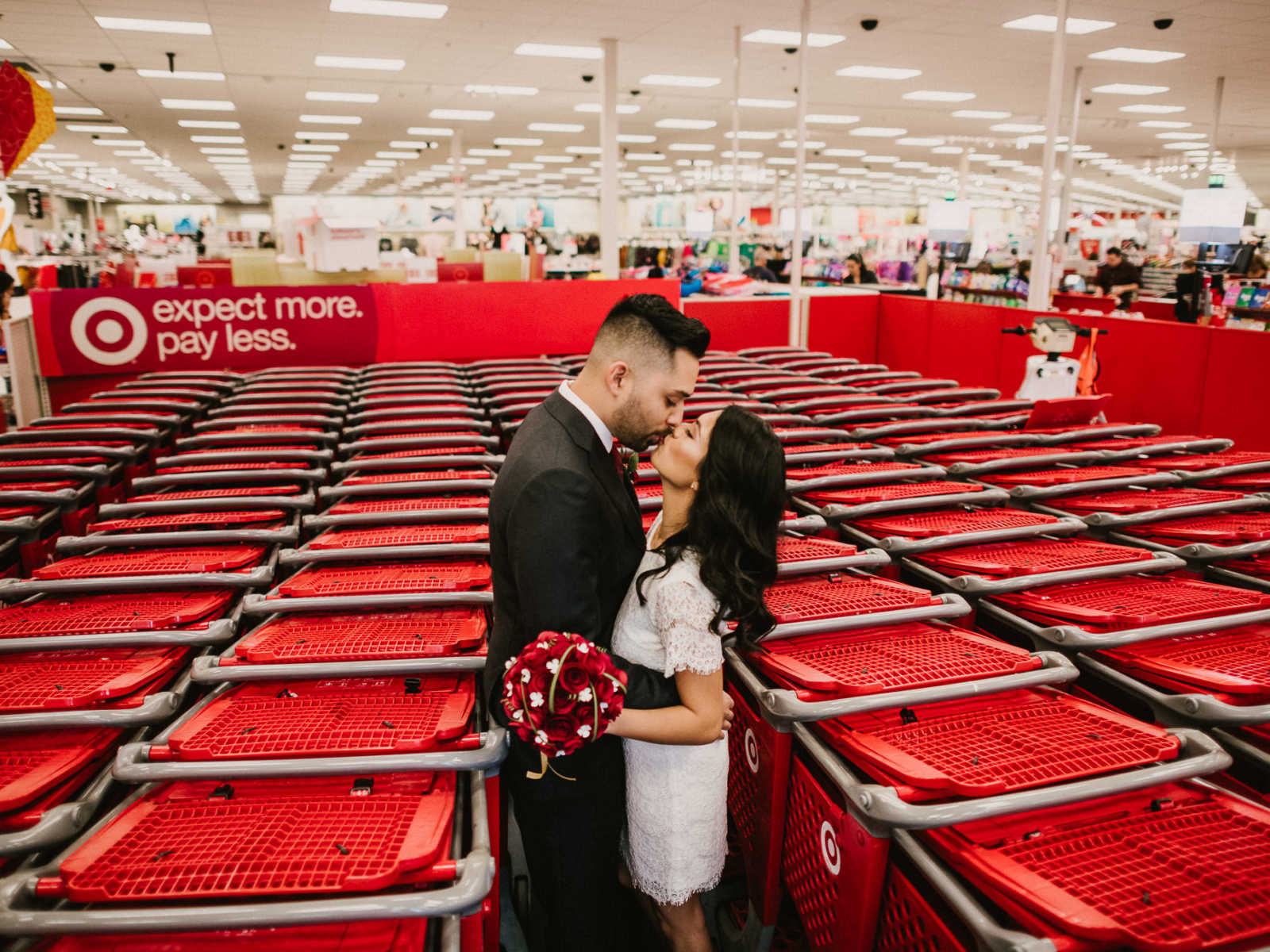 After seeing some of our closest friends get married, we were NOT looking forward to the cost and the stress of planning a full-out wedding, so an elopement sounded more of our style.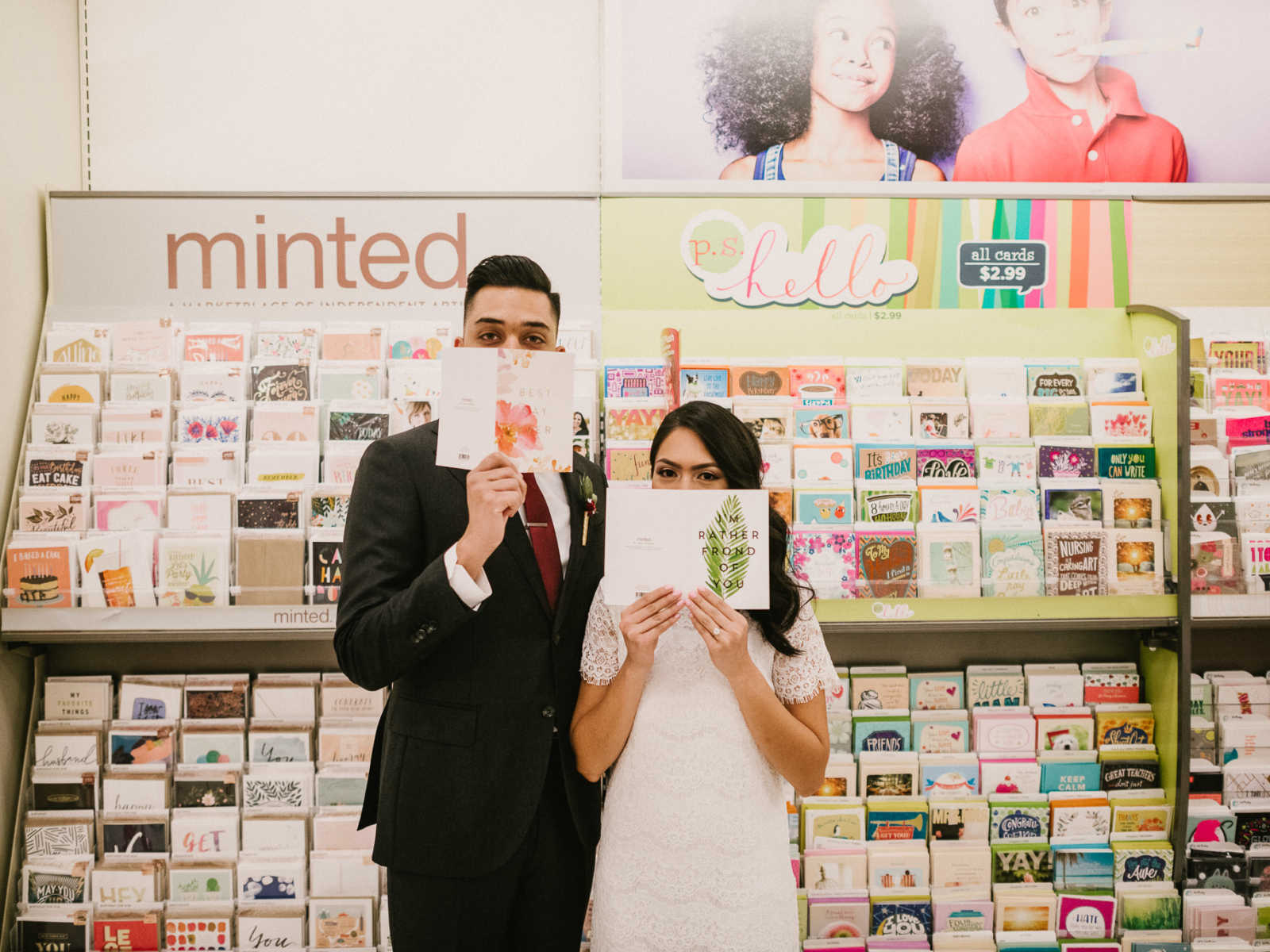 We made sure to get clearance from Target managers ahead of time because we did not want to get kicked out of the store the day of! But our photographer, Evan Rich, is really the mastermind of the shots. The three of us walked around the store aisle to aisle looking for inspiration and we just started shooting with whatever spoke to us.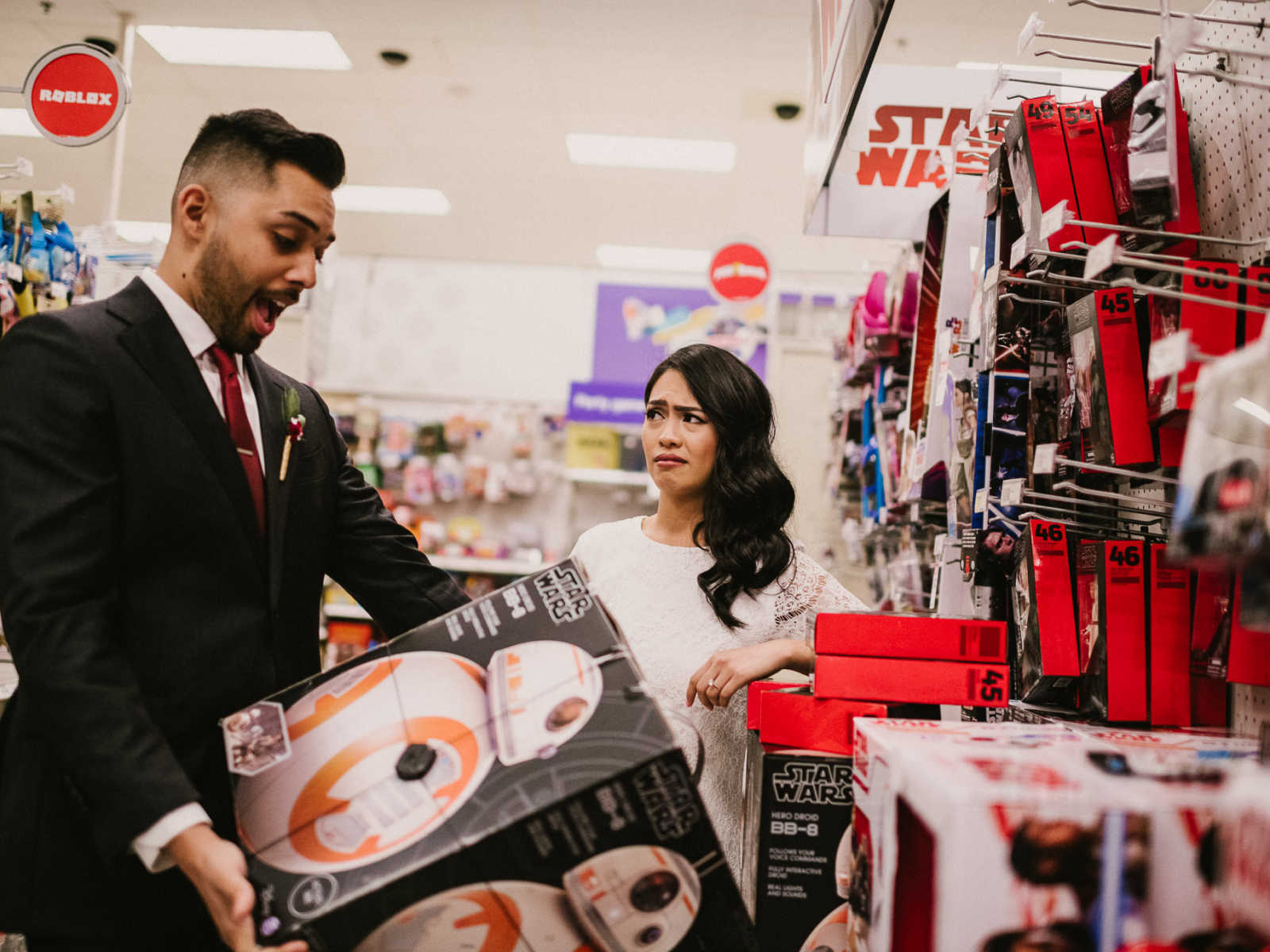 Take the pizza for example… we LOVE pizza, and therefore just had to include it in some way shape or form.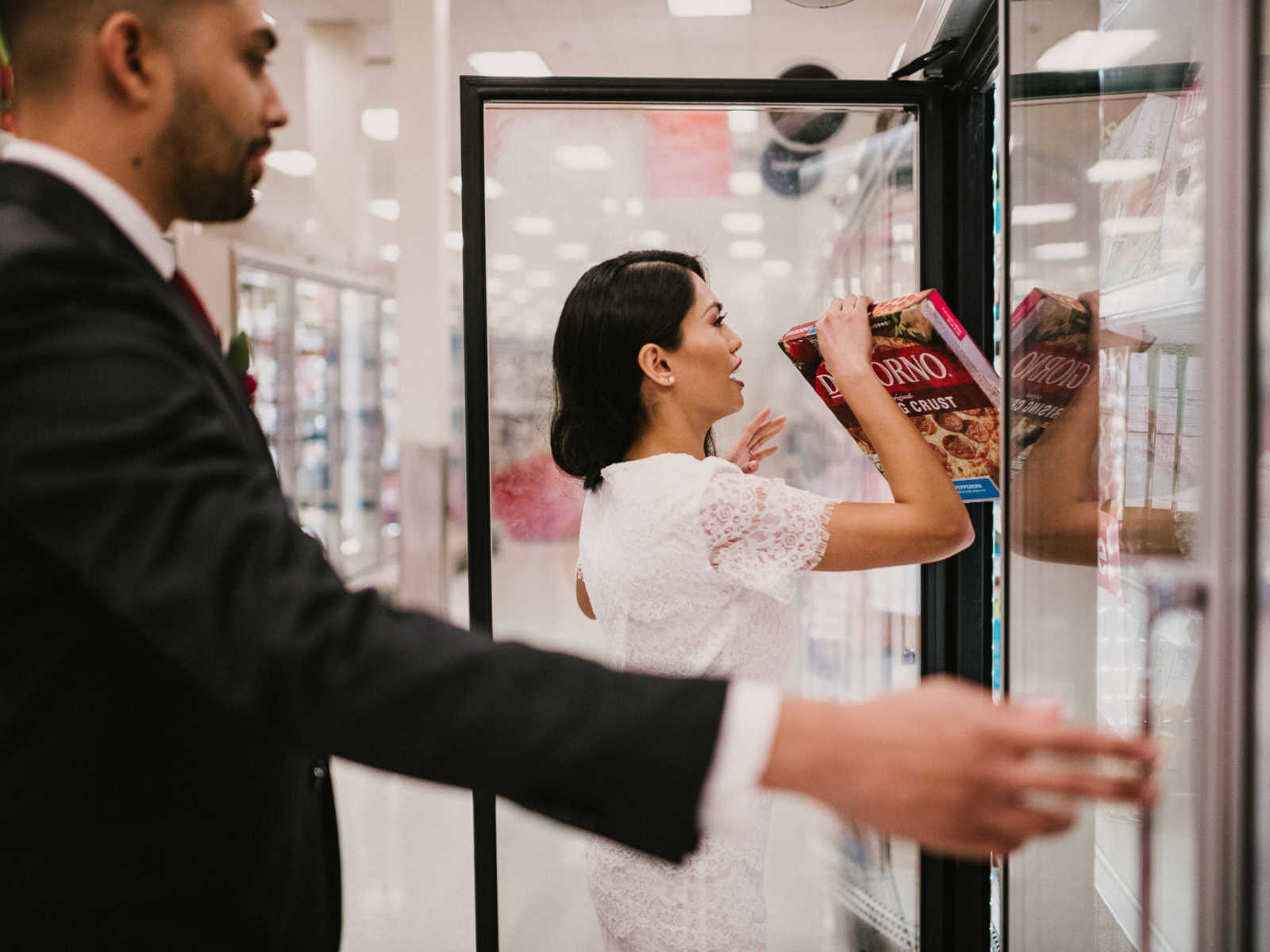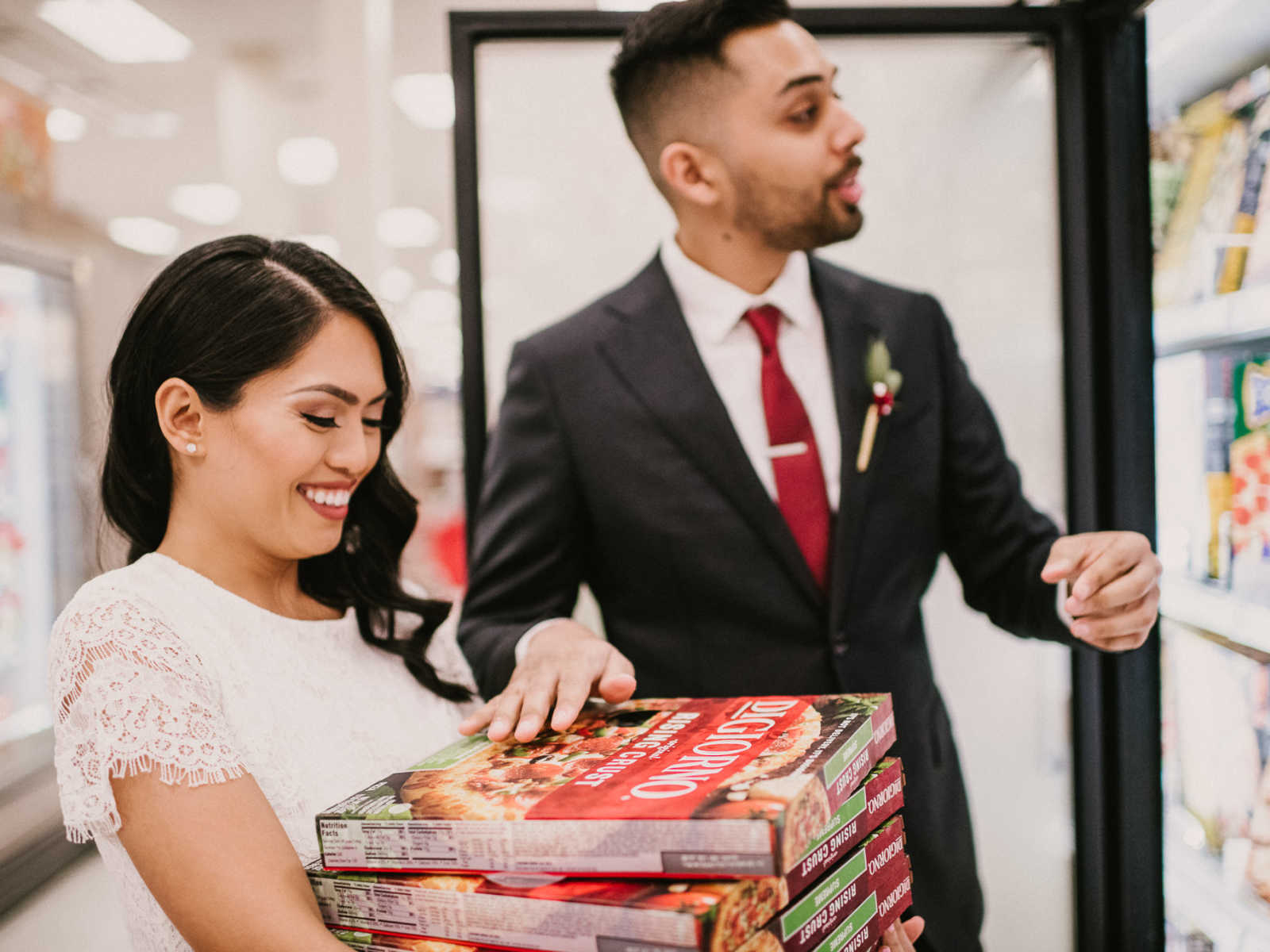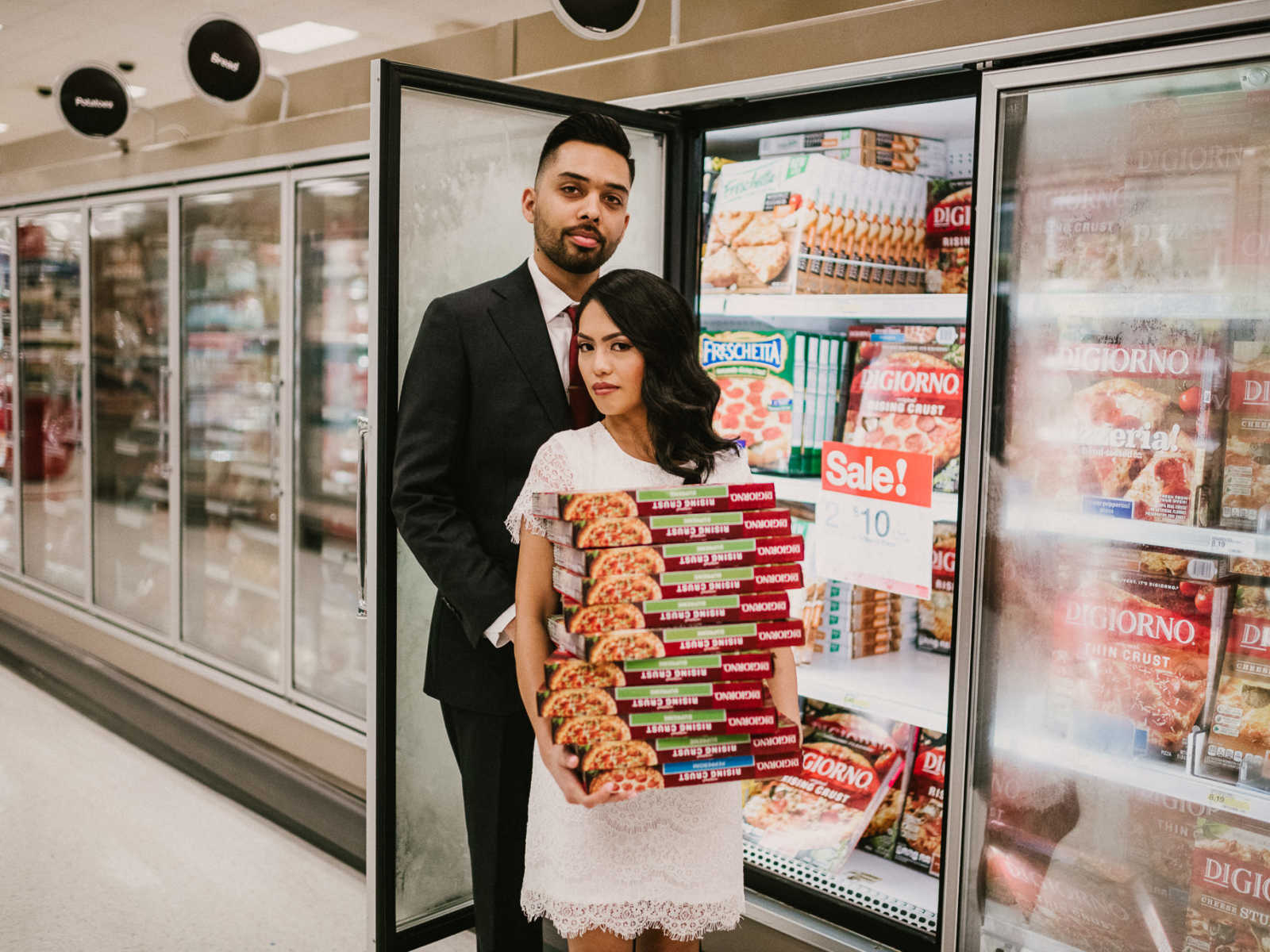 The experience was INCREDIBLE and we had a ton of fun. It was an awkward situation since the store was open, but Evan made us feel comfortable and the onlookers mostly just congratulated us.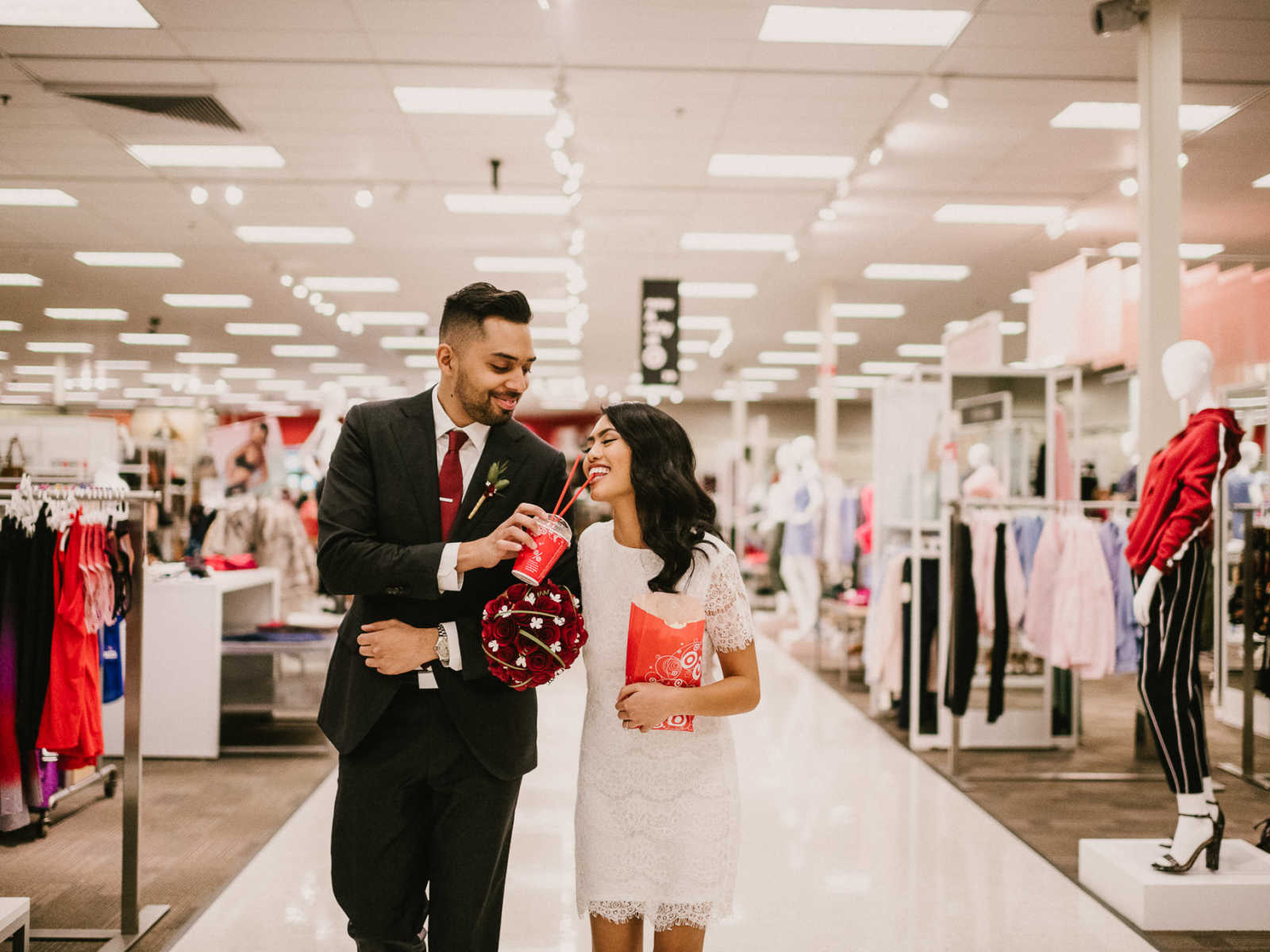 Isabella and I dated for almost eight years before we finally tied the knot and we have always been that rather unconventional couple which is why this photo shoot is befitting. If you ask any of our friends, none of them would be surprised that we chose to do this at Target — THAT's how obsessed we are.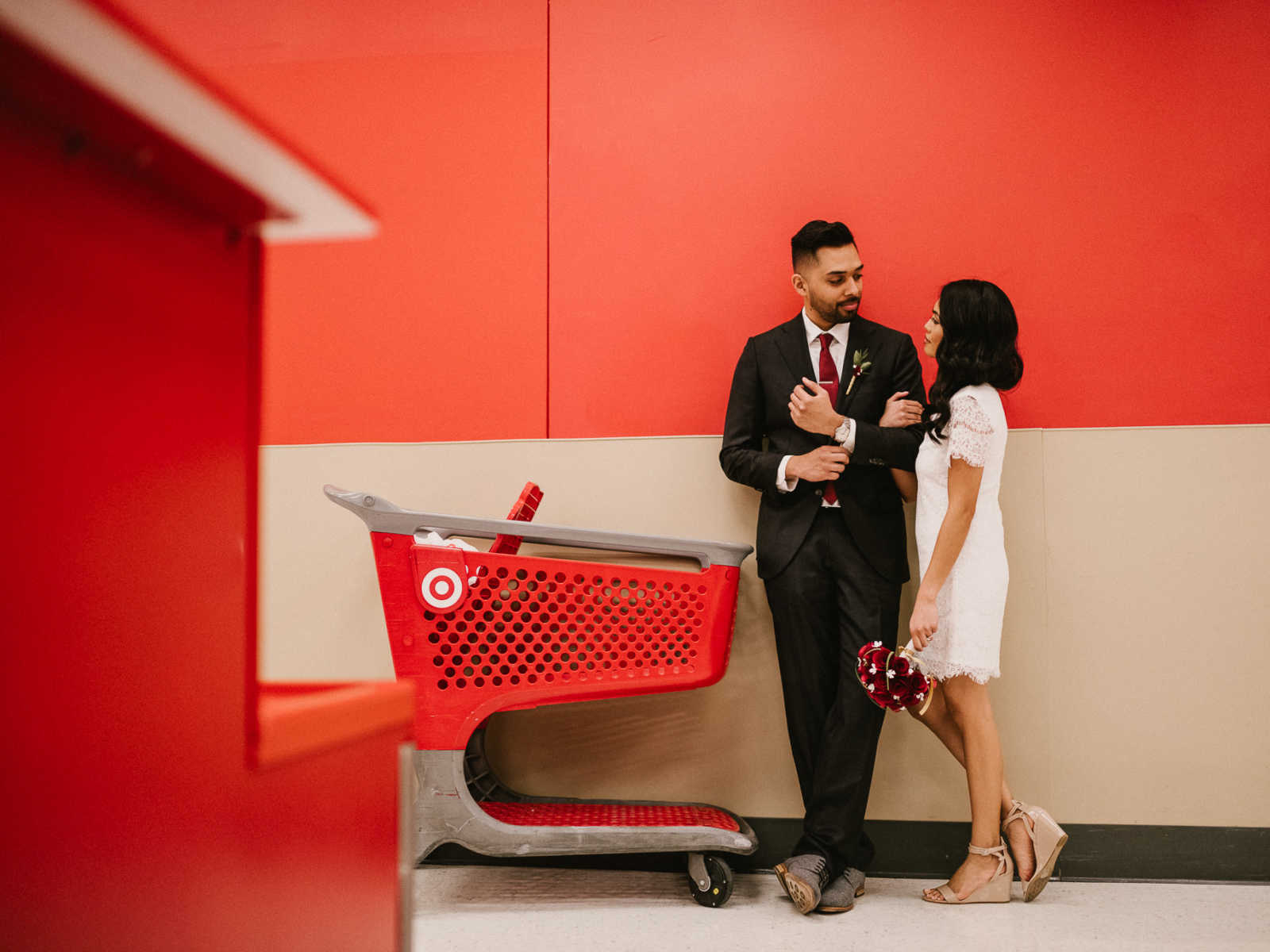 We go there so much that we even made a farcical Instagram account called @cupsoftarget where we chronicle all the stray Starbucks cups that we find abandoned throughout the store and give them clever and funny captions. It started as a fun game for us, but now we have a few thousand followers which only continues to enable our addiction.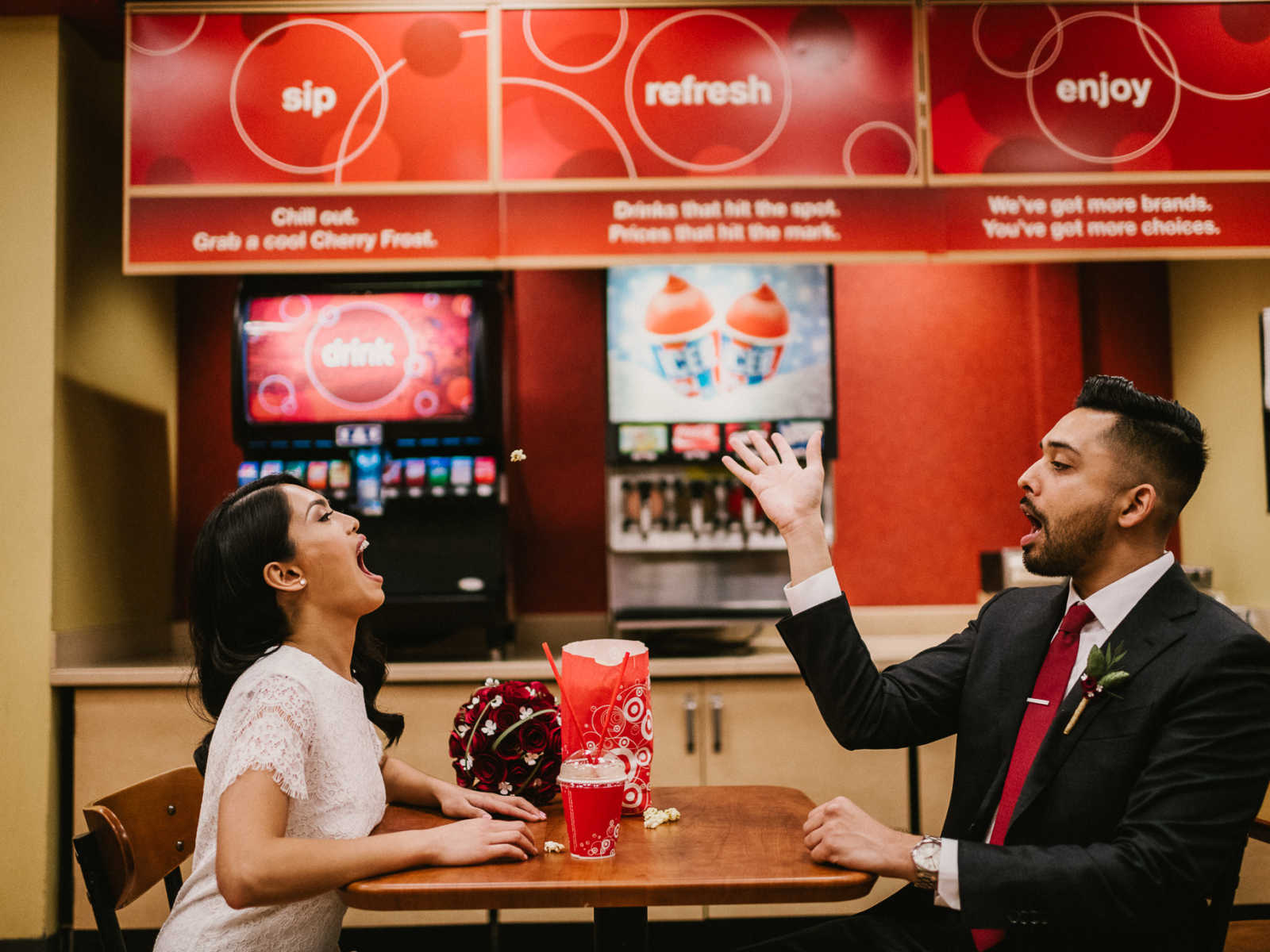 It's too bad we can't throw our reception in Target because then that would truly be the frosting on the Market Pantry cake."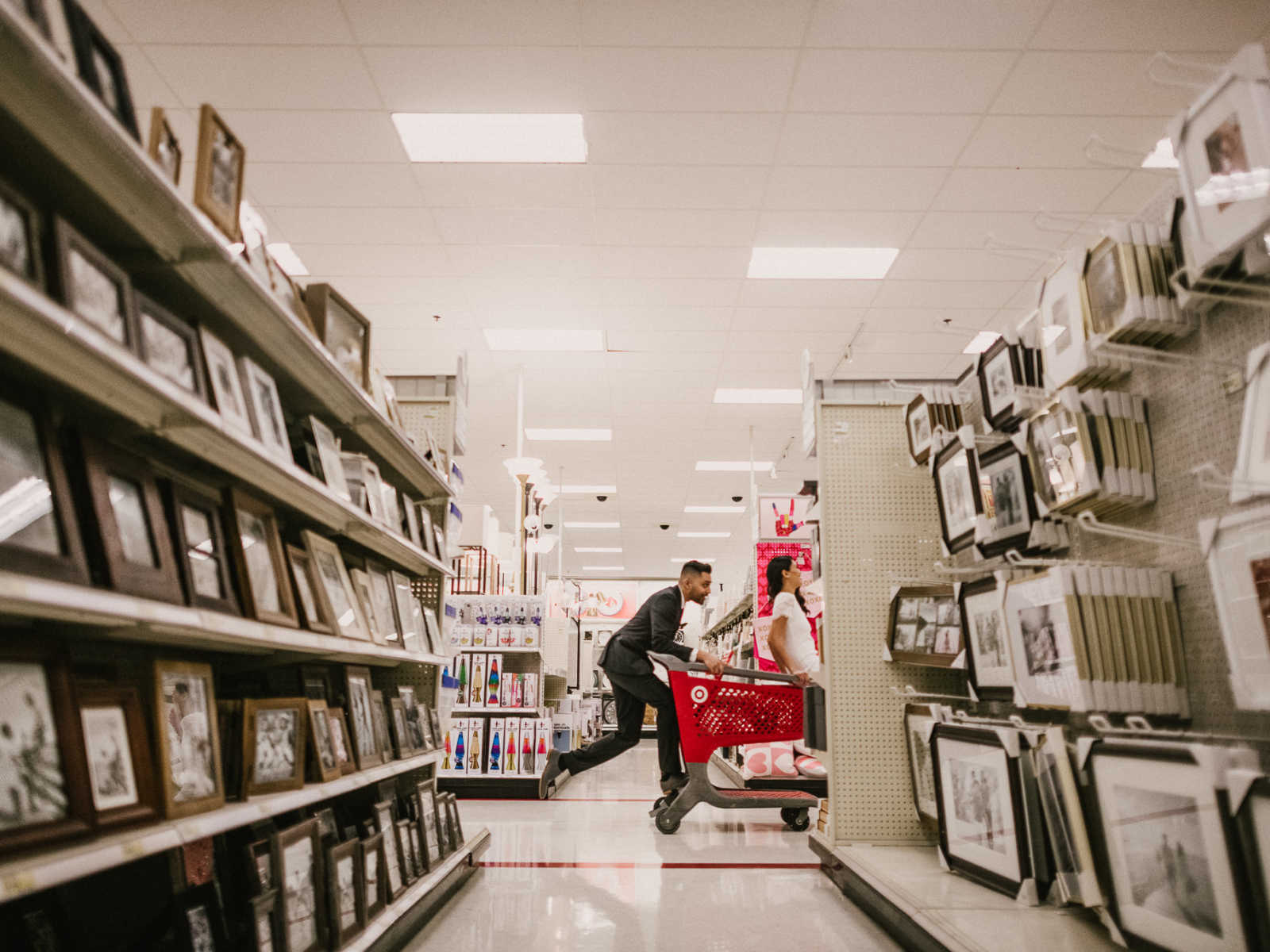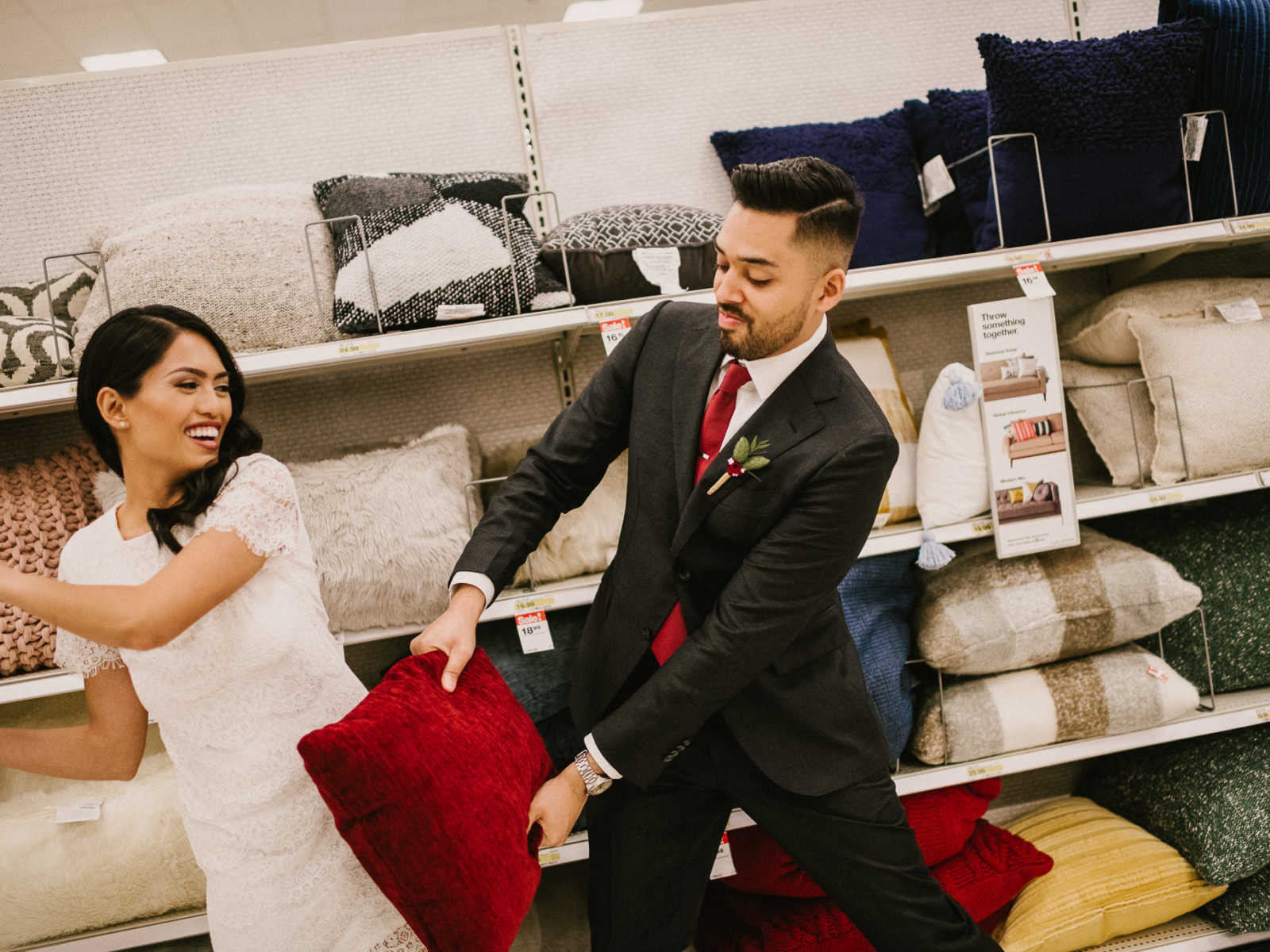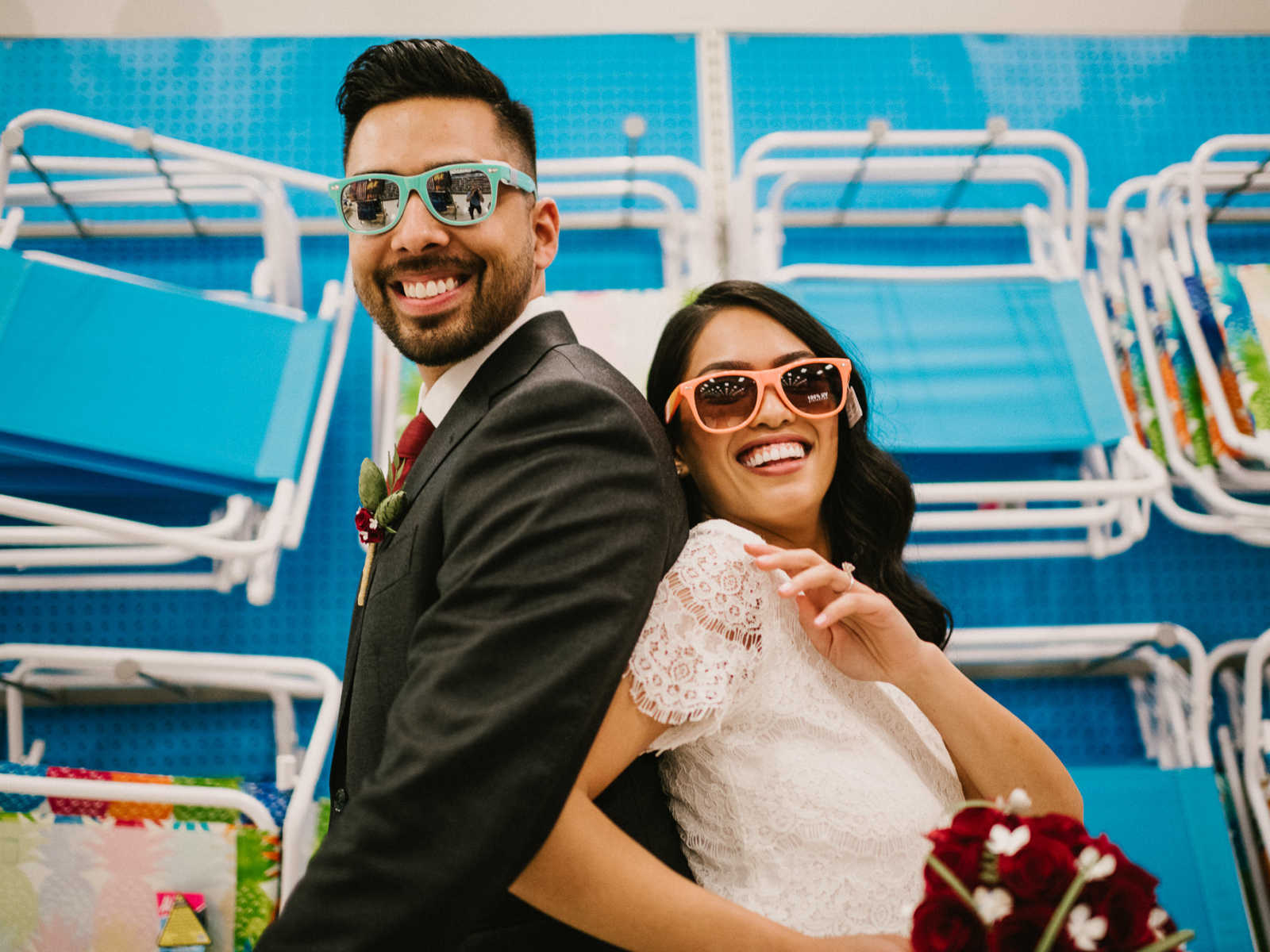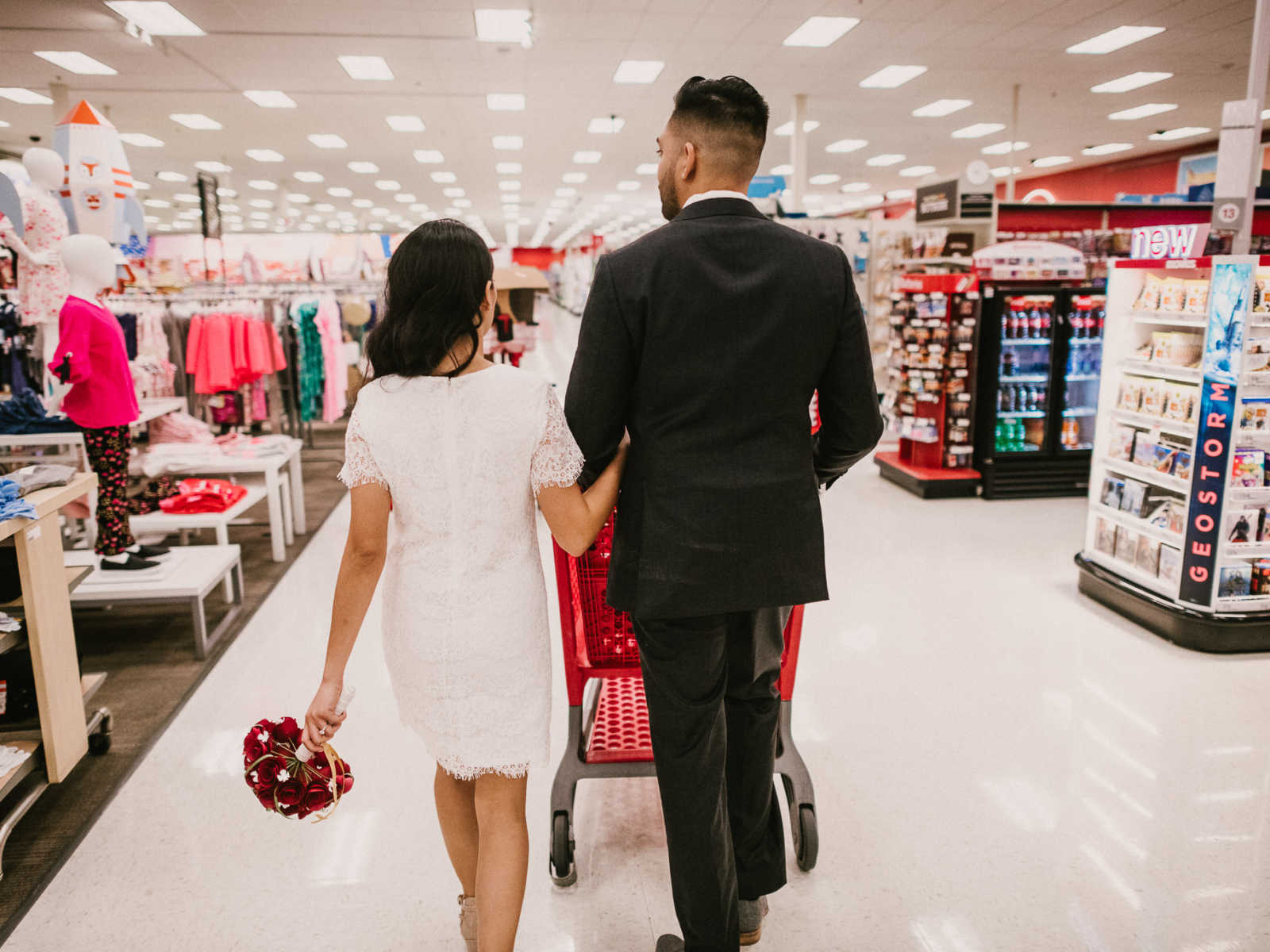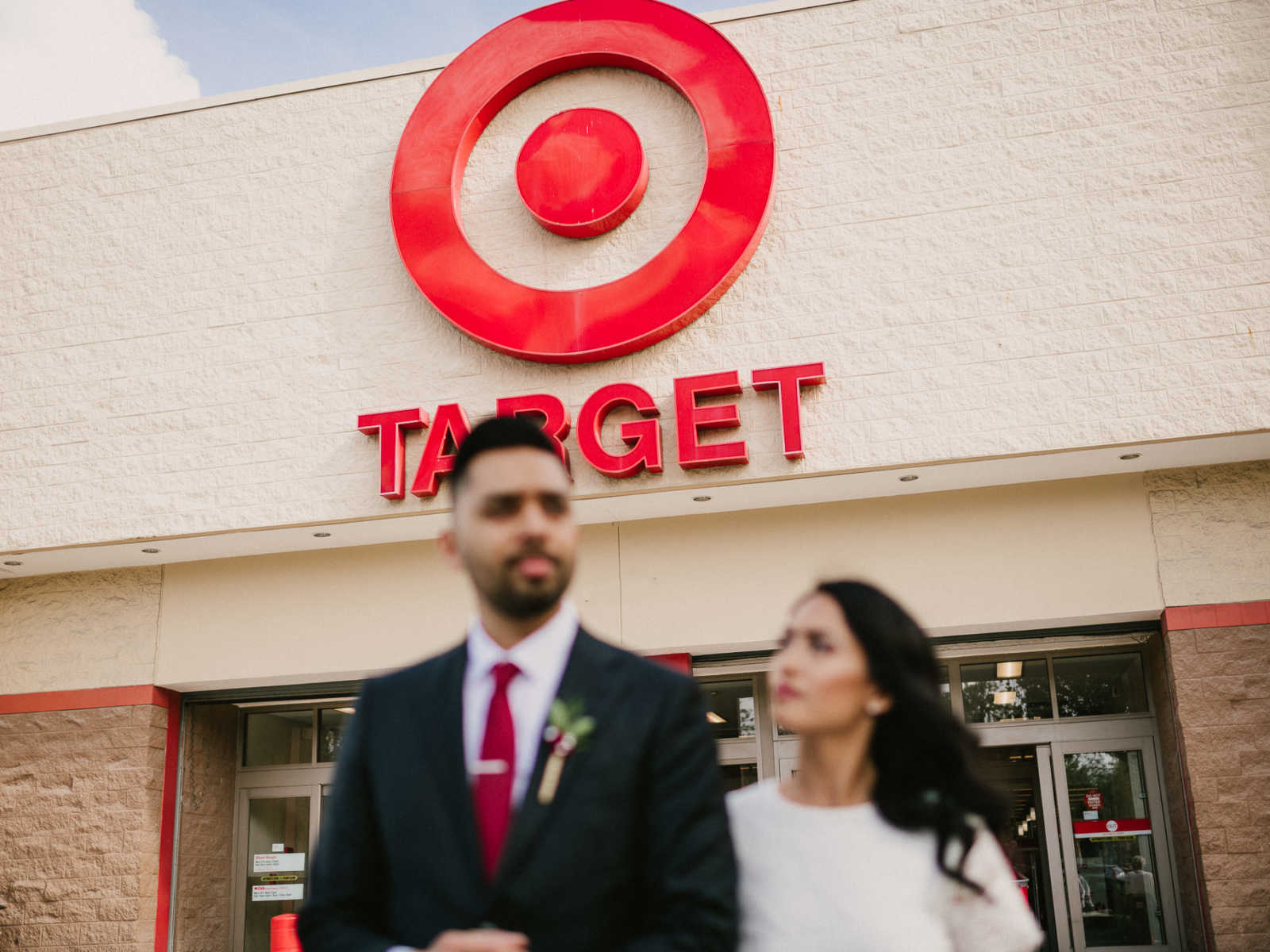 This story was submitted to Love What Matters by groom Michael Delvalle, 27, of Miami, Florida.  Submit your story here, and be sure to subscribe to our best love stories here.
Read more stories like this here:
'It was not only a huge milestone, but I think they knew it might be their last.': Woman shares her grandparents' love story in honor of their 75th wedding anniversary
'My wedding dress came from Amazon, as did his tie and shirt. We call it our Amazon wedding.': COVID bride details pandemic marriage journey, 'I married my husband twice!'
'In a quiet voice, holding back tears, they asked if they could have 'their' dance. YES! You will have your dance!': Daughters share emotional wedding dance with dying father before it's too late
'I'm so happy we were able to get these photos today.' My heart broke for him. He hugged back with tears in his eyes. 'I know it's time.': Photographer offers beautiful moment to family of woman with Alzheimer's
Do you know love Target as much as these newlyweds? SHARE on Facebook to spread the joy of matrimony.