"I went in to my appointment with an eye specialist in my hometown in central Florida to see why a week prior I was experiencing flashes of light in my side vision, not expecting I would be getting two life-changing diagnoses. As soon as the doctor looked into my retina, her face went pale, she stood back and just stared at me for a few seconds. She left the room and came back with another doctor who looked into my eyes and said 'I'm sorry, but you have Retinitis Pigmentosa.' I'm going blind, at only 24. I'm going blind. I'm really going blind. There is no cure for this degenerative eye disease. That's not all, on the same day, at the same appointment, the ophthalmologist saw my optic nerves were swollen and discovered a rare brain disease called Idiopathic Intracranial Hypertension that mimics a brain tumor but no tumor is present so I get all of the symptoms of a brain tumor, with no cure either.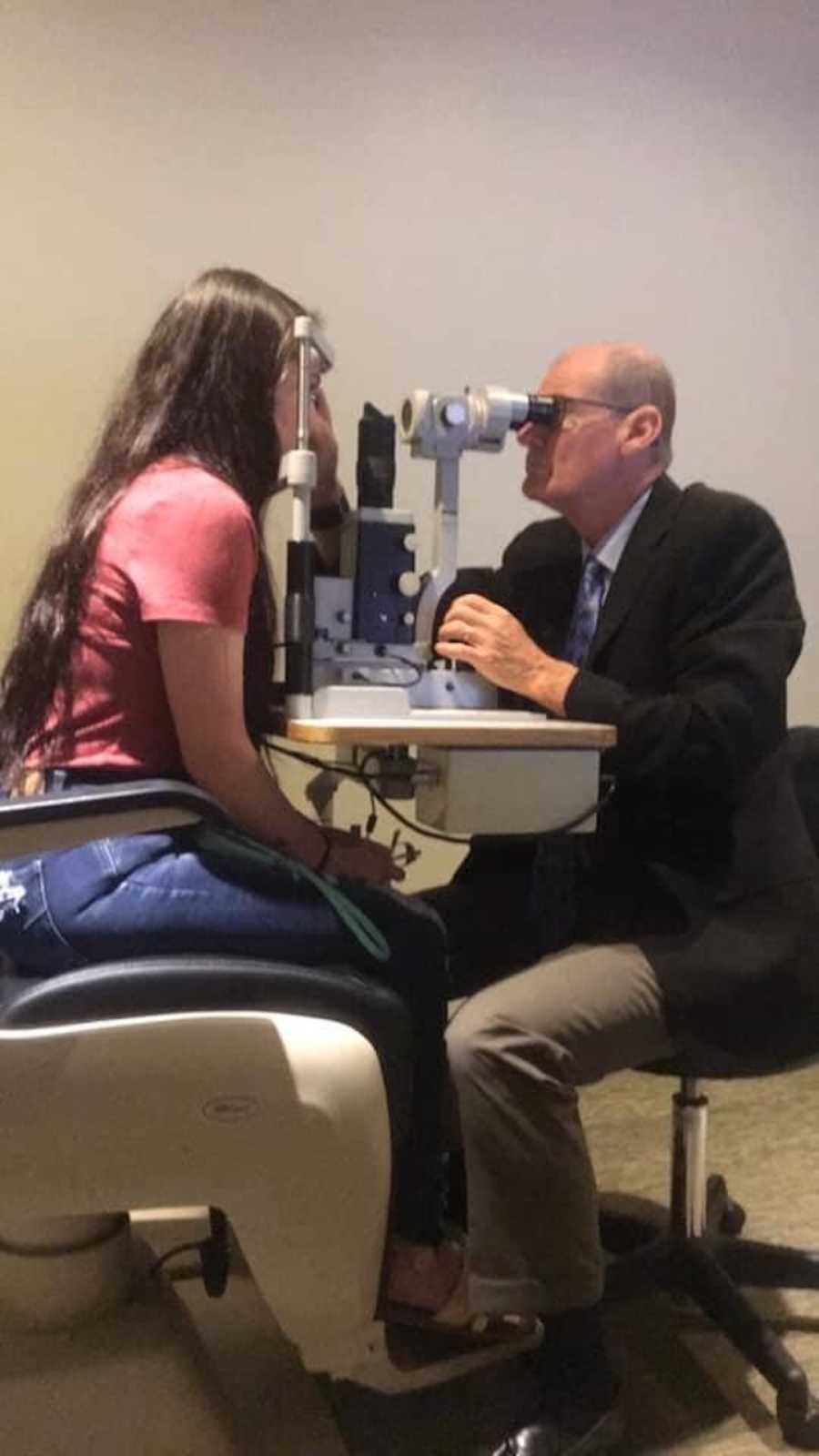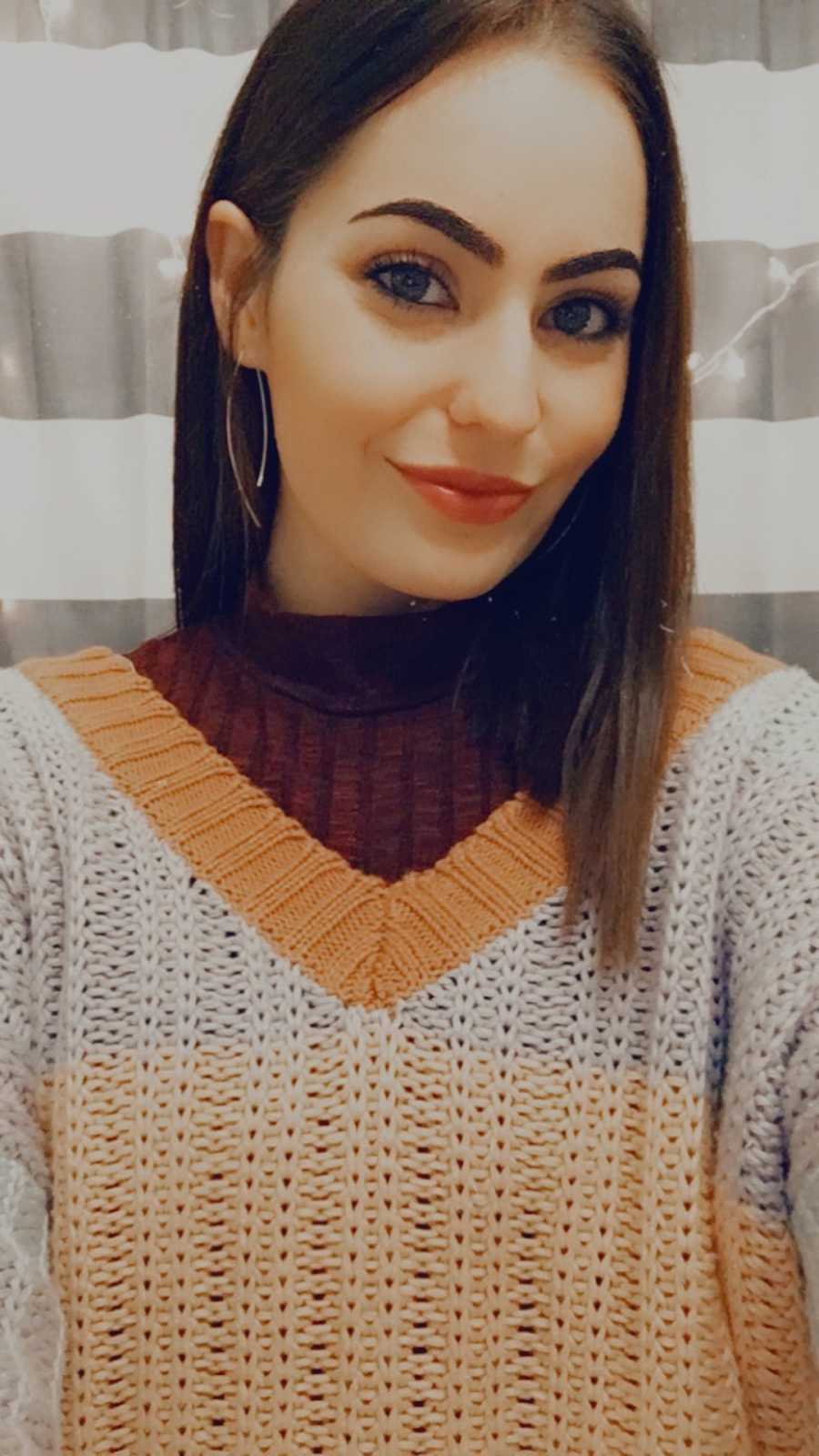 Growing up, and as a teenager I was just a normal person, I showed no signs of having an eye disease or brain disease. I grew up riding four-wheelers, jet skiing, going to the beach and parties on the weekends. I could see like any normal person could see, but I always wore glasses or contacts. I was carefree! I remember the night it dawned on me and my family that I could potentially have Retinitis Pigmentosa since it runs in my family. We were having a Halloween party a couple of months before my diagnosis and I couldn't see anything in the backyard. My mother and grandmother had to help guide me around the backyard even with a flashlight in my hand, that's when we knew I had this hereditary eye disease. After my diagnosis, I went through a depression but I quickly got out of it by joining support groups on Facebook with people with the same diseases as me who understood what I'm going through and I started advocating for rare diseases. It really helps to surround yourself with people who are going through the same things you are going through because these people truly understand the daily struggles you face and you can always have someone to talk to without judgement and full understanding.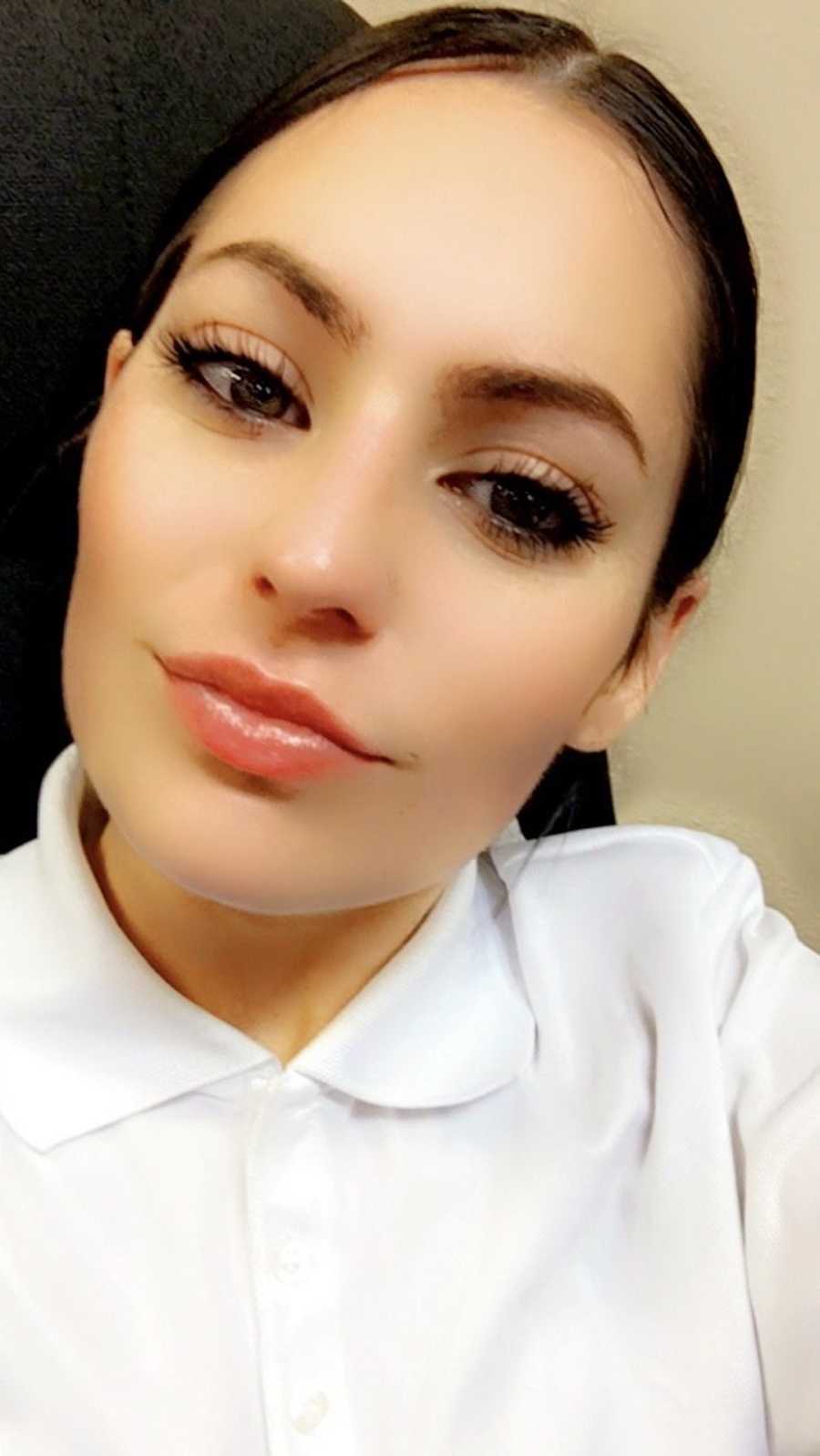 Retinitis Pigmentosa is a rare, inherited degenerative eye disease which causes severe vision impairment. Symptoms include: decreased vision at night (night blindness) or in dim, low lit areas, and loss of side vision (tunnel vision). Thinking back, My symptoms began at age 18, when going outside at night became a struggle and when I suddenly started tripping over things on the floor. People would just call me clumsy and laugh it off. But I always thought that was 'normal' because that's how I'm supposed to 'see' and people trip over things, don't they?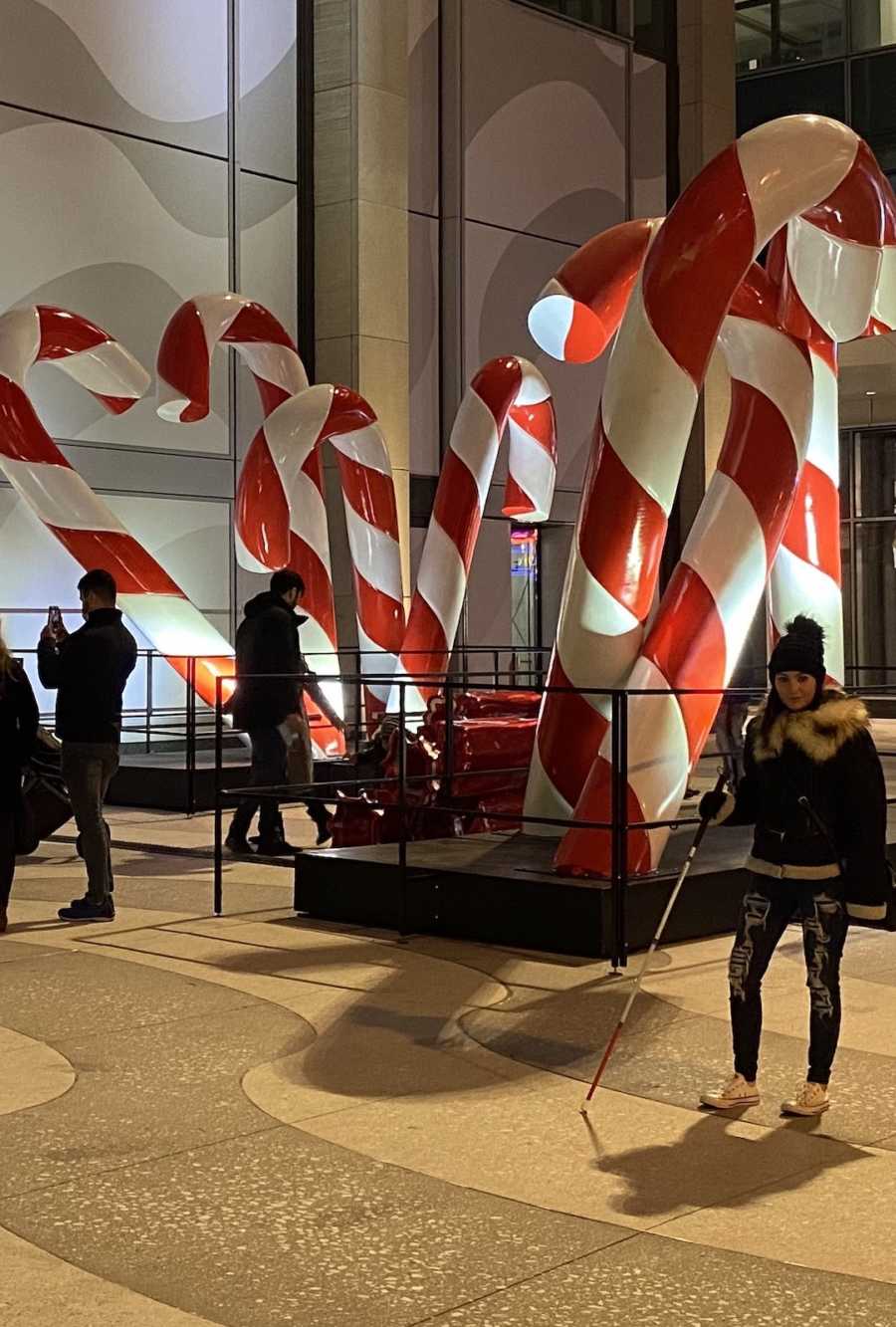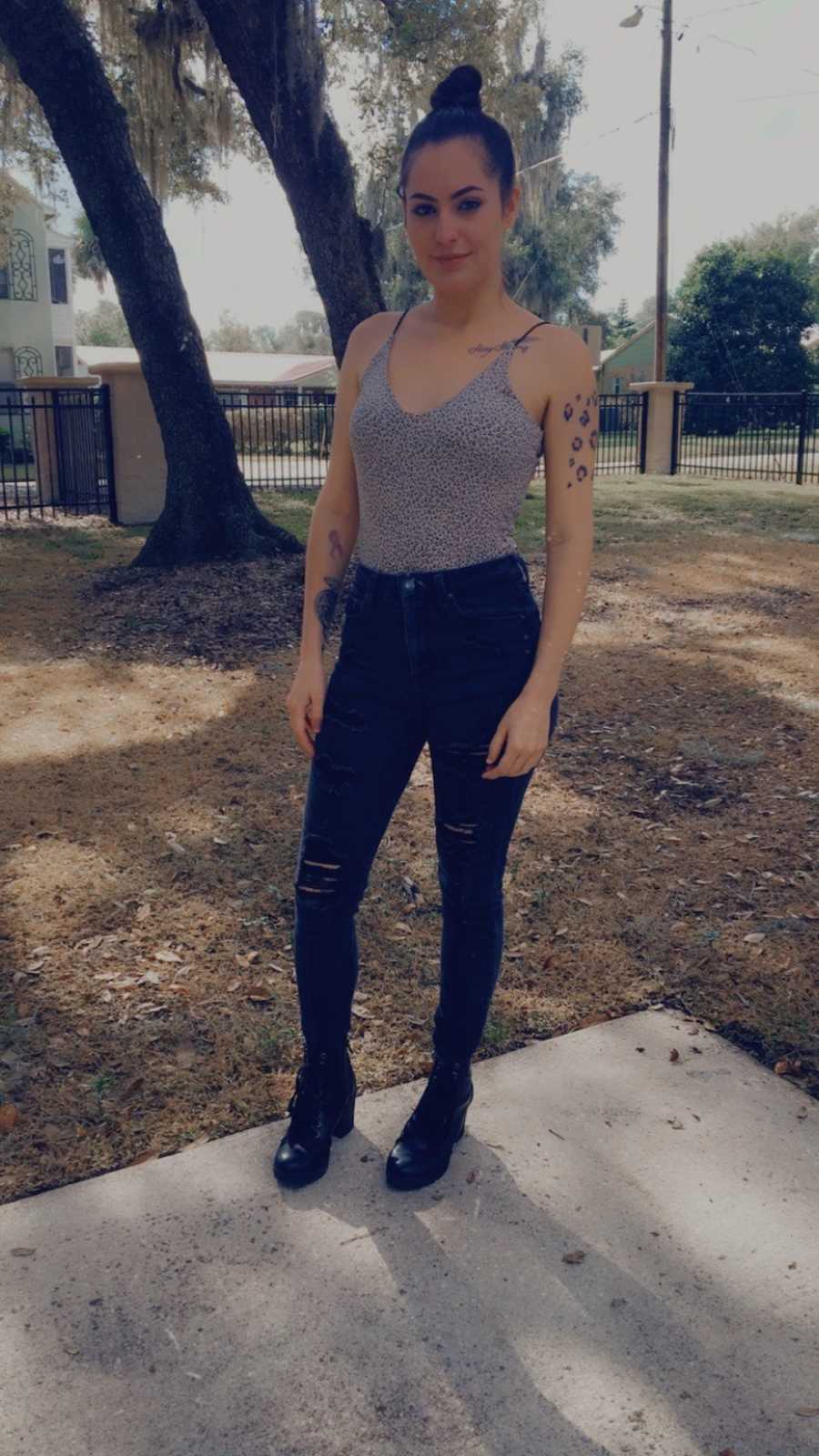 A year after being diagnosed, I was declared legally blind at age 25. I'm now 26 and I'm learning how to use my new beautiful white cane and I'm taking classes weekly at the Lighthouse for the Blind Tampa Division. I'm also learning Braille at Hadley Institute for the Blind and Visually Impaired. My life has changed so much in these last two years, it came on so fast and unexpectedly. But I'm preparing myself for the future with my blindness. I'm the 5th (living and deceased) diagnosed in my family with this eye disease, and I grew up with a completely blind grandfather, so watching how my grandfather was able to interact with his grandchildren and still be his own person, has given me a lot of confidence with this eye disease and gives me that reassurance I'm going to be okay.
Something I get asked all of the time is, 'Do you still date with this eye disease and if so, do you tell the guy you date that you have this condition?' My answer is, yes I still go on dates! Why would I let being blind hold me back from living my best life? I also tell the guy I go on dates with that I have this eye disease! It may or may not turn into something more, and I'm also a carrier of this disease and there is a chance I can pass it on to my children.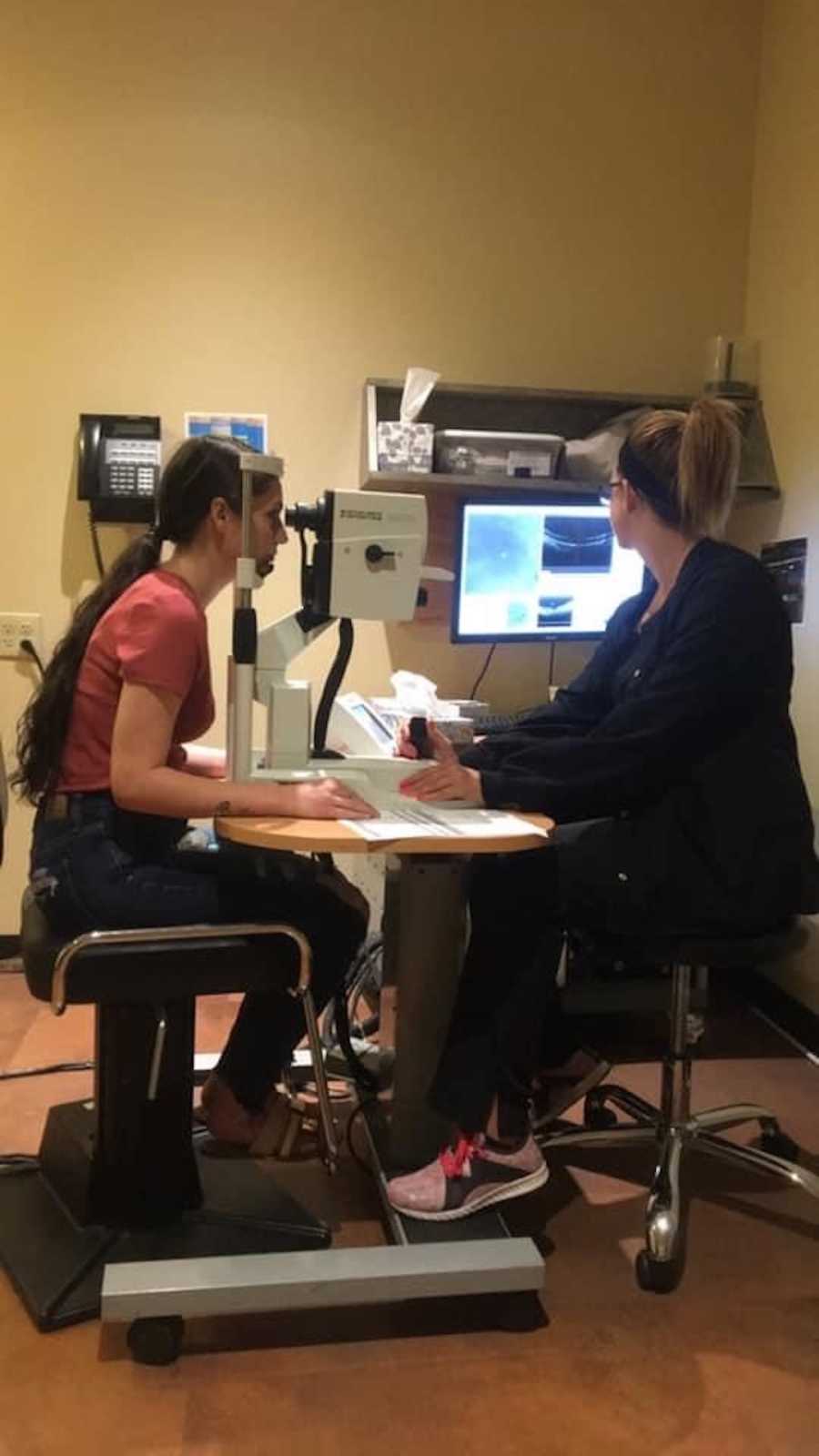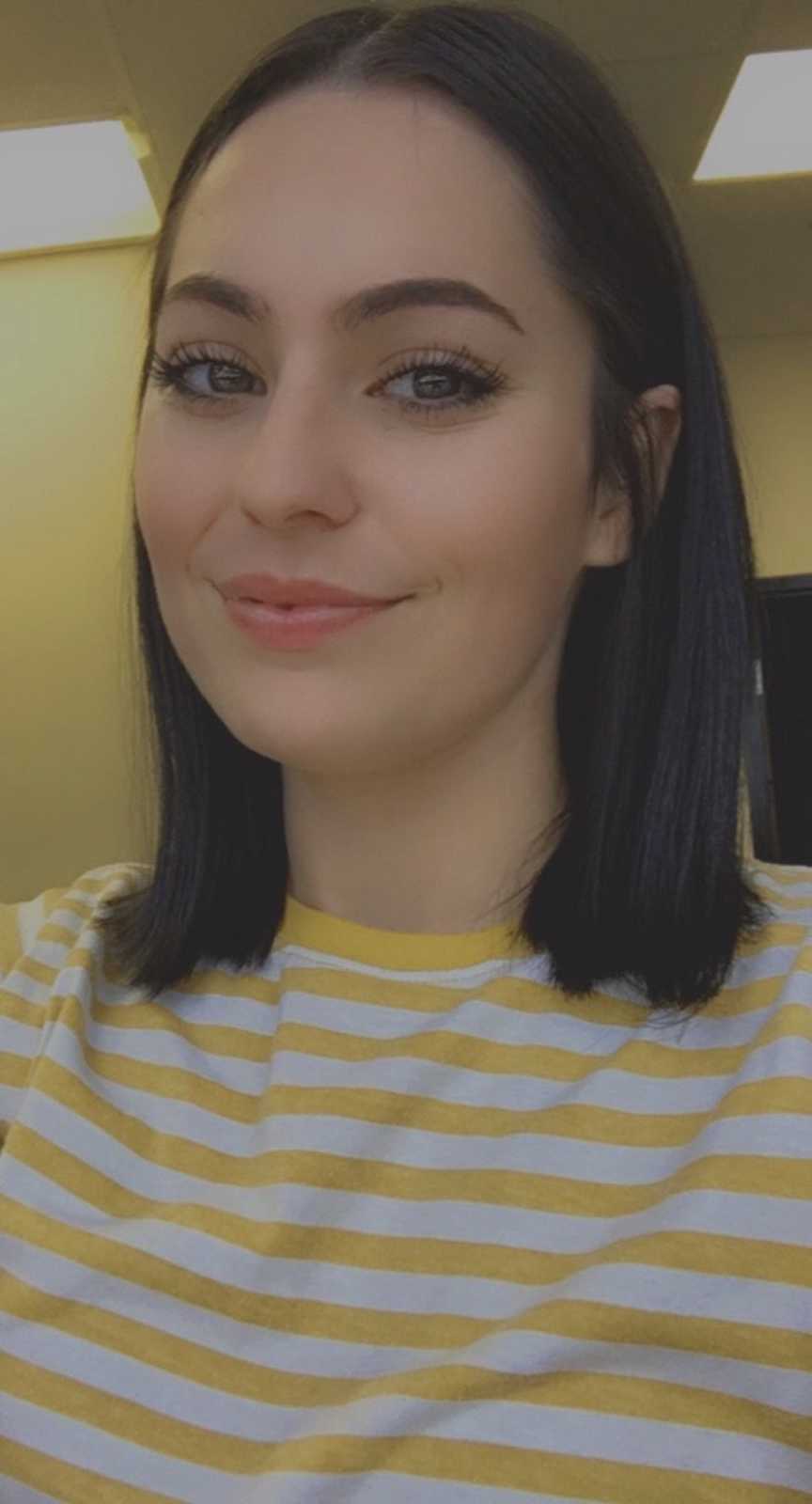 On top of losing my sight, I have a rare brain disease, the only one in my family with it and a disease I've never heard of in my life. I have Idiopathic intracranial hypertension (IIH), it's a disorder related to high pressure in the brain. It causes signs and symptoms of a real brain tumor. It is also called Pseudotumor Cerebri. The fluid that surrounds the spinal cord and brain is called cerebrospinal fluid or CSF. If too much fluid is made or not enough is re-absorbed, the CSF can build up around the brain. This can cause symptoms like those of a brain tumor. Blindness can also occur from spinal fluid pressing against the optic nerves causing them to swell. Experts don't know why IIH occurs, maybe it's too much hormones, maybe it's weight, or maybe it's caused from taking birth control pills. I was told by a Gynecologist at age 15 that I have a hormonal imbalance and by the time I turned 21 I was diagnosed with Dysfunctional Uterine Bleeding caused by the hormonal imbalance, maybe that could be the cause of my rare brain disease since my weight is only at 100 pounds, but more needs to be investigated to find the exact cause. I've also been told it could be related to my eye disease, but still, I have no answers. I never showed any signs of having this chronic illness until the day I was diagnosed two years ago, all I felt was pressure in my face. I thought I had a horrible sinus infection. I remember asking the doctors, 'Are you sure it's not just a sinus infection? That's what it feels like!' This can't be an incurable brain disease, there's no way! I was healthy and fine last week. But it was.
After the disease was discovered by the ophthalmologist, the diagnosis was confirmed after seeing another 4 doctors, getting an MRI done and a spinal tap procedure performed. A year into my diagnosis with the disease, I now have epilepsy, essential tremors, chronic daily migraines, horrible fatigue that makes it hard to get out of bed or even take a shower. My body no longer feels like my body anymore. Every little task takes so much out of me, like doing the dishes or taking out the trash. I want to feel normal again, but I don't even remember what 'normal' feels like. Most days I look like a hot mess, that is my new normal, and I have no choice but to be okay with that. I have to learn to adjust to my new life and all of the obstacles I will face every single day and keep a positive mindset throughout it all. Sometimes I want to give up, but I refuse. This was the life God handed me and I will never stop fighting and I will forever remain grateful for the life I have. For whoever is fighting a tough battle, stay strong, and never ever stop fighting!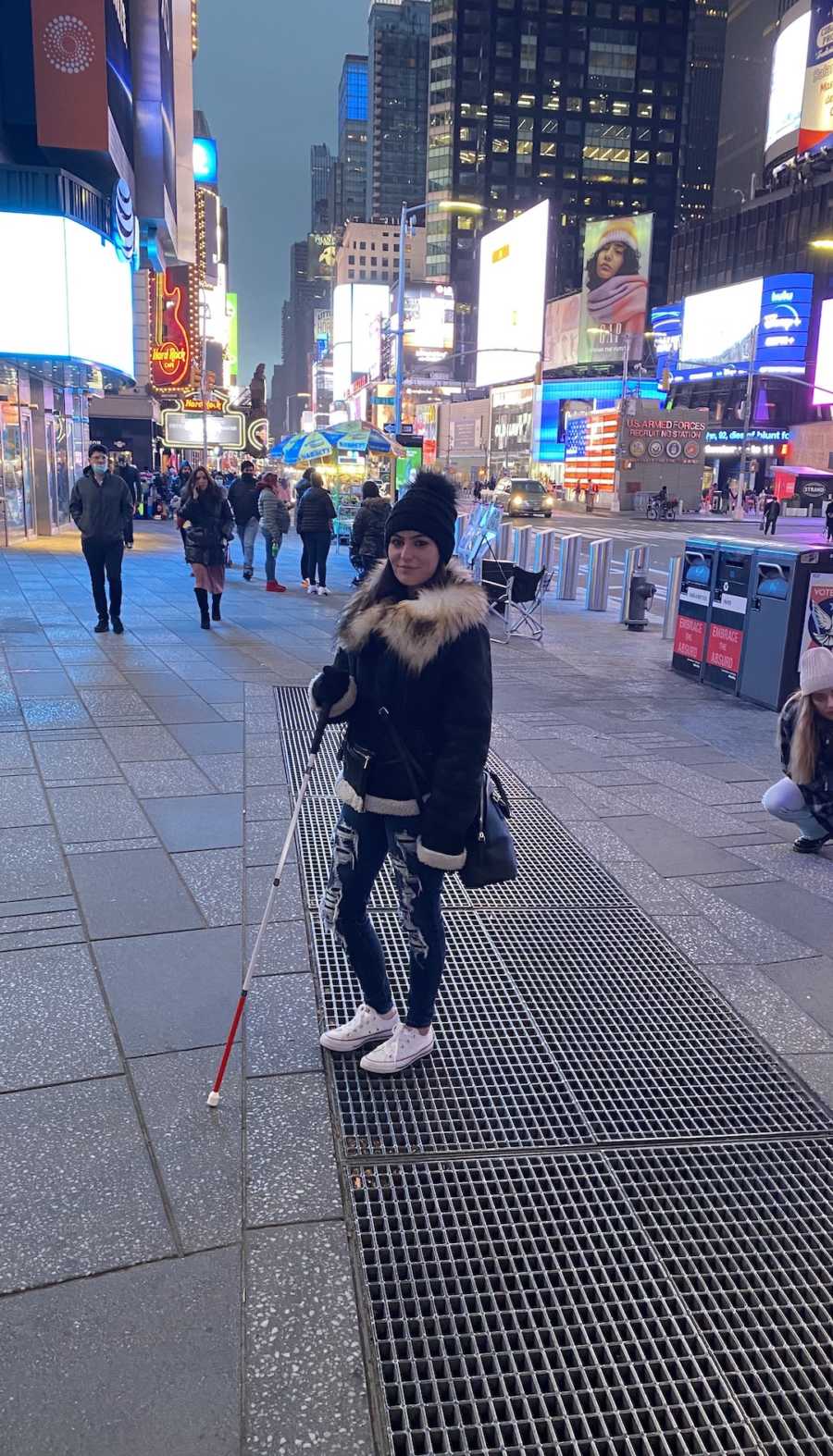 I'm passionate about advocating for Retinitis Pigmentosa and Idiopathic Intracranial Hypertension and spreading awareness and positivity while sharing my story and life struggles with these two diseases."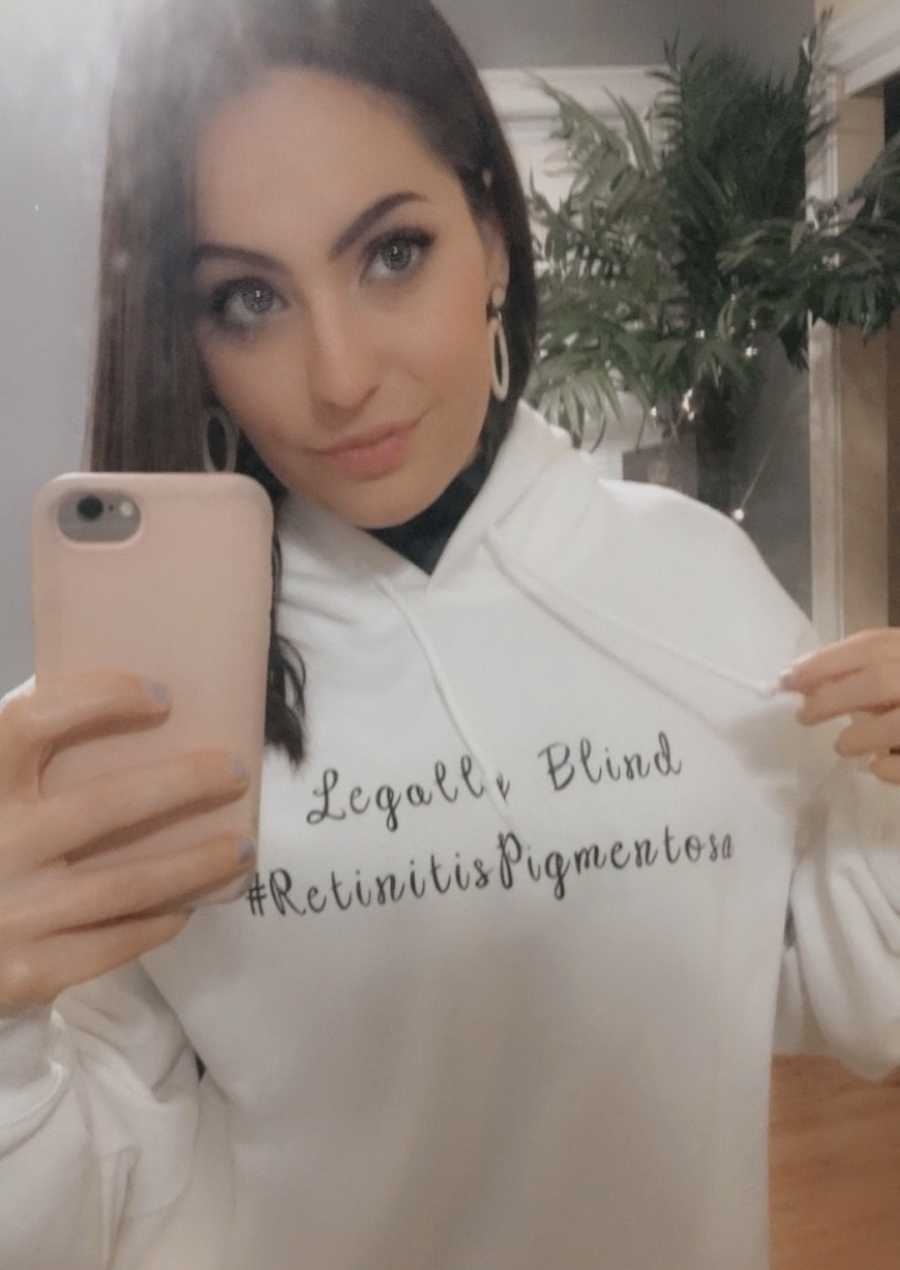 This story was submitted to Love What Matters by Tia Kianna Mc'Daniel from Lake Wales, Florida, USA. You can follow her journey on Instagram. Do you have a similar experience? We'd like to hear your important journey. Submit your own story here. Be sure to subscribe to our free email newsletter for our best stories, and YouTube for our best videos.
Read more stories about those living with sight loss here:
'Her eyes were going back and forth horizontally, uncontrollably. 'How do I tell everyone who loves them this?' My husband was stunned.': Mom births 2 blind babies, 'We live joyfully every day'
'Mom, look at THAT!' my son yelled. I had no idea what he was referring to. It looked like just a plain storefront.': Colorblind boy receives color-correcting glasses for first time ever 
'You sure don't look blind.' It gets old. Every day, I am being robbed of my remaining vision.': Woman with rare visual impairment urges 'be kind always'
'I asked the nanny, 'What happened to his eye?' I noticed it was red. Doctors assured it was 'pink eye.': Mom urges 'throw them away' after bath toy almost blinds toddler