"My husband and I met at an anime convention when we were both 23 years old. The first time he saw me, I was singing karaoke in a pink wig with moving cat ears. I wasn't looking for anyone and neither was he. But when he laid eyes on me, he instantly felt he had to meet me.
Soon after, we began texting back and forth. I learned he had seen me once before at a date auction. He wanted to bid on me but didn't have enough money at the time. So when he saw me a second time, he mustered up the courage to approach me; going home with regret was not an option. When he told me this, I knew it was fate.
Just one year later, we were married. While it may seem fast, we both knew very early what we wanted. In fact, he introduced me to his parents as 'the woman he wants to marry.' Our marriage shocked his parents. They didn't realize just how serious he was.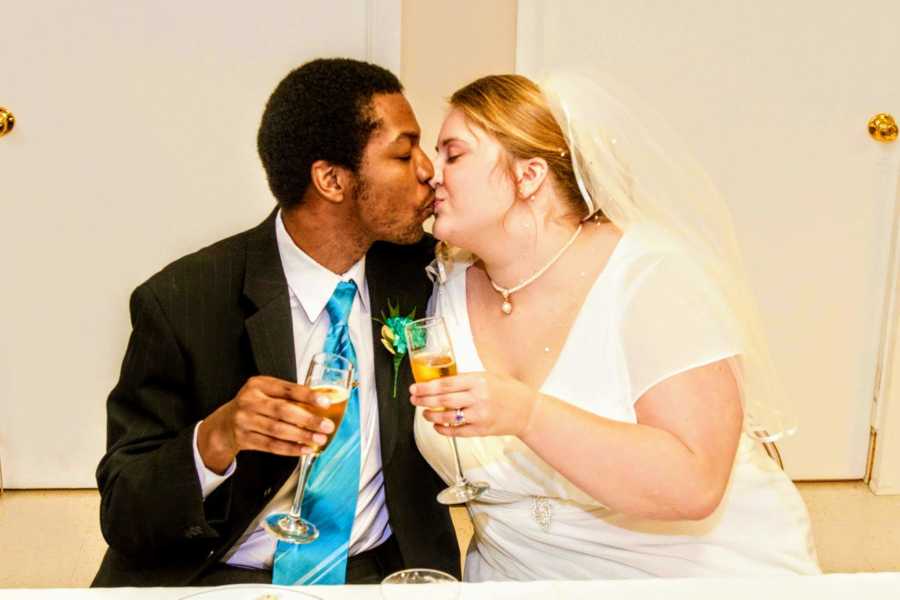 His mother had a hard time accepting me. She didn't adjust well to him being gone. Things were made easier with the birth of our first son on April 15, 2013. It was their very first grandson. He was, and still is, the greatest source of joy. My mom liked to call him our Abraham, the bright spot in a dark time. He was born a week before my eldest brother passed away.
When Abraham was eight months old, I got pregnant again. My husband was surprised and nervous about having another child and felt it was too much for him. He wanted to have a vasectomy after our second child was born. Despite his fears, I was very excited and couldn't wait to become a mother again.
At 20 weeks along, I had a gender reveal ultrasound. My parents and mother-in-law were all there with us. My husband and mother-in-law both predicted we were having a girl this time around and they were right! My husband even picked out a name for her: Aaliyah.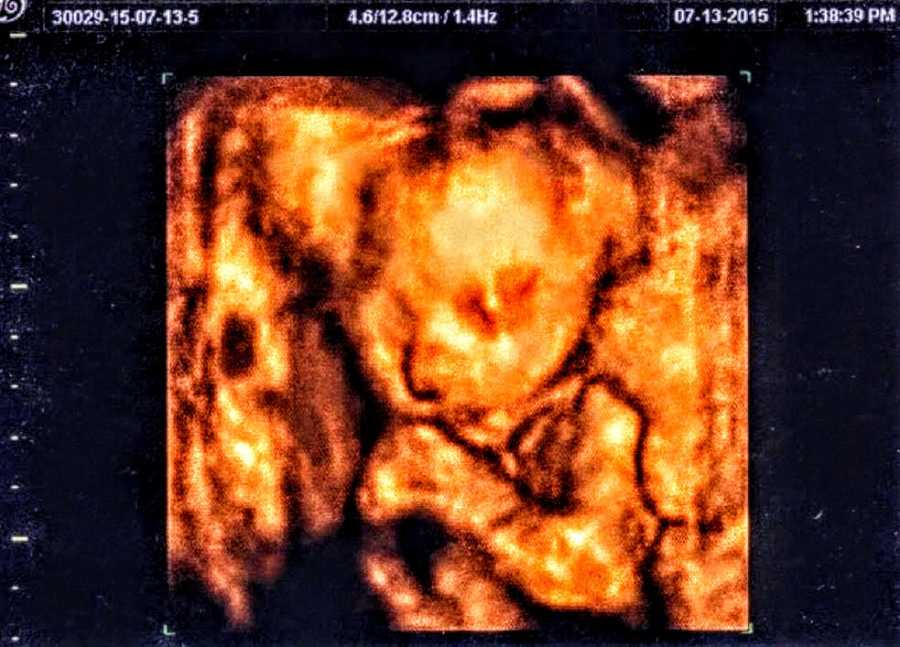 Near the end of the pregnancy, our lease ended and we decided we were going to move somewhere bigger to accommodate our growing family. But as the move got closer and closer, it got harder to physically move. I started experiencing shortness of breath and was of little help during the moving process.
My water broke at 36 weeks. We were in our new place, directing delivery men for the placement of our new bed, as rain poured outside. I called my mom to tell her and rushed over to the hospital. I was then transferred to a sister hospital where they could better deal with any potential issues that arose during my pregnancy.
I was instantly admitted and put on fluids to combat the water loss. They wanted to keep my daughter inside as long as possible. I was all alone in the hospital. My parents were busy and my husband was finishing off the move. The first few days in the hospital were uneventful. They tried ultrasounds, but there wasn't enough fluid to get a good enough view. I was given steroid shots to strengthen my baby's lungs. It was the weekend, so the doctors were more concerned with maintaining her as she was. Everything was checking out great, until it wasn't.
They tried to monitor my contractions, but there were none. On September 30, 2015, they told me, 'We can no longer find her tiny heartbeat.' They rushed me into surgery and performed an emergency c-section. After working on her for half an hour, she was pronounced dead. During her short time outside the womb, she was surrounded by strangers. Because it was an emergency c-section, they had to put me completely out. I slept through the entire half hour.
While I slept, I had a dream about her. I can't remember what it was, but I was overwhelmed by the feeling that she would be dead when I awoke. The doctors informed me that she had a short chin and her fingers and toes had been fused; she likely had a chromosomal issue. They asked me if they could test her cord blood, but I told them not too mess with Aaliyah anymore. She had been through enough. I held my baby girl in my arms, skin to skin. I was hoping for a miracle, but as I held her little body it was apparent there wasn't going to be one. My little girl was gone.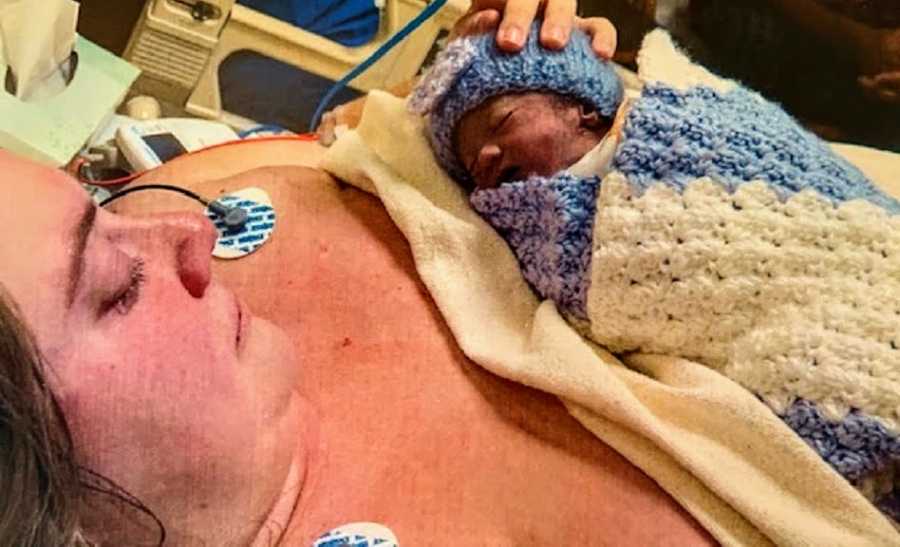 They moved me into a room where my family was waiting. Inside was my husband and his parents, my parents, brother, sister, and sweet Abraham. Abraham had no idea what was going on but was super excited to have his favorite people all together.
My parents planned a funeral for her. The ceremony was held the day after I returned home from the hospital. They picked a plot of land next to where my eldest brother was buried and picked out a tiny little outfit, a frilly nightgown and a batching bonnet. I couldn't stop holding her. I played my song for her, 'Glory Baby' by Watermark, and completely lost it. I cried through the whole thing.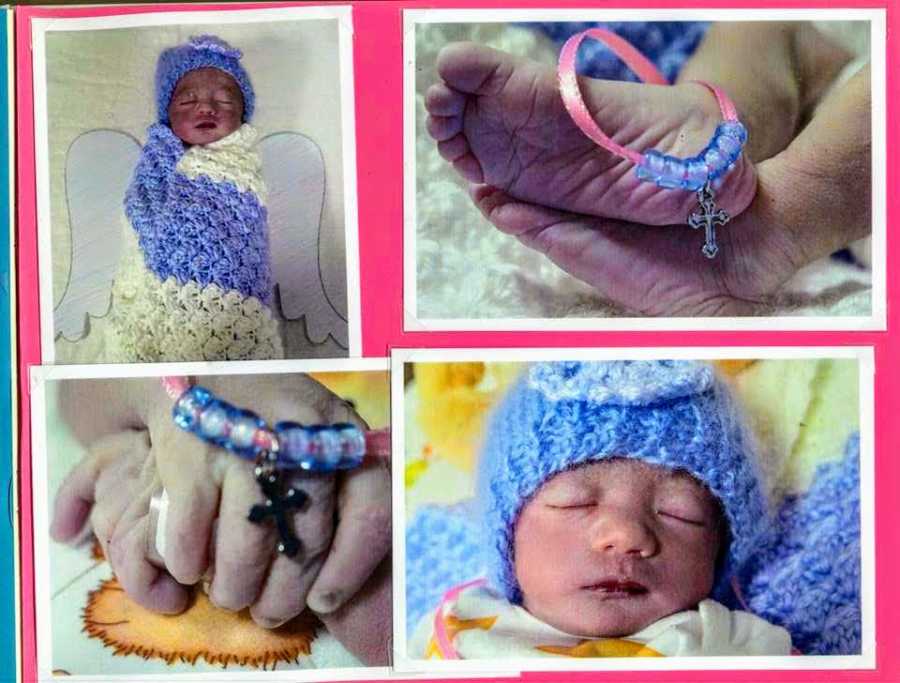 Weeks later, we got a call from the hospital. Aaliyah had trisomy 18. Her heart was strong, but her lungs were weak. So weak that when they failed to intubate her due to her short chin, she died immediately. She never managed to take a breath.
Nothing prepares you for the loss of a child. Nothing. My little Aaliyah will forever be my second born and I will always mourn her loss. My husband was my biggest supporter during that time and Abraham was our greatest comfort. My husband always says we couldn't have made it through without our baby boy.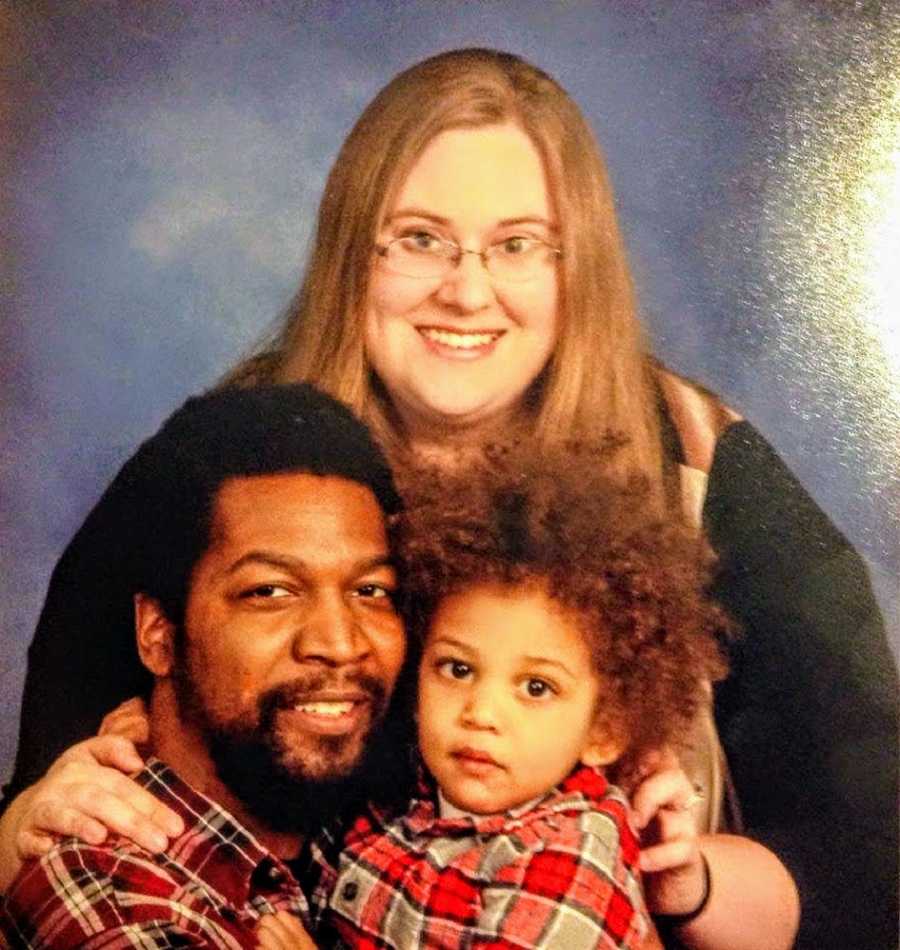 After Aaliyah's death, my husband changed his view on children. It took losing her to make him realize how precious kids truly are. Six months after her death, I got pregnant with our rainbow child Micah. He was born December 4, 2016 through VBAC. Eight months after Micah's birth, I got pregnant once again with our youngest son Solomon. He was born July 17, 2018 by VBAC as well.
God has blessed us. He used Aaliyah's death to open my husband's heart to having more children. He no longer approaches fatherhood with a negative view. He was as happy as I was when we found out we were pregnant. Our sons are the light of our lives.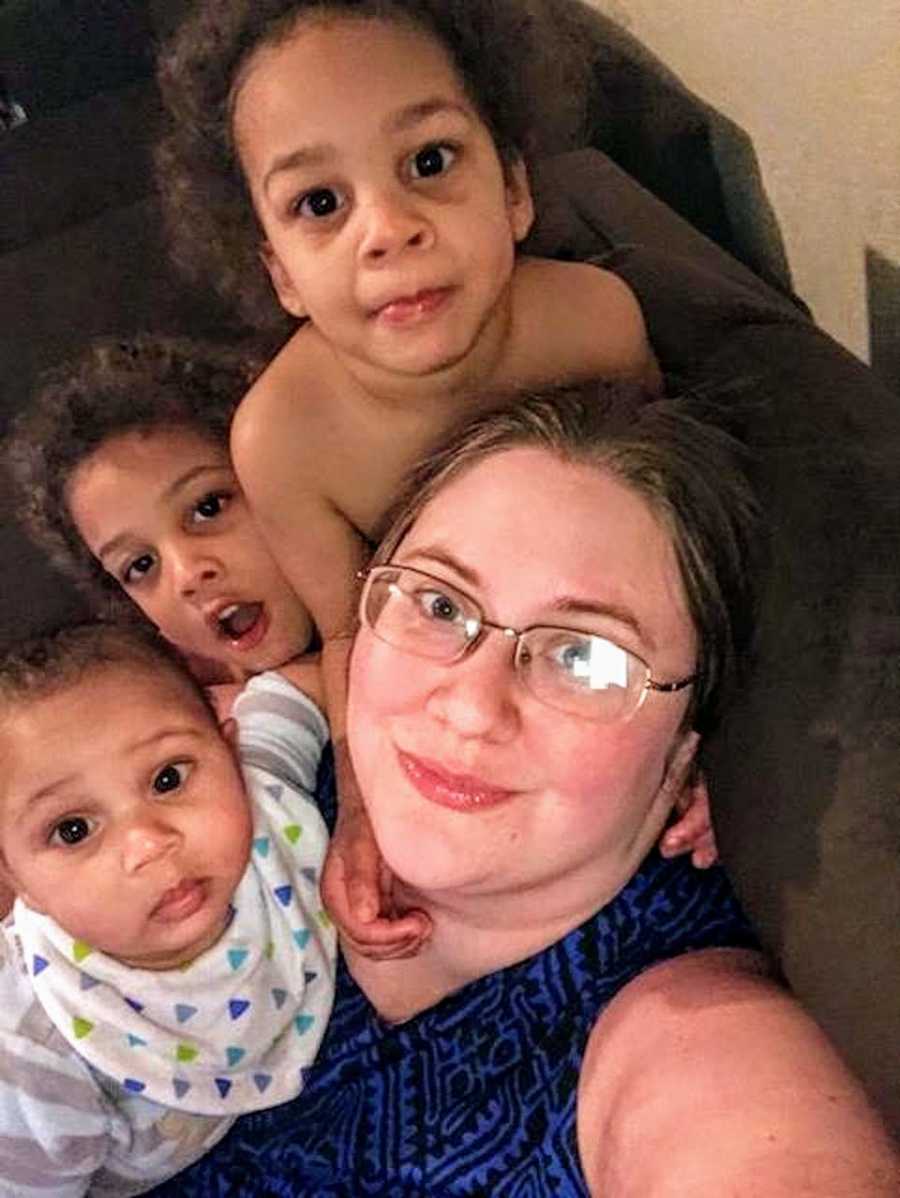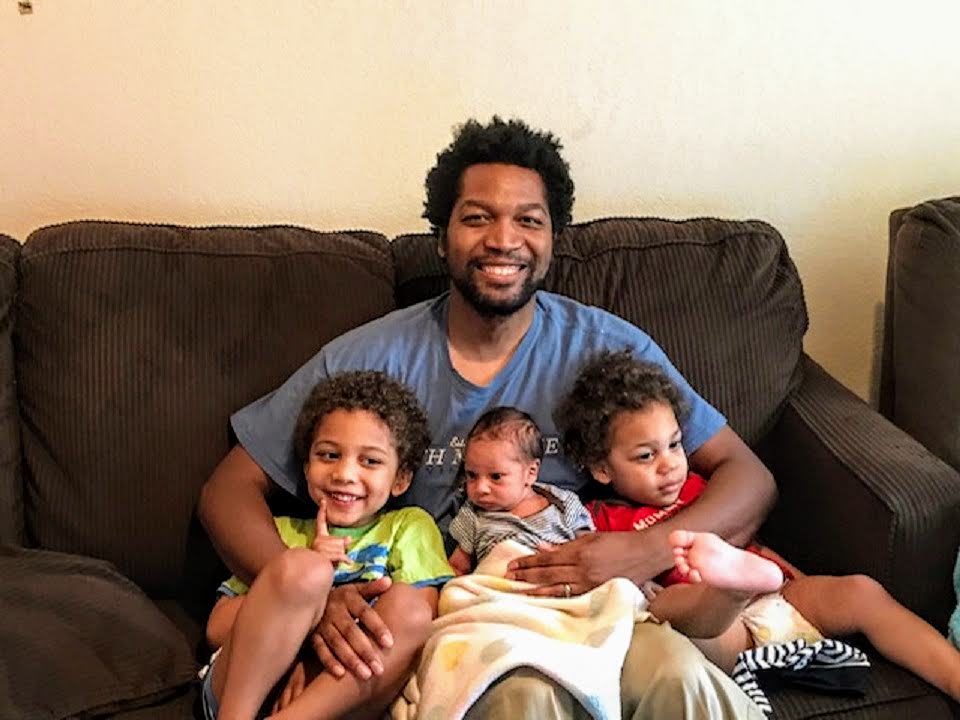 There is hope after child loss. Although I will always miss my Aaliyah, I take joy in my three sons every moment of my life. They keep me going."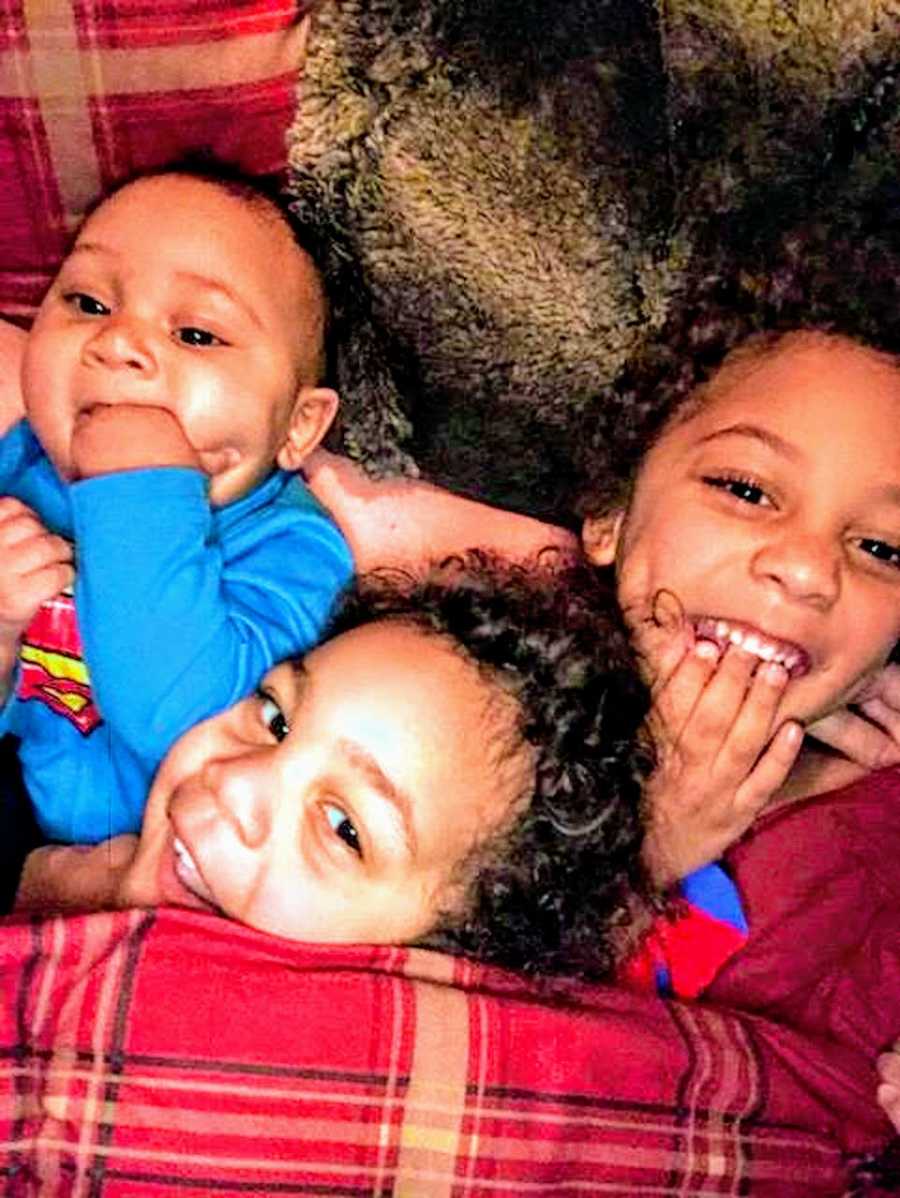 This story was submitted to Love What Matters by Mercy Grace Pride of Fenton, Missouri. Submit your own story here, and subscribe to our free email newsletter for our best stories.
Provide strength and hope for others. SHARE this story on Facebook with friends and family.