"With Father's Day fast approaching, stores and social media are going to scream at us all things dad. There's going to be hard crafted cards, and ties, and golf courses galore. And rock on! Dads are cool and deserve to be celebrated.
But all of this hoopla may make you feel pretty crappy if you happen to have a paternal figure that falls short. Believe me, there's no hole like the one Hallmark holidays create.
Here's a little secret about me: I have three fathers. One good, one bad, one eternally great.
So maybe if you need to find someone to celebrate this weekend, I can help you out.
The first father I've known for only a few years. He helped create my family. He agreed to name our daughter the name I chose long before we ever met. He's bowed down to me since. He teaches me every day what it's like to have an involved paternal figure. One who shows up to 'Donuts with Dad' and his kid's parties, but also pencils in time for much more than photo ops.
I've seen this man cry at his children's births, but also when they've had broken hearts. He's the first man I've ever called Dad, and he earned that title tenfold. My kids are lucky to have a man who not only leads, but who always show up. Even in costume.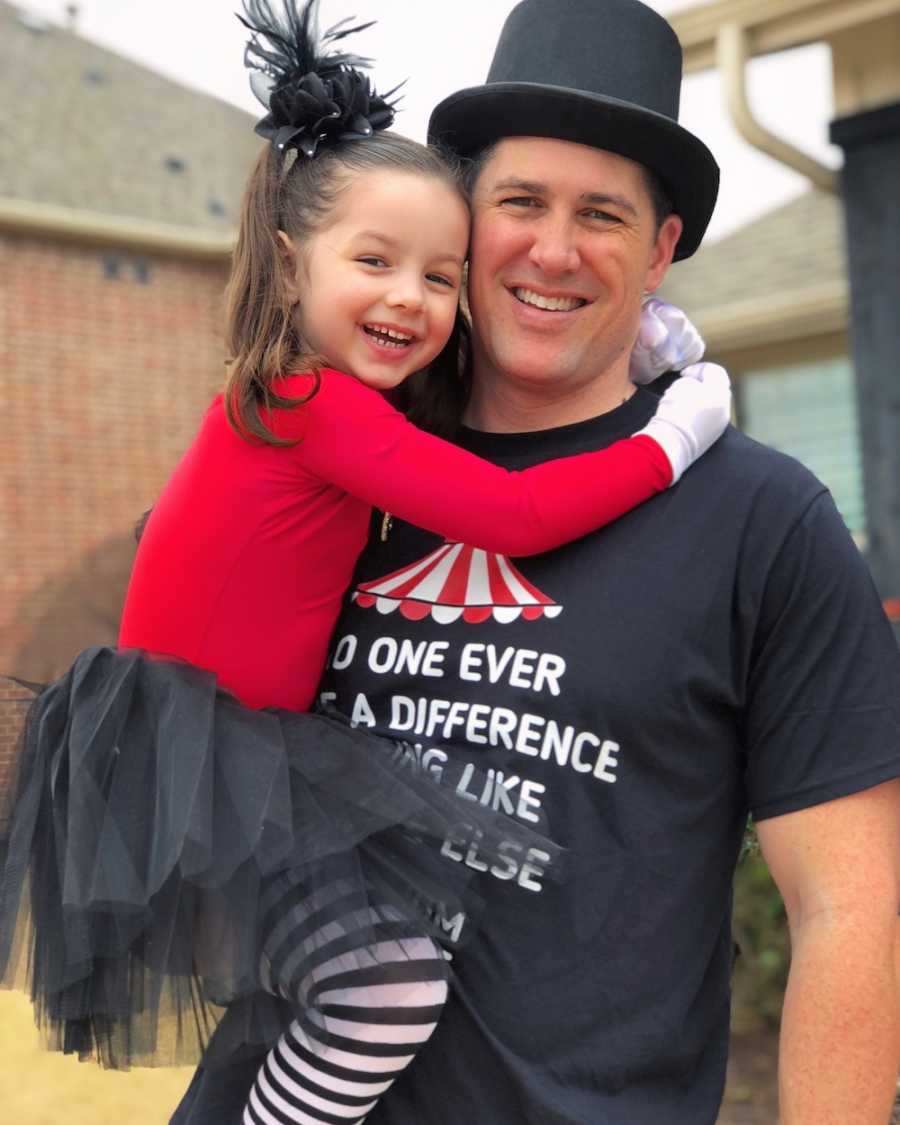 When I was pregnant and worried about our prenatal screening coming back positive, he told me our babies were perfectly made no matter what. And years later, when both of them were diagnosed with autism, he stood by that message. He is sound, and steady, and never waivers in his love for our family.
That's our Dad.
And then there's the father I don't remember. The one who abused me at three-years-old and then opted out of my life. I would say I'm devastated by this loss—or have unresolved anger, or those dreaded daddy issues—but that's just not the case. Because there's no loss with the gain of perspective.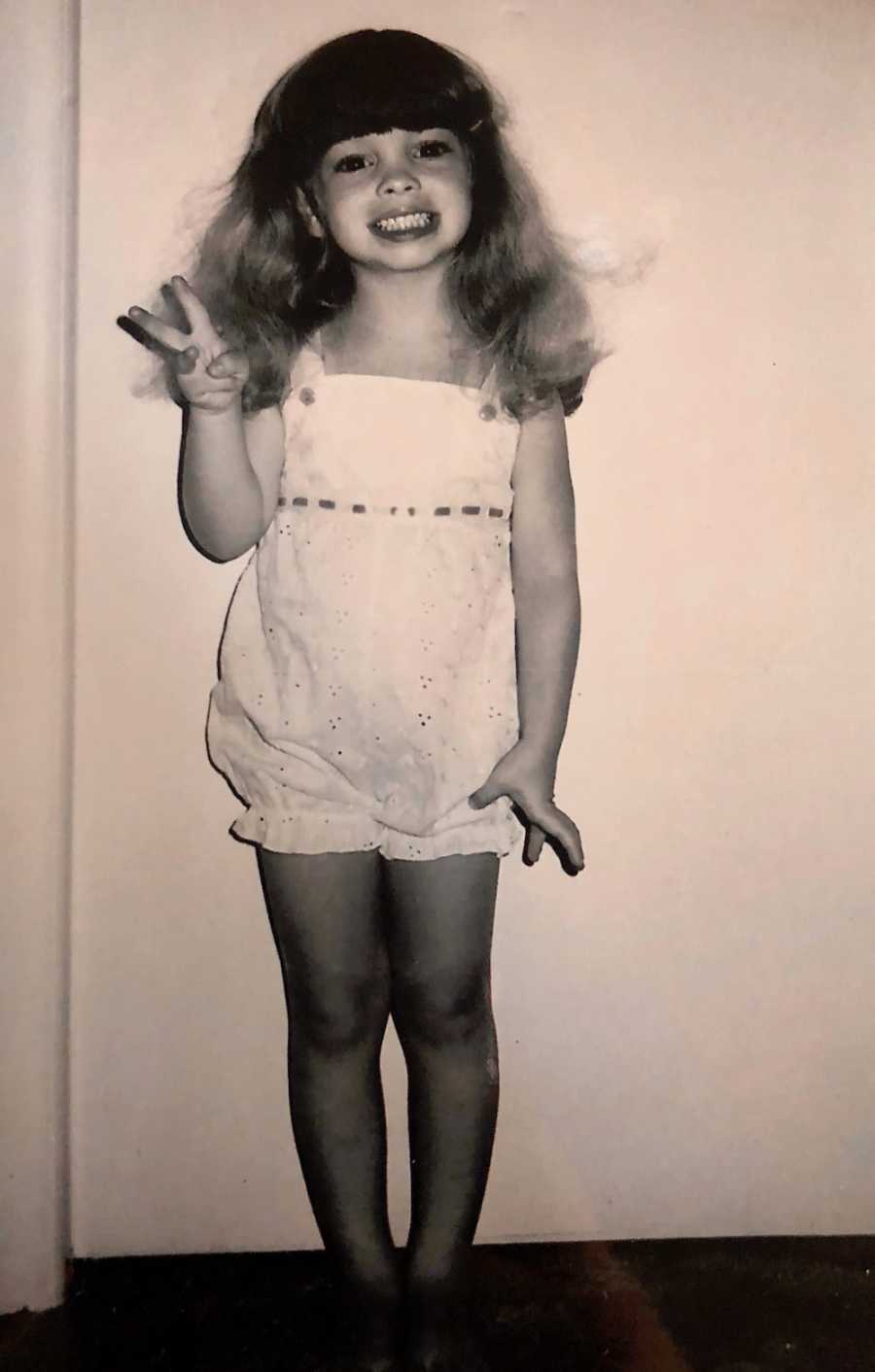 Here's the deal about absentee fathers: we can totally blame them for all the bad in our lives, but we better be prepared to blame them for all the good too. Because just as my biological father is responsible for my tendency to build up walls and break down intimacy, he's also responsible for bringing me my husband—for showing me exactly what I didn't want in a father.
You can either repeat the cycle or run from it. I sprinted.
So, because of a man who hurt me, I have the life I do now.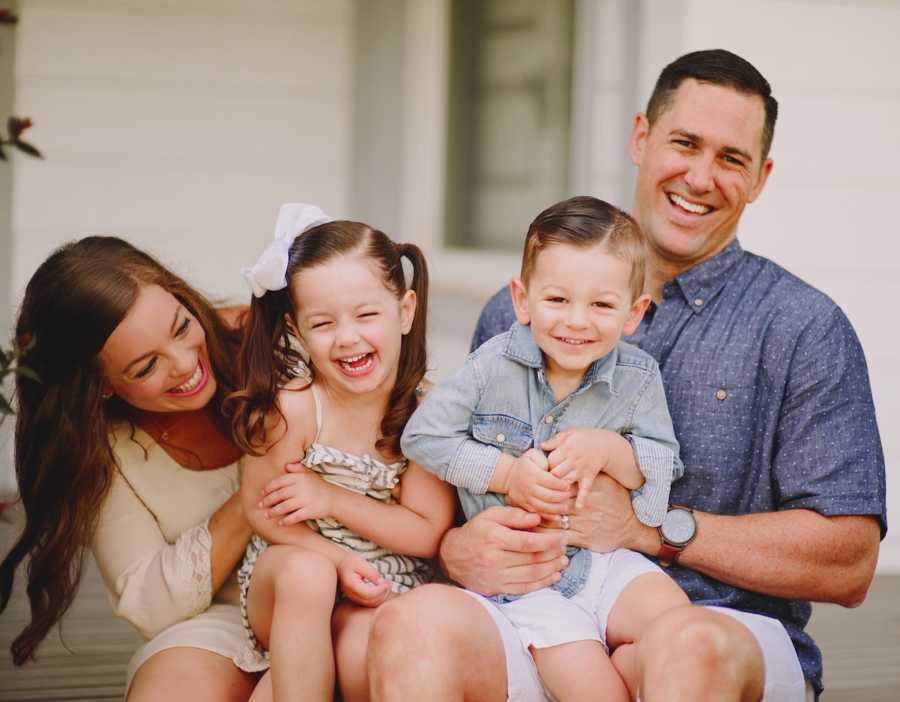 And then there's the third father, but really the first and only. The one who's given me the freedom to wander and return time and time again: God, my (our) Father.
Thanks for bringing me home.
Happy Father's Day to the men in our lives and not.
Remember them, forgive them, release them, respect them."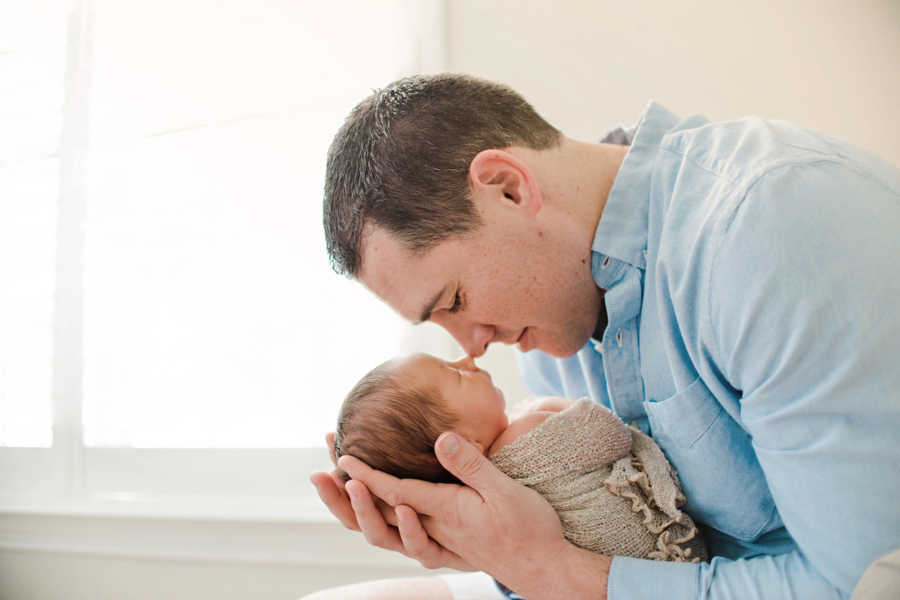 This story was submitted to Love What Matters by Stephanie Hanrahan. Follow Stephanie on Facebook here, Instagram here and visit her website here. Submit your own story here, and subscribe to our best stories in our free newsletter here.
Read more from Stephanie here: 
'My Son's teacher recently friended me on social media. I came upon a picture of her holding a chalkboard sign that read, 'I said YES!' She's already married, so it struck me as odd.'
'That's when I heard the thud. The sound of a two-hundred-plus pound body hitting the nightstand next to our bed. A healthy, thirty-one-year old, former athlete doesn't just drop.'
'You have the perfect family.' That's what they saw. A life tied up in a pretty little bow. No one could've known what was happening behind closed doors.'
Provide beauty and strength for others. SHARE this story on Facebook with your friends and family.