"Tears of gratitude spilled from the corners of my still anesthesia-laden eyes, as I felt a kiss on my forehead from the heart surgeon who had, with less than 90 seconds to spare, saved my life by way of unplanned, emergency open-heart surgery.
'I'm glad you're still with us,' my cardiovascular surgeon whispered earnestly at my bedside as I recovered from the event that threatened to take my life.
The defibrillator that was implanted in my chest was 10 years old, with fractured wires, on the manufacturer's recall list, and requiring immediate removal. In the middle of this complicated and dangerous procedure, a vein suddenly ruptured in an area the was too difficult for the surgeon to reach. As my blood pressure plummeted, my surgeon made a split-second decision to open my chest cavity and quickly suture the collapsed vein. The year was 2012. It was then I was given the opportunity to seguey from 'Death Cheater' to 'Life Saver,' but that was not where my story actually began.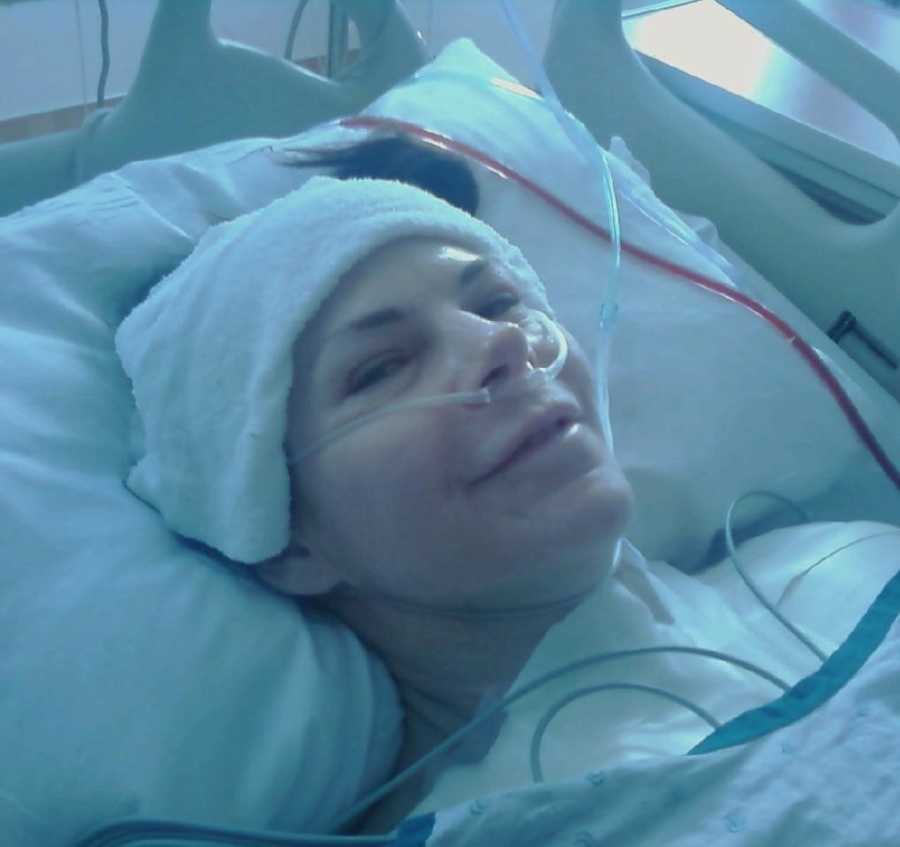 The deadly genetic heart disease, Hypertrophic Cardiomyopathy (HCM), began devastating my family many years before I was born and its result, cardiac arrest, ultimately caused the deaths of six of my family members. One of these was my father, who received a heart transplant in 1995 which kept him alive for 10 more years before he died from complications.
After my Father's death, a second member of our family, my cousin Desire, received a heart transplant in 2011. Ultimately, nine of my family members inherited HCM. We have grieved the loss of six, but three of us live on thanks to the incredible progress in interventional methods now available by way of advanced medical technology.
While my Dad was still alive, we had numerous discussions wherein I expressed my frustration surrounding this disease, my inability to foresee or prevent this silent killer, for my helplessness  to relieve the suffering of my other family members who were in ongoing states of  fear, grief and/or rehabilitation and at times a sense of 'survivor's guilt' I experienced because of the seeming unfairness of living, while others do not. It was during these conversations that my Dad encouraged me to become an advocate and to start a community service effort to try and save lives from what we believed was more often than not, the preventable tragedy of sudden cardiac arrest. He urged me to develop a program to provide early detection for the risks of cardiac arrest for as many people as possible. I took his suggestion and thus began my community cardiac screening efforts in 1999.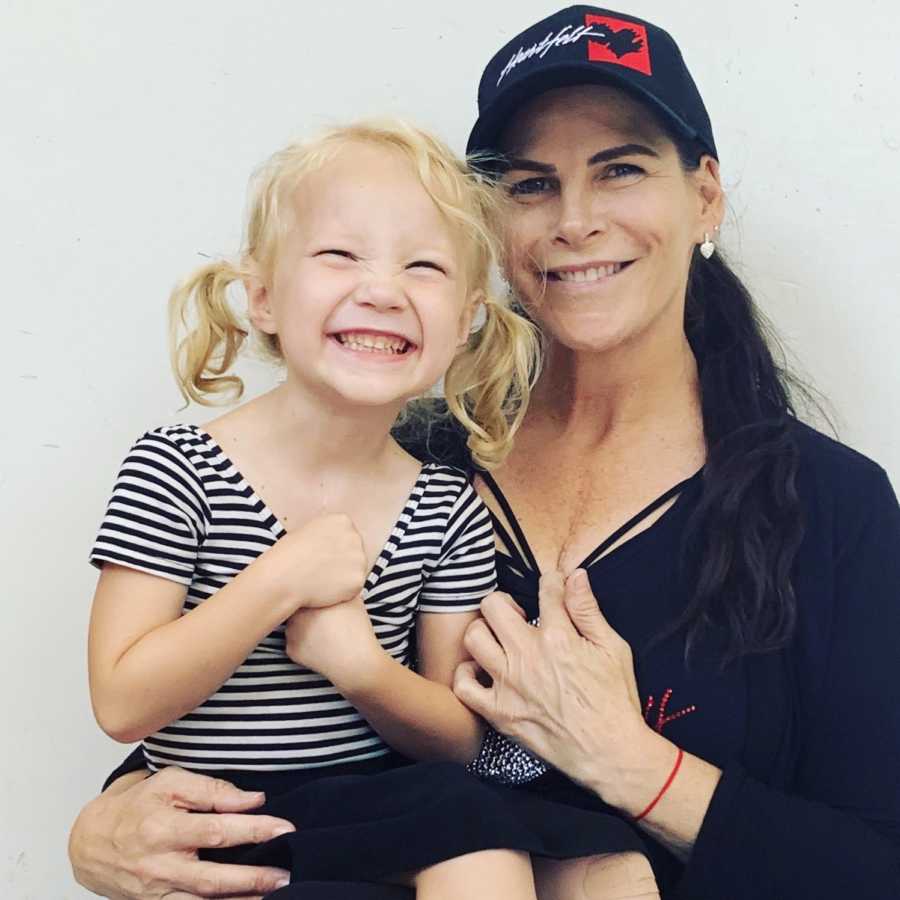 'Holly are you sitting down?' The familiar voice on the other end of the phone was a world-renowned cardiologist from Minneapolis, who had been following my family's struggle with heart disease since I was 9 years old. 'I just received your genetic testing results. Your results came back positive for the gene mutation,' he stated. 'This means you can be at risk for sudden cardiac death.' I was shocked, horrified and brought to tears when he told me I would need to have an Implantable Cardioverter Defibrillator (ICD) implanted in my chest to protect my life. Within three months of that phone call the implant surgery was performed. It was the year 2002. I was in the full-time process of building a cardiac screening program to save as many lives as possible, when I too, was diagnosed with HCM, and became my family's 9th member to inherit heart disease. I couldn't stand the idea of losing momentum in building the program, but knew I must have the ICD surgery and hoped to rebound quickly and get back to work.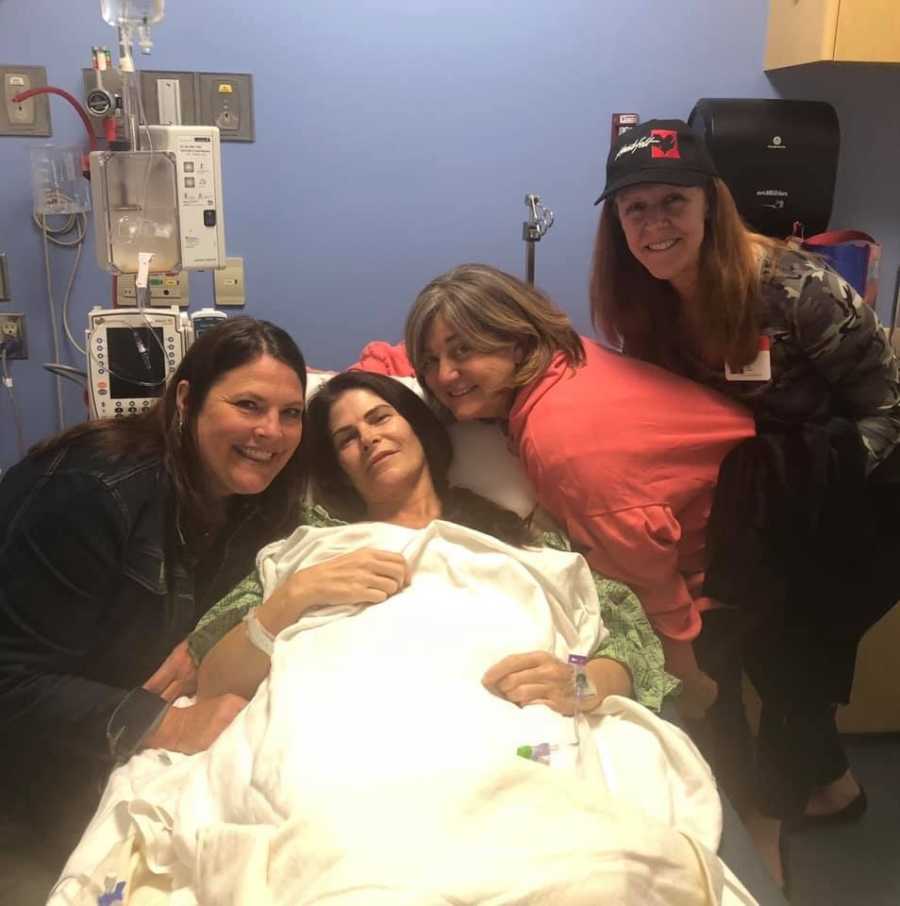 The implant surgery did not go well. Immediately afterward I was left in excruciating pain, the worst I had ever felt in my life. I lost the use of my left arm, suffered debilitating pain and begged for medical help (from anyone who would listen) for nearly 11 months, until it was finally discovered that the device had been surgically placed incorrectly, and that another surgery was required to correct the placement. In the midst of this almost unbearable suffering, I recall telling my NEW cardiologist at one point that 'sudden cardiac death sounded really good to me' and that I desperately needed him to either help me out of pain, or to remove the device from my body.
I experienced a great loss of faith when my decision to trust in professionals to successfully oversee the life-protecting surgical implantation of the device, instead had seemingly ruined my life. I felt an emotional devastation and despair that was practically overwhelming, but my new cardiologist worked to build my trust, found a respected cardiovascular surgeon to operate on me, and my second ICD surgery occurred in 2003. The second surgery went very well and within about six weeks I found myself pain free, enjoying life and back to dedicating my efforts to building the program, which had already up to this point, screened thousands of individuals and through detection, had saved several lives.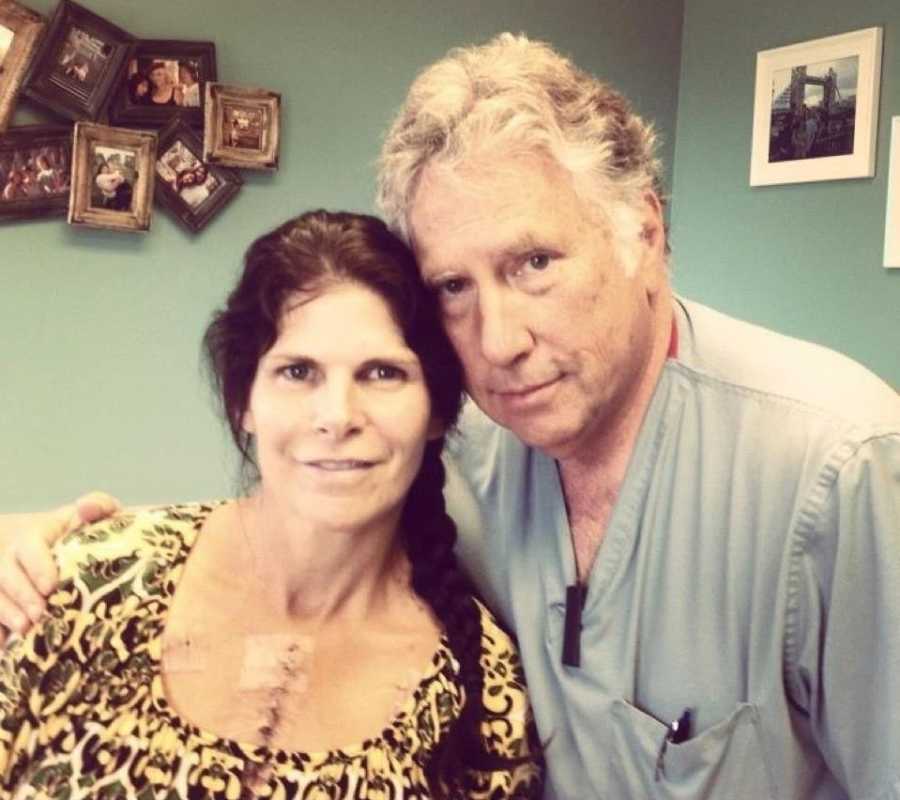 In consistently improving health, my strength, my desire and my commitment to move forward in the expansion of the program and the saving of more lives grew stronger, I began to network widely and began to share my story all over the country in order to help educate others and increase public awareness. I formed a new non-profit organization, which I named 'Heartfelt.' My health remained steady amid ICD manufacturer recalls and fractured wires, which led to three more surgeries, all successful, until my open-heart surgery in 2012, which has become the dramatic, life-changing catalyst to my ongoing story.
After my open-heart surgery, I was once again very eager to return to screening hearts but my recovery was incredibly challenging and required months of bedrest. Although I had never previously missed a Heartfelt screening event, I was forced to miss several during this time. The first screening event I attended after surgery offered up an unforgettable moment. Four kids, saved by previous Heartfelt screenings, in an act of encouragement and thanks, surprised me by attending the event with their parents. I was weak and still quite fragile but completely filled with joy to receive such love, appreciation, and support. I was completely unable to hold back the tears and wept through each and every warm, yet gentle hug they gifted to me. It was magical really. We shared stories, had lunch together, and took tons of photos.
One parent in particular was brought to tears in realizing it was just one year before, in the same gym, at the same school, that her young son's life was saved by Heartfelt screening. She pulled me aside to thank me for protecting her son's life, saying, 'you must fight on Holly, get strong, and continue your life-saving work. You are a heart warrior princess.' It felt as though the universe was reassuring me that I would regain my strength and would still be able to protect more lives. I stood in the doorway of the gymnasium of the school where the screening was taking place, watched all these special family members wave goodbye after our visit and I completely broke down from too many emotions to process, but the strongest being my gratitude for my life, my work, and the many meaningful relationships I had built along the way.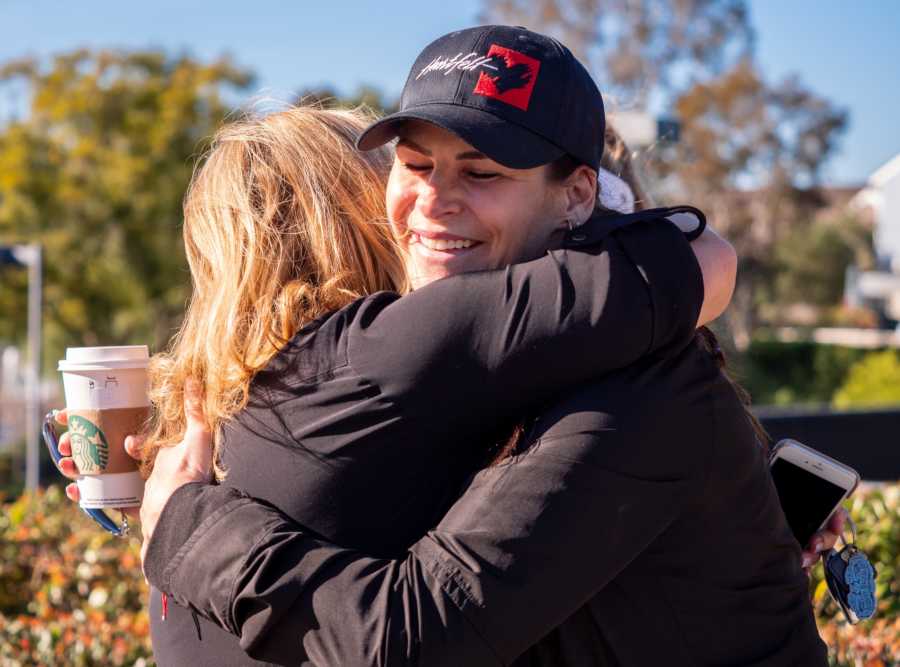 I had seven surgery-free years after cheating death, but in 2019 my implanted devise came out of its surgically created pocket and began to float around my body until it finally lodged itself up against my clavicle. This once again caused extreme pain and the inability to use my arm. So, this past April I went back to the operating room for yet another revision. It was a quick recovery and I am doing quite well even as I write this.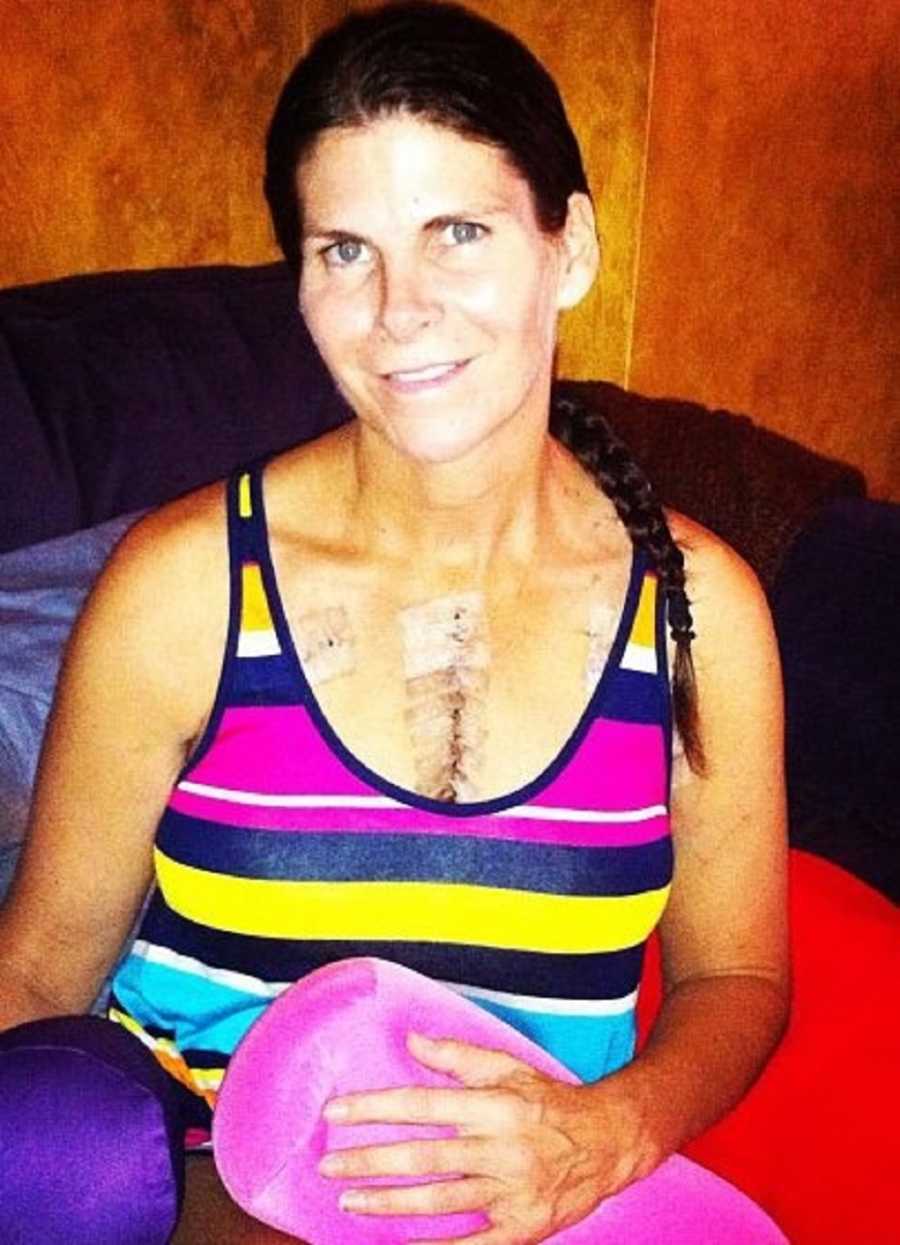 It is often mind-blowing to me that to date, I have overseen community based cardiac screenings for over 20 years and have provided screening to more than 50,000 people. I now believe my own life was spared to save others. In life, one of the biggest challenges for most people, regardless of what walk of life, is to find their purpose. I have been truly blessed to have found mine and feel my Heartfelt work to be a complete privilege.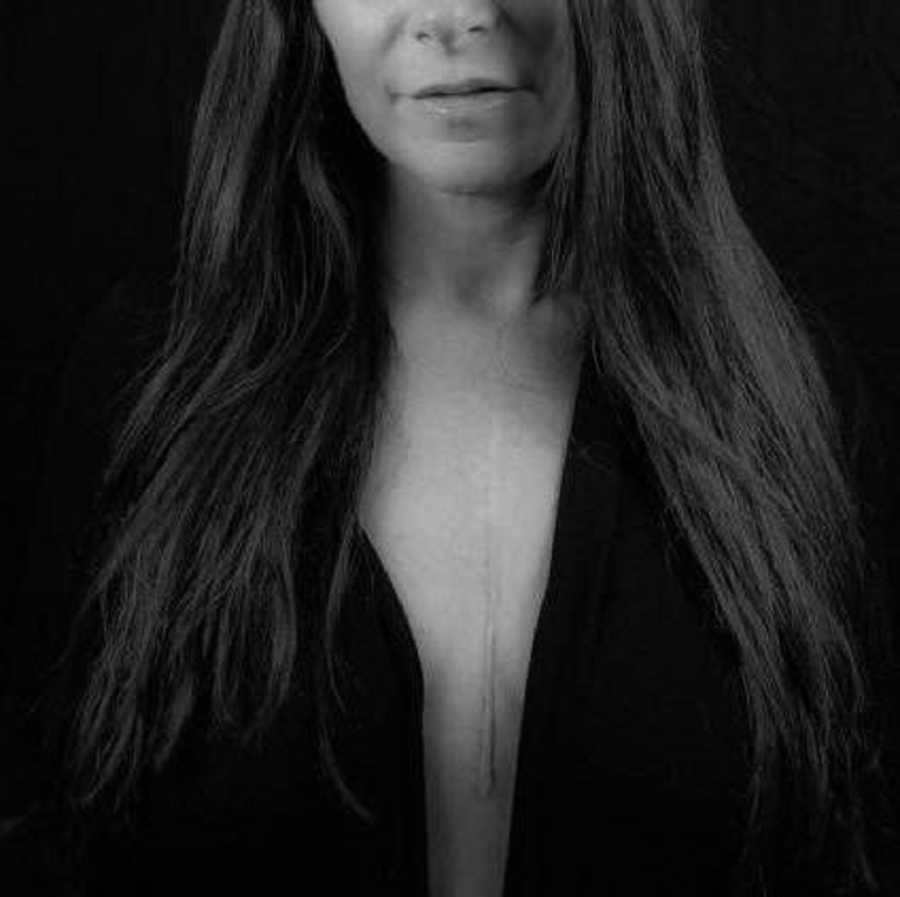 I wish everyone could experience the feeling I feel when I hear a parent say, 'Thank you for your dedication and commitment, you saved my child's life.' The sense of pride and gratitude I have is often overwhelming. It is my hope that those who read my story, will understand just how I came up with the name for my community service efforts … every day is Heartfelt for me."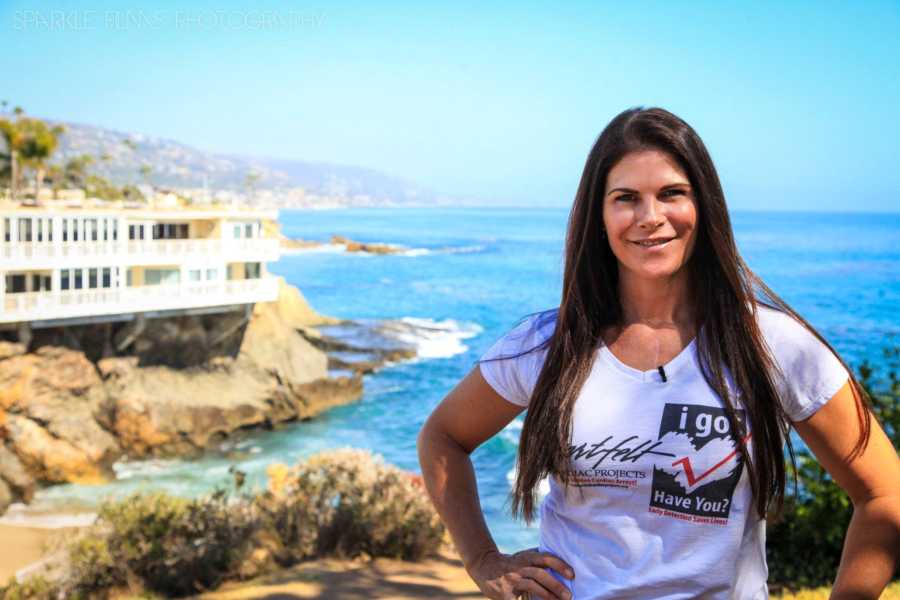 This story was submitted to Love What Matters by Holly Morrell, Founder/Executive Director of Heartfelt. You can learn more about her journey on Facebook and Instagram. Do you have a similar experience? We'd like to hear your important journey. Submit your own story here. Be sure to subscribe to our free email newsletter for our best stories, and YouTube for our best videos.
Read more powerful stories like this:
'I felt them again last night.' I was suddenly a single dad to 4 boys. This wasn't supposed to happen.': Man loses wife to Cardiac Sarcoidosis, vows to 'tell her story'
'I was desperate. I called him. He told me I over-iced it and hung up. But he was the best, right? Then I felt a lump. I was home alone when I got the call, I will never forget.'
Provide strength and empowerment for others. SHARE this story on Facebook with your friends and family.