"This time last year, I was a blubbery mess. Behind closed doors, I was looking at my newborn daughter, absolutely petrified. Full of regret. I used to look at her and I would think to myself, 'How did I think I could do this?'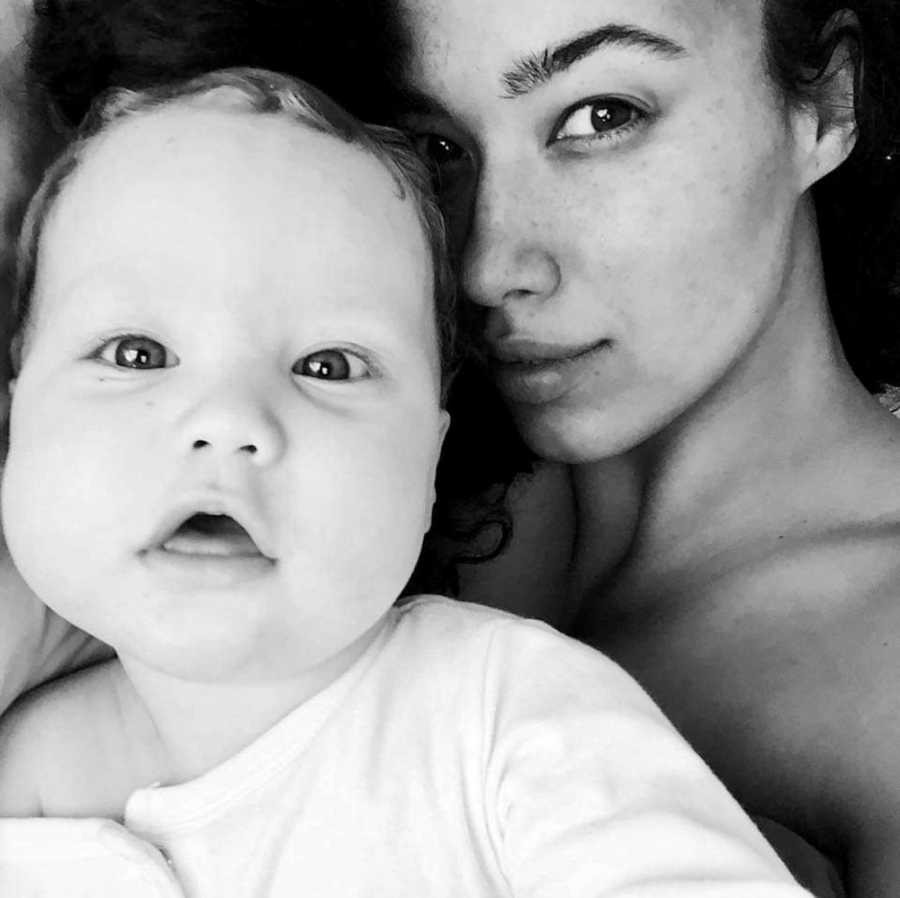 She seemed so fragile. To me, she was as fragile as a porcelain doll. I feared her fragility so much that I had a hard time clothing her. I was sure I'd break her neck. Or somehow hurt her in the process. Any time I changed her diaper, she would just scream and scream. Because she never cried otherwise, the sound of her cry really shocked me. 
I shared my fears with a handful of people. No one understood why I was so afraid. Or why her crying made me feel so anxious.
Breastfeeding was going horribly. My milk was coming in so slowly which gave me a milk fever. The post-labor contractions were so painful, I literally lost my breath every time I felt one. I kept looking at all of the formula I had been given and I was so very close to not breastfeeding at all.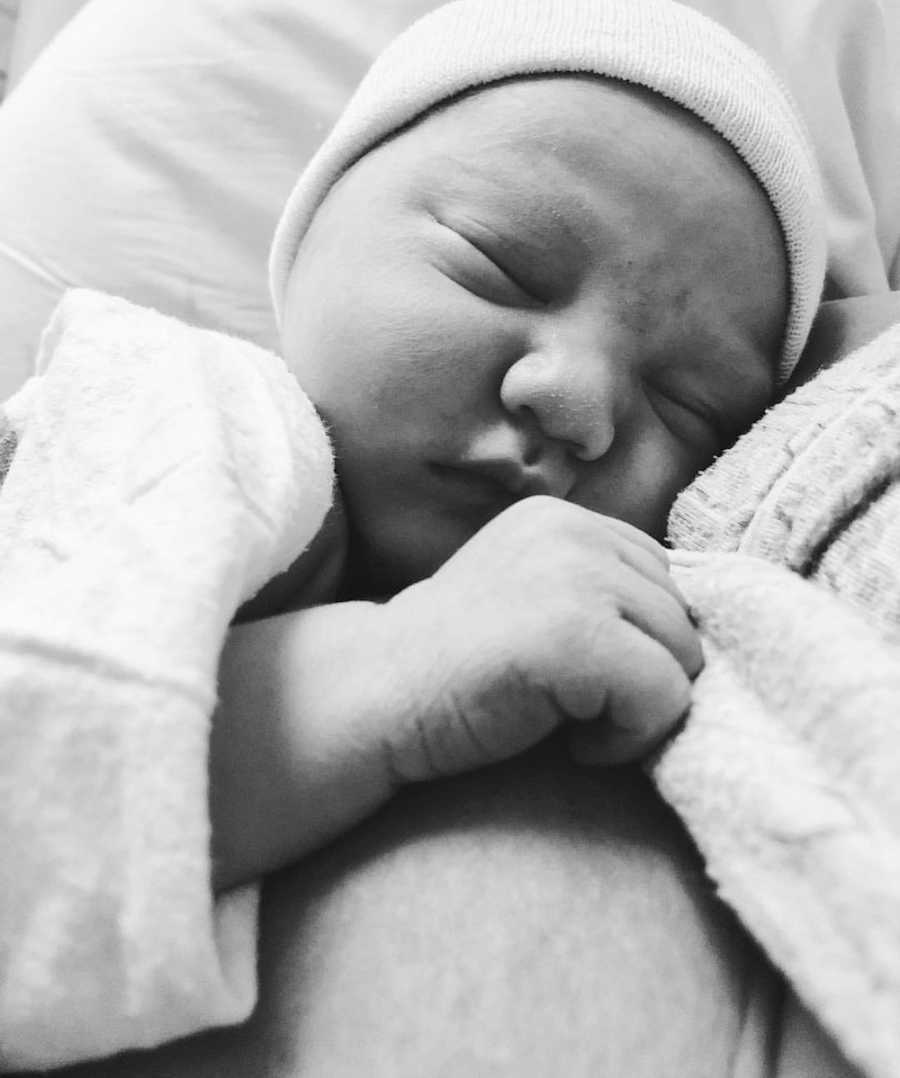 I was not showering. No one was there to hold the baby for me. I had been placed in a small, windowless hospital room that was 80 degrees. I was rotating between sweating because I was warm to shivering from having cold sweats. The medicines from labor were messing with me. The hormone drop was vicious. Then, Lo was diagnosed with jaundice and she and I were moved to the NICU because that's the only part of the hospital that had room for us. I was placed right next door to a baby who only cried. I tried to focus on the positive – my baby was born full term and healthy and she only cried during diaper changes. But those positive thoughts often didn't outweigh the negative ones. 
I tried to keep it together but whenever a nurse or doctor left my room, I burst out crying. There was so much paperwork to fill out. And the medicine and lack of sleep had made me so tired. I was overwhelmed and alone.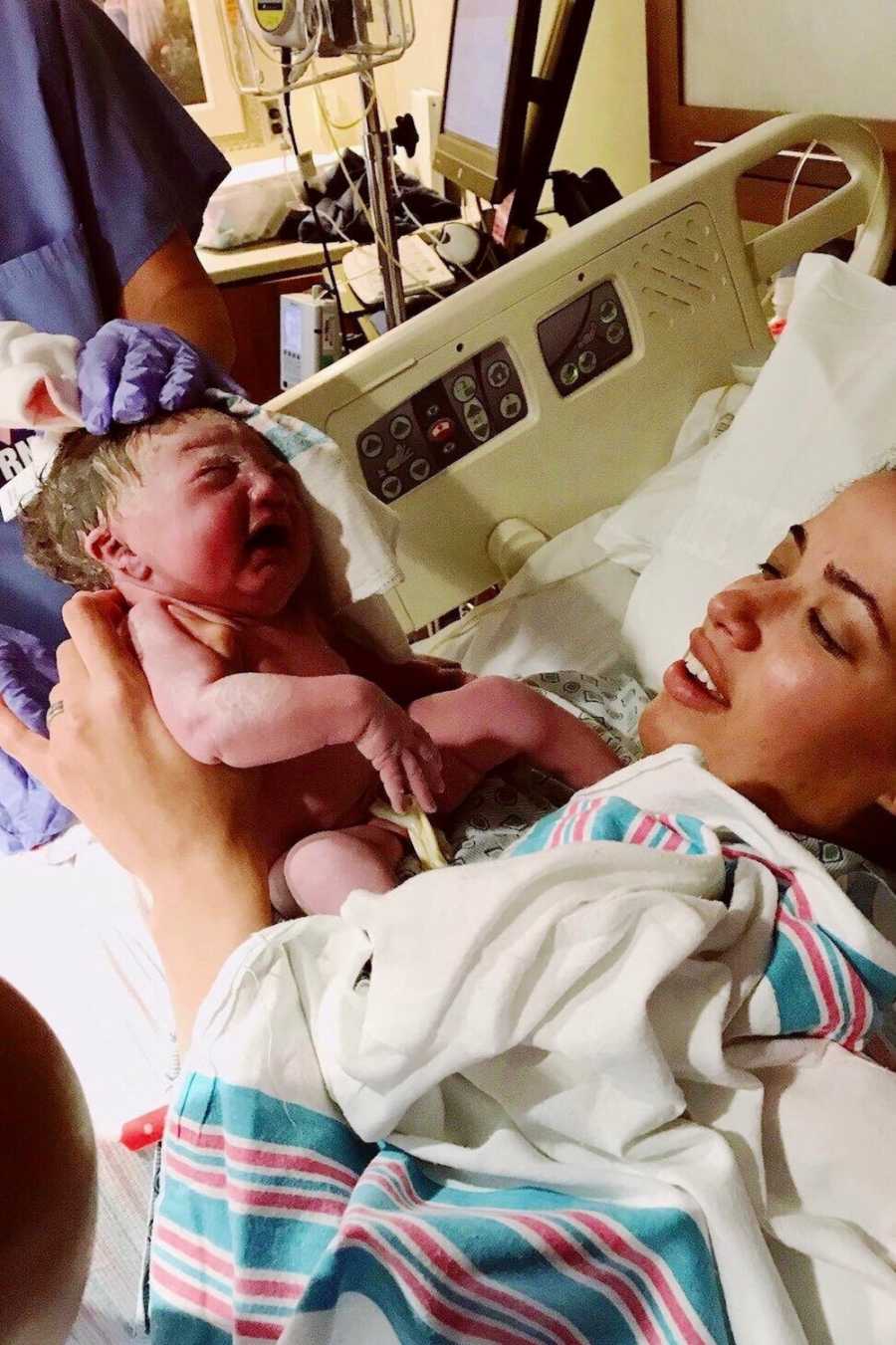 I was such a great actress though. If you had seen me then, you would not have known how afraid I was or how much pain I felt, both emotionally, spiritually, physically and mentally. I kept telling myself that this was postpartum life. That once my hormones leveled out, it wouldn't be so bad. I was partially correct.
But the fear continued. I was utterly and desperately alone during this time. I now understand that my fear had less to do with me and less to do with her than it did my circumstances. 
Well, earlier today, I walked up and down two flights of stairs with both Lois and my niece on my hip. We did laundry. I clothed, bathed and fed them. Then I put them both in their car seats and we drove to our destination.
I laughed and smiled.
I wish the mother and woman that I was last year could see me now. And I wish she could see how indelicate my baby is. And how strong she is. How determined she is. How HAPPY she is. It's a direct reflection of my doing ALL of the things I didn't think I'd ever know how to do. It's a direct reflection of how I protected her.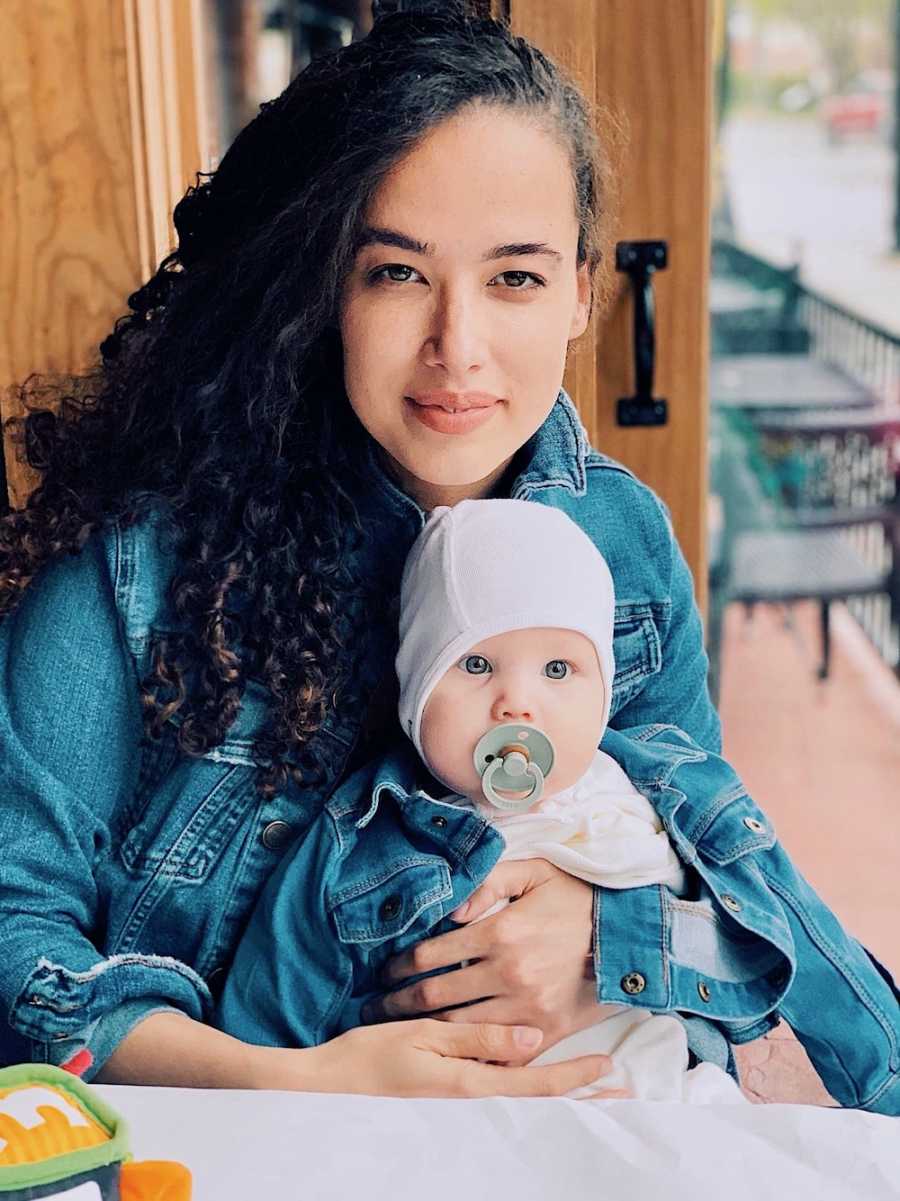 I'm proud and grateful to be in this place. I will never forget the early days though. I relive them almost daily. I will never forget how painful they were. How lonely I was. How mean, vicious and cold those days felt. How hard I had to work to become a mother. How I had to trust the love that I had for my child to guide me in my decision making.
My wish is that no mother struggles like this, but I know that some mothers like me will and I hope this offers encouragement you are not alone! And a year from now, you will smile and laugh like I did. You will do this."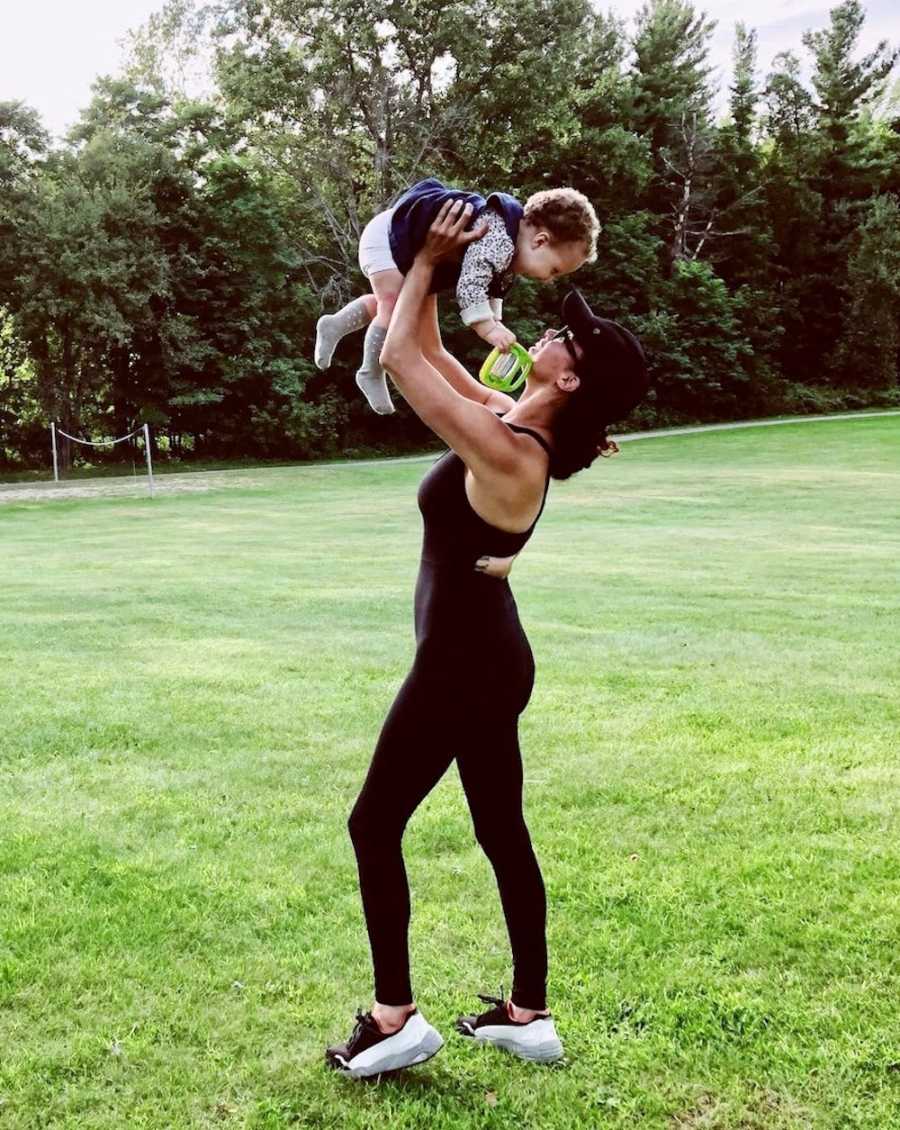 This story was submitted to Love What Matters by Kaitlyn Jorgensen, 29, of Buffalo, New York. You can follow her journey on Instagram here. Submit your own story here and be sure to subscribe to our free email newsletter for our best stories. 
Read more stories like this:
'When can I see the baby?' New moms hear over and over, before she's even left the hospital.': Mom reminds us to 'nurture the mother' post-delivery
'That's the most disgusting thing I've ever seen.' Sharing twin bump photos was my first shock. Then the babies actually arrived.': Mom embraces postpartum belly after twins, encourages us to 'love ourselves' no matter our size or shape
Do you know someone who could benefit from this? SHARE this story on Facebook with family and friends.