"Chivalry isn't dead and little Joey is walking proof. Every year I get the honor to photograph the annual calendar for the Down Syndrome Association and this year, 'Mr. December' suggested that his girlfriend, Ellie, be included in his photoshoot. Brace yourself for the cutest photos you've probably ever seen. As a photographer, I bear witness to many kinds of love. But in my 28 years of life, I am unsure I have ever seen a love this pure.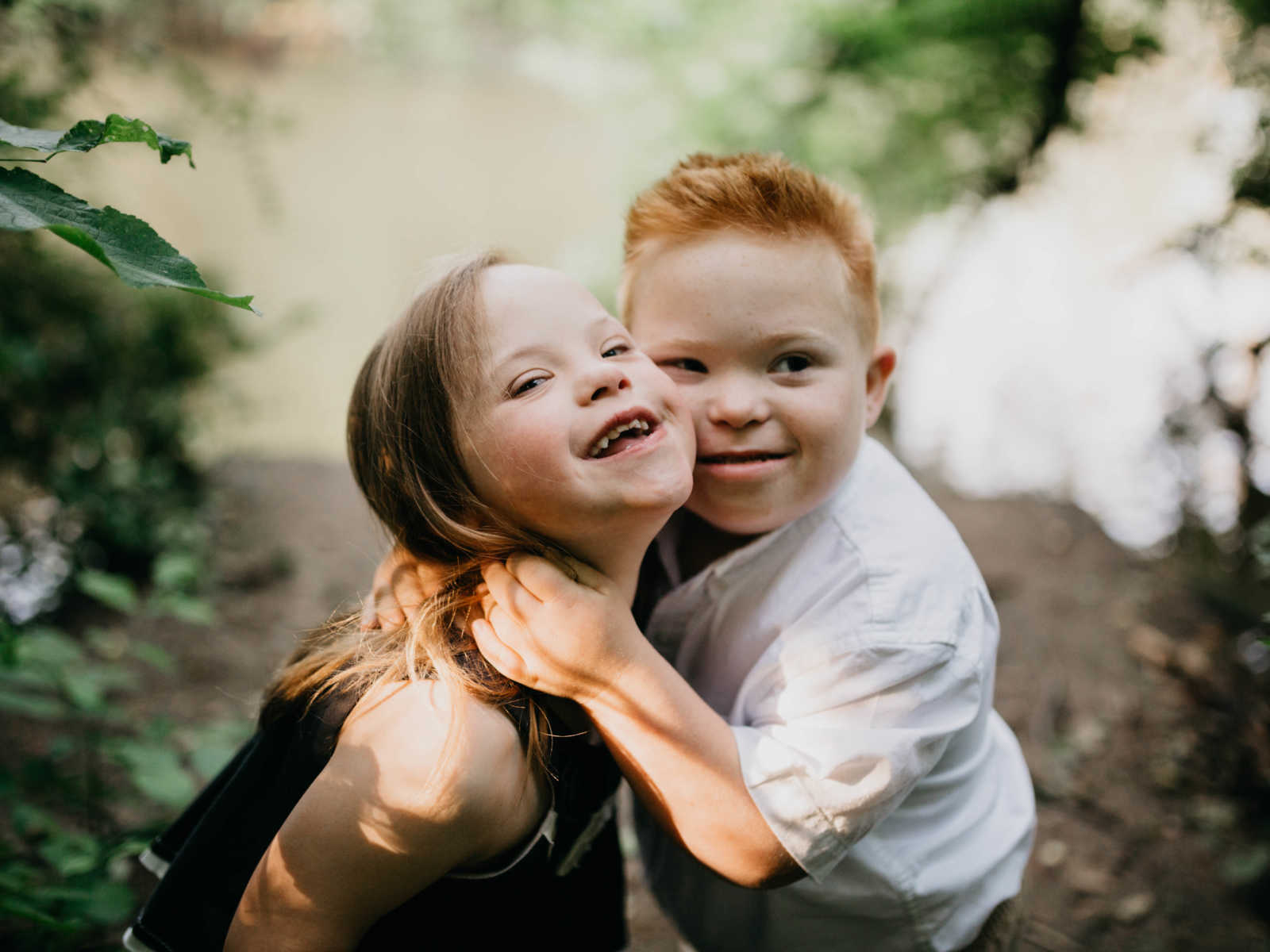 As I photographed them together, I was truly in awe. When Ellie was fearful to walk near the water, Joey quickly assured her it was OK and offered his hand to lead her. When Joey was hesitant to smile, Ellie was tickling and chasing him to cheer him up. As I watched them interact I just thought to myself, 'Wow. They already have it all figured out.'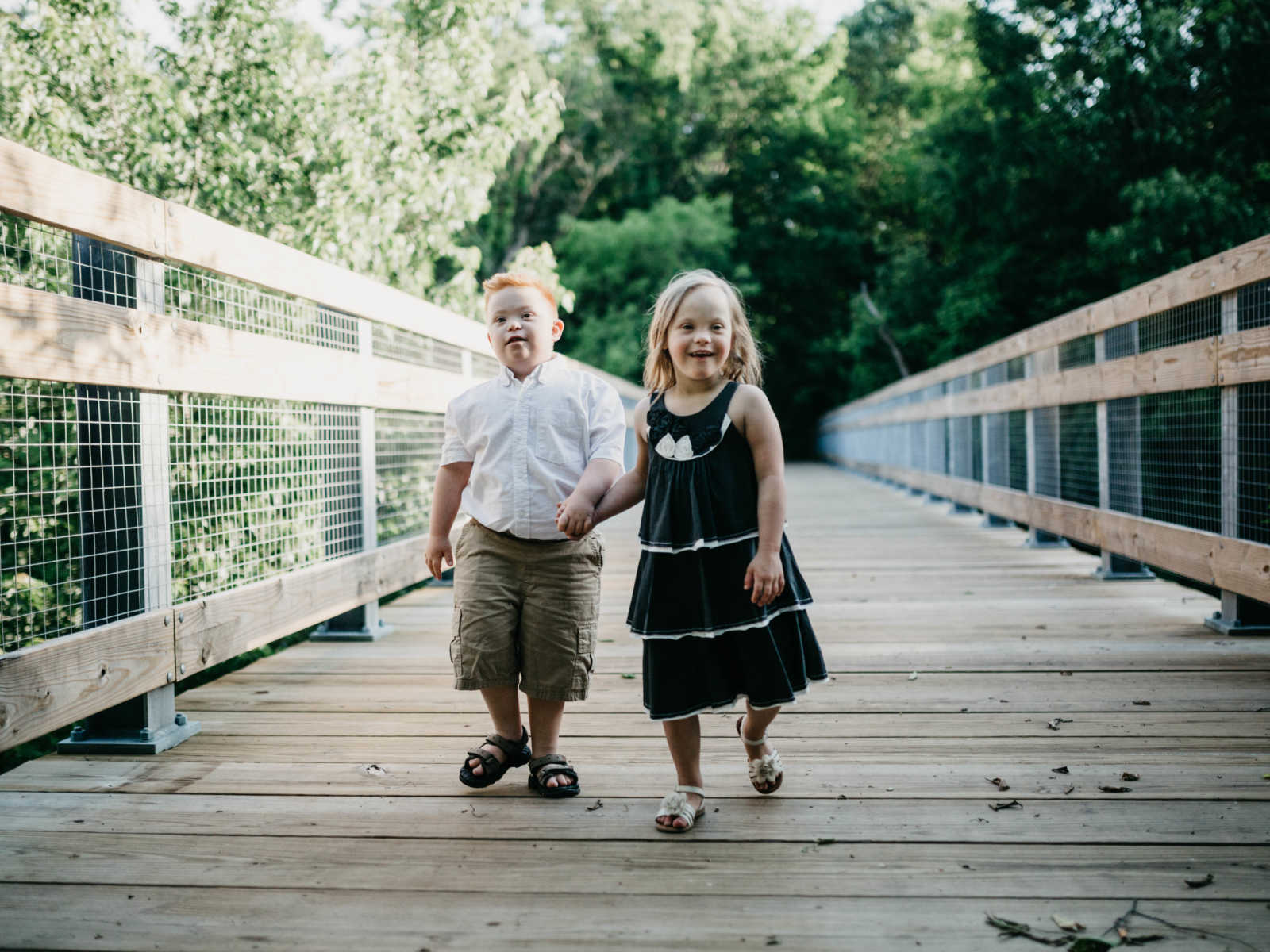 They are everything as children that I could ever hope to be as an adult. In that short hour, they encouraged me to be a better version of myself, to choose to see the good and to love a little more selflessly. If only we all saw the world as purely as Ellie and Joey do, what a beautiful world it would be."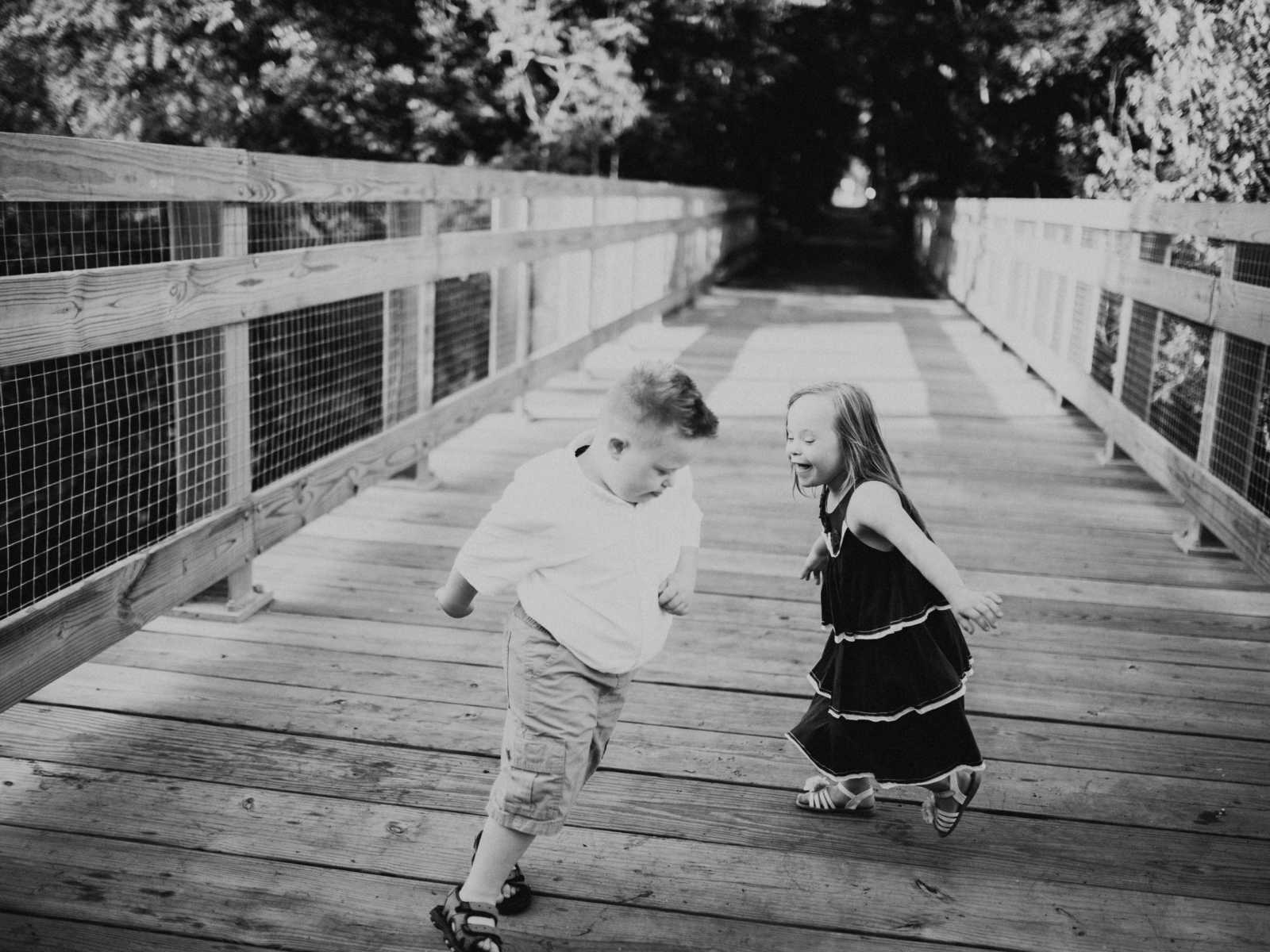 Joey's mom, Holly, told Love What Matters her son and his beloved girlfriend, Ellie, were born in the same small town, only 6 months apart.
"Both Joey and Ellie were born with Down syndrome. Neither families were aware of the diagnosis ahead of time. Before they were born, the two families had not been too familiar with each other. When Ellie was born 6 months after Joey, mutual friends let us know how important it was that we contact each other. From our first get together to today, Joey and Ellie have a bond, as well as their families. We get each other's struggles and triumphs. We consider each other family.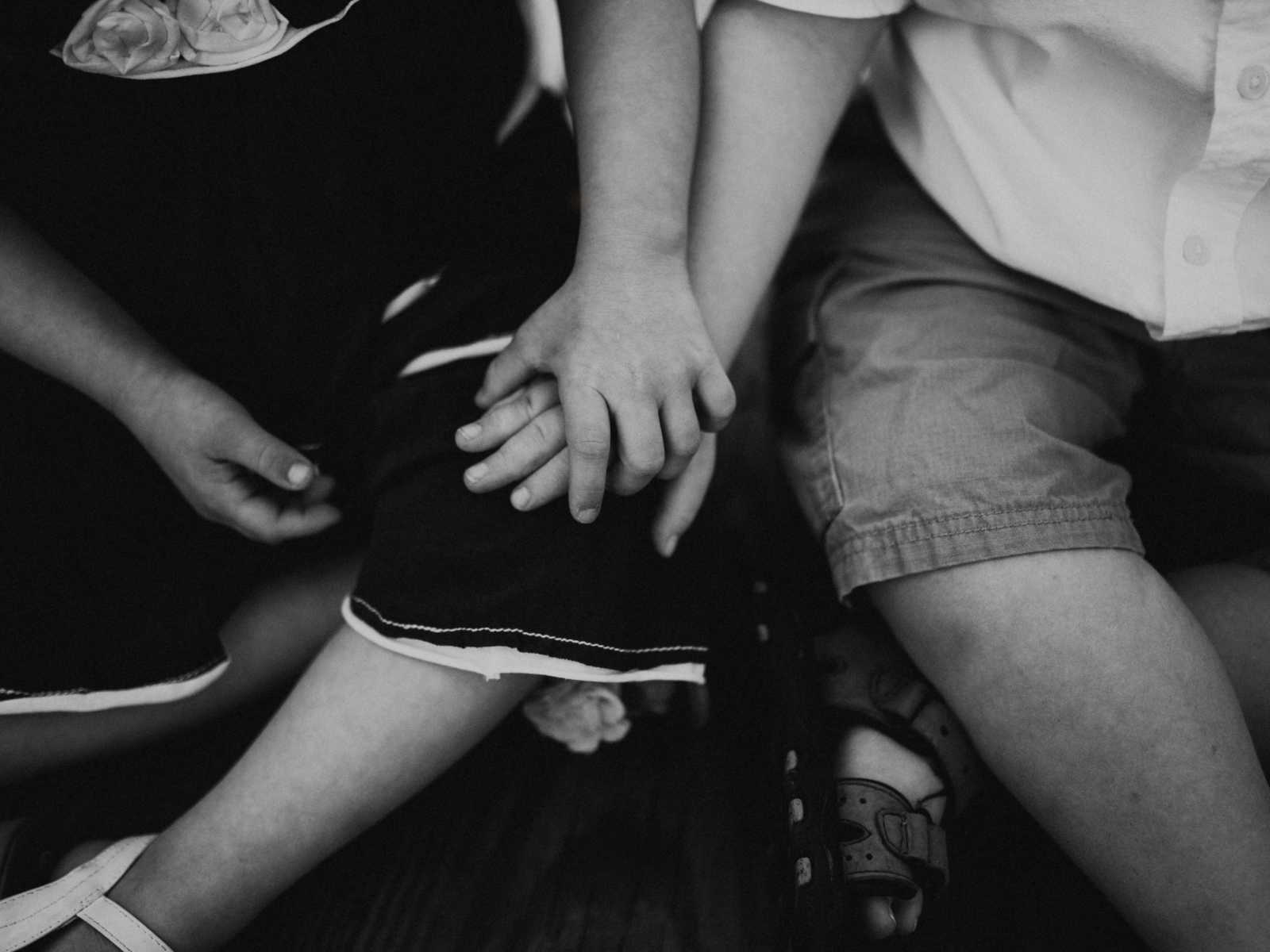 For Joey and Ellie, they love unconditionally. They truly show their families, each other and everyone else, that love matters most.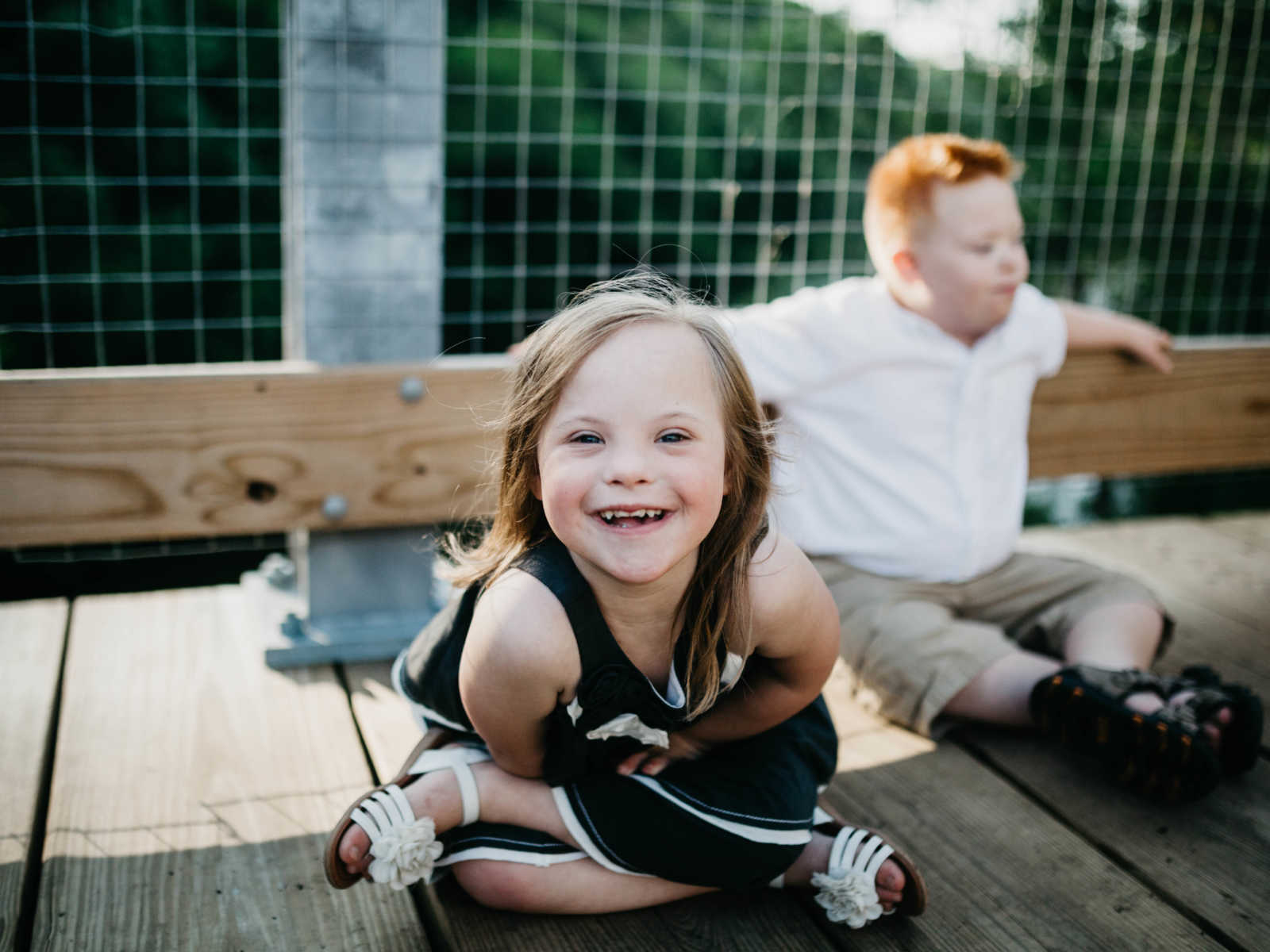 Their struggles are real, and we know there is a constant need to educate the world around us about kindness and respect for those that are different. Joey has three older sisters, and Ellie has two older sisters. Their sisters are already educating their friends and classmates about Down syndrome and how Joey and Ellie are just like them. In exchange, Joey and Ellie have taught their siblings about compassion, kindness and accepting all kinds of differently-abled people. A lesson that is not always easy to teach children.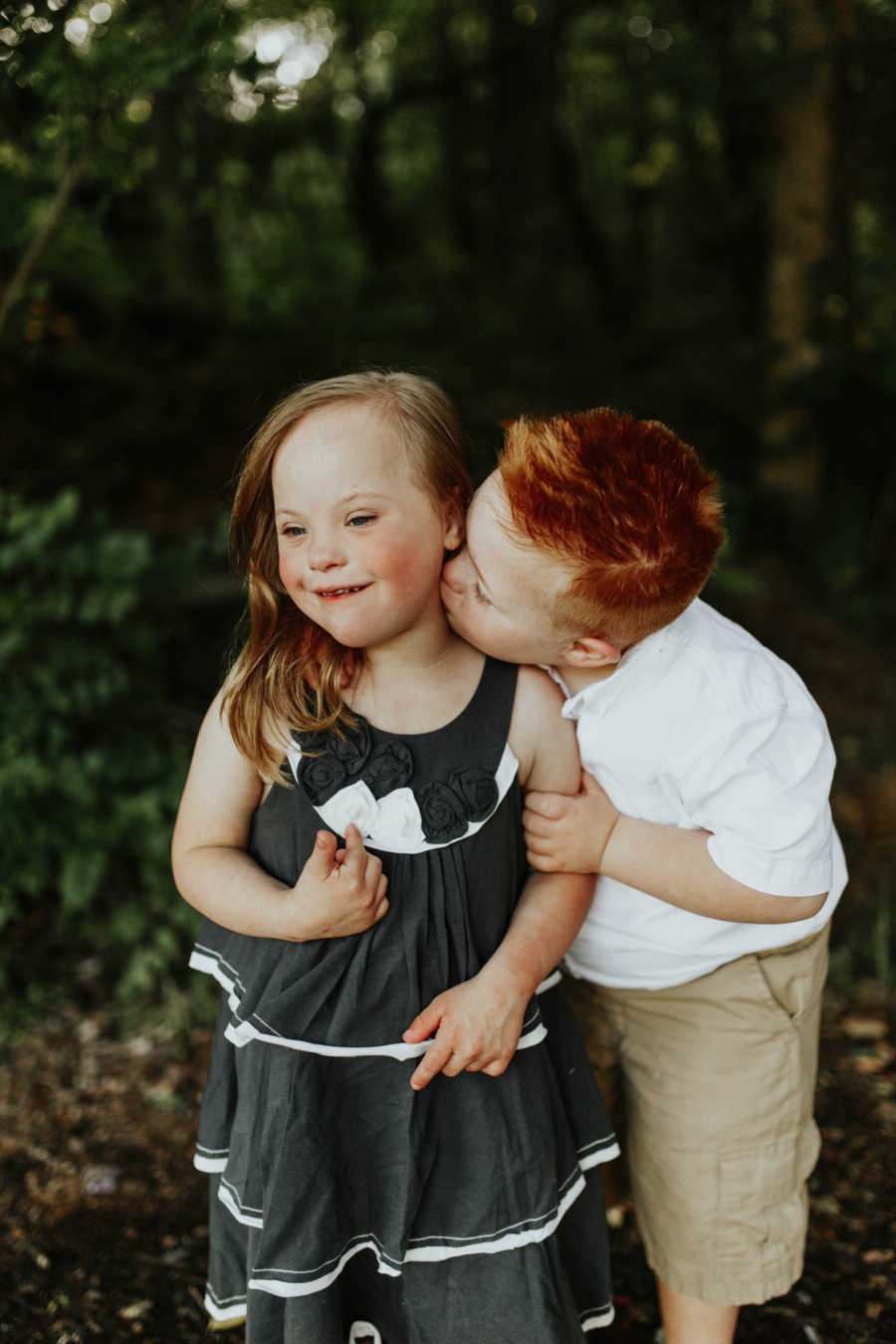 I am not sure when it happened, but Joey began calling Ellie his girlfriend. He will tell us on a weekly basis that he is going to marry Ellie. We think this could work out nicely for all of us!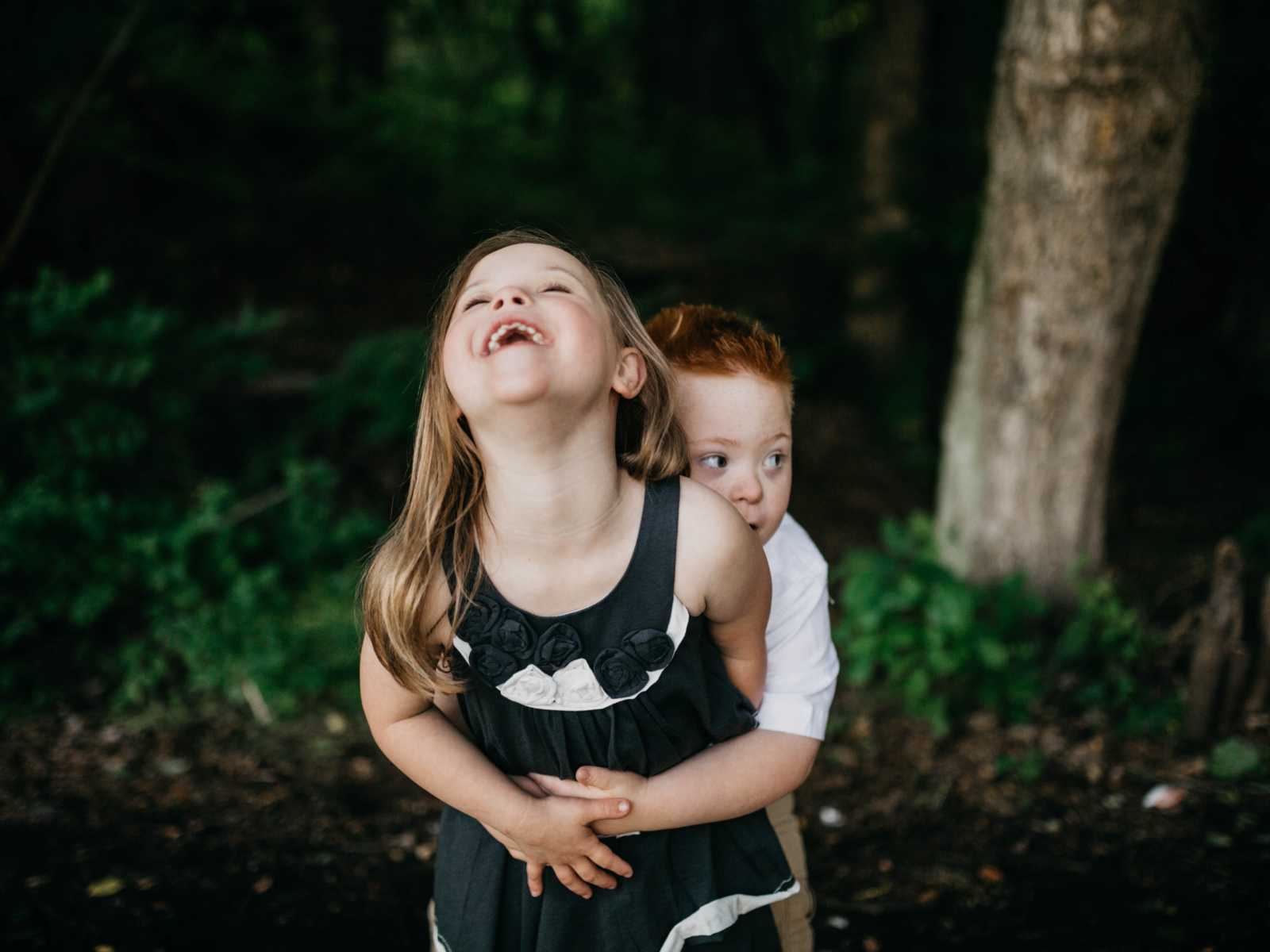 When they see each other outside of school, they immediately hold hands, hug and just look into each other's eyes. It is as if they know something we do not.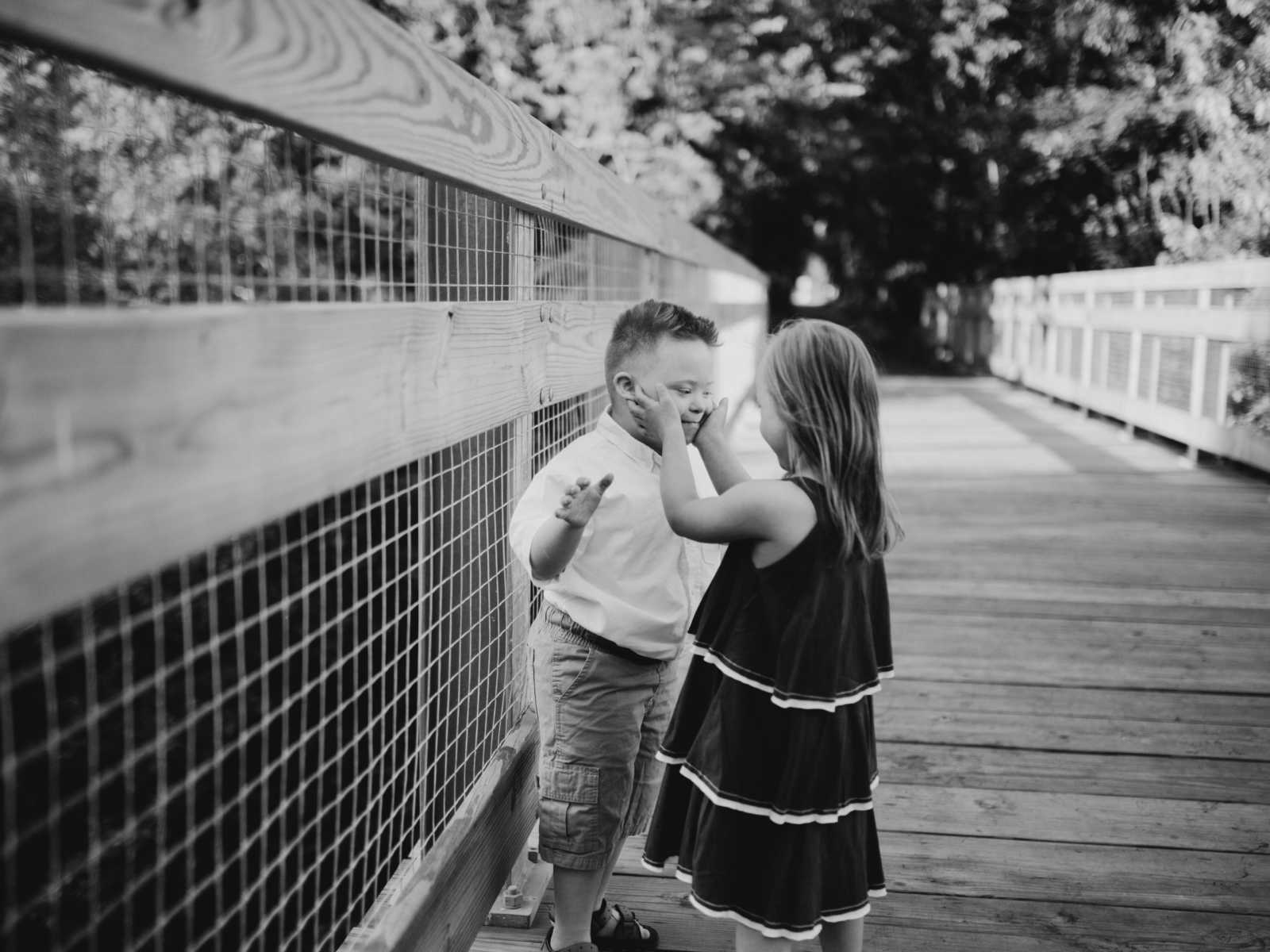 Joey is very protective of Ellie. He helps her get into her chair at our kitchen table, makes sure she has a snack when visiting, and always makes sure I have greeted her with a hug! Love is a beautiful thing, and watching them love and see the best in each other is simply easy for them. They are specially-abled, as we would say. They have no apprehension to show their feelings for each other.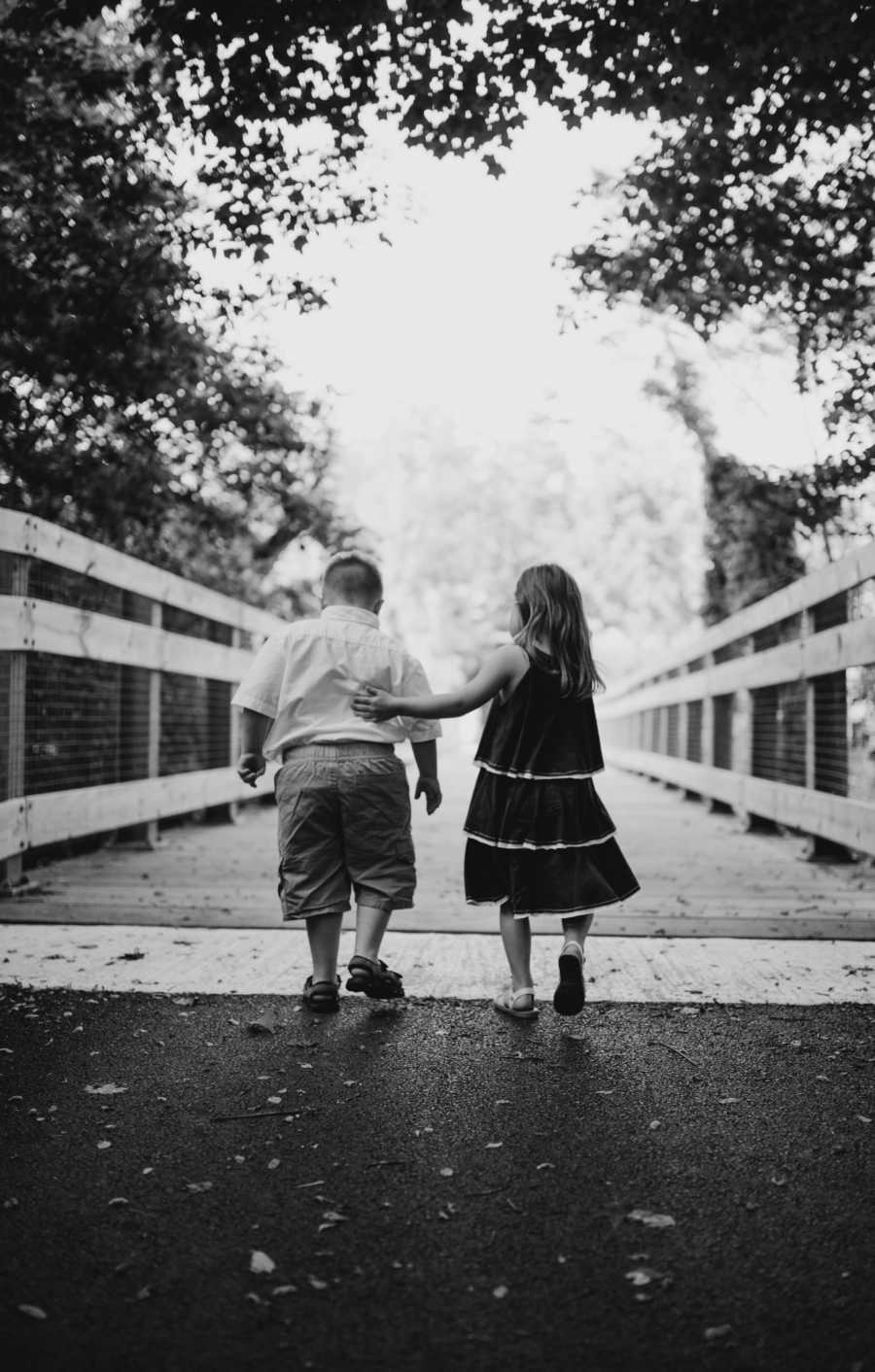 When Joey asks me why he cannot marry his sisters, I tell him, 'Because you have to marry your best friend.' He always responds, 'Oh I am going to marry Ellie then!' She is his number one gal."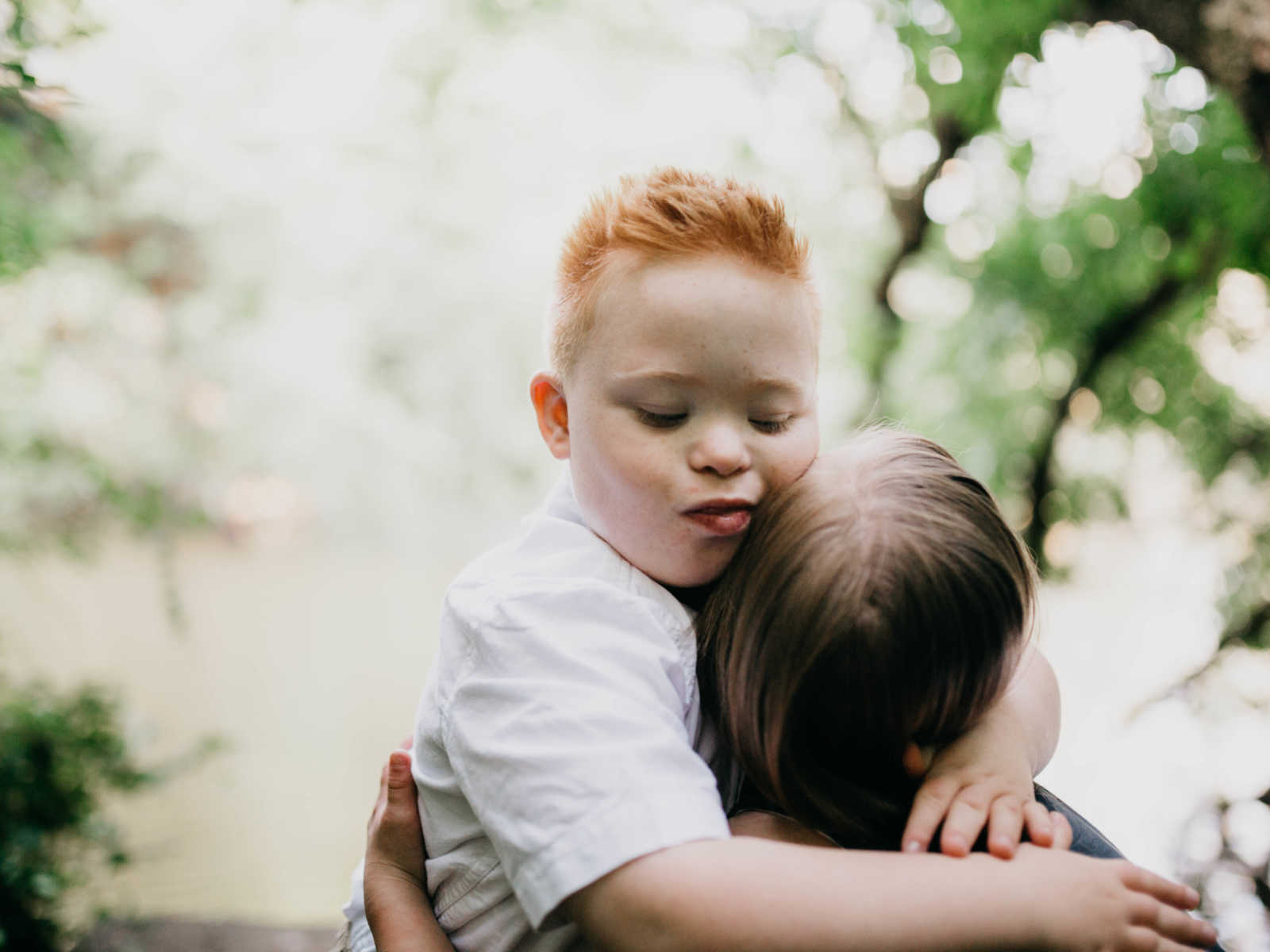 Erika Franta of Erika Brooke Photography shoots photos for the Down Syndrome Association Calendar. In honor of World Down Syndrome Day today, March 21, she shared with Love What Matters one of the most precious moments to come out of the calendar.
This story was submitted to Love What Matters by Erika Franta of Erika Brooke Photography in Columbus, Ohio, and Joey's mom, Holly. Submit your own story here, and subscribe to our best stories in our free newsletter here.
Read more stories about Down Syndrome here:
'The genetic counselor acted as if it was a terrible, awful condition. The specialist suggested termination. 'We will have this baby, no matter what.': Mom urges 'Down Syndrome is something to be celebrated'
'It won't happen right away, but at some point, your perspective will do a 180.' Our nurse was spot on.': Mom shares journey accepting daughter's Down Syndrome diagnosis
'It's a boy!' The doctor placed our sweet baby on my chest, tears of joy falling. But instantly, I knew.': Mom vows 'I'm going to celebrate' son with Down syndrome
'Hi, this is your OB calling. I have your genetic results.' Tears flowing, I realized my 'pregnancy hormones' were actually a premonition.': Mom to son with Down syndrome vows to spend rest of life 'shouting his worth'
Help celebrate National Down Syndrome Day. SHARE this beautiful story on Facebook.