"This is my father and I at my wedding. A few hours after this picture was taken, my dad blew my mind. As you can see, I have a fair amount of rather obvious tattoos. My dad has not always been a huge fan of them. He always asked, 'Why would a person want to do that?' My dad is a straight-laced guy. No tattoos or piercings, so my tattoos definitely weren't his favorite thing about me. He liked to give me a hard time about my ink.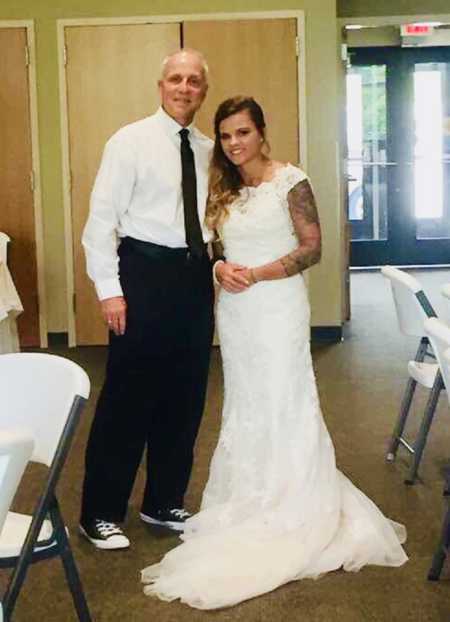 While I was young, my father and I were very close. I had four sisters so getting one on one time with my parents wasn't easy, but my dad always made sure we had a daddy-daughter day once a year. These were my favorite days.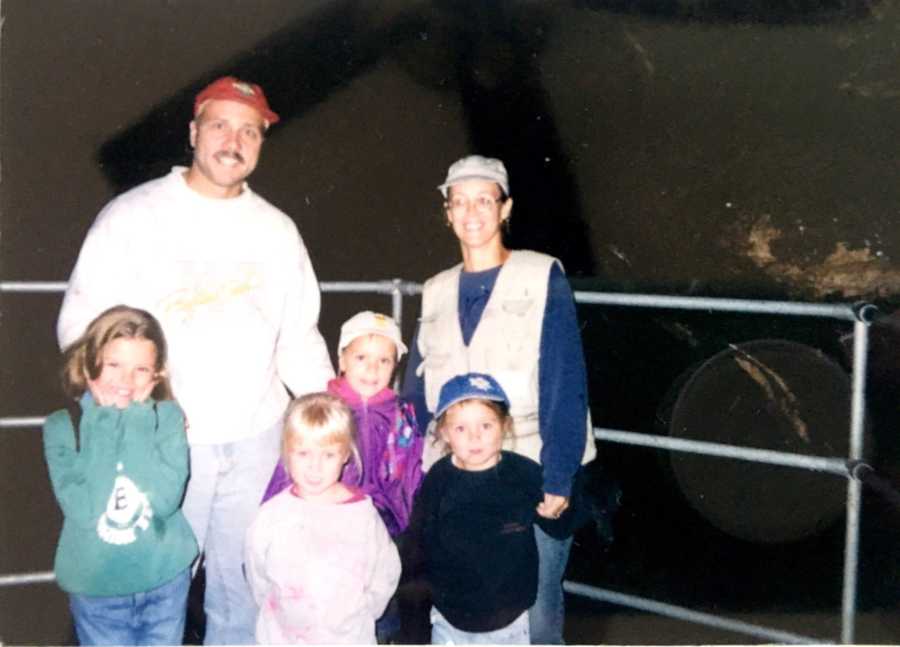 Later, in my teenage years, my dad and I didn't get along like did when I was little. I was a rebellious teenager and my dad was, well, being a parent. Once I graduated high school, I joined the military and went away for training and then a deployment. Our relationship grew and we spoke every few weeks while I was deployed. During deployment, I came home for leave without telling anyone but my older sister. I surprised my younger sisters and my mom at school (she works at the high school they attended) and then I went to my dad's office. I can still remember the happy, confused look on his face when he realized I was standing in front of him and wasn't half way around the world. He said, 'I guess I'm done working for the day,' and we went for lunch. My leave ended and I went back to finish my deployment.
When I got home I went to nursing school, had a child and got several large tattoos. My dad was always a source of good advice and support during these years even if he didn't agree with every choice I made. One day, my dad jokingly asked what tattoo he should get (ha, yeah right Dad). I told him to get Mushu, the tiny dragon from Mulan, our favorite Disney movie. This joke continued for a while and every now and again I would send him a picture of Mushu. Fast forward to my wedding day and the Mushu joke was all but forgotten – until it wasn't.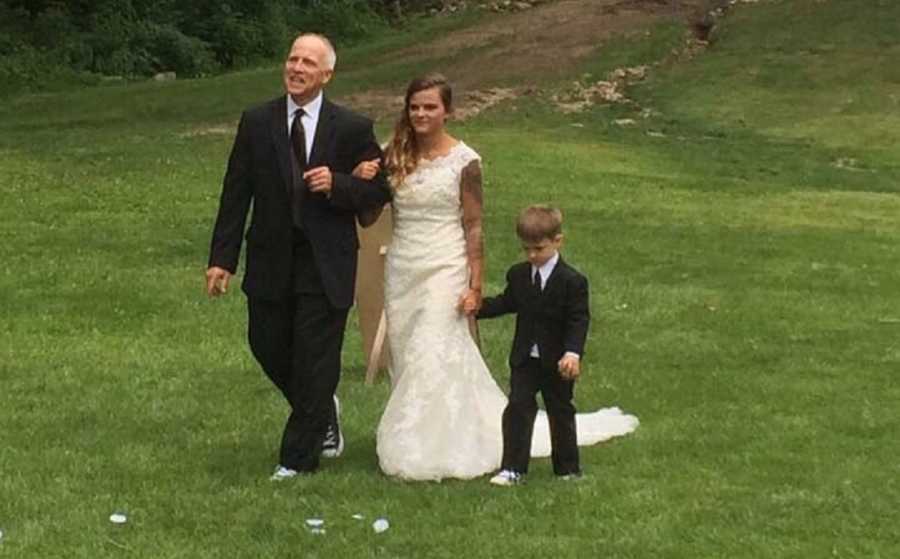 My dad gets on the microphone for his father-of-the-bride speech, and starts talking about how proud of me he is and how I've always walked my own path. He talked about my time in the military and how we always liked the movie Mulan. My dad brought up my tattoos, and then starts telling the story of our inside joke about the Mushu tattoo.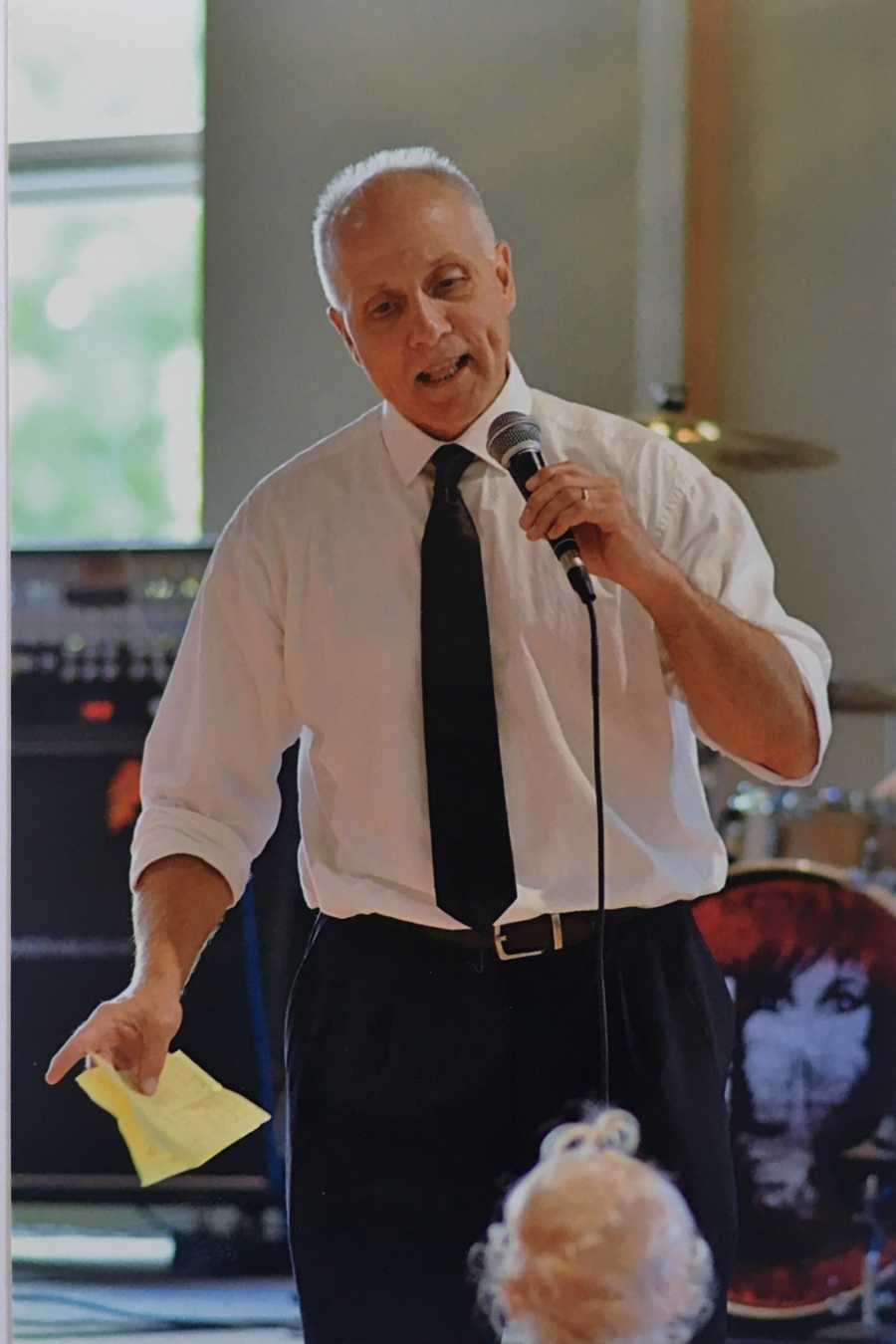 He then lifts up his shirt, revealing his brand new tattoo.
He said, 'I didn't get Mushu, but I did get this.' On his chest, right by his heart, read the words, 'The greatest gift and honor is having you for a daughter.'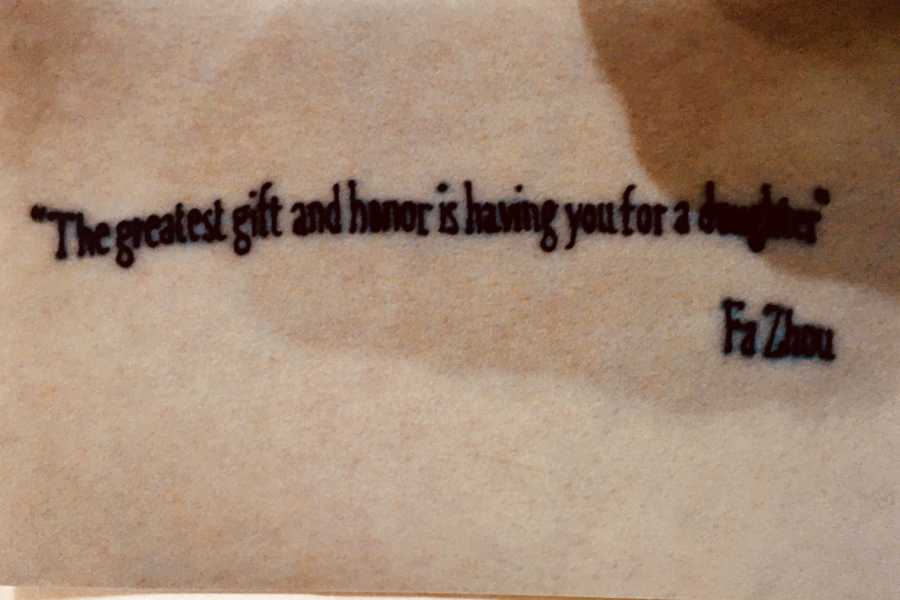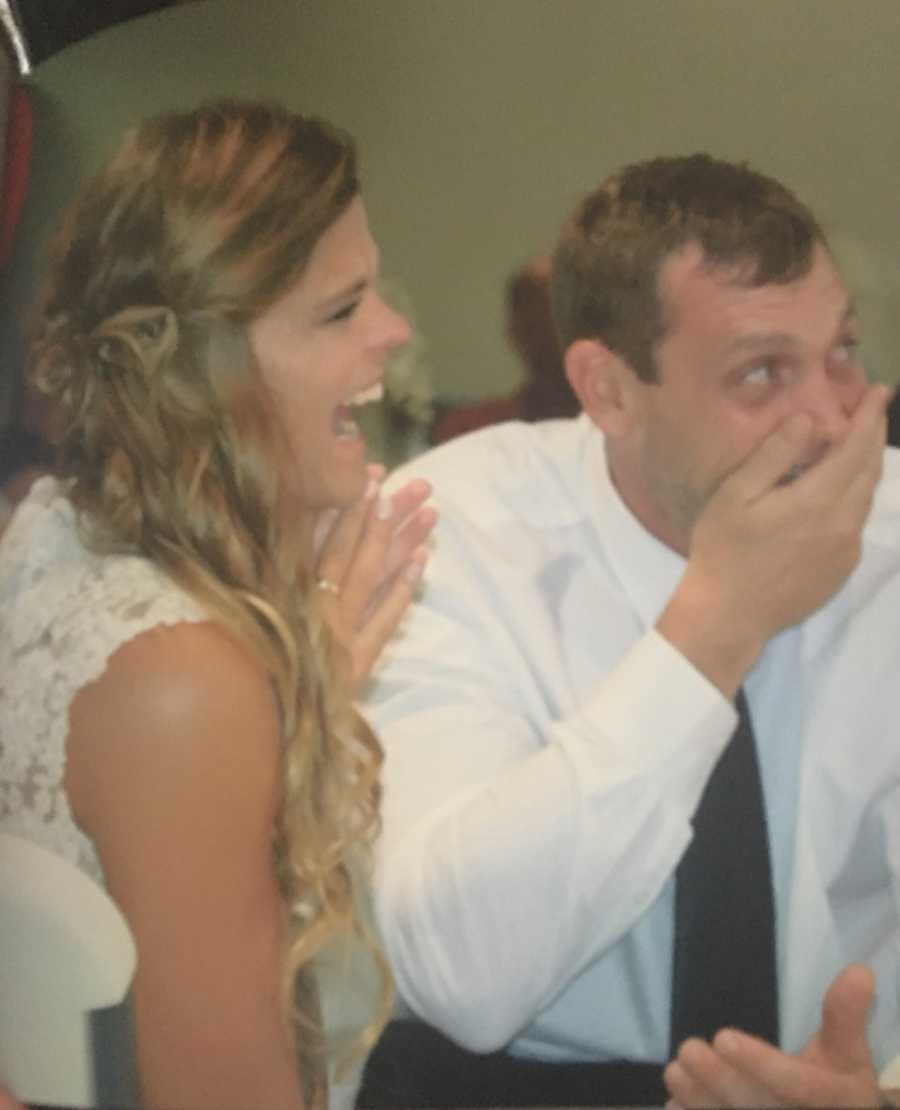 My straight-laced dad (who still doesn't like tattoos) got a tattoo just for me, and I couldn't love him more."
From podcasts to video shows, parenting resources to happy tears – join the Love What Matters community and subscribe on YouTube.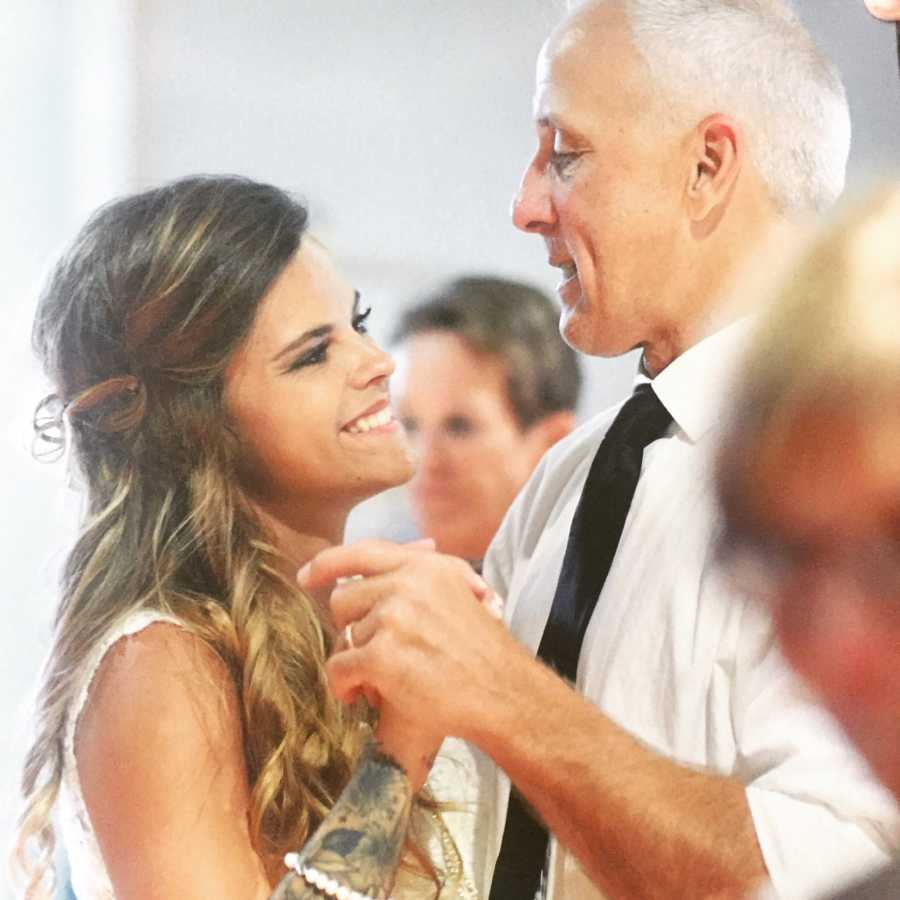 This story was submitted to Love What Matters by Kahleen Wadding of Waverly, Iowa. Do you have a unique wedding story to tell? We'd love to hear from you. Submit your story here, and subscribe to our best stories in our free newsletter here.
Read more stories like this: 
'My mother-in-law wore a wedding dress to MY wedding. I didn't think to ask what she planned to wear. It ended without anyone being shoved into the champagne fountain.'
'I had to leave, I had to be a single dad, to be a better father for my daughter.': Single dad explains his relationship was 'vulnerable, beyond repair,' despite being determined to have a 'strong co-parenting relationship'
'On our wedding day, my mom gave my husband a note. A note that was just for the two of them.'
SHARE this story on Facebook if you believe there's nothing like a daddy-daughter bond!