"Growing up, birthdays were a big deal in my house. Slumber parties. Swim parties. Family parties. Big or small didn't matter; my mom made sure if it was your birthday, it was special. I was born at 7:33 in the morning and, without fail for the past 48 years, my mom has found a way to either come into my room, or as I got older and moved out, to call me at precisely 7:33 to sing me the 'happy birthday song.' And another constant? The family birthday cake.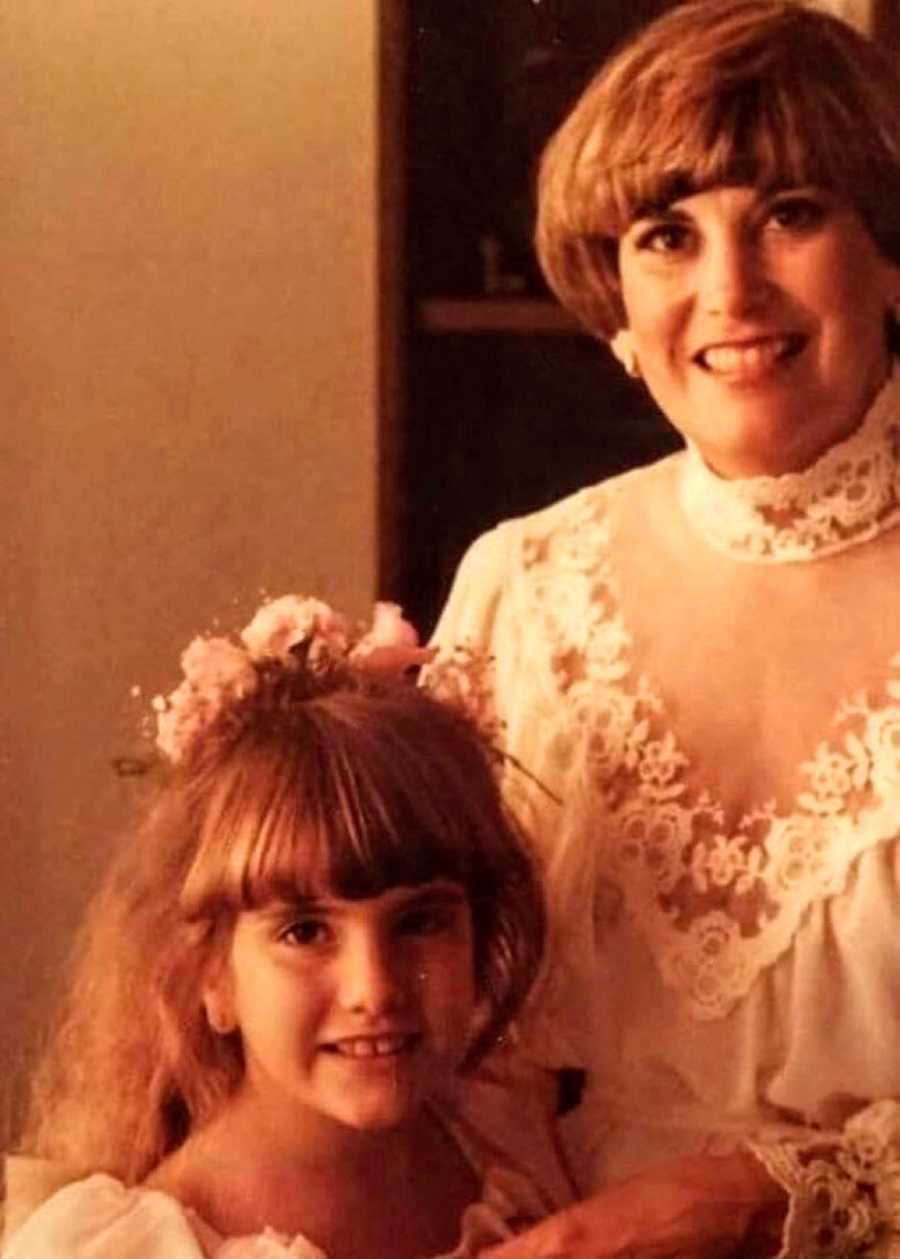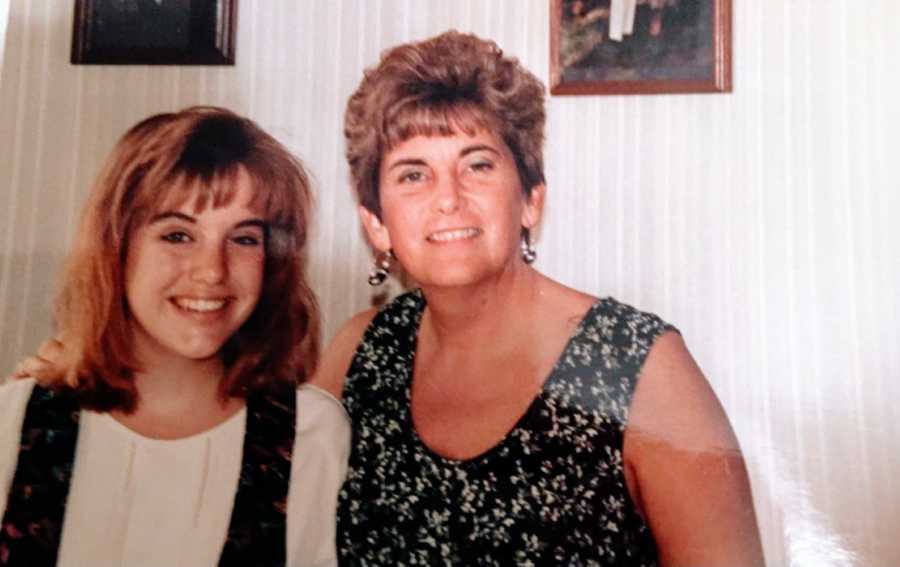 I don't know where it started. People dashed my memories by telling me it's called 'Seven Minute Frosting' because up until then, I thought it was something my mom invented, or maybe even my grandmother. Because, from the time I was little, it's the one thing I remember about my birthday. I mean, I totally remember that one time my friend Jenny TP'd my house inside and out (never thought anybody would crawl through the doggy door to throw toilet paper around, but whatever…), or the time Julie Fosselman threw a cow stuffed animal during a drama-filled teenage sleepover and screamed out, 'Don't have a cow, man!' or the time we TP'd my dad's house during a slumber party after he instilled the fear of death in us if we left the property. Wow, I guess we had nothing better to do than TP in the 80's, but you get what I'm saying. Some things never leave your memories.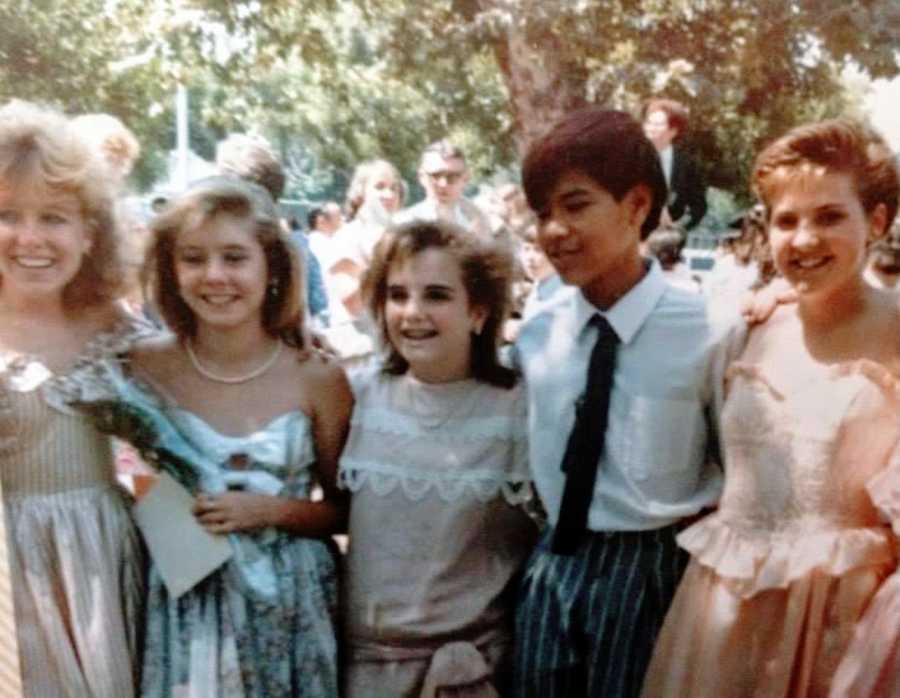 Like the cake. I remember, so very clearly, watching my mom make that frosting. So much so I was sure when it came to my own kids' birthdays, it would be a breeze. It's not. It sucks honestly. I can't tell you how many times I burned it, or the sugar wouldn't bead off the spoon or it was too runny, or too thick or just didn't taste right. Maybe I am just not a good baker, but the fact is, I could never get it right.
But, my mom did. Every year. And then last year, with COVID, my mom couldn't travel to me and I couldn't travel to her. She did call and sing, but in the back of my mind, I knew there wouldn't be the cake. After all, how was she possibly going to transport a cake with that frosting 842 miles without it going bad? I resigned myself to it. I mean, c'mon, it's just a cake, right?
I had no idea at the time that my mom's family birthday cake transcended a generation to my kids. Because, remember, I never made it right. My kids are still at the age where I am not sure if they loved their childhood or need therapy over it, so I am always incredibly touched when one of them does something super nice for me.
So, on the birthday when my mom couldn't come, my little family and I set off for a nice, quiet day. We went to breakfast. Then the Halloween store. Ran some errands. The kids got bored and went home and by the time I made it back to the house, I could just feel something was going on. Kind of like the time when I realized my house was full of TP – I just knew somebody was up to something. I cautiously walked in. I heard voices, but also the hushed sounds of 'Shhh,' 'She's coming' as I made my way up the back stairs. As I turned the corner, 'Surprise!' was yelled and there it was. The cake.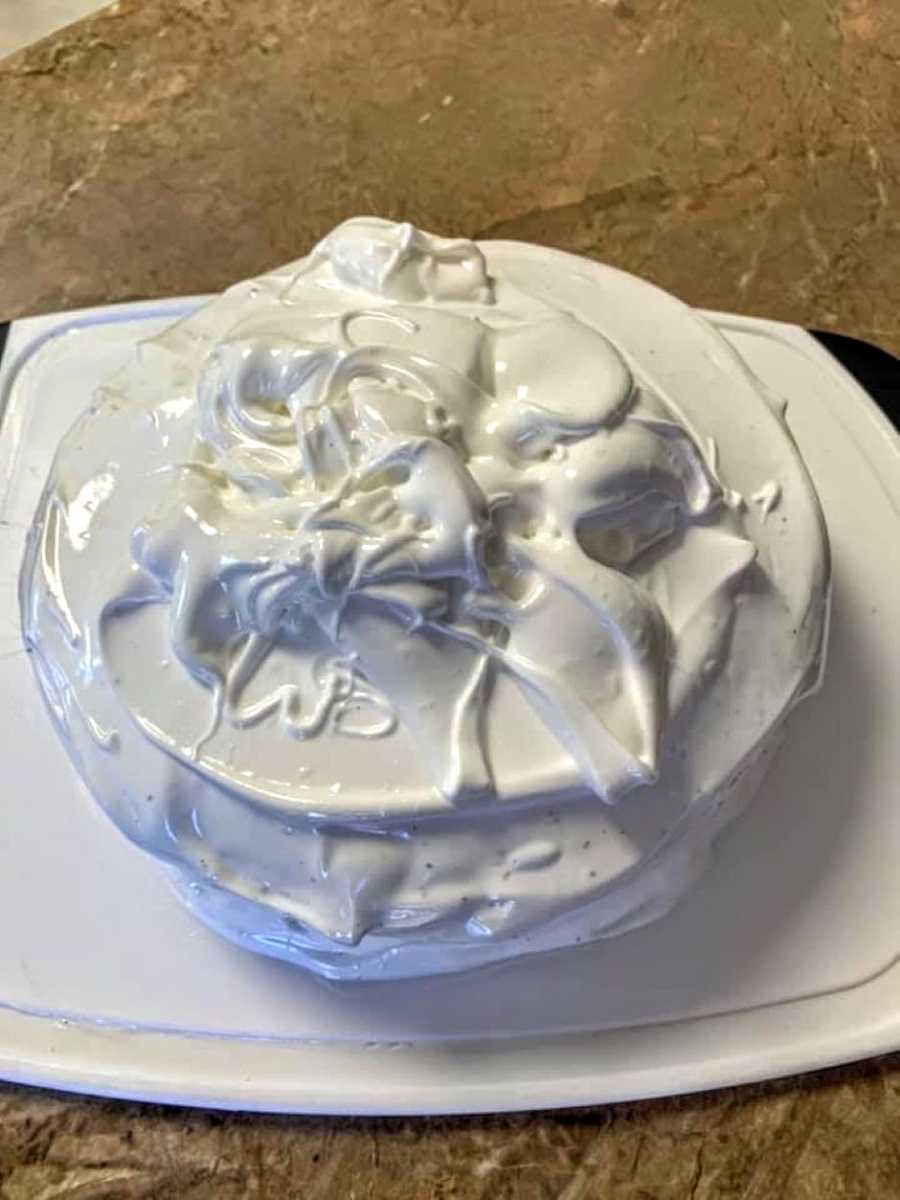 Apparently, my 23-year-old son called up his Gramma and figured out how to make that cake. And come to find out, they had not one, not two, but several frosting making practice sessions via FaceTime until finally, he mastered the frosting. And she was there too, to see it. And, in that moment, I knew I had done something right in life that somebody loved me enough to go to that kind of effort to do something for me he knew I would love.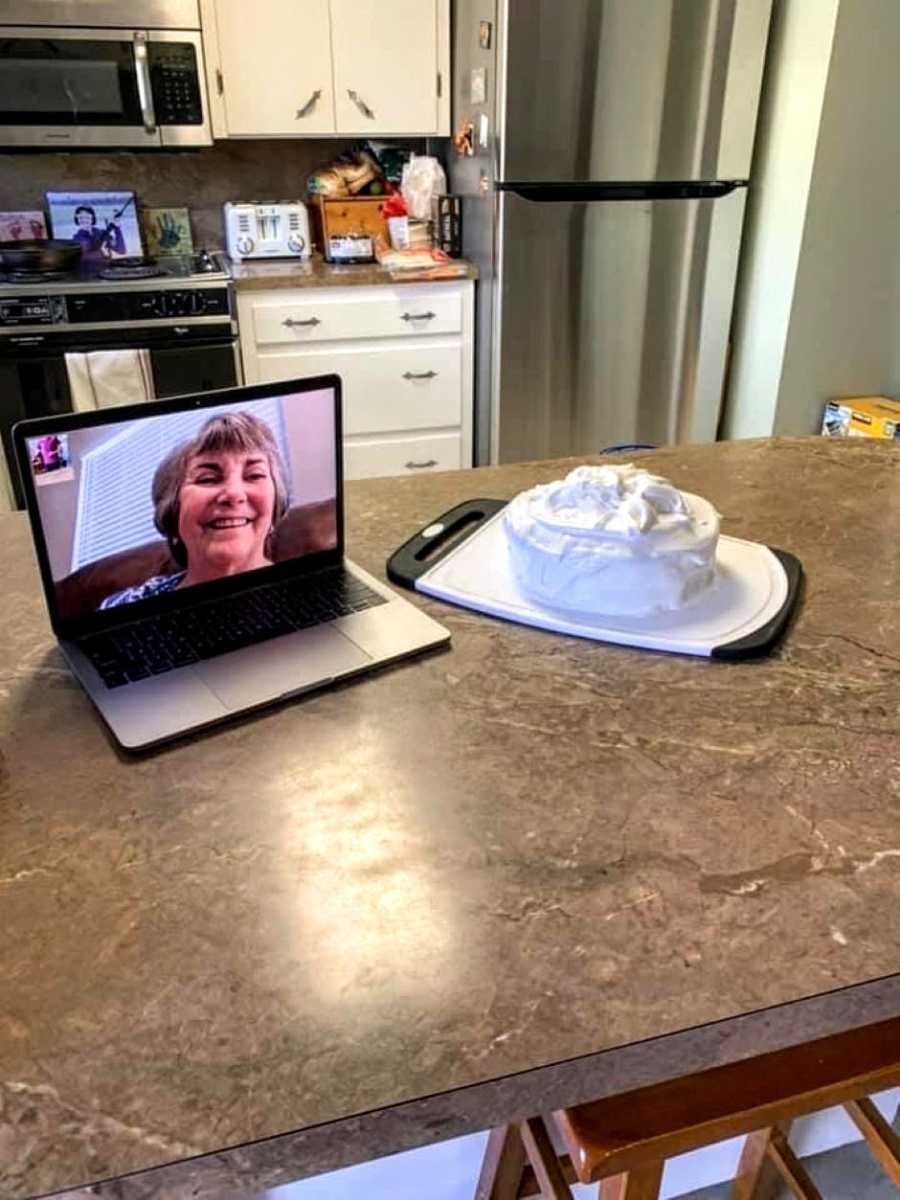 Many of you know my husband died in 2016, and since then I have been sharing my grief story. One of the things that is so hard to deal with after that kind of loss, is you lose the one person who knows everything. Every story. Every memory. Every like and dislike and what every look on your face means. You lose the keeper of your secrets. The vault of your memories. And you begin to wonder how, if at all, you will ever find those moments again.
And then your mom and your son show up and remind you on a fall day, showing you that you are still loved. You are still important in somebody's life. You are still remembered. You are still valued. You are still somebody's person.
I'm never going to forget this. And because of that, I look for those things in small ways. They don't have to be grandiose or overt or on a special day. No, I am looking for them all the time in big ways, small ways, and unassuming ways. And I am gathering them up and filling the holes in my broken heart. Because, patches hold things together. And if I can patch my heart with sweet things every day, then I know it's going to keep beating, and I am going to survive.
I hope you try that, too. Words, hugs, random acts of kindness, butterflies, rainbows, fresh rain, green grass, flowers, laughs, compliments, cake. Whatever it is, pick them up, hold them close, and put them in those empty places in your heart. Eventually, love is going to win, friends. I promise."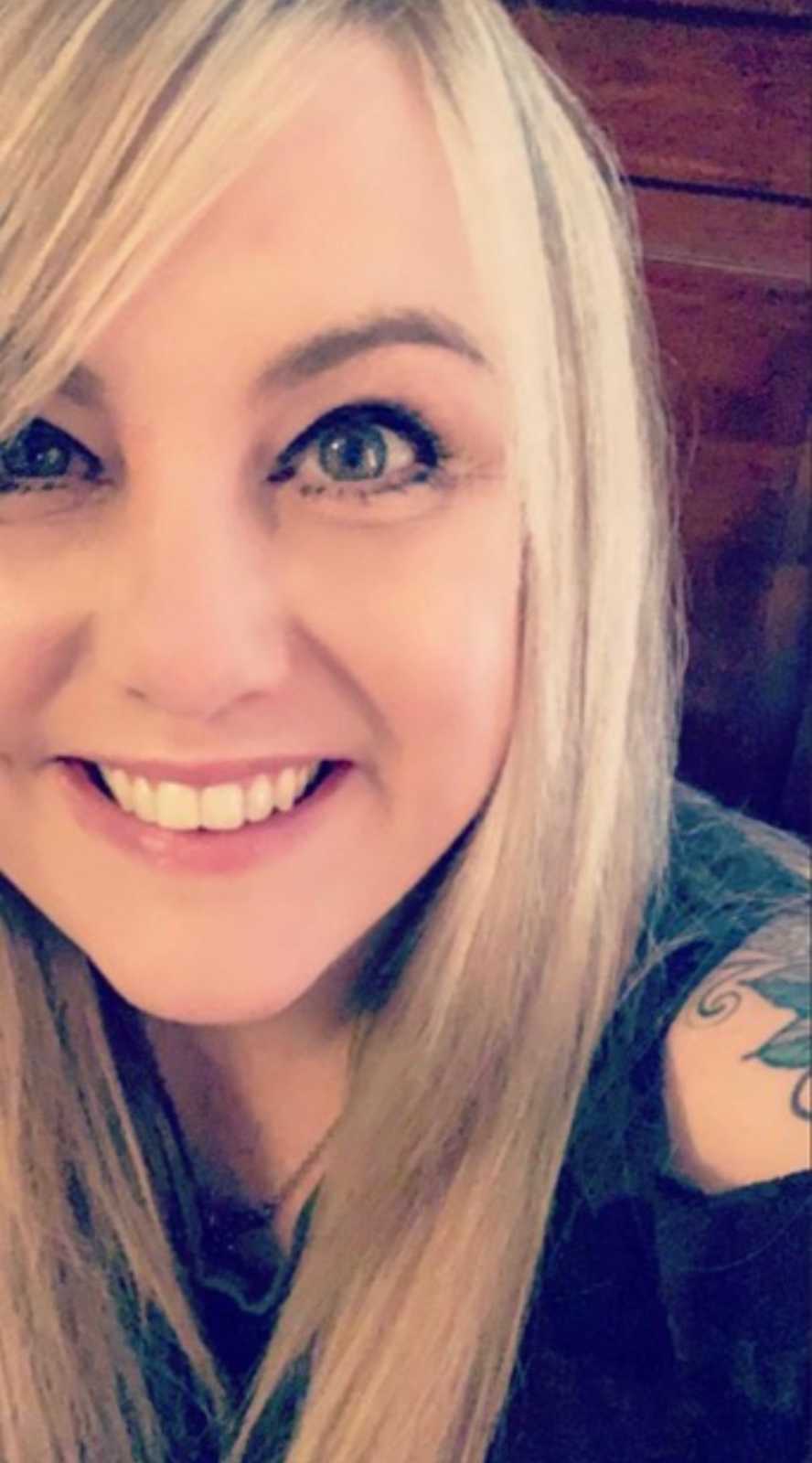 This story was submitted to Love What Matters by Diana Register of Meridian, Idaho. Her books "Grief Life" and "Grief & Glitter" are available in print and on kindle. You can find more of her books here, and her podcast here. Connect with Diana on her author Facebook page, and Instagram.
Read more stories from Diana here:
'My 15-year-old asked, 'Mom, can I get a tattoo?' I let her and no, I don't care what anybody has to say about it.': Mom says daughter 'earned' tattoo, 'She showed me what surviving looks like'
'Tonight, I was so tired I didn't want to even carry my own purse. So, he did. He carried it, just like he carries so many burdens.': 911 dispatcher says 'sometimes, all you need is someone who will carry your purse'
'An older gentleman stopped us and asked, 'Do you know how to make a cheese sandwich?' He was veteran, and he didn't know how to cook.': Woman urges 'don't forget the Marks in the world who need you to say hello'
'We might all be going through this together, but your feelings are still unique to you. Nobody gets to tell you how to feel.': Widow shares words of wisdom for those struggling through pandemic
Please SHARE this story on Facebook to encourage others to cherish every moment and love what matters most.