"My son Stalen is almost 6 years old. He was diagnosed with autism spectrum disorder when he was 21 months old. He is also non-verbal. When you are a parent to a child on the autism spectrum, you learn to celebrate everything. You also learn struggles you never knew existed. When something really big, something magical, something you have been praying and longing for happens, you learn to hold onto that moment forever. Let's face it, those rare, special moments are priceless sparkling gems. They become etched in our memory forever, because we need them to get us through those really, really tough times.
One of the most significant, most beautiful moments for me on this journey happened on May 9, 2018. It was a typical Wednesday morning. Stalen was doing his four hours of therapy at home and I was in the same room. At one point in the morning he was seated at the dining room table on a break. I approached him to check in as I usually do. I leaned in and we hugged. As our hug was ending, he said, 'Love you.' It was so clear, such beautiful words I had never heard from him before. I couldn't believe my ears!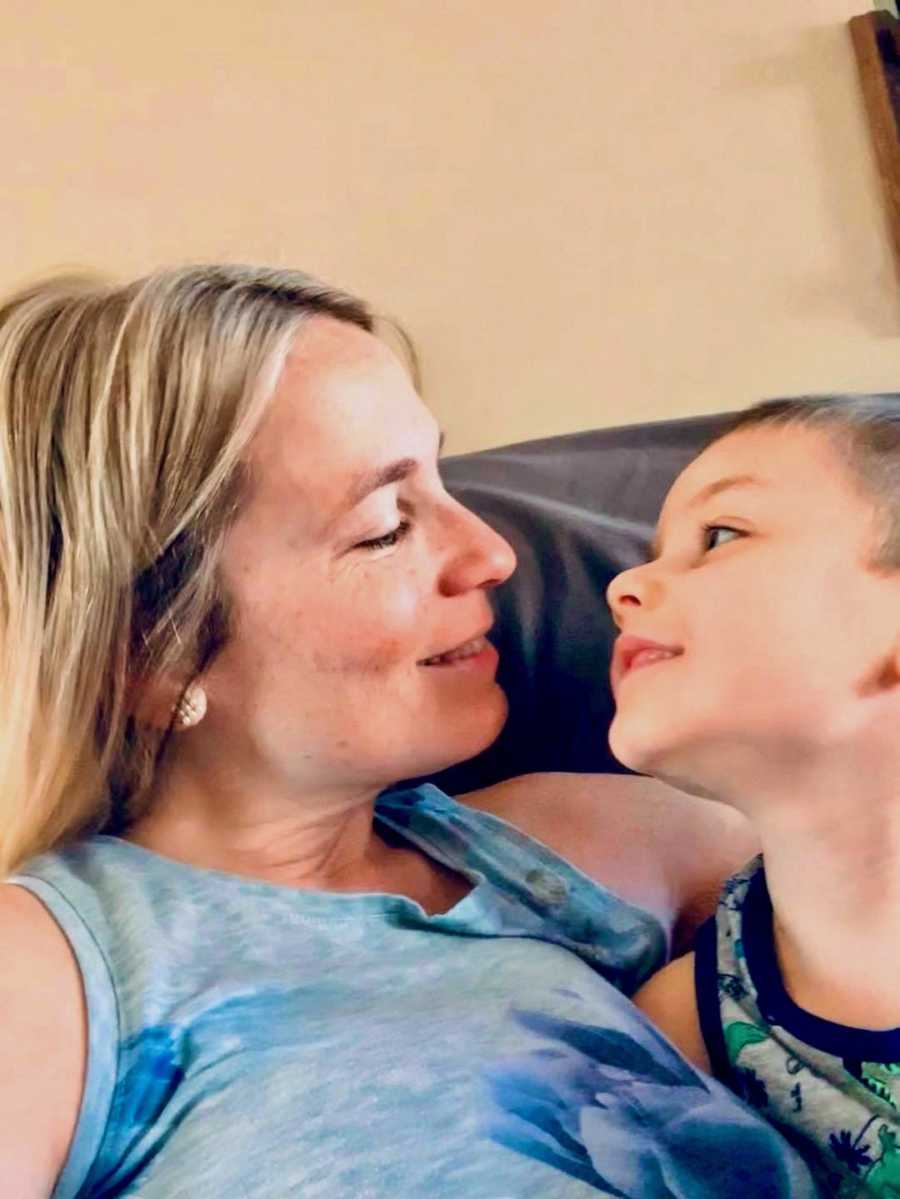 At first, I thought I was losing my mind—had I imagined the moment because I had been wishing and praying for it? But, one glance at the face of his therapist and I knew I had heard correctly. She had heard it also. In that moment, I was a mess of emotions. The tears erupted and I kissed him at least 100 times. He still sat calmly at the table like no big deal. I think I cried the entire morning. Those words from him were the culmination of so many days and hours of hard work, and so many of my birthday wishes.
I have not heard those words since that morning. I haven't heard anything even remotely close. But I know it's there and he is capable, and in the timing of those words, he understood love. It brings me to tears when I think of how hard and difficult it must have been for him to get everything coordinated within himself to propel those words out of his mouth. It was definitely fueled by love!
I'm not sure if or when I will hear those words again from my son's mouth. Even though I know he loves me because his heart speaks to mine every day, it is still one of those things I wish, dream, and pray for. When the days are long and hard. When it feels like I'm slowly sinking, my mind goes to the treasured time my son told me he loved me. After all, that's what I'm working towards every day—more moments like that.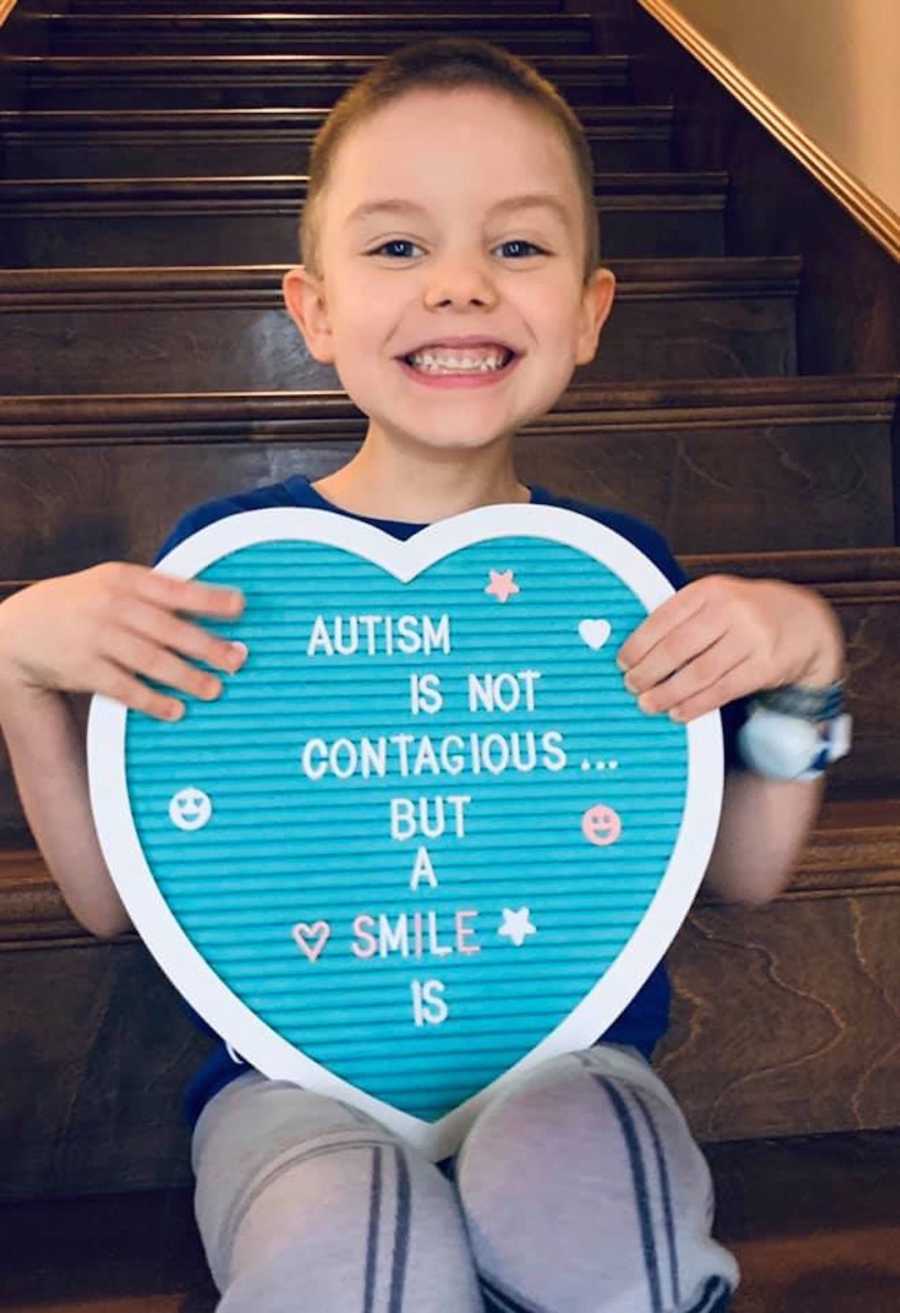 I hope everyone gets to experience a moment like this with their child. Regardless of what it took to get there…I know it will be perfect, magical, and meaningful. It may not be words, but it will be something you weren't expecting at exactly the right time. Always remember those meaningful moments you and your child worked so hard for, and revisit them during the days and hours when your heart hurts the most.
'The most treasured gifts are the meaningful moments we create with the people we love. They become priceless memories decorating our lives.' —Dodinsky."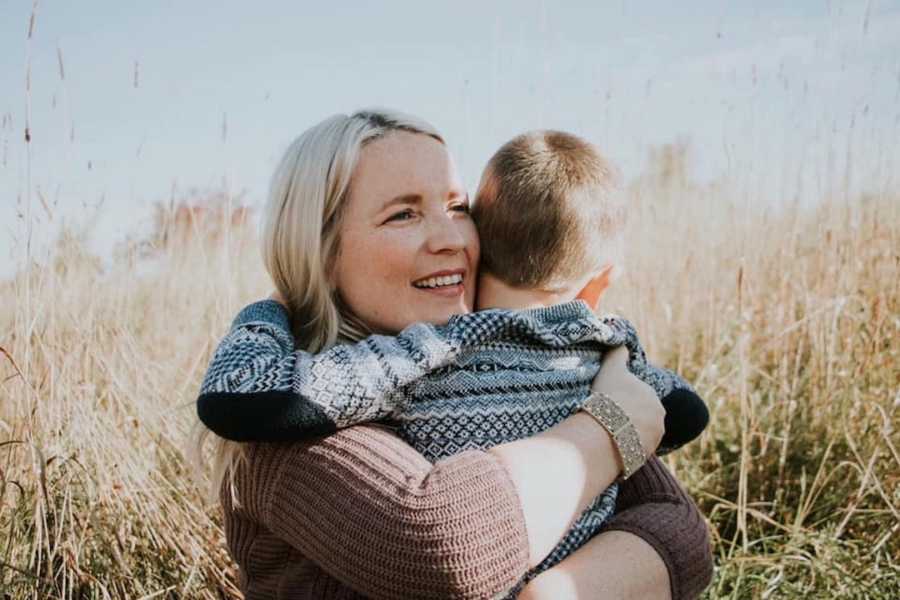 This story was submitted to Love What Matters by Chrystal Venator. Submit your own story here, and be sure to subscribe to our free email newsletter for our best stories, and YouTube for our best videos.
Read more powerful perspectives from special needs parents:
'Of course he doesn't, he's absolutely fine!' Everyone laughed it off. My little boy wasn't going to talk, EVER.': Mom to son with autism urges 'acceptance starts in the home'
'My little boy can't say 'I love you.' I get hurt a lot. My friends live unrelatable lives.': Mom of son with autism says 'thank you for helping me recognize your beauty'
'He gave up visions of Little League for IEP meetings and speech therapy. He avoids the stares, holding his teenager's hand, and his entire heart.': Woman pens appreciation letter to Autism Dads
Give other parents strength and courage who are continuing to learn about their children with autism. SHARE this story on Facebook or Twitter.