"I never thought I'd be one of 'those' people. You know, the ones who lose control of their lives and need some kind of intervention. The ones who can't get a grip on their mental health. The ones who spiral into a type of self-destruction that they may not come back from. That's not me.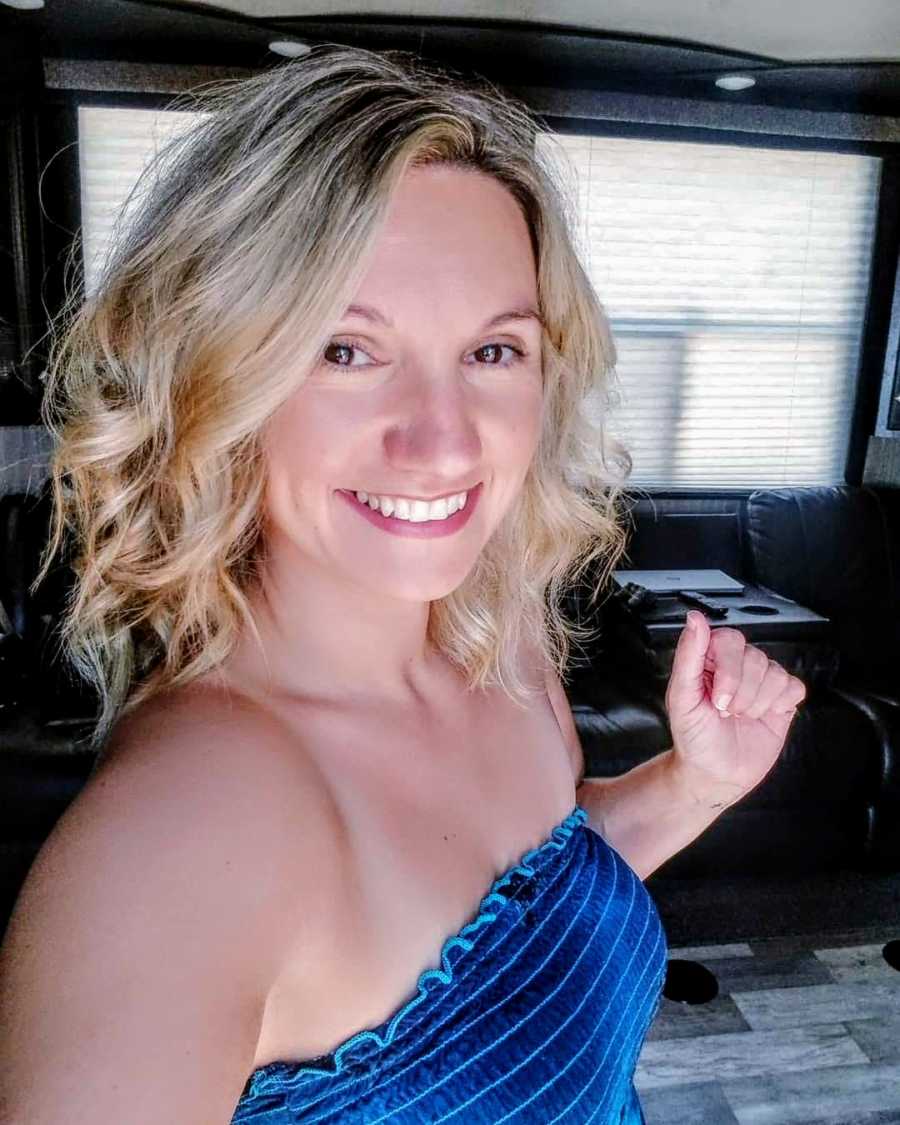 I've overcome and achieved some pretty incredible things in my life, but I guess it's not enough. No matter how much I've accomplished, I want more. I need to be more. After always feeling like I was never going to amount to anything, I had started to become the person I always wanted to be. But a few weeks ago, I learned what it was like to be one of 'those' people, and I don't think I'll ever be the same.
It's hard to pinpoint just what triggered my breakdown, but I can definitely tell you I had a few things going on. For starters, my doctor had prescribed medication that came with a low risk of psychiatric side effects. Unfortunately for me, my body saw to it that I got everything and then some. I can't be sure why this happened. Maybe it's because I already struggle with my mental health, so perhaps I was more at risk, but whatever the reason, the medication induced suicidal ideations and severe depression.
Because of the side effects, I wasn't myself. This led to a pretty serious disagreement with my partner that I'm sure I could have handled otherwise. There were the usual 'little things' and life stressors on my mind as well, so what did my brain do? Well, it ran with the whole mess and created a mental catastrophe. The things that were happening in my life would normally be distressing, but given the state of my mental health, they were devastating.
It all came to a boiling point on a Sunday evening. My partner and I kept up the arguing. The stress mounted. I felt trapped. I couldn't breathe. So, I devised a plan to end my life. A handful of pills and a remote location would do the trick. I knew exactly when and how I would carry this out. Thankfully, before I could get on with the gruesome details, I was still lucid enough to reach out for help. I told my husband what was happening and my entire mental state just fell apart! I became inconsolable, my whole body shaking, teeth chattering so hard, I thought for sure I'd break a tooth. Then came the vomiting. Dry-heaving. Hysterical sobbing. I just lost it. All of it.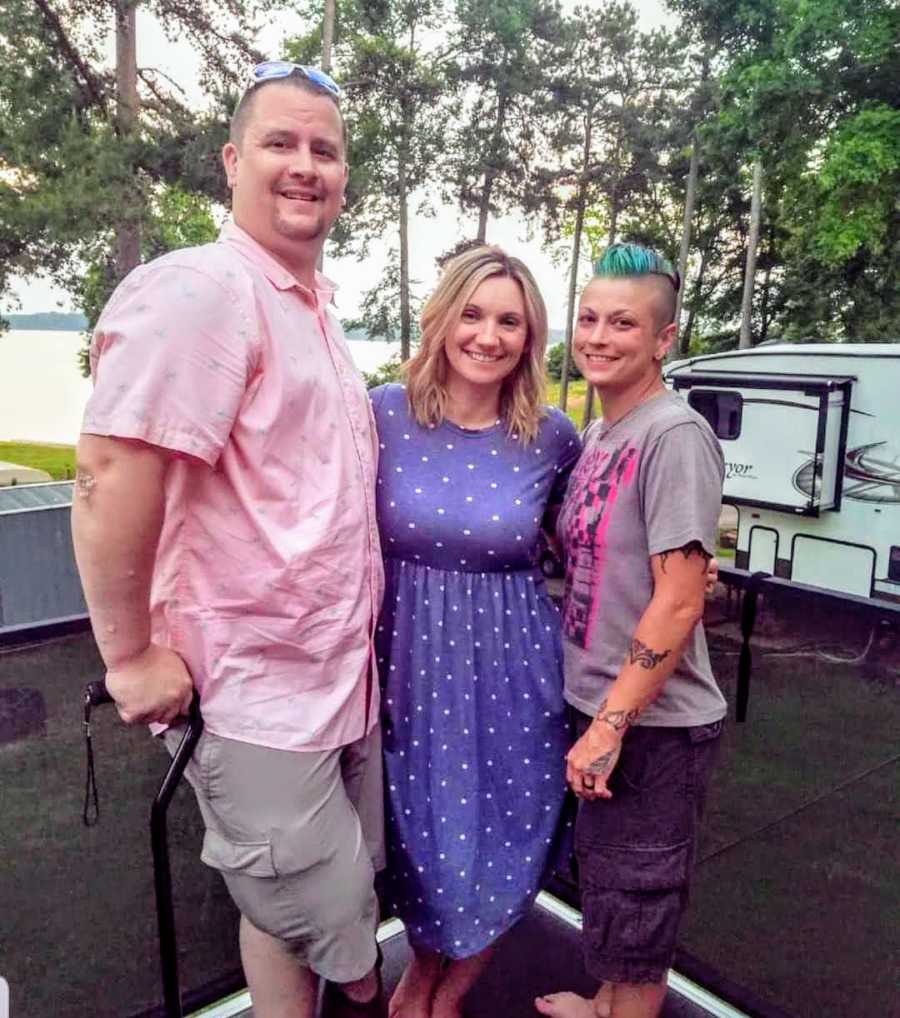 My husband rushed me to the emergency room where they pumped me full of anti-nausea meds to stop the vomiting. I'd pass out for an hour too from all the medication, but the moment I opened my eyes, the panic and hysteria rushed in to overwhelm me. Lucky for me, the staff in the emergency room decided to have me evaluated by the psych team at a nearby hospital before they shot me up with too much medicine. After a Skype interview, they decided to transport me.
I was so exhausted from everything, the thought of an ambulance ride had me pretty shaken up. Thankfully, one of EMT's was my saving grace. She held my hand, made me comfortable, and talked to me as her equal, not as a psych patient. I'm sure that I arrived at the facility in a much better shape than I expected because of that woman.
For the next 24 hours, I couldn't speak to anyone from the outside, not even my husband. Everything had to go. The paper scrubs the emergency room had given me had to come off, leaving me naked, shaking, and disoriented. A woman held a sheet in front of me, while another asked me to squat and cough three times so she could run a metal detector over and under my body. How was this even real? I felt like I was watching a scene from a movie, rather than participating in my own life. It was like I was going to prison. This couldn't be my life. It couldn't be happening this way. But it was happening, and it was real life.
During my intake interview, the nurse asked about my highest level of education. I cringed with embarrassment while admitting to her that I had a degree in psychology. I knew it was foolish, but I felt like a failure, like this one moment in that hospital was going to end my career and change my life forever. Now, everyone in the world would know it too.
The first twenty-four hours were a blur. I couldn't stop vomiting, could barely eat, and the shaking persisted. But at least, I wasn't alone. There was a patient in the next room who shared a bathroom with me, a girl who sat with me through most of that first day. She talked to me and shared her story, and listened to mine. I came to realize that we had very similar lives and that was comforting. Someone understood.
When I first sat down in the community room with all of the other patients, I felt like I didn't belong there. Those people were severely mentally ill, but not me. I wasn't that sick. This was just a bad day that had gone too far. I'd just lost it for a while, but this wasn't who I was on a daily basis. If I could just rationalize it and control, it would all be okay. I had this. I was in control. Except that I wasn't.
What really surprised me was how the staff treated me. No one talked down to me. Not a soul acted like I was some crazy lady who was beneath them. They talked to me as an equal, as a human being going through a really difficult time. More importantly, they helped me to see that I was not, in fact, different from anyone there. I was no better or worse than the staff, the doctors, or the other patients. I think that was a real 'ah ha!' moment for me because my guard dropped and I began to open up. Once I started to participate and talk to the other patients, I began to heal and now, the real work could begin.
Aside from medications to stabilize my condition and mood, I started to participate in group therapy and activities. It may sound hard to believe, but I was even starting to enjoy myself! The activity director was kind and light-hearted. We made vision boards, watched movies, and went to the gym. The director would even grab a guitar for some of the patients to play during our time together. At some point, I started to realize how talented and wonderful these people around me were. If I had met my fellow patients under different circumstances, I might not have seen them for who they really were. I may not have taken the time to get to know them and see past their mental health struggles. And yet, here they were, looking past my struggles and seeing who I really was inside.
As I looked around on my last day in the hospital, I realized that we were an amazing group. A writer, a musician, an artist, a future preacher. Fathers, mothers, daughters. Secret keepers, a shoulder to cry on, friends, confidants. Each of us brought something unique to the table, yet in many ways, we were all the same. We all bled. We all loved and wanted to be loved. We all cried and hurt, laughed and smiled. We were all humans. To fail is human. It doesn't have to define us.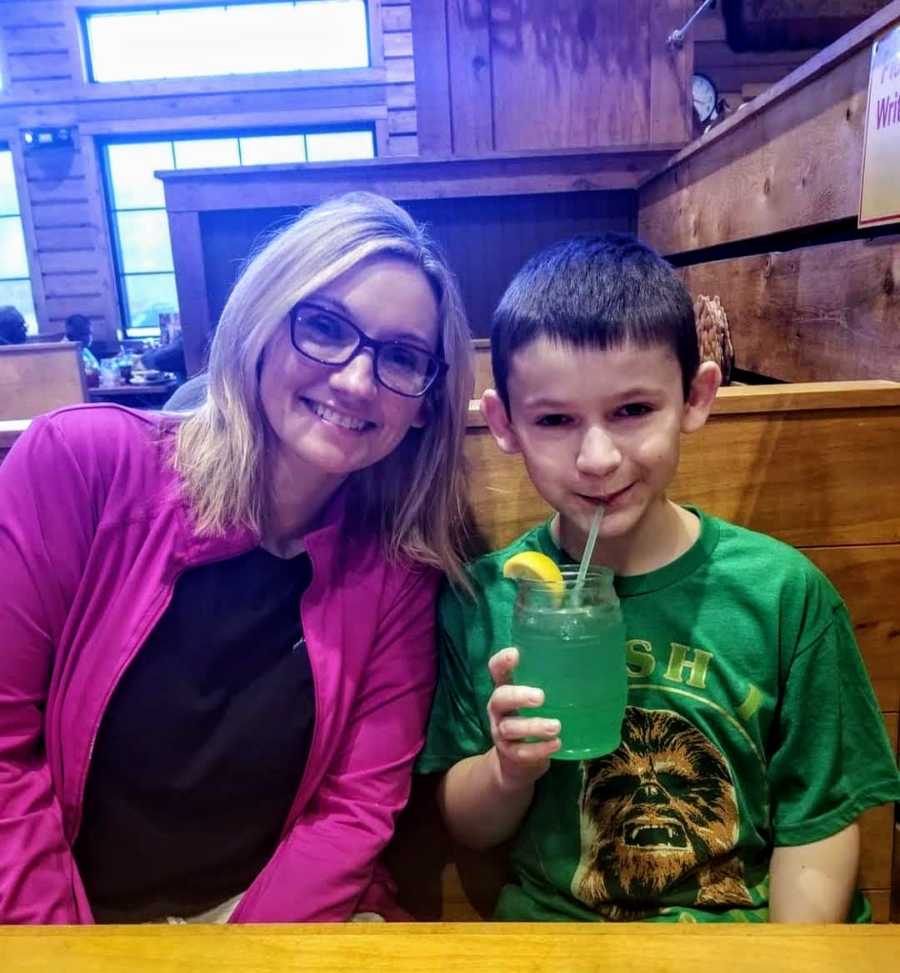 As I was leaving the hospital, one of the nurses said to me, 'You should write about this someday. When you write about it, be transparent! People need that, they need to know they are not alone.' Her words touched my heart and I knew she was right. I could go home, continue to hide this incident, and hope that it never got out…or I could write. I could share my truth and that might help someone else begin to heal, as I had begun to heal.
Perfection wasn't in the picture any longer. From now on, I would be the best person I could be from day to day and celebrate my imperfections, as well my achievements. Perfectly imperfect. That's me. That's all of us."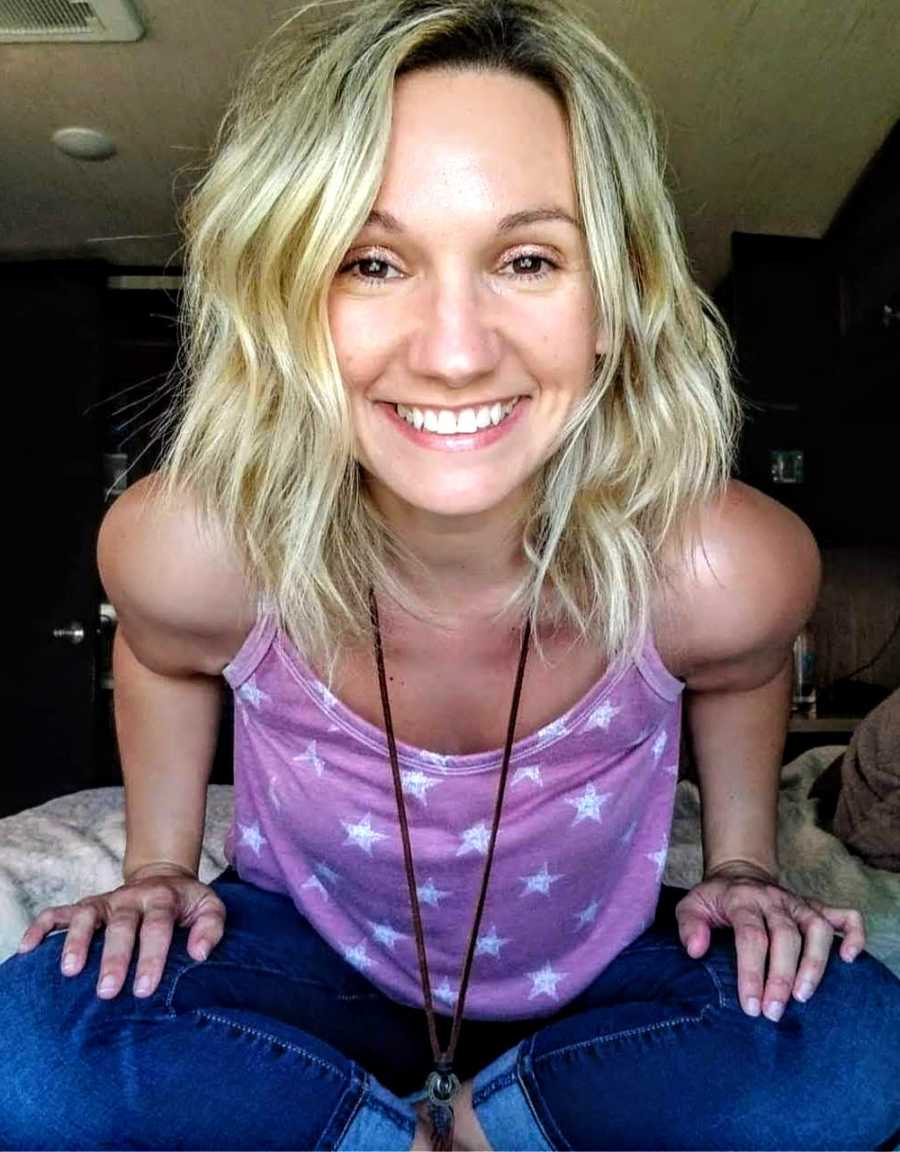 This story was submitted to Love What Matters by Jennifer Vaughn of Alabama. You can follow her journey on her website, Facebook and Instagram. Submit your own story here and be sure to subscribe to our free email newsletter for our best stories.
Read more from Jennifer:
'My husband told me he wasn't upset, and suggested a 'different' kind of marriage. She ignited a fire within me. My mind was closed to the idea I could love more than one person. I worried I'd upset my children.'
'My bully was 6'3 and 300 pounds. Only he wasn't on the playground, but in my home. He ran it like a military boot camp from hell. When he freed me, I wasn't allowed to say a word.'
Provide hope for someone struggling. SHARE this story to let others know a community of support is available.