"I was a good kid growing up. I made wise choices, I had self-worth and value. I surrounded myself with great girlfriends that I am still friends with today and had wonderful mentors. My relationship with my dad was not perfect, but the one thing he instilled in me was value and self-worth. I was like any other teenage girl. I was flattered by the attention and compliments that boys would show me, but that was all. I didn't need their attention. My plan was to marry a good Christian man one day and save myself for marriage. That was always the plan.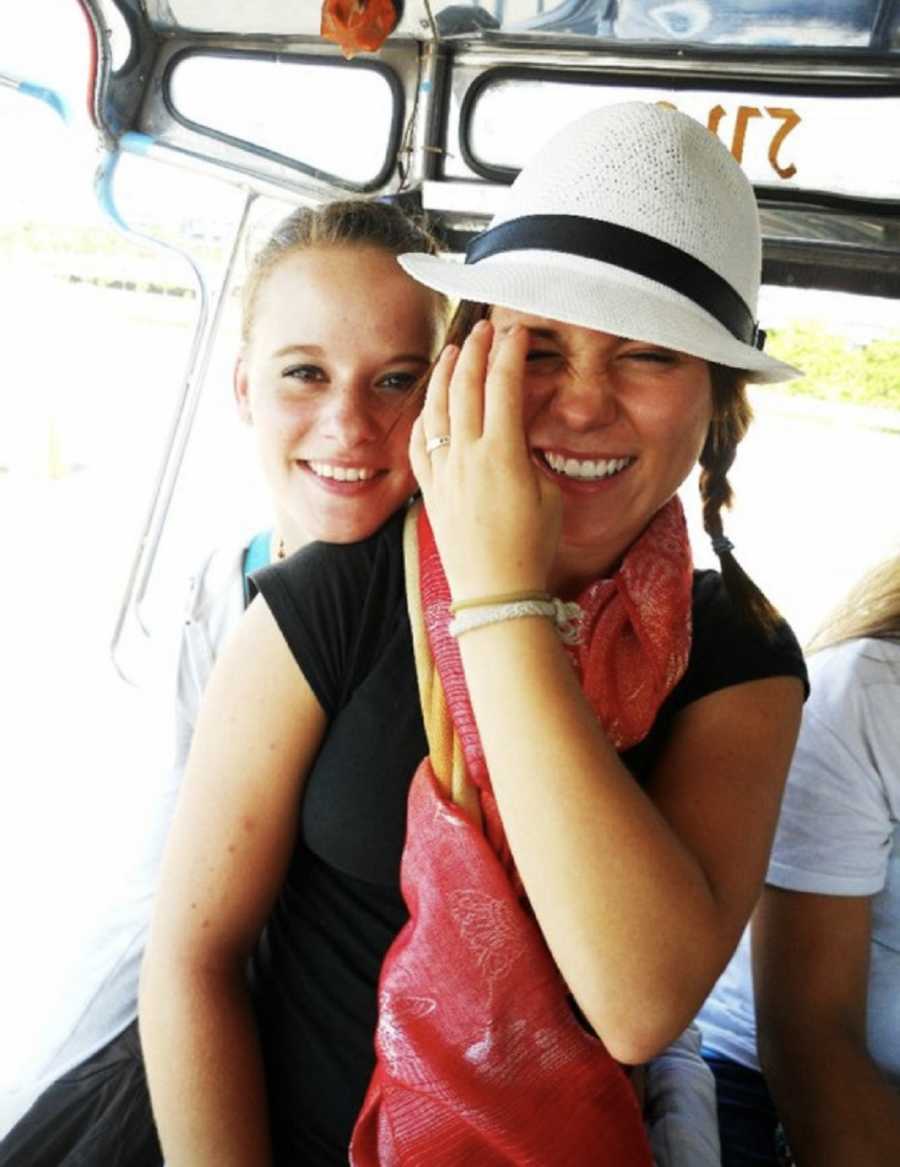 After high school I became a missionary and traveled to Thailand, China, and Ukraine serving in orphanages and loving on women stuck in prostitution. Those two years were the best two years of my life. When God called me out of that season, I returned home and started a normal life. I got a job, an apartment, a car. Life was normal.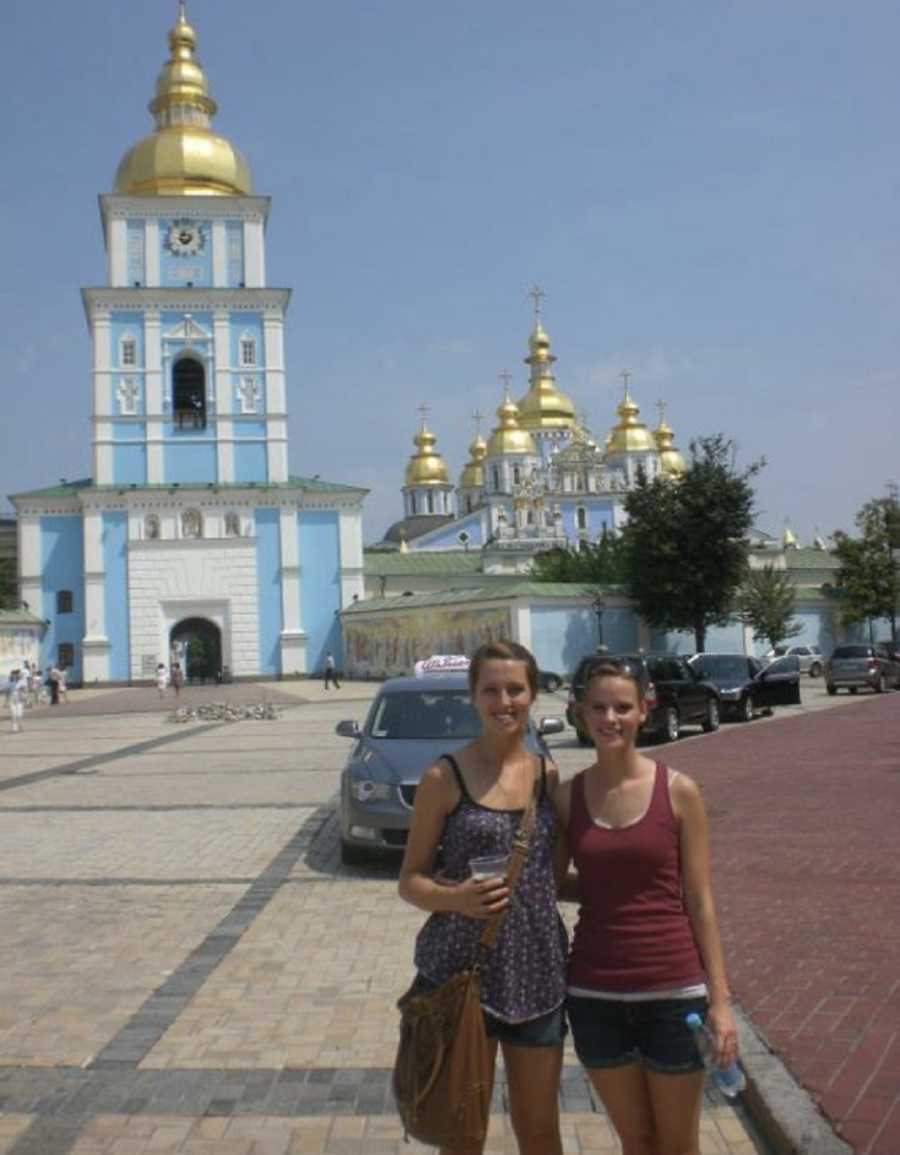 I started dating a man that had a past. I didn't mind that. I believed in God's redemption and would never judge someone's past. We all have one…even I made mistakes in life despite 'knowing better.' Within three months I was completely head over heels and engaged. It was like a Nicholas Sparks love story. I met a gorgeous man who was leaving for basic training, we got engaged before he left, we wrote love letters back and forth while I was planning the wedding. As soon as he returned, we would be getting married. He always respected my wishes to save intimacy for our wedding night.
I now know the danger of that kind of love. It was blind, spontaneous, obsessed. I loved and I wanted the perfect relationship. We were both young and were terrible at communication. Fighting was almost thrilling. He would chase after me and confess his love to me…in my mind that was normal at the time. It somehow proved to me that he loved and would never leave me. Even though I grew up in a Christian home I did not understand relationships. This kind of relationship became draining and exhausting for us both, but the wedding was planned…and even though this relationship was destroying us both, I still loved him.
The relationship eventually ended and I was devastated. This was not what I had planned and I was determined to fix it. Thinking sex would fix what was broken, I gave in and gave him my whole self. He had that with other women and maybe that was the problem…he needed that with me. I was a very smart woman and always told the girls I lead in bible studies growing up that sex would never fix problems in a relationship and it definitely would not keep a man around if he was ready to leave. I knew this, but I did it anyways. This decision did not fix the relationship, and later on I found out he was seeing another woman and everything at that point came crashing down. I ruined myself all for someone who never loved me, because I gave my heart to the wrong man.
Several years went by and I was okay. I prayed and promised myself I wouldn't make poor choices moving forward. One night, I was invited to a friend's house for a birthday celebration. I got off work early and didn't feel like spending another night alone in my apartment. That night I reconnected with a a high school fling. We began texting. He would come to the restaurant that I worked at and leave $40 tips on a $6 bill. It was so comfortable and I loved talking to him. It was just like high school. He had recently gotten out of a relationship that didn't end well and I was still carrying baggage from my previous relationship.
We were both broken people that ended up making poor choices together. Over the course of a year we were an on-and-off-again couple. We loved each other but were too broken at the time to have a healthy relationship with each other. Unfortunately, when we decided to end the relationship, we both moved to a new city. He moved for a job and I moved because it was time for a fresh start. This made it hard to go through a break up when the only people you know in your new city are each other.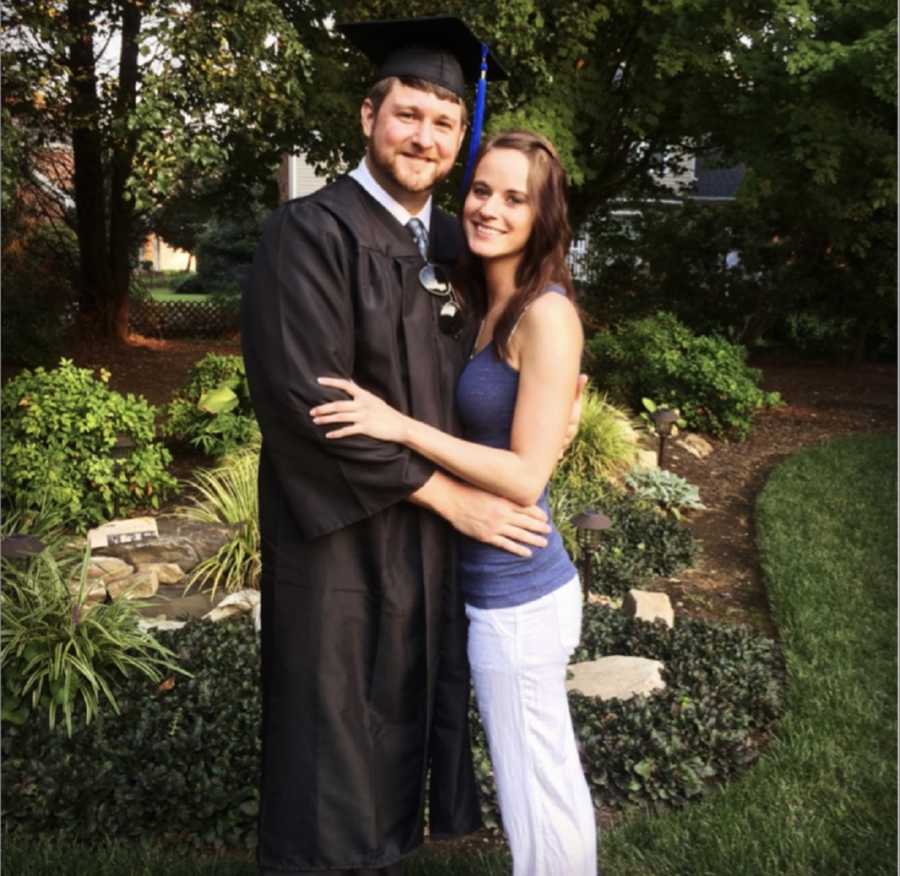 A relationship was not in the cards for us, but we became friends. We lived in the same apartment complex for a while, but he bought a house and was moving down the road. When he moved we agreed to no longer see each other as much or hang out. We needed to move on. But a week before he moved, I found out I was pregnant.
I was completely in shock. I was told I would not be able to have children naturally. This was supposed to be impossible. So, there I was. Alone, scared, unwed, and pregnant. I knew God would forsake me. How could he not? He tried to rescue me so many times from hurt and I just kept running back to it. The next day I found a care provider and started trying to figure out my next steps. All I felt for weeks was anxiety. Telling family was difficult, explaining why was impossible. Evan and I supported each other the best we could but honestly just wanted away from each other. I started trying to figure how I would be a single mom. I wanted to move home but wanted to raise this baby near Evan. I would never want to raise a child without him/her having a father.
One day I sat at my desk at work crying. I felt so overwhelmed but still kept this secret to myself. If I told the new small group I was in at the church I was attending, I was afraid I would be asked to leave. If I told the people I worked with, I was afraid of being seen as 'easy.' I opened the Bible app on my phone and the verse that was in front of me was Philippians 1:6 – And I am sure of this, that he who began a good work in you will bring it to completion at the day of Jesus Christ.
I knew then that no matter what the circumstances, my baby was a work of God and a gift. He would be safe and I would carry this baby to term. Little did I know this promise meant so much more.
I told my life group leader, Allison, and the first thing out of her mouth was congratulations. I was shocked. As a Christian I didn't think I was allowed to be happy about this baby. She reminded me that God loved me. He is forgiveness, love, redemption. We then announced to our whole small group and they all celebrated with us. This process started out so scary, sad, dark. God started giving me things I didn't deserve. But he loved me.
This group continued with us through our pregnancy. Allison was at doctors' appointments and became my supporter through this pregnancy. When I was having a hard day or needed to make a parenting decision, she was the one who I would gather advice from. She asked me why Evan and I were not together. All I could say was that it wasn't an option. We both hurt each other so much through our relationship that it could not be fixed.
This pregnancy made me confront my past with my ex and the hurt I hid inside. I forgave myself for the decisions I made in the past and God continued to remind me that I was His Beloved and I was redeemed. My past did not define the woman who I was, the woman he made me to be. I was still 'good enough' to Him. In his eyes I was his child and He was beckoning me, welcoming me back to Him.
To my surprise, God was also working in Evan's heart. We both forgave each other for the past. With wise counsel, Evan asked me to marry him. What once started out as a hopeless and broken relationship was now mending and becoming something so much more than I ever could have expected. We celebrated a wedding, a baby shower, and the arrival of our son that year.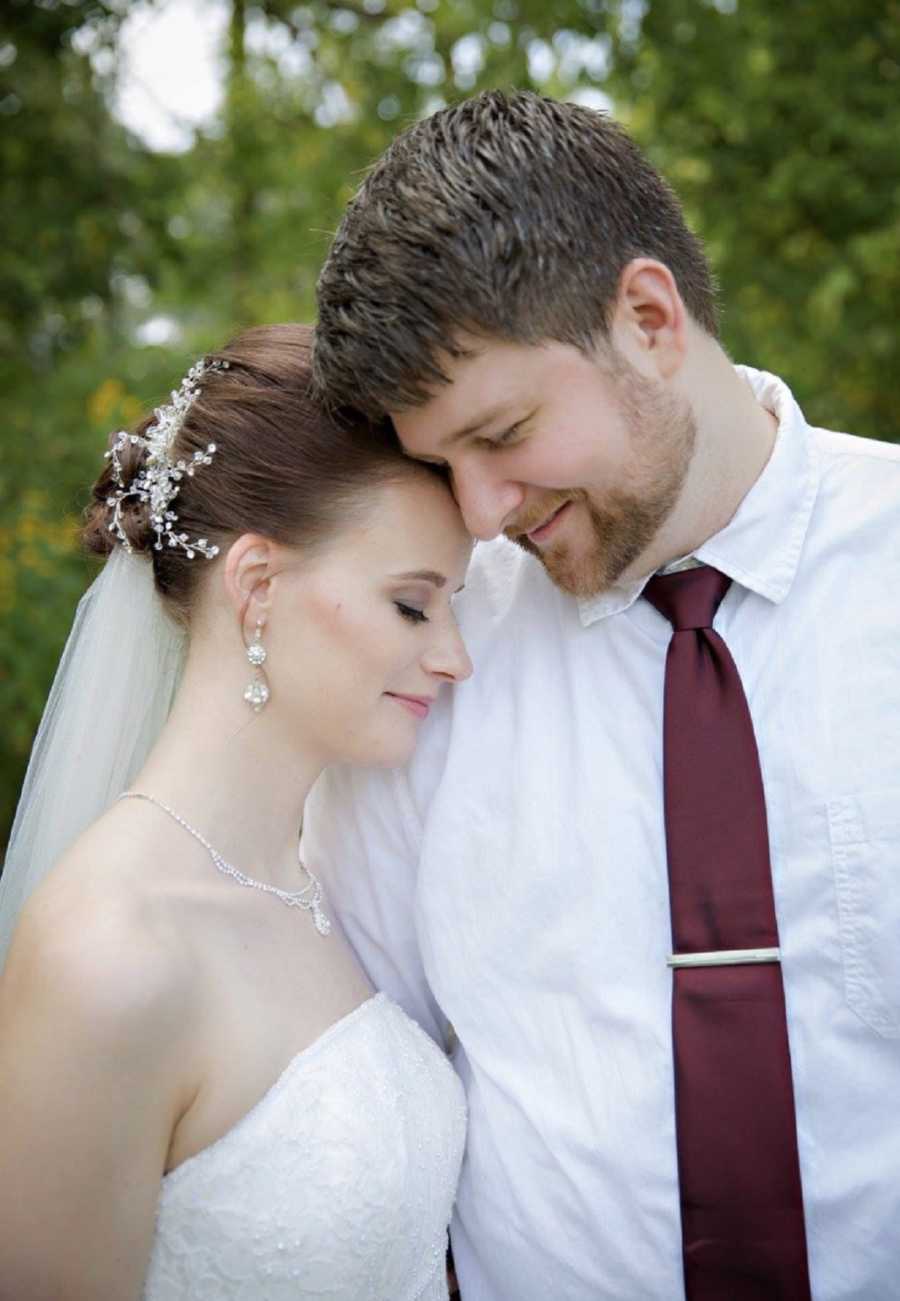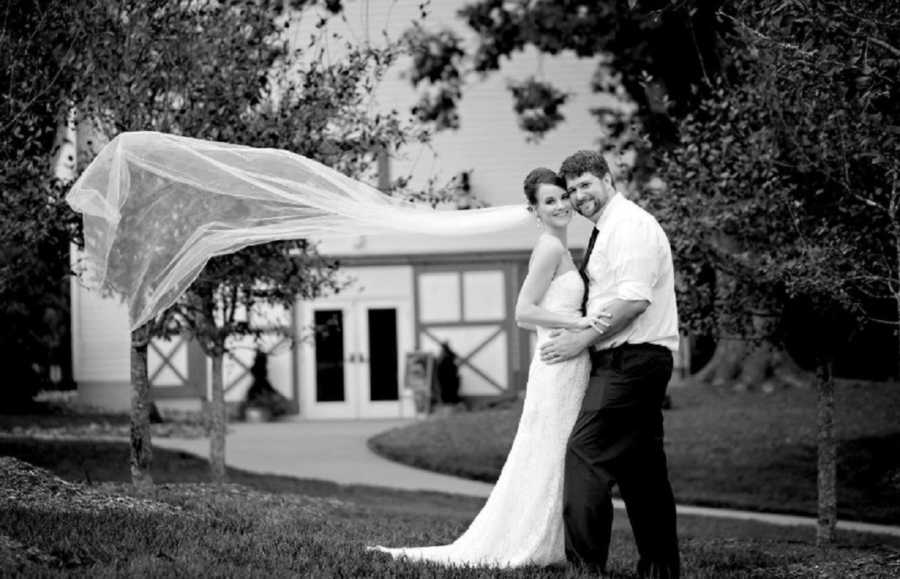 We became the people we are today because of the love and support from others. We were able to welcome our son into this world because of the love and support of others. We are called as people and as Christians to love. I cannot imagine what it would have been like if I would have received hate and judgement when I had to tell the people in my life that I was pregnant. They never made me feel shame.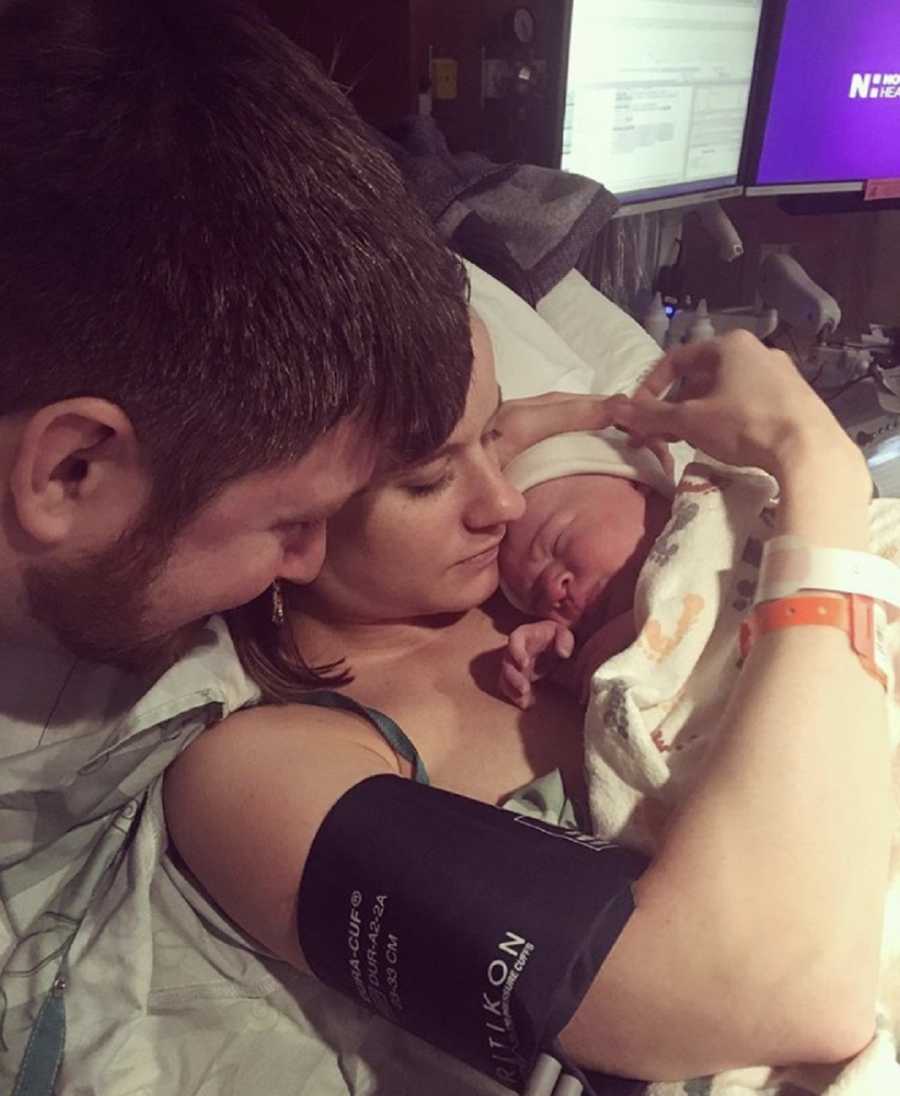 I am the mother of an unplanned pregnancy. I know what it's like to be afraid and to feel like there is no light at the end of this tunnel. I was blessed with an amazing family and wonderful friends who became my tribe and helped me every step of the way. The people who loved me became the solution and not the problem. I now have a wonderful marriage that has blossomed despite an unplanned pregnancy and two miscarriages. I am the mother of a beautiful baby boy (and now little girl) because a woman who barely knew me became the solution and told me she had my back.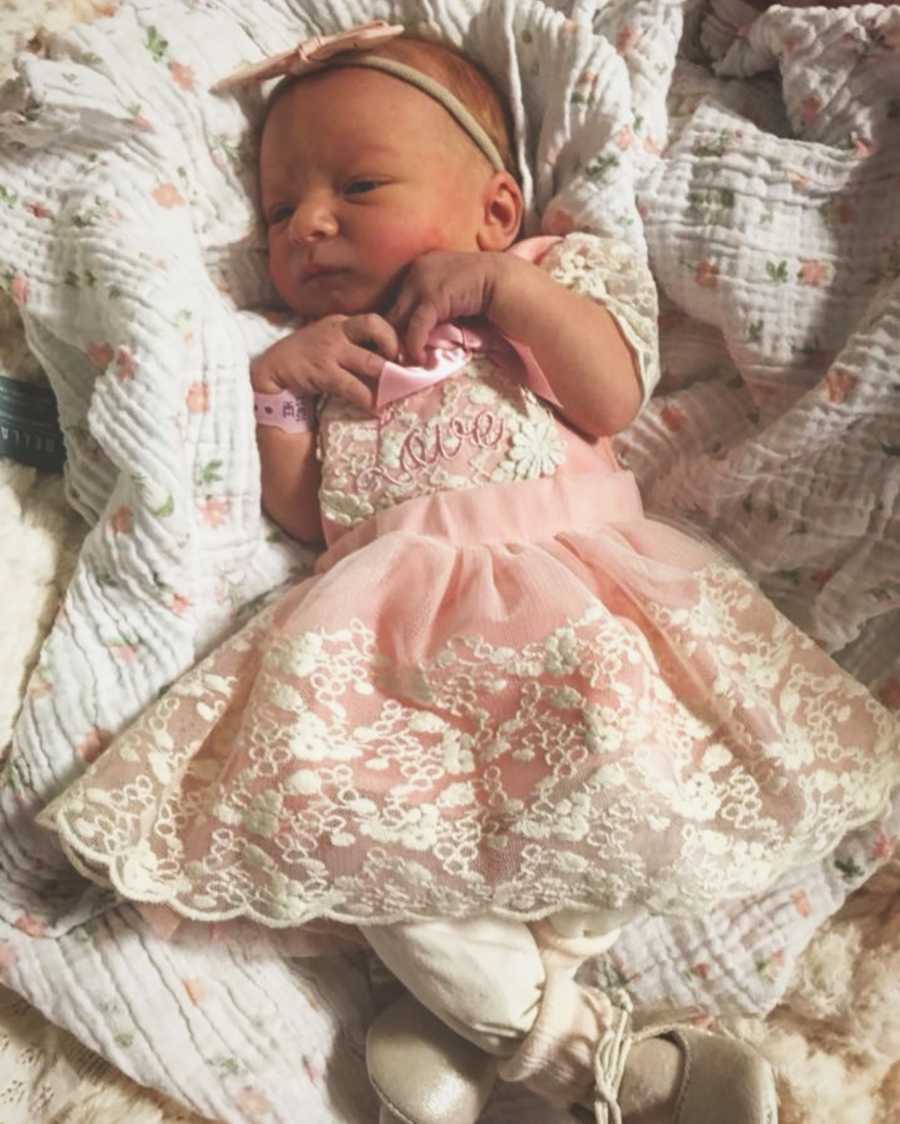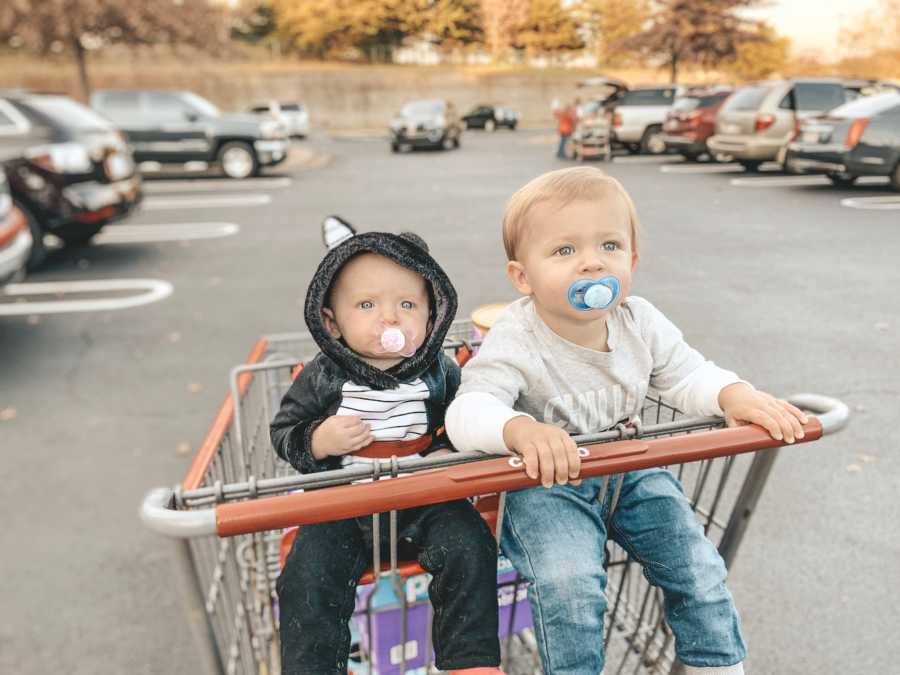 I am now a birth doula for Labella birth and baby agency because I want to become a solution in my city. I hope I can offer the same love and support to women that are feeling the same way I was that night when I found out my life would be changing forever. I was always told I was loved that year. The year I felt so unworthy of it. Because of that love, I am where I am today. Mothers, you are loved."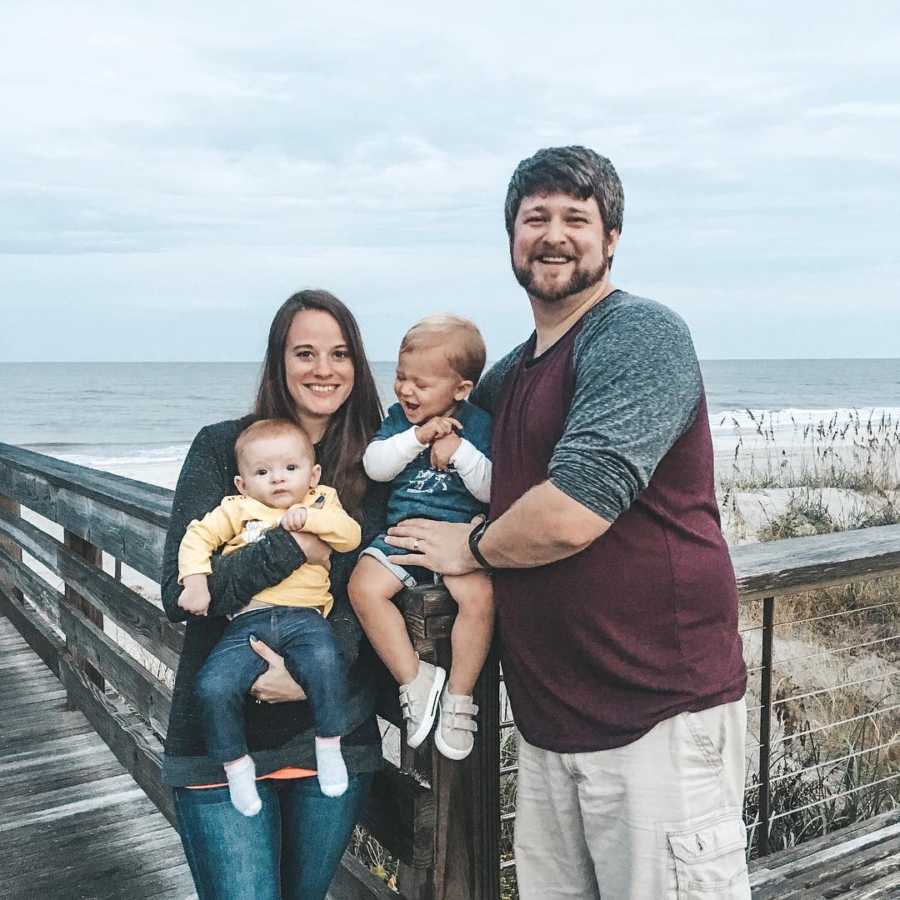 This story was submitted to Love What Matters by Ashleigh Beaver of Winston Salem, North Carolina. You can follow her journey on Facebook and Instagram. Do you have a similar experience? We'd like to hear your important journey. Submit your own story here, and subscribe to our best stories in our free newsletter here.
Read more about Ashleigh's infertility journey here:
'My sister is not JUST my child's aunt. She is a second mother. You became my closest ally, my wingwoman.'
'No, mommy. You obey ME!' My son was LOSING. HIS. MIND. Tears were flowing, arms flailing. He threw his sandwich on the ground in protest. All I could think was, 'I'm failing.'
'Everyone poops during labor,' she warned. It was my first time. I couldn't stop asking questions. 'Is it normal my water hasn't broken yet?' 'Should I push? When do I push?'
Provide beauty and strength for others. SHARE this story on Facebook with your friends and family.