"The summer of 2017 began just like every other summer. Little did we know, it would end with a very unexpected surprise.
At the beginning of the summer, I started to learn about the Special Needs Orphans in Ukraine. The more I learned, the more my heart broke. Did you know in Eastern Europe if children are born with special needs, they are considered a curse? They are usually sent to live in a baby house (orphanage) until the age of 4-5, at which point the children are sent to an Adult Mental Institution. And the conditions are absolutely terrible.
While in the beginning stages, I came across a wonderful website with amazing resources called Reeces Rainbow. They also feature children who are available for adoption internationally.
You see, at this point in time, my husband and I did talk about the idea of adopting. However, at this time, we had a daughter who was 15 years old, and we were a content family of 3.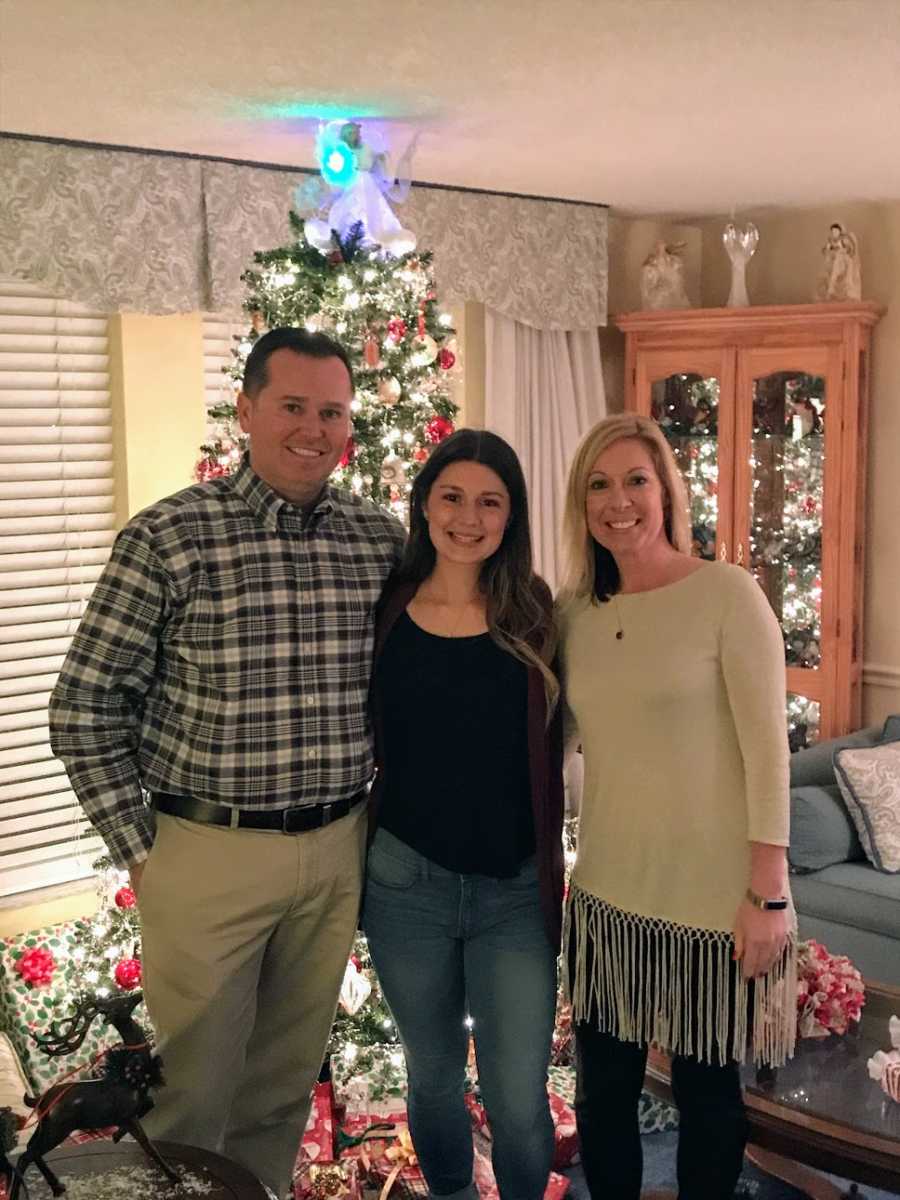 While on our family vacation in Key West, I was relaxing by the pool and decided to go onto the Reeces Rainbow website. While scrolling through the available children, my heart stopped as I was looking at a face I had never seen. The only information about this beautiful baby was his birth year and his diagnosis, which was Spina Bifida.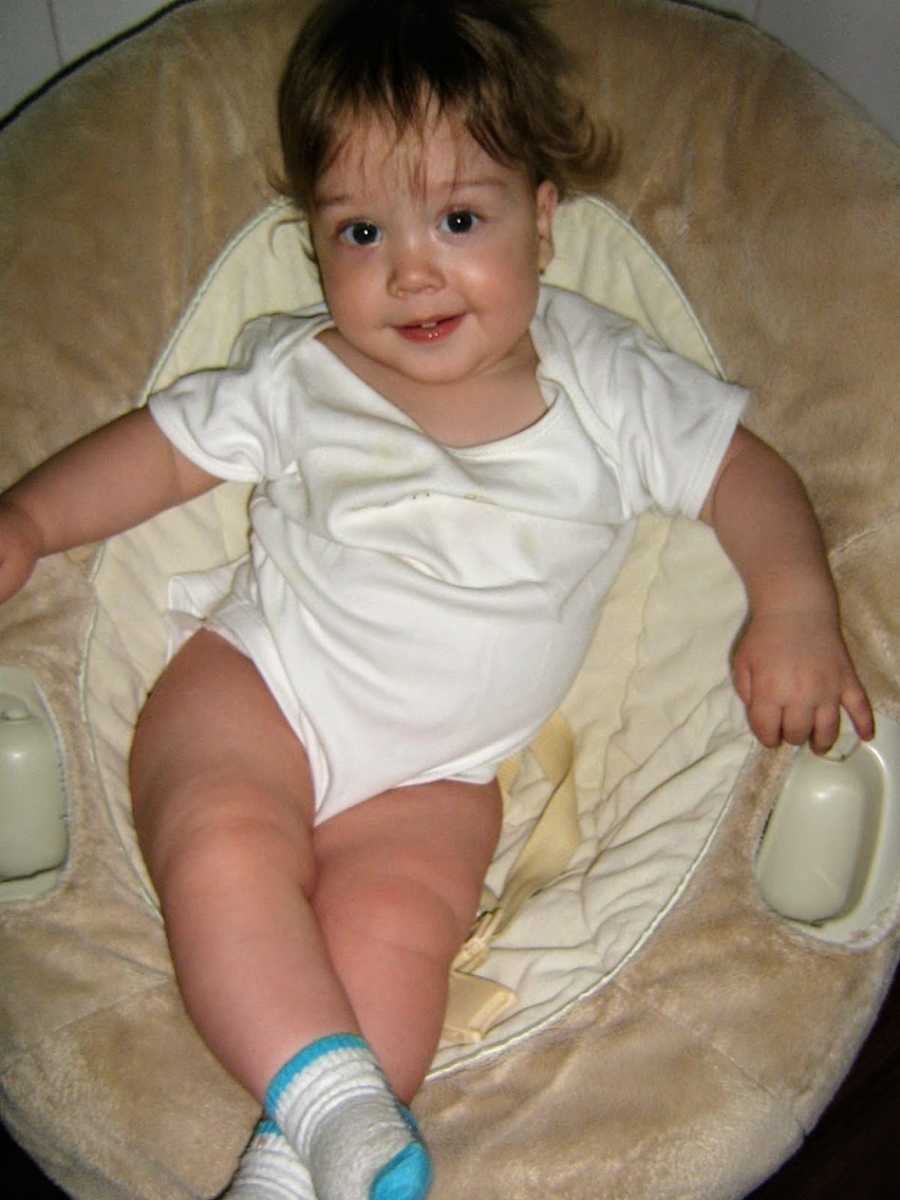 For the next 25 days after seeing that picture, my husband and I had so many discussions. Was it even possible for us to adopt? How could we even afford to adopt internationally? What was Spina Bifida? What are the different behaviors of children who have been institutionalized? We ran the gamut of questions by each other. And honestly, we knew no matter what the answers to our questions were, that was our son. So on August 31, 2017, we connected with the adoption facilitators and made a commitment to bring our son home.
Over the next few months, we worked hard on getting all the documentation for an international adoption. There was a lot of hurry up and waiting. I made more trips to the post office in those months than I have in my entire life.  At times, looking at all the documents needed were so overwhelming. I had to learn to only focus on one item at a time instead of all the items.
It wasn't until the end of February our Dossier was finally completed and submitted to Ukraine. Now, one would think at this point we would have learned more about the child we were adopting, but that wasn't the case. I had received a few pictures and videos while we completed our Dossier, but that was all. We had no idea what his name was, and we didn't even know his birthday.
We waited 6 long weeks to hear back from our facilitators. For 6 weeks, every time that phone rang, I ran to it. I was on pins and needles the whole time while waiting. And then the day finally came: we got our call and had to be in Ukraine in 7 days to meet our baby boy.
When we left for Ukraine, we knew this would be trip 1 out of 3. This trip was to accept the referral to adopt and also to spend time with our son. Once in Ukraine, we had to take a 5-hour train ride to the region our son was in. During those 5 hours, I kept thinking, 'What if he doesn't even like us?' 'Are we good enough for him?'  Just being there was very surreal after all these months, but there we were.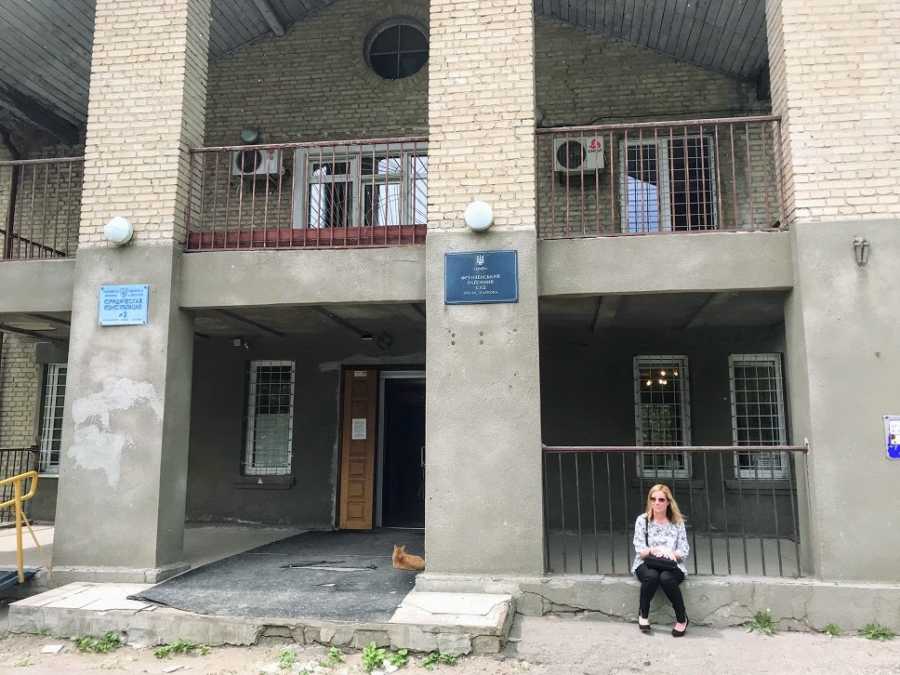 Finally, sitting in the doctor's office at the Orphanage, we were told many details about our son. And then it happened. You know that moment in time when everything around you is in slow motion and you don't hear a thing? You know when you have this moment in time your life is forever changed? This was my moment. There was our son, full of sunshine and smiles. He was absolutely perfect.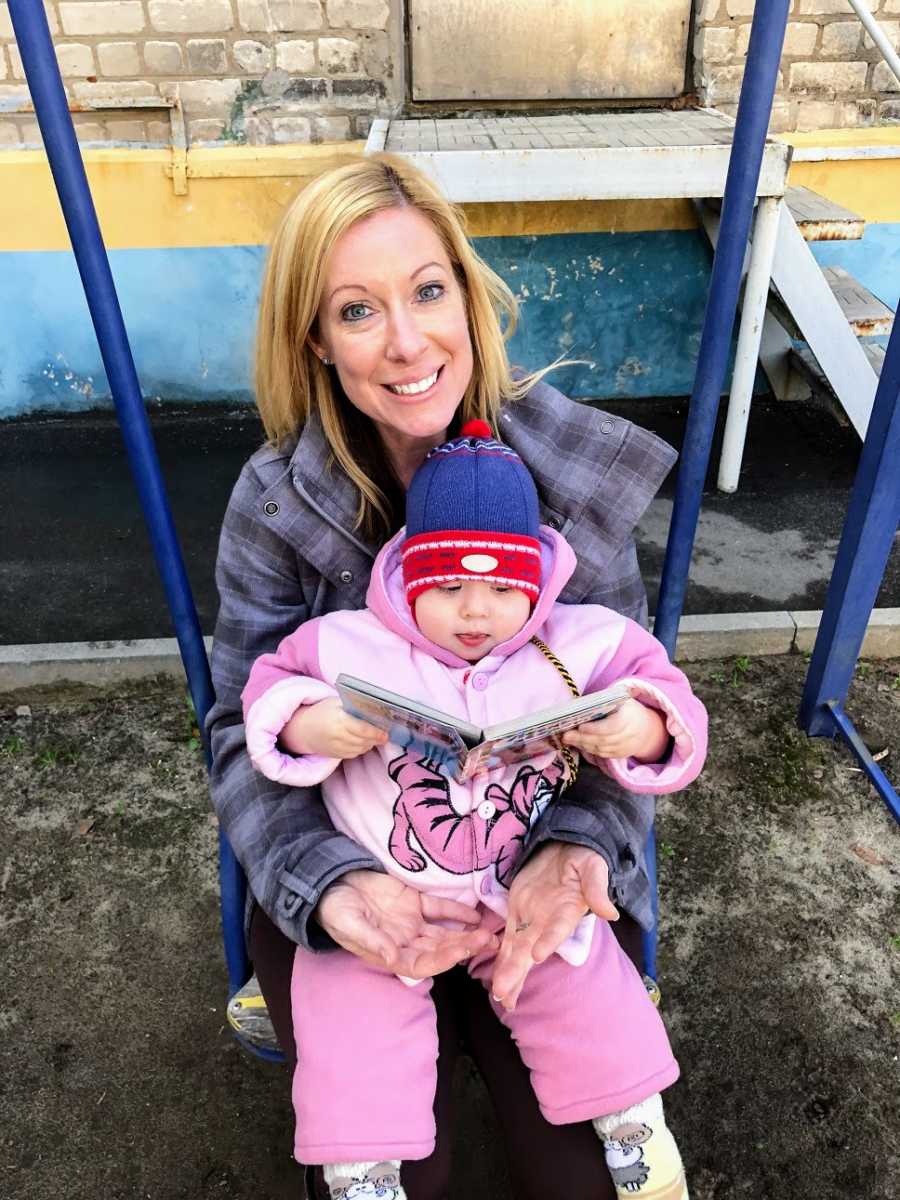 In the next 4 days, we were able to spend 2 visits a day with him. We soaked up every opportunity we had to be with him. There was a bond that was instant, and we knew leaving him would be one of the hardest things we had ever done. However, we had to come back home while waiting for our court date. My heart was broken into a million pieces leaving our son behind.
Our court date was exactly 1 month after meeting our son. And we received the amazing news that after court, we would be able to take him home.
As we got to the courthouse, the whole scene was completely different from what we were used to in the States. While in the courtroom, my husband and I were asked a series of questions. We had 2 ladies who were jurors. One of them was smiling the whole time, which put me at ease. The court session lasted about 20 mins. The judge came back into the courtroom and announced we had been granted the rights and read to us our son's new legal name. At that moment, we were both brought to tears.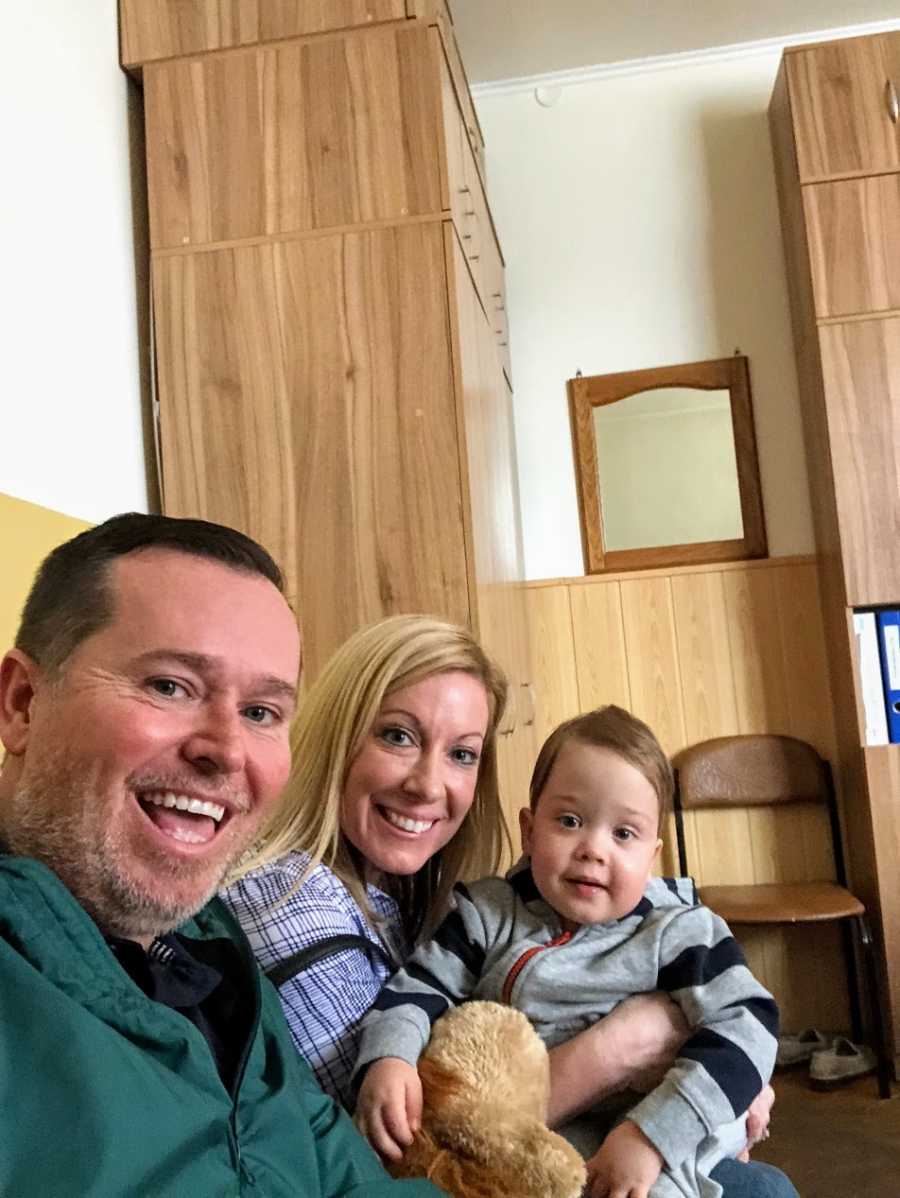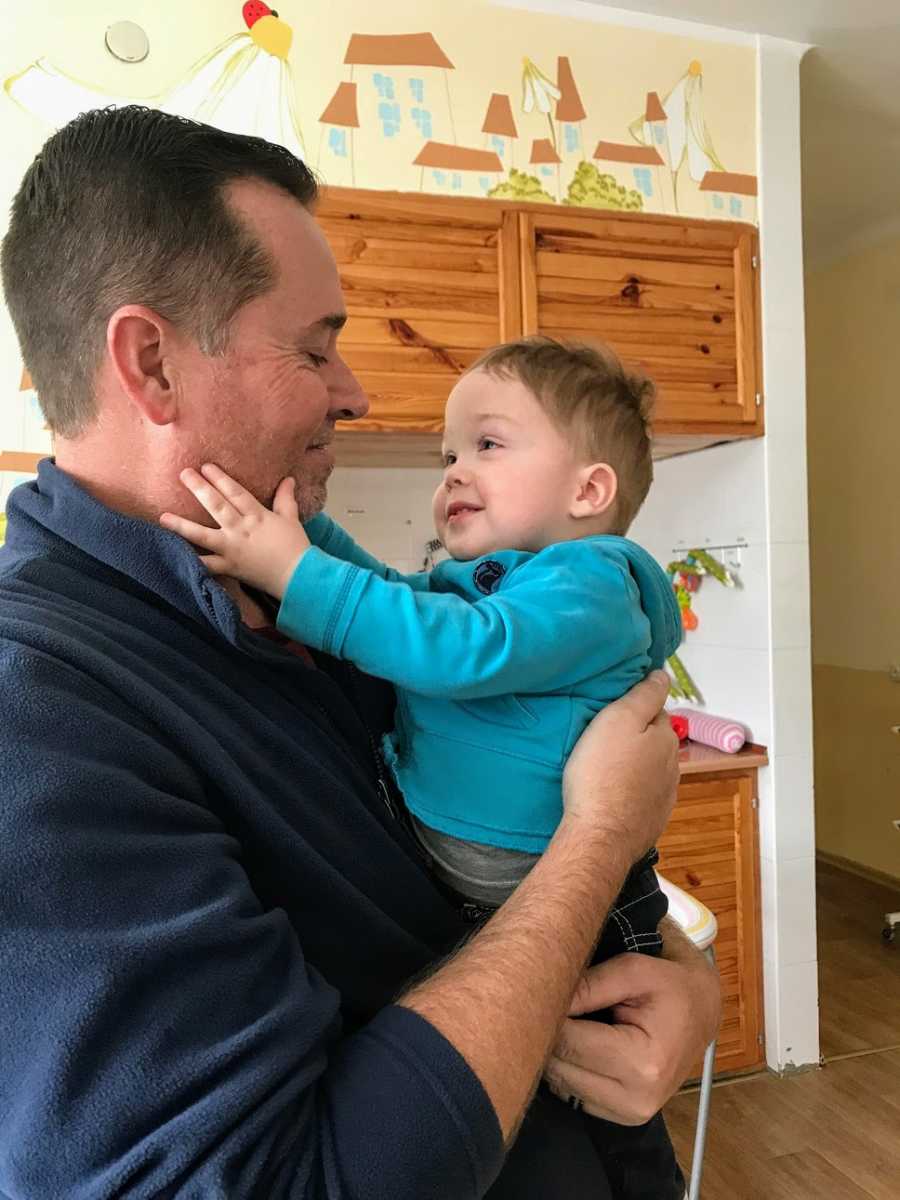 On May 21, 2018, we walked into the Orphanage knowing this was the last time we would be walking in. We were greeted by all the Nannies who lead us to our son's Groupa. We were able to help get our son dressed for the very first time, and it was the first time he got to wear his own clothes. Walking out of the Orphanage with our son was like an out-of-body experience. The hallways were lined with workers telling him goodbye. Everyone was genuinely happy for him knowing he was now not only a valued son, brother, and grandson, but he was also valued as a person.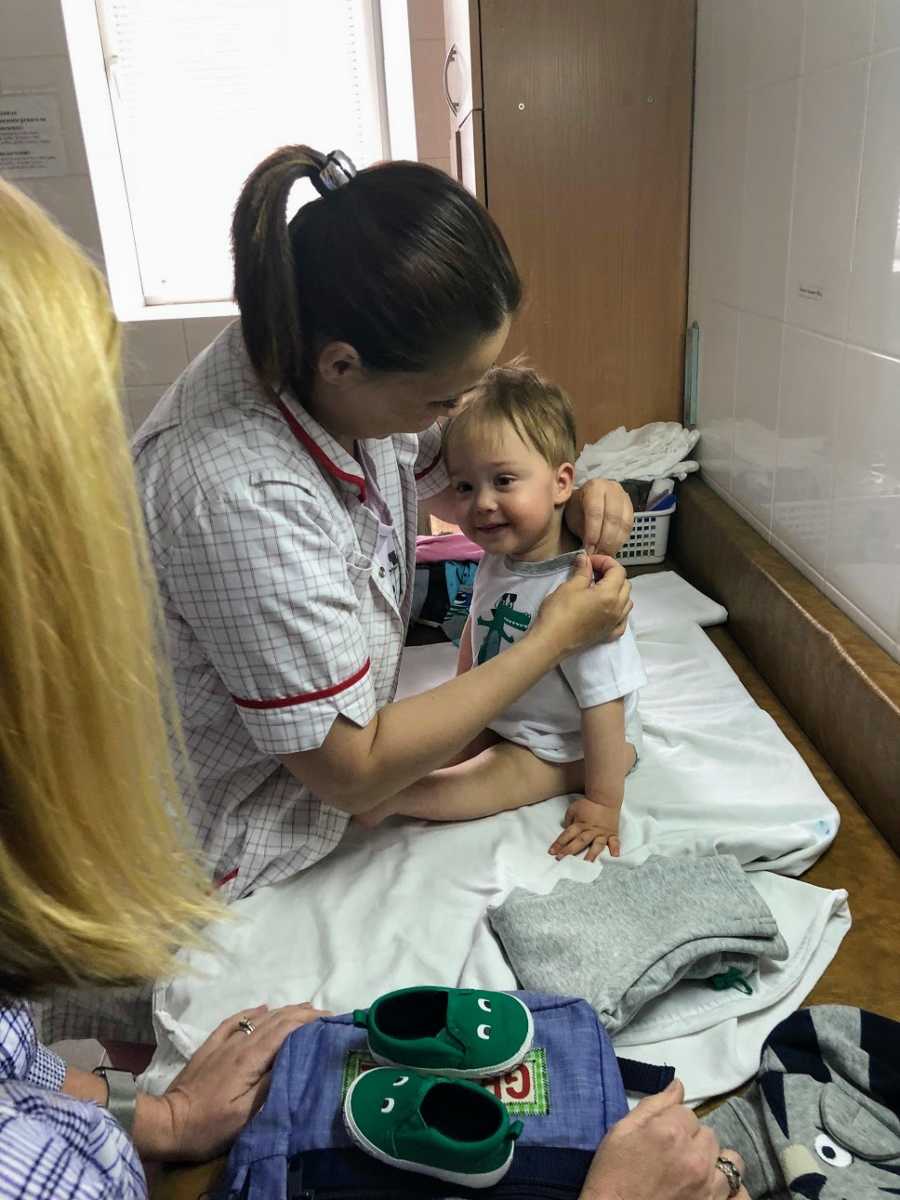 I was not able to process everything we went through and what we actually did until we left Ukraine. You see, our story is not an adoption story, it's a story about everlasting love.
The first few months home flew by. From our stay in Ukraine, which was extremely life-changing. From our time back home getting our son and ourselves adjusted to the new norm. From the countless doctor visits. And especially from our bonding time.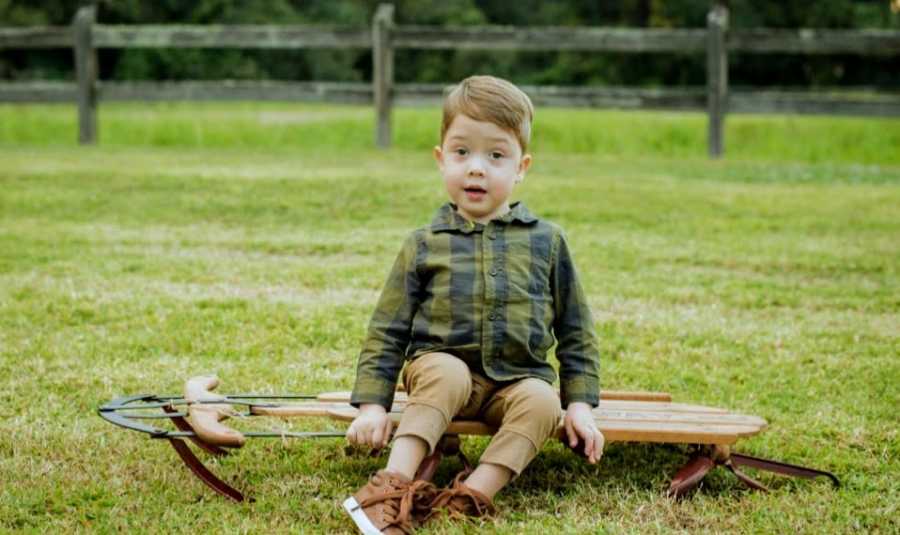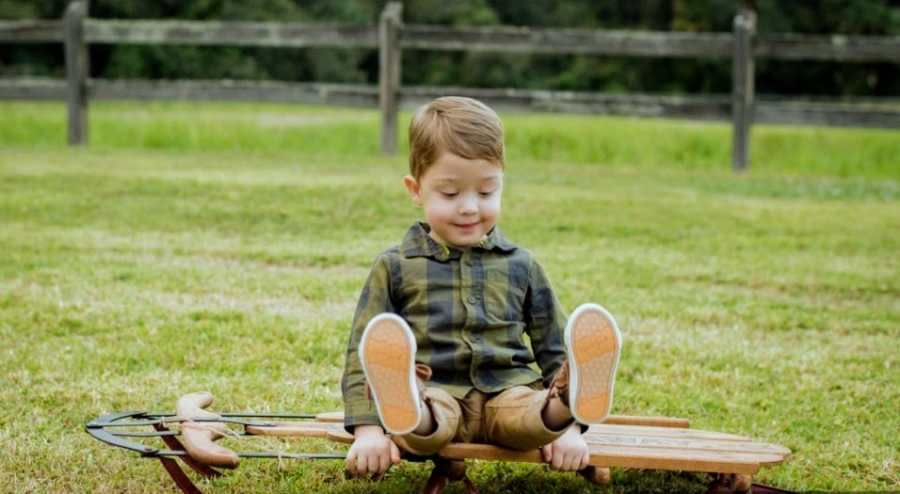 Our son adjusted very well with learning how to be in a family. He lived in an orphanage for the first 22 months of his life, and that does not come without trauma. We have bad days, but mostly we have good days.
A lot of people have shown empathy to my son for having Spina Bifida, however, it's his greatest gift. Without Spina Bifida, we would have had to wait until my son was 5 years old to bring him home. Spina Bifida has allowed my family to look at the world in a new incredible light. We still have a lot of questions surrounding our son and his diagnoses, and in time those answers will come out. But for now, we work hard on building his muscles and keeping him healthy.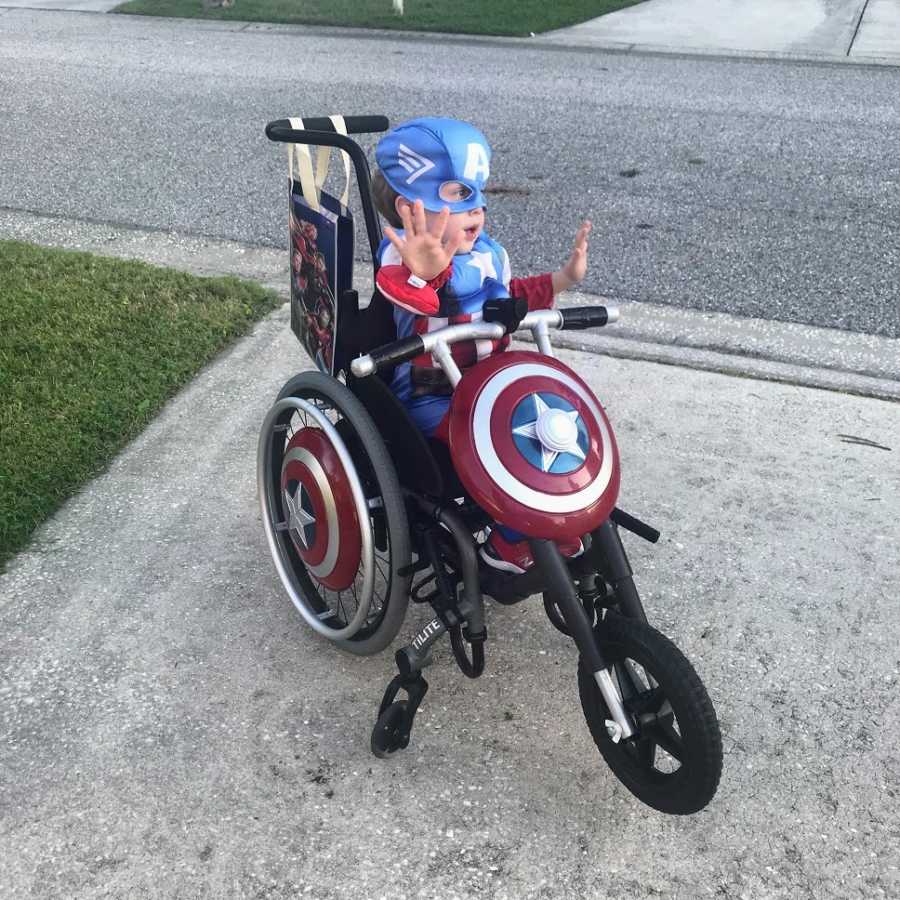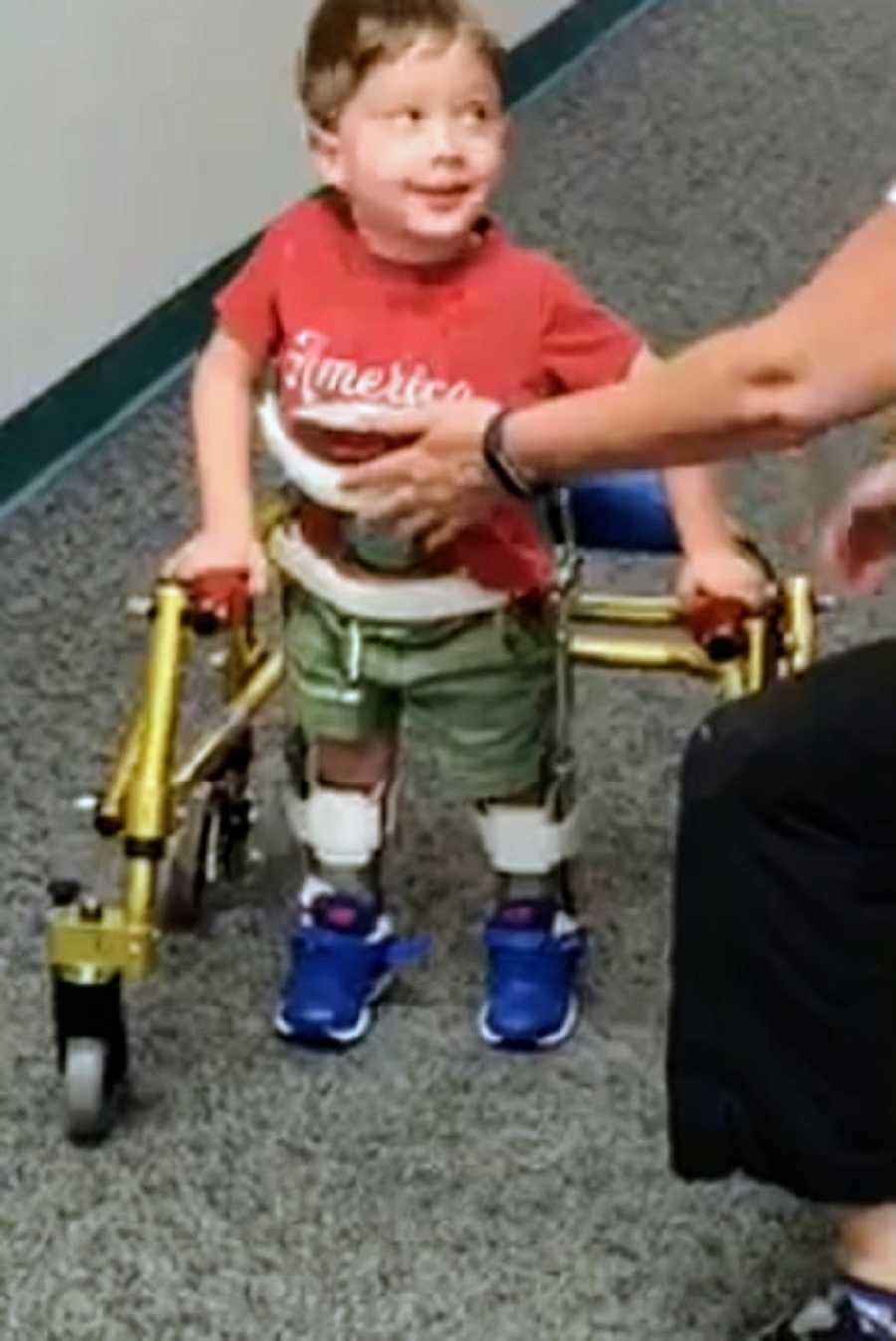 Our son was born to be in our family. And those sunny eyes have only grown brighter. People always say he is blessed to have us, but I don't feel this way. We are the blessed ones to have him in our lives."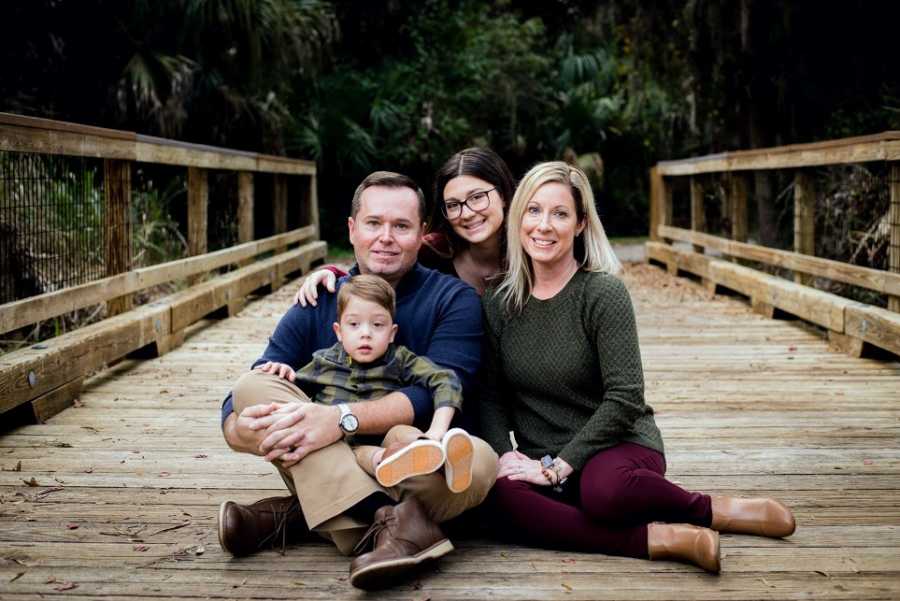 This story was submitted to Love What Matters by Tia West of Sarasota, FL. You can follow her journey on Instagram. Submit your own story here and be sure to subscribe to our free email newsletter for our best stories, and YouTube for our best videos.
Read more stories like this:
'The family stopped answering. 'They've backed out of the adoption.' They wanted a healthy baby, not my son with a disability.': Mom of 5 adopts special needs child after rejections, now in beautiful open adoption with birth mom
'This child will be a burden to you.' Her chocolate eyes shot through my screen. 'Oh, crap.' A feeling washed over. 'There you are, my child.': Woman adopts girl with spina bifida, epilepsy
'Our PE coach pulled me aside. 'Your little buddy is about to be put on an adoption website.' I told her, 'We'll adopt him!': Teacher unexpectedly adopts student with special needs
Do you know someone who could benefit from reading this? SHARE this story on Facebook with family and friends.