"Normally as a birth photographer I'm prepared to be on call to rush to the hospital anytime surrounding a client's due date, but this time was a little different. When a farmer and friend in our small town in Kentucky called me Monday night and asked if I wanted to see a calf be born, I dropped everything, grabbed my camera, and headed over there! Usually I don't bring my boys to work with me but I thought my son would love being at the farm. And boy was I right. I didn't know how he would act since he really hadn't been around farm animals, but what happened next was one of the most beautiful things I've witnessed.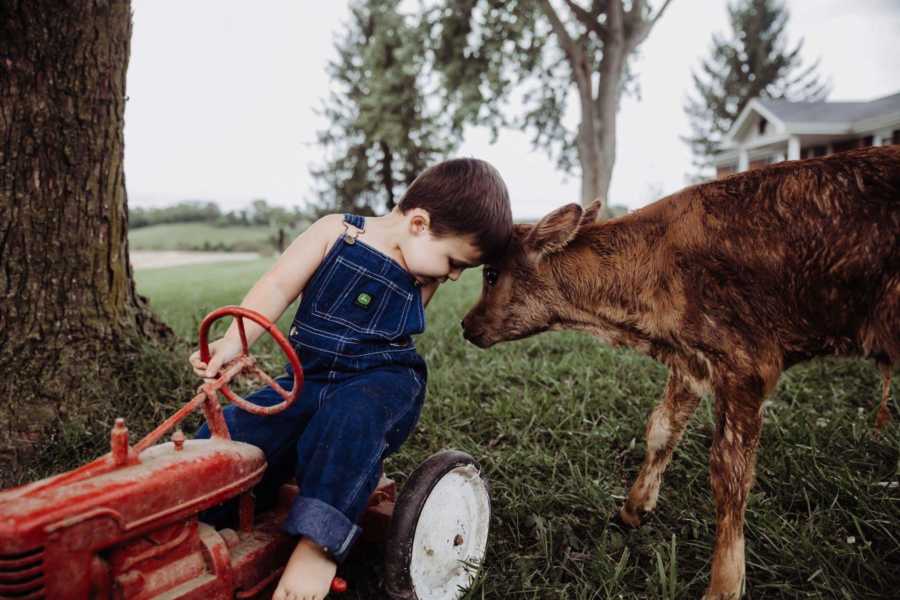 I was surprised when I got there that I fell into the same steps as if it had been a human mother. The baby calf had already come out of it's mother some, and Brady of Keightley & Core Jerseys farm went in to assist her. As the calf came out, so did the flood of emotions I've felt with every birth I've shot. I'm known in my small Kentucky town as a 'famous' birth photographer after pictures I took of my midwife pulling her baby out herself went viral in March. So it just felt right to document this birth as well!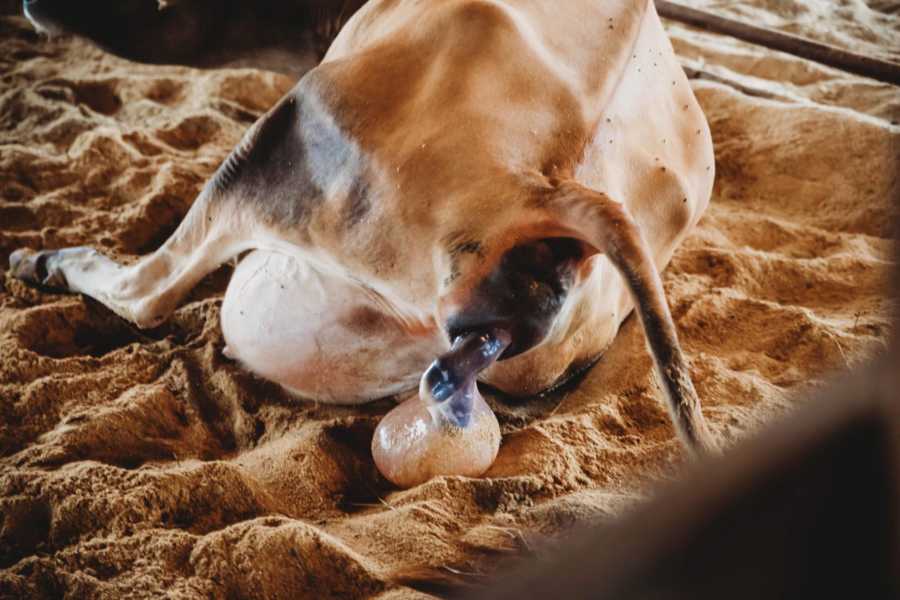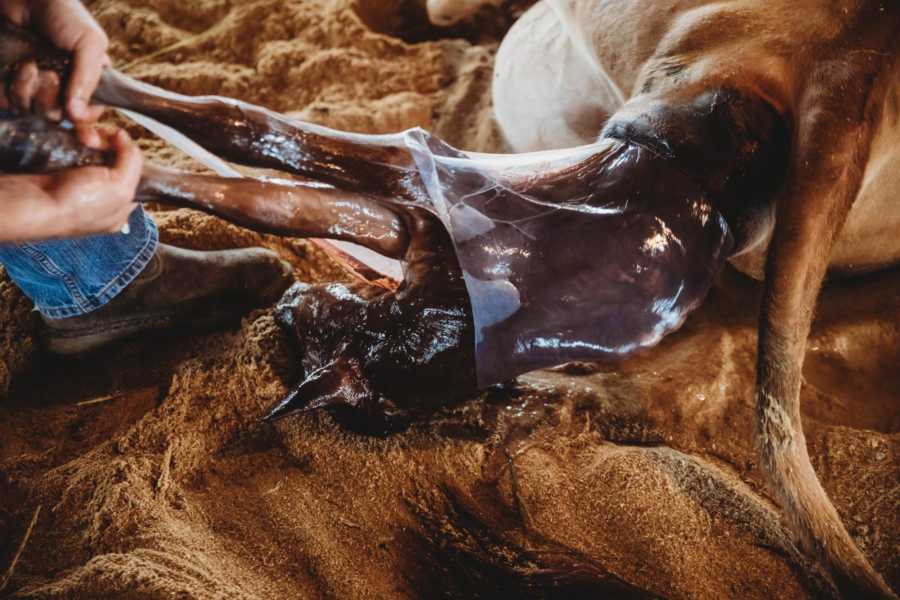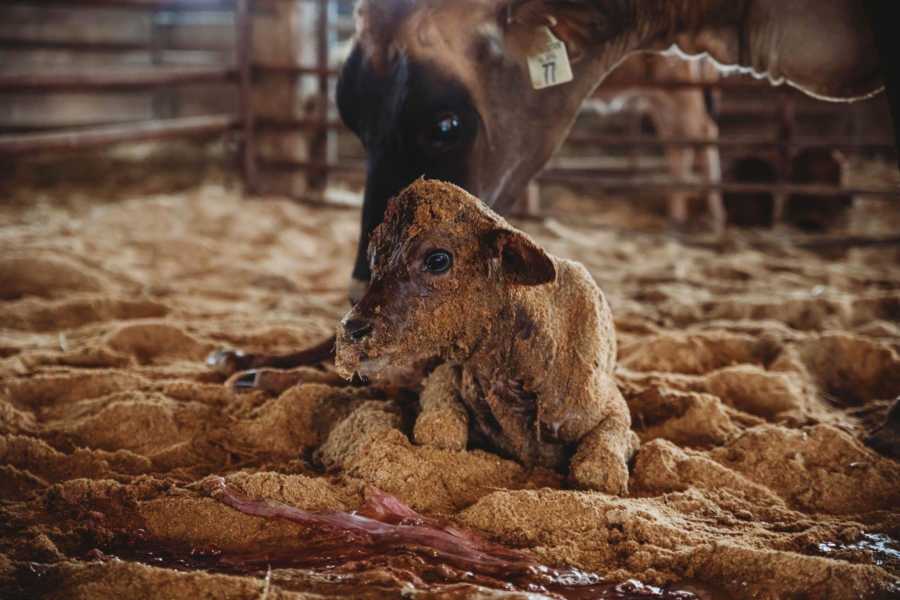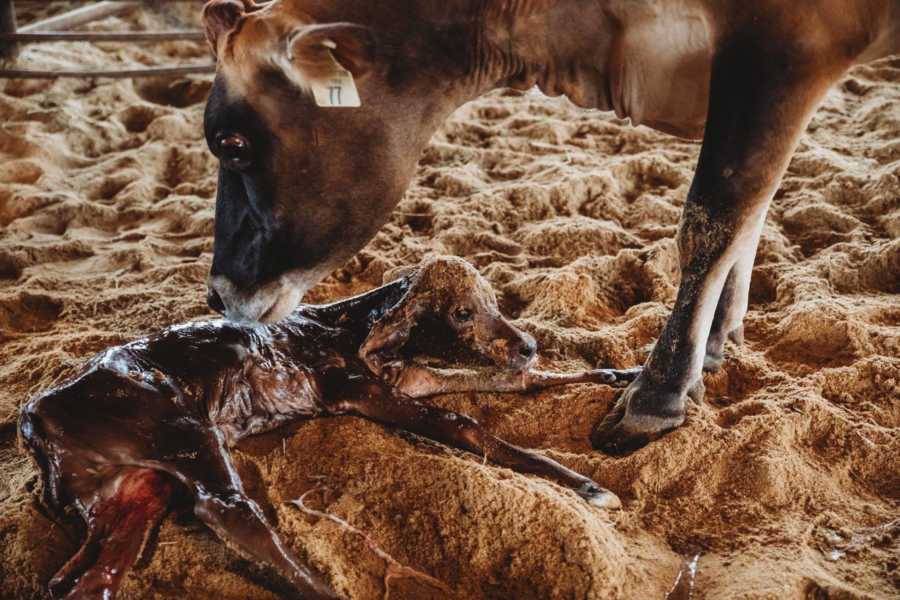 After the calf had some time to adjust we took it out and fed it a bottle of colostrum. Instantly my son Liam, 2, wanted to help Brady with everything! I was shocked. He usually didn't even like fooling with dogs, but here he was kissing, hugging, and feeding this baby cow popsicles! It was one of the sweetest things I've ever seen. They instantly clicked and seemed like best friends. I just stood back and captured precious moments.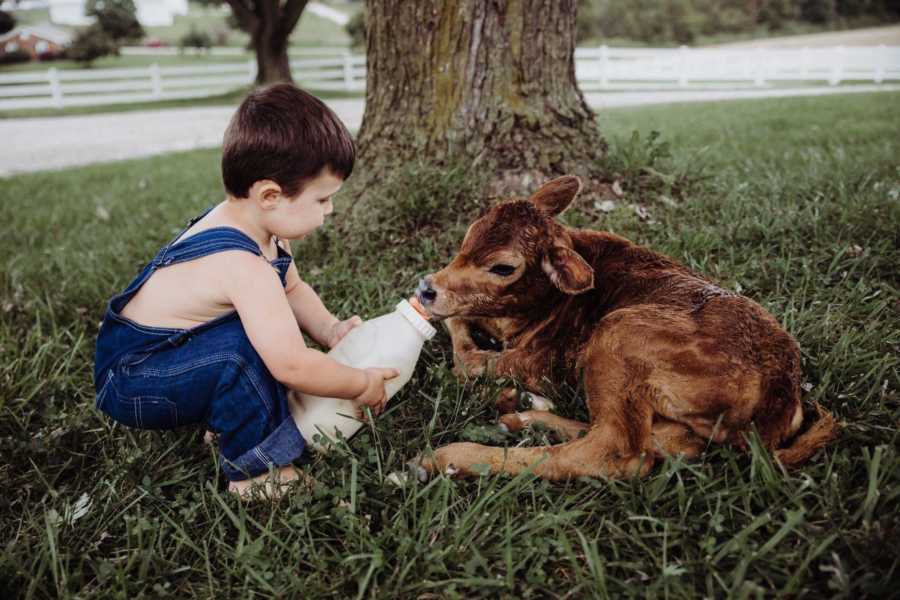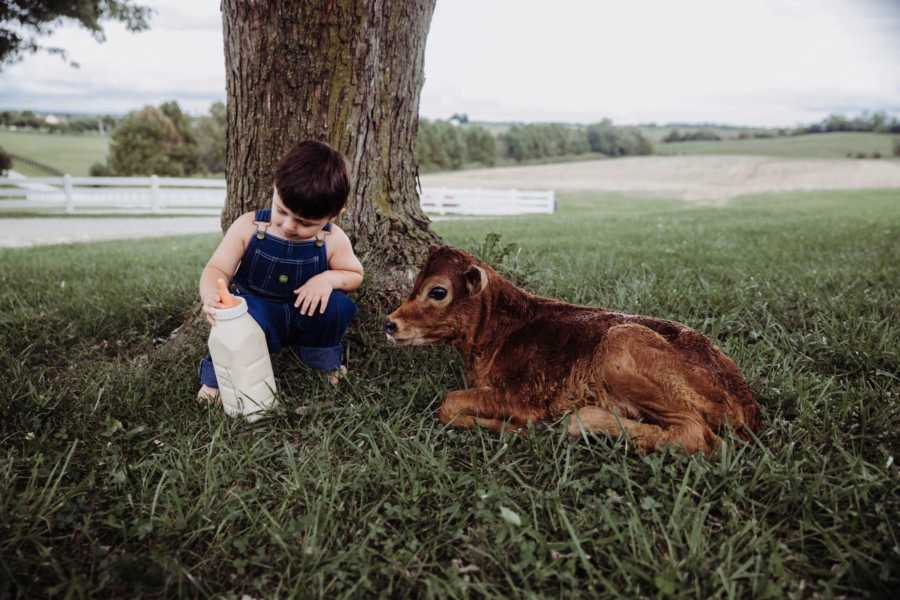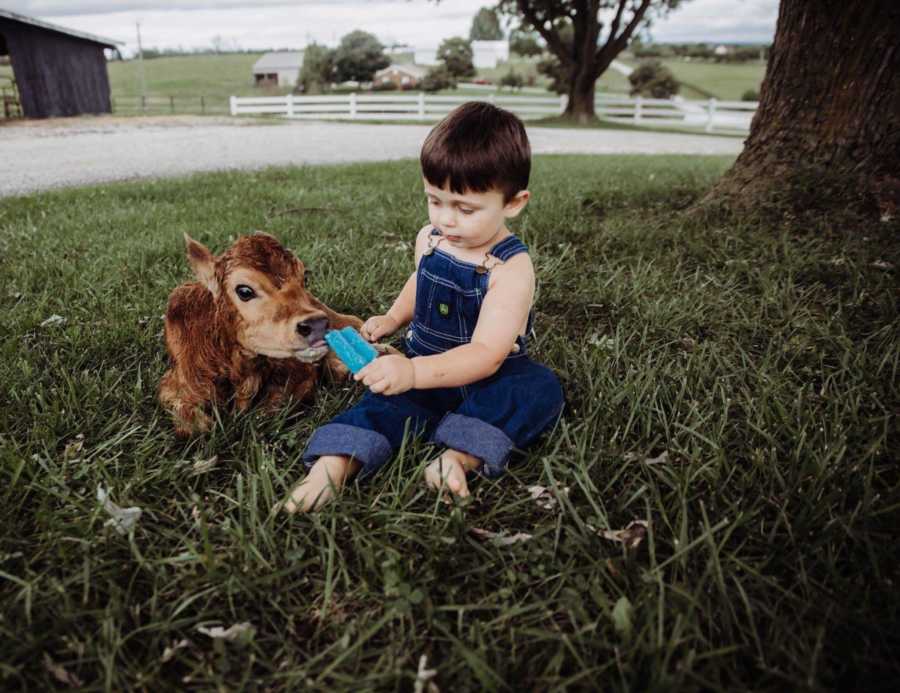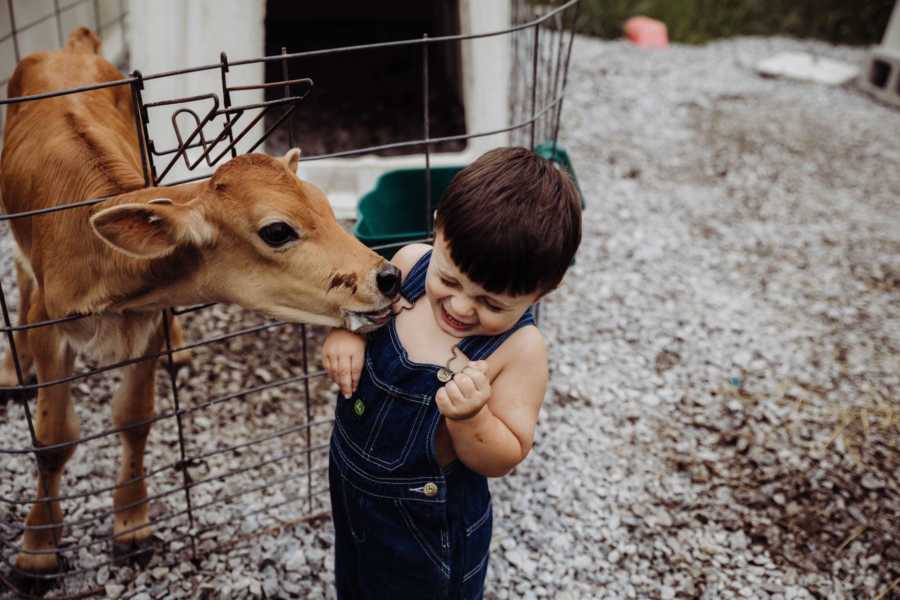 The best part of the whole experience for me was how amazing it was to see my own baby Liam love watching the baby calf be born. Such young lives bonding in front of my eyes. He cared so deeply, which surprised me because he's only 2.  He was glued watching Brady pull the calf out. He never moved – just kept his eyes on them. As a mother, I couldn't be happier that he got to experience something as beautiful as birth. It's not every day kids get to learn and be hands-on during something so magical.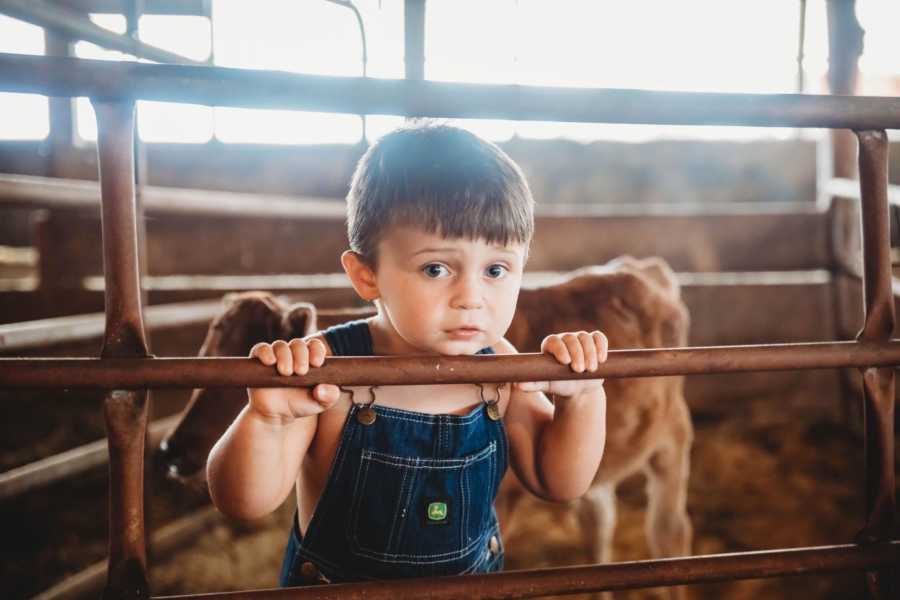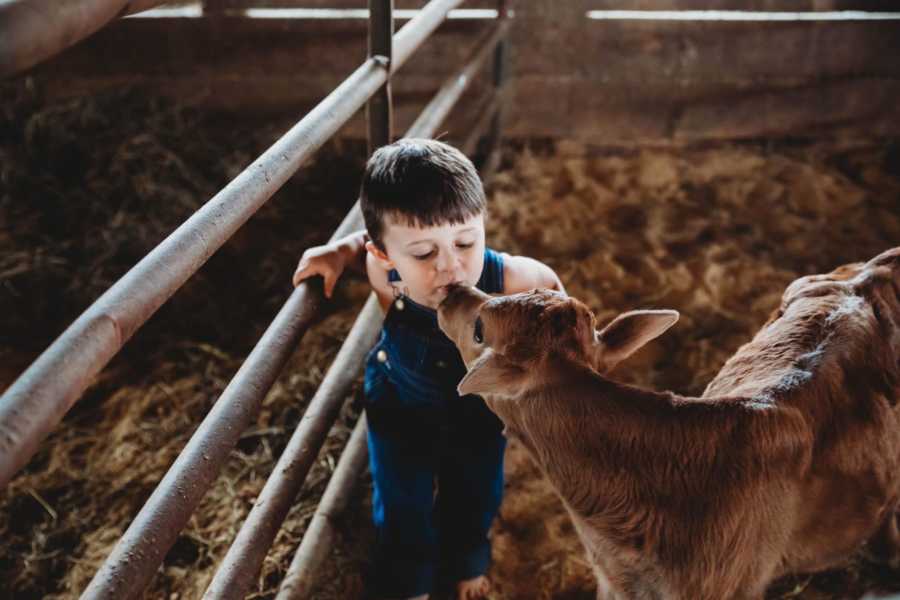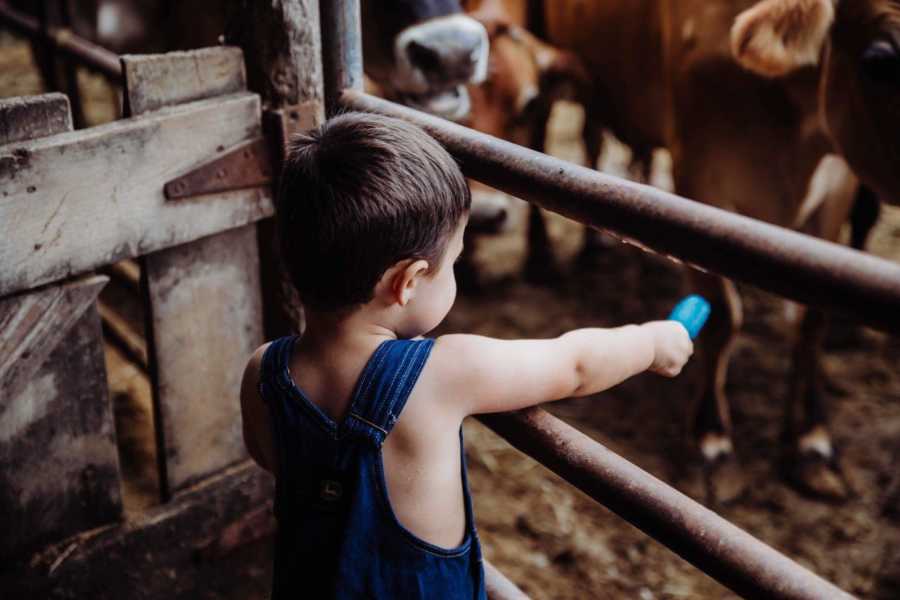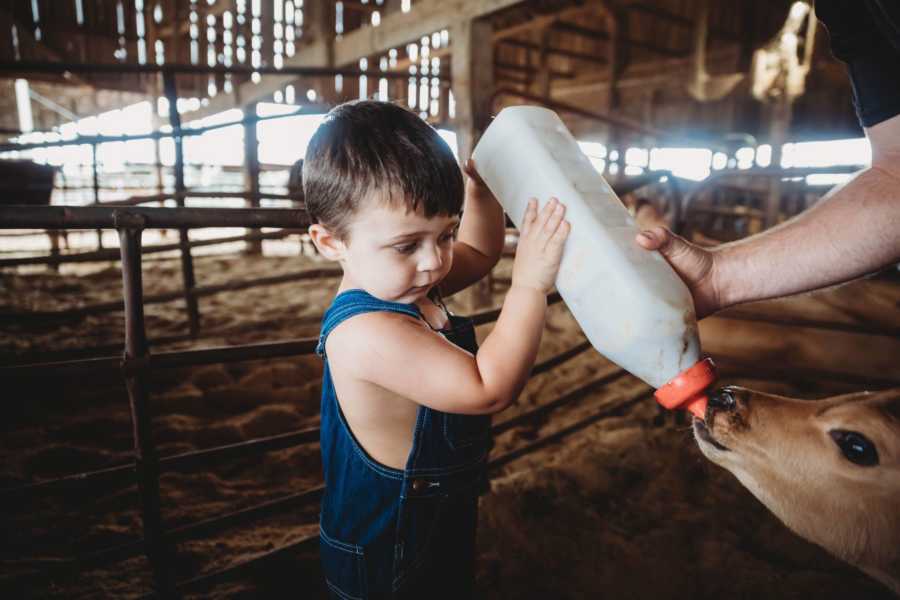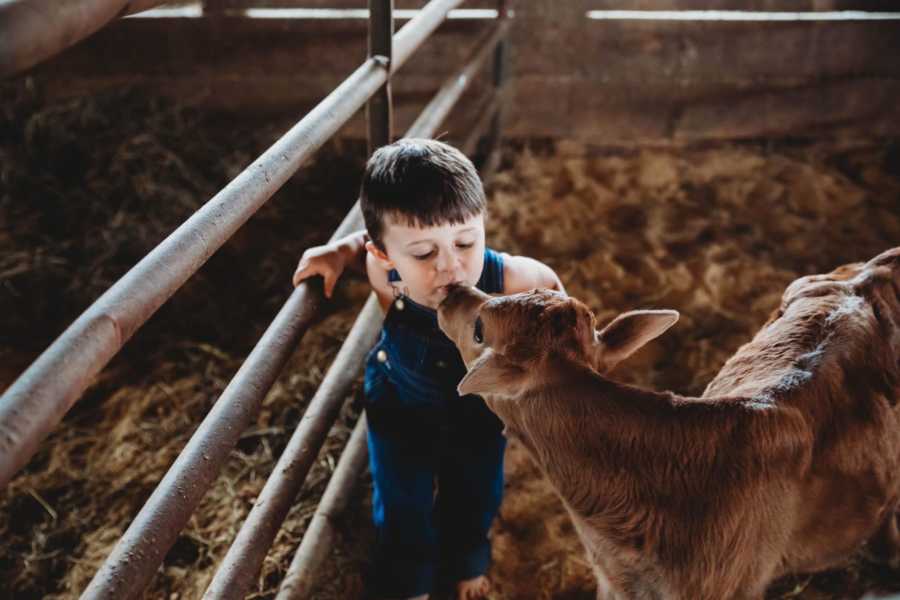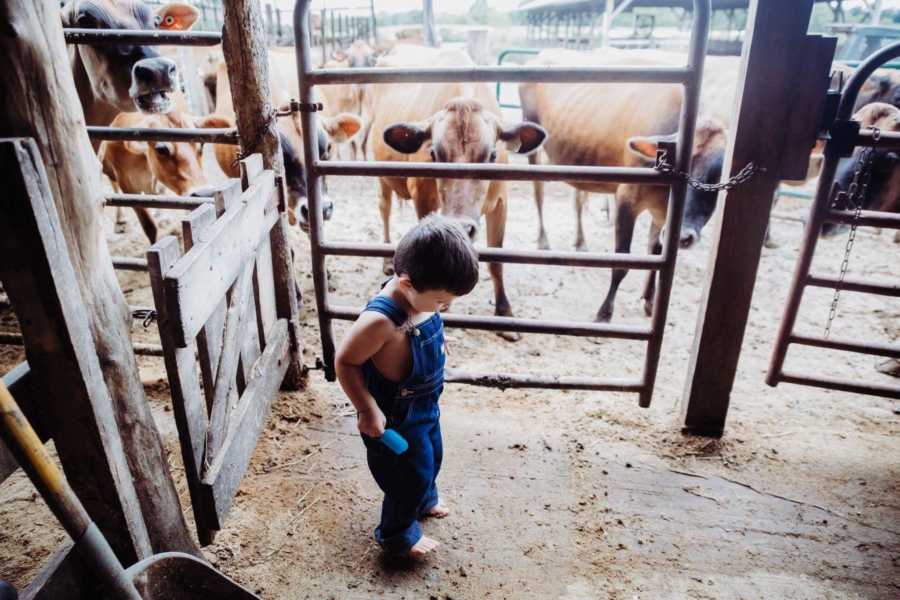 We hung around the farm all evening and I was blown away by the amazing operation they had right in our little town, providing us with quality food and products I never previously took the time to think about where they came from, or who's hands have worked to produce the food on my table at night.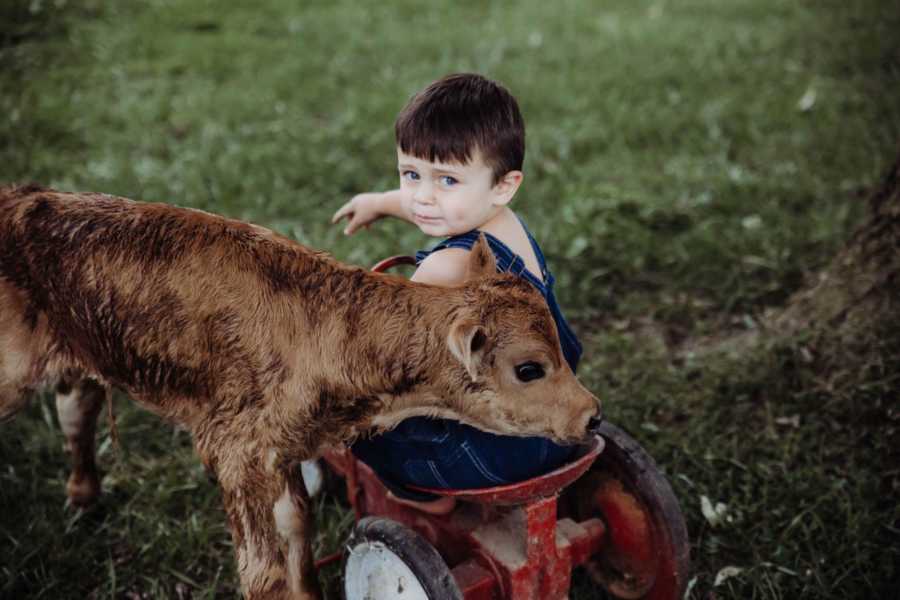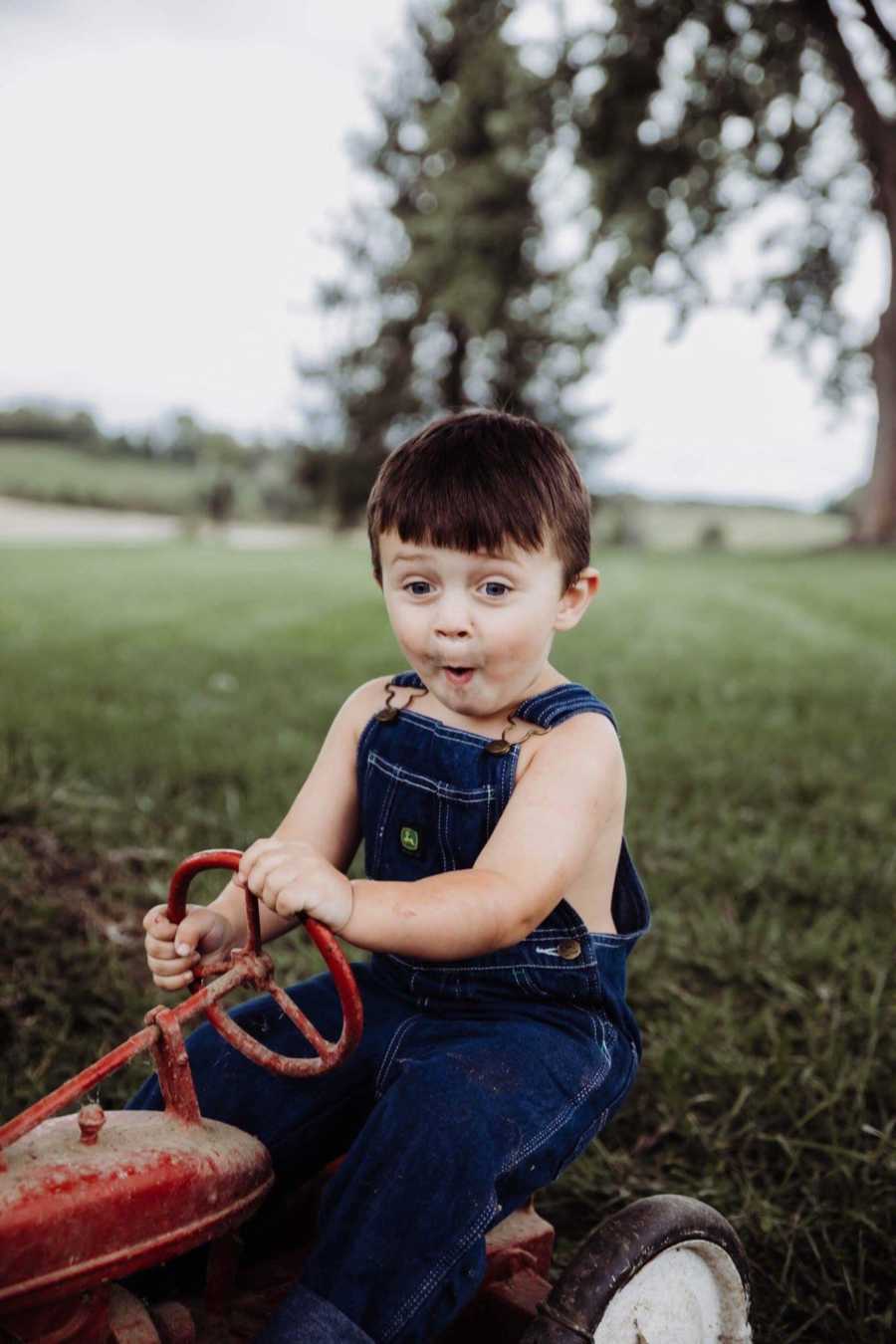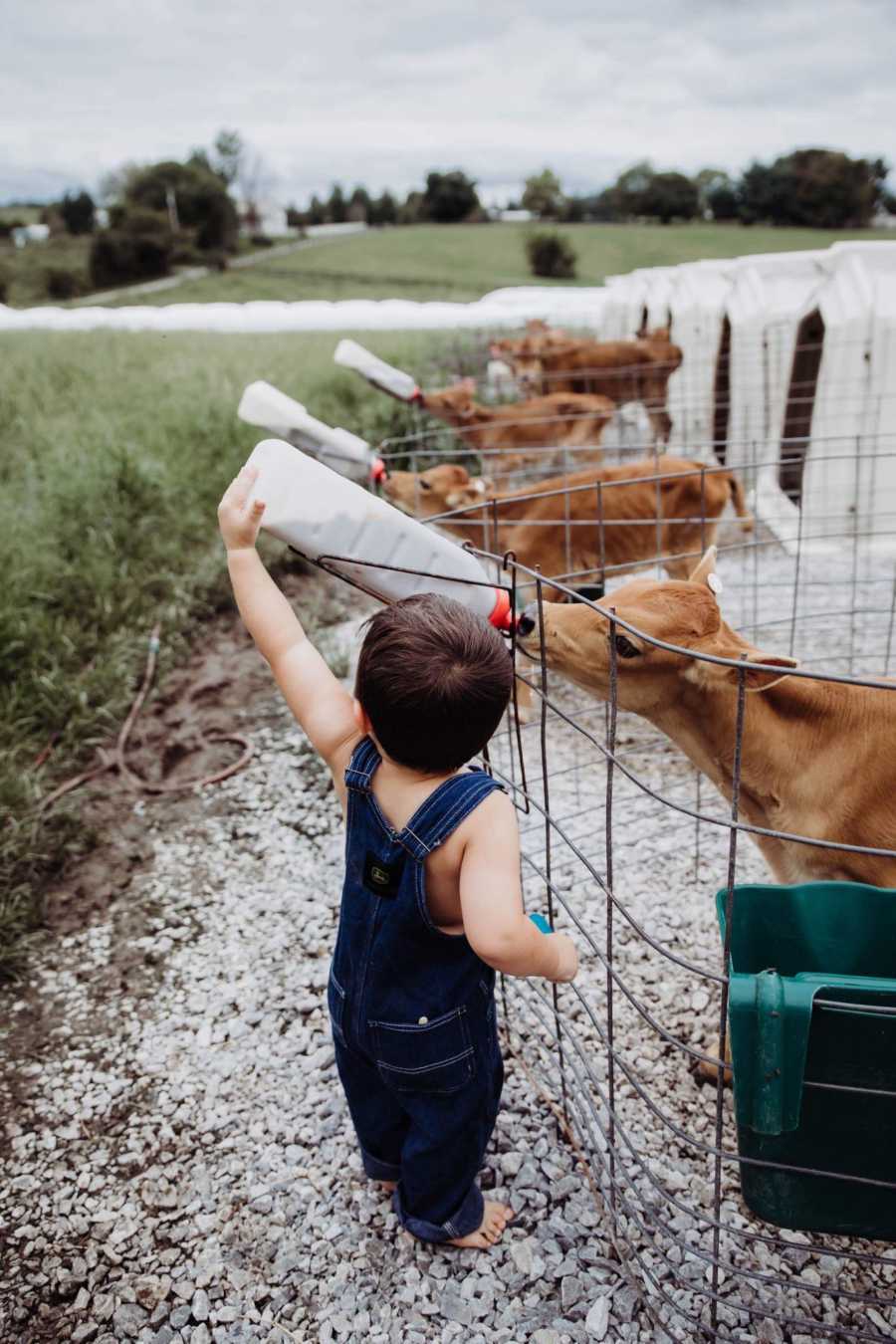 My heart could have exploded right there watching Liam take it all in and help. I think I might have a future farmer on my hands. He's yelled for 'cow' ever since we've left. I think we will be making weekly visits so the two new best friends can see each other!"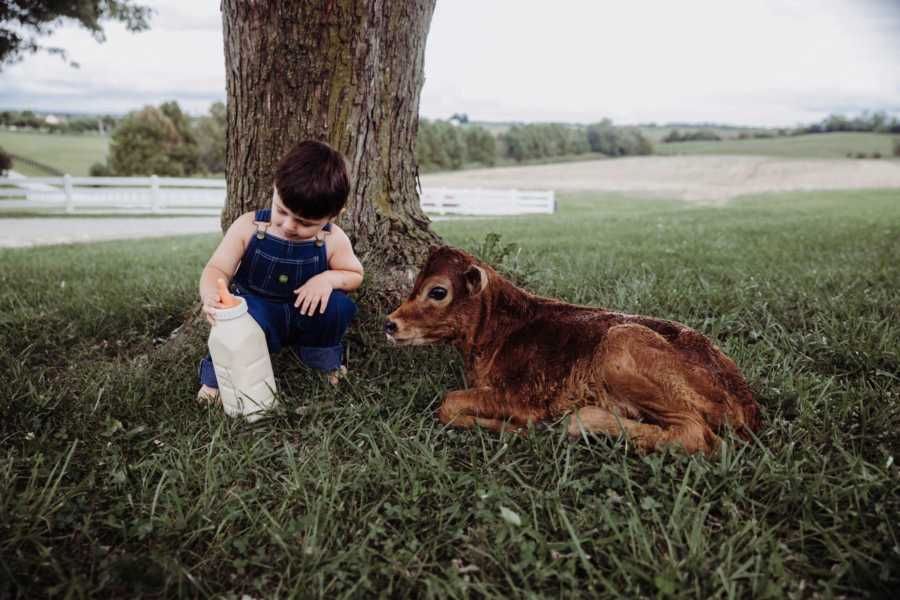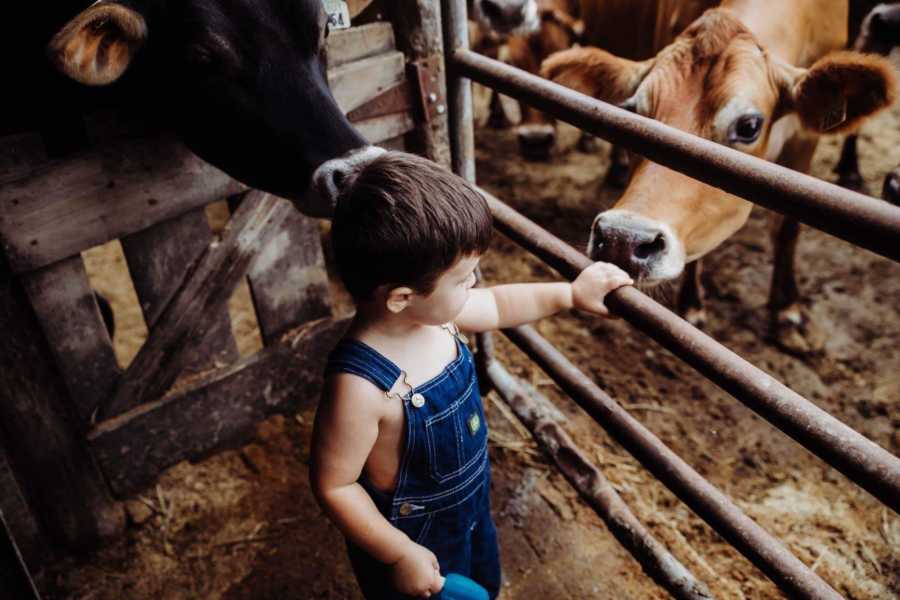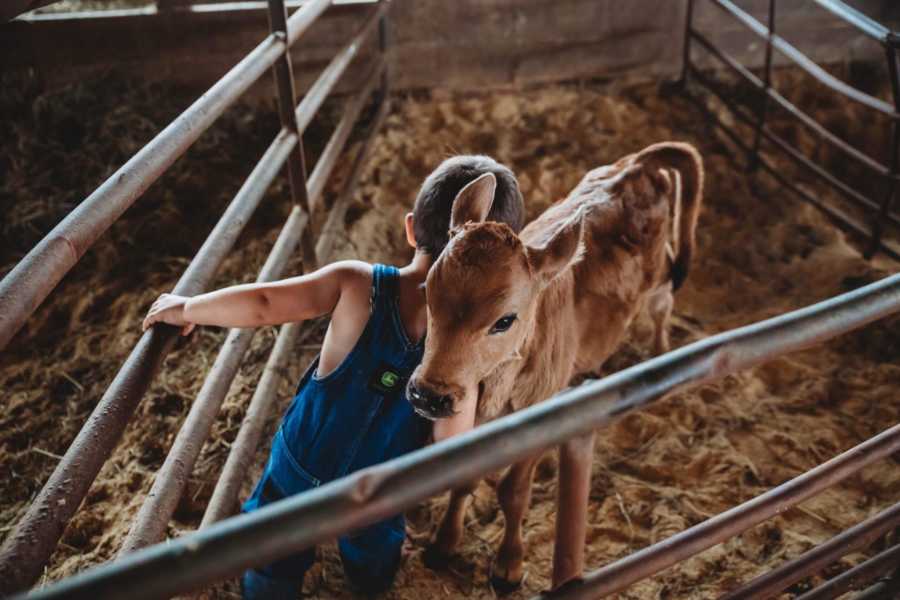 This story was submitted to Love What Matters by Sarah Hill of Sarah Hill Photography in Harrodsburg, Kentucky. Submit your story here, and be sure to subscribe to our best love stories here.
SHARE this story on Facebook if you believe in the beautiful power of motherhood.