"My name is Sandra Urbina and my dad's name is Benjamin Urbina. And my relationship with my dad well… I admire him really. He has done so much for us, he is so selfless, always putting us and anyone for that matter, before himself. No matter who he is or what he does, he stays humble and optimistic. We have had financial problems in the past but no matter what he finds a way to provide for us. He's a great dad!
We are originally from Mexico, but moved here 10 years ago. My dad wanted us to have a better life, you know the American dream. We left our comfortable life in Mexico to come over here and start from zero. He is actually a preacher and although the church pays him some money it is not enough for us to pay our bills and that's why he has a remodeling business. He is a great handyman, he has done so much work to our house that it's completely unrecognizable from when we purchased it.
My family recently went to Alabama for my sister's best friend's baby daughter's birthday. While there they came into some trouble with Bank of America, as there were hardly any ATMs and bank locations over there so that's why they decided to open an account at Wells Fargo.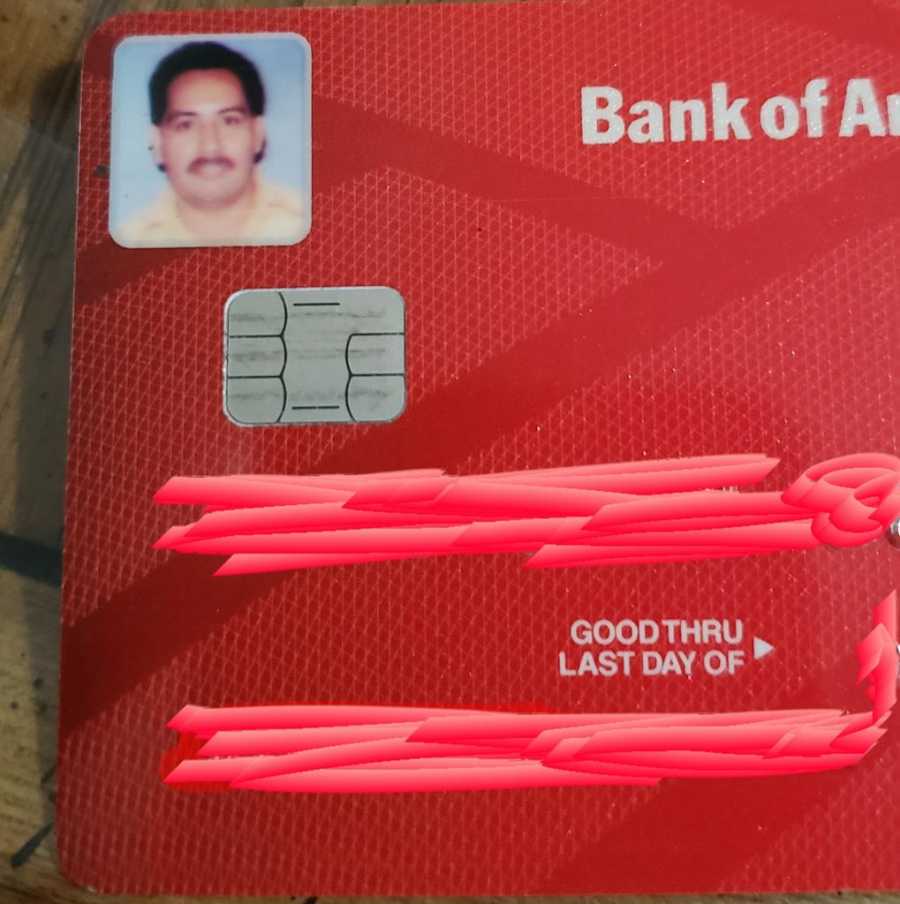 When he opened the account and Wells Fargo asked if he wanted a picture of his face on the card, my dad thought they would put the picture in a little corner like they did on the Bank of America card.
But when they gave him his new card he was shocked and said, 'WHAT IS THIS?' It just wasn't what he expected at all. And my mom busted out laughing at his card that had his face all over it. When I got home from school my mom was eager to tell me the funny mishap.
She was like SANDRA! COME LOOK! And told my dad to show me it. And he pulled out his card and showed me and between laughter my mom tried to tell me the story and then we both busted out laughing even more.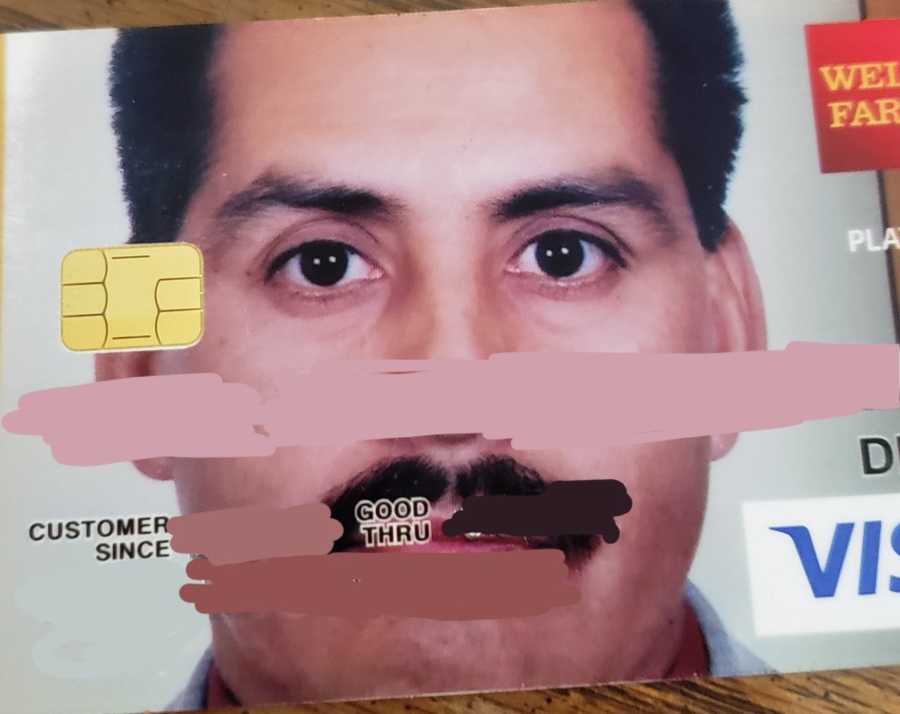 And my poor dad was just like alright, alright what's so funny!
And that's when I told him to give me both of his cards and I proceeded to make the tweet.
So my dad got a new credit card and they asked him if he wanted a picture on it so he thought it was gonna be a tiny picture of him like the previous card he had so he sent them a picture of him and then…😂😂😂😂🤣🤣🤣🤣
HE PLAYED HIMSELF BRUH! pic.twitter.com/6tNoYdbrZL

— Lavender bb 💜 (@roasted_weenie) September 10, 2018
At first it was getting a few likes 5, 10, 12, 24, 30…. as the numbers kept increasing I was like wow, that's cool! I've never really gotten that many likes, if anything 12 on a normal tweet like that.  So, I went off to work and after work to my friend's house because she was supposed to help me do my hair. And while there the likes kept increasing it was crazy it was at like 300. So just at 300 I was already very much in shock like wow! That's when it hit me more, 'Wow, this IS REALLY GOING VIRAL!!'
He's always telling us dad jokes at home but we're always like 'Ahhh, not funny, Dad!' (that's how we get along, not like disrespectfully). So, for him to finally do something that people thought was hilarious was a big dad win!'"
This story was submitted to Love What Matters by Sandra Urbina of Texas.  Submit your story here, and subscribe to our best love stories here.
Read more hilarious stories like this here:
'Momma, something funny happened.' He starts rolling up his pant legs and pulls out my THONG.': Woman shares hilarious mom fail, 'I had to catch my breath'
'Why not press this conspicuous button and see what happens?' I've never been so scared of a kitchen appliance.': Mom shares hilarious cooking fail, urges 'read the instructions'
'A student called me over at lunch. 'Ms. Lyles, I think you're catching pink eye. One of your eyes is closed shut.': Parent liaison shares hilarious makeup fail
'How did you get home so fast?' My jaw hit the floor. I had forgotten to take a child to school.': Mom of 5 shares hilarious parenting fail
Please SHARE this story on Facebook or Twitter if you believe in having a good laugh with your friends and family.