"So, during lunch duty, a student calls me over and says, 'Ms. Lyles, I think you are catching the pink eye.'
I asked her what did she mean because I didn't think I heard her correctly or properly understood the wording.
She then goes on to say 1 of my eyes is closed shut.
I ran to the bathroom to take a look at what this precious student is trying to tell me.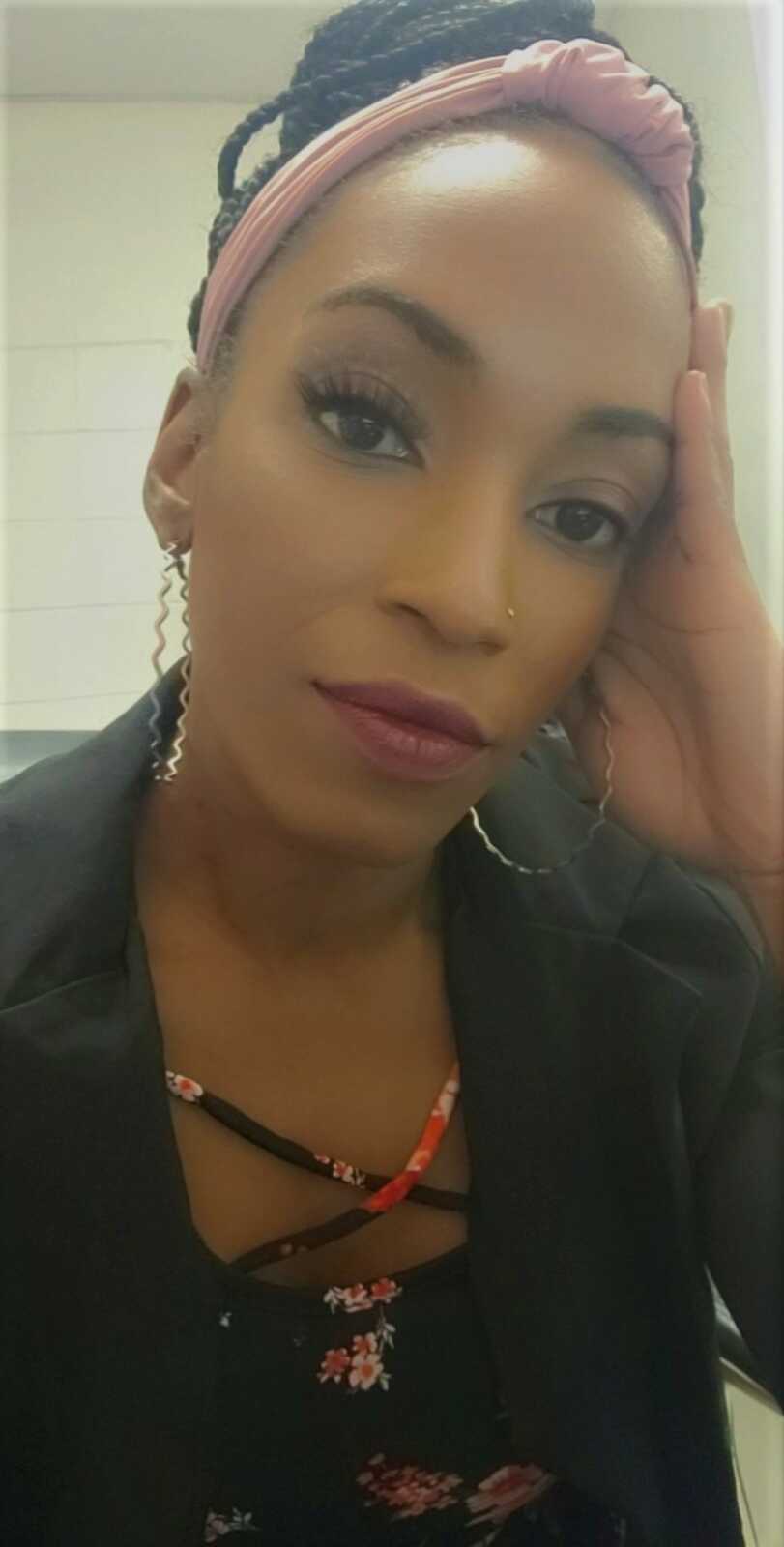 Once I took a look into the mirror the closed eye that the student is trying to show me is the same exact eye I took my eyelash off of while doing some work in my office.
I meant to put my eyelash back on before lunchtime and I completely forgot to do so.
I went the majority of my day with only 1 eyelash on and to top it all off we had a half-day this day so basically, it was all day with only 1 eyelash on.
I began working as a Parent Liaison 6 years ago and absolutely love my job.
I love working with the parents, students, and teachers.
I love connecting the bridge between others. I am also a parent that has 4 children in the district as well.
So this is my passion to help serve and bring more parental involvement into our district.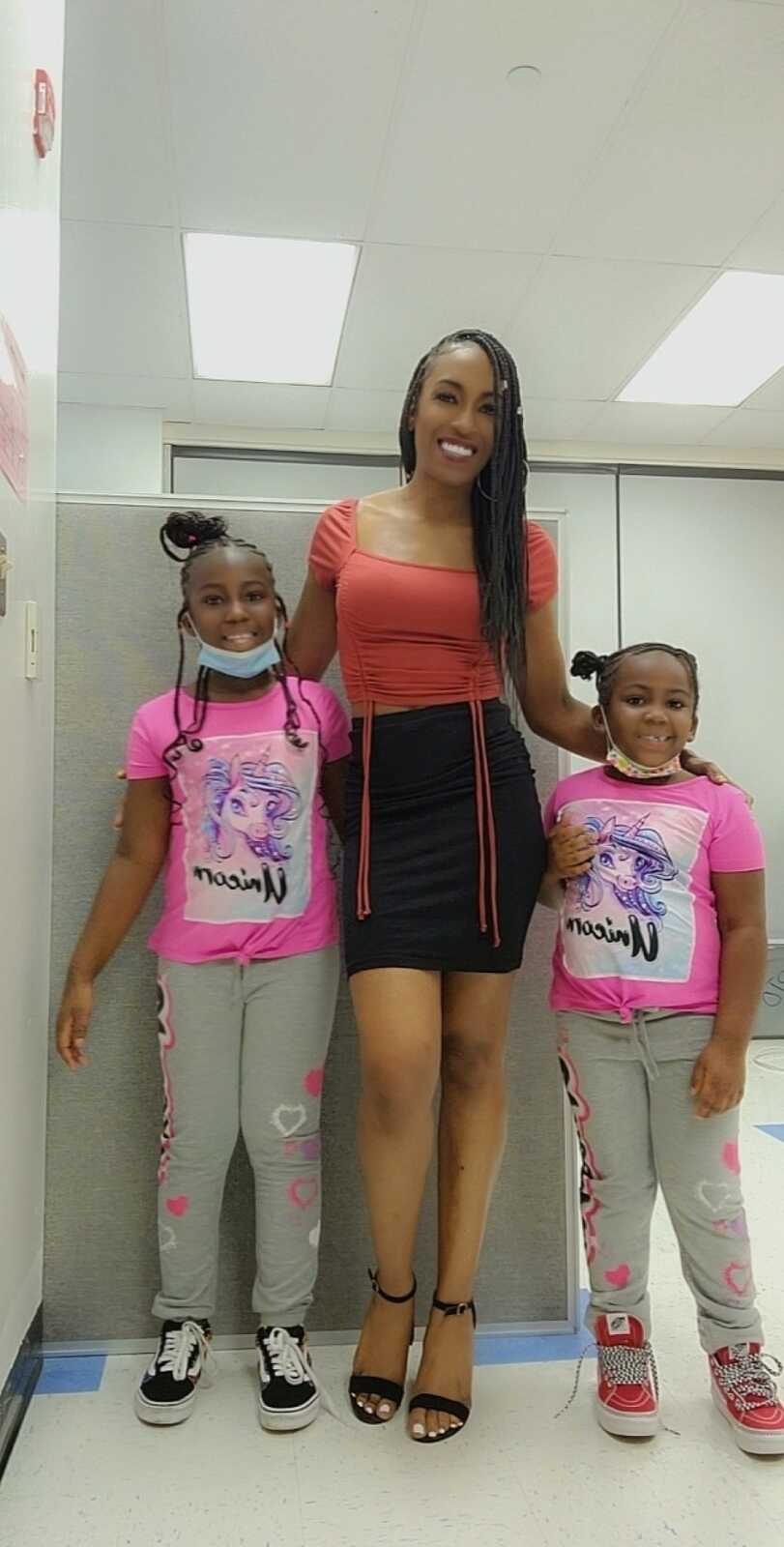 The day prior to noticing my eyelash missing was very busy; we had a half-day and I was preparing for back-to-school night.
I had so many documents and a PowerPoint my principal needed me to do ASAP to add to our agenda for the evening.
When the student called me over I didn't think anything besides her asking me if she can go to the bathroom, purchase a snack, or just complement the pretty dress I wore that day.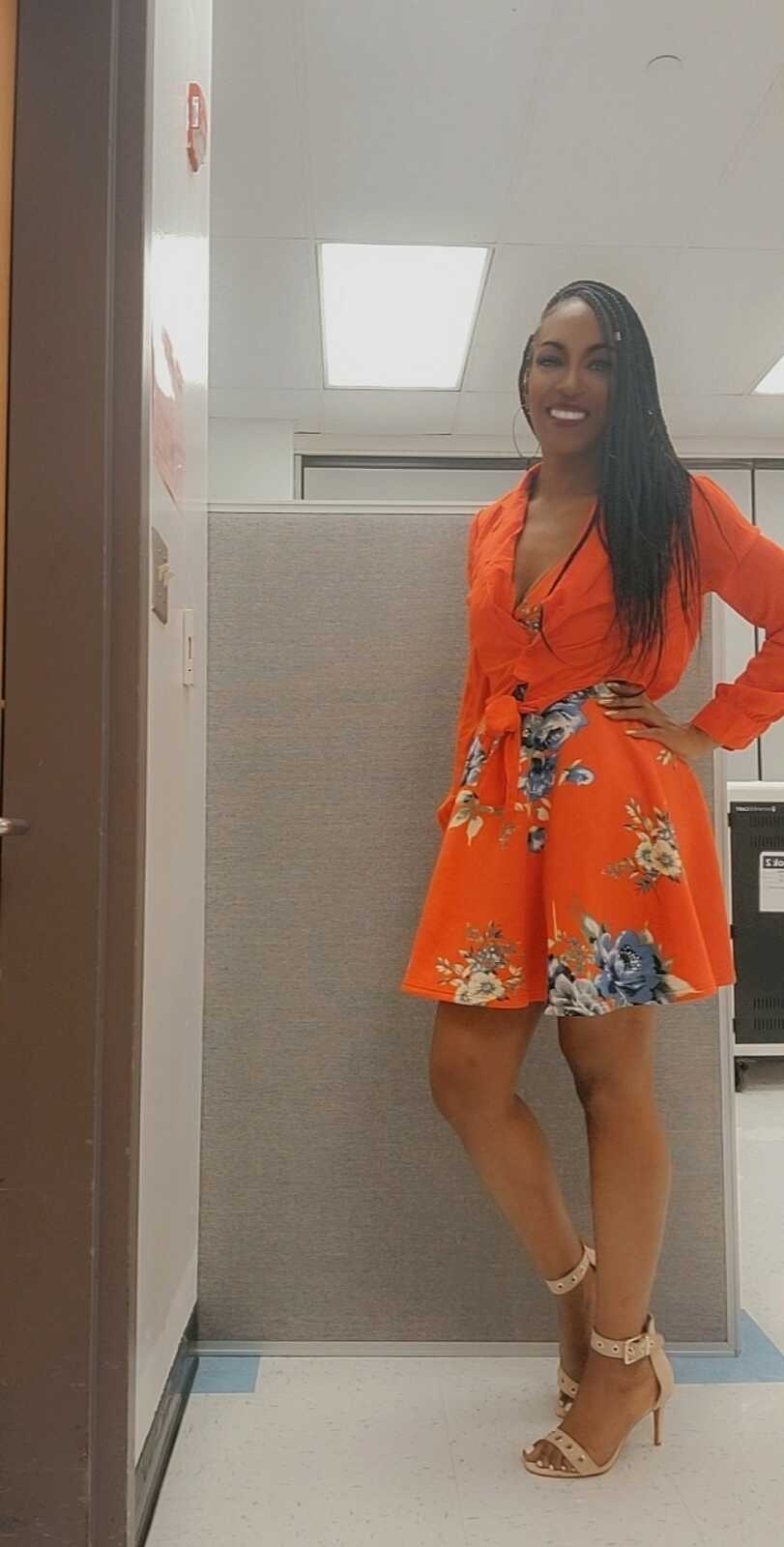 This lunch period is the same as my other 2 daughters' so all the students know me and call me Ms. Lyles or auntie.
They love to chat with me about their day; it makes them and I feel wonderful after a stressful day.
When I checked my eyes in the mirror all I could do was laugh.
I wasn't upset, I just was concerned about why my children didn't tell me earlier or if any parents or teachers I had meetings with all a.m. had seen it and just didn't say anything to me.
I was a bit embarrassed but also couldn't stop laughing.
I did what any makeup lover would do… went into my pocketbook, pulled out my eyelash glue, and placed the missing eyelash back on.
When I went back to lunch a few of my daughter's friends were laughing and asked if I was okay.
They went on to still tell me I looked beautiful and how they loved my dress and nails.
What I would love for others to take away from this is no matter how good or bad things may be, kids will always tell you the honest truth.
Also, always carry a mirror with you for touch-ups and never ever take your eyelashes off while typing again at work."

This story was submitted to Love What Matters by Sherrice Lyles from Asbury, Park NJ. You can follow her on Instagram accounts and her Facebook. Submit your own story here and be sure to subscribe to our free email newsletter for our best stories.

Read more stories like this here:
This Teacher's 3-Word System To Help Students Through 'Bad Days' Is Empathy At It's Finest
Elementary School Teacher's Disney Spin On Photos Are Guaranteed To Make You Smile—Here Are Our 25 Favorites
5 Reasons You Should Marry A Special Education Teacher
'I walked away from my job and my $64,000 salary.': Teacher of 11 years explains  'difficult' decision to quit amid reopening crisis
Brighten someone's day and SHARE this story on Facebook with friends and family.