"I've always wanted to be a mother to the point where I fantasized about it. My husband and I have been together for almost 15 years; we were high school sweethearts. As teenagers we talked about how we would have 3-4 kids, how they would play football and volleyball like we did, what they would look like, and what type of parents we would be. We pictured all of our children with their friends at our house, Christmas mornings, and prom. I imagined my husband walking our girls down the aisle and family vacations we would all take together. You know what wasn't part of this fantasy? Autism.
My pregnancy with my oldest daughter was typical. We conceived on the first try without even trying, which ended up giving me false hope for our future children. I was 18 weeks pregnant with her when we got married, which was a magical moment to be able to share with her. She was born on a hot August morning in sunny California and filled our hearts with so much joy. She was everything I had always wanted and everything I had been waiting for.
It wasn't until around a year old where we began to notice some interesting behaviors. She would put her mouth on everything; I mean everything. The floor, the furniture – you name it, her mouth was on it. Licking it, tasting it, and even if we told her no, it didn't matter; she'd always go back for more. Then we began to notice she wouldn't let us touch her toys. I mean she would let out a blood curdling scream if I tried to put her toys away or play with her. So, I just didn't try to play with her anymore because it was causing more harm than good. I learned to clean up after she had gone to sleep because doing it before was just exhausting for everyone.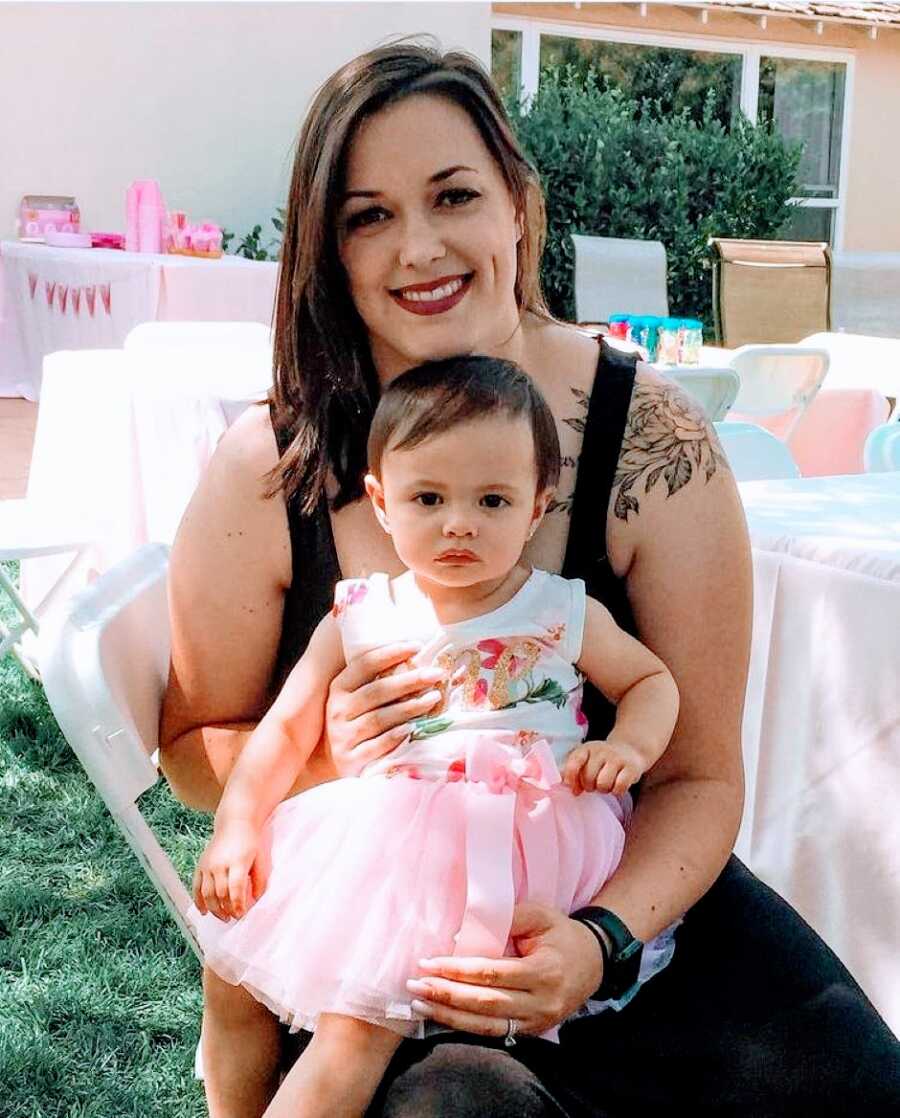 When we really began to worry about her lack of speech around 18 months, everyone told us to just read to her. I mean did they not see my child? Read to her? Ha, okay. Well, I gave it a try and let me just say it wasn't successful. She pulled the book out of my hand and would get mad I was touching it in the first place. Eventually I gave up. I stopped trying because everything I was doing wasn't working. I felt defeated. This one thing I wanted for so long I clearly was failing miserably at it: being a Mom.
At 2 years old she was referred by her pediatrician to get her assessed due to her not talking. I filled out mounds of paperwork, and if you're a special needs parent you know exactly what this is like. As I answered questions like, 'Does your child answer to their name?' and 'Does your child flap their hands?,' I thought well she clearly hears me, but just doesn't want to look in my direction and she doesn't flap her hands. I've seen videos of autistic children flapping their hands and my daughter doesn't do that. There is no way she is autistic. I couldn't even fathom the thought and I would do everything in my power to convince myself it wasn't possible. No matter what I chose to answer on those questionnaires or what I would tell the Psychiatrist assessing her, I was soon going to find out I was wrong.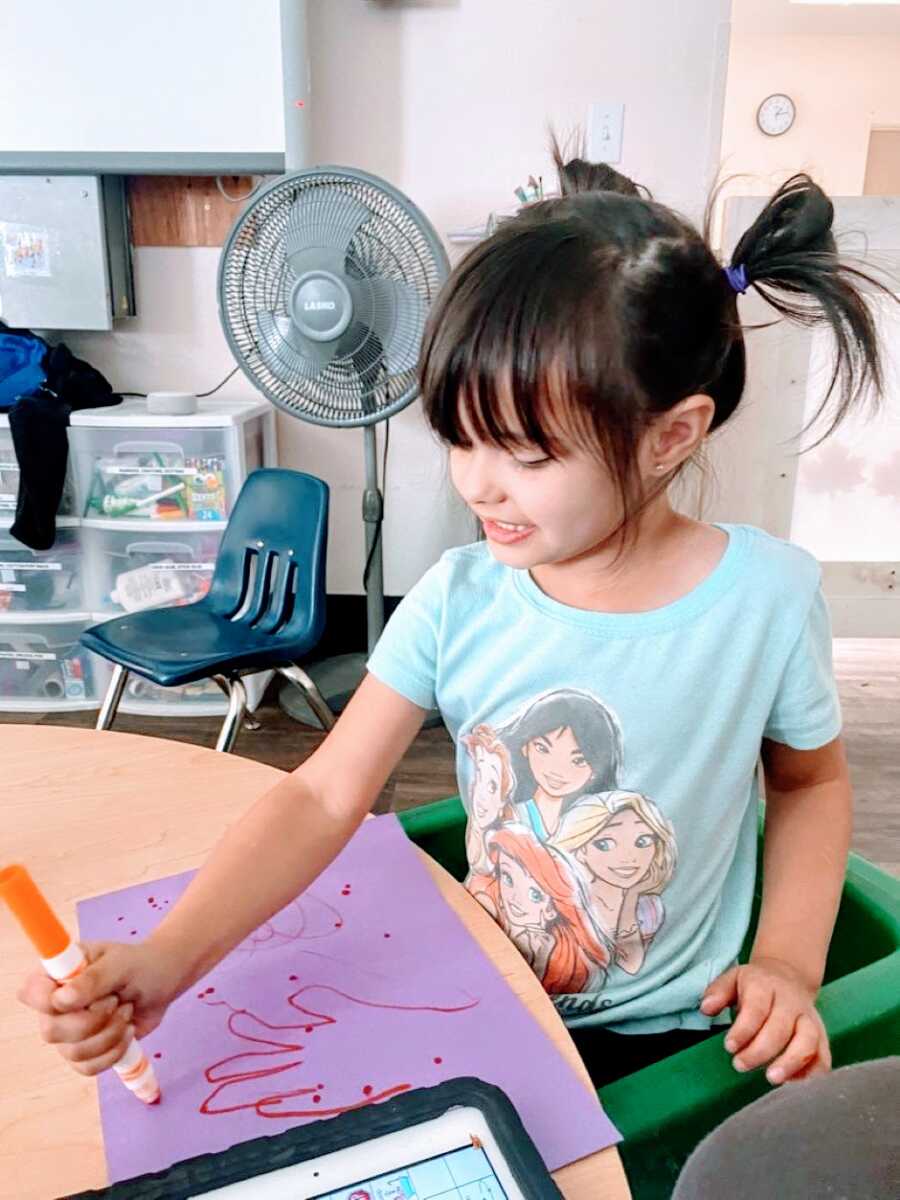 I couldn't fathom my daughter being autistic. Why? Because the thought absolutely terrified me. I've seen movies and TV shows of autistic children and I knew this wasn't my daughter. My daughter didn't cover her ears when loud noises appeared, in fact she didn't seem to care at all. She didn't shy away from bright lights or dislike being in public. She had a look of wonder and joy on her face in the presence of it. She never harmed herself or anyone else, she never rocked back and forth or disliked certain clothes. Therefore, there was no way she could be autistic. Not to mention I wasn't cut out to be a special needs mom. The words 'special needs' alone scared me. I knew nothing about autism or special needs. I wasn't like those parents, I wasn't strong enough or cut out to do this. Well, so I thought.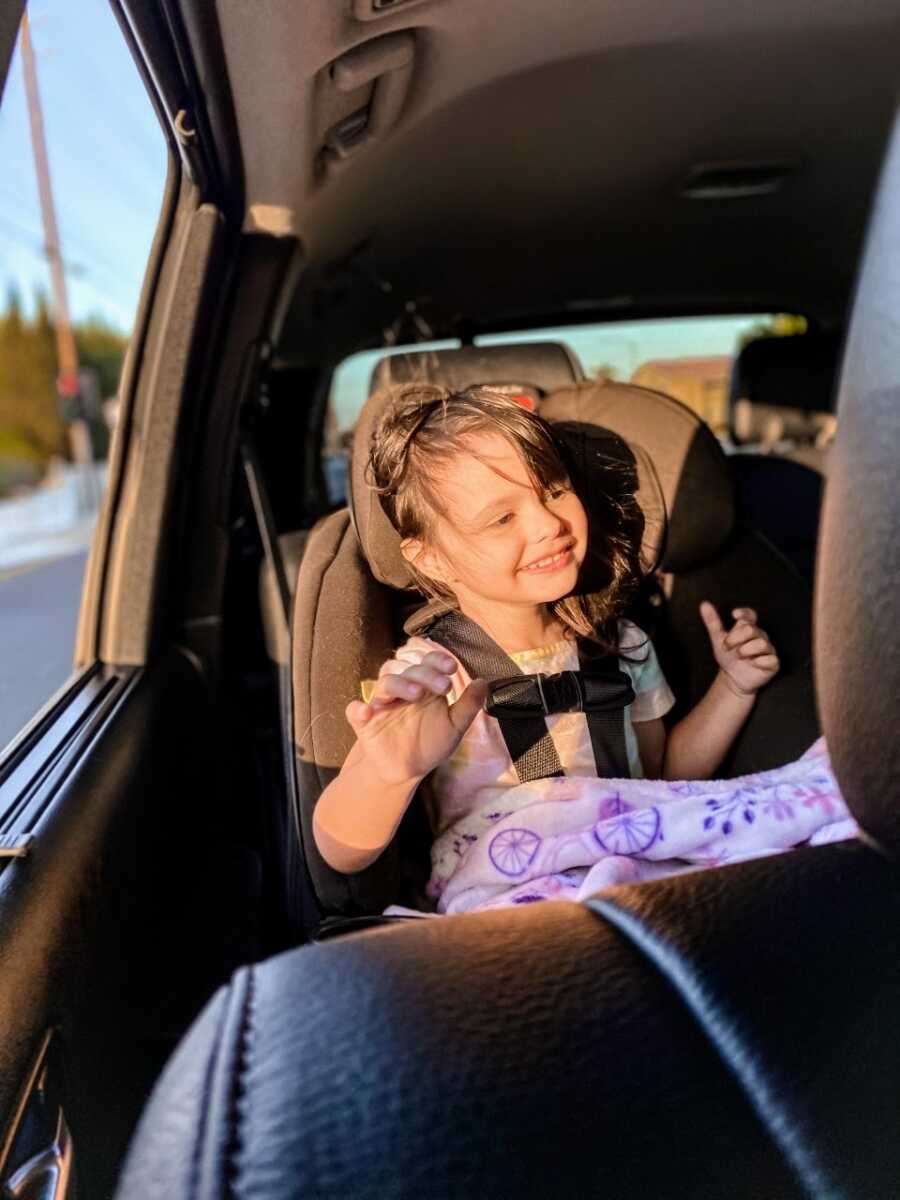 At 2 years and 4 months, our beautiful, animal loving, smiley daughter was diagnosed with autism level 2 and sensory processing disorder. I was 25 weeks pregnant with our second. When the Psychiatrist said those words, I cried. I knew it was coming. I knew she was about to say it, but hearing it out loud finally proved the voice in my head convincing myself she wasn't autistic was wrong. When we got home that cold December day just 7 days before Christmas, I felt like I was in a dream. I thought, 'Now what?' I felt like I had just left the hospital with my newborn baby, without the slightest clue as to what to do. So I sat there and I felt it. All of it. All of the emotions, heartache, and sadness that came with her diagnosis. I allowed myself to mourn what I thought our life was going to look like. Then I told myself I needed to move on and move forward because that beautiful big brown-eyed girl is counting on me to be her mother. To advocate for her, to fight for her, and to speak for her until she could speak herself.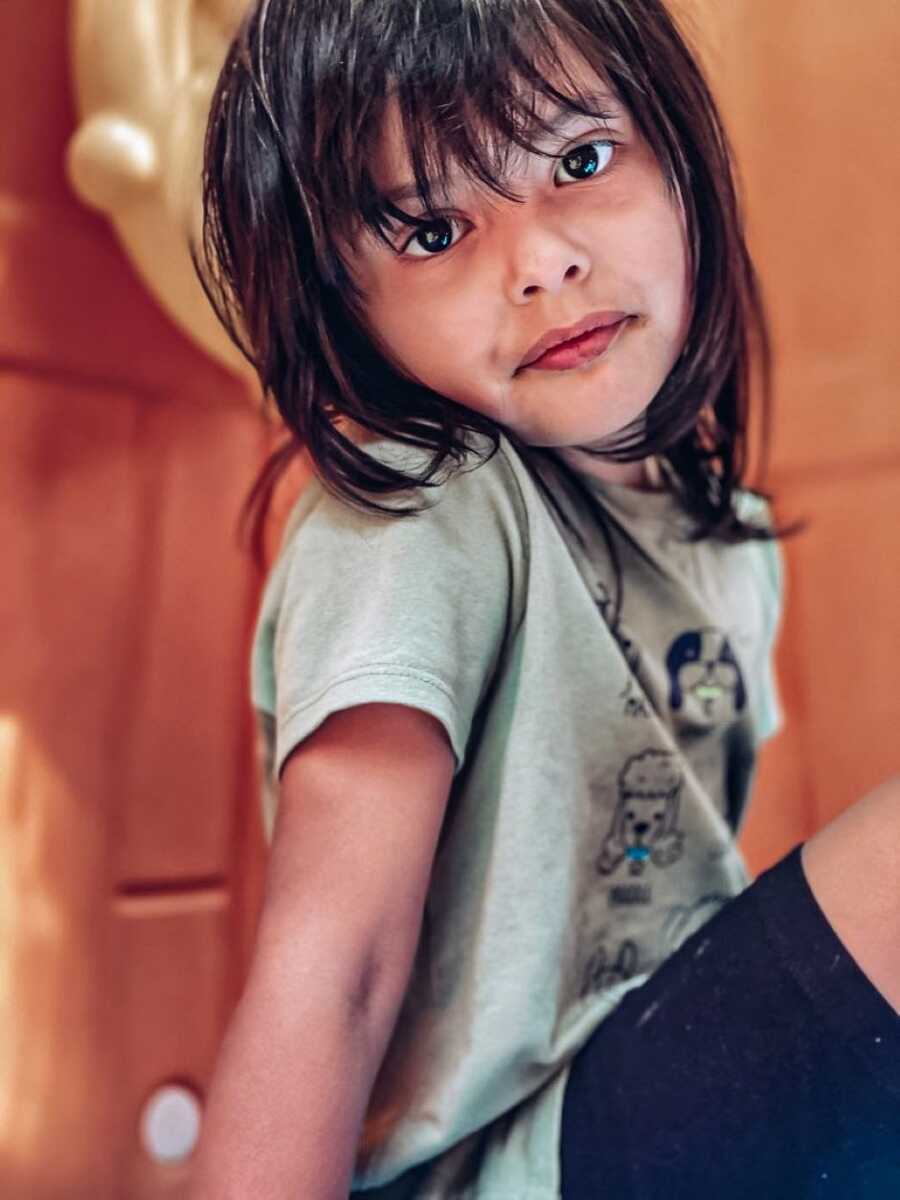 Just 3 months later, our second daughter was born. I was again terrified. How would she handle the new baby? Would she be jealous? Would she even notice her? To be honest, I had no expectations of her. I've learned to think this way. Instead of picturing what she is going to do, I let her show me. For the most part, after we brought her baby sister home she ignored her. It was like she didn't even exist. Life continued on like nothing had ever happened. At times this made me sad and that's okay. When I would feel myself losing hope, she proved me wrong. I'll never forget the first time she stopped, looked at her sister, and touched her. I cried ugly tears because finally the two smallest things on this earth I loved the most interacted with one another.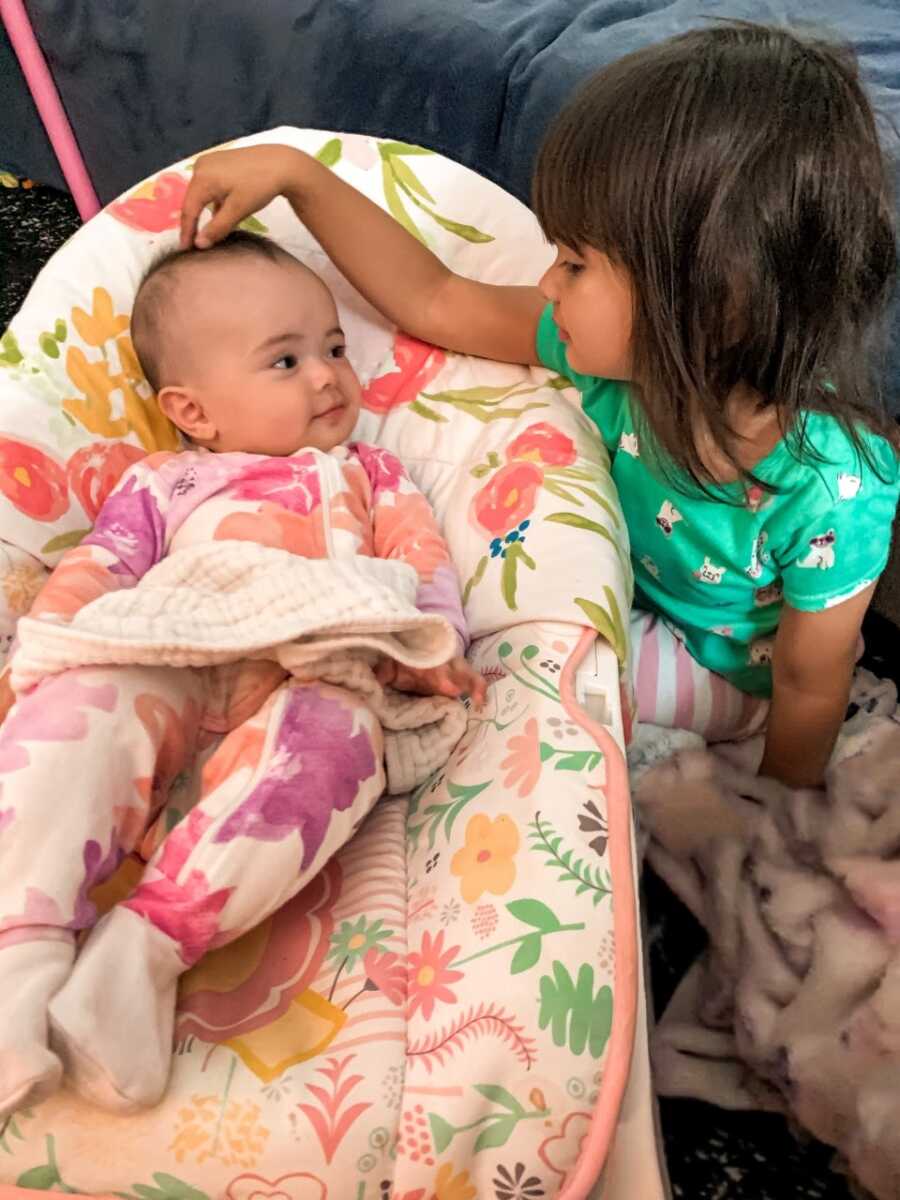 Being a special needs mom has taught me to not take these small moments for granted because they may not come around again for a while. The immense amount of joy these moments bring me are nothing like I've ever felt before. I've cried over the smallest things that most people take for granted. My oldest daughter saying 'duck' over and over again brought tears to my eyes. I placed a fork at her plate every single meal where appropriate, hoping one day she would finally use it. It took 2 years, but we made it.
Autism has taught me success isn't measured by the amount of time it takes you to complete or learn a new task. It's how far you've come and how hard you've persevered to get to where you are. Basic tasks are not simple for her and they never will be. Sometimes this makes me sad and angry, but that's okay. It's all a part of the process. If your child has just been diagnosed, you're in the process of getting an assessment, or you suspect they're on the spectrum, I'm here to tell you it's going to be okay. I promise you. You may feel alone and scared because in the beginning it's frightening; at least for me it was. I urge you to find your people, like me. You will need them to help you get through this. To be the best mother, father, grandparent, and caregiver you can be for your neurodivergent person.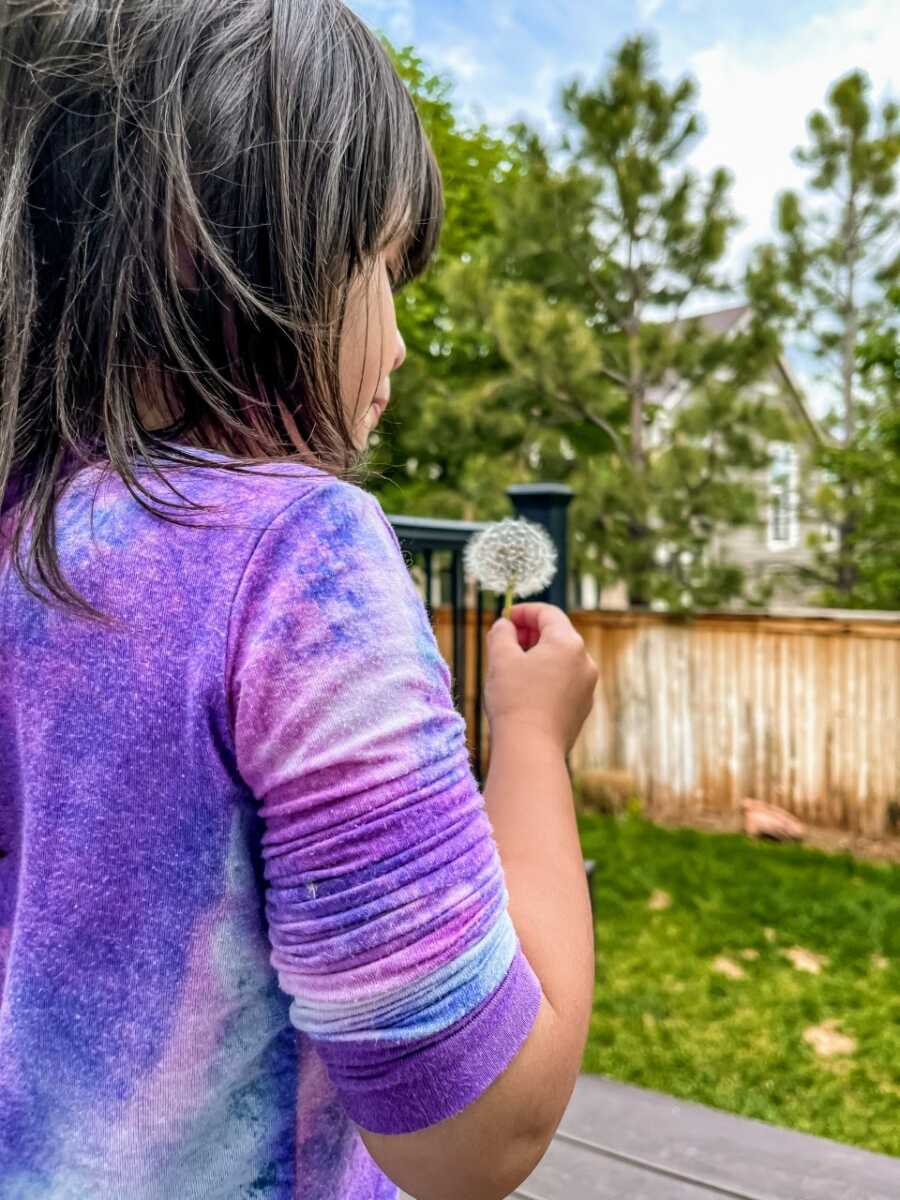 I've spent so much time and energy talking about my daughter. Why? Because we need to change the narrative. One day my husband and I won't be around anymore and I pray she lives in a world by then that accepts her for who she is because autism is not something to be afraid of. They shouldn't be excluded or made fun of for being different. Our differences are what makes all of us unique and maybe, just maybe if we put our assumptions aside and open our hearts, we may all learn something."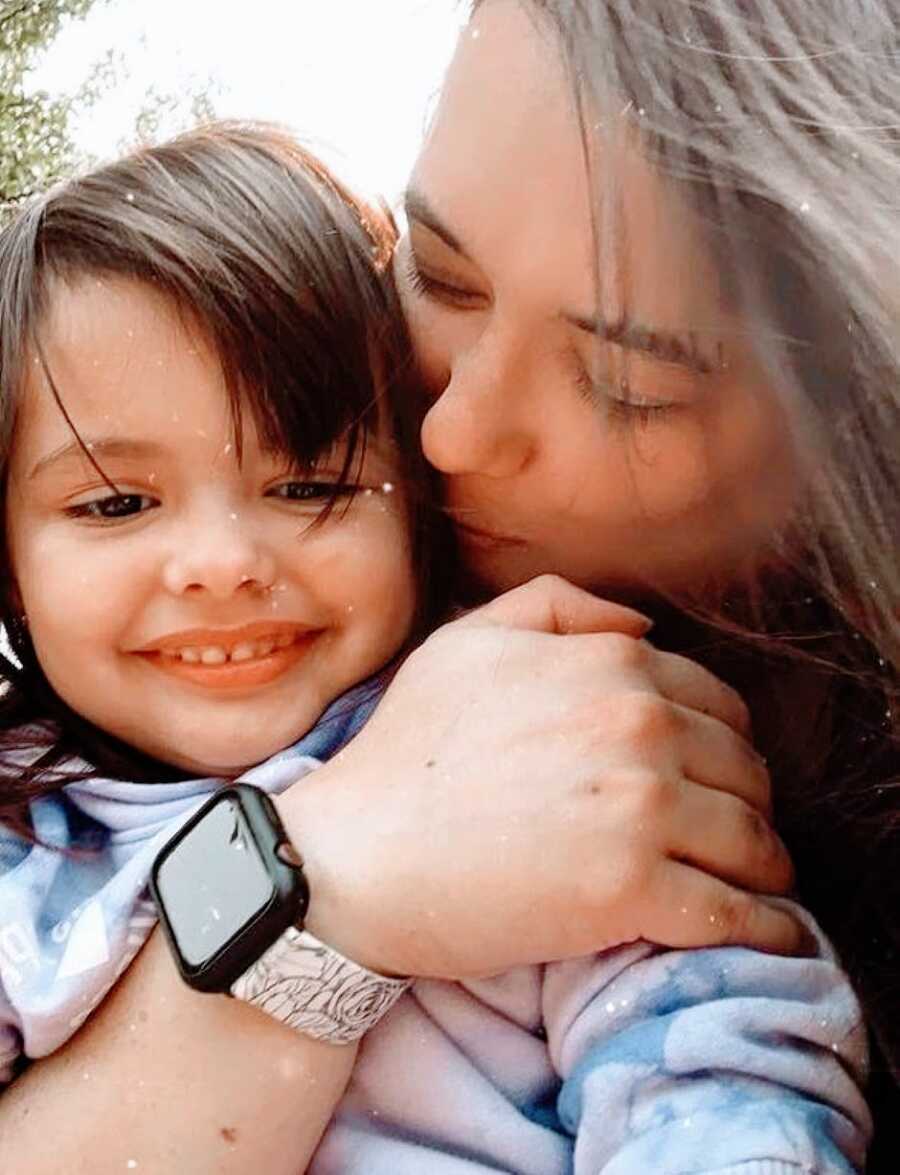 This story was submitted to Love What Matters by Ariana Thompson of CO. You can follow their journey on Instagram. Submit your own story here. Be sure to subscribe to our free email newsletter for our best stories, and YouTube for our best videos.
Read more from Ariana here:
'Why are all the other kids her age able to turn and look at their parents?' I chalked it up to me doing something wrong.': Mom to daughter with autism says 'find love in your heart not to judge'
Read more stories like this here:
'I guess you're wondering about the results.' It was like lightbulb after lightbulb going off.': After diagnosis, woman advocates for autism in girls, 'Representation matters'
'I mean it, kid! Give me my shoes! I'm not playing!': Mom to son with autism urges 'teach your kids about children like mine'
'My daughter is 4 and a half, and she's never called me mom.': Autism mom shares 'highs and lows' of motherhood
Give other parents strength and courage who are continuing to learn about their children with autism. SHARE this story on Facebook or Twitter.