"As my husband and I sat in the corner of an evaluation room waiting anxiously for an explanation as to why our daughter wasn't talking yet, I clenched my 25-week pregnant belly.
We had just spent 2 hours answering a million questions, filling out paperwork, and watching as the Clinical Psychologist and Speech Therapist attempted to get Harper to do a number of tasks. This wasn't the first time I had watched a medical professional attempt to get my daughter to put puzzle pieces into their correct shapes or see if she could follow basic instructions. Just a few months prior, she was evaluated by a Developmental Pediatrician, where her findings left us even more confused. She stated, 'I can't say either way whether she has autism, another developmental disorder, or she just has a speech delay.' Those words stung as I held back my tears. I naively had walked into this appointment alone because I had told my husband it was no big deal. I expected the doctor to tell me how we can move forward with getting Harper to talk. Never did I think they were evaluating her for a developmental disorder.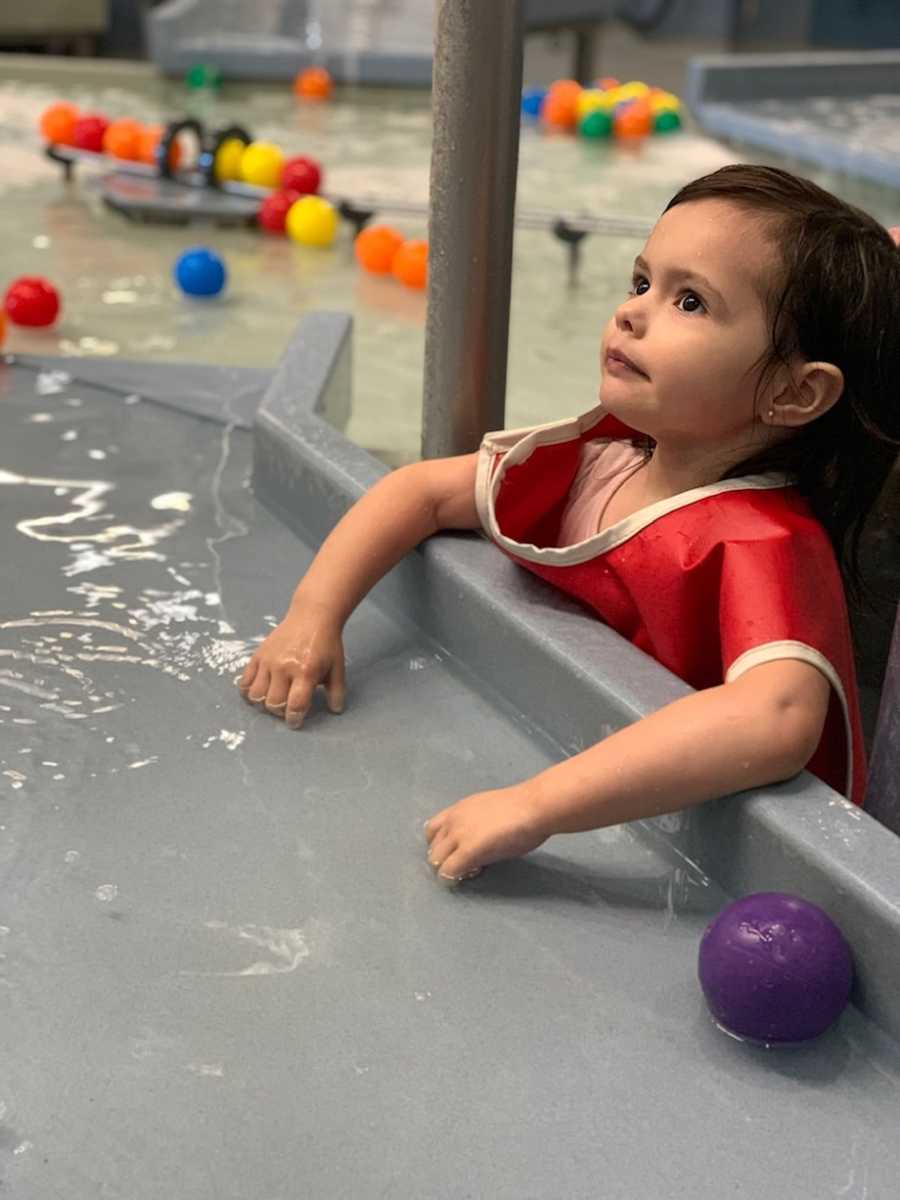 At 2 years old we had only heard her say a handful of words: Mom, Dada, dog, and outside. With Harper being our first child, we assumed she just had a speech delay and we just decided to wait because kids will talk when they want to. Well, that may be true in some cases but for us, it wasn't. When the Clinical Psychologist and the Speech Therapist walked back into the room, I knew. I knew I was about to hear the words no parent ever wants to hear. When they sat down in front of us, my heart felt like it was beating out of my chest. The look on their faces said it all. You know the face people make when they have to deliver news to someone and they know it is going to be upsetting? That face. The Clinical Psychologist said, 'Harper is conclusive with having Autism Spectrum Disorder.' She began to ramble on about their findings and steps we would take moving forward, but I heard nothing. Her mouth was moving, but all I heard was, 'Your daughter has autism.'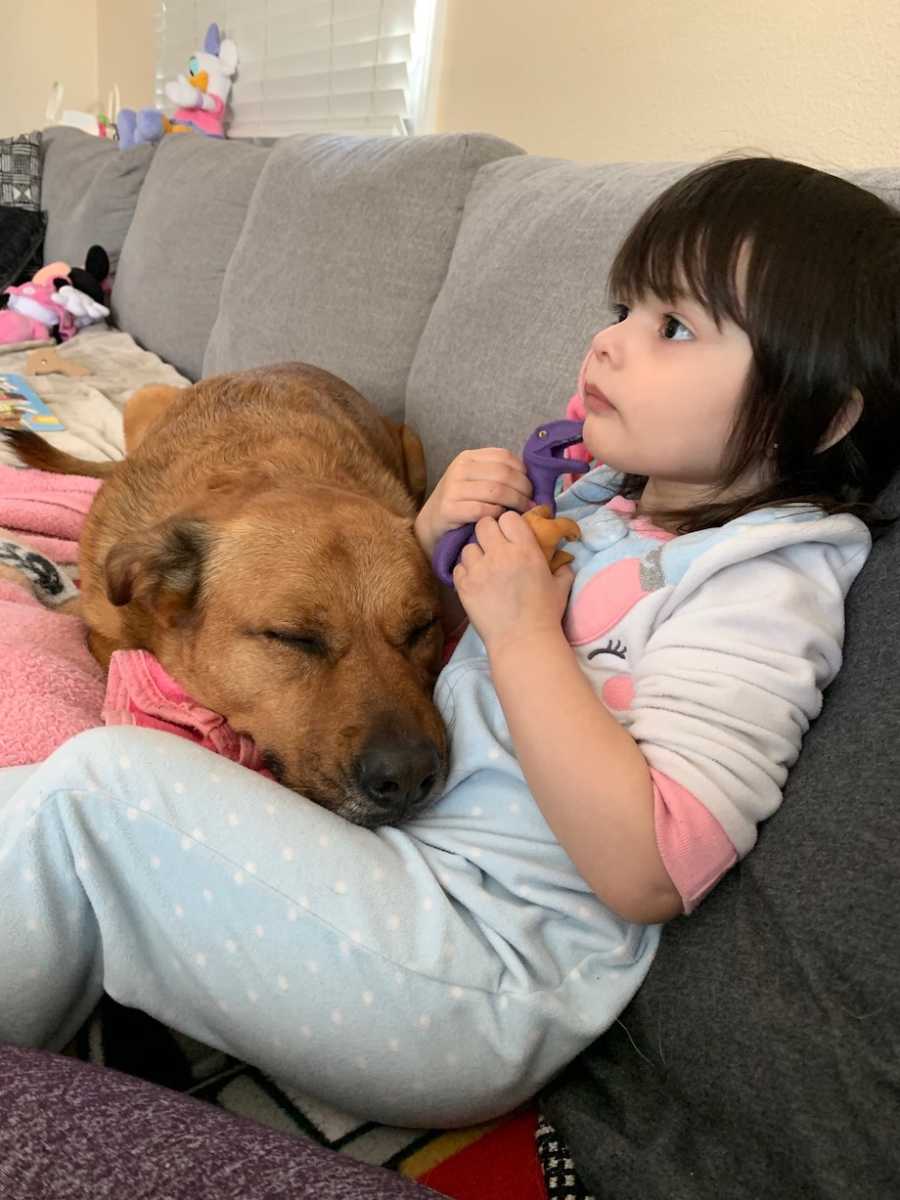 I sat there, trying to hold back my tears, my mind moving a million miles a minute. I thought to myself, 'What does this mean? What about her unborn sister? Will she have autism too? Will Harper ever talk? Will she have friends? Will people look at us differently?' I couldn't take it anymore. I just sat there and let the tears flow down my cheeks as my daughter stood in between my legs. I stroked her hair, feeling so afraid — afraid for her future and afraid of the unknown.
Once I collected my thoughts, I listened to what the Clinical Psychologist had to say. She explained how Harper is 'sensory seeking' and began to point out characteristics she displayed that validated her diagnosis. It was like a light switch turned on and I could see my daughter for who she truly was. Right before my eyes, everything began to make sense. The toe walking, spinning, jumping, and finger flicking that was so subtle I hadn't even noticed until it was pointed out to me. She explained how she doesn't feel sensations on the level that we do. She craves to experience movement and different textures.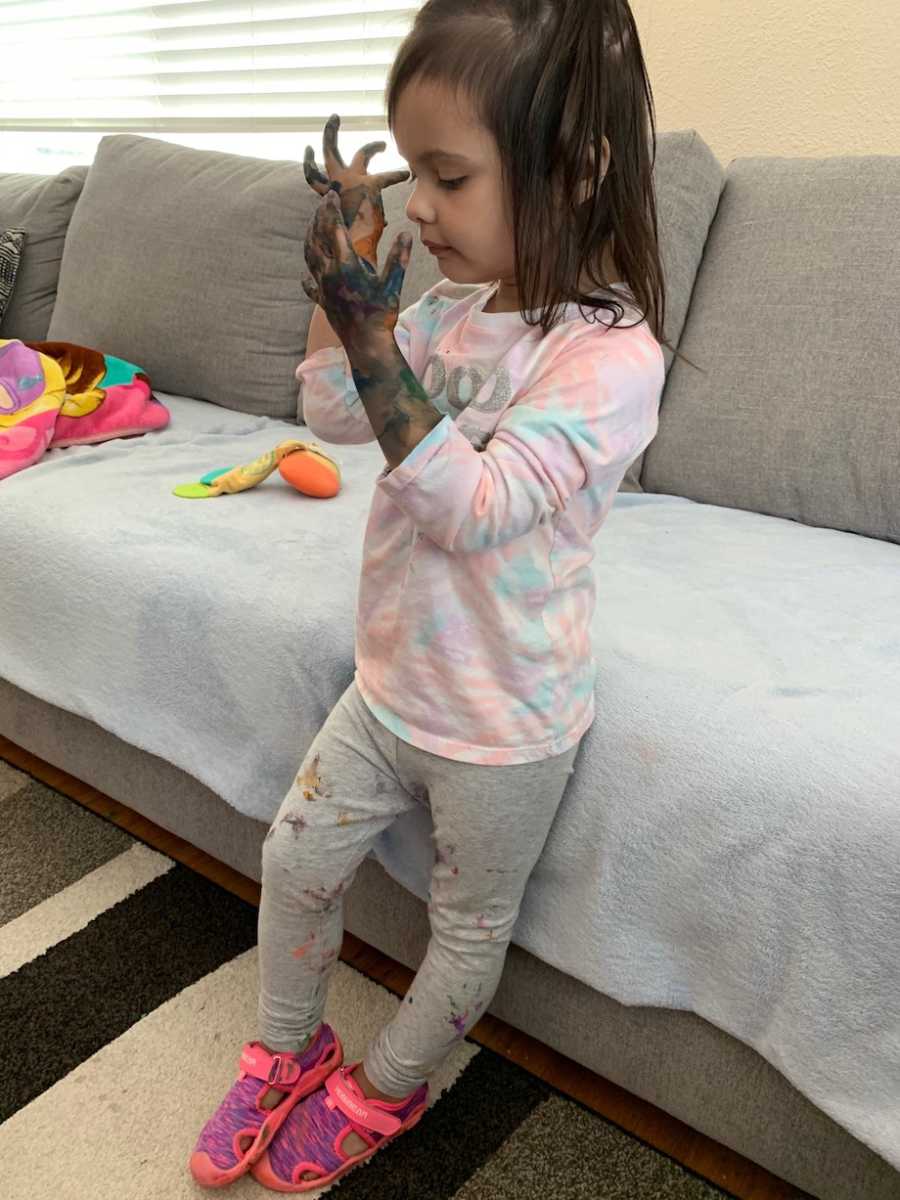 I knew walking into that building on that cold December morning what we were going to hear, but part of me held out hope my daughter just had a speech delay and we would go back to our lives like none of this happened, but that just wasn't our story. We walked out of that building and allowed ourselves time to process what we had just heard. Coming to terms with our child having autism wasn't an easy task. I cried every day the first week, multiple times a day. I didn't cry because I was upset with her having autism. I knew nothing about autism before all of this. When I thought about a child with autism, I pictured them covering their ears, rocking back and forth, and flapping their hands. But this wasn't my daughter. My daughter loves loud noises, jumping, spinning, and carrying her two favorite toys around with her everywhere she went. I used to say to myself, 'She has to have one for each hand.'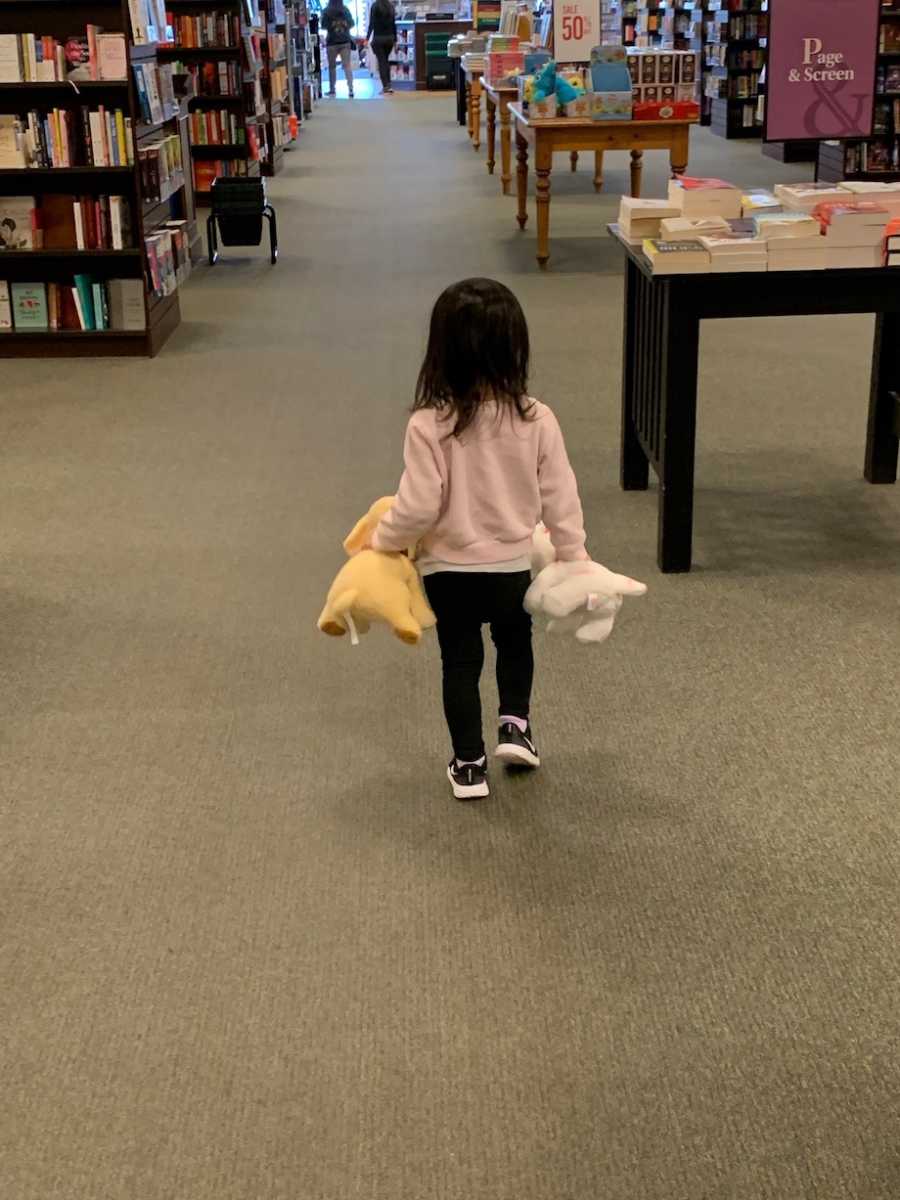 When we got home, I googled everything I could about autism and what it meant to be a sensory seeker. Everything finally began to make sense. I finally understood my daughter. The sense of relief began to overwhelm me. I used to question whether I was a good enough mother for her. Why were all the other kids around her age able to turn and look at their parents when they called their names? Why were they talking and Harper wasn't? Why was she more interested in the rocks on the ground than actually playing at the park? I chalked it up to I was doing something wrong. I shouldn't have let her watch so much TV, I should have had her around kids more, I should have pushed her more when she didn't want to do something. The more knowledge I gained as I read, the more I began to forgive myself. The more I began to realize it wasn't my fault or my husband's fault. There wasn't something we did or didn't do. It just was.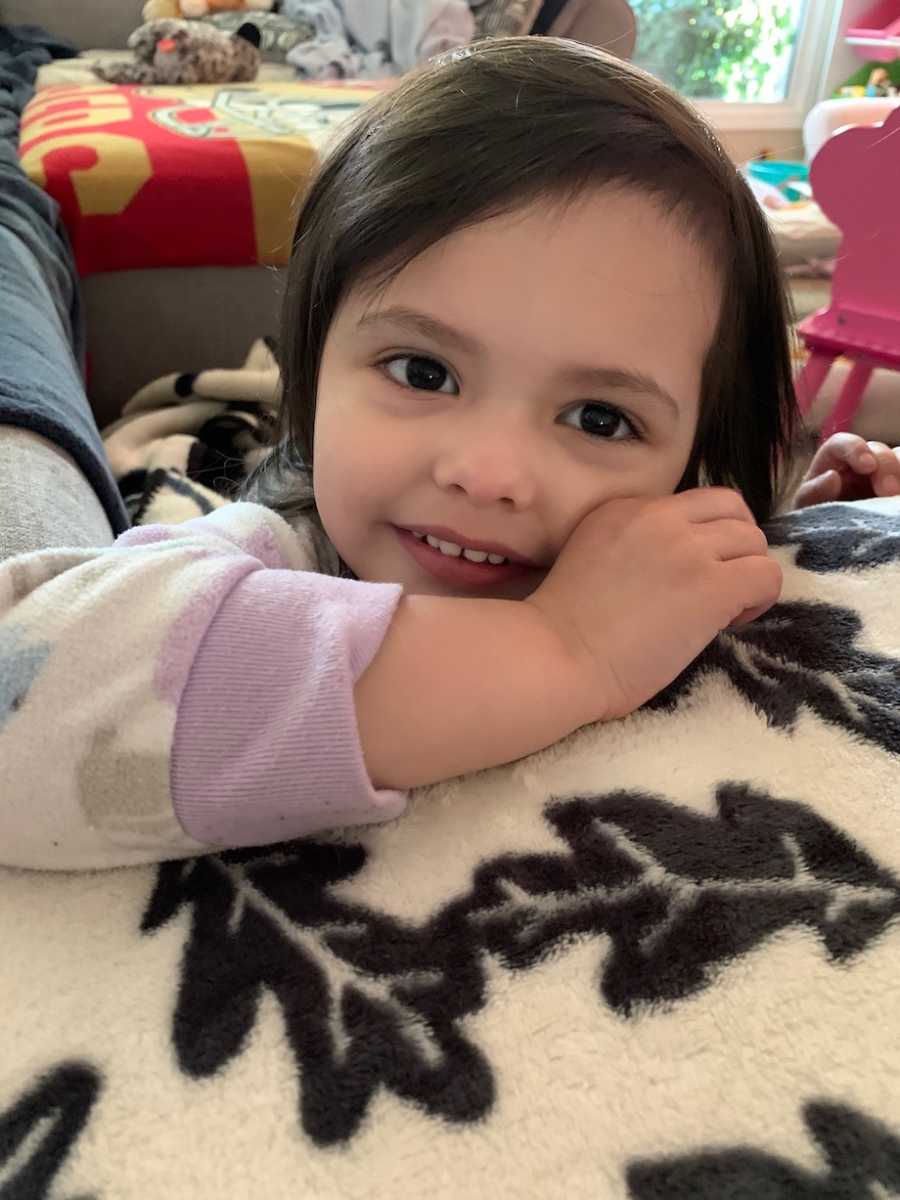 We began the daunting task of telling friends and family our daughter has autism. We both decided this wasn't something we wanted to hide from anyone because we were not and are not ashamed of our daughter. We were flooded with an immense amount of support from many people that brought tears to my eyes. Many people responded with, 'I'm sorry,' but we kindly explained it is nothing to be sorry about. Our child isn't sick. She's not dying. 'I'm sorry' isn't what we wanted to hear, but sometimes people don't know what to say in uncomfortable situations, so we did our best to not take it personally. Within that support, we also experience exactly what I was afraid of. People looking at us differently, like my daughter was all of a sudden so foreign to them and they didn't know how to act around her. It's like they were walking on eggshells around us and were at a loss for words. This stung us deeply. The last thing any parent wants is for their child to be not included and the topic of whispers among people we trusted, or anyone for that matter.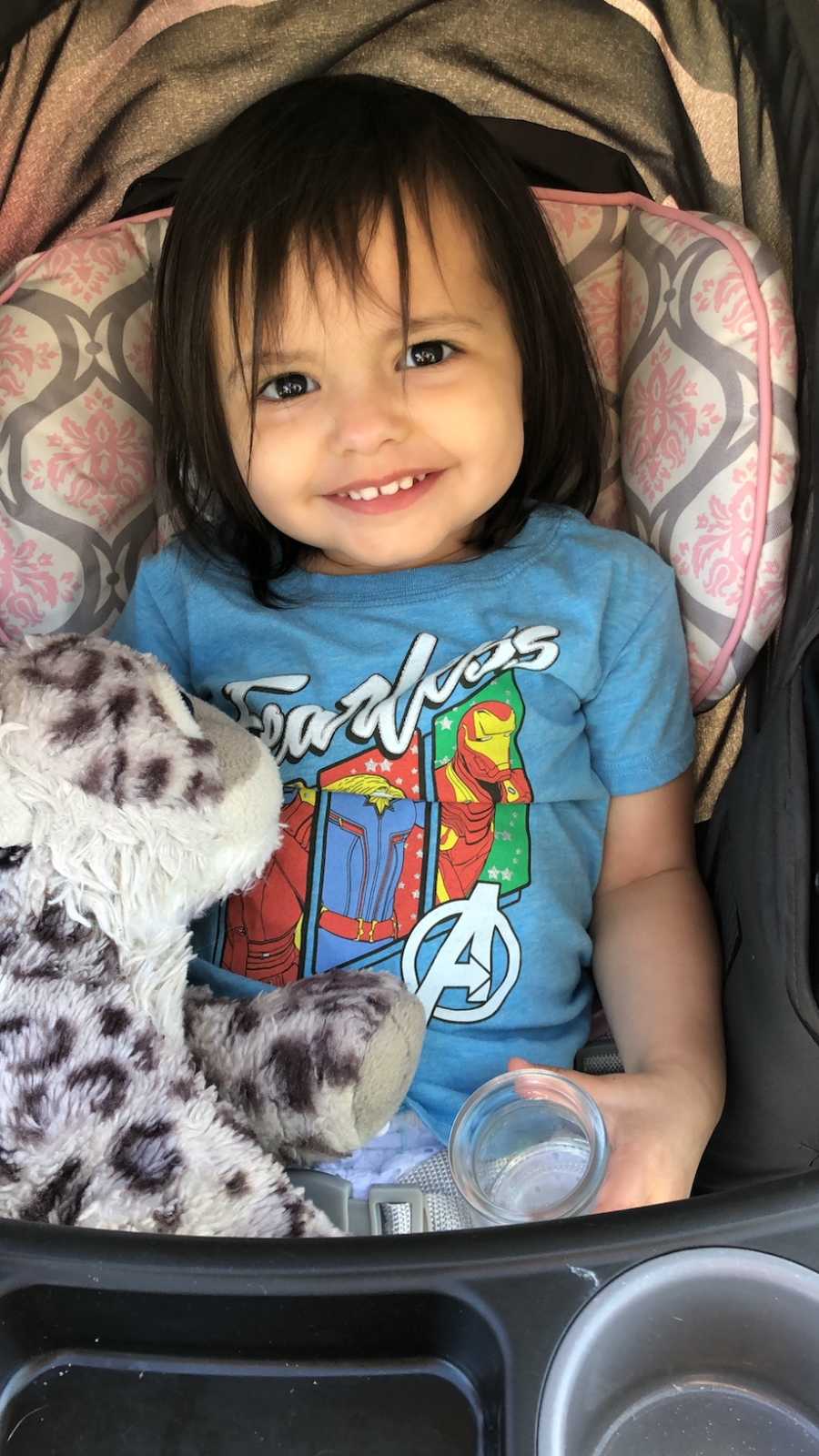 We are now exactly 6 months into our new journey and our lives have changed immensely. When I see other parents out with their children and they're 'misbehaving,' I don't judge. I don't think, 'Well maybe if they discipline their child better, he wouldn't behave like this in public.' For all I know, this child is on the spectrum and they're having a sensory overload or they don't understand why Mom had to break their routine to take them to the store because they ran out of the one food item their child will actually eat.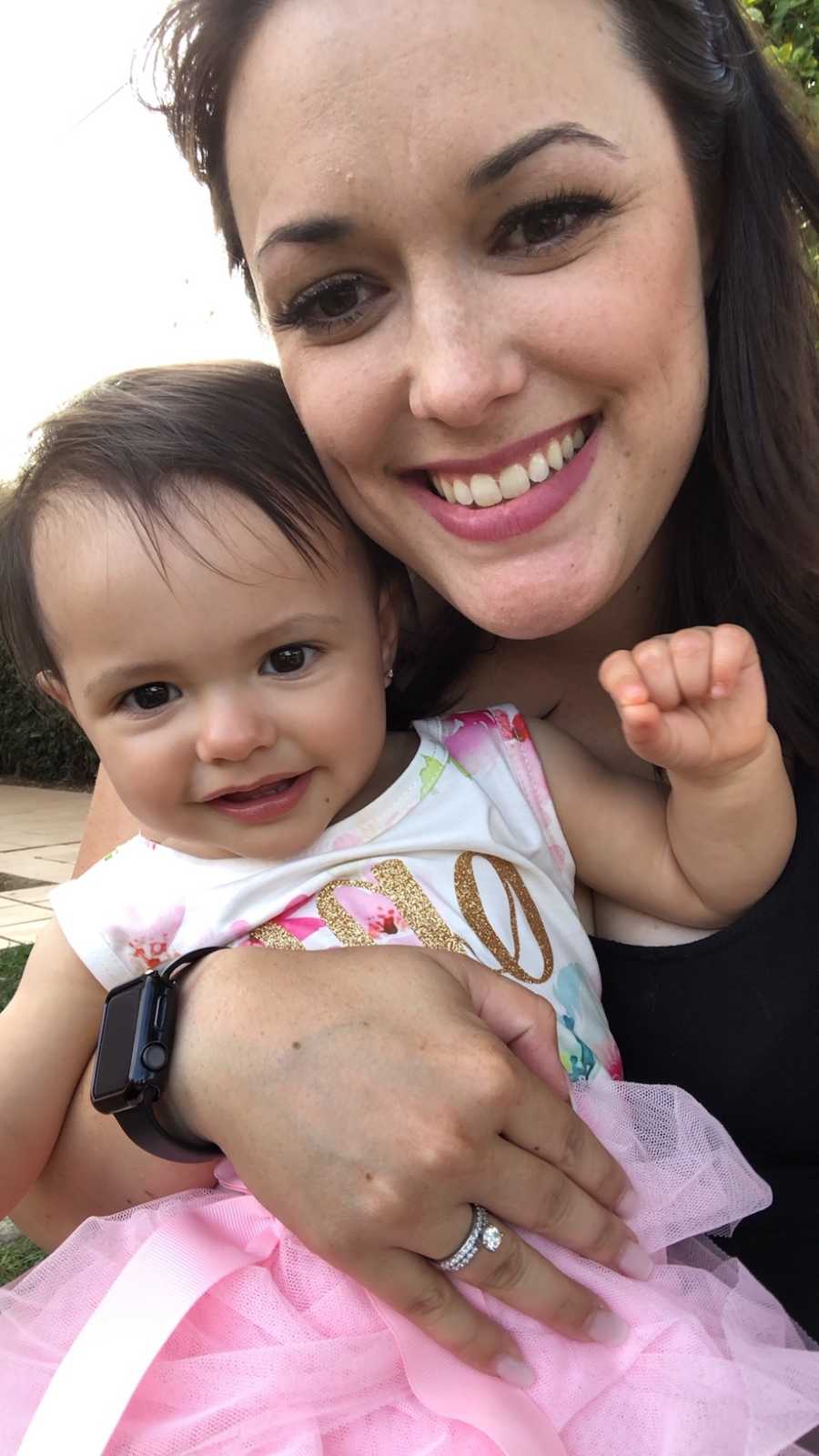 I've gained a sense of compassion and understanding for other parents that go through the same struggles we do. I've learned to have an amount of patience I didn't even know was humanly possible to have. When I go out into public and I see other moms with their children, I automatically feel isolated, like I don't belong in that category because my child doesn't behave the same way your child does. I'm afraid people are going to judge us because I still have to feed my almost 3-year-old daughter on occasion and I cave when she screams for that random object she has to have. She doesn't understand when I explain to her we aren't buying another stuffed animal to add to our collection. She thinks I am just taking away something she so passionately wants.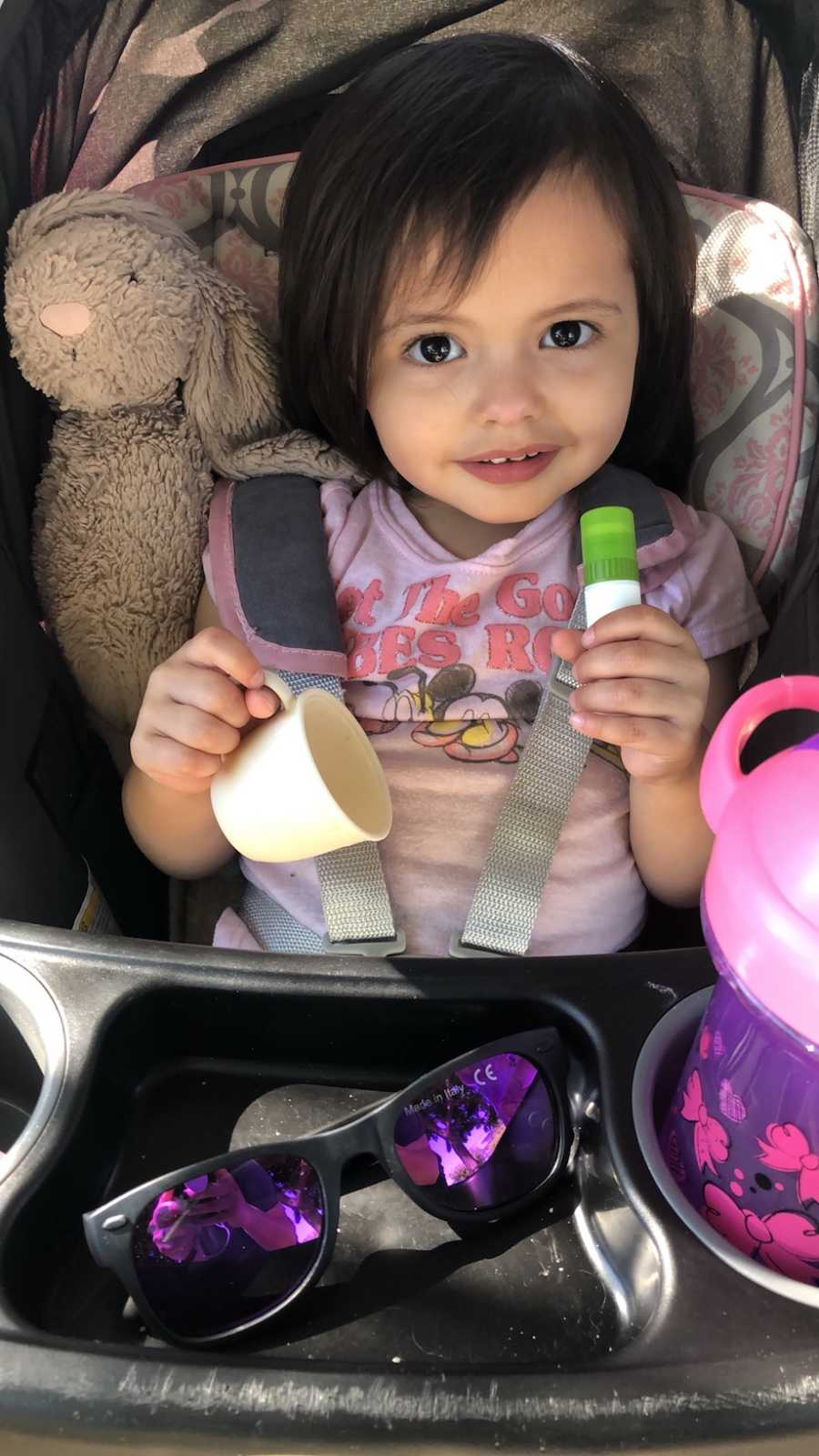 So next time you're in public and you see a child who is different, a child who may be having a meltdown, I hope you have some kindness and love in your heart to not judge. To ask questions instead of staring and to offer a compliment if you feel up to it. Remember, in a world where you can be anything, be kind."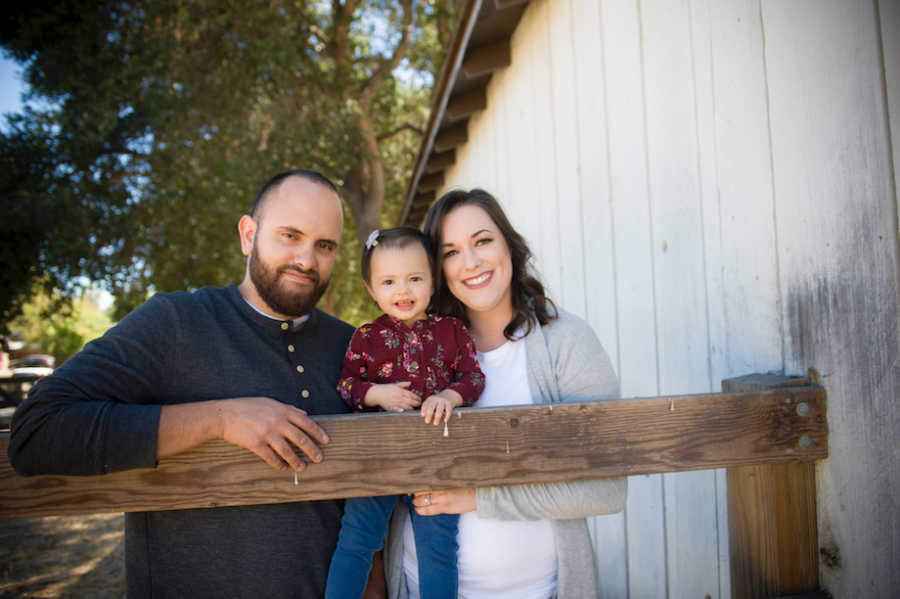 This story was submitted to Love What Matters by Ariana Thompson from San Jose, CA. You can follow their journey on Instagram. Submit your own story here. Be sure to subscribe to our free email newsletter for our best stories, and YouTube for our best videos.
Read more touching stories like this:
'He's old enough to be alone. Why do you always have to babysit your brother?' No one understood. I promised to protect him.': Older sister becomes advocate to brother with autism, 'He is my biggest teacher'

'No shoes, I ran through the security gate, tripping as I searched for the family. 'You did an amazing job, dude.' It was like we'd known each other for years.': Mom to son with autism urges 'look for your people'
'My autistic son had an atomic meltdown. 'Can we so something special?' My heart is so happy.': Mom in awe after railway staff's acts of kindness, 'you truly made a difference in our lives'
Help us show compassion is contagious. SHARE this story on Facebook with family and friends.