"You never know how long it will take to become pregnant. This is true for everyone, but for me, there was a time when I thought it would never be possible. During my senior year playing college soccer, I stopped having a menstrual cycle, which is not uncommon for female athletes. While I was getting my nursing degree in 2008, I saw a specialist who said my hormone levels were, 'Possibly a little low, but nothing I would worry about since you're not trying to have kids yet.'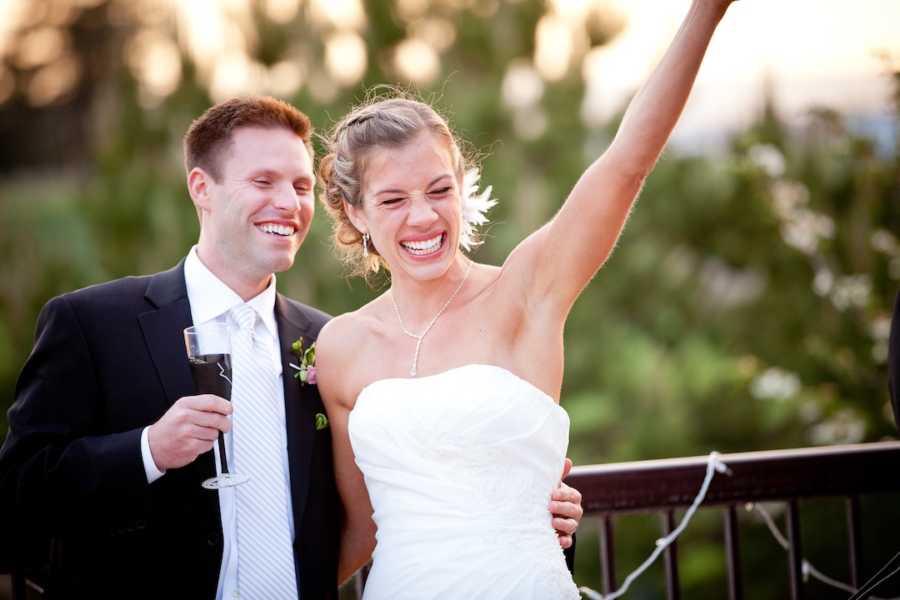 Well, in 2013 my husband and I decided we wanted to grow our family. I was finishing training for the Boston Marathon, so my OBGYN suggested I complete my marathon, allow my body to 'normalize' with reduced activity, and see if my cycles return. A few months later, they still hadn't so my OB ran some tests that indicated my hormone levels were low. I was immediately referred to Seattle Reproductive Medicine for further testing. I quickly received a diagnosis—hypogonadotropic hypogonadism. Essentially, I don't ovulate on my own. My only option for becoming pregnant would be fertility treatments. After two unsuccessful intrauterine insemination (IUI) attempts, we were then told IVF was truly our only option if I wanted to become pregnant.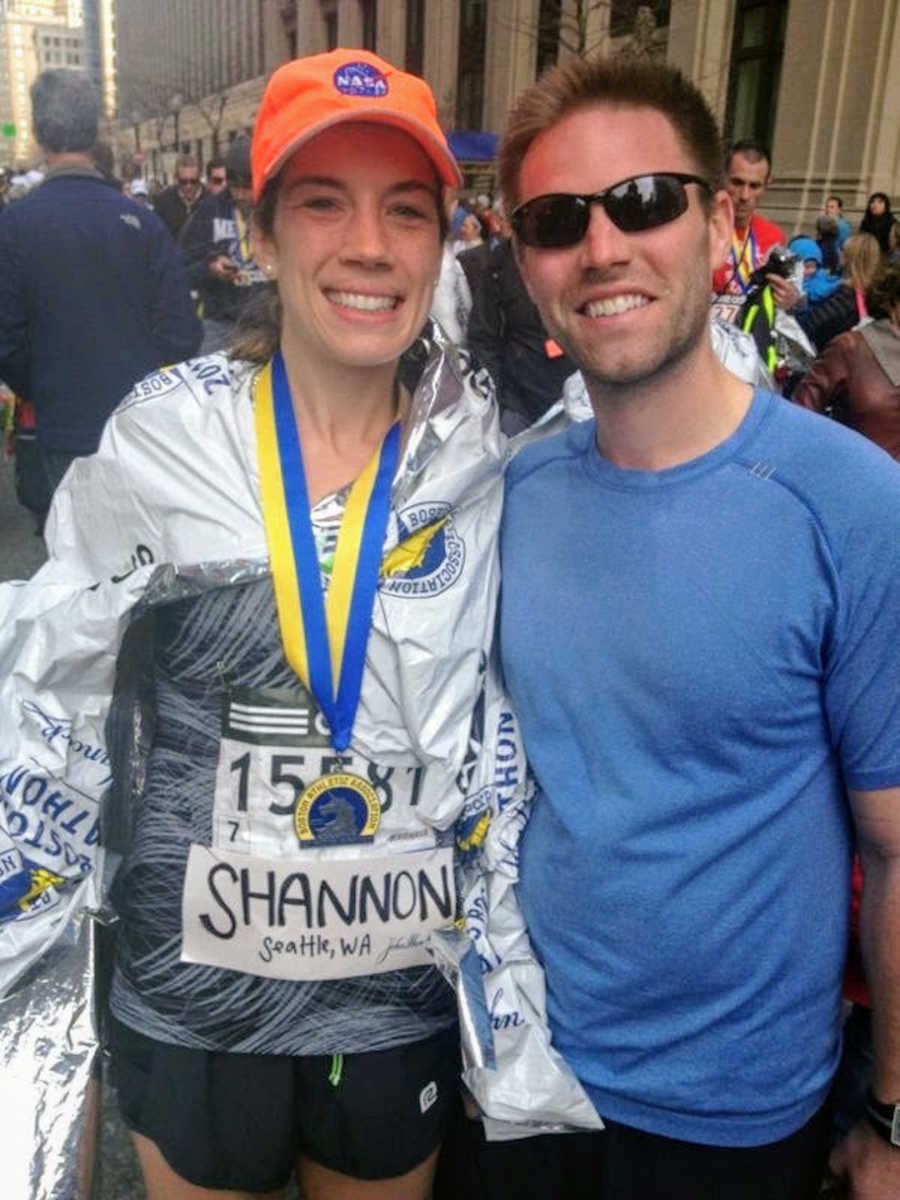 We went home that night and talked it through but honestly, it really wasn't really even a question. We trusted the clinic's expertise and we wanted so desperately to become parents! We'd talked about adoption, too, as my youngest brother was adopted from Korea, and he is truly one of the best gifts ever given to my family! But we decided to pursue IVF before exploring adoption. Below is something I'd written on January 4, 2014. I felt lost, alone, and wasn't sure if I would ever become pregnant:
'I know I was meant to be a mother… I always envisioned having three or four children. We bought our first house, a 3-bedroom home, envisioning our children growing up there. But now what I have come to find out is I may never be able to become pregnant. Where to even begin… When I think of what's going on, there are so many words that start to flash through my mind. Growing up, you hear the stories of young girls who get pregnant 'on accident' or who have had 'surprise' pregnancies. As a teen, I figured it must be pretty easy to get pregnant, as it seemed so many people often got pregnant when they weren't ready. You hear stories women get pregnant while on birth control. So, of course, when we finally decided we wanted to start our family, I thought it would be fairly easy. It's actually not easy in the slightest. One in eight couples struggle with infertility. Many insurance companies here in the US don't cover fertility treatments.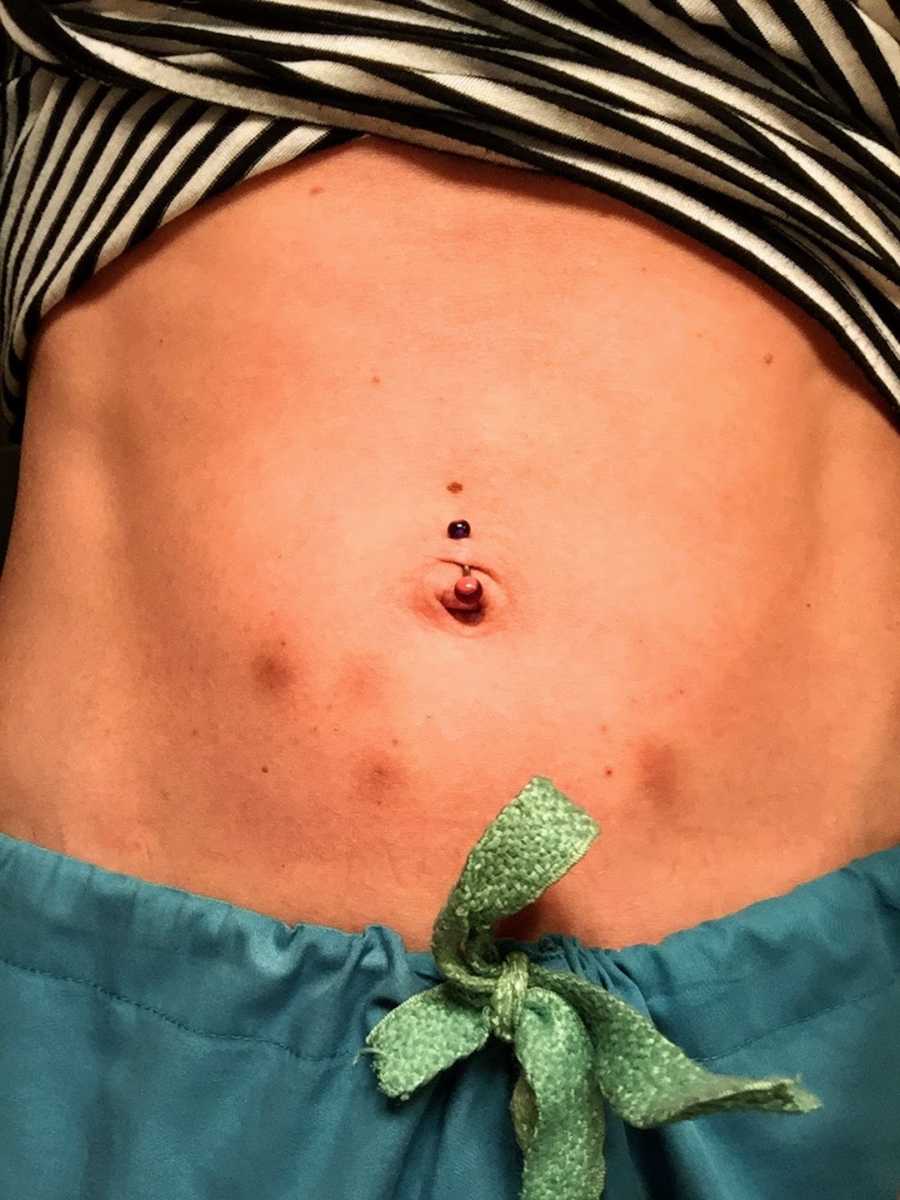 All the office visits, medications ($1,000-2,000 per IUI cycle and more than $3,000 per IVF cycle), ultrasounds (minimum of three to five per IUI or IVF cycle), blood tests, sperm analysis for your husband, the cost of IUI, and the cost of IVF (average cost is approximately $13,000). Some would consider me lucky as my insurance company had some coverage for infertility—but it was only $500 maximum, and could only be toward a consultation fee or testing to determine the cause of my infertility. Insurance companies also don't cover the nutritionist you start seeing to try and gain weight (or lose, depending upon the situation) the doctors have recommended.
And how unfair is it infertility treatment has become a privilege? Due to the fact many insurance companies don't help with infertility treatment, there are thousands of people who cannot afford it… I am grateful my husband and I were in a financial position to move forward with infertility treatments and were able to eventually become successfully pregnant. I also have a tremendous amount of guilt I was able to do IVF when there are many others just like me who cannot, simply because of the financial barrier. My infertility journey came with (and still holds) a lot of guilt. I felt guilty for a multitude of reasons. I felt guilty because I would look at my husband, who is the most amazing man in the whole world. Someone who I knew would be the most amazing father in the whole world—and for the longest time, we weren't sure he would even become one.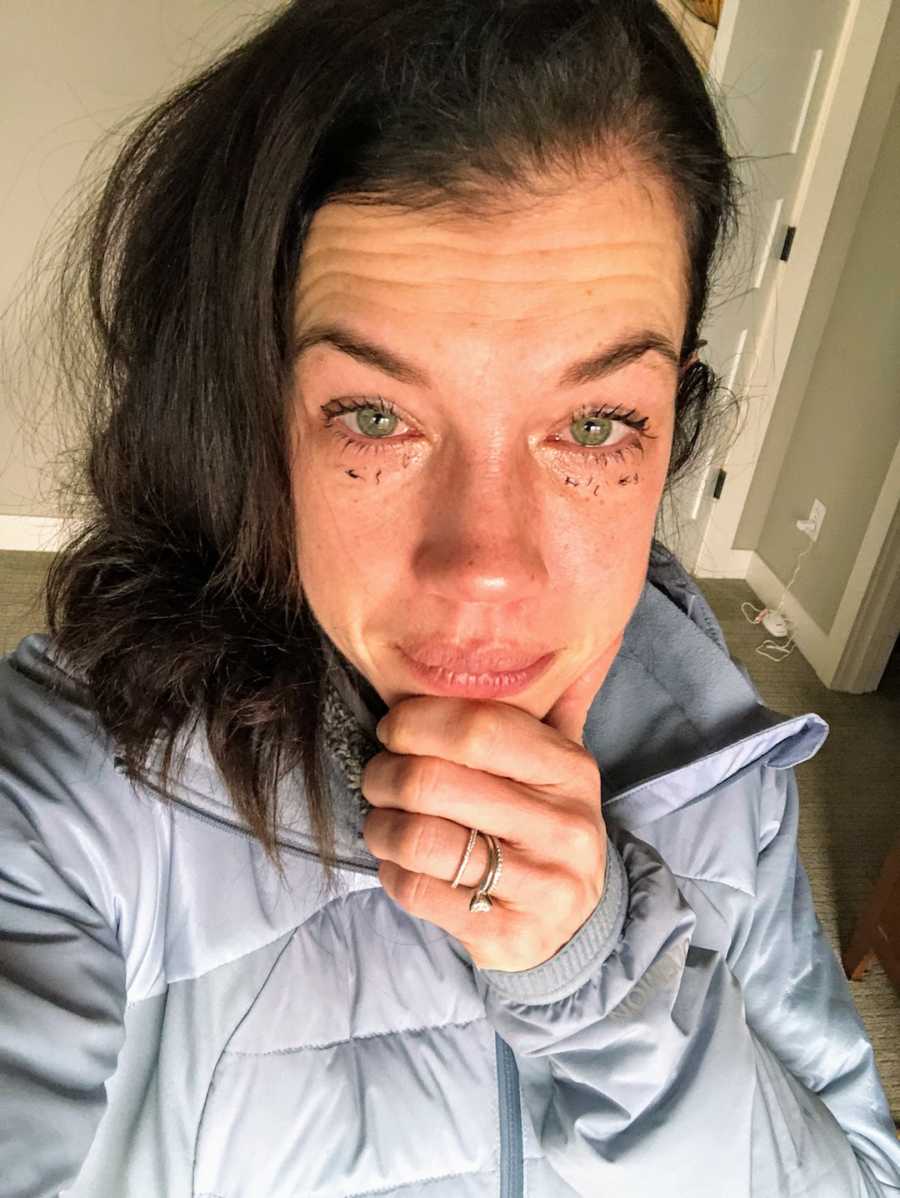 I know when he married me, he never imagined I would struggle to get pregnant. He never once blamed me. Instead, he held me while I cried, and wiped away my tears. He's made me stronger because he is so patient and optimistic. He held onto hope for me in times when I saw it slipping away. Infertility has what seems like an infinite number of external and internal stressors. When I first found out I had to see a fertility specialist, I was so naive as to what the next months or years would entail. No one ever told me I would have days where I would start crying for no reason at all. I had no idea I'd have to give myself injections in my abdomen for 10+ days in a row per IUI or IVF cycle.
I had no idea the stress that came with trying to arrange my work schedule to accommodate for the many doctor appointments, ultrasound appointments, IVF procedure day, day of embryo transfer, and other appointments. Or that I would constantly worry about the smallest details the entire time. I would often lie awake at night for hours, thinking some of the following: Is my estradiol level rising appropriate? Am I exercising too much? Am I eating the right things? Will my follicles grow as they are supposed to? Will I be pregnant this time? How many eggs will they be able to retrieve on the IVF cycle? Did I cause all of this by running marathons or exercising too much, or eating too healthy? What is too much exercise? What if we never get pregnant?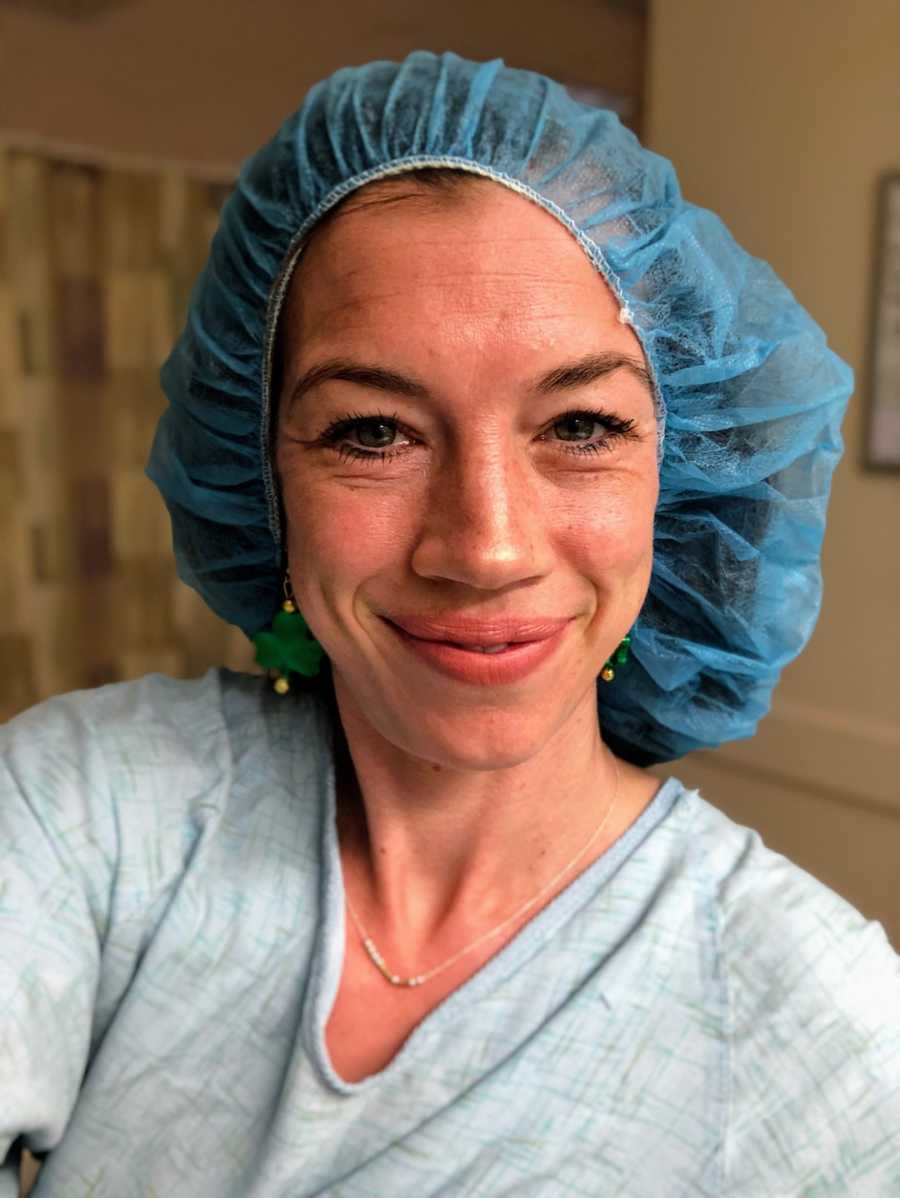 I had no idea I would constantly think about what it might be like to be pregnant. Or how grateful I would feel to be nauseated and exhausted if it meant I was pregnant. Today, looking back, I have tears streaming down my face. Despite the fact I am now a mother of five, all thanks to IVF, these emotions still flood back! My heart aches for those who still suffer from infertility. For those who are trying, but have not yet become pregnant and have never been able to experience a pregnancy. And most of all, my heart aches for all those longing to be a mother! People often think once you become a mother, the above feelings of guilt and stress go away—they don't. When I hear of others going through an IVF cycle, particularly when it fails, I cry with them. I have been there. I know the darkness.'
Just a short time after this journal entry, I received a call I'll never forget. While at work on April 3, 2014, my phone rang. It was my fertility doctor. I was shaking, I didn't want to answer. Why? Because I had received a call from her just about 2 months prior—a call in which she told me neither of the two embryos we had transferred during our last attempt had implanted. We were not pregnant. In this moment, when she told me I wasn't pregnant, I was convinced I would never become a mother. But this call was different. Dr. Klein said to me, 'Shannon, you're pregnant. It worked.' Our first child, our miracle, Brooklyn, was born on December 5, 2014.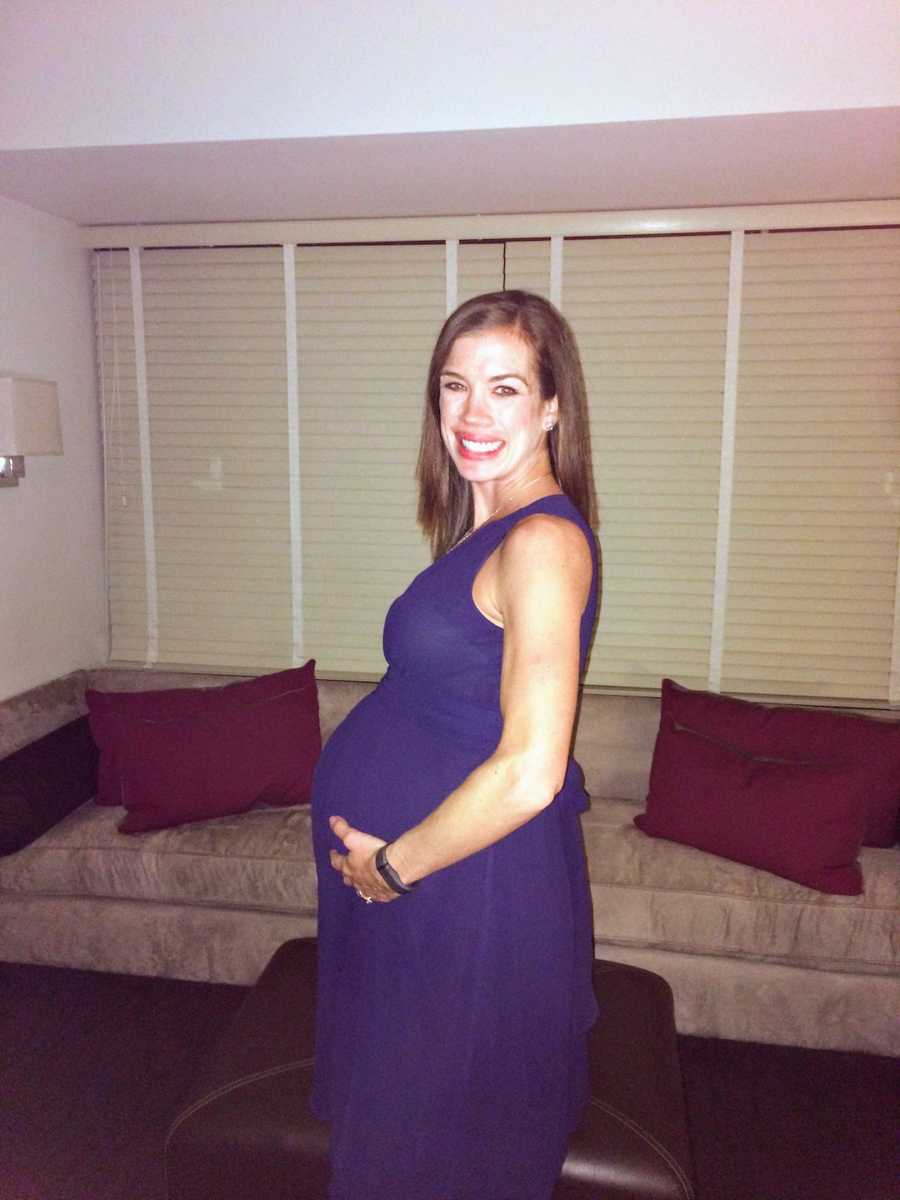 Fast forward to the fall of 2015 when we decided it was time to grow our family once more. Though we were beyond grateful and so blessed for already being parents, the second round of IVF still comes with its fears, insecurities, and pain. The IVF cycle was far from ideal. At one time, I had a nurse tell me she had never seen anybody respond so poorly to the medications. I was devastated—I already felt 'abnormal' because I was infertile. I was told we would probably have to cancel the cycle, but my doctor trusted my body as I had responded similarly before. So, we continued the cycle. We transferred two frozen embryos in November of 2015, and our sweet little Jameson decided to stay put and was born on July 24, 2016. It was soon after I decided I wanted to share my fertility journey publicly, and some of my family members were concerned. 'Are you sure you want to share your story?'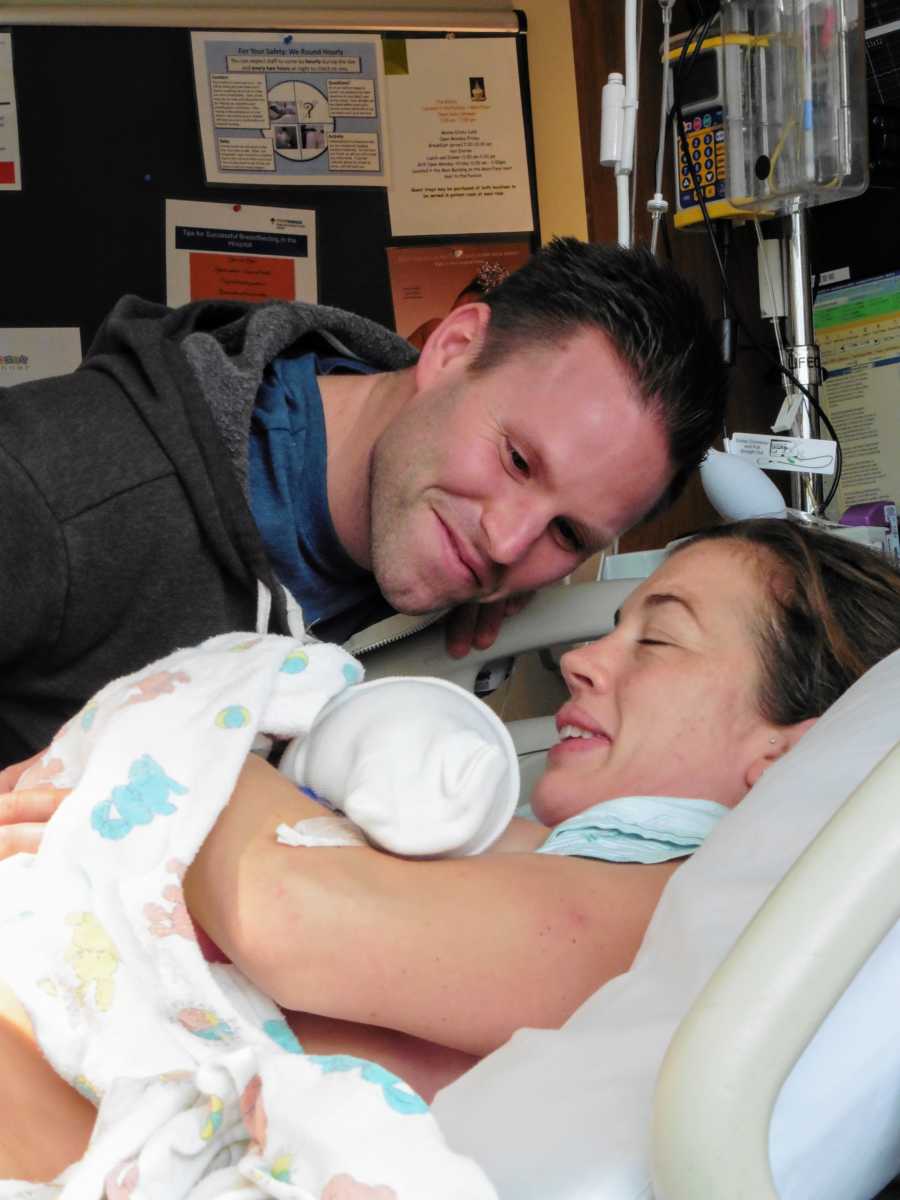 But in my heart, I knew I had to share this with anyone who wanted or needed to hear it. Because for too long, I had suffered in silence. It was because of others I met who had shared their stories of infertility with me, my infertility 'prison' felt a little less dark and lonely. There were times I felt like I was barely treading water, but knowing others had endured and some had success kept me afloat. This community helped me from drowning completely. Then, in March of 2017 when we decided we wanted to have another child, we did not have any frozen embryos remaining… which meant another entire IVF cycle. In short, this means multiple daily injections in my belly, frequent ultrasounds and blood draws, an egg retrieval under anesthesia, fertilization, and hopefully at least one healthy embryo to transfer.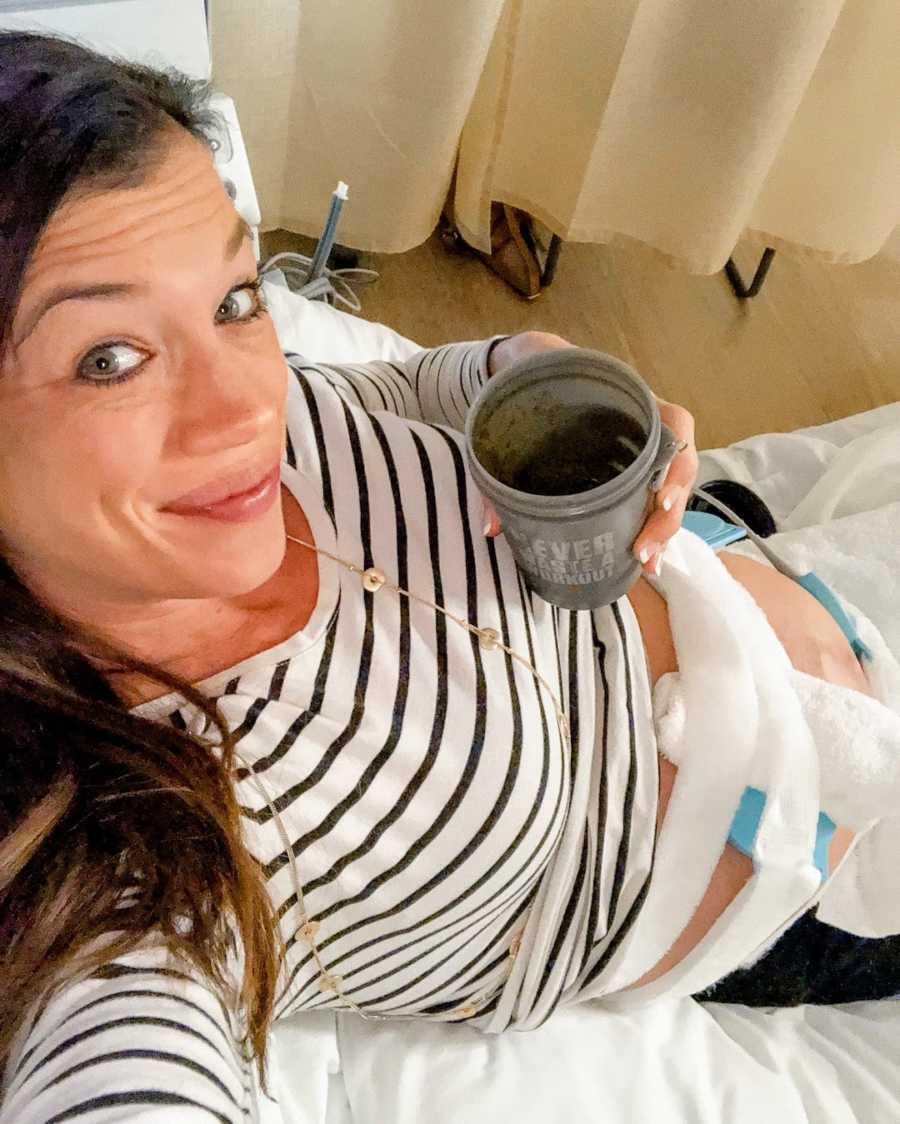 At the start of my frozen embryo transfer cycle, my doctor was a bit concerned… the lining of my uterus was still quite thin, despite my being on estrogen for a month. At my first visit, I burst into tears the second I sat down with Haley, our nurse. It was only the second time I had met her. But all at once, the emotions of my previous IVF cycles released. People often think once you've had kids future cycles would be easier, 'But look at your beautiful child(ren).' Yes, my goodness, was I thankful for my two kids! But we still had a vision for a bigger family, so when you learn your path to make this happen is wildly different than what you envisioned, it is painful. It is exhausting. It is anxiety-ridden. It is the biggest emotional roller coaster I have ever been down. You go through peaks and valleys of hope and hopelessness. Fear and faith. Doubt and optimism. Failure. Guilt.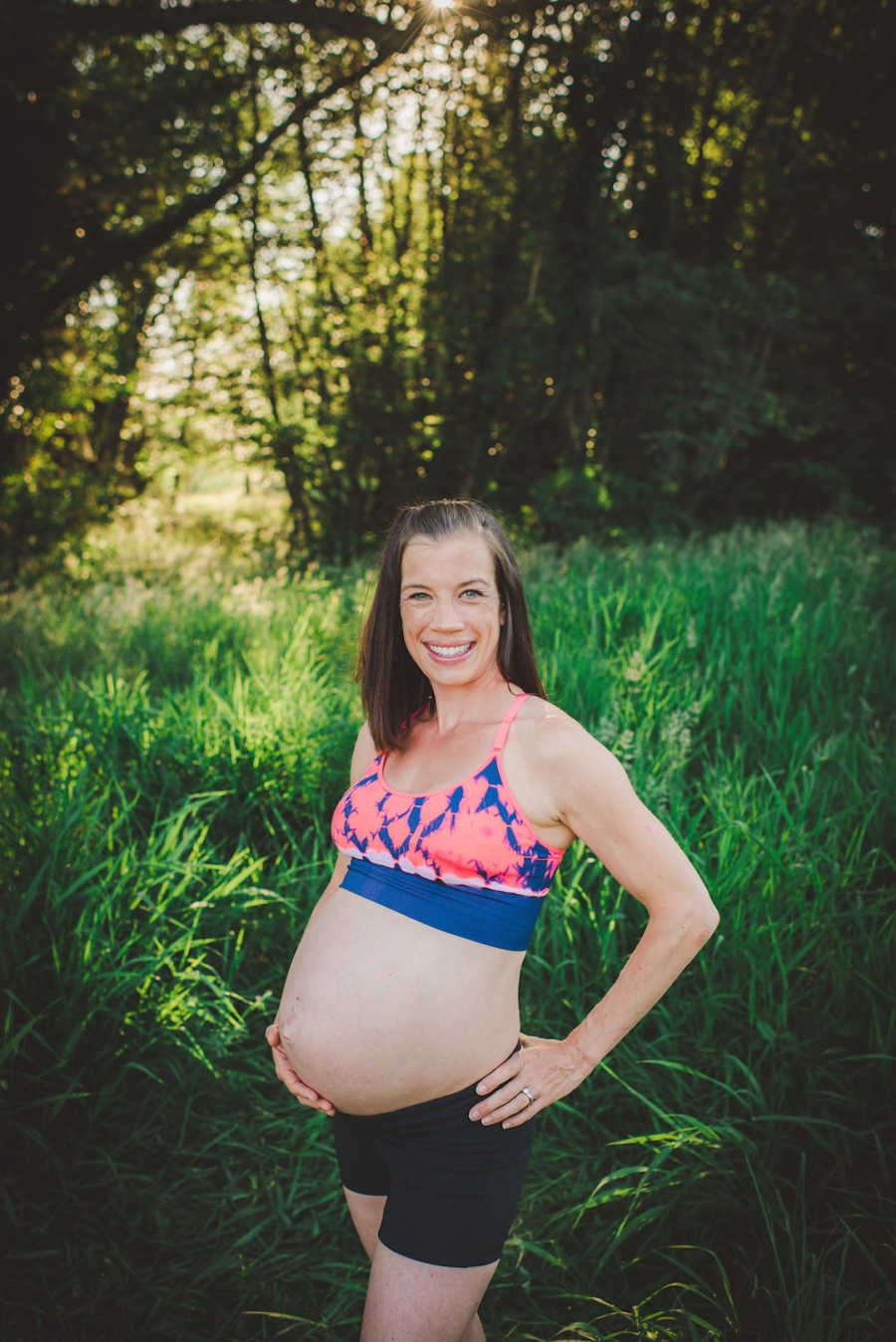 So, the tears came, and Haley looked at me and she said, 'I think you are like me. I think you believe everything happens for a reason. So, we just wait and see—cautious optimism.' On February 10, 2018, we were blessed with our third kiddo, Madden. We had no embryos left at this point, and it was approximately 9 months later we started the discussion again. We'd always said we wanted three or four kiddos. We felt incredibly grateful for our three healthy kiddos but didn't feel quite done. It meant we had to decide if we wanted to do another round of IVF. Our third (and final) round. We decided to go for it. I had told my husband for some reason, I had always envisioned twins in our future. Maybe it's because with IVF, it's certainly a more likely possibility statistically compared with normal pregnancies, but I always had this feeling twins would end up a part of our family.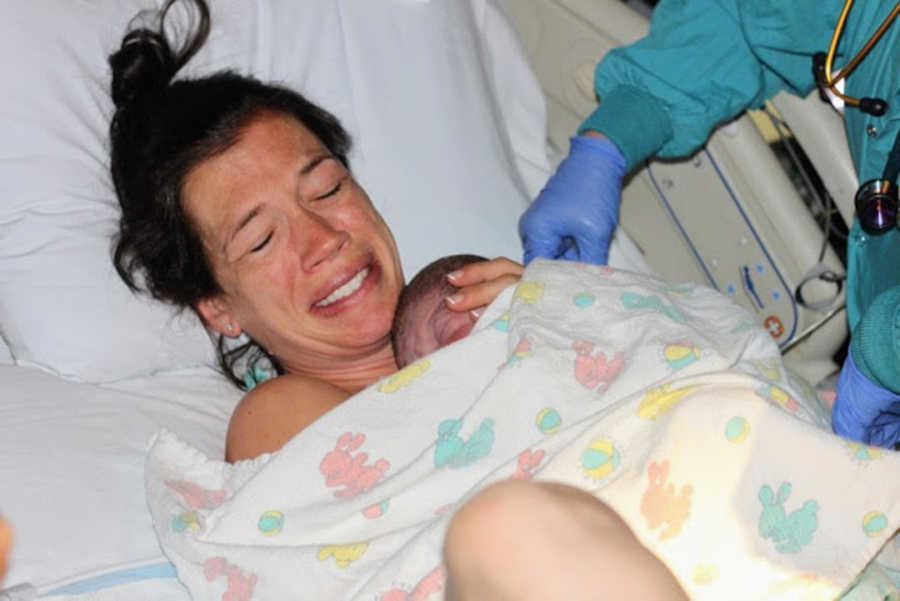 And on April 9, 2019, we found out this 'feeling' would become our reality. Our third IVF cycle resulted in two embryos we transferred on March 22, 2019, and our fraternal twins Camden and Chloe were born at 36 weeks and 4 days on November 14, 2019. I honestly hold onto a lot of guilt as I share this because I know how many couples are still on their journey to become parents and are struggling—emotionally, physically, financially. My infertility diagnosis is such a big part of who I am today. It's helped me to be patient and keep hope during times of darkness. It's also helped me to be grateful each and every day for being a mother. And it has helped me connect with others who have also struggled with infertility. We say a thank you prayer each and every day for our miracle kiddos—I realize we are an anomaly to have five kids from IVF, from eight embryos, and three total IVF cycles.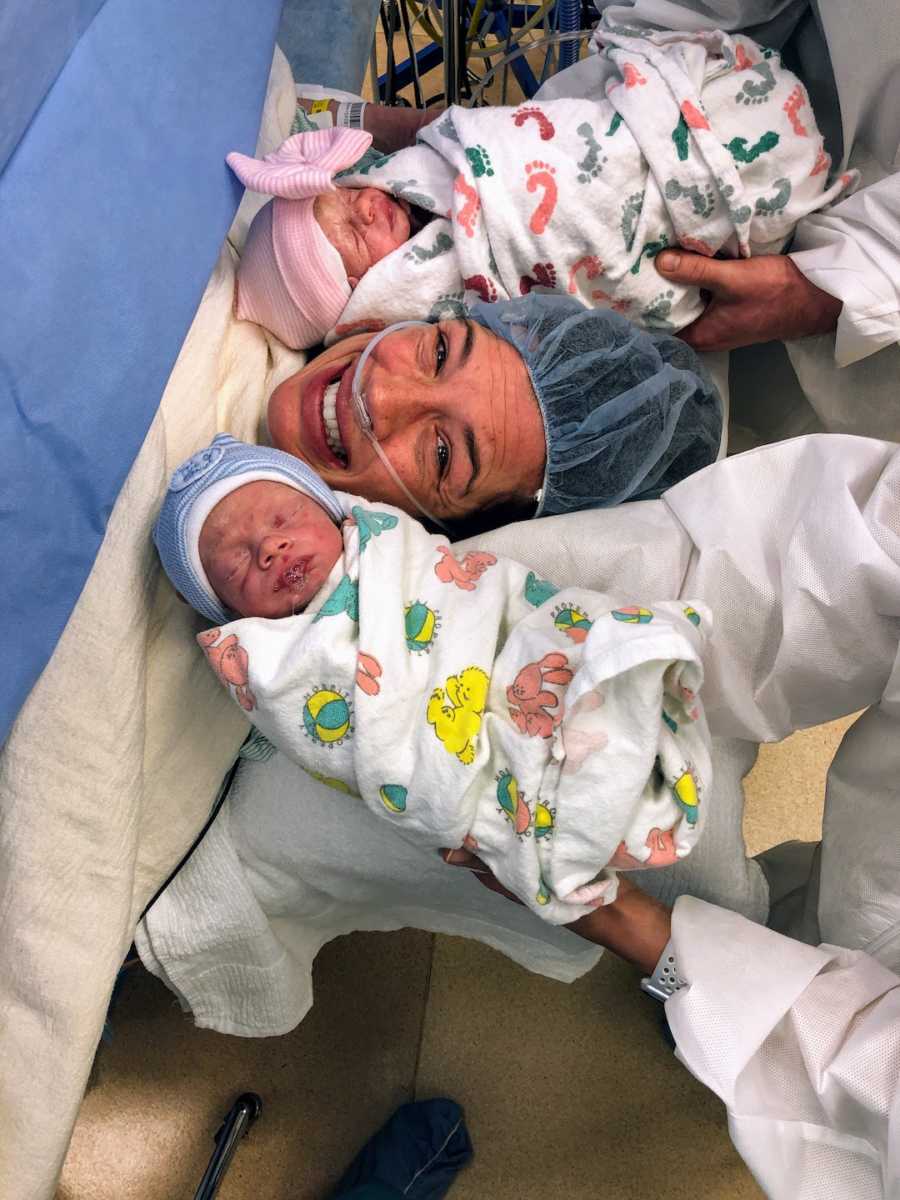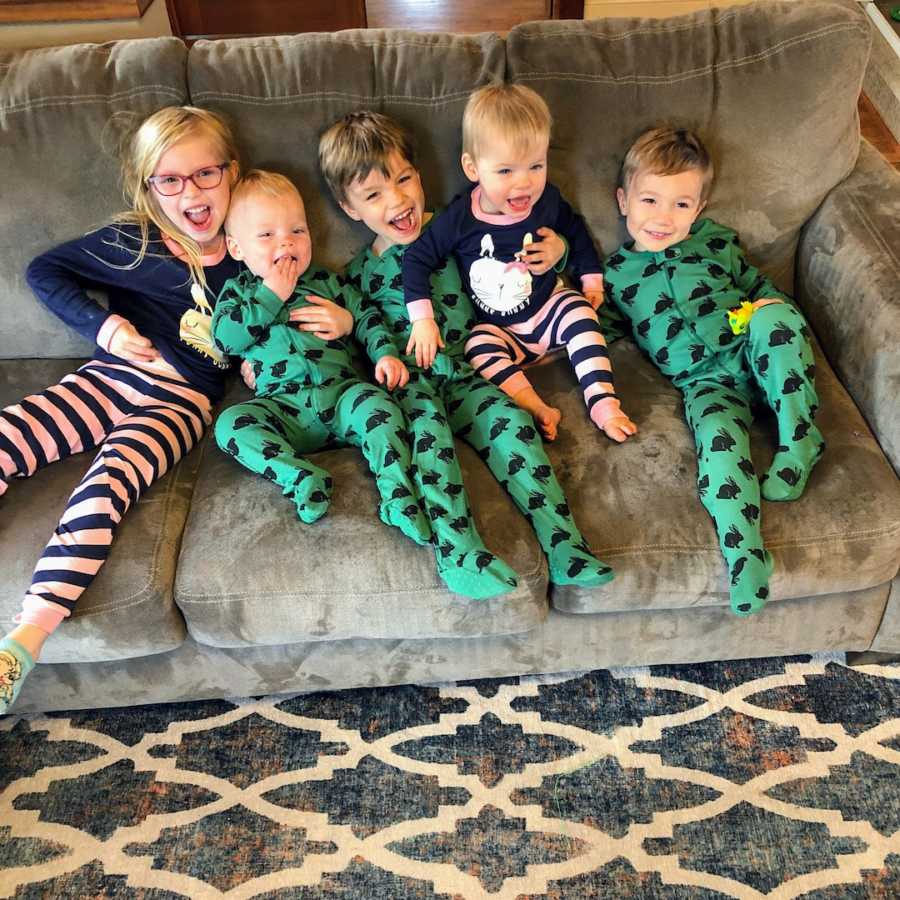 Every day I say a prayer for those struggling to have children of their own. For those who have had suffered a loss in any way… through miscarriage or a failed embryo transfer, or before they got to watch their children grow old. I share my story because you might be fighting a similar battle. You might know someone who has the same struggles I do. My hope is by sharing my story I can inspire hope in a time filled with doubt and fear and darkness. I will share my story over and over again because I want you to know I am here. I have been there. My heart will break with you while you are struggling. I will celebrate your successes. I will simply be a listening ear and a shoulder to cry on. Whatever you need, no matter how close we are, whether we know each other or not, I am here."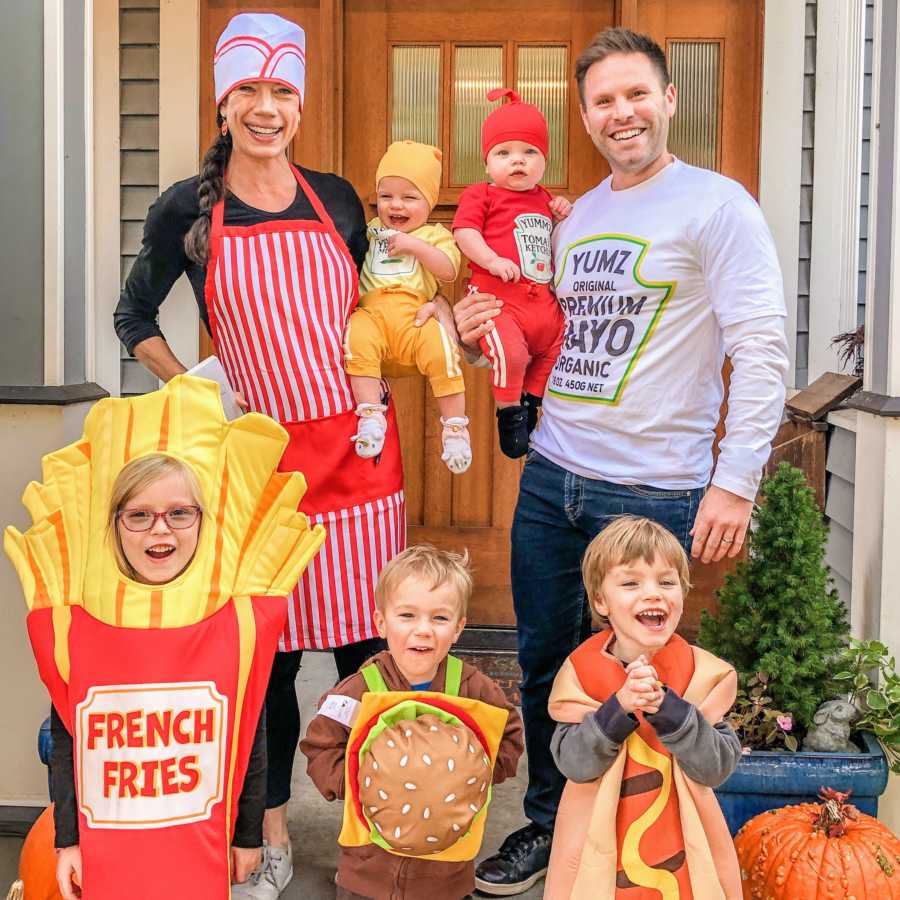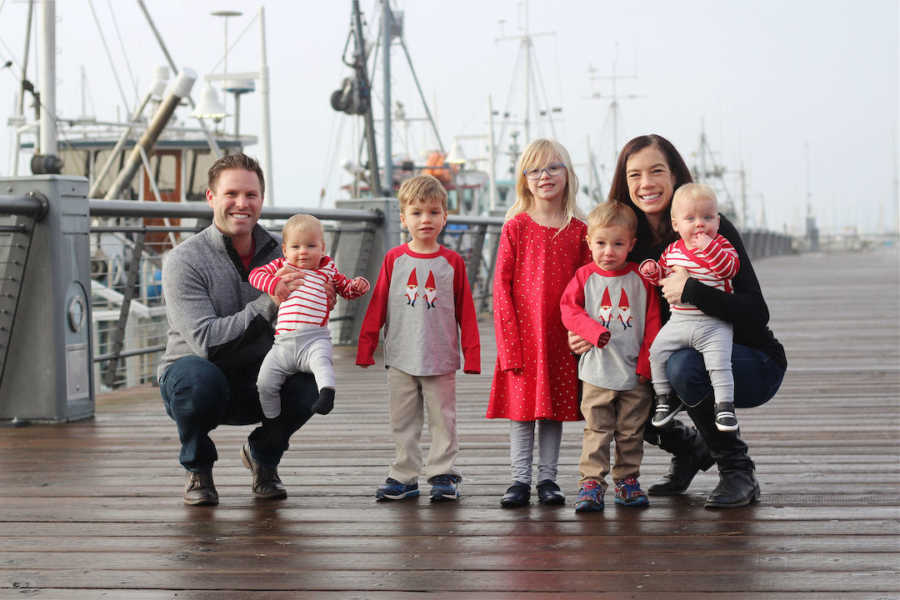 This story was submitted to Love What Matters by Shannon Mariah Leach of Everett, Washington. You can follow their journey on Instagram, Facebook, and their website. Submit your own story here, and be sure to subscribe to our free email newsletter for our best stories, and YouTube for our best videos.