Read part one of Matthew & Elliot's amazing story.
"Dearest Uma,
Happy, happy first birthday, our sweet, precious daughter. Of course, you can't actually read this right now. You're our miracle baby, but please don't feel any pressure to actually perform miracles or anything. Unless you're even more special than we thought, it will be many years before you read this, if you ever care to do so. That's okay. At the end of the day, like so many things we parents do 'for our kids,' this letter is actually far more for us than it is for you.
It is still warm and strange to think of your father and I as 'parents.' We are still young men. Stop laughing… Believe it or not, right now, your dads are just two people still finding our way in the world. We're still unsteady. We're still full of excitement and awe for the newness of life.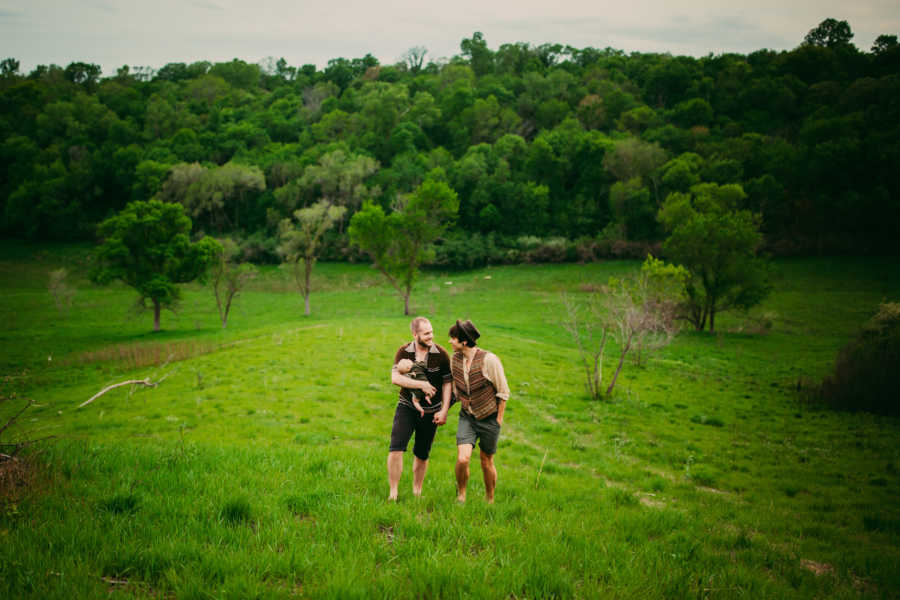 We're still navigating tragedy and fumbling through hardships. But, somehow, we've managed to navigate and fumble our way to your first birthday. Your two clumsy dads have kept you alive for a whole trip around the sun! I'm not gonna lie, there were times we thought wouldn't make it…
But your whole story is about overcoming the impossible. You may be flesh and blood, but you're mostly made of magic, did you know? How you came to be is a tale of alchemy and science, of poetry and progress, of two men in love and the women who helped bring you to us. It sure feels like the world needs a good fairy tale right now. So here's yours: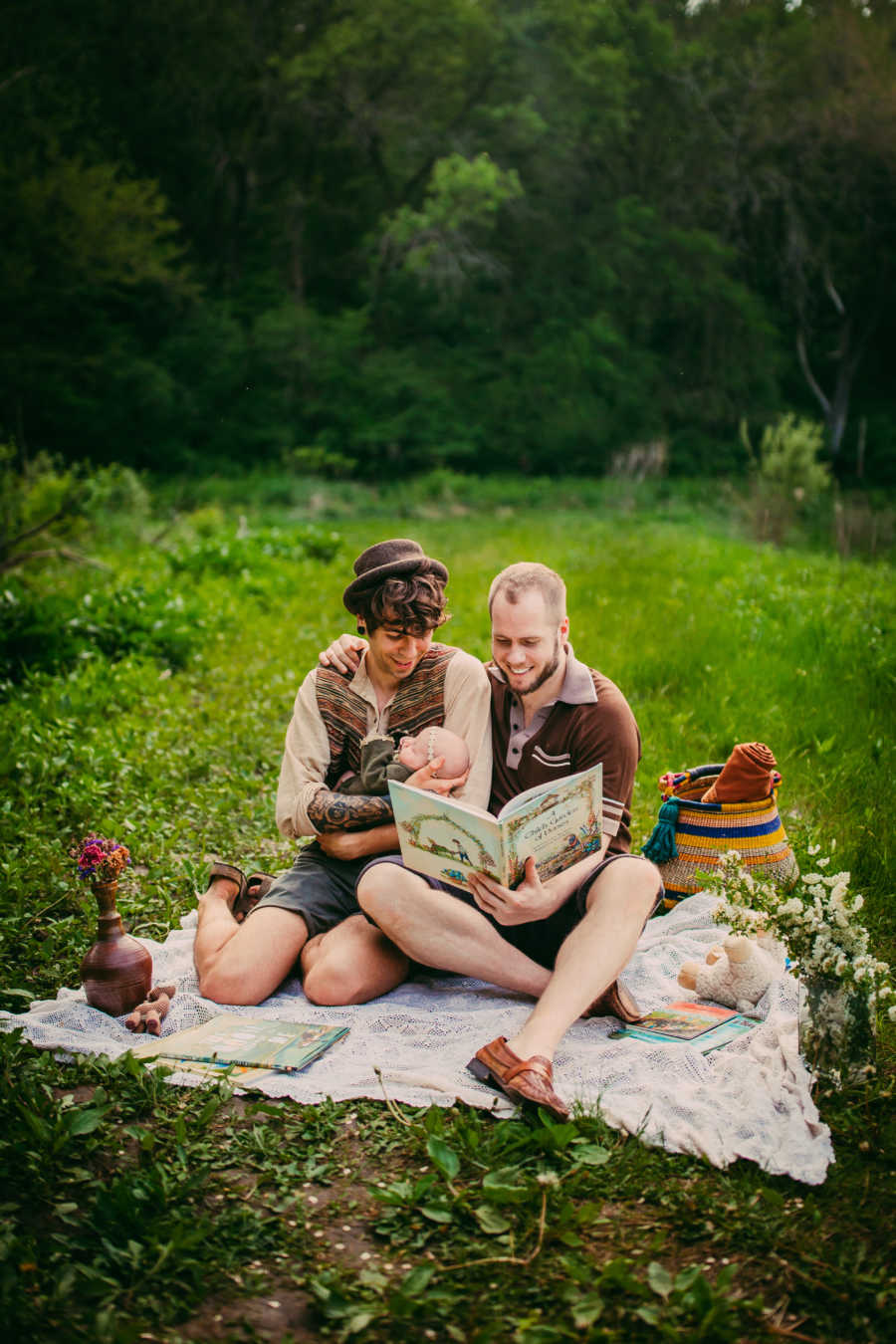 Once upon a time, your papa and I dreamed of having a family. But we couldn't do it alone. So a fierce tribe of women fought to make that happen. They may not have been golden, but your selfless, loving Aunt Lea gave us her eggs. Like the seeds that Jack planted, which once birthed a beanstalk, hers grew into you.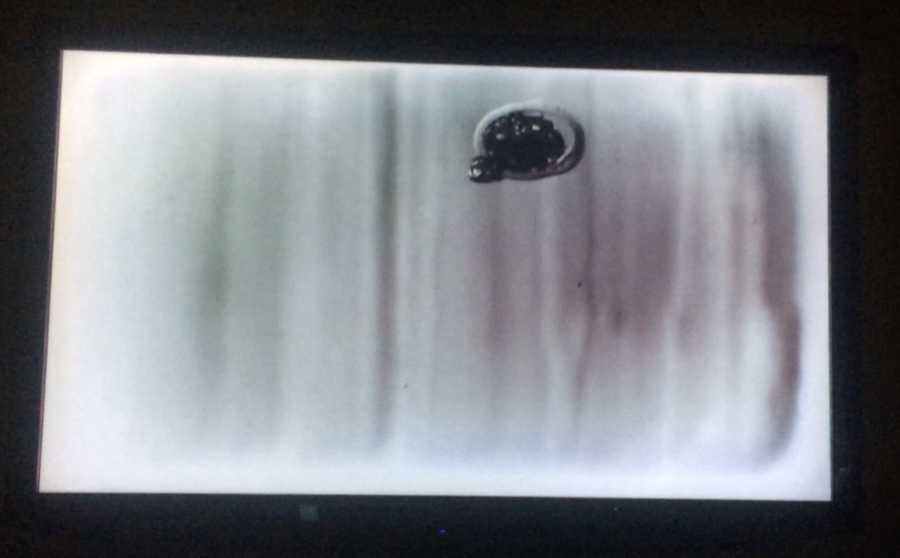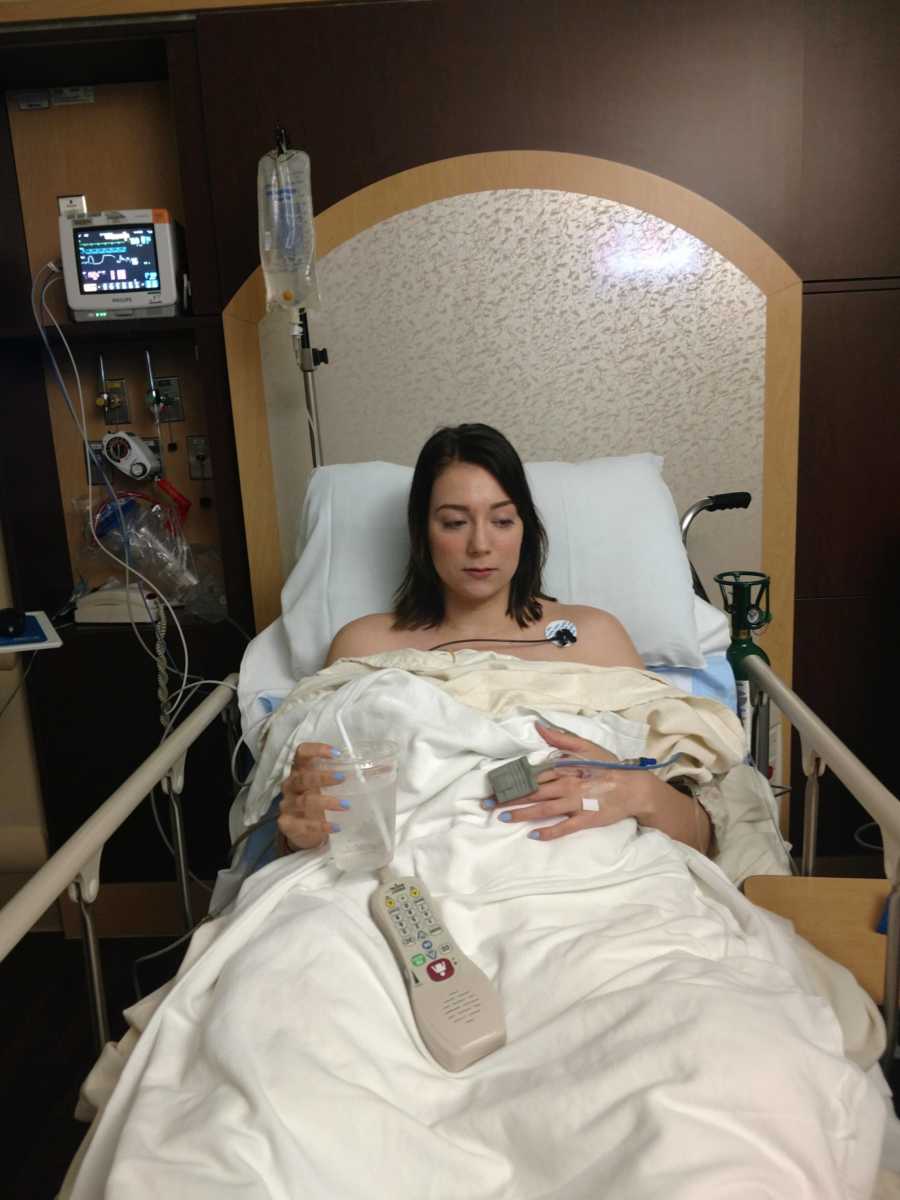 But first, we needed a garden. So your brave, beautiful grandmother offered to be our surrogate, her body the field in which you would bloom. In short, your two dads could not have been dads without the women around us.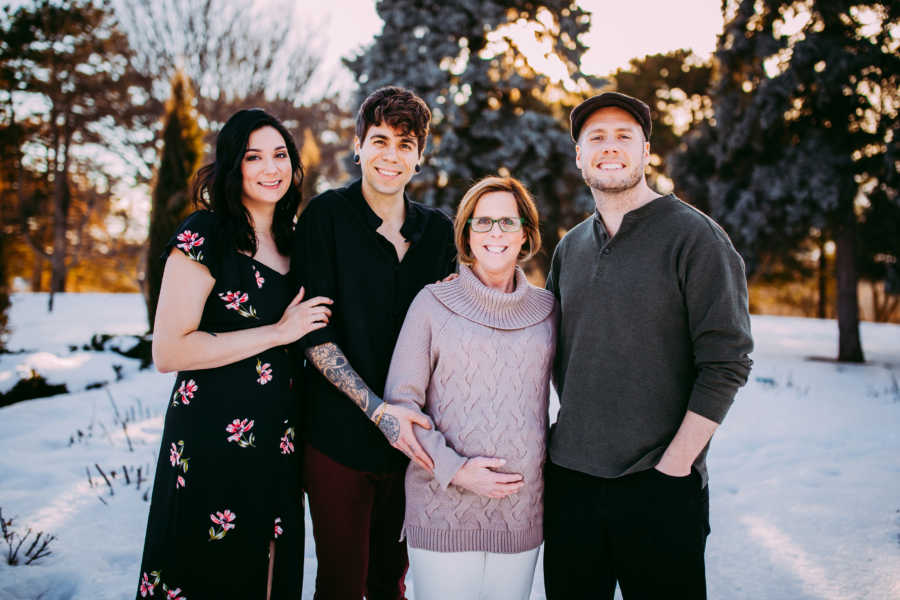 Make no mistake, sweetheart, although the technical aspects may involve scientific terms, your origin is a story of love and magic, a fairy tale that you should carry with pride. We hope that the sisterhood who forged you forever influences the trajectory of your life, that it teaches you to make decisions not out of fear or insecurity or judgement or self-interest, but out of love, compassion, creativity, and the desire to make other lives better.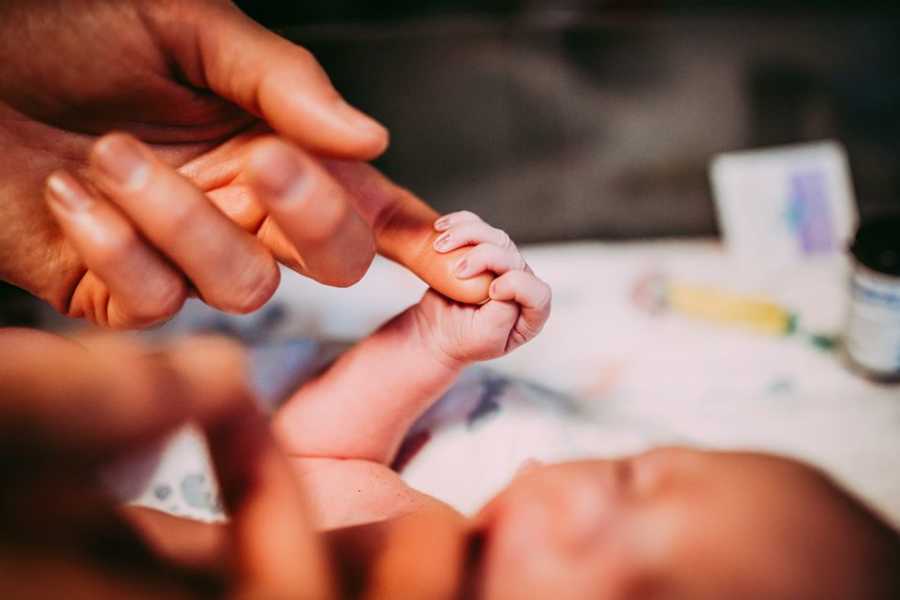 Fairy tales do often come with a warning, so here's one for you: People all over the world had a lot of different reactions to your story. Some were confused, but that's okay, because so were we. Some were upset, which is not okay, but should never bother you. Many, many more were very, very moved.
Your fairy tale didn't end with 'happily ever after' but with multiple appearance in news outlets. We all know that's what Cinderella probably really wanted. You were on Good Morning America, flew to New York City and met the fabulous Tamron Hall, and were even given your very own five-page spread in People Magazine. Even now, a handful of bigwig producers and directors are trying to make TV shows and movies about you. Apologies to Lady Gaga, but a star was born on March 25, 2019 and not before!
We sure think you're neat, but I'll admit, I'm not entirely sure why you created such a media whirlwind. I suspect you symbolized something, like a new North Star guiding people toward a different way of living and a unique way of loving. I hope you grow up never realizing how hard the traditional view of family was for so many of us. For dreamers like your dads, the limited way of thinking about what 'counted' as a family made us feel like we were undeserving of certain kinds of love. But, Uma, when you arrived, you were only love, only light. And some of the people like your fathers who had been forced into the shadows could finally see something that looked like hope.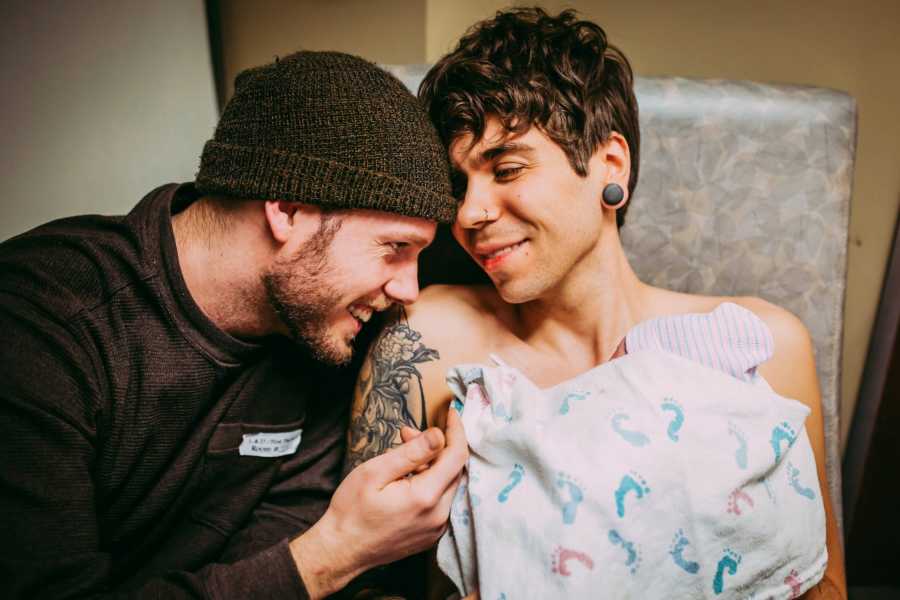 Whatever possibilities your existence opened up for other families, you have changed everything for us. Parents are supposed to teach their kids, but you have shown us how to surrender to stillness, to stand together through fear, and to see the beauty in every moment. When we wake you up from your crib, you look at us with such electric excitement that it is impossible not to start each day with love. You're like a whole pot of coffee in a diaper, which is far more appealing than that sounds.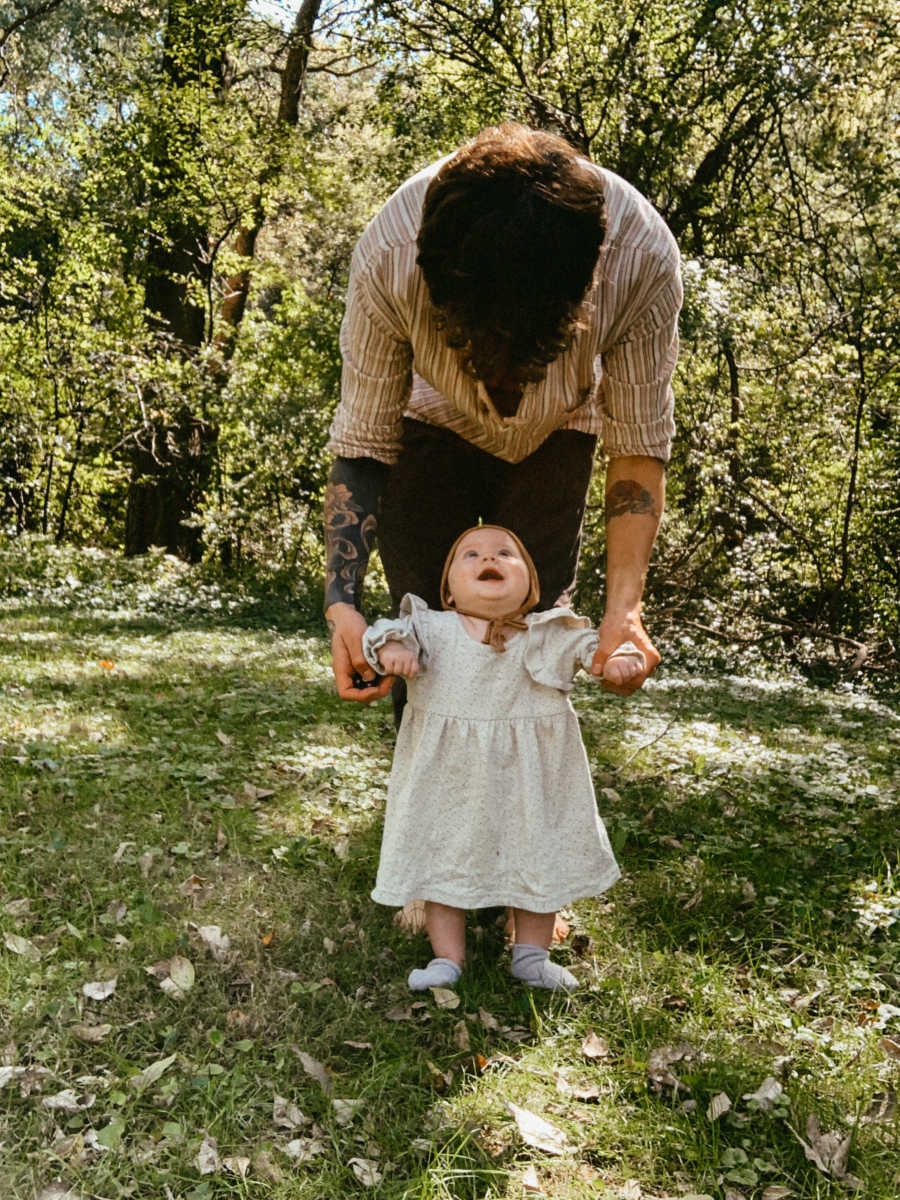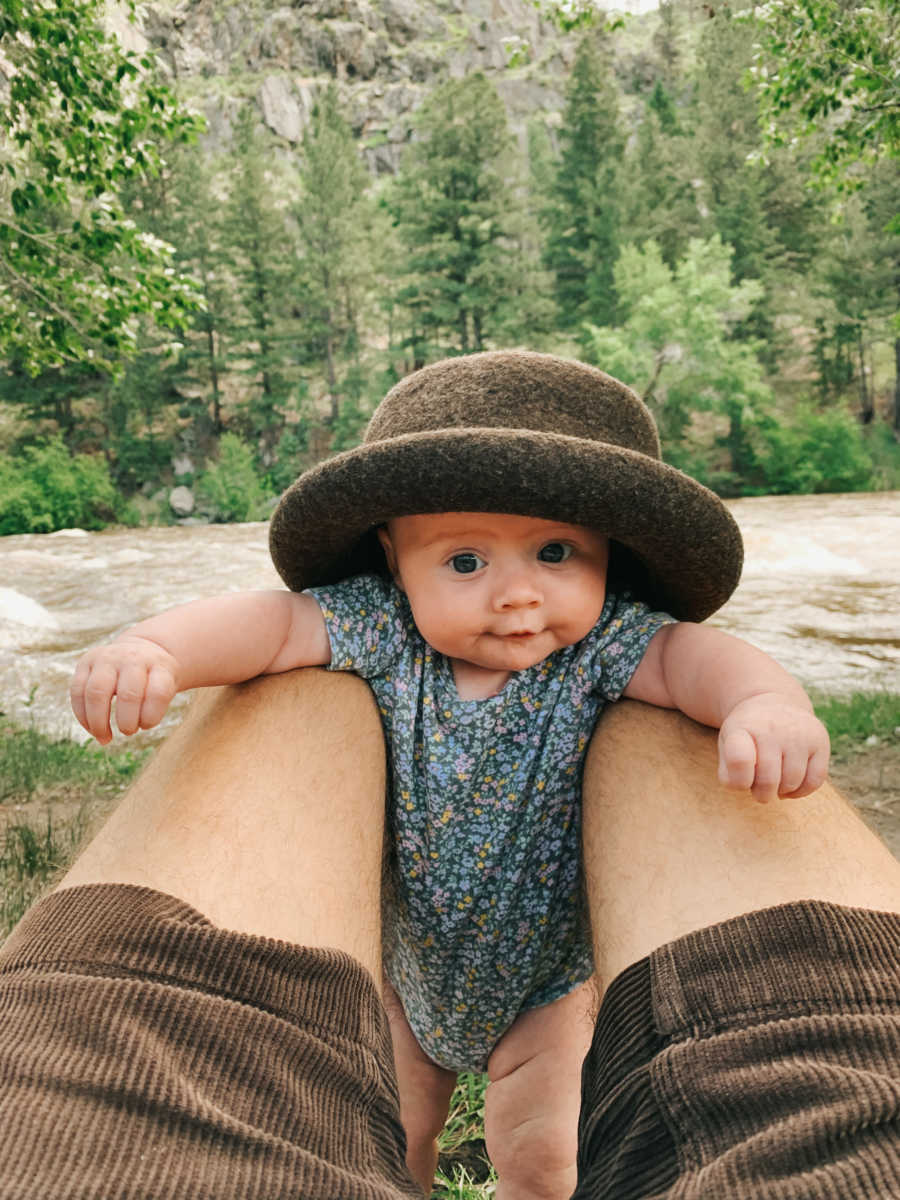 When we play music in our little home, you dance and move around and bang your instruments. You are an artist before you're even potty trained. When neurosurgeons put you under anesthesia to untether your spinal cord at only six months old, you came out of the surgery such determination, you made it impossible for us to face any hardship with anything less than confidence in what the future holds. So long as we can hold you, everything else will sort itself out.
Life is still sorting itself out, a year after you arrived. While our lives have gotten simpler and centered around you, the rest of the world has only gotten more complicated. As I suspect many kids your age will learn, you are a child of the COVID pandemic. We are isolated in our home, just the three of us. First birthdays are often a big deal, with fanfare and presents and people. But we've always done things differently, so maybe it is fitting that this is a quiet moment of reflection. We are here, together, in our sacred space, protecting this meaningful milestone from any outside opinions, chaotic energy, or other danger. We are complete.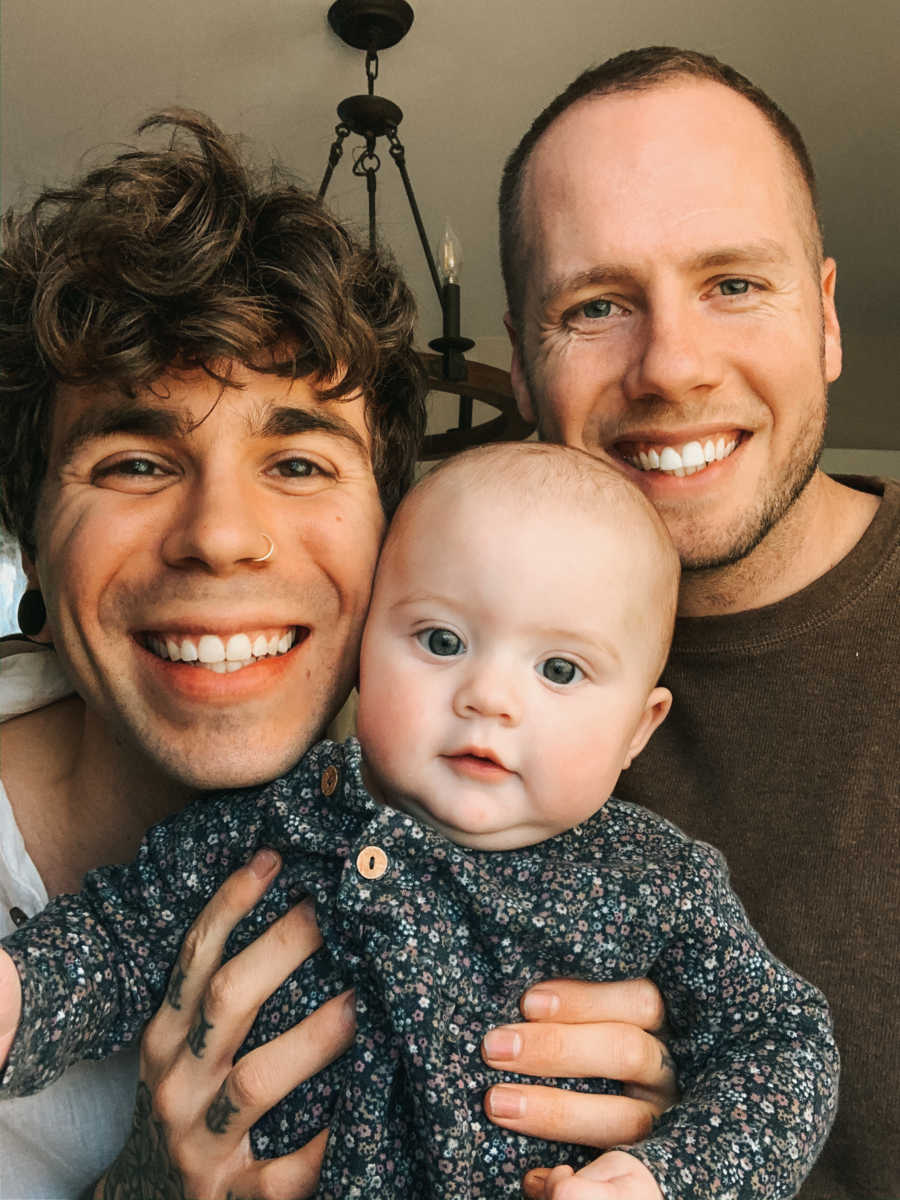 Although we hope this passes long before you can remember any of it, the things happening outside these walls are scary. But within this home, there is laugher and silliness. You are an excuse to be goofy at a time when the world is not. You are a reason to play and dance and keep smiling. You are chubby-cheeked hope for the future, a constant reminder that life goes on, changes, and becomes something more beautiful and different than we could have ever imagined. What a gift that is. What a gift you are. What a fairy tale you were and are and will forever be.
Maybe someday, we can say something simple and profound that will guide you for all of your days, but for now, if we could leave you with one thing, it's this: Whether it is the families that we are born into or the ones we find ourselves, all that matters is the family we choose. We chose you, Uma. With full intention, with total deliberation, and with a hell of a lot of imagination. We chose you. I hope when you are old enough one day, you choose us back."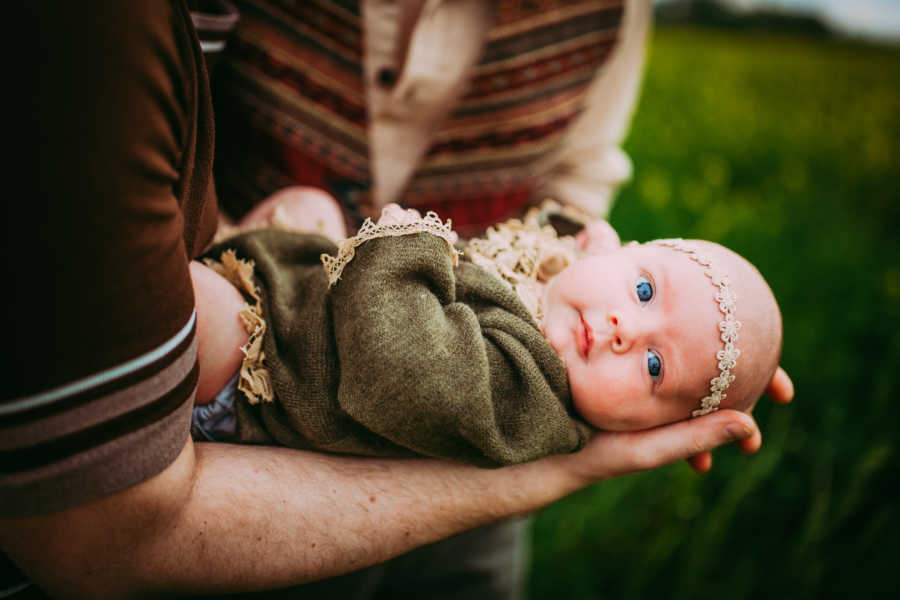 This story was submitted to Love What Matters by Matthew & Elliot of Omaha, Nebraska. You can their journey on Instagram here and here. Submit your own story here, and be sure to subscribe to our free email newsletter for our best stories.